Virgin Australia cuts all flights to Hong Kong
A guide to using points on Virgin Australia flights to Hong Kong
Posted:
February 7, 2020 - 10:00 am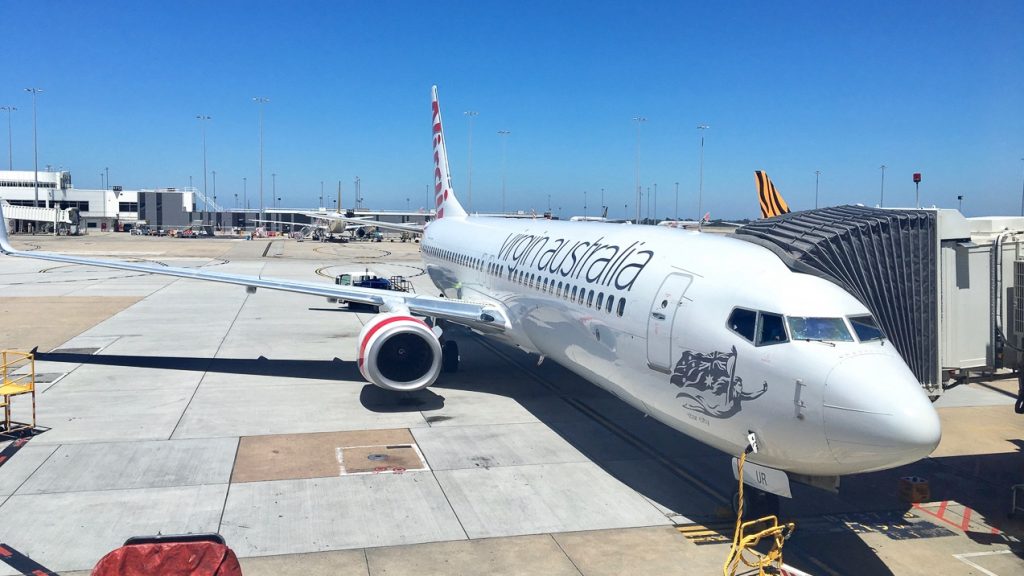 What we'll be covering
Ongoing political unrest and the outbreak of the coronavirus have prompted Australia's second-largest carrier to cease all operations to Hong Kong.
What are the changes?
Virgin Australia announced back in November cut its Melbourne to Hong Kong route from 11 February 2020.
Now, the airline is also cutting its daily Sydney to Hong Kong flight. This service will cease operation from 2 March 2020.
Why are the changes occurring?
The airline has stated that:
Current circumstances demonstrate that Hong Kong is no longer a commercially viable route for Virgin Australia to continue operating.

The Hong Kong market has remained challenging for the airline and demand has continued to decline following ongoing civil unrest. These factors, combined with growing uncertainty around the recent coronavirus outbreak, have led to the decision to cease operating services.
Over the past couple of weeks, major airlines have significantly cut capacity or cancelled service altogether on flights to Mainland China. Hong Kong has also been affected as travellers look to travel through alternative hubs.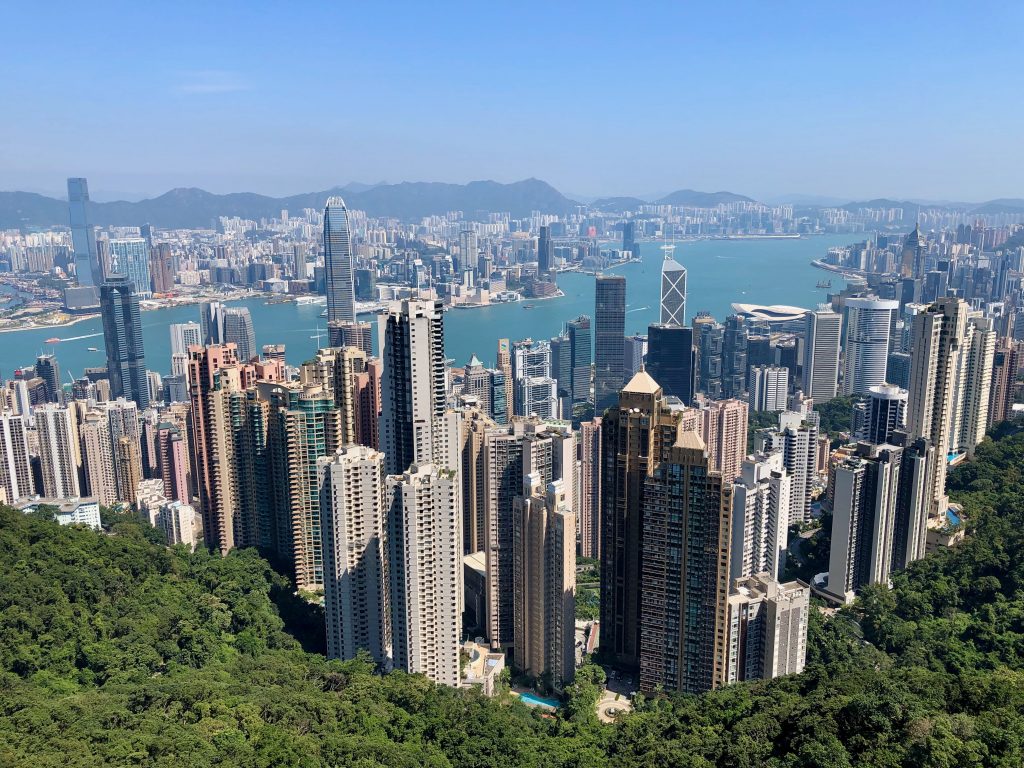 Virgin Australia's move follows Qantas' decision last week to cease all flights to China. Its flight from Sydney to Shanghai will be suspended from 9 February until 29 March 2020.
Its other flight to the mainland, from Sydney to Beijing, was already due to be cut from 23 March due to underperformance. Now that has also been brought forward to 9 February.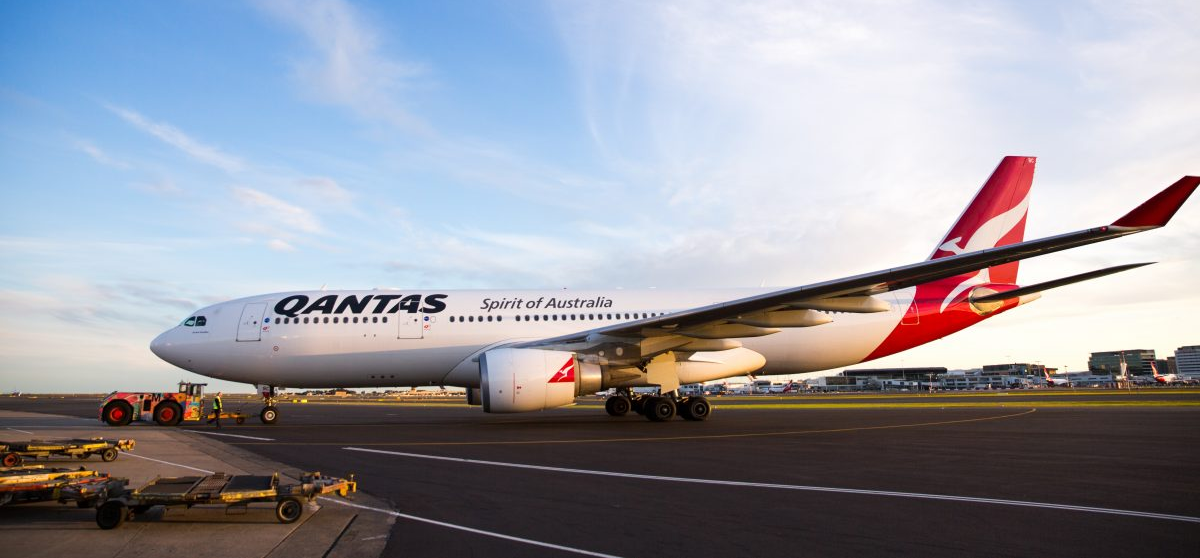 Qantas has also reduced the frequency of flights to Hong Kong from Sydney, Melbourne and Brisbane.
What do I do if I'm booked on this flight?
Guests booked to travel on services between Sydney and Hong Kong from 2 March 2020 onwards will be contacted by Virgin Australia via email, or by their travel provider to provide alternative arrangements.
You can be more proactive by calling Virgin Australia on 13 67 89 if you booked directly with them. If you booked this flight with points from another program, like Singapore Airlines KrisFlyer, then call that program, not the airline.
As an example, our Managing Editor Daniel was booked on a Virgin Australia Business flight from Gold Coast to Sydney then onwards to Hong Kong in early May, which had cost 71,500 points + $218. He was instead able to find a Singapore Airlines Business Class redemption by using the Velocity Call Centre (service fee waived as Business was not available online) from Brisbane to Singapore then onwards to Hong Kong for 78,000 points + $103.
This actually worked out better for him as transit in Singapore Changi is a lot smoother than having to change terminals in Sydney from Domestic to International through a shuttle bus transfer.
What will happen to this Airbus A330?
It is expected that this freed-up Airbus A330 aircraft will be redeployed on Transcontinental flights between Sydney/Melbourne and Perth. However, this has not been confirmed as yet.
---
The previous guide below is for informational purposes only.
Virgin Australia flies daily to Hong Kong from both Melbourne (ends 10 February 2020) and Sydney (ends 2 March 2020), with convenient flight times and its modern Business Class cabin.
In this guide, I outline what to expect and how to book award seats on these flights.
Ad – Scroll down to continue reading.Minimum spend, terms & conditions apply.
Routes, aircraft and cabins
Virgin Australia has been flying daily to Hong Kong from Melbourne (ends 10 February 2020) and Sydney (ends 2 March 2020) from mid-2017 and mid-2018, respectively.
On the outbound, flights from both cities depart mid-morning and return overnight.
Virgin Australia employs Airbus A330s on these routes, featuring its upgraded 'The Business' suites, which launched in August 2015.
This aircraft features 20 lie-flat Business Class seats in a 1-2-1 configuration and 255 Economy Class seats.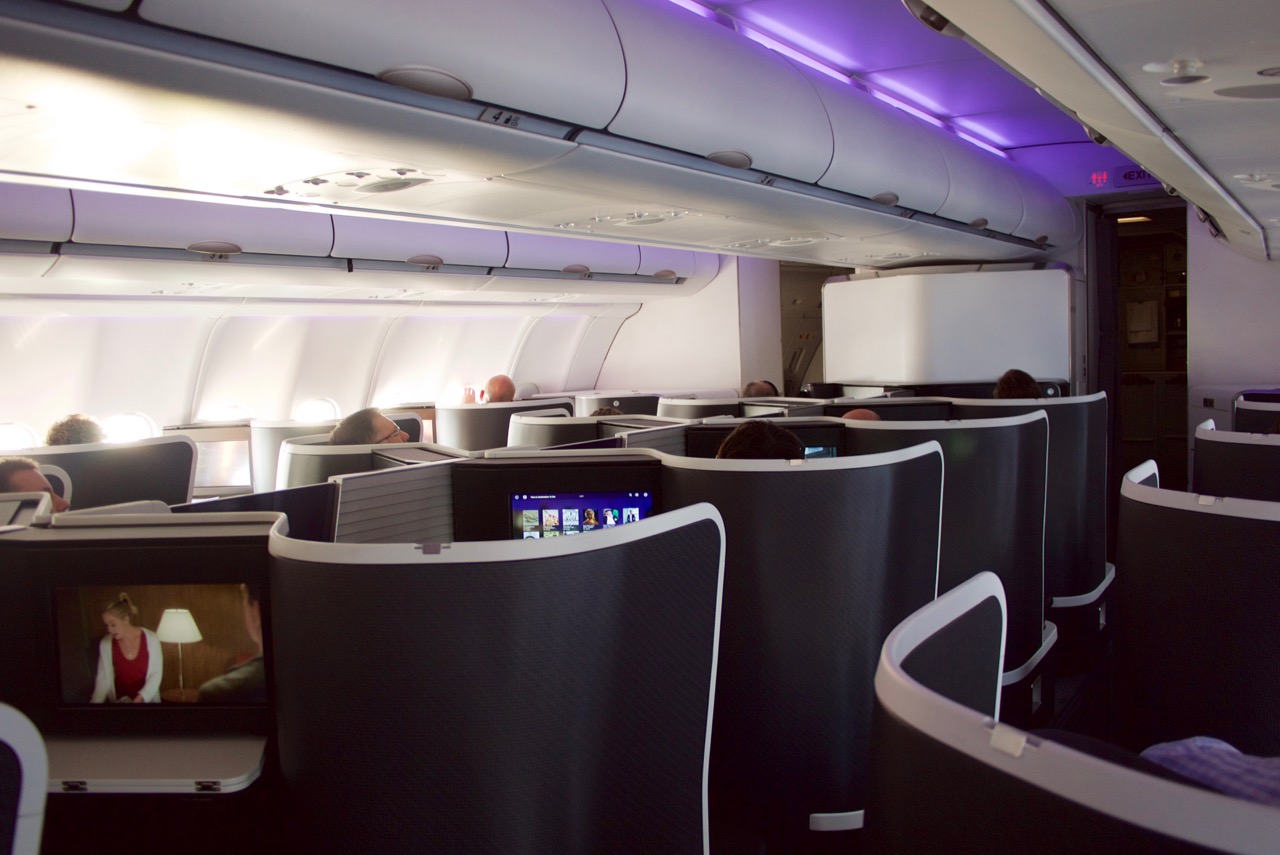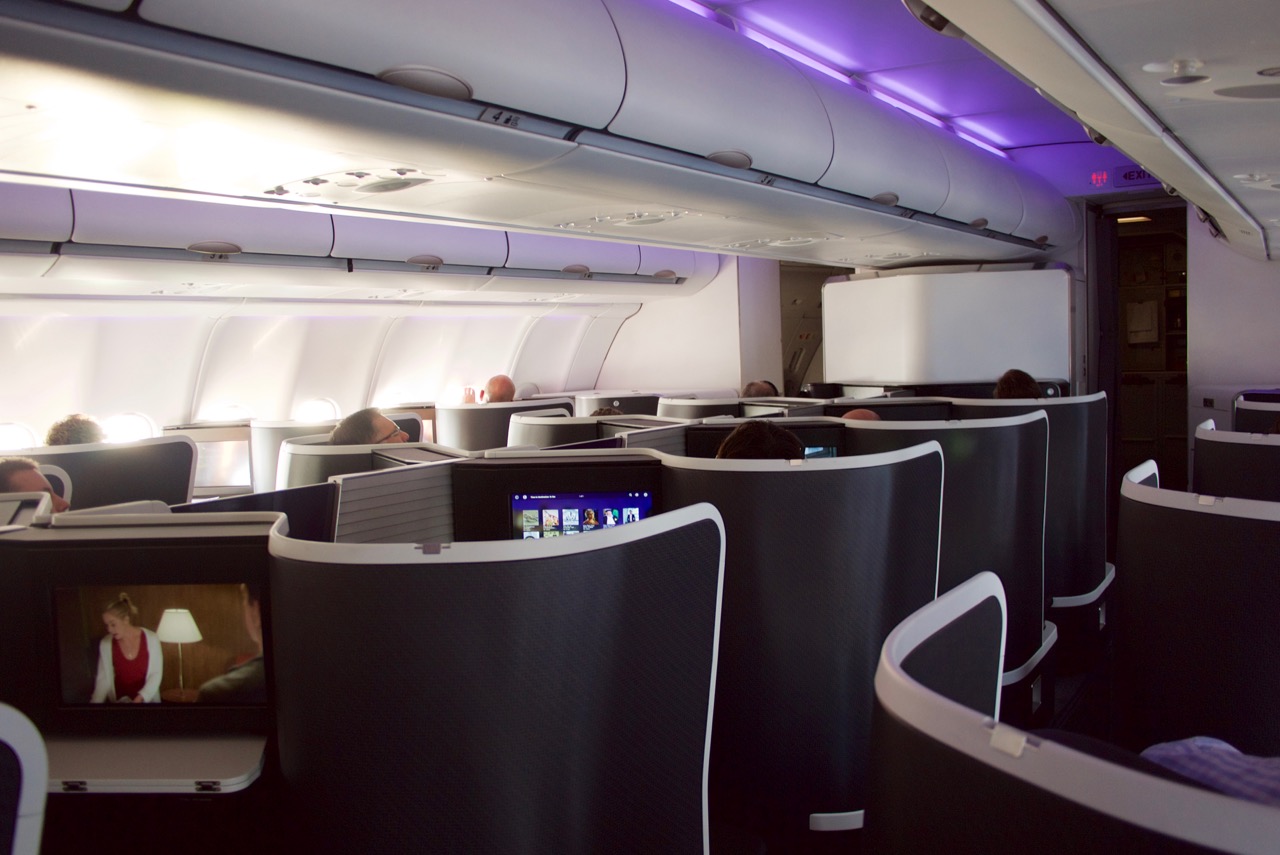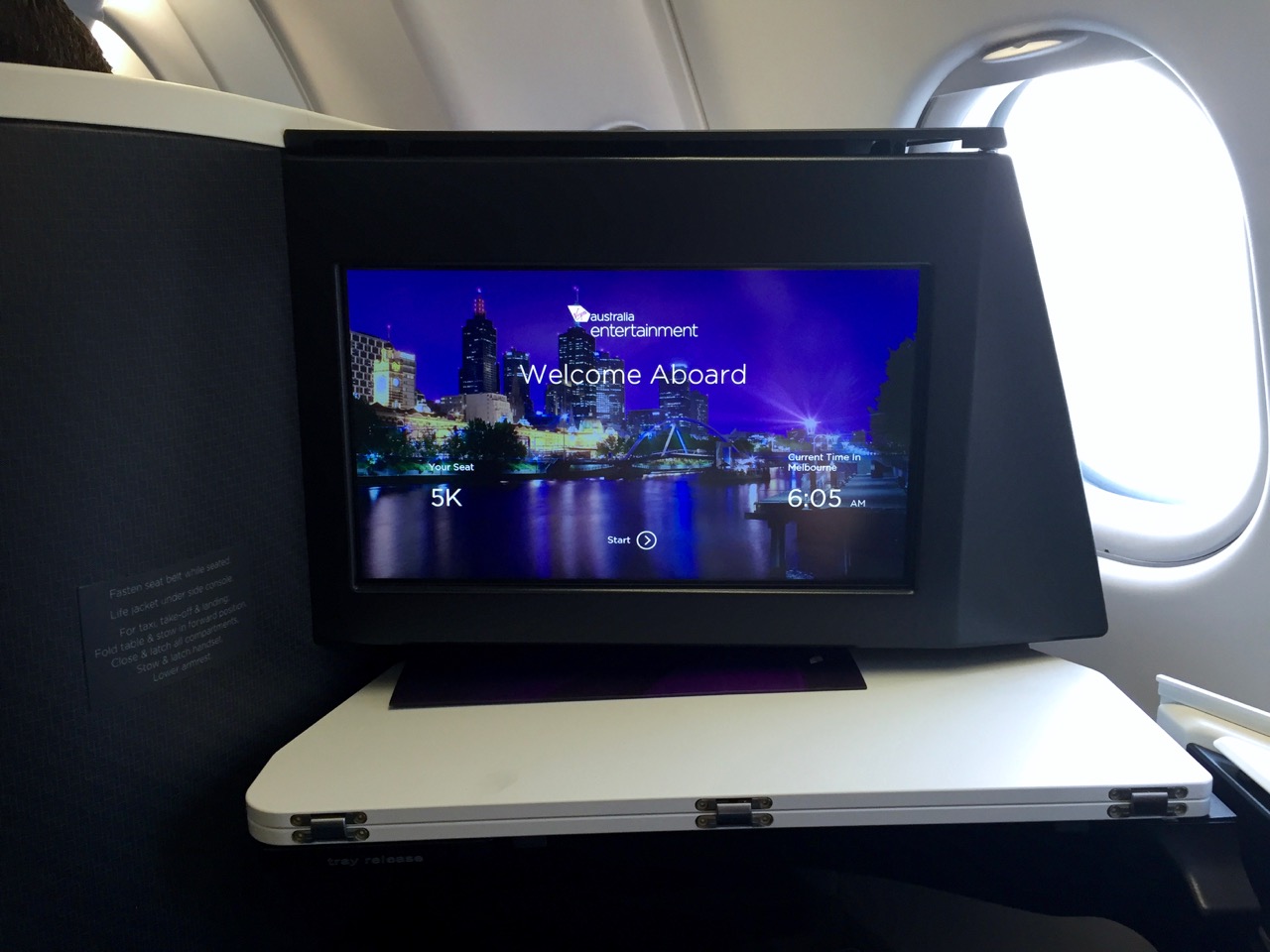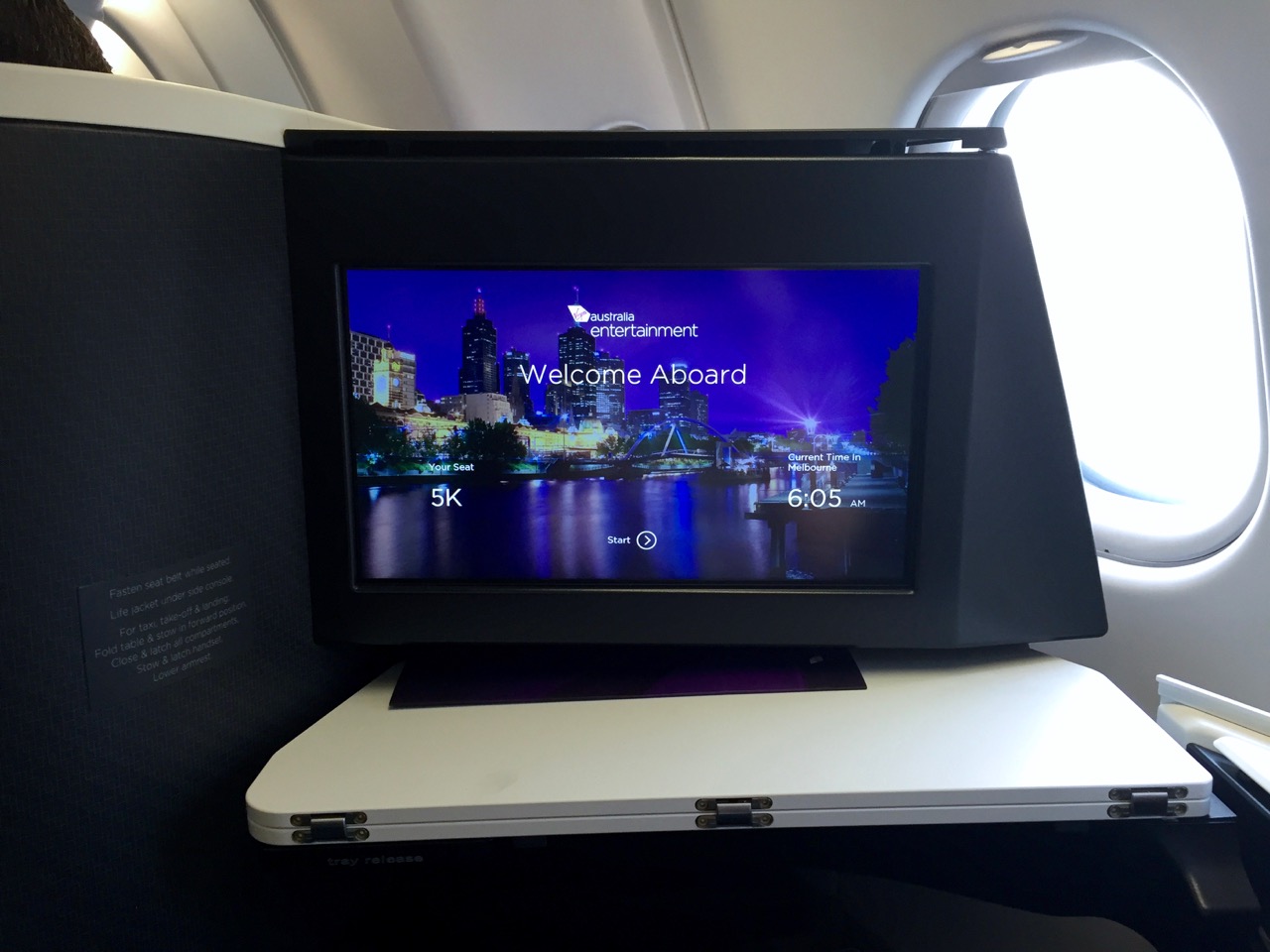 Operating these services to Hong Kong has taken some A330s away from existing routes between the East Coast capitals and Perth, as well as peak-period services to Fiji.
Virgin Australia competes with Cathay Pacific's four and Qantas' two daily flights to and from Sydney, with three and one from Melbourne, respectively.
Connections to other airports in Mainland China and Asia are made possible through Virgin Australia's partnership with the two HNA Group airlines currently serving Hong Kong, namely full-service Hong Kong Airlines and low-cost HK Express.
And passengers bound for London can connect onto the Virgin Atlantic service, although there is a 6- to 7-hour layover westbound or a more palatable 3 hours on the way home.
How many points are needed?
You can use Virgin Australia's own Velocity Frequent Flyer Points for award seats, as well as Singapore Airlines KrisFlyer or Etihad Guest miles.
Here is a comparison of the points pricing for a one-way flight:
| Program | Business Class | Economy Class |
| --- | --- | --- |
| Velocity | 59,500 | 27,800 |
| KrisFlyer | 64,000 | 26,000 |
| Etihad Guest | 90,000 | 45,000 |
Even though these routes are not included on Etihad Guest's Virgin Australia redemption table, I called the program to confirm you can book these flights.
Taxes are AU$85-90 departing Australia and AU$75-90 returning from Hong Kong. They should be the same across all programs.
Do note that Business Class redemptions between Australia and Hong Kong attract an extra $50 Carrier Charge one-way when booking through Velocity.
How do I search for and book an award seat?
You can search for award seats on the Velocity or KrisFlyer website. Read our guide on when frequent flyer programs release award space for redemptions here.
If you cannot see availability for Virgin Australia flights under the Other partner airlines tab on the KrisFlyer website, then you can phone KrisFlyer to make your booking.
You will need to phone Etihad Guest to book Virgin Australia award flights.
When does award calendar availability open up?
You can book these seats up to 330 days (~11 months) before departure. Read our guide on when frequent flyer programs release award space for redemptions here.
More on the Virgin Australia-Hainan Airlines relationship
Hainan is one of the world's ten 5-star airlines, along with carriers such as ANA, Asiana, Cathay Pacific, Etihad, EVA Air, Garuda Indonesia, Lufthansa, Qatar Airways and Singapore Airlines.
Virgin signed a bilateral agreement with Hainan Airlines, involving codesharing, reciprocal frequent flyer programs and shared lounge access. It is designed to capitalise on the growing Chinese inbound market and to funnel that traffic onto domestic VA flights.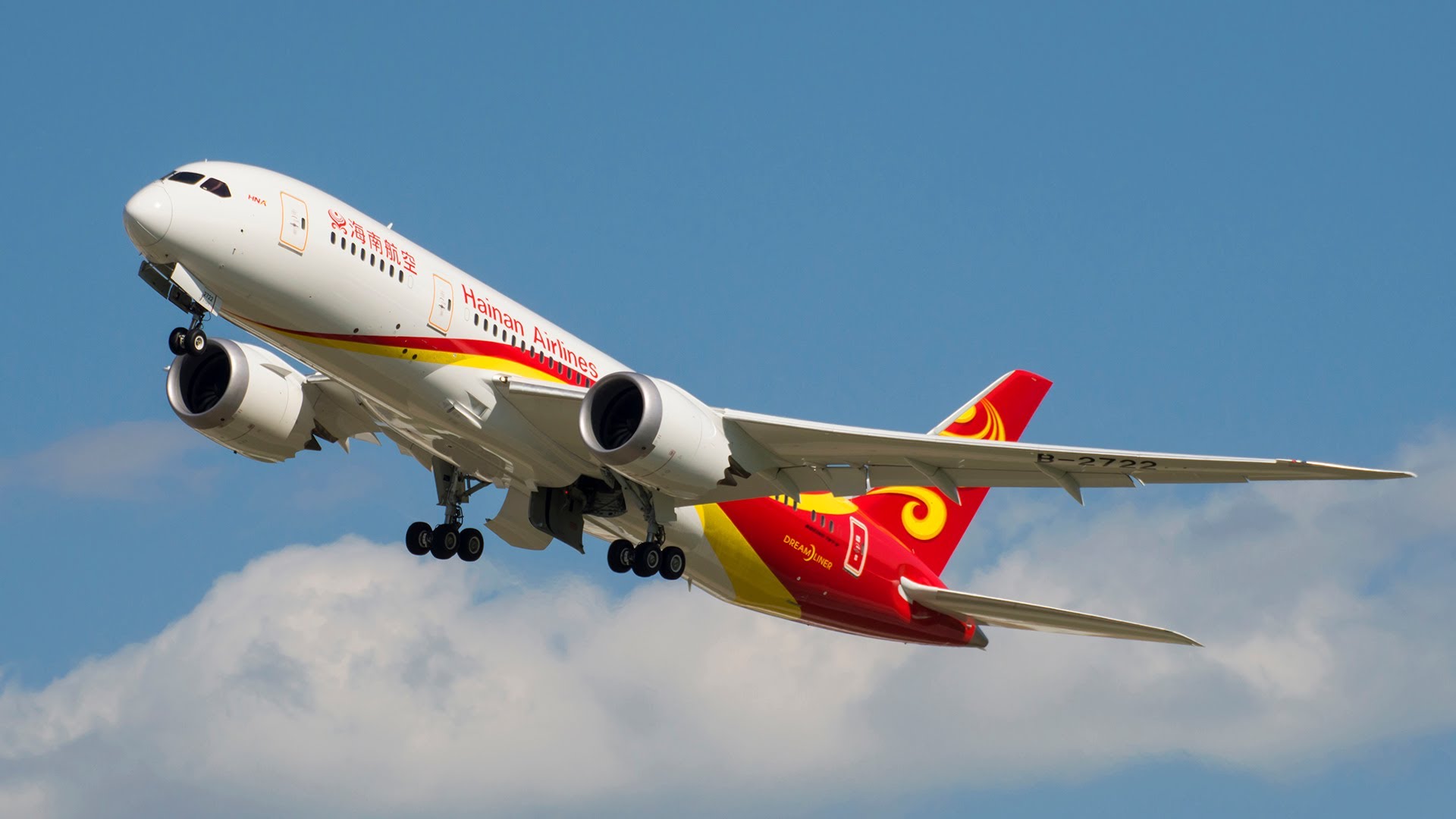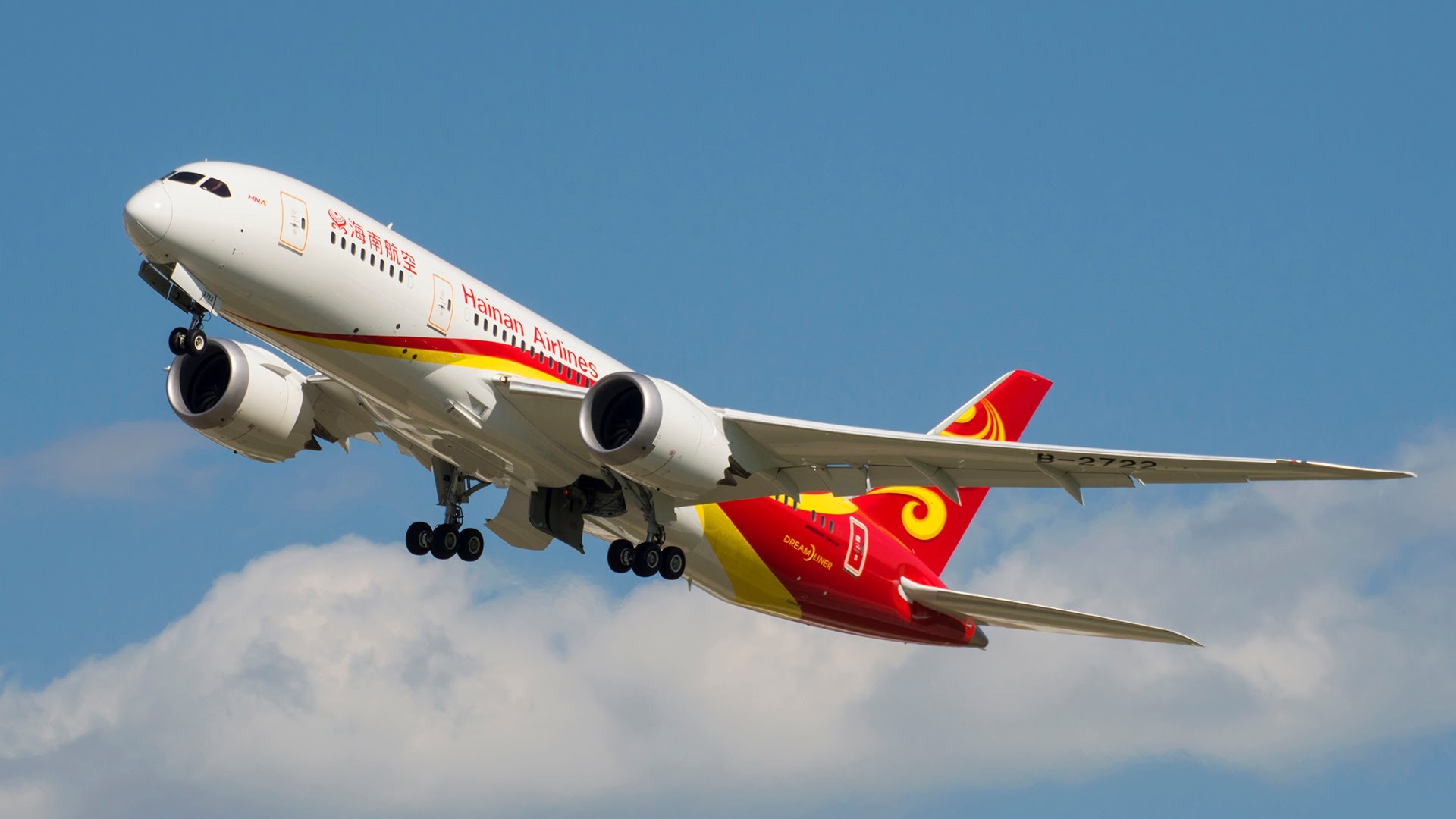 Back in 2016, Virgin Australia applied to the International Air Services Commission for permission to commence flights to Beijing, however, these plans have not yet eventuated.
If they do, travellers in Australia are likely to fly from Sydney or Melbourne to Beijing on a Virgin Australia flight and benefit from increased connectivity from Hainan's secondary hub in Beijing (after Haikou) both within China and on services to North America and Western Europe.
Summing up
It is a shame that events outside the control of Virgin Australia played a major part in their decision to abandon the route, however, the effects of reduced competition should not be too widely felt, given their are still a number of options to getting to Hong Kong from Australia with Qantas and Cathay Pacific.
These flights are served by an excellent Business Class product, however, due to the restriction of only one flight a day (at most) from each city, award availability may be hard to come by, so booking well in advance will help to increase your chances of securing a seat.
What is your take on Virgin Australia's expansion into Hong Kong and Mainland China? Have you or do you plan to take one of these flights?
Supplementary images courtesy respective airlines.
Virgin Australia cuts all flights to Hong Kong
was last modified:
August 25th, 2023
by