Velocity CEO Nick Rohrlach reflects on the world of frequent flyer points
Among other things, we learn how the Velocity boss first grew fond of frequent flyer points.
Posted:
September 21, 2023 - 10:00 am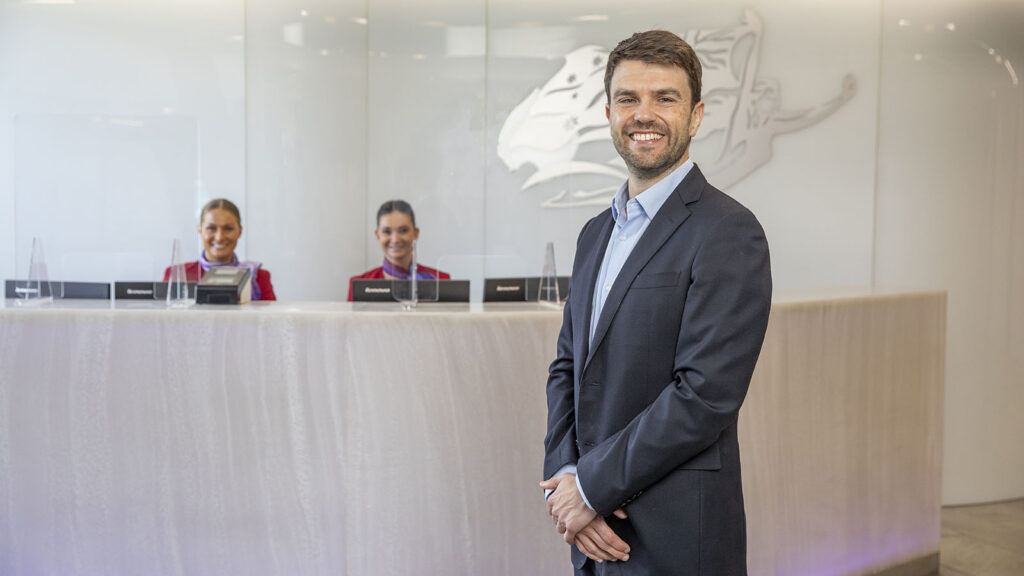 What we'll be covering
There's a lot going on right now in aviation – and not just around the Australian Government's decision to block Qatar Airways' plans for extra flights. In lieu of that extra competition in Australian skies, Velocity Frequent Flyer CEO Nick Rohrlach sees leisure travel as the program's strongest path forward.
Speaking at the recent CAPA Australia Pacific Aviation Summit in Brisbane, the Velocity boss dives into those trends. But he also shares what got him into the world of frequent flyer points to begin with, as well as an always-touchy subject: reward seat pricing and availability. We also get a hint of what the recent Qantas PR crisis means for Virgin Australia. Read on!
Rohrlach's first experiences with frequent flyer points
Believe it or not, many people who work for frequent flyer programs don't actively engage with them. After all, when you have access to airline industry staff travel as a perk of the job, what benefit do points really bring?
Nick Rohrlach, though, is not one of those people. A self-confessed points nut, he maintains a keen personal interest in all the latest tips and tricks. These days, he's also easily fascinated by data and factoids. In fact, when we first crossed paths last year, he couldn't wait to share his latest find. Apparently, of the millions of Velocity Frequent Flyer members, I'd managed to earn points with more of the program's partners than any other cardholder. (What can I say, that's literally my job!)
But that's the data-driven loyalty boss of today. What got Rohrlach into the world of frequent flyer points to start with?
'I grew up in Perth,' he begins. 'My dad and mum used to run small businesses. Both, but especially my dad, used to travel a lot for work. We didn't see him very much. But one thing I could count on every year was that we'd go on a family holiday through his frequent flyer points.'
'Going into the lounge as a little boy, it was such a family experience – memories. Fast-forward to now, 40 years later, and I realise that somewhere out there there's some little boy who's travelling with his dad on Virgin flying with Velocity Frequent Flyer Points. It's actually quite nice. That's how I got here.'
Rohrlach's role wasn't a smooth landing
Joining the Velocity team didn't quite come as smooth sailing for Rohrlach. He took on the role while living overseas, which meant moving back to Australia to kick things off. At that stage, it came with a side of hotel quarantine.
'It's a very surreal experience to see Sydney from a hotel room,' Rohrlach reflects. 'But then coming out (of quarantine), we thought everything was going very well. But then all of a sudden, the Delta wave hit.'
'I've forgotten how many fights we were down to, but I just remember my first (day). We did some photos for when I arrived. I walked into Sydney Airport, we had two departures that day, and I stood in front of a plane to have pictures taken. It was going to Perth.'
As it happened, that flight to Perth would depart with only six passengers on board.
'But that was the busiest that (route) had been all week. They had a couple of flights with just one passenger going to Perth. That's where we all were. We all remember that two years ago. But it's good to say that that's now long behind us.'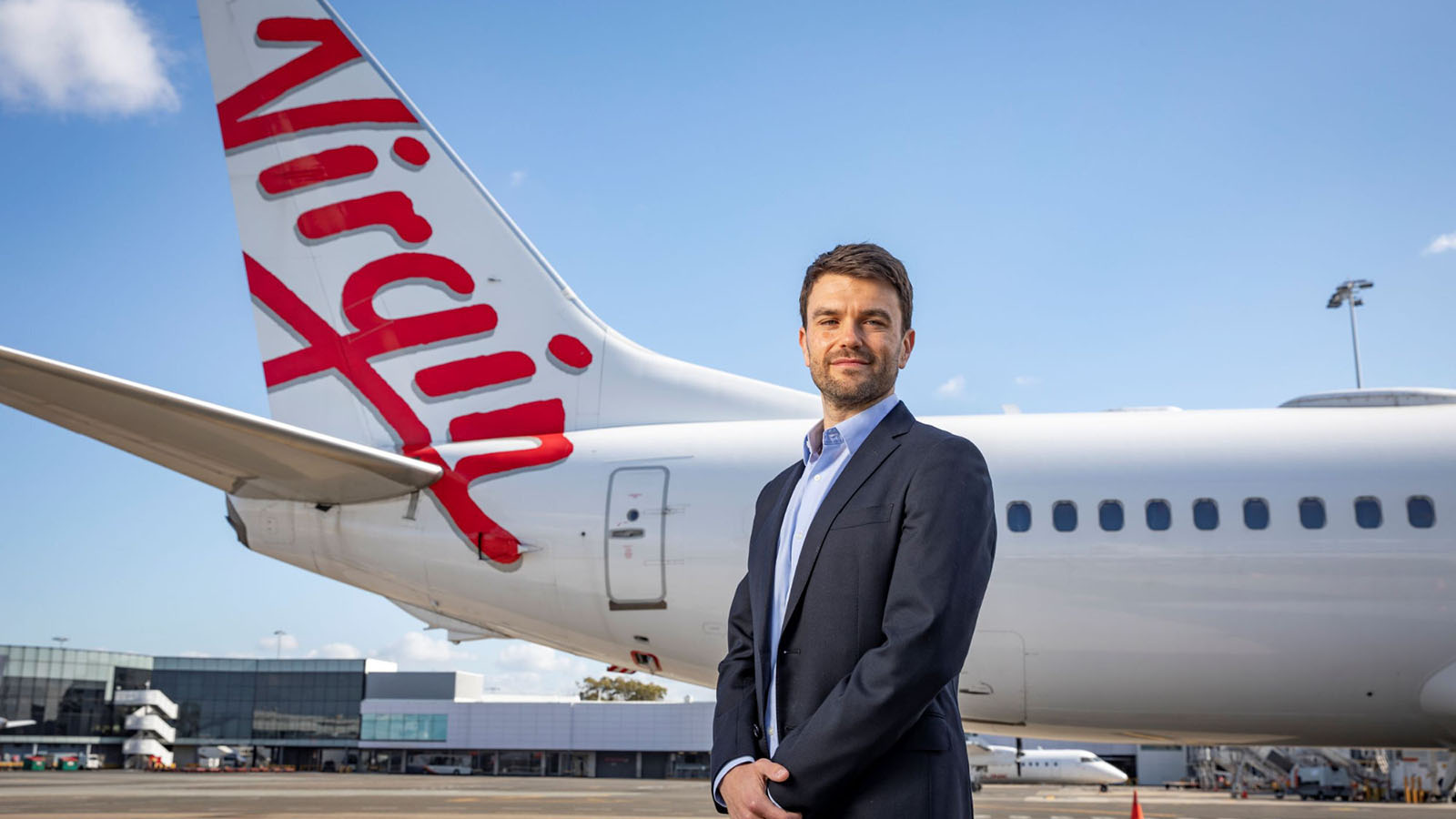 Where are we today with leisure travel?
That was the world in 2021, but where are things today, now that travel restrictions are almost non-existent?
'We're seeing that 90% of Australians want to travel in the next 12 months', Rohrlach says. 'Australians want to travel – we're travelling people, whether that be domestically or internationally. And so at the end of the day, the travel demand was always going to come back. How and when, we weren't sure about, but it (would).'
'Leisure demand is well up on pre-COVID levels because everyone's making up for lost time. We've seen that that's obviously been a hard thing as an industry, to absorb this sudden rush back. But the great thing is that (demand) is holding.'
'Cost of living is tough at the moment, but people are still prioritising travel. I talk to a lot of banks … and they can see in their own data that (spending on) household goods is dropping off. But travel is staying up – if in fact, it's not still growing, which is great for us as an industry. You see people really prioritising that.'
Ad – Scroll down to continue reading.Minimum spend, terms & conditions apply.
Is business travel following suit?
It's clear that people don't need to be asked twice to take a holiday. But are businesses bringing back company travel at the same speed?
'We've seen a shift,' Rohrlach says. 'Small business travel is really up and really strong. Corporate travel is just not there as much as it used to be. And I think, I see it even in our own business and in other businesses, where board meetings now – maybe you only have them in person every quarter.'
'The classic Sydney-Melbourne, Sydney-Brisbane day trip has more or less disappeared for some. But overall, we're still at sort of 80% levels, but we're definitely (seeing) stronger growth in the leisure side of things. There's a stronger switch to small businesses getting out there and travelling.'
'Corporate travel? I do wonder, will we ever go back to the same level of travel that we did? It just looks different now. The other thing too is that Friday mornings could now be our busiest day of the week. There are lots of people who might have another home or they've built their lifestyle around working remotely. On a Friday, if I've got a weekend somewhere, I can go away a day earlier and do that remotely. So trends are just changing.'
But hang on – domestic day trips aren't a big thing any more? Do elaborate.
'You see, the average duration of a trip now is two or three days. It used to be (1-2) days on the triangle business trunk. People are now saying, well look, I'm going to go down more intentionally rather than just for a meeting. I'm going to build a whole itinerary around it – come for two or three days, make it a proper sort of session and then come back.'
'People are just a little bit more intentional about how they travel, whether that's sustainable intention or cost intention, but just more generally.' If it's only for one meeting, 'I can do that meeting over Zoom,' Rohrlach rationalises. 'So if I'm going to go, I'm going to make a real thing out of it. I'm going to have a dinner as well, I'm going to build a whole itinerary. I think people have just gotten more intentional.'
Attracting new flyers
Along with enticing travellers back to their previous habits, attracting others to venture skywards is equally important. But how do you do that in 2023, when Velocity's parent airline has a smaller route network than pre-pandemic?
'The good thing is, we've got the Virgin brand here. We get to do things a bit differently – have a bit of fun with things. But it's been great to see how quickly things have come back over the last couple of years,' Rohrlach begins.
For Velocity, 'we just hit 11.6 million overall members, and then in that, the people who are actively earning every month is now up on pre-COVID levels. And last week we had, for example, our biggest ever (batch of) new signups. Maybe people want to switch, which is great and just the biggest number we've seen.'
What could have possibly prompted that, we wonder? 'Dunno, I wouldn't have a clue,' Rohrlach says with a grin. Of course, that was the very week that culminated in Qantas Group CEO Alan Joyce stepping down from the top job – two months earlier than planned.
'It's just great to see things coming back, but … getting new growth beyond that as well. So it's a lot of fun to see the numbers everywhere.'
Rohrlach acknowledges the battle for reward seats
Earning frequent flyer points isn't too difficult – but spending those points can sometimes be a challenge. For Velocity, that's where its network of international partners comes into play.
'We're in the business of free travel,' Rohrlach says. 'With cost of living where it is at the moment, that's never been more important. When people earn points, they can be very sure to be able to use them across our network. We have great partners.'
'I booked a holiday in a couple of weeks' time and there were Singapore Airlines Business Class (reward) seats available,' he shares. 'I know some people are a little bit upset (about reward seat availability). There'll always be more demand than seats available, that's true.'
'The great thing is, every week thousands of people are travelling on frequent flyer points. Getting out there and making trips to destinations, bringing their families along with them. Or as I said before, there's a little boy out there somewhere who's doing his once-a-year family trip and his parents didn't need to pay for it. So I'm delighted with what we do, it's really exciting.'
What's changed about points programs though, since you travelled as a child?
'Now I fly my parents on my points – that's the biggest change,' Rohrlach quips. But on a more serious note, 'we (just) dropped our redemption prices. So we were better, but we're now even better. It's just 6,200 points for a short-haul flight in Australia. And so that helps us get people travelling more, with fewer points.'
Rohrlach refers to the recent rollout of the reduced 'Tier 1' reward seat pricing in domestic Economy. 'We'll keep doing that as much as we can because we do want to stimulate more travel and remind people that it's a great value option.' Could those reward prices drop even further, though?
'Look, I'm not sure if we can go too much lower than 6,200 points … but that's not a promotion. That's a permanent decrease, and we'll keep pushing that. And of course, we run promotions on top of that as well. So we'll keep going. We stand for value, so you'll see better value going forward.'
Also read: Why I happily spend (some of) my points on domestic Economy
And then, there's the Qatar Airways debacle…
While Qatar Airways shares oneworld Alliance membership with Qantas, the Gulf carrier has much closer ties with Virgin Australia. For Velocity, that means more opportunities to earn and spend points on Qatar Airways flights.
On the earning side, Qatar Airways offers Velocity Points on many more fare types than it offers Qantas Points. And when it comes time to redeem, Velocity members again enjoy far wider access to reward seats on Qatar versus those released to Qantas Frequent Flyer members.
More recently, it's come to light that Qatar Airways' plans to almost double its direct flights into Australia's four largest airports have been foiled by the Australian Government. So what does that mean for Virgin Australia and Velocity?
'Qatar joined us a couple of years ago. We're just delighted to have them part of our program. They're a fantastic partner. Qatar is … a very popular option to earn points on, and then they've been great with seat availability for our members as well. So it would be good to see as much capacity as possible from them in the future,' Rohrlach says diplomatically.
'I'm really hopeful too that all of our international capacity – certainly from our partners, and from others – keeps growing as well. That'll bring more tourism into Australia. Outbound is quite strong, but we still need a little bit more inbound – and that's what helps pay for the new airports. That's what helps pay for expansion with our tourism facilities, helps everyone make some money too.'
In terms of the current cost of living situation, 'the next couple of years will be tougher'. More competition in the market means lower fares for travellers. Fewer flights tends to result in the opposite.
Also read: Under CEO Nick Rohrlach, Velocity Frequent Flyer is just warming up
Feature image courtesy of Virgin Australia. Chris Chamberlin attended the 2023 CAPA Australia Pacific Aviation Summit as a guest of CAPA.
---
Stay up to date with the latest news, reviews and guides by subscribing to Point Hacks' email newsletter.
Velocity CEO Nick Rohrlach reflects on the world of frequent flyer points
was last modified:
September 21st, 2023
by