Velocity Frequent Flyer has come a long way from its days as Virgin Blue's Velocity Rewards program. Now with a steady stable of international partner airlines and even more tie-ups on the horizon, it seems Velocity Frequent Flyer CEO Nick Rohrlach is just getting started.
In this wide-ranging exclusive interview with Point Hacks, we discuss everything from Velocity's credit card and loyalty partnerships to international travel, Virgin Australia long-haul, partner airline reward bookings and even the future prospect of Star Alliance. Read on!
Velocity eyes growth in the credit card space
Following Virgin Australia's exit from voluntary administration in late 2020, Velocity certainly had its work cut out in restoring the program's past relationships. But in the banking space, Velocity has since reignited every single one of its previous credit card points transfer deals.
Those tie-ups all retain the conversion rates as were in place prior to administration. But Rohrlach isn't done there.
'Obviously there are a few other things to turn back on, like KrisFlyer redemptions,' he says, referring to bookings in First Class and Suites. These are slated to be reactivated soon. The ability to convert points between Velocity Frequent Flyer and Singapore Airlines KrisFlyer will also return on 19 July 2022.
But 'we are working with all the banks to see what else we can do with them,' Rohrlach elaborates. 'Hopefully in the next 12 months, there won't be any shortage of announcements, because it's time to do things anew.'
'We've also doubled our team over the last few months, effectively to give us more opportunity to try new things out there. Going forward though, there are a few areas we still don't cover, so it would be nice to have a few more verticals.'
Rohrlach won't be drawn on the types of partners he plans to add to Velocity. But it's safe to say, watch this space.
'We've got a new opportunity to work afresh with Virgin Australia as well. So that's what we are most excited about,' Rohrlach says.
Online reward bookings become a bigger focus for Velocity
Let's be honest – in 2022, there are very few people who want to pick up the phone and book a flight. And yet, that's still what's required when using Velocity Points to fly with several of its partner airlines. These include Hawaiian Airlines, South African Airways and Virgin Atlantic.
'We know that in any industry, but particularly in airlines today, people now really expect (booking) in the app (or) on the web,' Rohrlach acknowledges. 'We've really invested in the website, really invested in changing things around to make it more convenient – but also because it's lower cost.'
On that cost front, the savings become bigger with a program's core partners, on which members are more likely to spend their points. By making these reservations available online, call centre staff aren't needed to assist with every redemption.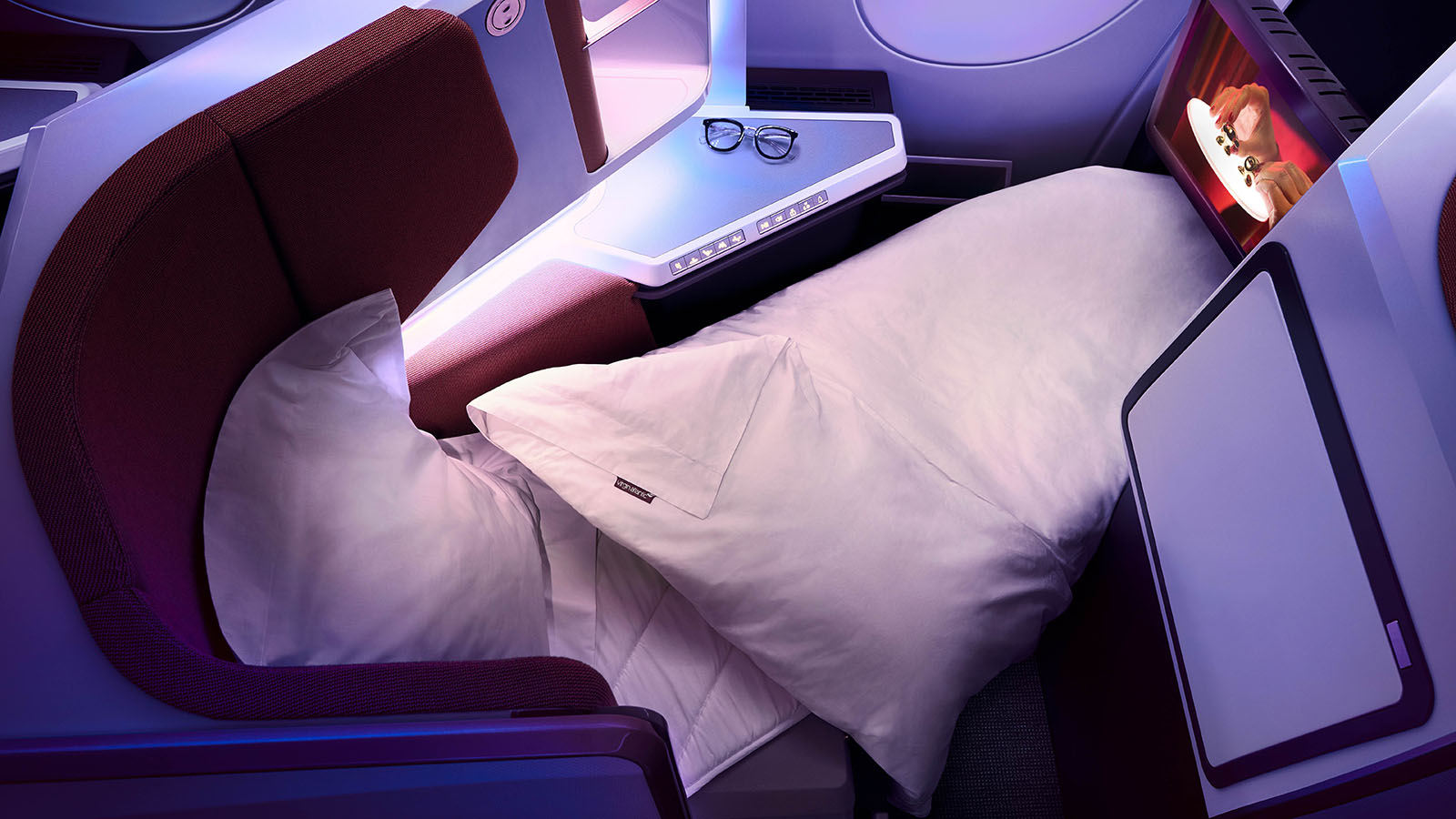 'For any new (partners), we'd always go online,' Rohrlach confirms of Velocity. 'That'll be the standard going forward.' He confirms this will be true for the program's newest partner, Qatar Airways.
'It's happening! We just turned United on, and now the team literally moved off that and straight onto Qatar Airways. So hopefully Qatar will come online a few weeks' time,' Rohrlach says during our chat in late June.
'It's just a process of connecting. The likes of ANA – bringing those guys online – will require connections like that too. So we'll have to do that more in the future.'
Bringing partner airline reward bookings online has also been a priority for other airlines in the region. Prior to the pandemic, rival Qantas took on the task of adding reward flights for every single partner airline to its website. There are now just a few route-specific exceptions that still require a call.
Those two magic words: 'Star Alliance'
With Virgin Australia's new owners Bain Capital expanding the airline's breadth of international partners, there's a question many keep asking. Will Virgin Australia join Star Alliance?
'We're always open to the world of possibilities,' Virgin Australia CEO Jayne Hrdlicka previously told Point Hacks in December 2021. So where do things stand with Rohrlach on the Velocity side?
'I think the more important thing is giving customers a choice,' he says. 'Hence the switch from Delta to United, because there are just more flights (from Australia). There's more capacity, but also more destinations – San Francisco of course coming (soon) via Brisbane.'
'Hopefully, they might be able to turn Houston back on,' Rohrlach adds, speaking of United's pre-pandemic Sydney-Houston non-stop service. But what about the rest of the world?
'Singapore Airlines through Asia is pretty much unparalleled, the opportunities there. And then of course now in Europe, it's actually three (partners): it's Singapore Airlines, Qatar Airways and Etihad.'
'So I think, we don't have to join a global alliance to offer that choice. We are already offering that choice. That's basically 550 destinations if you add up all those airlines. I think that's a great network already.'
Ad – Scroll down to continue reading.Minimum spend, terms & conditions apply.
Speaking of Etihad…
As above, Virgin Australia is preparing to partner with Qatar Airways on flights to the Middle East and beyond. So where does that leave the relationship with Virgin's long-time Middle Eastern friend, Etihad Airways?
'Etihad is a fantastic partner. We know there are a lot of Velocity members who clearly are very focused on Etihad,' Rohrlach recognises. Alongside Qatar Airways, 'it's just an extra choice'.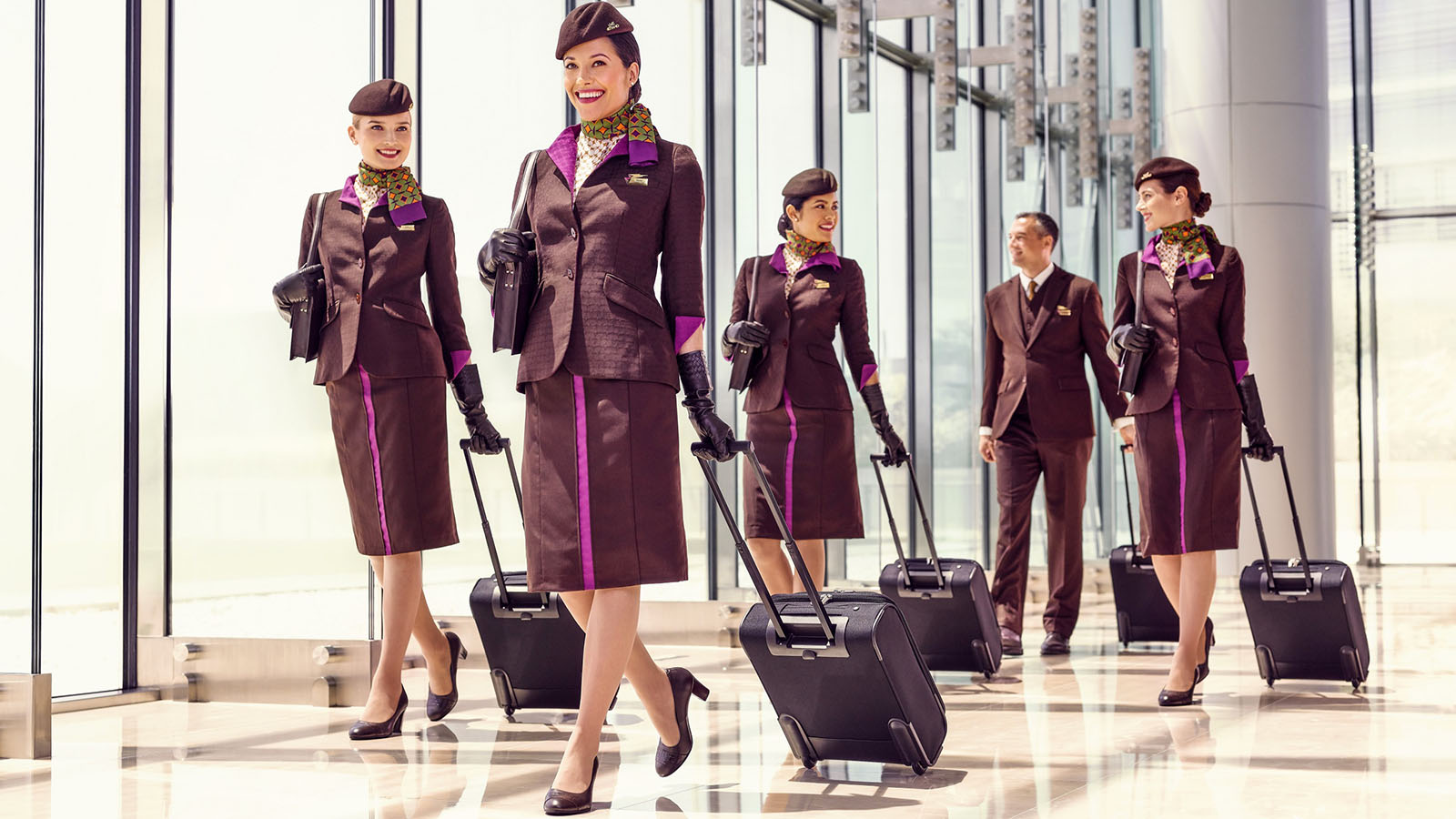 But it's clear the dynamic has shifted a little, particularly as Etihad's Australian network has shrunk, while Qatar Airways has grown. Etihad now flies to Sydney and Melbourne, but no longer to Brisbane or Perth. Meanwhile, Qatar Airways now serves all four of these cities, as well as Adelaide.
'So Qatar gives us just an extra added element.'
Yet there is one small change. Given Etihad's reduced Australian footprint, we can understand why Virgin Australia won't be resuming a codeshare on Etihad Airways flights. Although when booking flights directly with Etihad, Velocity members can continue to earn Velocity Points and Status Credits.
It'll also remain possible to book Etihad flights using Velocity Points. While there are some tweaks to Velocity's redemption rates from 5 October 2022, these changes impact multiple partner airlines – not just Etihad.
Speaking of Etihad, 'we've (still) got the full proposition with Velocity, so it's full earn and burn, and high-value guest recognition.' That is to say, perks like lounge access will also continue when eligible Velocity members travel with Etihad.
The complexities of Velocity's 'DIY alliance'
One key advantage of global airline alliances is the standardisation of benefits across the globe. When a frequent flyer from one airline travels with another, they can expect the same key benefits aboard any partner carrier as they'd get at home.
But with Velocity striking bilateral deals with airlines across oneworld, Star Alliance and other non-aligned carriers, the experience for travellers can vary significantly from one partner to the next.
'We've gotta get better,' Rohrlach says in this regard.
Speaking of benefits like lounge access with partner airlines, 'we are going to keep trying to make it easier for our customers to understand. Not all the international lounges are open, so there's still a bit of mixing going on, and we know that.'
'We appreciate that in some cases, the lounges are slightly different depending on which card, which cabin and all that sort of stuff. To be honest, the bigger focus is just getting as many opportunities for our Platinums and Golds to use (their benefits) as well.'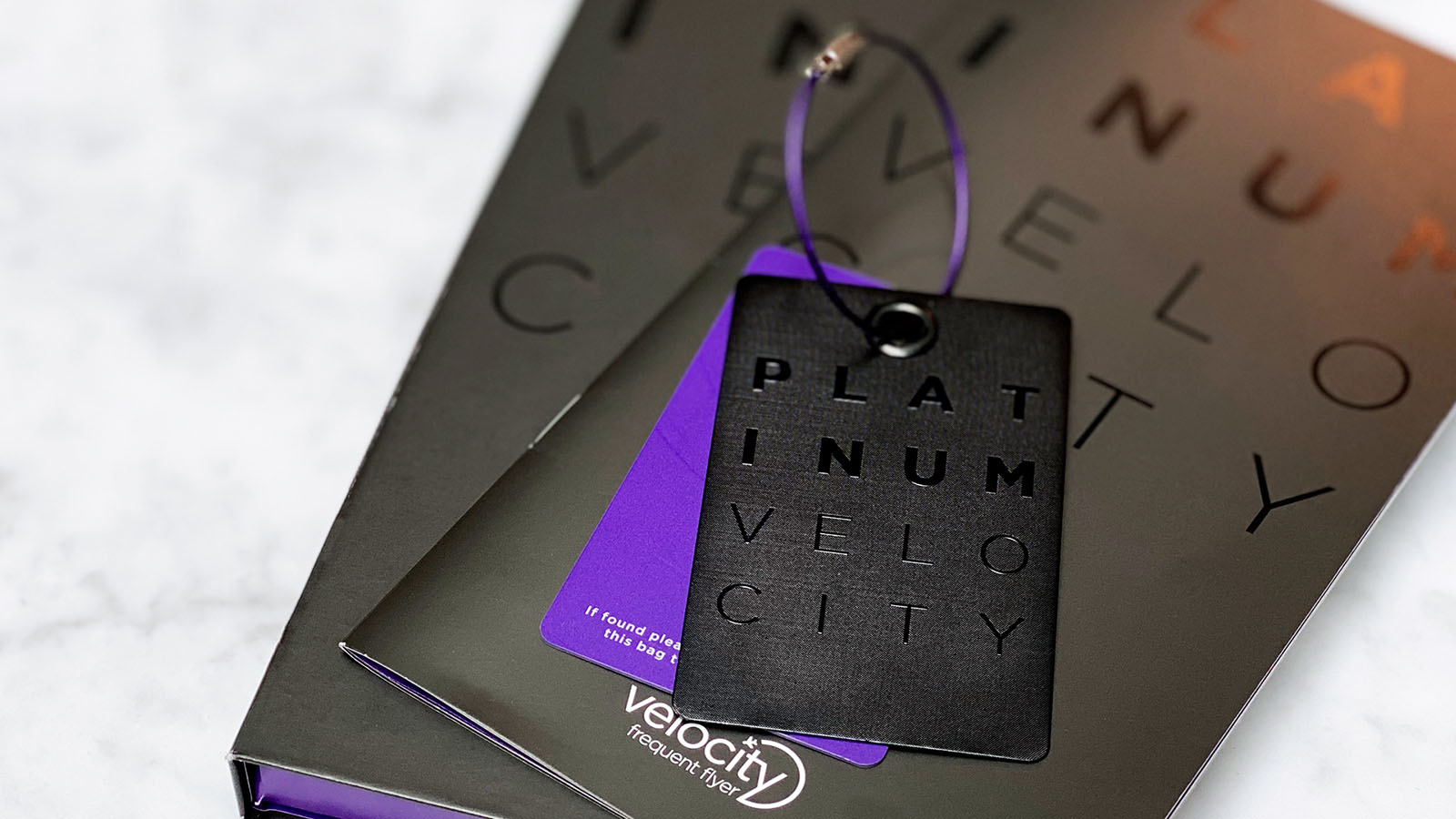 Speaking of lounge perks for tiered Velocity members, 'Qatar Airways will come soon. And then our other partners are keen: hopefully soon after we can do that as well,' Rohrlach hints for Velocity's high flyers.
'We will try and standardise (benefits), too. The biggest focus is just trying to broaden that reach first. And getting some of the other partners to also do the same recognition.'
As international travel ramps up, what is Virgin Australia's place?
Prior to COVID-19, Virgin Australia flew its own long-haul aircraft to Los Angeles. It also served Hong Kong, before concluding the route and planning a Brisbane-Tokyo debut in March 2020.
Of course, those Tokyo flights never took off. The aircraft that would have operated those services, and others that had been flying to LA, have all since departed the Virgin Australia fleet. Where does that leave the carrier's long-haul ambitions?
'It's absolutely being looked at,' Rohrlach teases, 'but we don't say that's a 'must' conversation again.'
'You know, you look at our US network – it's now bigger than it was before. You've got more choices.' Of course, Rohrlach is referring to flights operated by United Airlines, on which Velocity members can earn and spend points – not flights operated by Virgin Australia. 'So personally, I think that's most important.'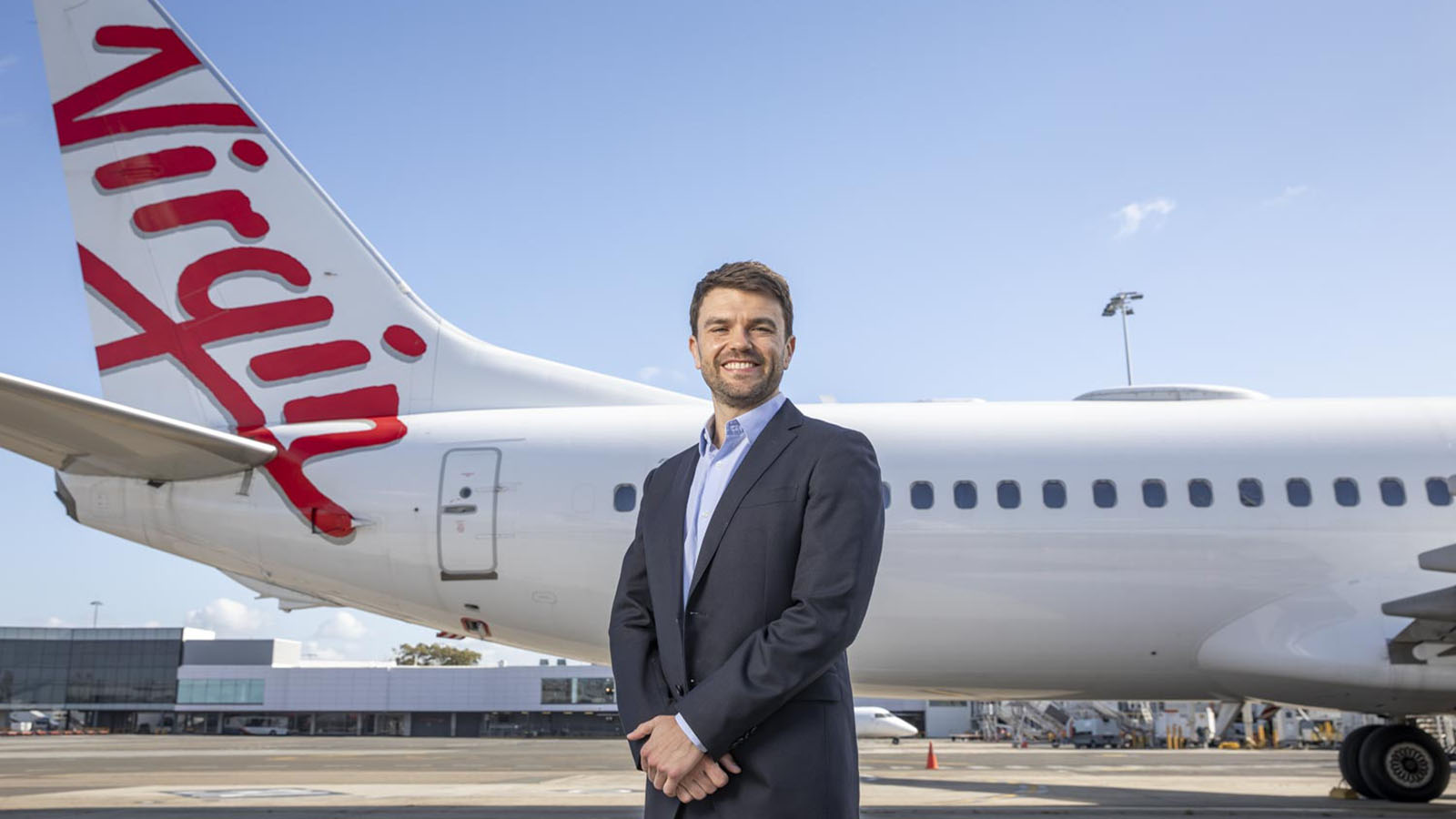 Beyond Los Angeles, which United serves non-stop from Australia, 'you've got at least San Francisco, and hopefully more as well beyond that,' such as Sydney-Houston, should that route return. 'The most important thing is having that breadth of earn and redemption opportunities, the most amount of capacity as possible. I don't think whether or not we have our own operation is absolutely a must in that.'
While long-haul flights are still an option for Virgin Australia, they need to make financial sense. 'We won't just do it – it's got to stand on its own two feet. We wouldn't want (Virgin Australia) to be struggling because it's trying to carry unprofitable routes just for redemption opportunities, right?'
Rohrlach sees Virgin Australia's network closer to home as a bigger pull for Velocity members.
'We are really focused on domestic. The best thing for Velocity is that the airline is strongly profitable and growing and serving as many destinations as you can.'
There could be more to United's Velocity partnership…
One advantage of Virgin Australia operating its own long-haul flights was for Velocity members to upgrade using Velocity Points. Whereas now, across all of Velocity's partner airlines, it's only possible to book flights using Velocity Points. Not to upgrade an existing paid reservation.
'We do see some questions about all the upgrades,' Rohrlach says of feedback received from Velocity members. 'We've flagged to United our members' strong interest in that.'
'But you know, we'll need to keep working on those sort of things together,' he adds.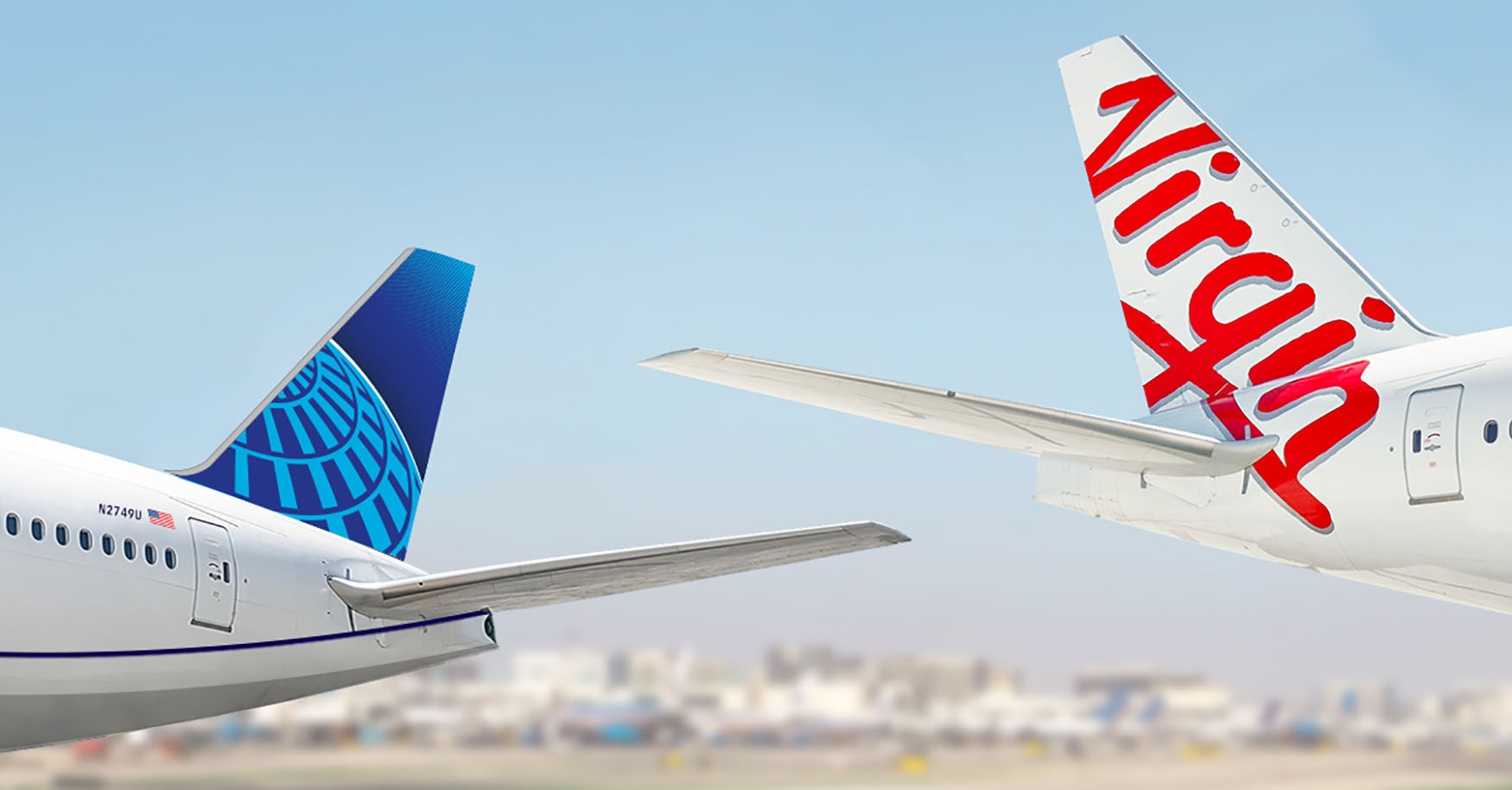 When asked whether Velocity had only raised points-based upgrades, or also seating upgrades such as United Economy Plus for Velocity Platinum members, Rohrlach advises that 'we haven't gone into the details.'
'The great thing is, they're really, really excited about the partnership. We're really excited to work with things they've got. They've got a lot of big global partnerships too, so I'm sure they have lots of people who are keen to do lots of things. But we'll keep working – it's a bit too early to be specific.'
Short-haul is the short-term priority
For Virgin Australia as an airline, putting its remaining fleet of Boeing 737 jets to work in the short-term goal. After all, why bring new types of aircraft into the stable, when the planes already there can unlock a raft of other destinations.
'Our main focus has been domestic,' Rohrlach reiterates, 'but we're turning on the short-haul international stuff.' Virgin Australia's flights to Denpasar (Bali) and Nadi (Fiji) are already taking off. Those to Port Vila (Vanuatu) and Apia (Samoa) will soon follow.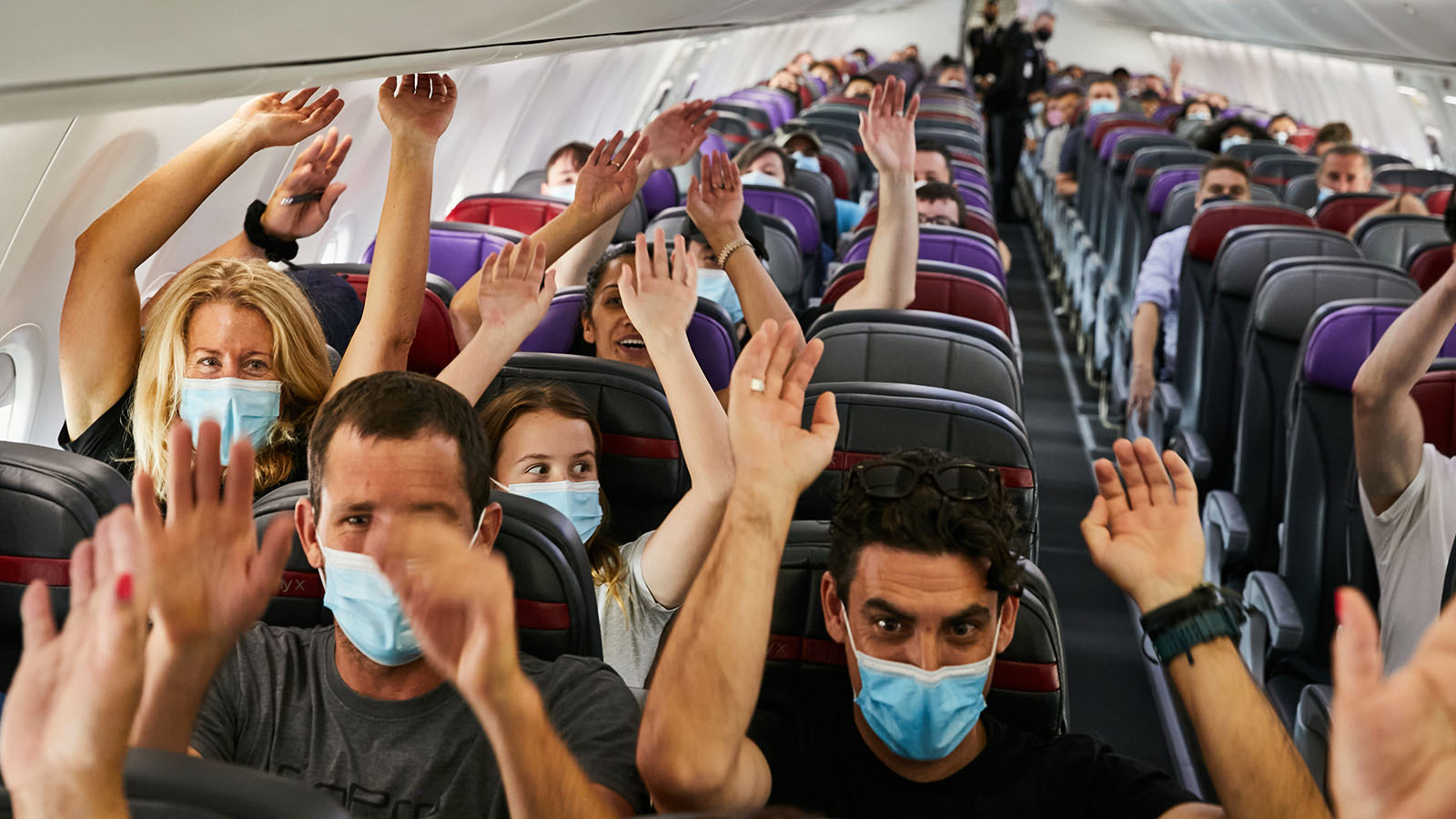 The carrier will also resume flying from Australia's east coast to Queenstown later this year. But as for New Zealand, that's as far as Virgin Australia will go for the time being.
'Queenstown, I think, is very attractive,' says Rohrlach. 'As we keep growing the fleet, we'll keep looking at the likes of Auckland and Wellington. But the likes of Bali and Queenstown are sort of outranking, at the moment, the Aucklands.' And put simply, each new route 'has got to wash its own face'.
'Premium leisure and visiting friends and relatives are definitely at the heartland of the new Virgin. And that fits, hence the Queenstown before Auckland,' Rohrlach adds.
On the home front, Velocity Frequent Flyer is also planning new features for its website. These aim to make booking each journey easier, regardless of where each passenger is headed. Rohrlach wants to 'make it easier to find when seats are available. Because to be honest, I think we've got a way to go.'
'If I want get to Europe now, saying I want Business Class: I'm happy to move the date. I'm happy to go through Singapore. We've got to make that search easier. So going forward, I think there are a lot of things we can do right now.'
And on that note, we'd best let Rohrlach get back to it.
Additional reporting by Daniel Sciberras. Chris Chamberlin and Daniel Sciberras travelled to Sydney as guests of Virgin Australia. Feature image courtesy of Virgin Australia.
---
Stay up to date with the latest news, reviews and guides by subscribing to Point Hacks' email newsletter.
Under new CEO Nick Rohrlach, Velocity Frequent Flyer is just warming up
was last modified:
July 8th, 2022
by