Virgin Australia adds Betty's Burgers, Boost Juice to menus
Posted:
April 12, 2022 - 10:15 am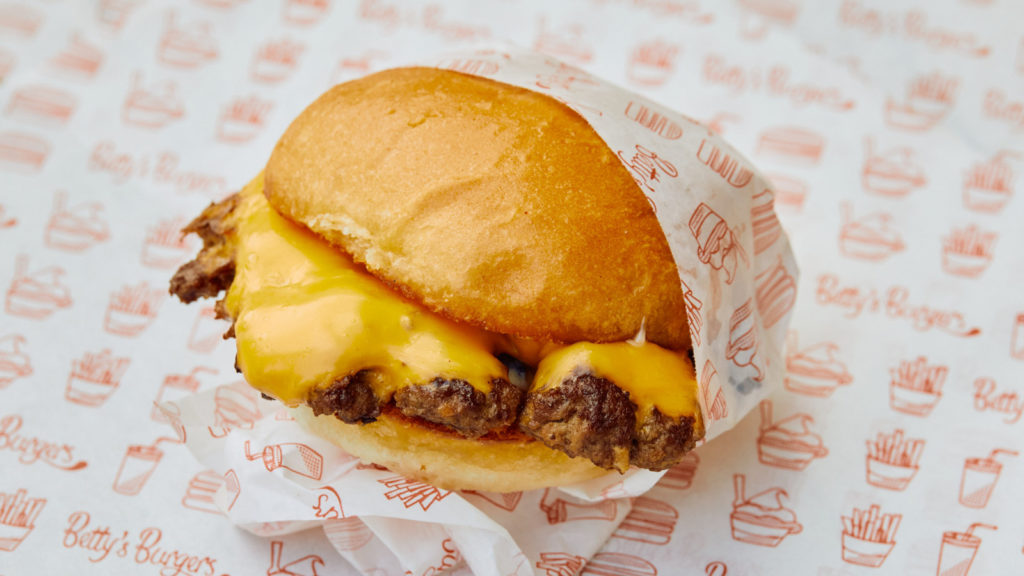 What we'll be covering
How does tucking into a juicy burger at the Virgin Australia lounge sound? Thanks to a new partnership with Betty's Burgers, your dreams could become a reality! Virgin Australia is revamping its lounge and onboard menus with a new range of tasty treats from Betty's Burgers and Boost Juice. We like the sound of that.
New hot treats for dinner
Delectable bites include Betty's Truffle Cheeseburger and Betty's Crispy Popcorn Chicken. These munchies will be available on Thursday and Friday nights at the Sydney, Melbourne and Brisbane lounges.
Virgin previously served up the fast-casual chain's burgers during its Adelaide Lounge opening. We're glad to see this make a widespread comeback.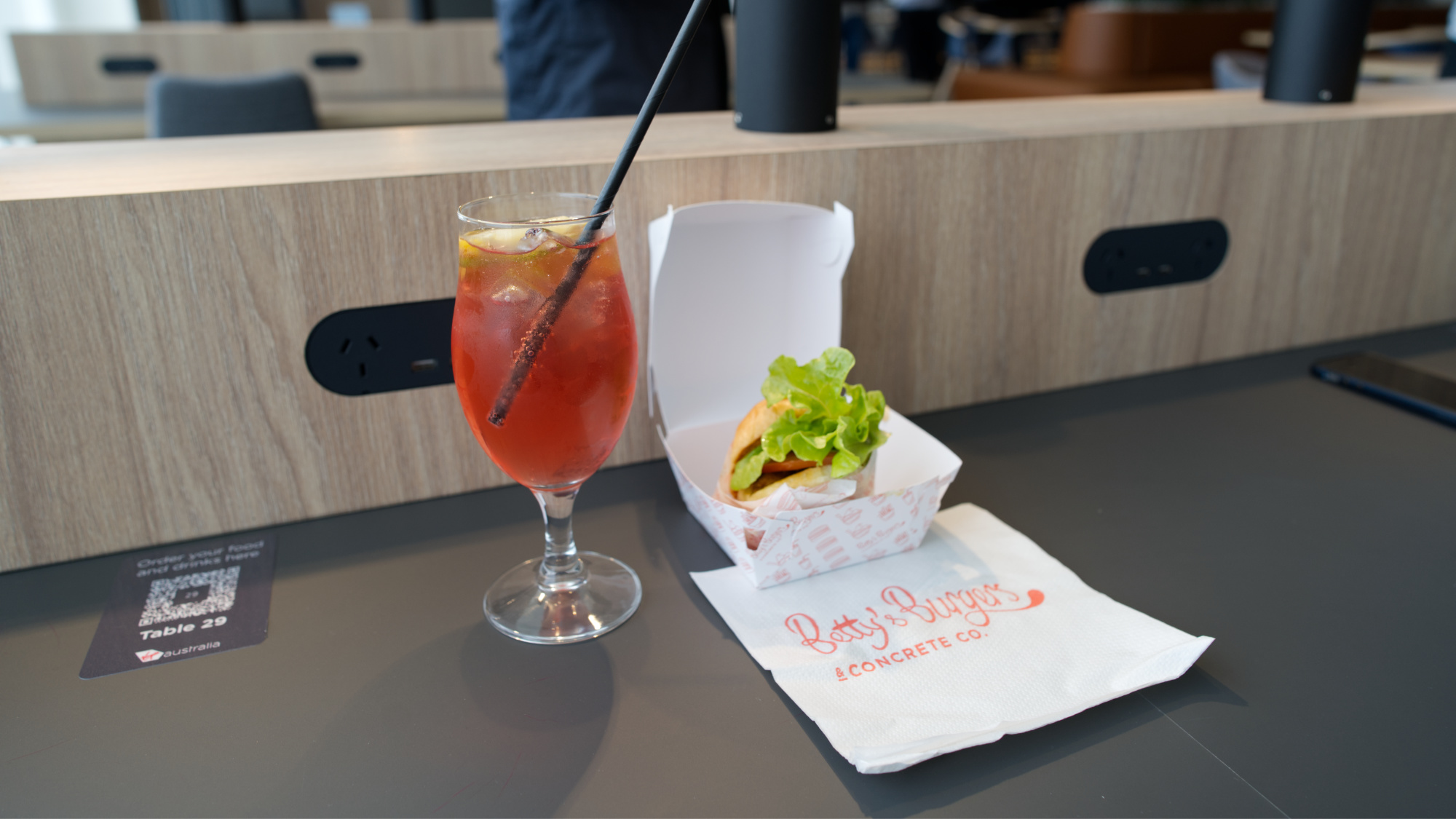 We see the Betty's brand as experimental and similar to Virgin Australia. It's a brand that likes to do things differently and keep things fresh. We love the idea of shaking up traditional lounge food with something fun and memorable.

– Troy McDonagh, Betty's Burgers Managing Director
It's also an interesting 'synergy' for Bain Capital, which currently owns Virgin Australia and Retail Zoo, the parent company of Betty's Burgers and Boost Juice.
Ad – Scroll down to continue reading.Minimum spend, terms & conditions apply.
Revamped Economy onboard menu
And for when you're in the air, the Economy buy onboard menu has been refreshed with a range of juices and snacks from Boost Juice. If you're peckish, then Boost's Chickpea Lime & Chilli crisps and Smoothie Bar bites will tempt.
The young flyers can enjoy the Kids Reverse Menu, which they can tackle in any order. The deal includes a sweet bite, drink and sandwich or wrap from the menu. Cast your eyes across the refreshed menu here:
With the 'add a snack' bundle, you can enjoy a sandwich, wrap or pie with a drink and a standard snack for $16 all up.
Summing up
Virgin Australia will inject a bit more fun into Thursday and Friday-night flying throughout the eastern states. But Virgin's collaboration is just limited to Sydney, Melbourne and Brisbane at this stage, even though Canberra, Gold Coast, Adelaide and Perth also have Betty's Burgers restaurants.
Economy passengers will certainly welcome the new onboard menu, with a wider range of beverages. Fresh wraps, sandwiches and hot pies have been a hit and now feature on the permanent menu.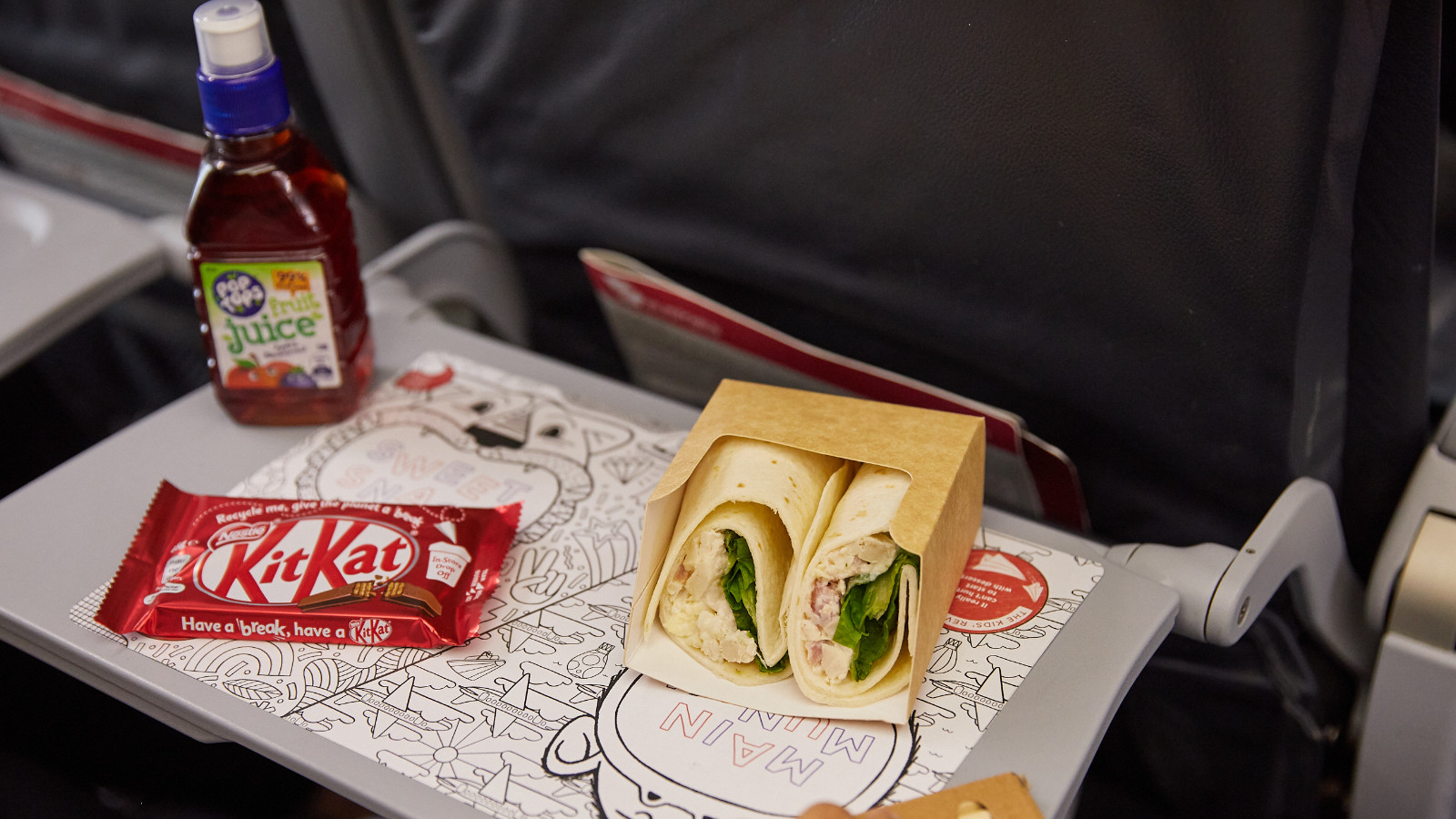 These sweeping changes come as Virgin Australia targets the SME market with lower Business Class fares and a revamped Business Flyer program. And for the upper crust, Virgin's new invite-only Beyond tier and private lounges are aimed at keeping high-spending corporates on the books.
All that's left is to switch on inflight WiFi, re-open its Premium Lounge entry in Sydney and Brisbane – and the showers in all seven of its lounges – for Virgin 2.0 to be truly resurrected.
Sign up for the latest news, reviews and more at Point Hacks →
Virgin Australia adds Betty's Burgers, Boost Juice to menus
was last modified:
August 25th, 2023
by