Hawaiian Airlines made its long-anticipated return to Sydney earlier this year with non-stop flights to Honolulu. And more recently, the carrier's Auckland-Honolulu route has been revived as well.
But for Hawaiian Airlines, that's just the beginning. The Virgin Australia partner is now planning its next move. For instance, where it'll fly its incoming fleet of Boeing 787 jets – and whether its domestic Premier Club lounges are due for an overhaul.
Will Brisbane also return to Hawaiian Airlines' network? What about booking Sydney-Honolulu flights using Velocity Points – where snagging a Business Class Reward Seat is currently a rare feat?
Andrew Stanbury is Hawaiian Airlines' Regional Director for Australia and New Zealand. He answers those questions and more in this exclusive Point Hacks interview.
Demand is returning slowly: but it's returning
As a leisure-based carrier, booking demand from holidaymakers travelling to Hawaii saw a steep dive during the heights of COVID. And as restrictions first began easing, the earliest green shoots didn't come from holidaymakers.
'It hasn't happened all at once,' Stanbury acknowledges. 'We've gone from no travel whatsoever to what I would say was (then) probably the most desperate traveller who needed to reconnect with family.'
'And then as the restrictions started to get removed, confidence grew. Now we've got genuine holidaymakers returning to the destination.'
Speaking of demand, Hawaiian Airlines' Sydney flights are currently running five times per week. From Auckland, the airline also now offers three return flights a week direct to Honolulu.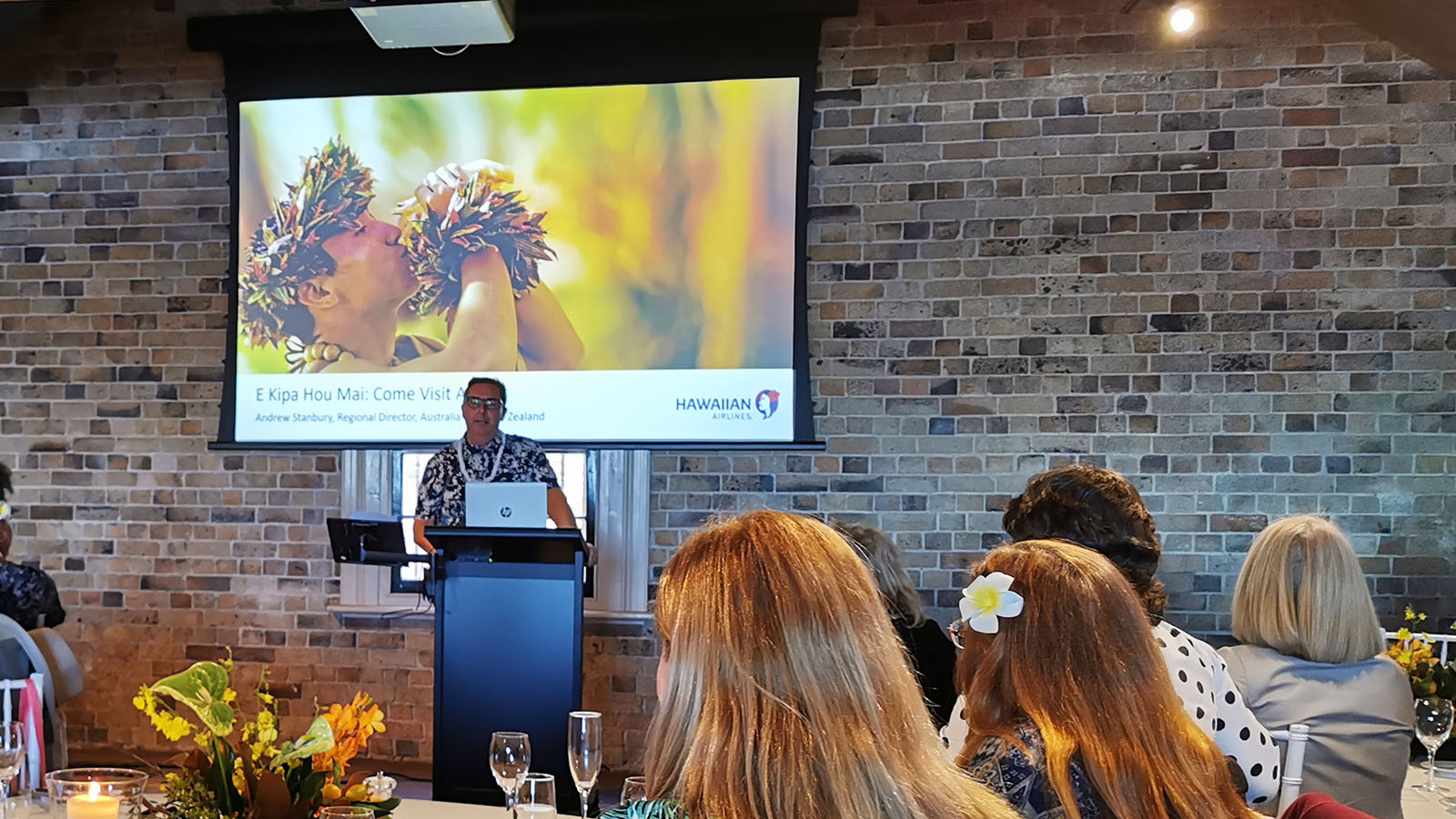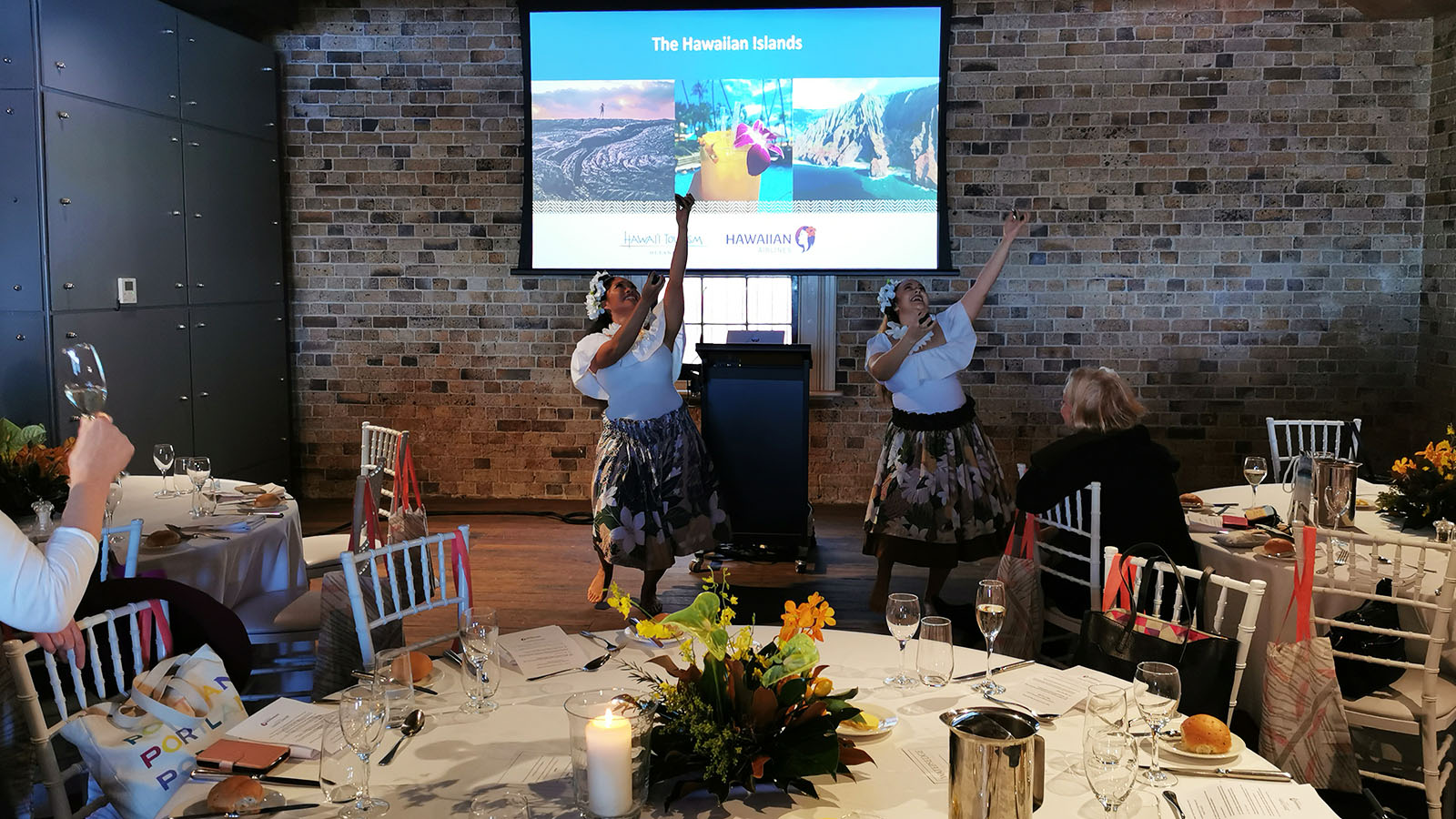 'So yes, every month we're seeing a new stage to (demand), but it's definitely back,' Stanbury says.
The most popular destination in Hawaii for Hawaiian Airlines
Most visitors to Hawaii tend to stay in Honolulu – and that makes sense, given it's Hawaiian Airlines' international hub. But travellers are slowly setting their sights further across the Hawaiian islands: especially to destinations that aren't as busy.
'We're getting growing demand for the (other) islands,' Stanbury shares, but 'the vast majority (of demand) is into Honolulu and Oahu.' Of course, Oahu is the island on which Honolulu resides.
Travellers typically 'explore that island,' Stanbury adds, but Kahului (Maui) and Kailua-Kona (on the Big Island) are popular among those venturing further. 'But we are also seeing big growth into mainland USA.'
From Honolulu, Hawaiian Airlines offers non-stop flights to a range of major US cities. That includes direct Honolulu-New York flights and routes to Austin, Boston, Las Vegas, Los Angeles (LAX, Long Beach and Ontario) and Oakland.
The airline also flies direct from Honolulu to Phoenix, Portland, Sacramento, San Diego, San Francisco, San Jose and Seattle. But Hawaiian Airlines' flights between Honolulu and Orlando come to an end in early September 2022.
'Our network of destinations there is pretty extensive now. So yes, we're a pretty good option for that.'
Will Brisbane return – and what about Melbourne?
Prior to COVID, Brisbane was a regular staple in Hawaiian Airlines' Australian network. The airline typically ran three flights each week from Honolulu, growing to five weekly flights as demand picked up.
But while Hawaiian has returned to Sydney, it seems Brisbane hasn't made the cut.
'Our focus is definitely on Sydney,' Stanbury shares. But Brisbane 'is described as being indefinitely suspended. You know, you never say never, but … there's not a plan on the horizon to return to Brisbane.'
So what's keeping Hawaiian Airlines at bay? Are Brisbane travellers more content with the Gold Coast than Waikiki?
'It's a mixture of demand and aircraft availability as well. So we've got to deploy the assets that we do have where they're going to get us the best return. We have to take a reasonably conservative approach to return to Australia. So we have to go where the main population base is.'
'There's also the aspect of where consumers want to go to.' And it seems that even Brisbane's limited selection of other flights to the United States isn't enough to get the Queensland capital back on Hawaiian's map.
'Using us to mainland USA through Brisbane is a valuable contribution to the route, but can't sustain it on its own. And I think making it work purely on a Brisbane to Honolulu basis becomes challenging for long-term sustainable service. So I think at the moment, it's a never say never scenario, but not on the horizon.'
So what about Melbourne? After all, its population is larger than Brisbane…
'At this stage, we're all about consolidating the network that we've got and returning to service. We don't have Melbourne in our sights.'
Ad – Scroll down to continue reading.Minimum spend, terms & conditions apply.
Hawaiian Airlines' new Boeing 787 jets
With Sydney as its sole Australian route, it's clear that growth for Hawaiian Airlines doesn't necessarily mean adding more cities. Instead, its next gains will come when the carrier's Boeing 787 Dreamliners take flight.
They will carry more passengers than Hawaiian's current long-haul fleet of Airbus A330s and bring a brand new Business Class experience into the skies. That's expected to come as a significant step above the airline's current Business Class cabin, which adopts a less popular 2-2-2 layout.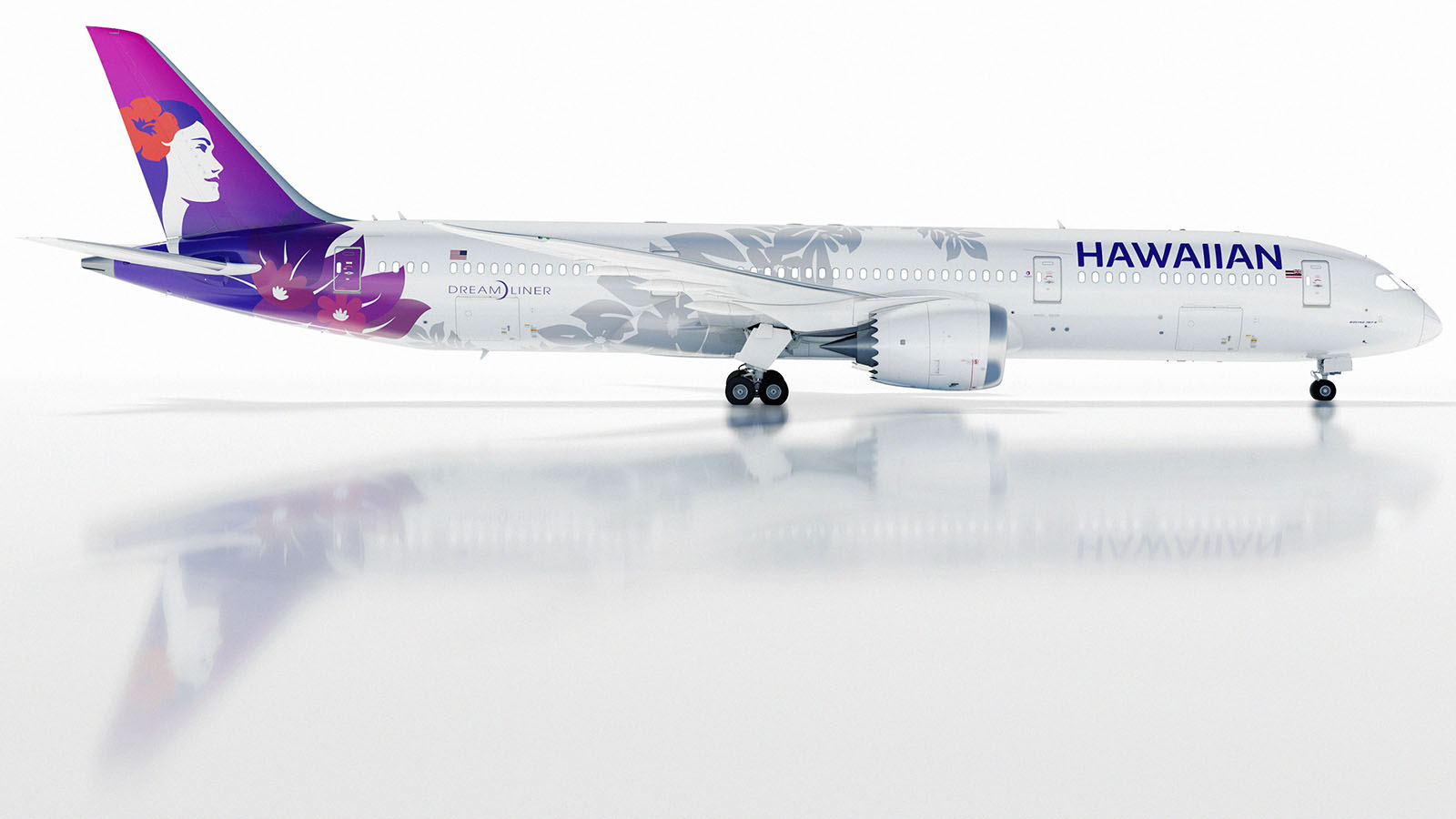 Hawaiian Airlines' first Boeing 787 will now arrive in the first quarter of 2023, which gives the carrier time to ponder where it'll fly. Stanbury won't be drawn on the jet's first destination but does drop a few handy hints.
'It will have to be a long-haul destination because that's where you get the most benefit out of the fuel efficiency. So, you know, that puts Australia in a pretty good possibility of getting it here.'
But 'where it'll get utilised is the same again – where the traffic is.' Whether or not Sydney stands out 'is going to depend a great deal on this region's performance between now and then.'
With a new plane en route, will there be new lounges too?
Like many airlines, Hawaiian has two different tiers of lounges. Its best is The Plumeria Lounge – designed for international travellers from its home hub of Honolulu. Then there are the Premier Clubs, primarily serving those taking short inter-island flights.
While The Plumeria Lounge may meet the needs of most holidaymakers, its Premier Clubs are a more basic affair. Even if you're a Platinum-grade frequent flyer booked in First Class, a small bag of nuts (or similar) is about all you'll find on the food front.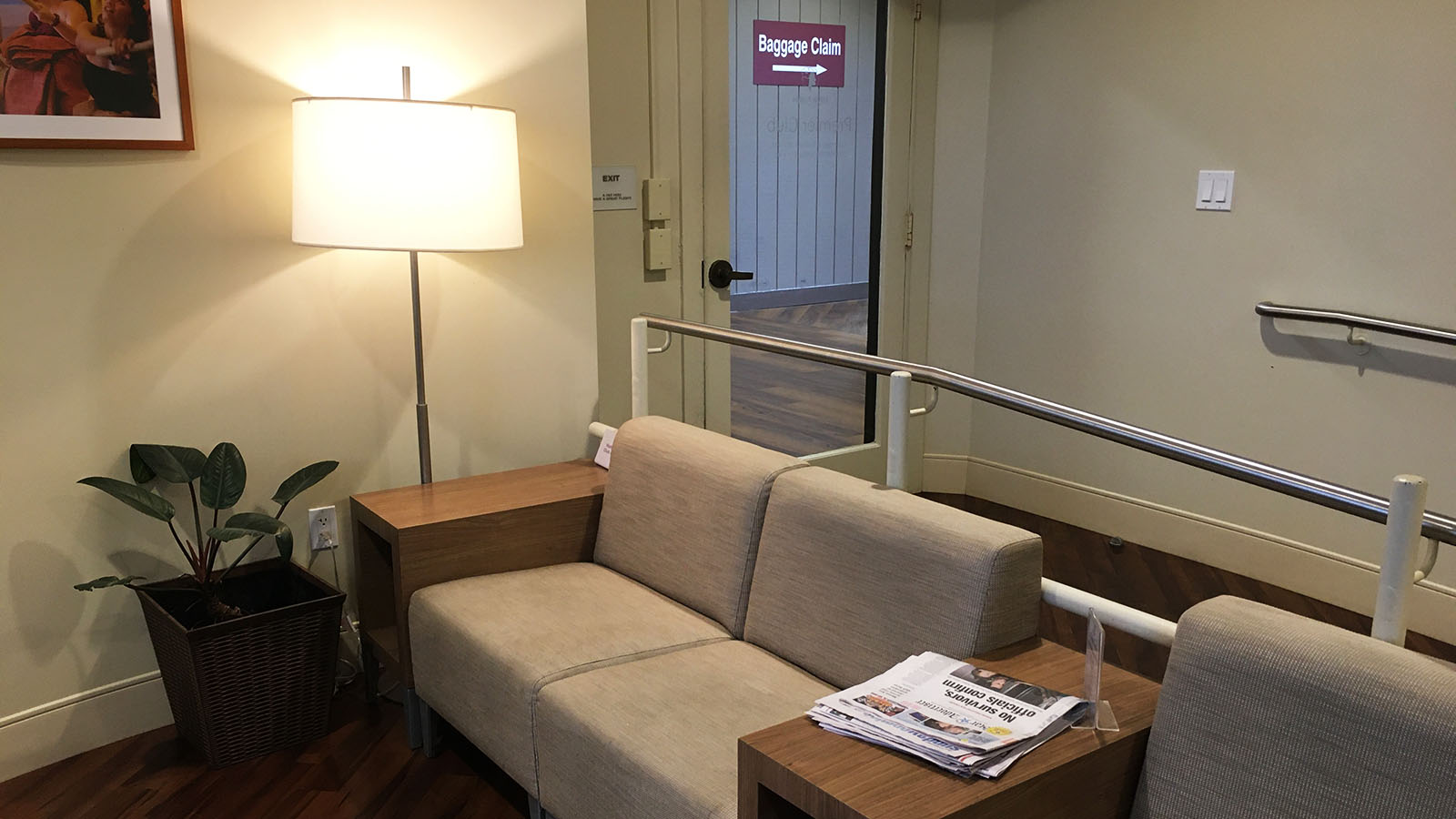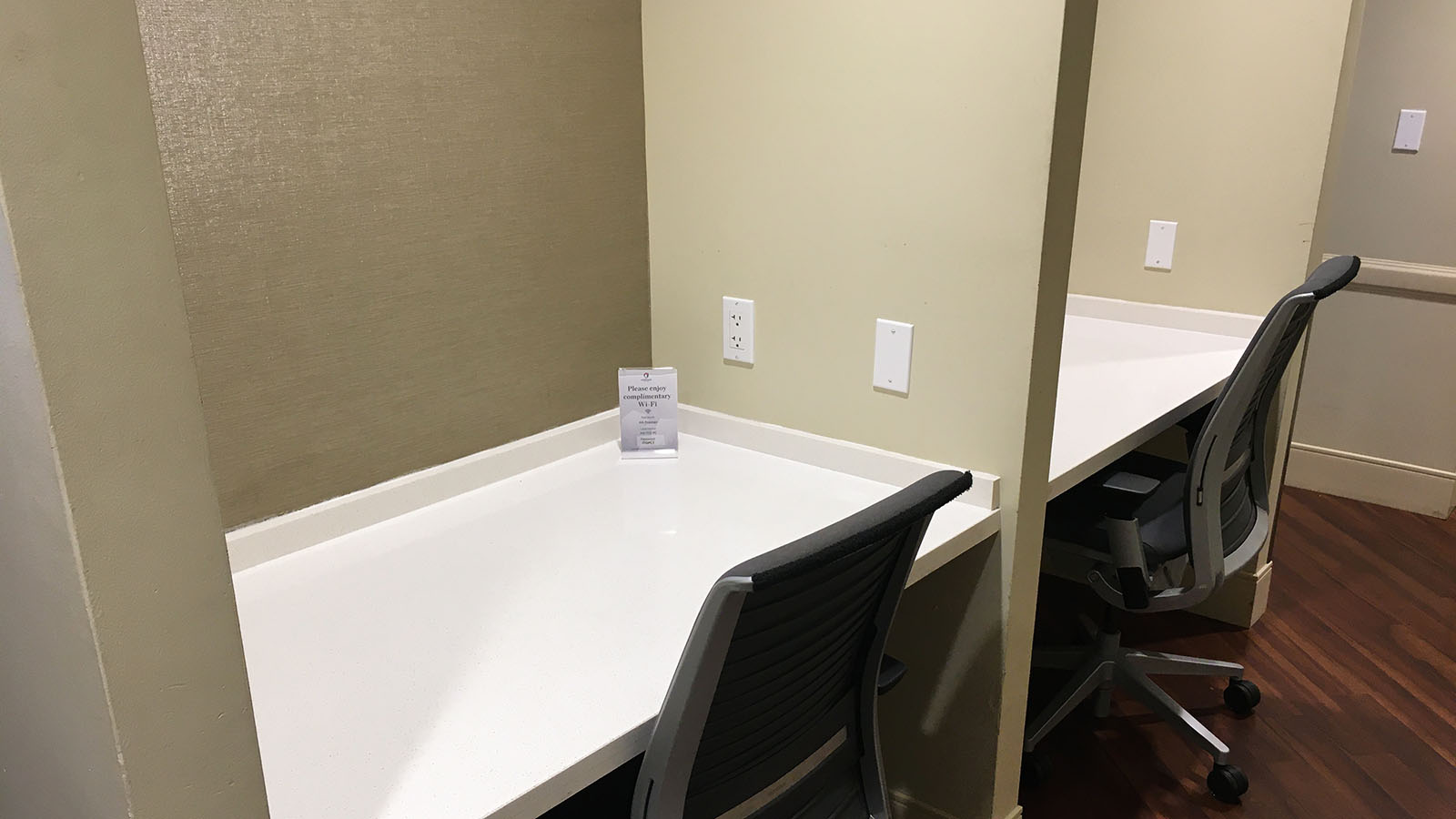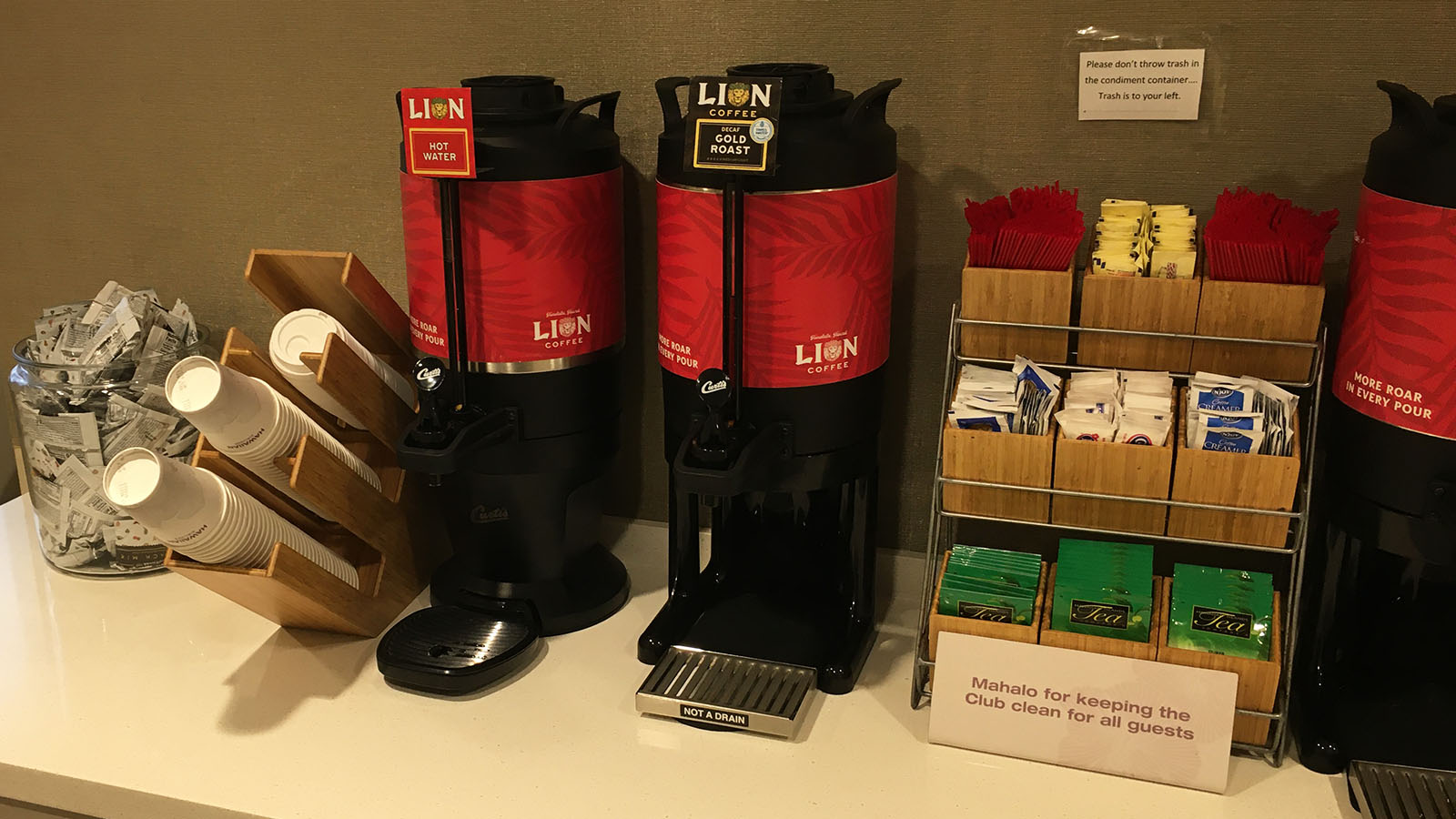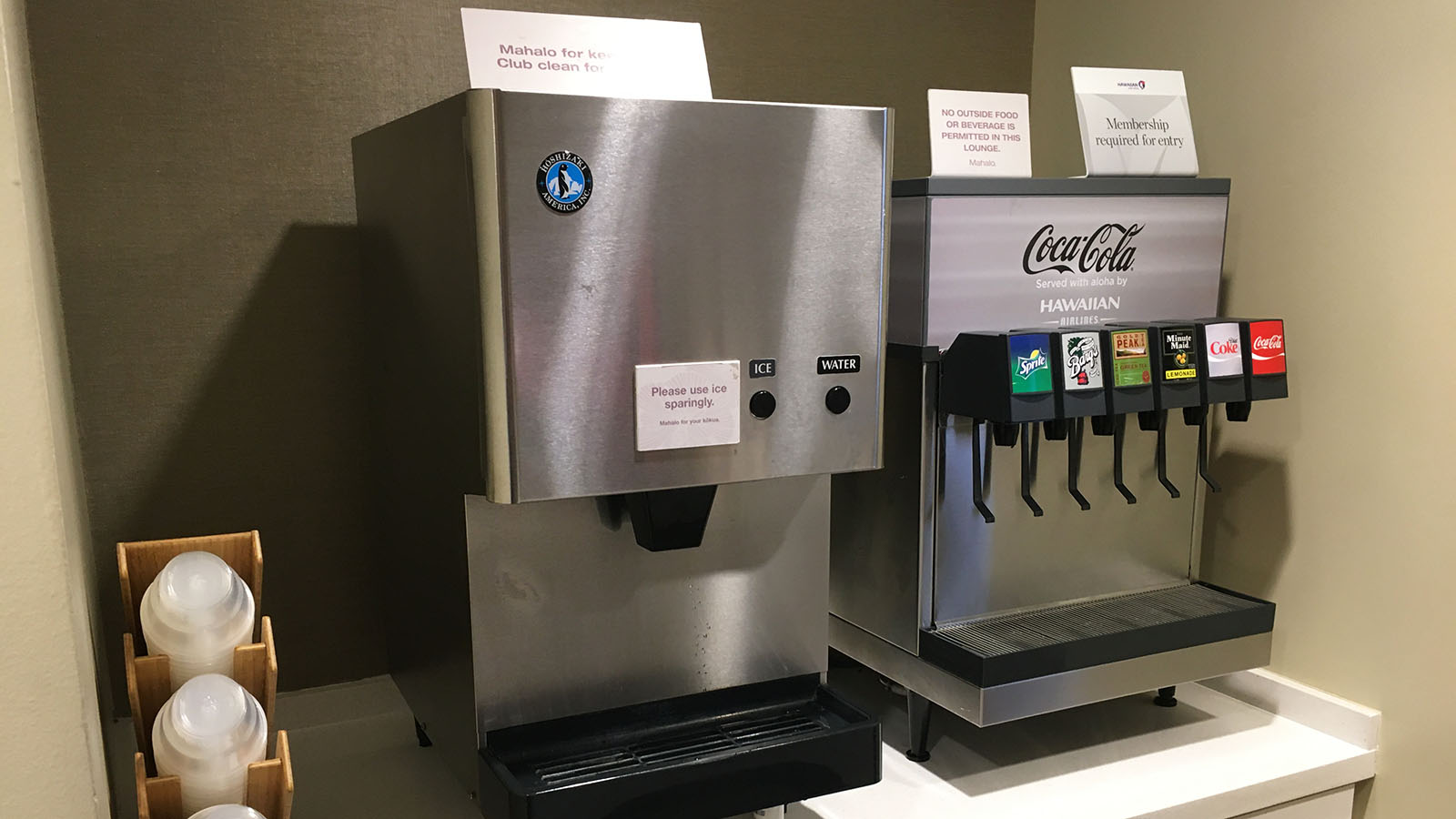 'We're actually in the process of re-evaluating that offering,' Stanbury explains, 'but it's really early stages at this point.'
'We're having a look at it, (but) watch this space is all I can say at this stage.'
Growing Hawaiian Airlines' Virgin Australia Partnership
With Virgin Australia now free from the restraints of its former joint venture with Delta Air Lines, there's room for Virgin to grow its relationship with Hawaiian Airlines.
Speaking with Point Hacks in May 2022, Virgin Australia CEO Jayne Hrdlicka confirmed that 'we have less restrictions than we had before. So we'll be deepening our relationship with Hawaiian as well. They're an important partner, they have been for a long time. It's very complementary to United.'
United, of course, is Virgin Australia's primary partner in the United States. But from Australia to Hawaii and then beyond, Hawaiian Airlines is the main player.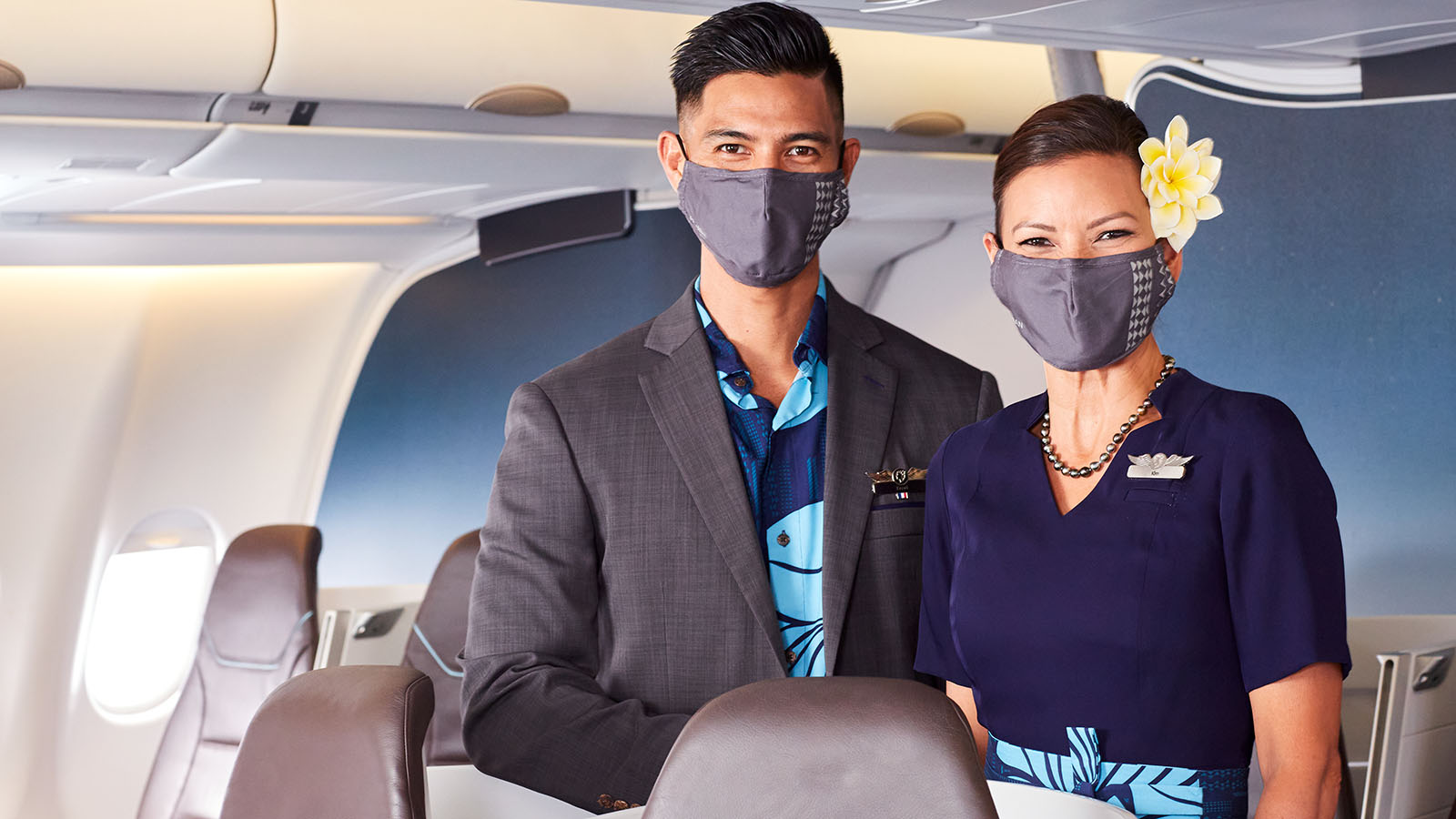 Presented with Hrdlicka's comments, Stanbury adds that 'from our point of view, there's very little holding us back from getting an even closer working relationship with (Virgin Australia's) loyalty members in particular.'
Stanbury advises that Virgin Australia is the 'most significant partner in this region' for Hawaiian Airlines. 'And yes, we've got a number of things on the table to discuss over the next six months.'
Hrdlicka previously tipped that 'we're going to work hard to make sure that Virgin Australia guests have the ability to leverage the infrastructure of our partners in the same way that their (own) guests would.'
Whether this means access to Hawaiian Airlines' lounges for Virgin Australia's Velocity Gold and Platinum cardholders will be interesting to watch!
Also read: Virgin Australia eyes broader Hawaiian Airlines partnership
It's tough to book Hawaiian Airlines Business Class with Velocity Points
With Hawaiian's Brisbane flights off the schedule and Sydney not yet back to a daily service, getting any seat from Australia to Hawaii isn't as easy as pre-COVID. When it comes to Business Class in particular, snagging a Reward Seat using Velocity Points isn't impossible – but it's close to it.
Stanbury explains that aboard the Airbus A330s currently flying to Sydney, 'we have 18 Business Class seats.' With five flights a week, fewer than 100 Business Class seats are available from Australia each week, and they're in high demand from paying passengers.
'What we're seeing post-COVID is the demand for Business Class has come back faster than the demand for the Economy. So we are experiencing full Business Class cabins on almost every flight.' As a result, securing a spot using Velocity Points 'is becoming more and more difficult.'
'It is a good problem to have, but it's a problem you also want to solve. That's probably only going to come when we get the frequency (to Sydney) back up to seven flights a week.'
'And yes, it does create a bit of a shortage in demand for Business Class seats and supply for Business Class seats. But it is partly due to that increasing demand. Something has happened post-COVID, where people have decided: I haven't travelled for a couple of years. I think I'm gonna treat myself to something special.'
The short answer: give it time, and the Reward Seats will come.
How to book Hawaiian Airlines flights using Velocity Points
When availability permits, booking flights on Hawaiian Airlines using Velocity Points is still possible. That includes direct bookings in Business Class as well as Economy Class.
Here's how many Velocity Points you'd need per one-way flight – double these figures for a return booking. Taxes and fees are also payable and vary depending on route and itinerary.
Hawaiian Airlines route
Business Class
Economy Class
Sydney-Honolulu
78,000 Velocity Points
42,000 Velocity Points
Auckland-Honolulu
65,000 Velocity Points
71,000 Velocity Points from 5 October
35,000 Velocity Points
31,000 Velocity Points from 5 October
Interestingly, of Hawaiian Airlines' two routes to this region, only Auckland-Honolulu is affected by Velocity's upcoming changes. That sees a slight increase in the cost of Business Class Reward Seat bookings from New Zealand but a reduction in Economy Class Reward Seat redemptions.
On both routes, booking a seat in Hawaiian's 'Extra Comfort' rows is also possible. That's achieved by first booking a standard Economy Class ticket. Then, visit the Hawaiian Airlines website, retrieve the booking and pay the applicable fee (in dollars) to select an Extra Comfort seat.
You can't book Hawaiian Airlines reward flights through the Velocity website, so you'll need to call Velocity on 13 18 75 to book. Lines are open 8 am to 8 pm on weekdays, and 9 am to 6 pm on weekends (Sydney time).
For Business Class, the easiest way to find a suitable Reward Seat before you call is to use ExpertFlyer.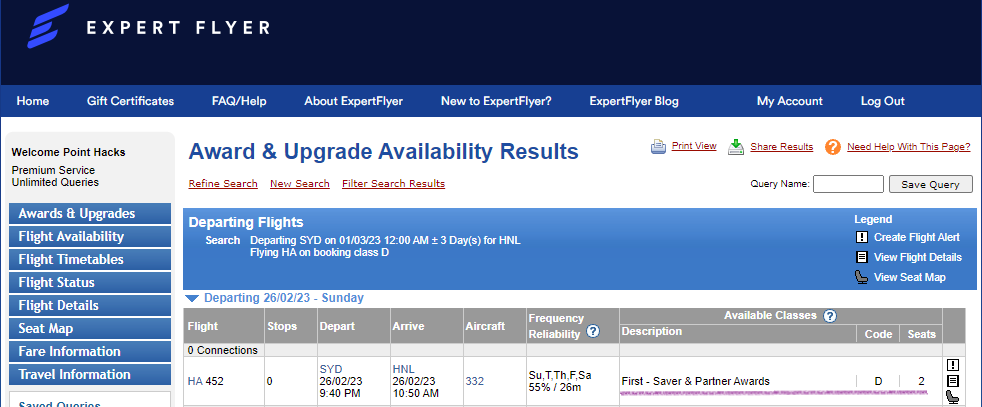 If you can find availability in 'D' class – labelled 'First – Saver & Partner Awards' – that means you'll be able to book Business Class using Velocity Points. It's not the easiest solution, but it's a start until Hawaiian Airlines Reward Seats are made available to Velocity online.
Also read: Under new CEO Nick Rohrlach, Velocity Frequent Flyer is just warming up
Feature image courtesy of Boeing and Hawaiian Airlines.
---
Stay up to date with the latest news, reviews and guides by subscribing to Point Hacks' email newsletter.
Hawaiian Airlines charts its next chapter with new aircraft – and potentially, new lounges
was last modified:
August 9th, 2022
by