Virgin Australia eyes broader Hawaiian Airlines partnership as it spreads its international wings
Posted:
May 27, 2022 - 2:00 pm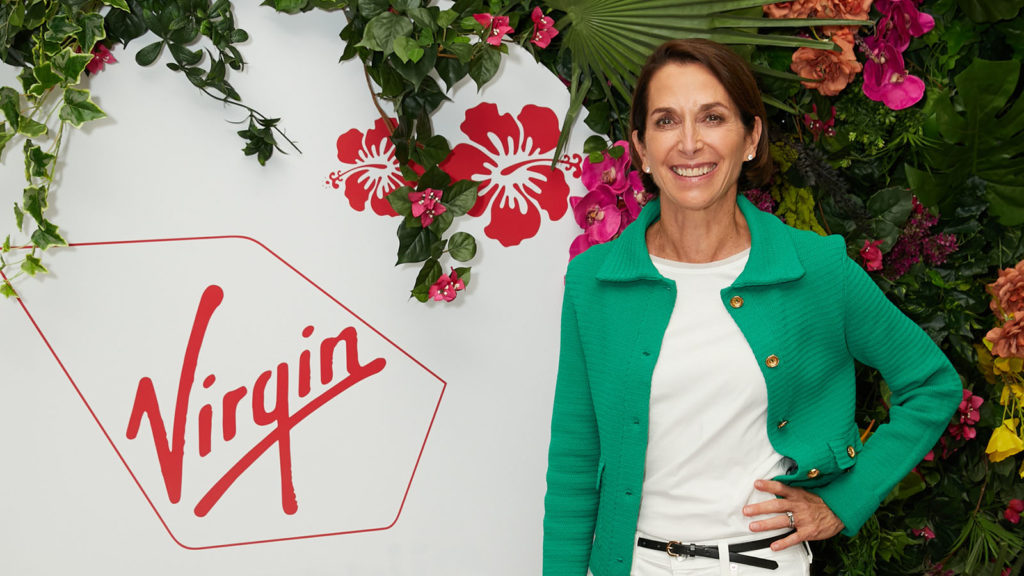 What we'll be covering
Virgin Australia is spreading its wings into broader international skies, with the airline kicking off a new partnership with United Airlines this week. And while that's a major milestone worth marking, it seems Virgin Australia is just getting started.
There's also an evolution of Virgin Australia's existing Hawaiian Airlines tie-up on the horizon, and a brand new allegiance with Qatar Airways. The challenger is keeping a sharp eye on its domestic partnerships as well. In particular, that with Alliance Airlines, which arch-rival Qantas is planning to buy outright.
Point Hacks caught up with Virgin Australia CEO Jayne Hrdlicka at the launch of the carrier's United Airlines loyalty deal, to see what lies ahead.
Virgin Australia's United Airlines partnership off to a flying start
Velocity members jetting to the United States can now enjoy a suite of benefits on United. Under that Virgin Australia partnership, eligible Velocity members can expect priority check-in, security screening and boarding to start.
There's also priority baggage delivery and an additional checked baggage allowance for Velocity Gold and Platinum cardholders. Joining that, lounge access when travelling as part of an international itinerary, where available.
Full details: Everything you need to know about the Virgin Australia-United partnership
'It's so exciting, having Virgin Australia back on the (departure) board travelling to the US,' Hrdlicka observes. Her comment aptly comes as the VA codeshare rolls onto the screen, while we stand at the boarding gate for a United Sydney-San Francisco flight.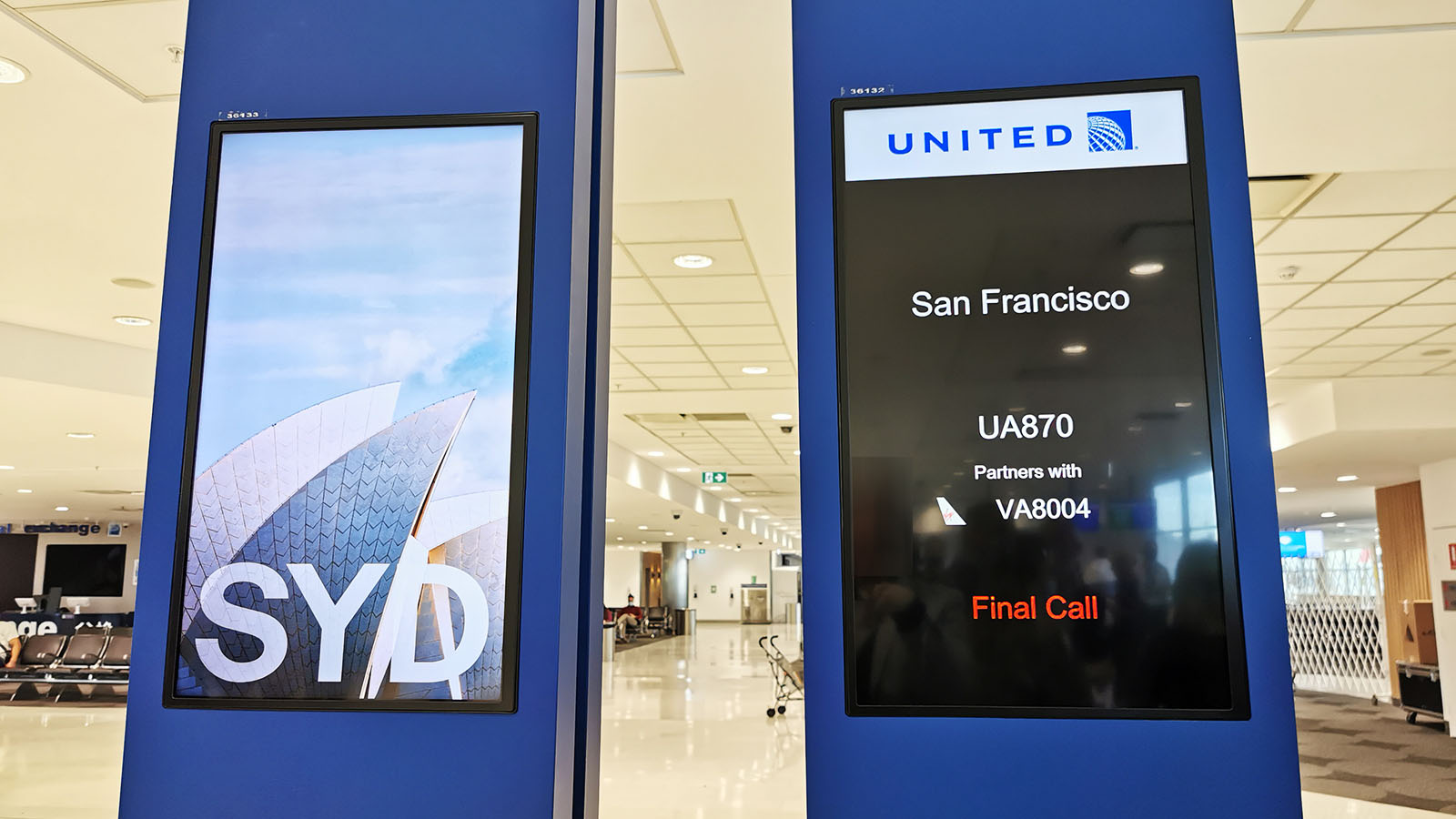 Of course, for now, Virgin Australia's partner will do all the long-haul flying. But are we likely to see a Virgin Australia plane touching down Stateside any time soon?
'We have fantastic partners, both domestically and internationally, to help us fill out where we don't have the fleet type that makes sense. And you know, maybe we will over time fill out our fleet, but for now this is perfect.'
Ad – Scroll down to continue reading.Minimum spend, terms & conditions apply.
Virgin Australia eyes deeper ties with Hawaiian Airlines
While the new deal with United Airlines takes the place of Velocity's outgoing partner Delta, Virgin Australia also has a friend in Hawaiian Airlines.
For many years now, Velocity Frequent Flyer members have been earning and spending points on Hawaiian. When travelling on a paid ticket, Status Credits can also be earned. But Velocity members haven't enjoyed other perks like access to priority queues or airport lounges.
In the past, Virgin Australia's Joint Venture partnership with Delta made this difficult to progress. But under the United partnership, Velocity has a little more wiggle room to chart its own course.
'We have less restrictions than we had before,' Hrdlicka advises. 'So we'll be deepening our relationship with Hawaiian as well. They're an important partner, they have been for a long time. It's very complementary to United.'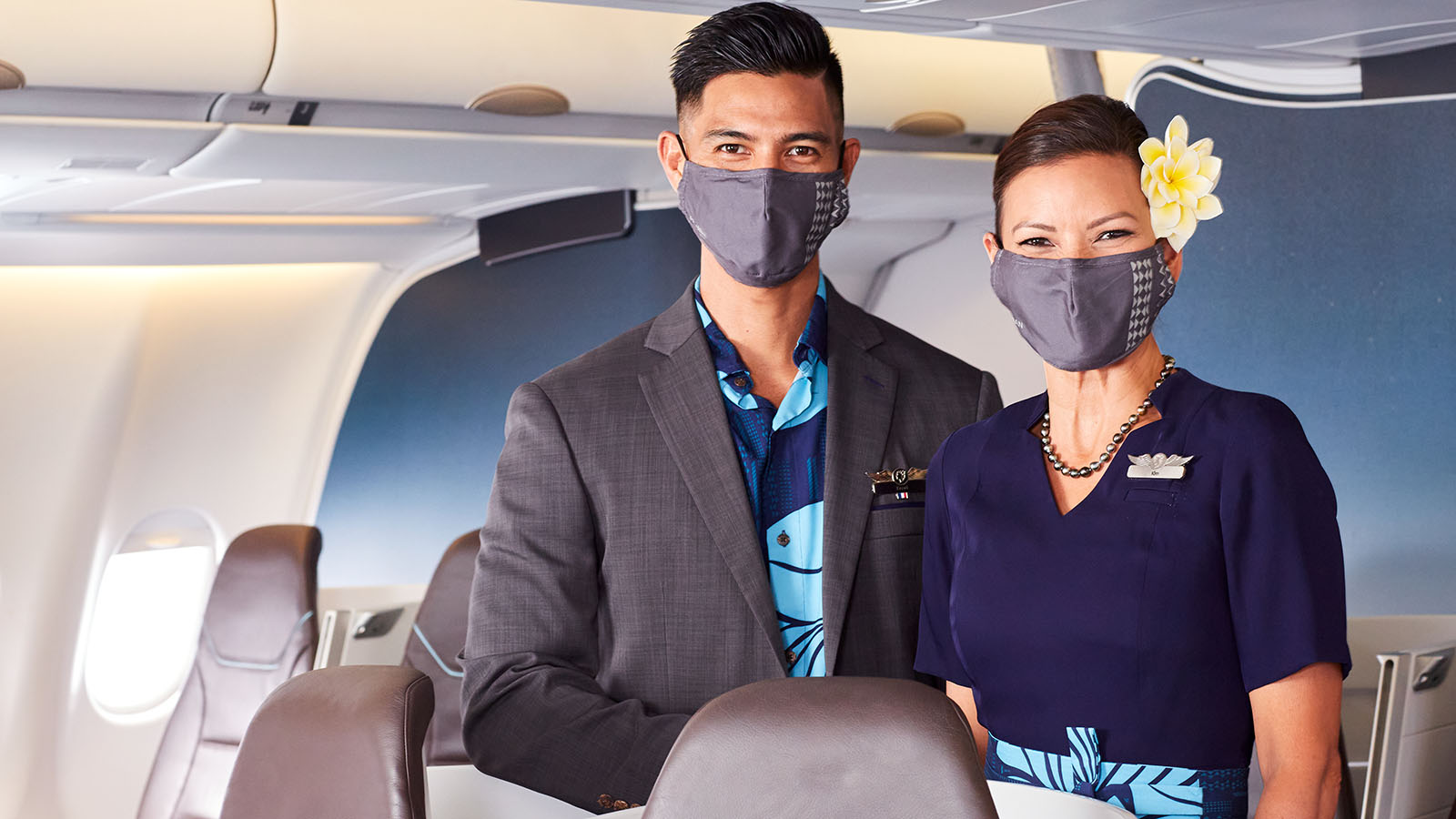 So what will those developments look like? Could the experience travelling aboard Hawaiian soon mirror what Velocity members get aboard United?
'We're just working through that now, so we won't release anything before we've got it all buttoned up. But we're going to work hard to make sure that Virgin Australia guests have the ability to leverage the infrastructure of our partners in the same way that their (own) guests would,' Hrdlicka tips.
'That's a principle of partnership – that both ways (treatment). We treat their inbound customers the same way we would treat our own, and we recognise status across both, so that's always the goal.'
Watch this space!
The deal nobody saw coming: Qatar Airways cosies up to Virgin Australia
As reported earlier this month, Virgin Australia is moving forward with yet another partnership. This time, with Qatar Airways.
It's an unusual deal for several reasons. Virgin Australia already has two key partners serving popular routes between Australia and Europe: Etihad Airways and Singapore Airlines. Qatar Airways is also a oneworld Alliance member, thus already a partner of Virgin's rival Qantas.
It begs the question, why Qatar Airways – and why now?
'The world's changed since COVID, and Qatar Airways has been one of the most important airlines for Australia during COVID,' Hrdlicka believes.
'They maintained frequencies into (most) cities in Australia that had services before, and connected Australia to the world where most carriers pulled back substantially. And so they've got a real commitment to Australia and they've got a very substantial network into Europe.'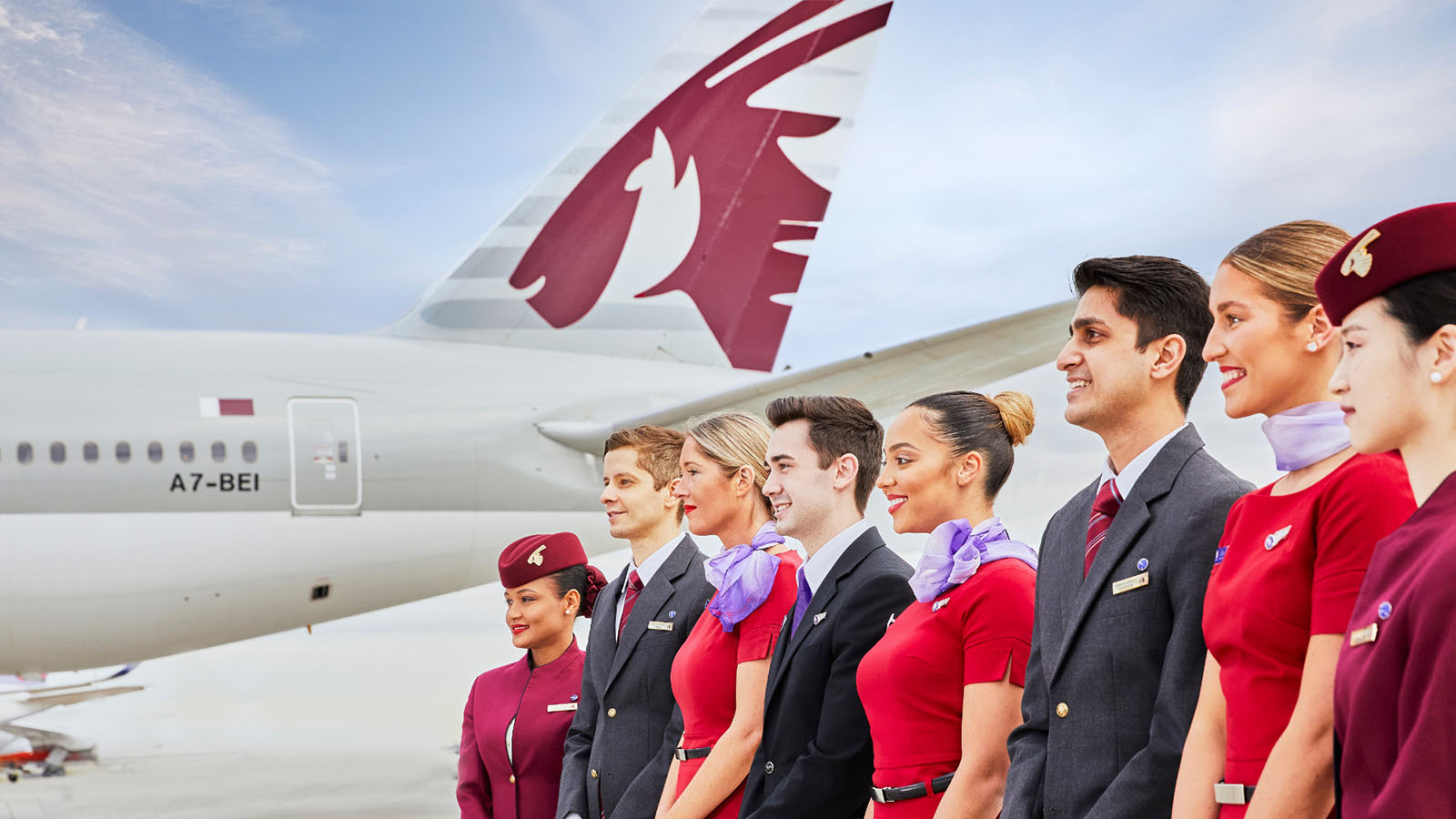 Of course, while Virgin Australia's partner Etihad Airways flies broadly across Europe, its Australian network is down to just Sydney and Melbourne. Singapore Airlines flies to more cities Down Under, but doesn't have a European network quite the size of Qatar Airways'.
For Virgin Australia, the Qatar deal 'came about when we were looking at who would be the best possible partner for us flying into Europe. For us, they are the perfect partner.'
When asked about Singapore Airlines specifically, Hrdlicka acknowledges that the carrier 'remains a really important partner to Virgin Australia. There are (also) a number of our guests who would vastly prefer flying over Singapore into Europe. And Singapore is important to us into Asia as well.'
'But Qatar provides a one-stop network into Europe, which is pretty unrivalled. And you know, I appreciate that being in Brisbane,' given Sydney and Melbourne generally see the lion's share of Australia's international flights.
A little closer to home: partnerships for regional travellers
It's not just international routes where Virgin Australia relies on hand-picked partners to do the flying. The carrier codeshares on Australian domestic flights as well – but usually on services operated solely by partners on Virgin Australia's behalf.
Most recently, regional carrier Link Airways has joined the Virgin Australia fold. It operates flights in place of Virgin Australia's own aircraft on the popular Sydney-Canberra corridor. With much smaller planes, it can do this at a greater frequency than Virgin Australia can with its Boeing 737 jets.
'Link is an important partner for us and they're filling specific needs now,' Hrdlicka says. But when we get to the topic of Alliance Airlines, which operates on other regional codeshare routes, the Virgin boss gets more vocal. Especially as its competitor Qantas is vying to absorb Alliance Airlines into the Qantas Group.
'Alliance is also a very important partner for Virgin Australia, and we'll see what happens with the ACCC. You know, for the dominant airline in Australia to be able to acquire more capacity in this market is an interesting conflict for the ACCC, because it will definitely reduce competition.'
When asked whether Virgin Australia would lodge a formal objection with the Australian Competition and Consumer Commission (ACCC) in respect of the sale, Hrdlicka chooses her words carefully. 'We're working our way through the appropriate way to manage the situation.'
But one thing is for sure: there'll be interesting times ahead.
Chris Chamberlin travelled to Sydney as a guest of Virgin Australia. Feature image courtesy Virgin Australia.
---
Stay up to date with the latest news, reviews and guides by subscribing to Point Hacks' email newsletter.
Virgin Australia eyes broader Hawaiian Airlines partnership as it spreads its international wings
was last modified:
August 24th, 2023
by