Perth Airport is gearing up to welcome not one, but two Aspire Lounges in the coming months. Aspire is part of the 'Executive Lounges by Swissport' portfolio, and operates pay-to-enter lounges. We've been told that passengers with memberships including Priority Pass and DragonPass will likely be welcomed soon as well, with the deal in its final stages.
Apart from being the first independent lounge brand in Perth, this will also be Aspire Lounges' first foray into the Australian market. But we'll be seeing 'Aspire' expanding to the Eastern States too, with Swissport taking over the reigns of 'The House' lounges in Sydney and Melbourne, plus 'My Lounge' in Brisbane.
Perth T2 Regional lounge to open first
Perth's Regional T2 Aspire Lounge is slated to open on 2 August 2021 – pending any further border troubles, of course. This particular space was previously supposed to open in July 2021, but a short Perth lockdown scuppered those plans.
The Aspire Lounge takes over the space of the former Virgin Australia lounge in that terminal, and is a short hop to the left of security screening, next to the Alliance Airlines lounge. A handy airside connector also gives easy access to the neighbouring T1 domestic terminal.
(Don't worry, Virgin Australia still has its flagship domestic lounge open in the neighbouring T1 precinct).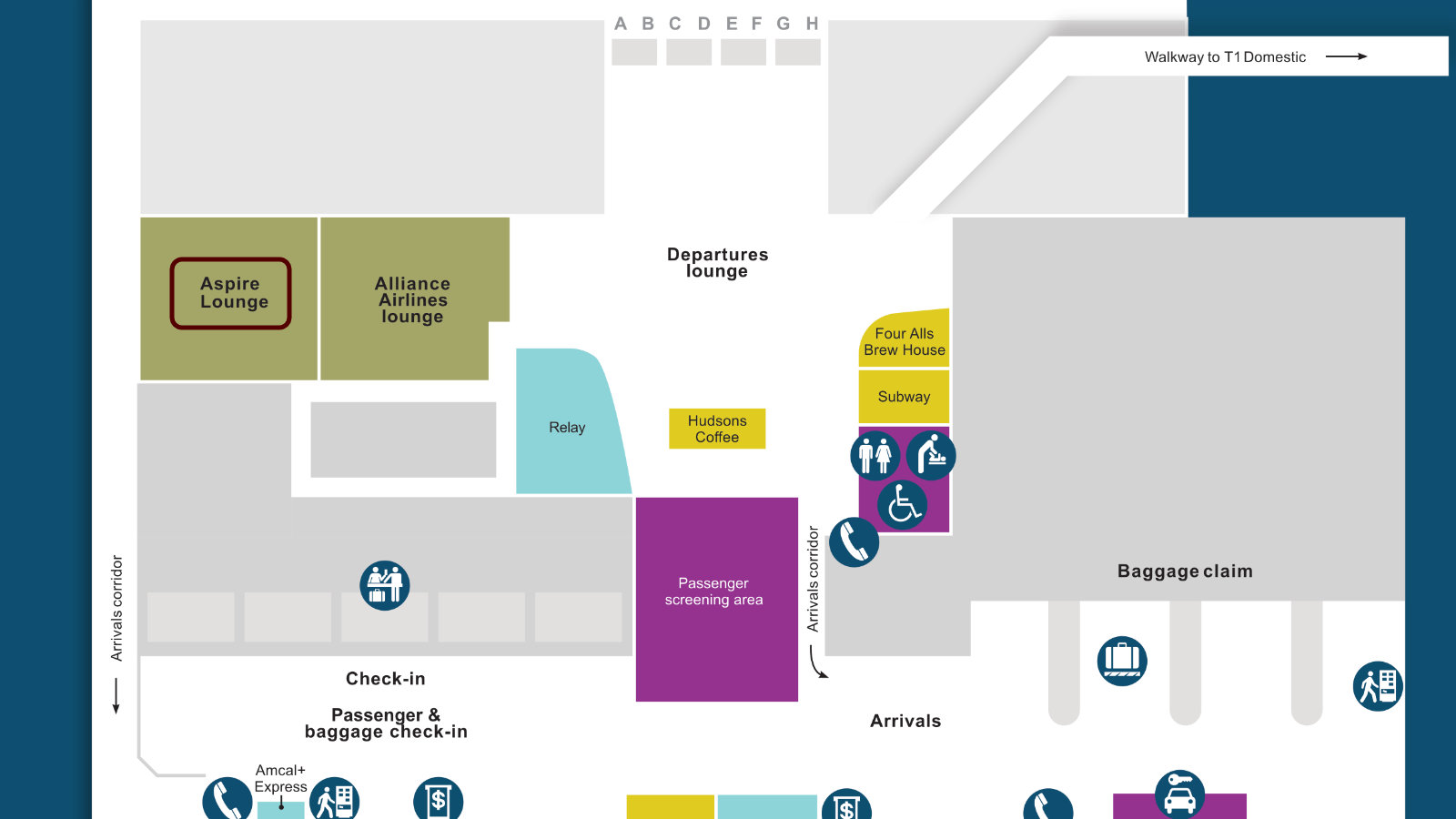 The lounge is officially open from 4am to 4pm, Monday to Friday. Perth's Terminal 2 primarily caters for FIFO and other regional flights, and the Aspire Lounge opening hours reflect that. A spokesperson for Aspire Lounges told Point Hacks that the lounge may become available during weekends as well later on, depending on demand.
Online bookings start from A$44 per person, but this is slashed to A$22 per person until 31 August 2021. The walk-in rate will be 'slightly higher'. As mentioned previously, Priority Pass and DragonPass members are expected to also be granted entry once the partnerships are finalised.
The Perth Aspire T2 lounge is best suited for passengers departing from the T1 Domestic or T2 terminals – that's primarily for Virgin Australia, Rex and Alliance Airlines domestic/regional flights.
Full range of food, beverages on offer
For a smaller regional space, the Aspire Lounge Perth T2 promises an impressive level of service with a focus on Western Australian produce. All customers are welcome to 'as much food and drink as you like'. With the bar opening at 11am for alcoholic drinks, quench your thirst with a selection of:
Little Creatures beer and cider
Six Seasons coffee
Cape Mentelle wines and Chandon Brut sparkling
Other beer, wine and spirits
Assorted soft drinks, juices and coffee (available all day)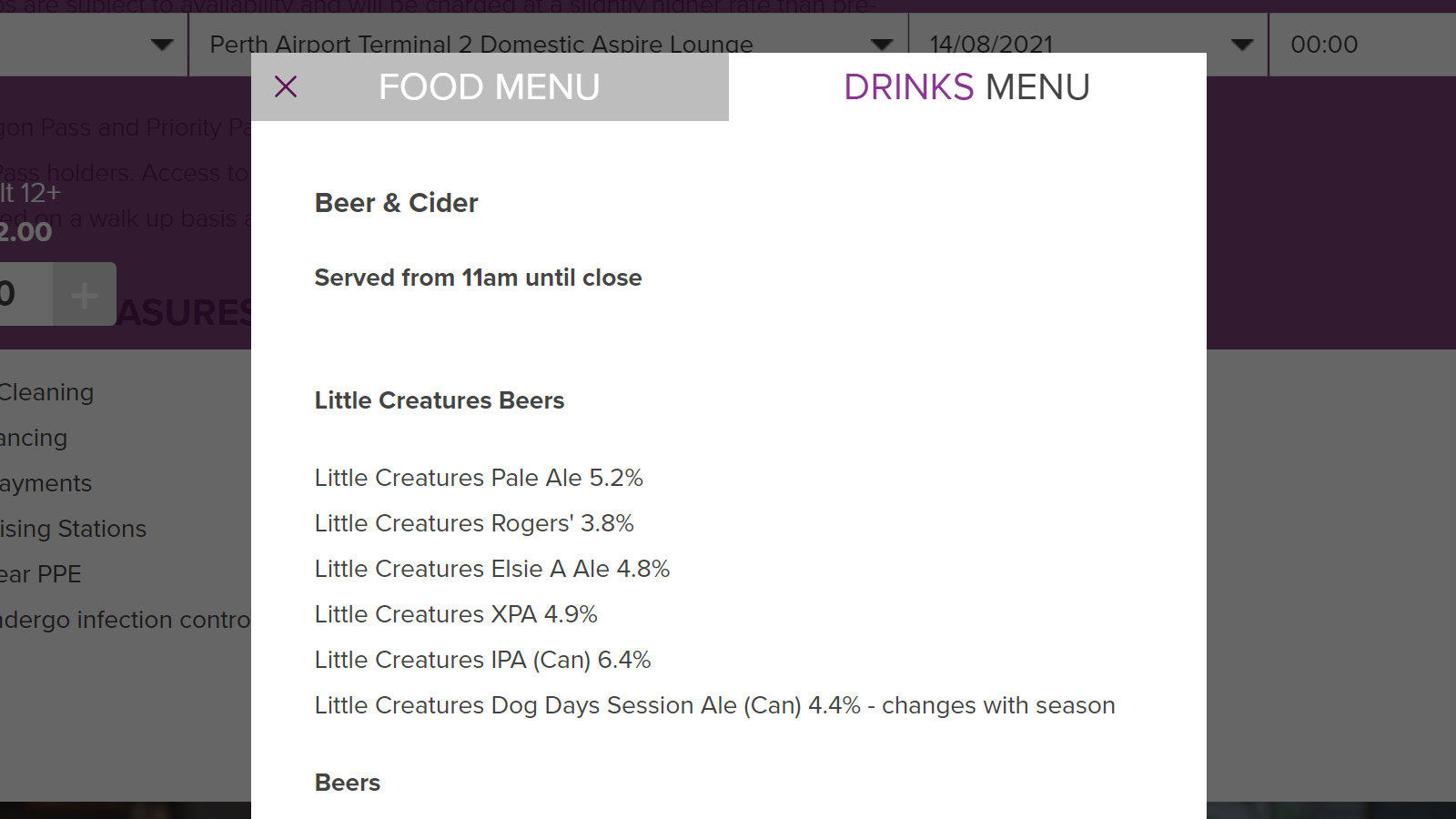 Lounge lizards will also be treated to a rotating menu of hot and cold food. Breakfast is currently pegged to be served until 12pm (a bit late, in our opinion), with lunch continuing until close. Tantalise your taste buds with bites such as:
Breakfast: Cereals, continental choices, pastries, breakfast wraps and rolls, pots of grilled mushroom and poached eggs with smoked salmon and smashed avo, plus the usual hot breakfast buffet spread.
Lunch: Assorted sandwiches, wraps, pizzas or piadinas, pies, plus a separate hot dish that could include house-made lasagne, Chef's Special curry or roast of the day with seasonal vegetables.
Business facilities, PressReader
Aspire Lounge Perth T2 will also provide fast WiFi and charging facilities to get some work done or to load up on Netflix movies before the flight. All customers will also be granted access to PressReader, offering up to 7,000 publications on a single platform. You can download and read any publication, even offline for the flight.
Perth T1 International lounge now in construction
The second Aspire Lounge in Perth is expected to open sometime from 2022 – this was pushed from 2020 and then 'early 2021' due to the ongoing effects of COVID-19. This space will be set in the T1 International terminal and offer access for anyone lucky enough to jet overseas from Perth.
(In the foreseeable future, quarantine-free options could include trans-Tasman bubble flights to New Zealand as well as Virgin Australia services to Christmas Island and the Cocos Keeling Islands. We're also hopeful for a Singapore Travel Bubble in due course).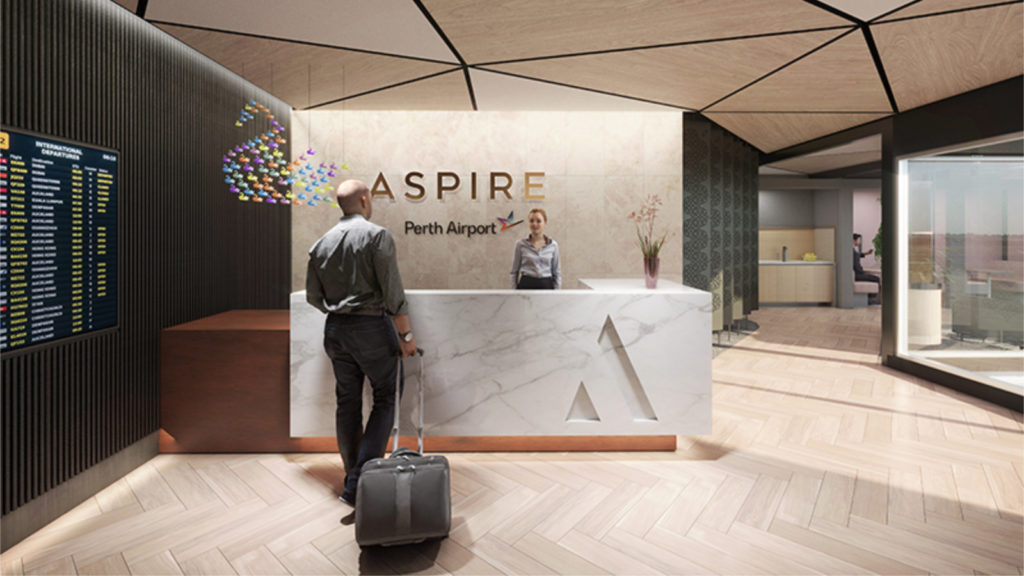 Summing up
From initial appearances, it seems the Aspire Lounge Perth T2 will tick most of the boxes for passengers. In particular, the food and beverage options look very promising for such a small space. Speaking of space, the lounge doesn't have room for bathrooms or showers, unfortunately. However, there are airport-provided facilities directly opposite.
If the Aspire Lounge Perth T2 is anything to go by, we can only expect great things for the rest of Swissport's upcoming Australian facilities. Aspire will soon be opening within the international terminals at Perth, Sydney, Melbourne and Brisbane. Point Hacks will be on deck to bring you a full review of these lounges.
Also read: Are pay-per-use lounges worth it? →
Perth's first Aspire Lounge set to open in August
was last modified:
July 21st, 2021
by