2021 is a year of firsts for Aspire Lounges, operated by Swissport. Perth T2 is the home of the brand's first foray into Australia, and it's also Aspire's first domestic lounge worldwide. Point Hacks swung by during a 'soft opening' period, ahead of the lounge's official opening on Monday 2 August 2021, to bring you this first look.
Perth Airport's Terminal 2 Aspire Lounge may be small – but what it lacks in space, it makes up for in spades with excellent service and a substantial food and beverage selection.
Where is the Aspire Lounge Perth T2?
You will find the new Aspire Lounge in Perth Airport's Terminal 2, which is home to regional and charter flights with Virgin Australia, Alliance Airlines and Regional Express.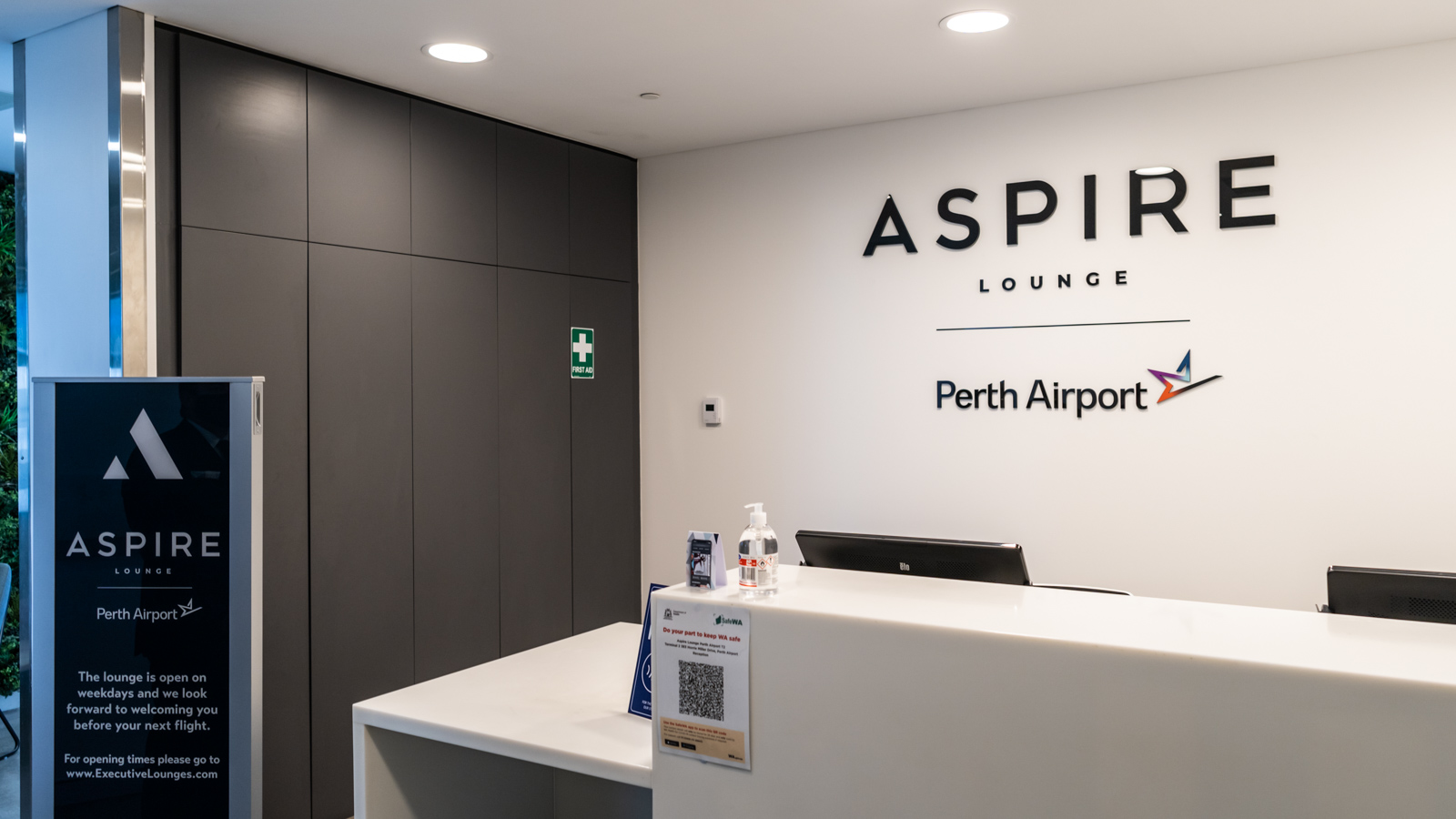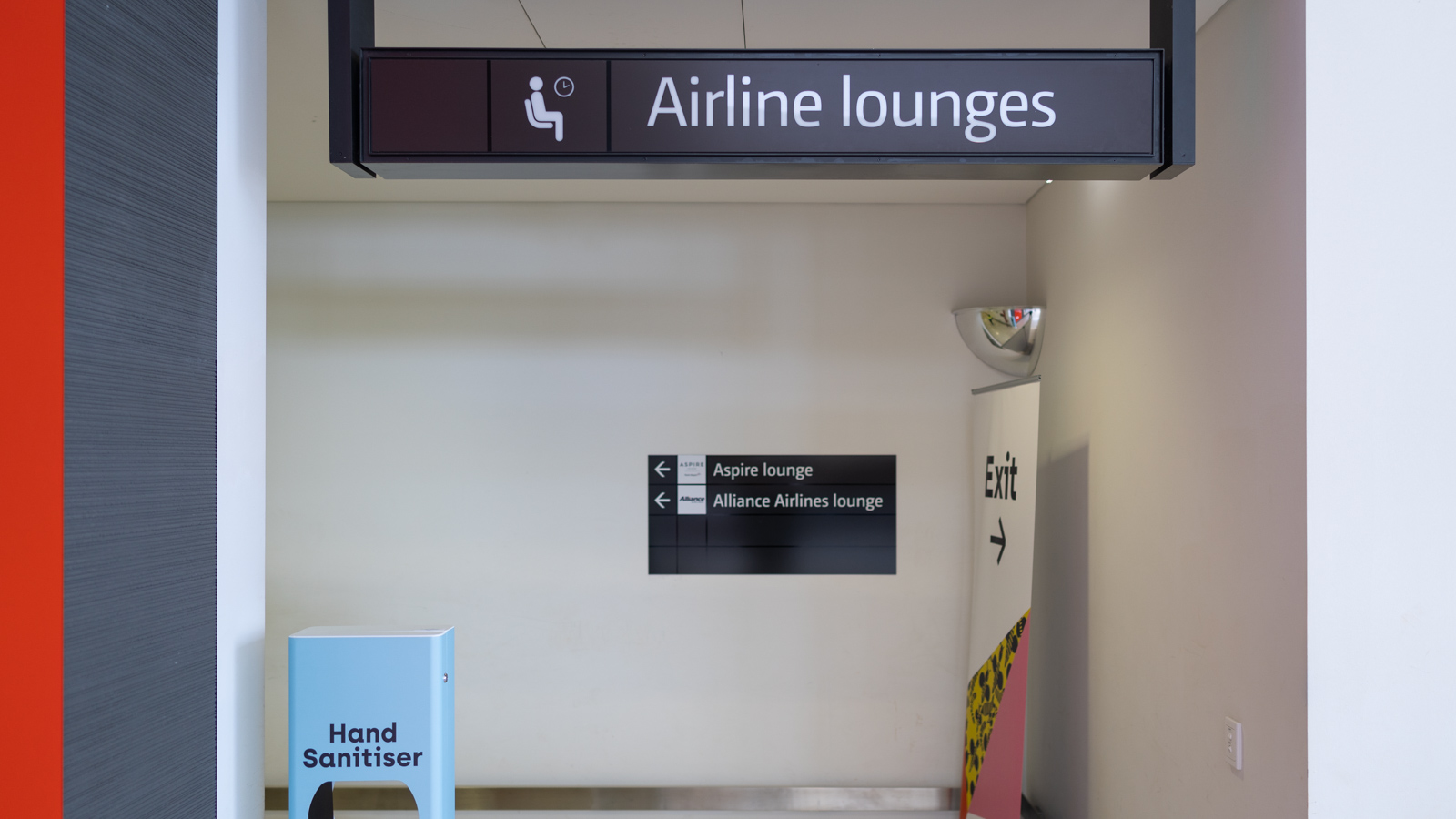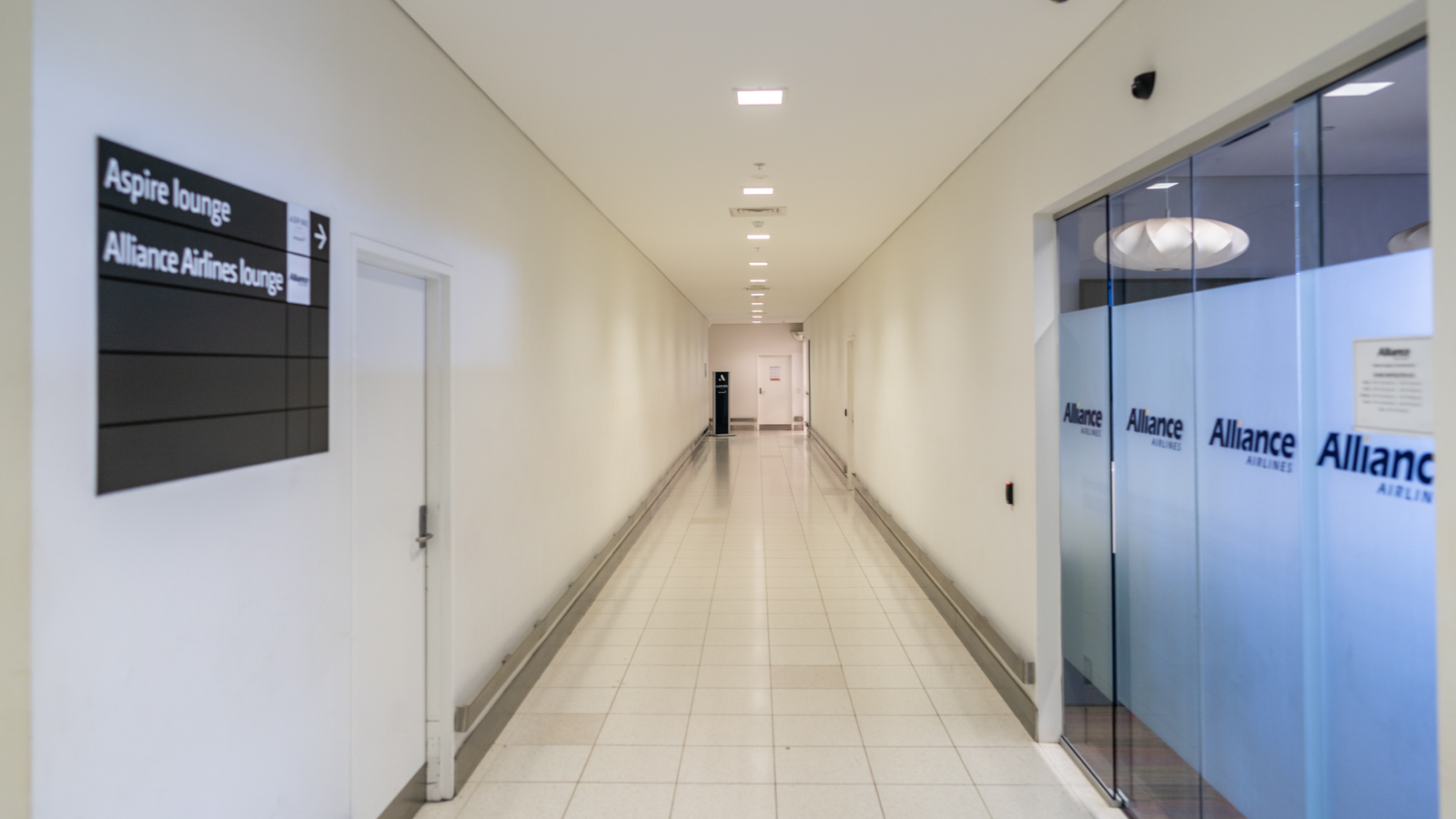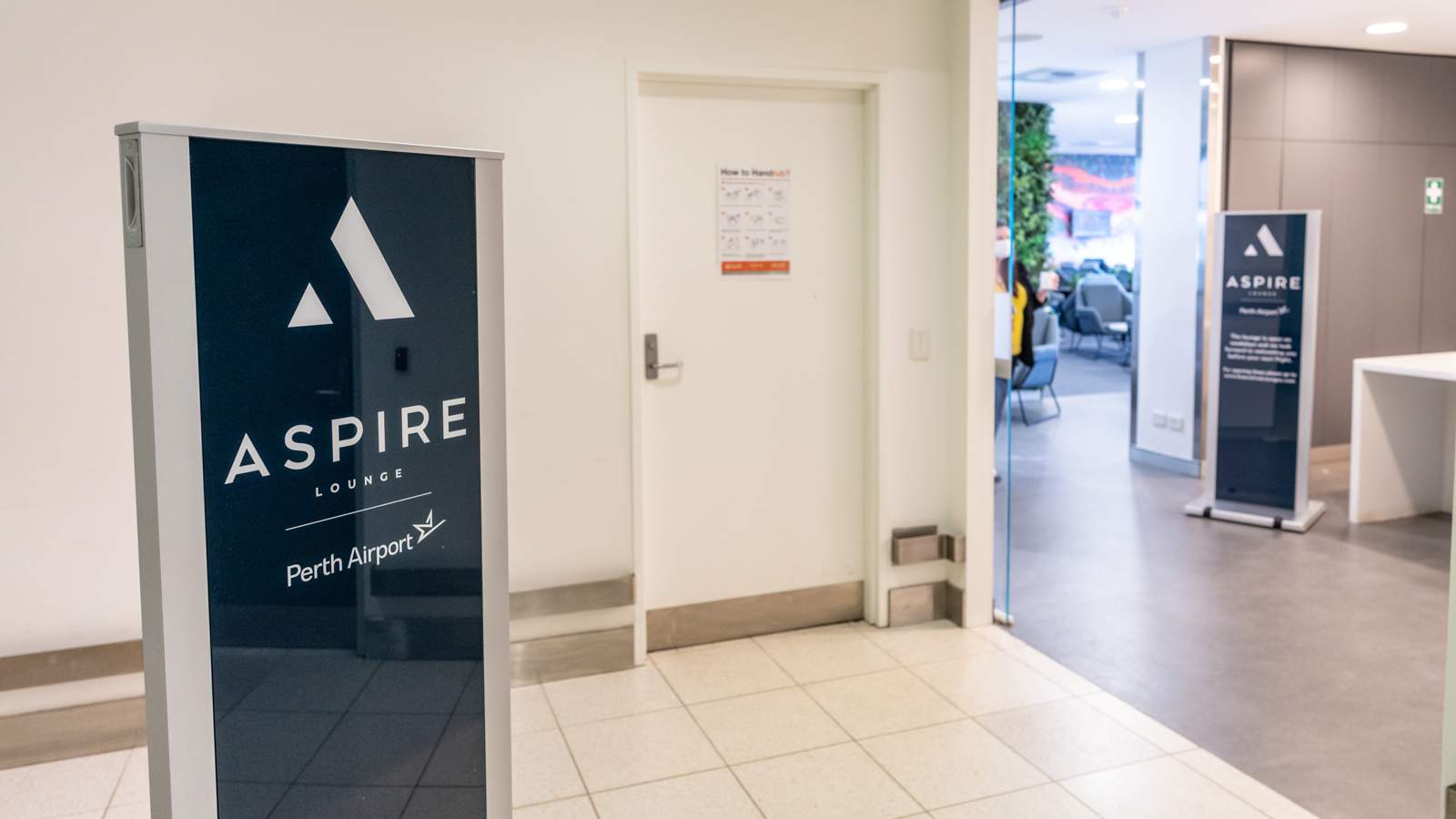 The Aspire Lounge takes over the space of the former Virgin Australia lounge in that terminal. It's a short hop to the left of security screening, next to the Alliance Airlines lounge. A handy airside connector also gives easy access to the neighbouring T1 domestic terminal, which hosts Virgin's broader range of intra- and interstate flights.
(Don't worry, Virgin Australia still has its flagship domestic lounge open in the neighbouring T1 Domestic precinct. And yes, you can easily visit the Aspire Lounge even if your flight departs from T1 Domestic).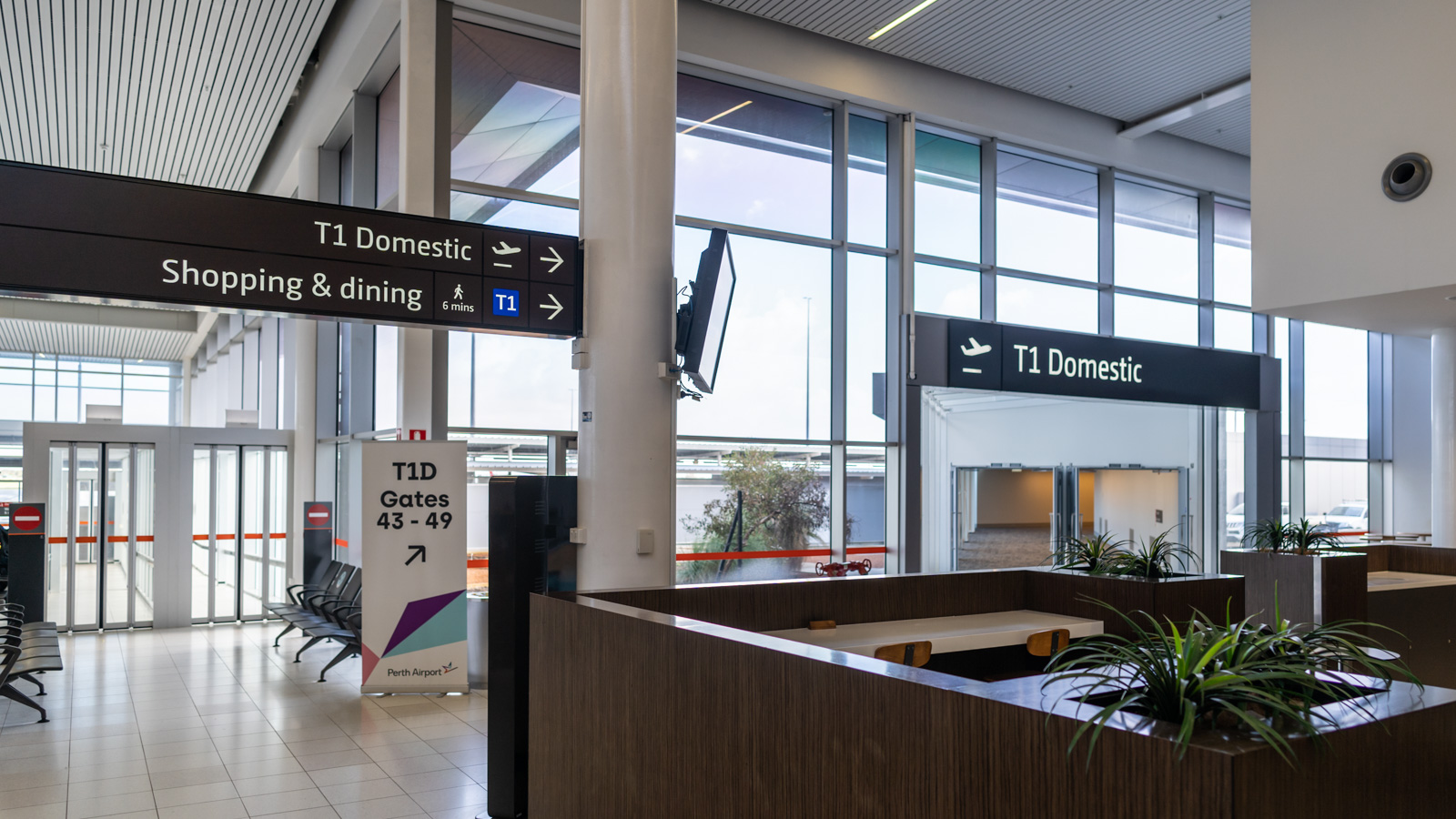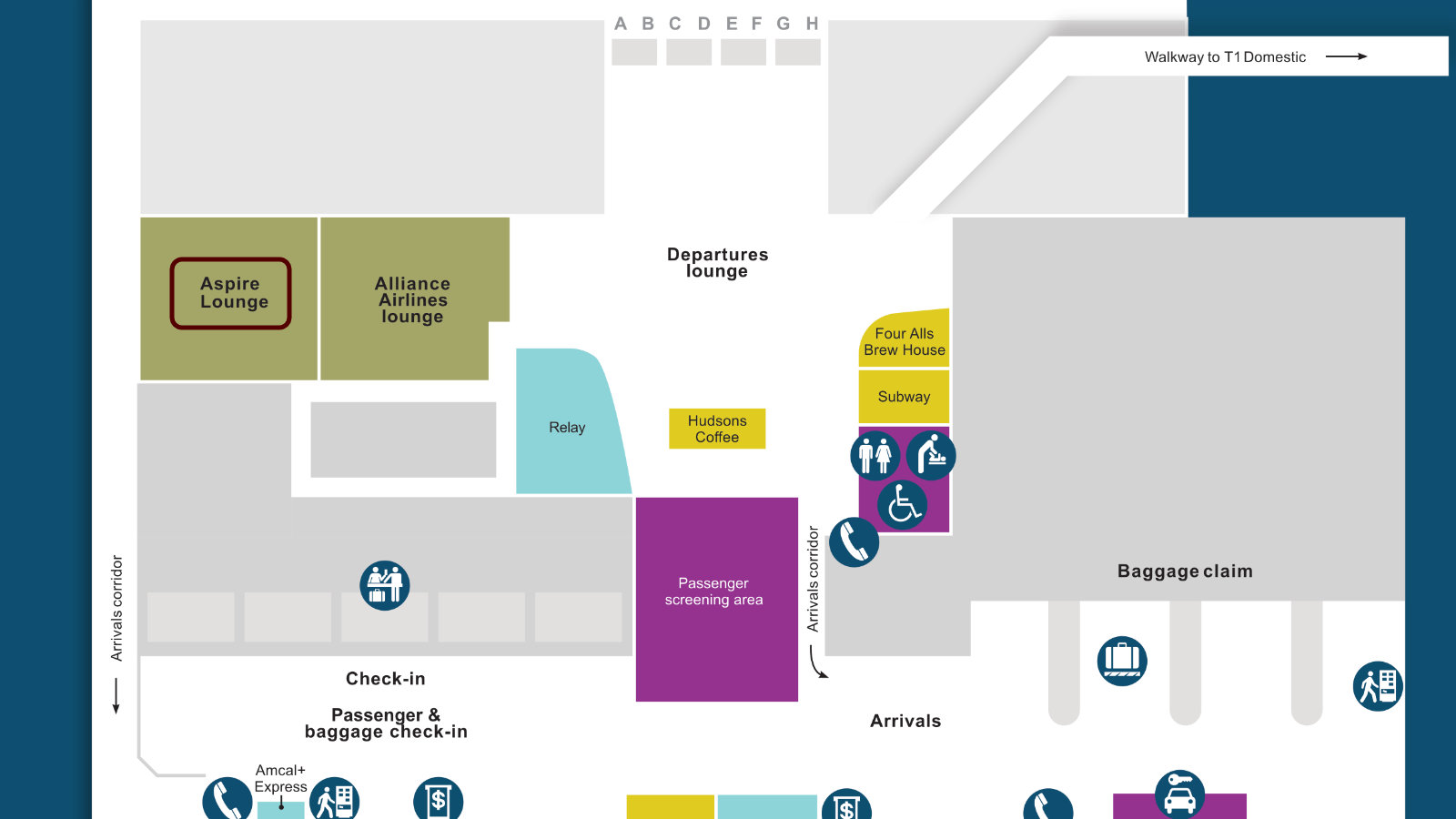 The lounge is officially open from 4am to 4pm, Monday to Friday. Perth's Terminal 2 primarily caters for FIFO and other regional flights, and the Aspire Lounge opening hours reflect that. A spokesperson for Aspire Lounges told Point Hacks that the lounge may become available during weekends as well later on, depending on demand.
Online bookings start from A$44 per person, but this is slashed to A$22 per person until 31 August 2021. The walk-in rate will be slightly higher, around $49. Priority Pass and DragonPass members are expected to also be granted entry once the respective partnerships are finalised.
Down the track, Aspire Lounges may resume selling its annual memberships, which includes unlimited access to selected lounges for the member and one guest – Perth T2 is earmarked to be included.
Lounge layout and seating
A green feature wall – reminiscent of American Express lounges – beckons as you cross the threshold from the drab hallway to the lounge reception. The Perth Aspire lounge is essentially one large room, but it's cleverly divided into different zones through furniture and more greenery.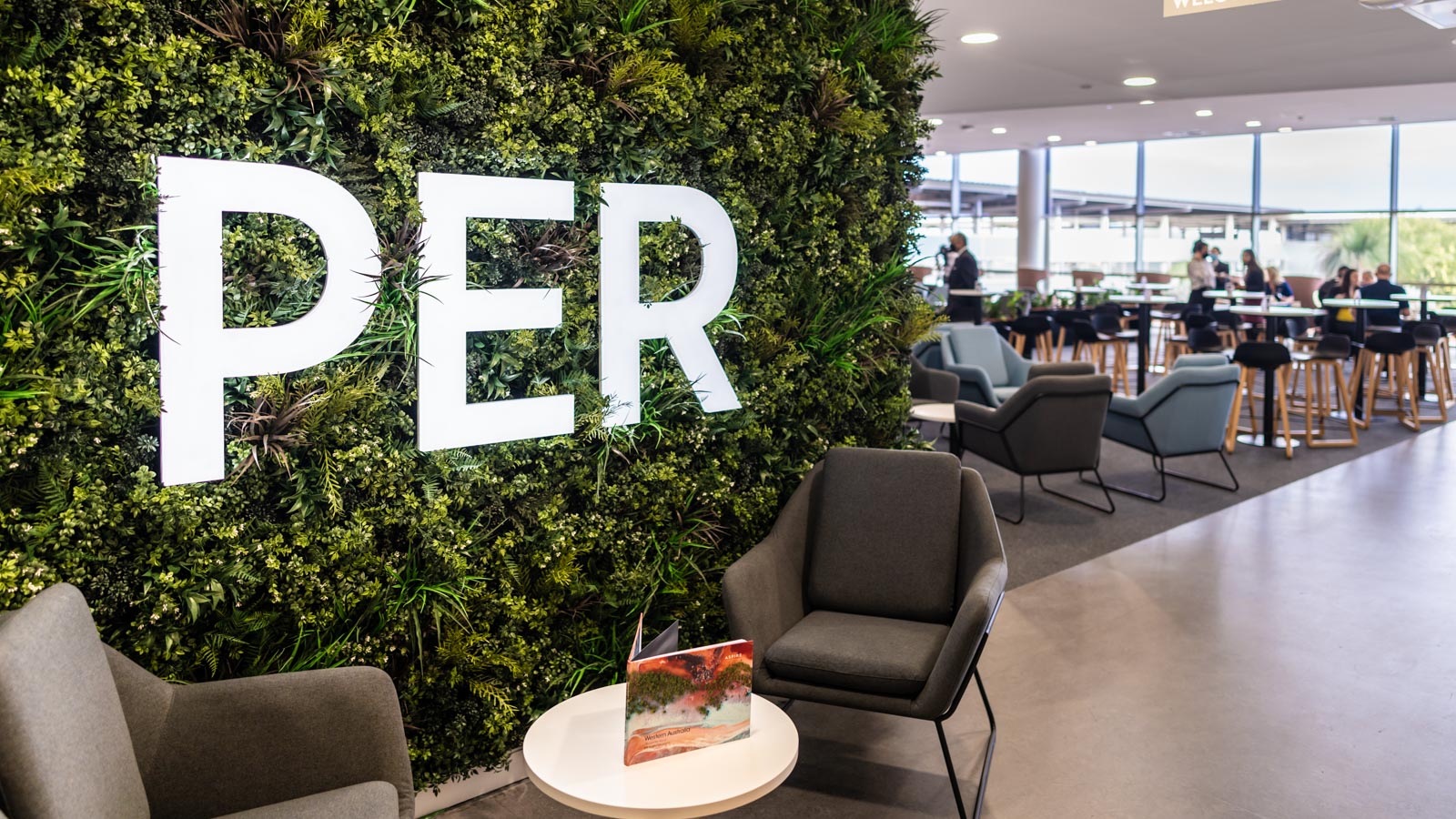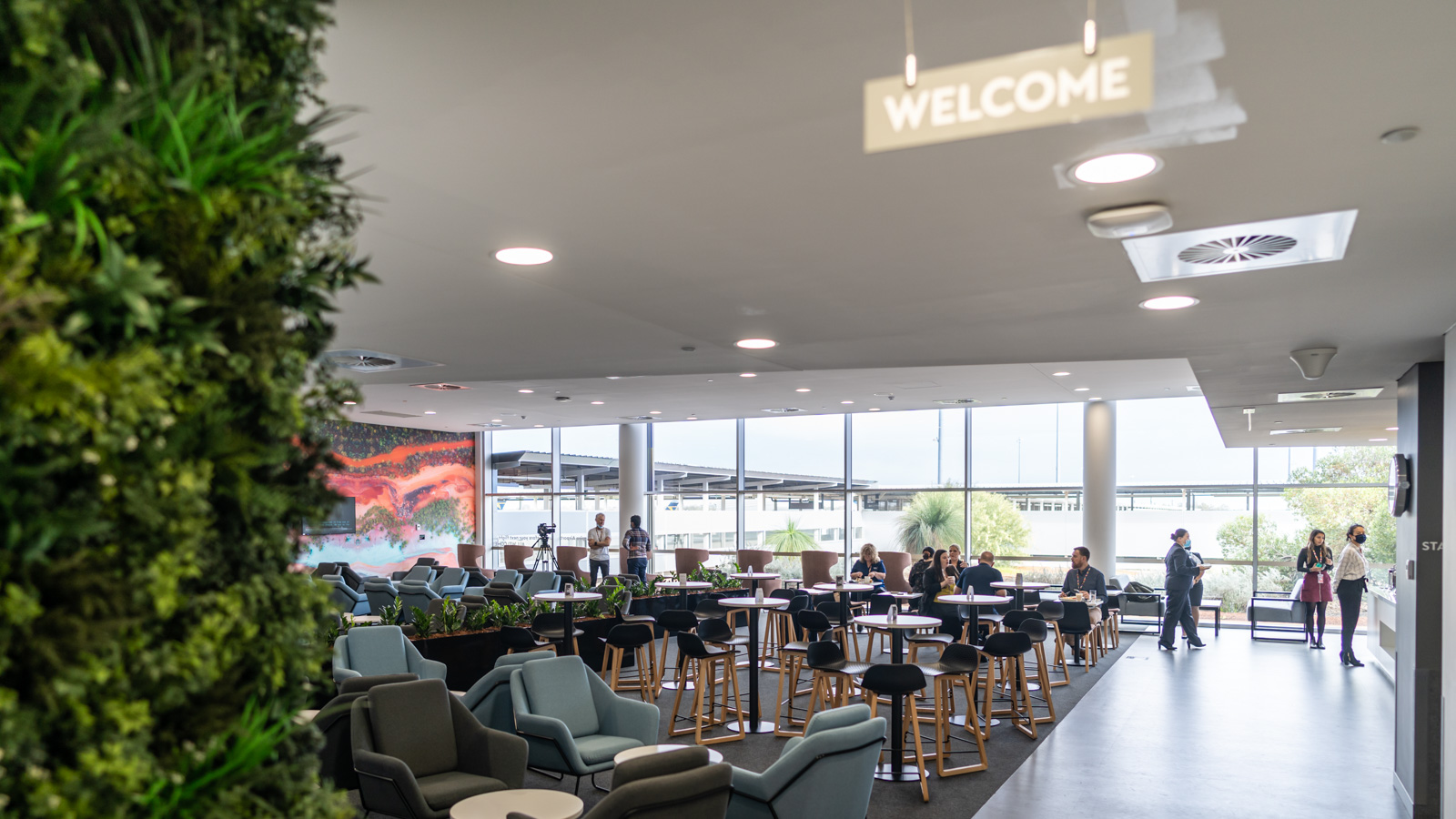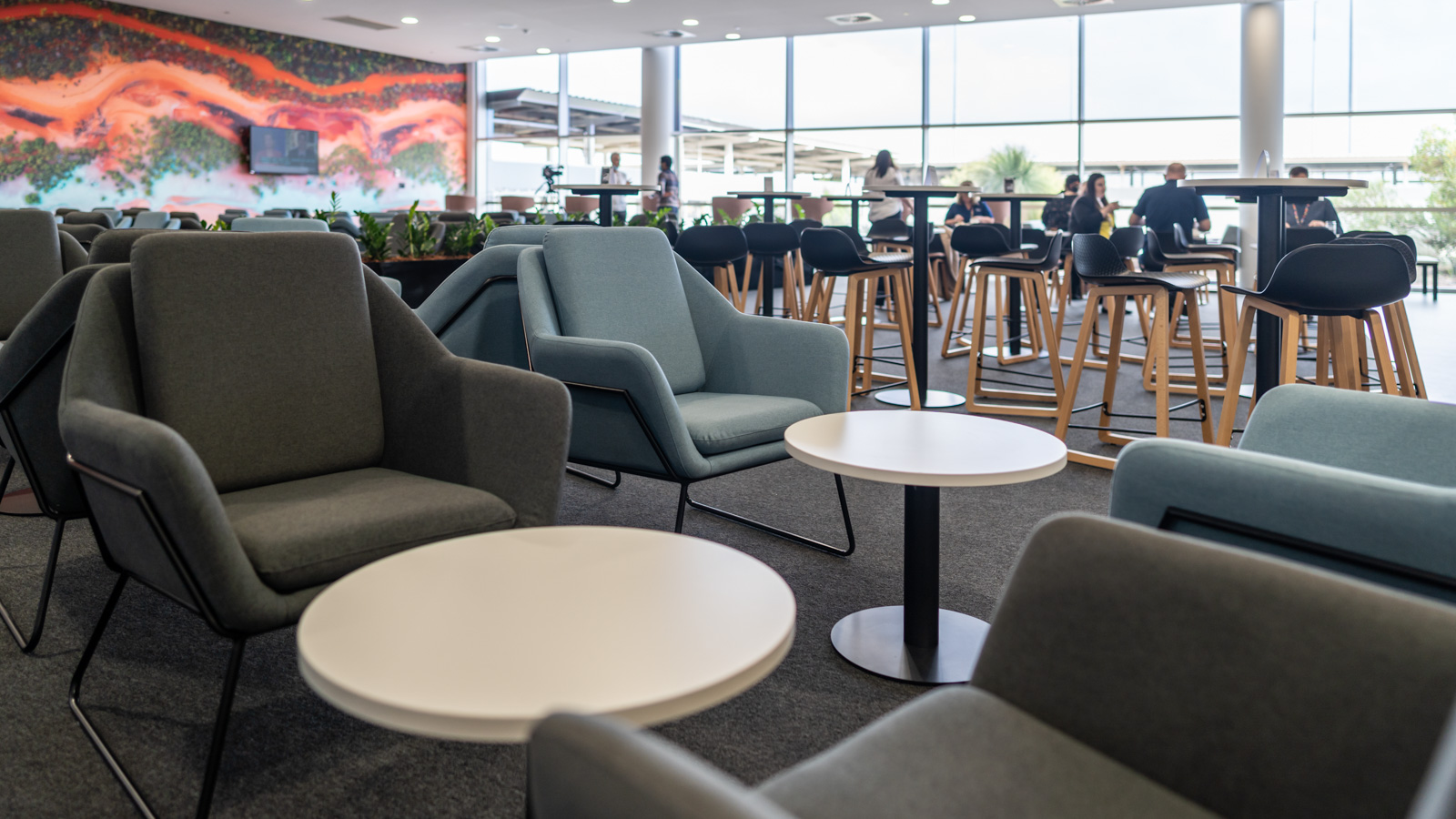 Given this is likely to be a lounge enjoyed by many FIFO workers, the main wall is decorated in the rich, earthy tones of Western Australia's far north Pilbara region. It's a very fitting and relaxing vibe – especially if you're jetting off for a break.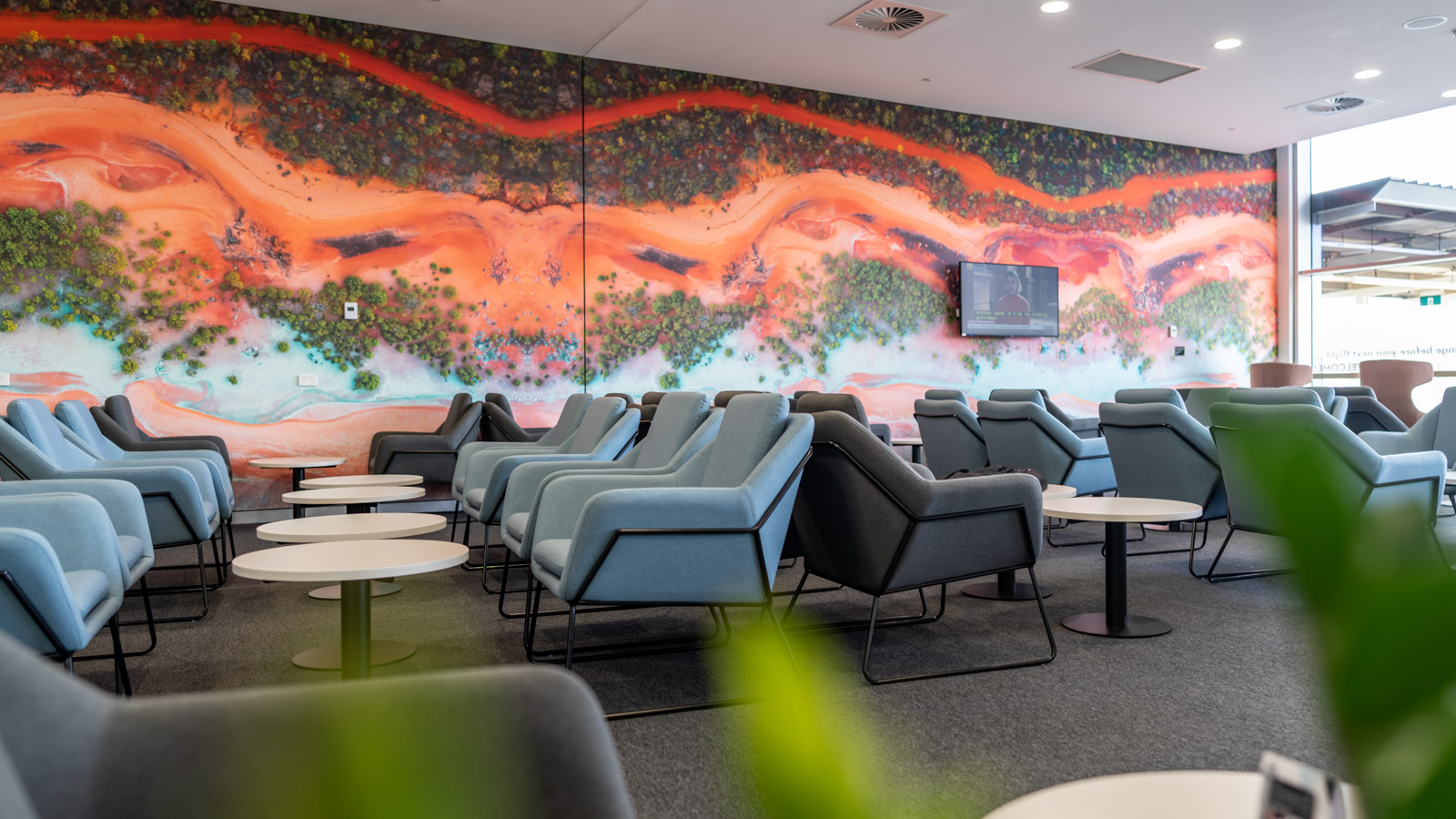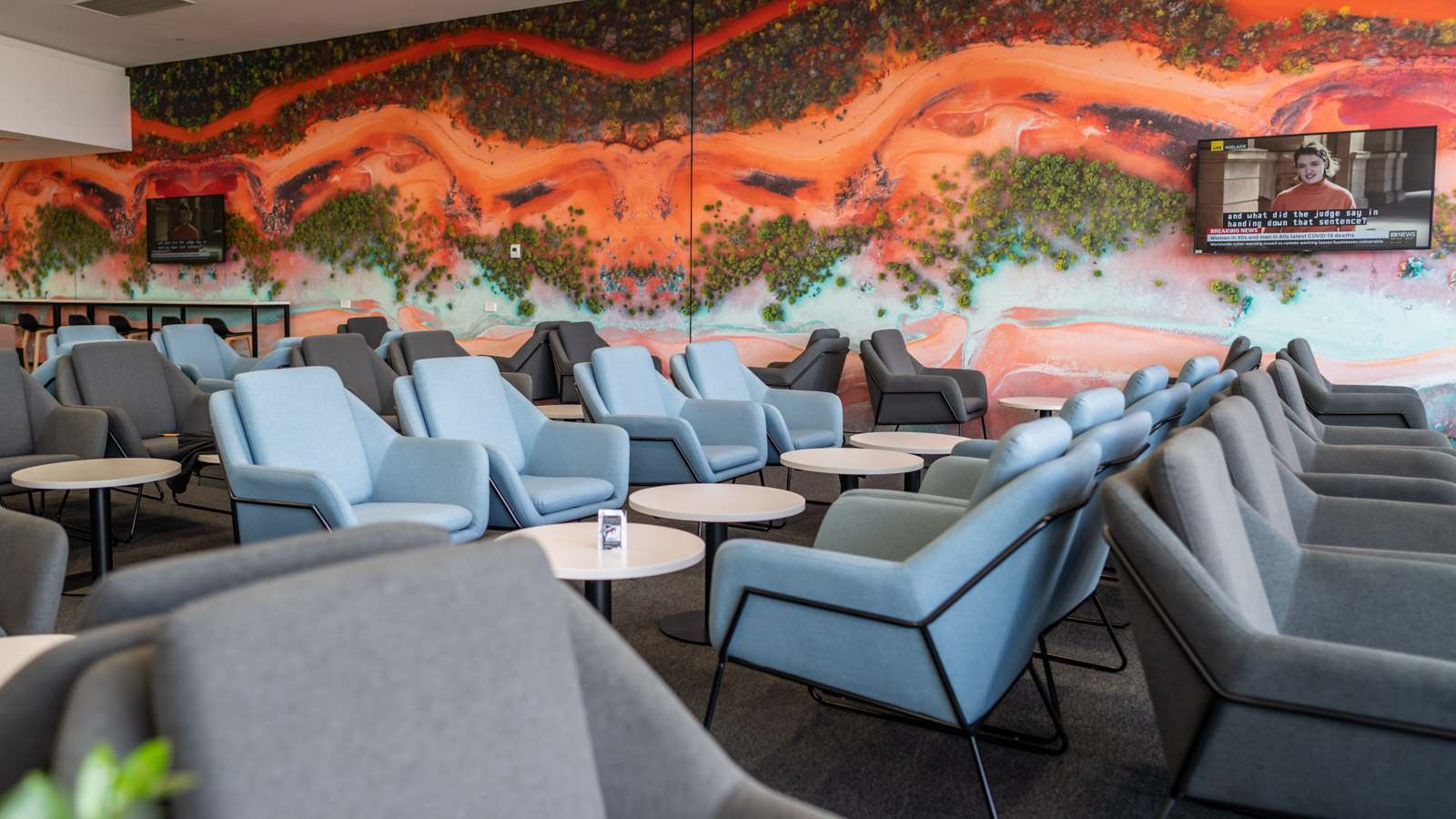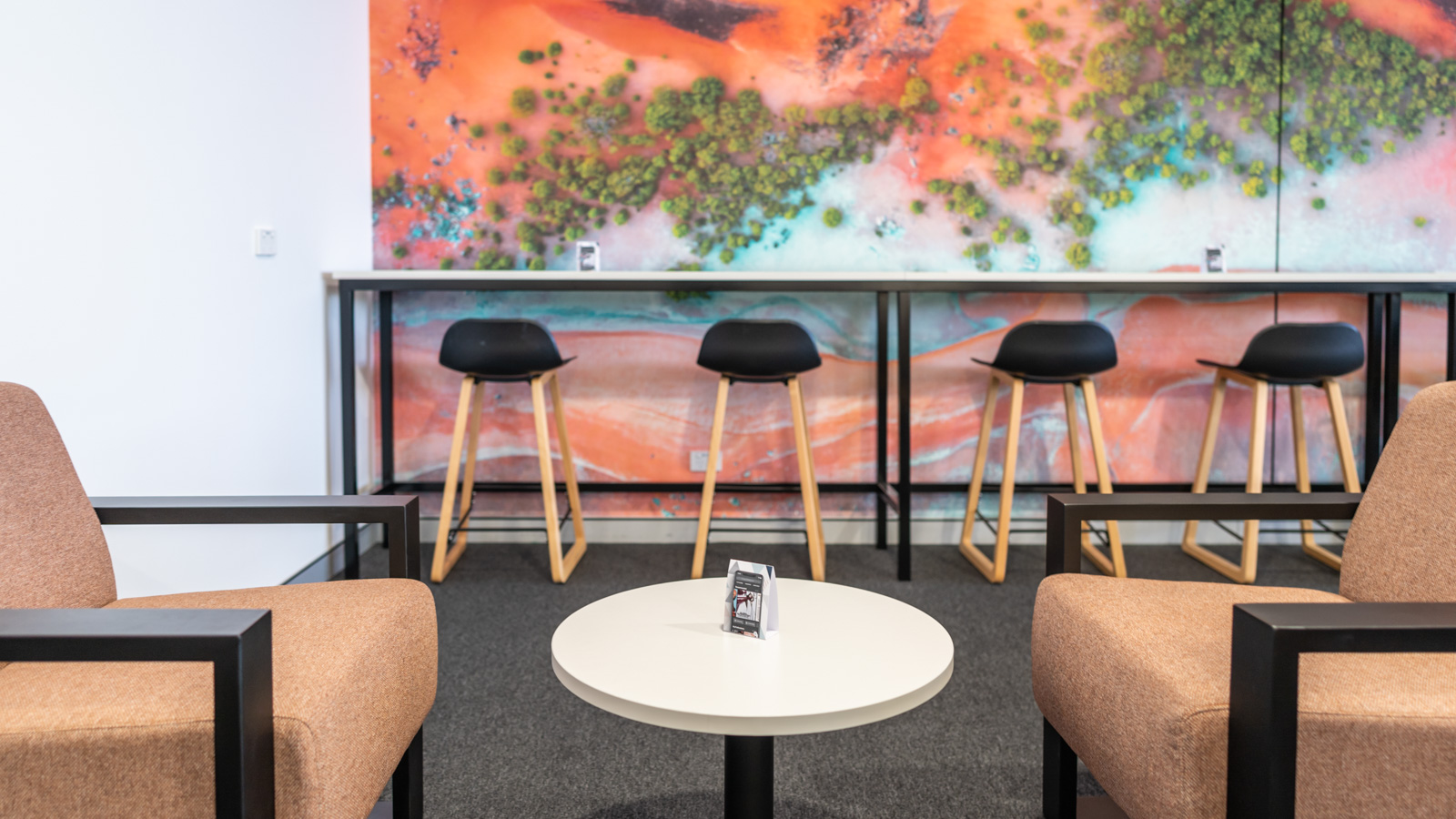 There's enough variety in the colours and types of furniture to create different sections. Perhaps, the central area is best suited for relaxing. The far wall and nook is good for getting work done, with plenty of power outlets nearby. Meanwhile, the windows look out to the airport forecourt and could be the place to perch while snacking.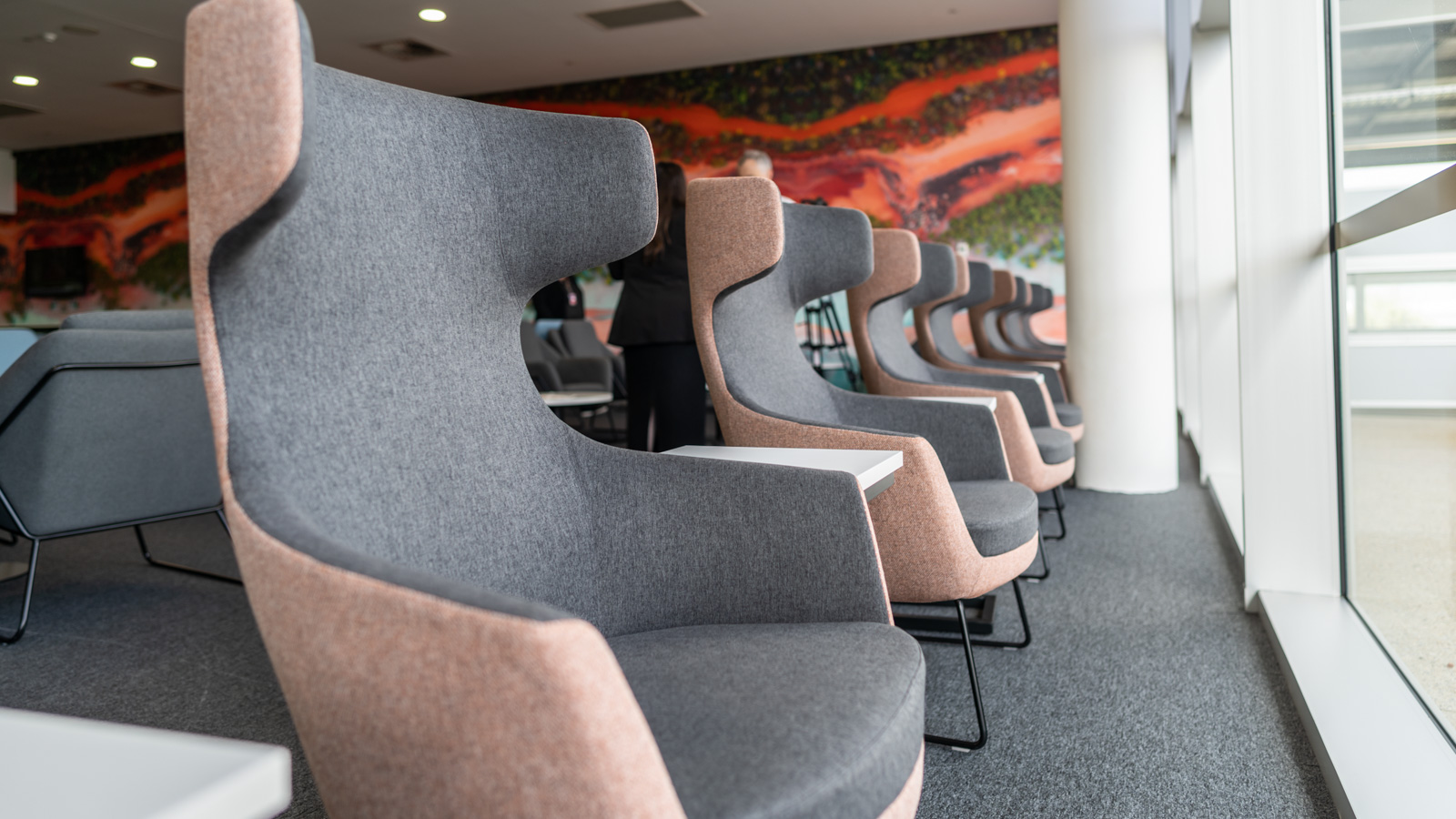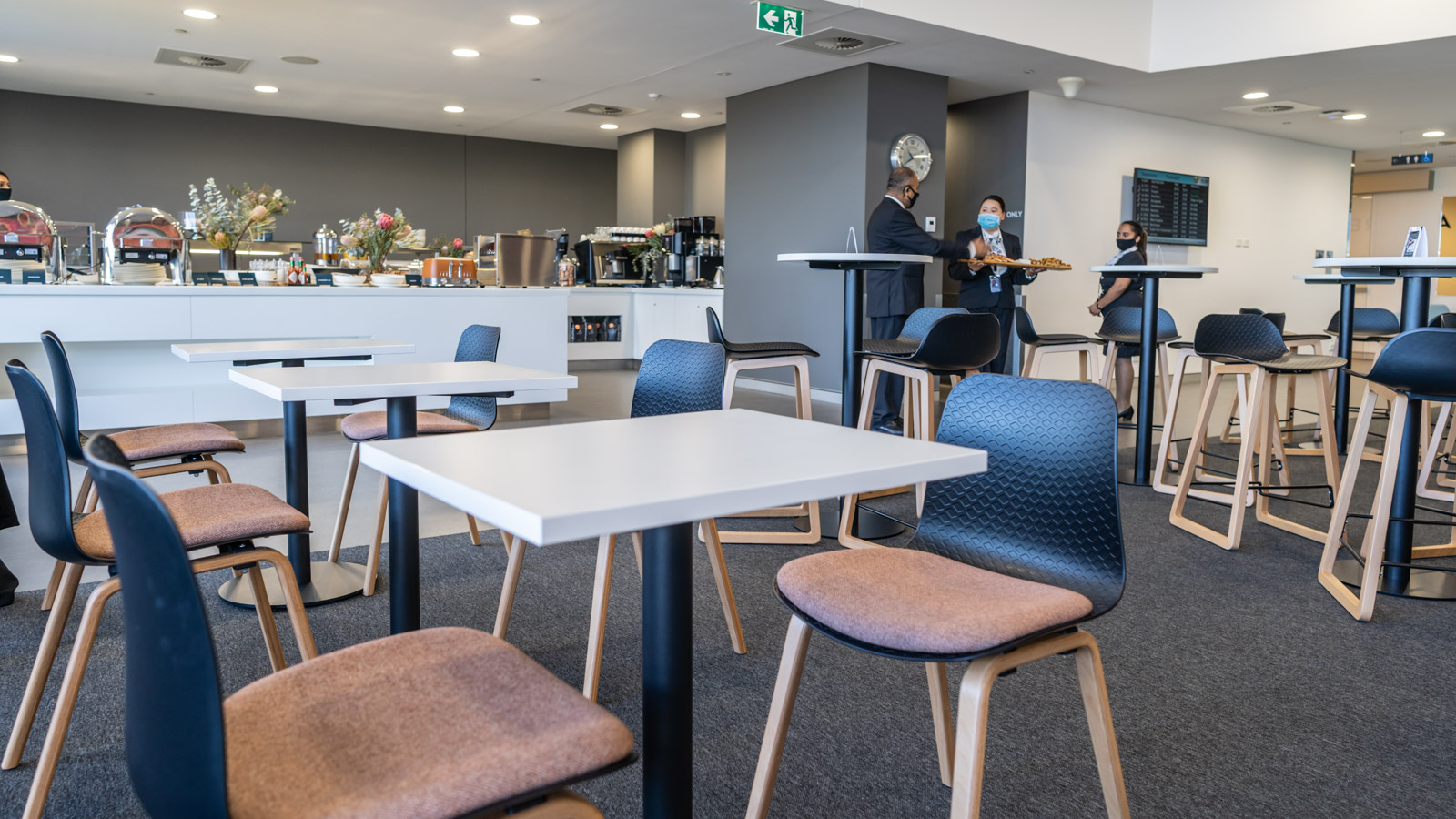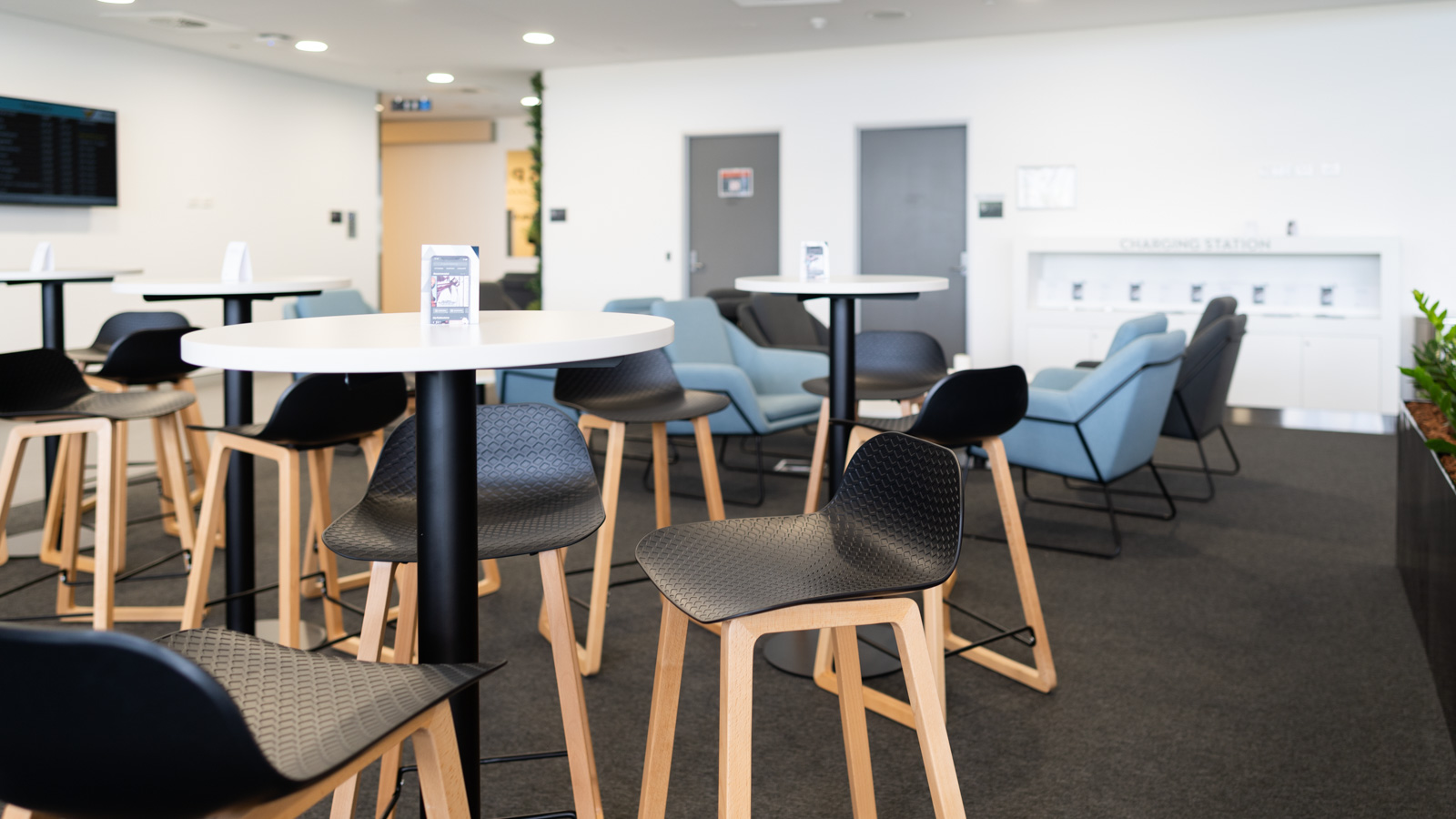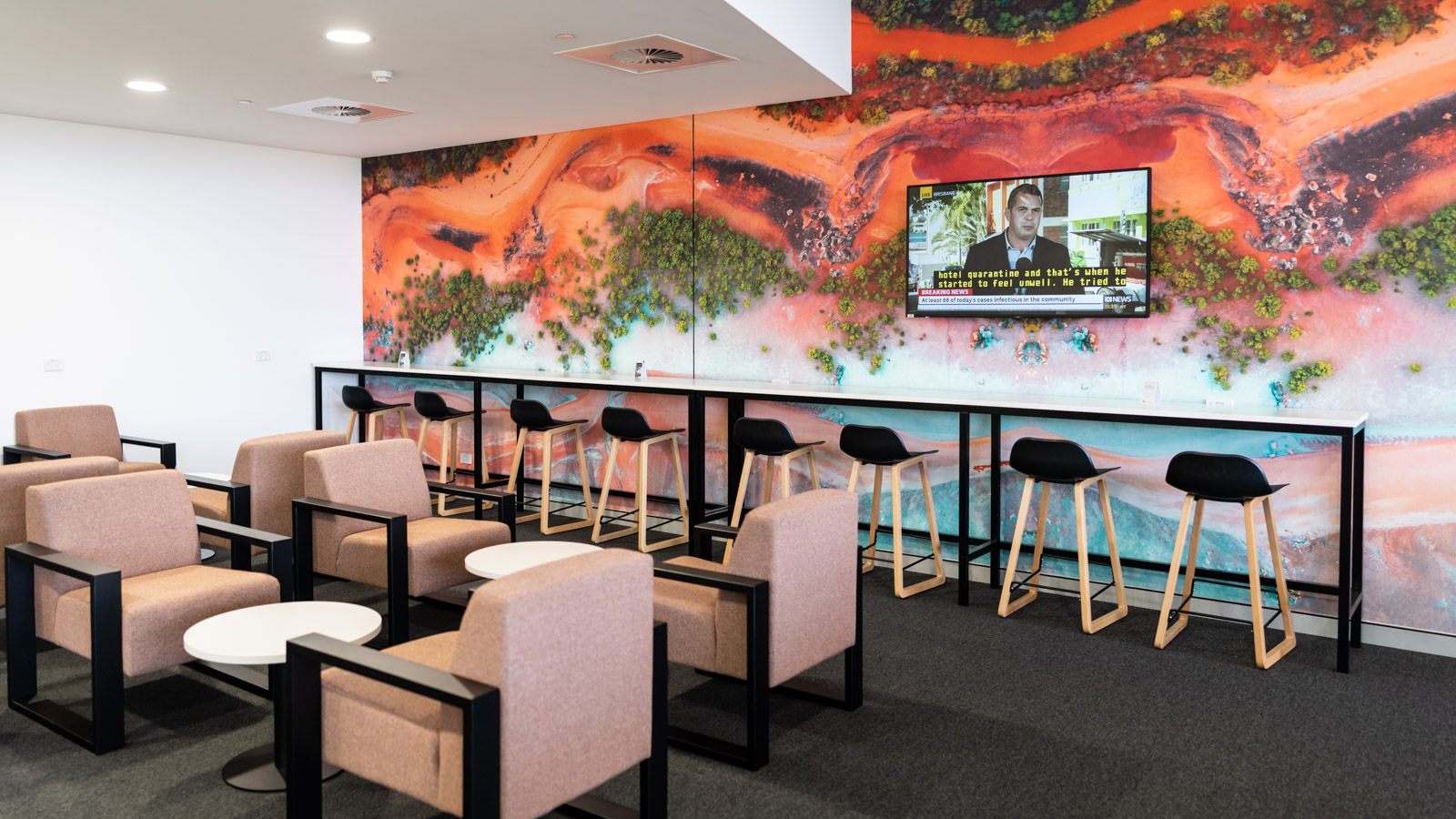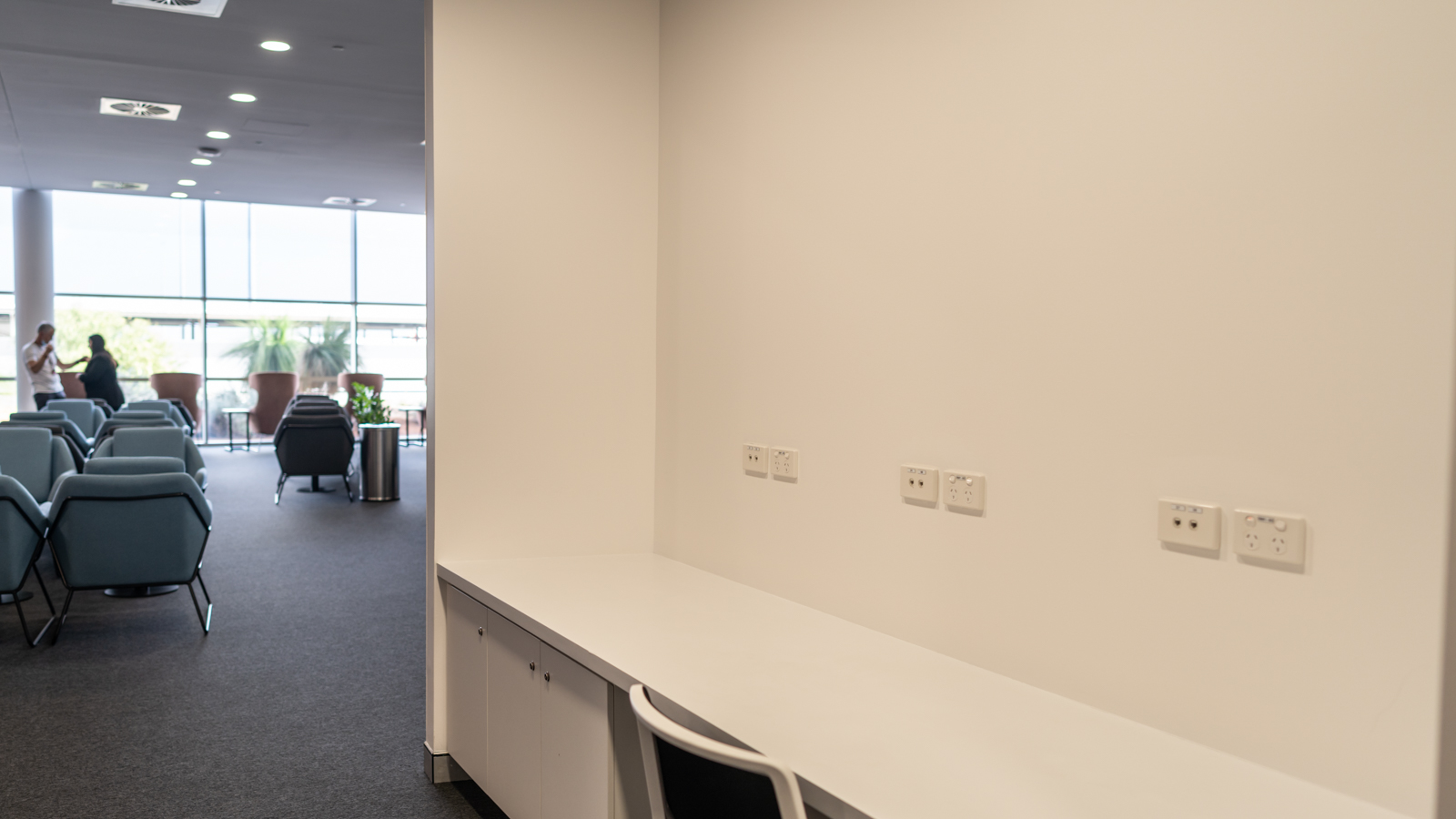 Ad – Scroll down to continue reading.Minimum spend, terms & conditions apply.
Food and beverages
Speaking of snacking, the Aspire Lounge Perth T2 promises an impressive level of service with a focus on Western Australian produce. All customers are welcome to 'as much food and drink as you like'. Our visit coincided with breakfast, but samples of the lunch menu were on display as well.
We're told by the food and beverage manager that these offerings are exactly what paying passengers can expect, with a rotating selection on offer depending on the time and day. Here's the menu for your perusal:
Lounge food
During breakfast service, a staff member will plate up a range of hot food including eggs, bacon, sausages, tomatoes and more. Plenty of condiments are available on the side. The barista-brewed coffee is excellent, and the hot dishes are all tasty and fresh – I'd happily rate it as near-café quality.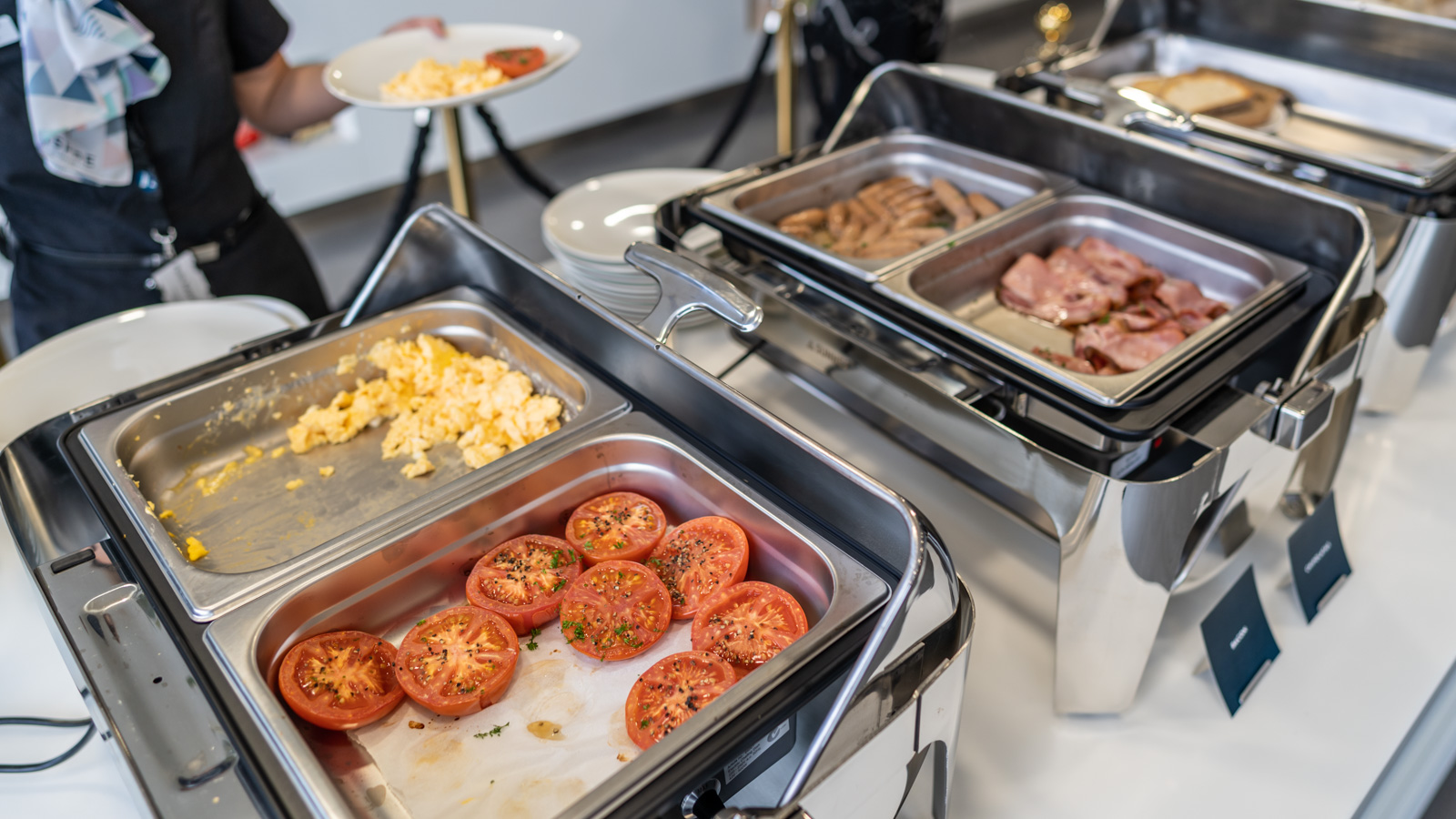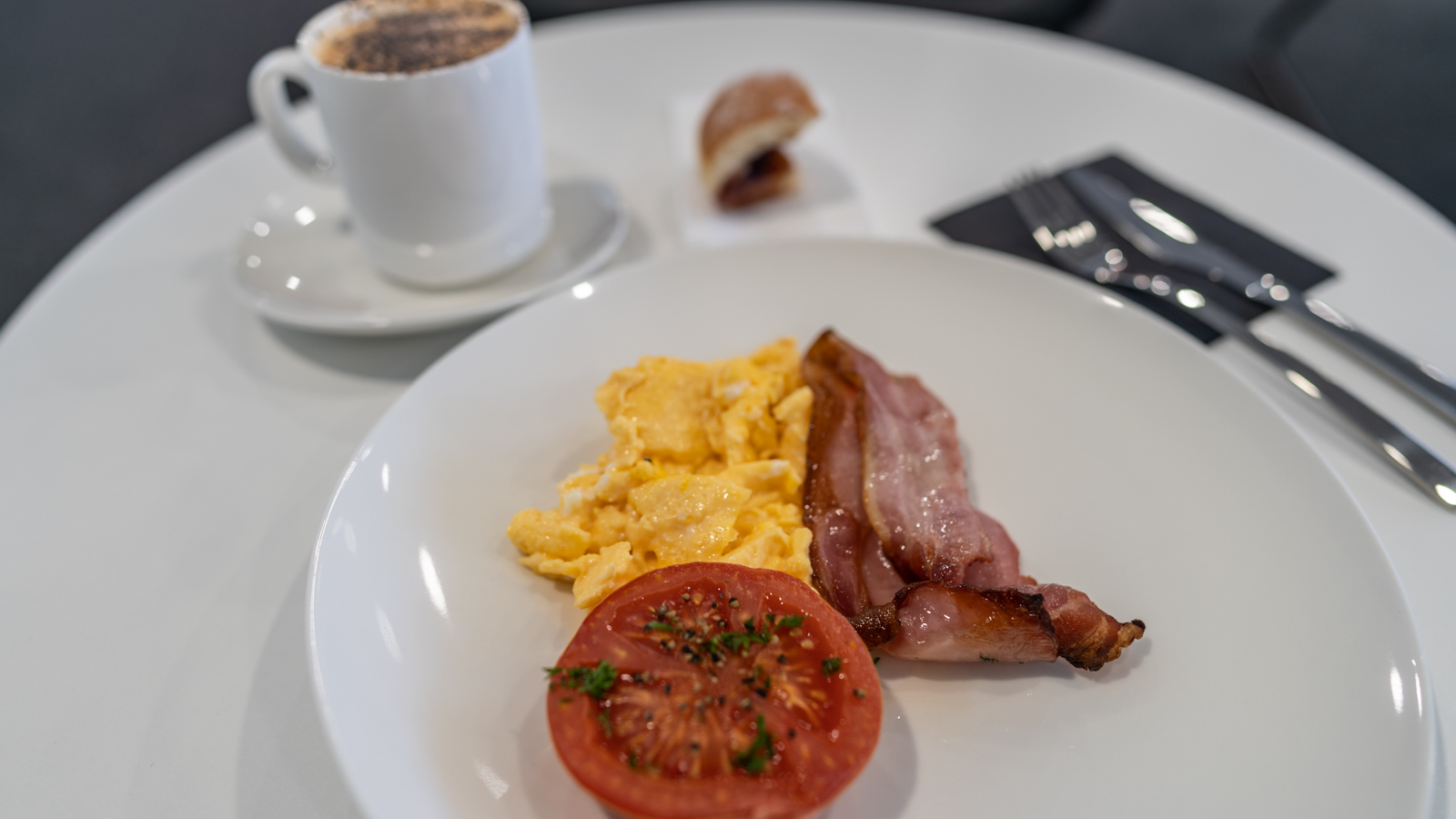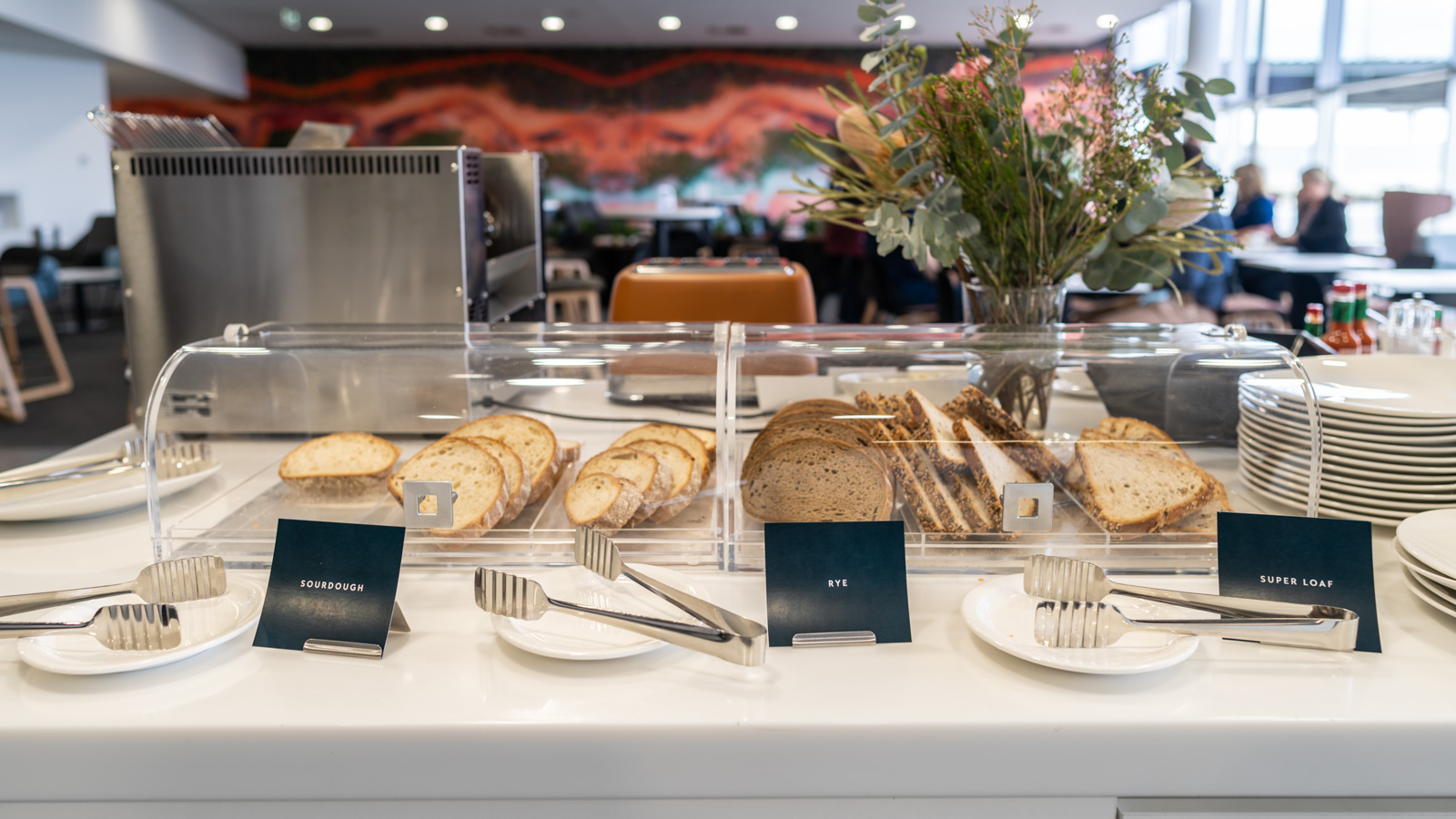 Roaming staff will carry trays of tasty morsels, including pastries, finger sandwiches, pizza slices and more. Similar to pre-COVID times, you're able to take your own piece with a napkin.
Hot lunches are served from 11:30am to 2pm, and include the likes of house-made lasagne, chef's special curries and roasts with seasonal veggies and gravy.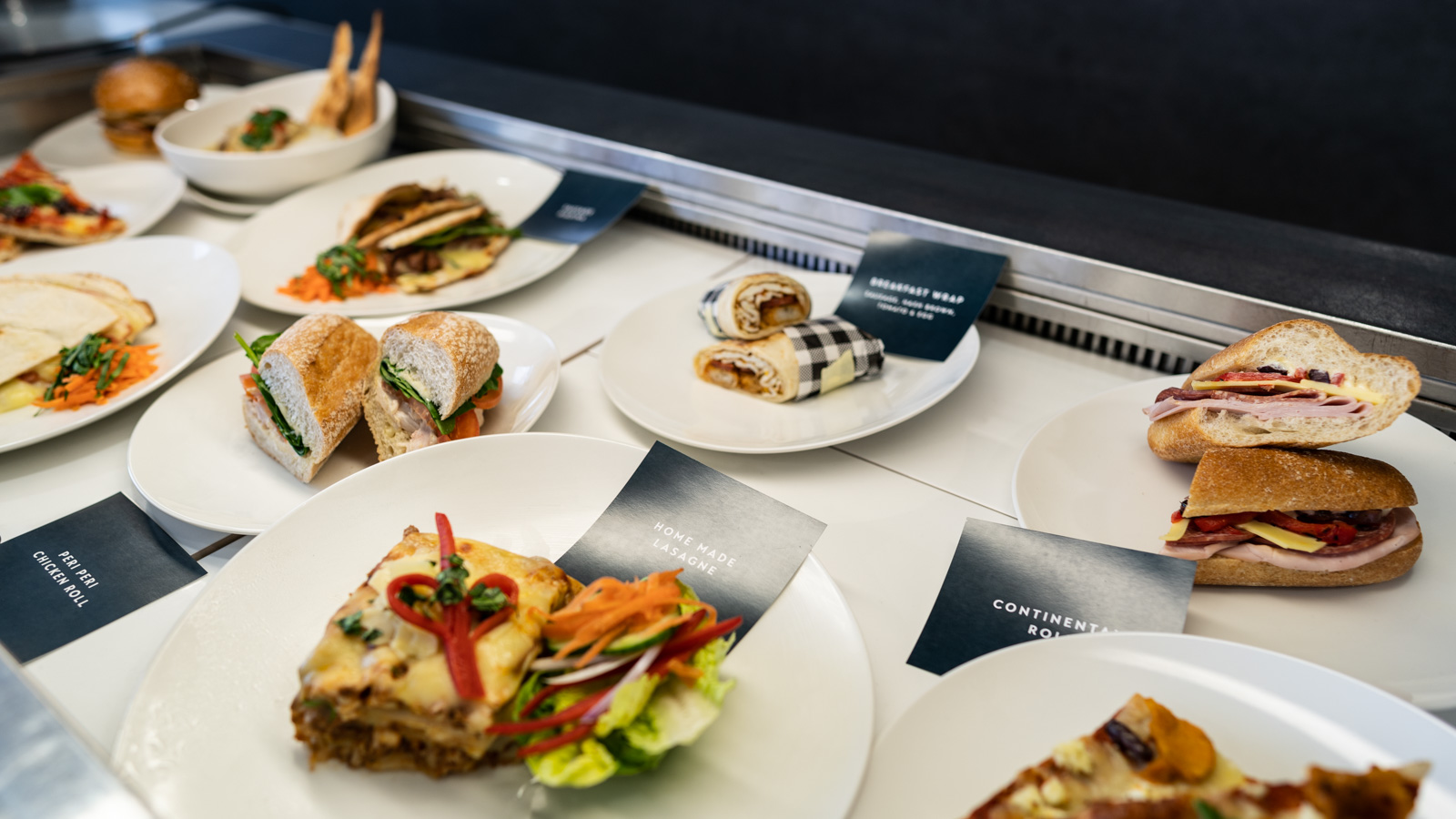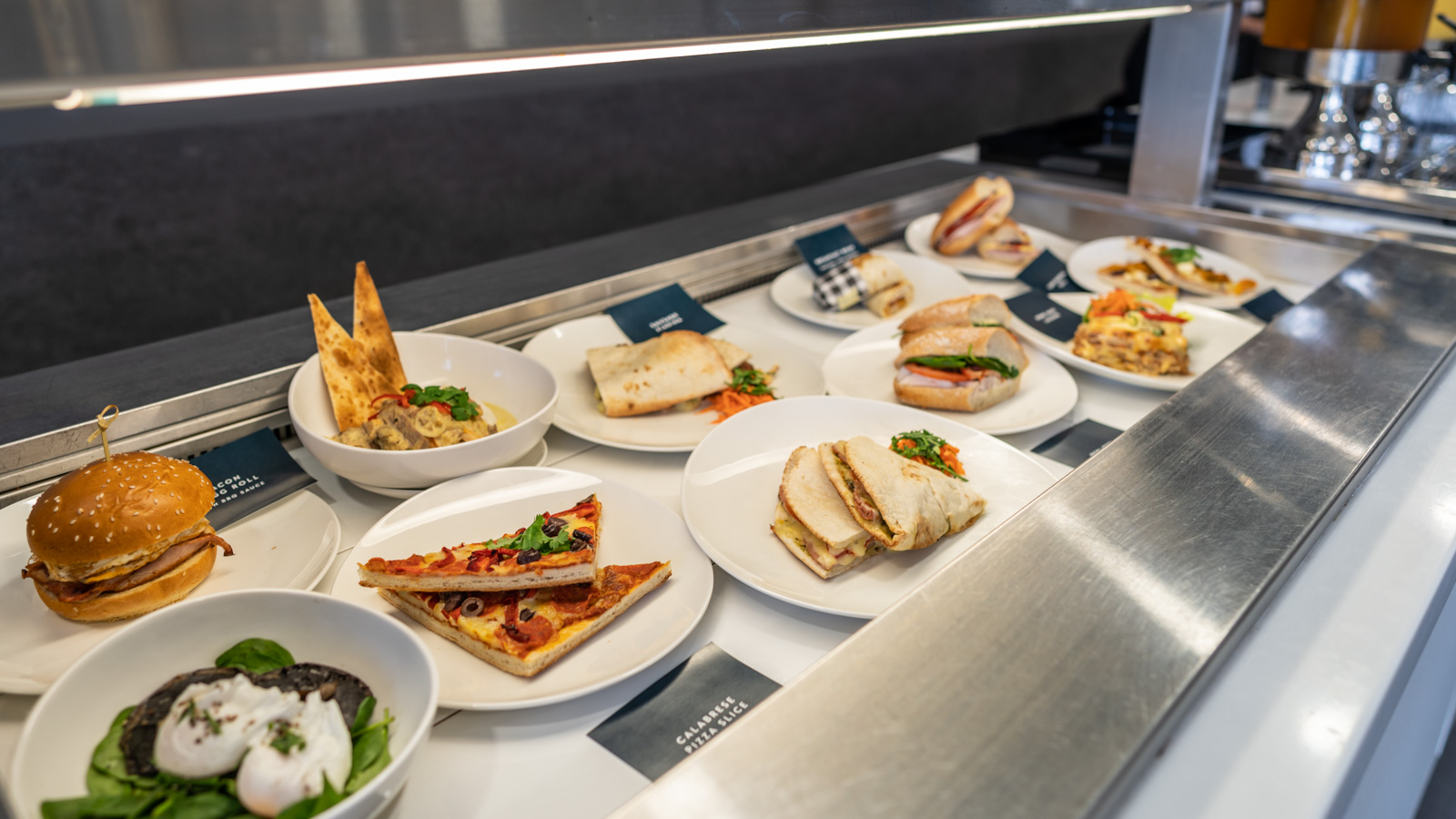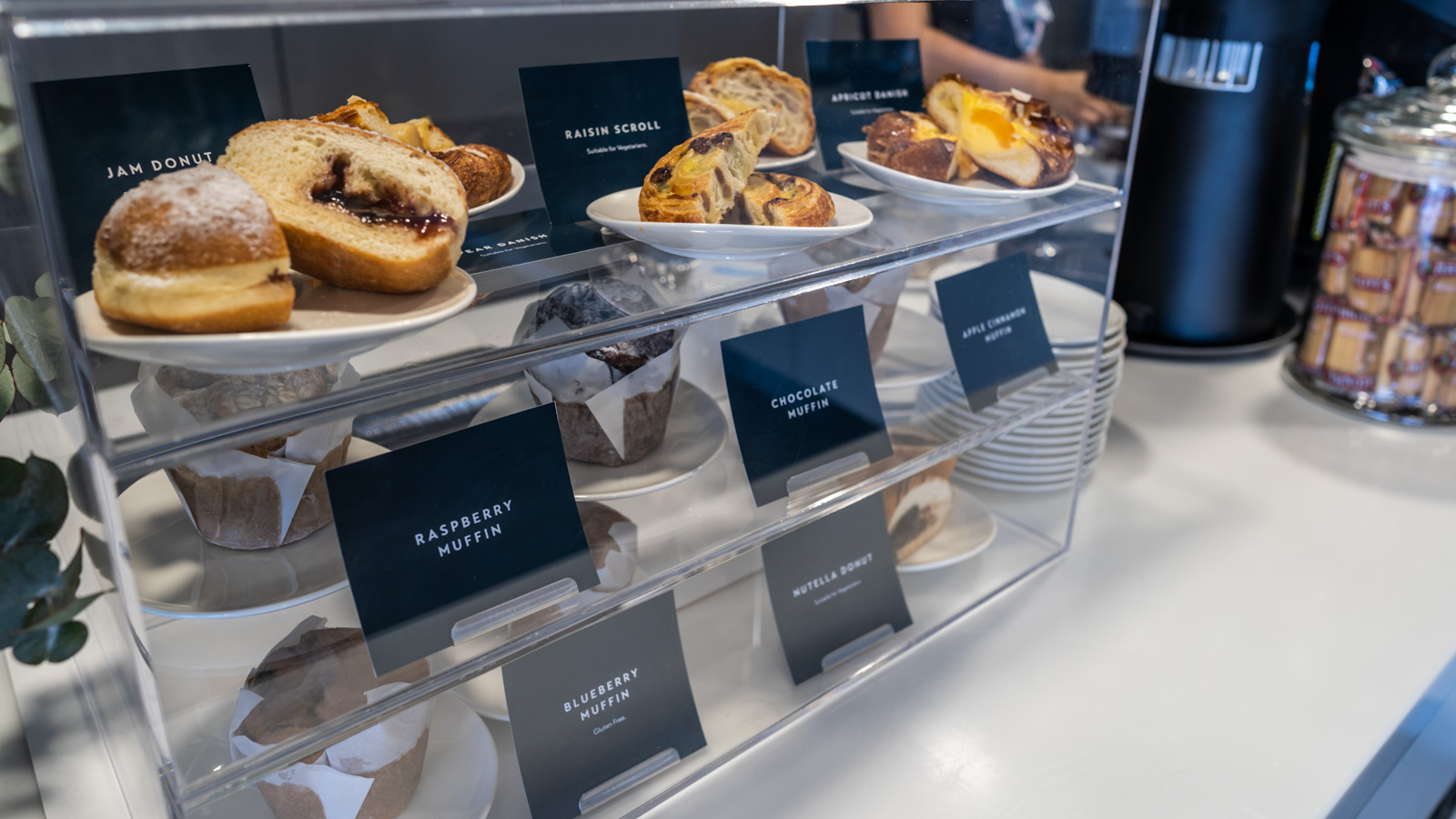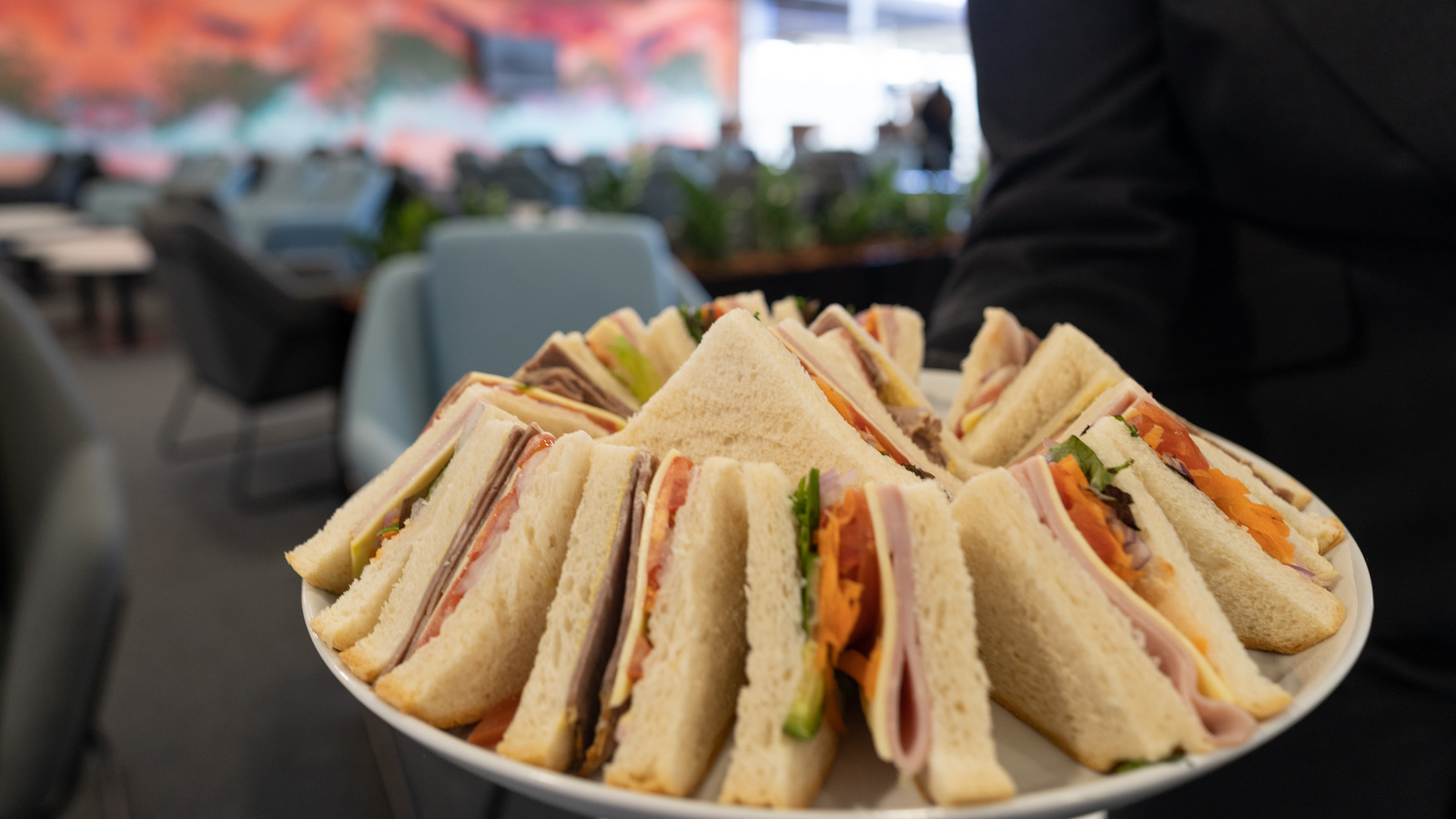 Lounge beverages
With the bar opening at 10am for alcoholic drinks, quench your thirst with a selection of:
Little Creatures beer and cider
Cape Mentelle wines and Chandon Brut sparkling
Other beer, wine and spirits
Assorted soft drinks, juices, Six Seasons coffee and tea (available all day)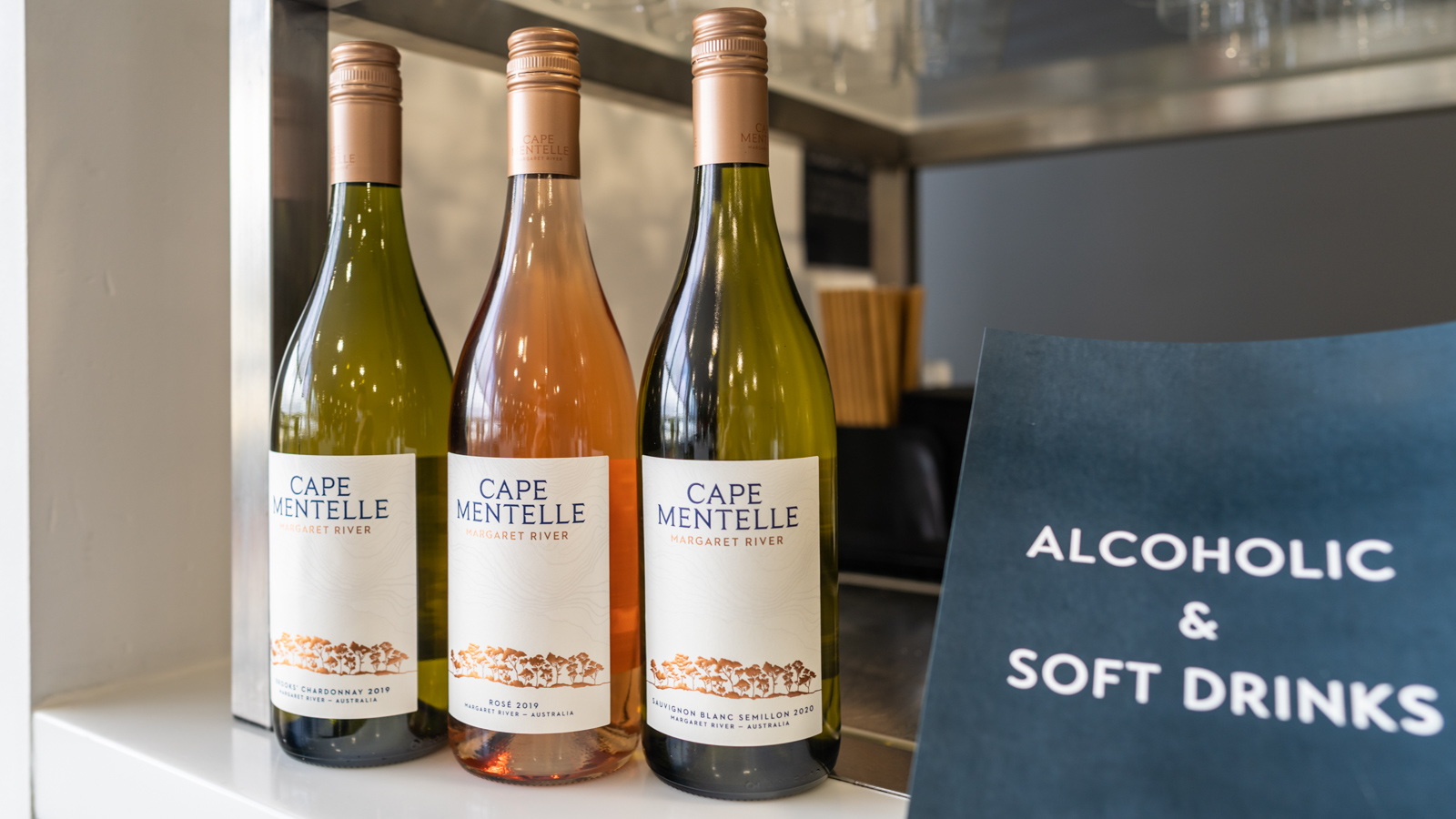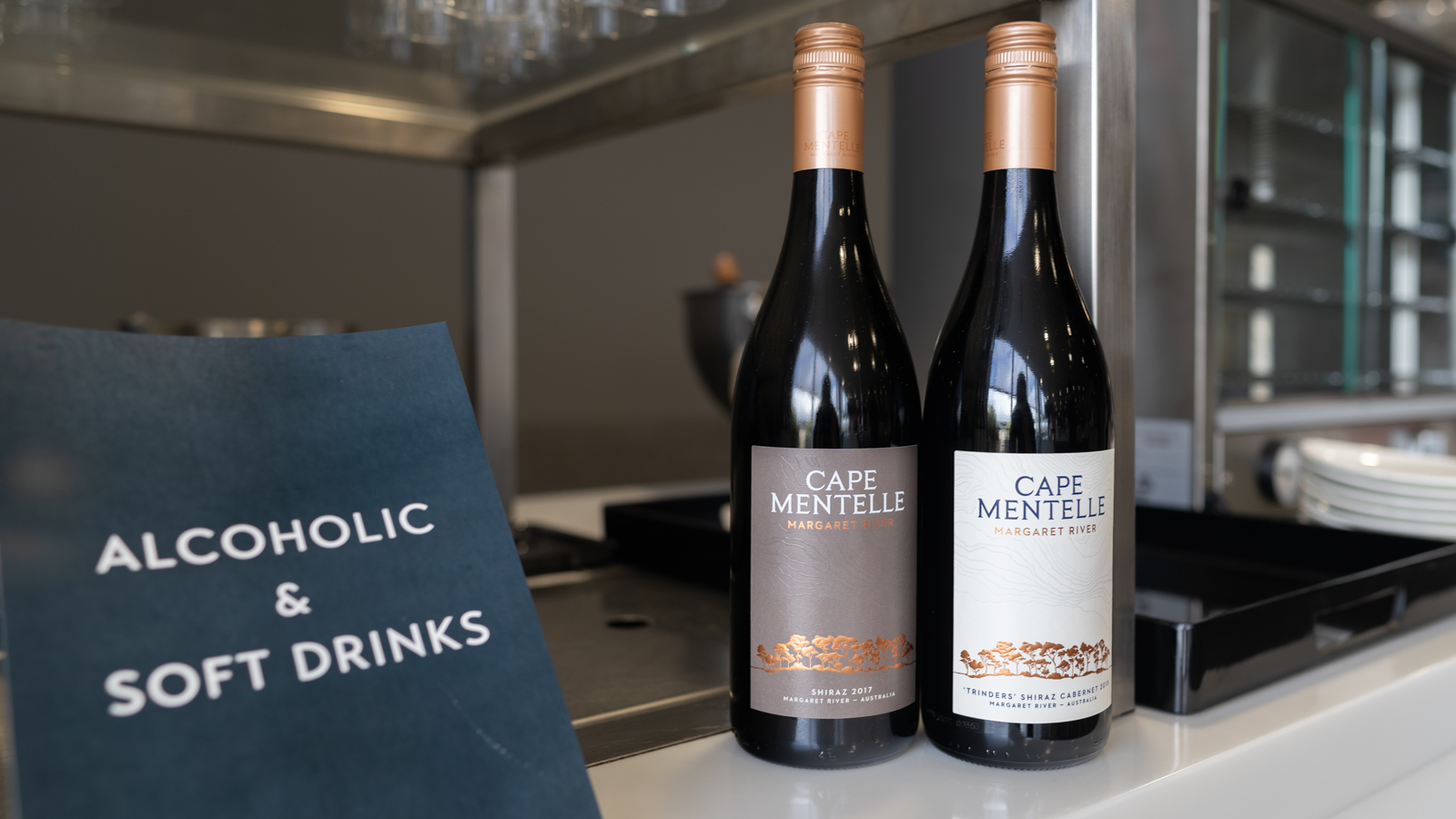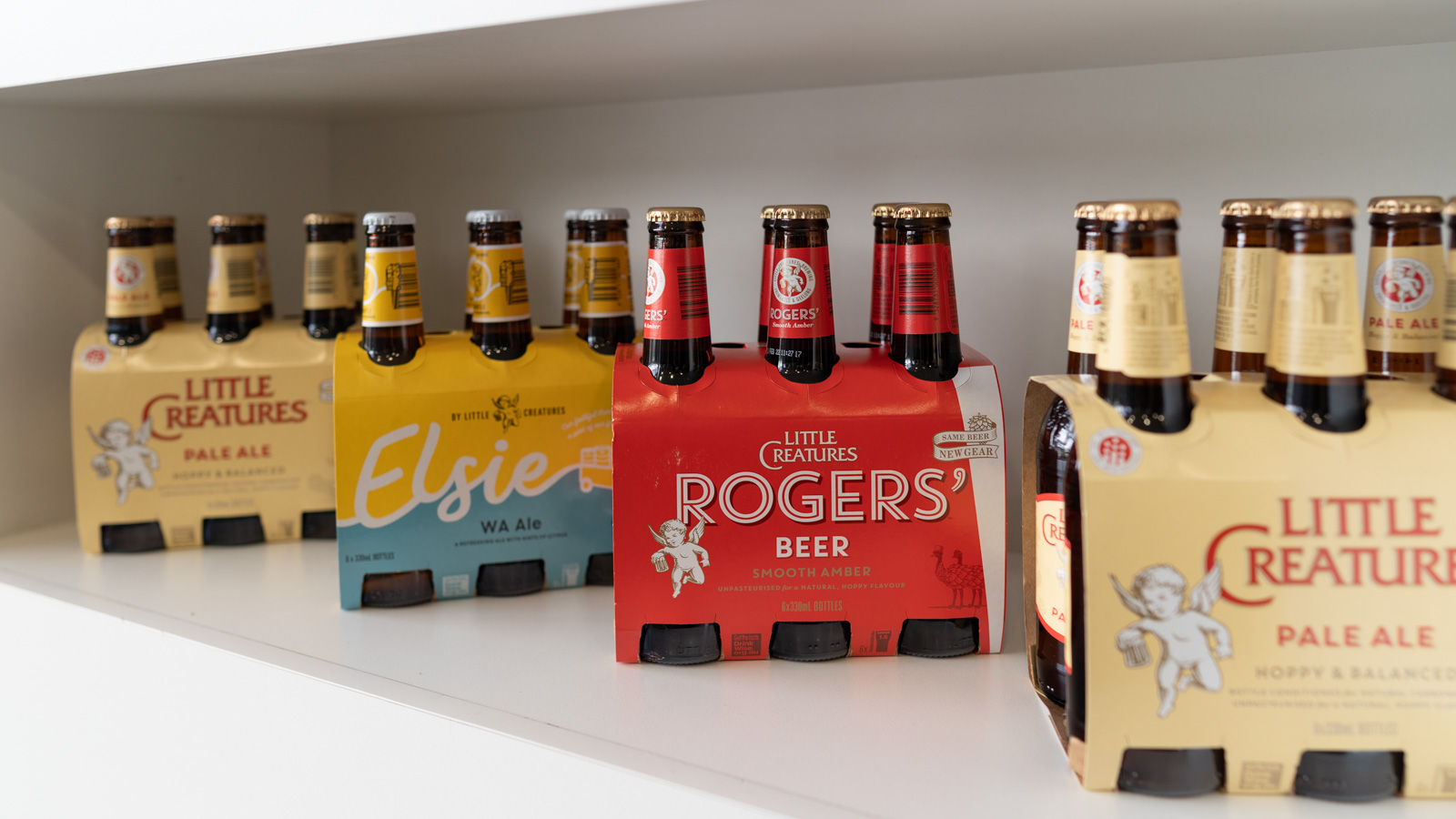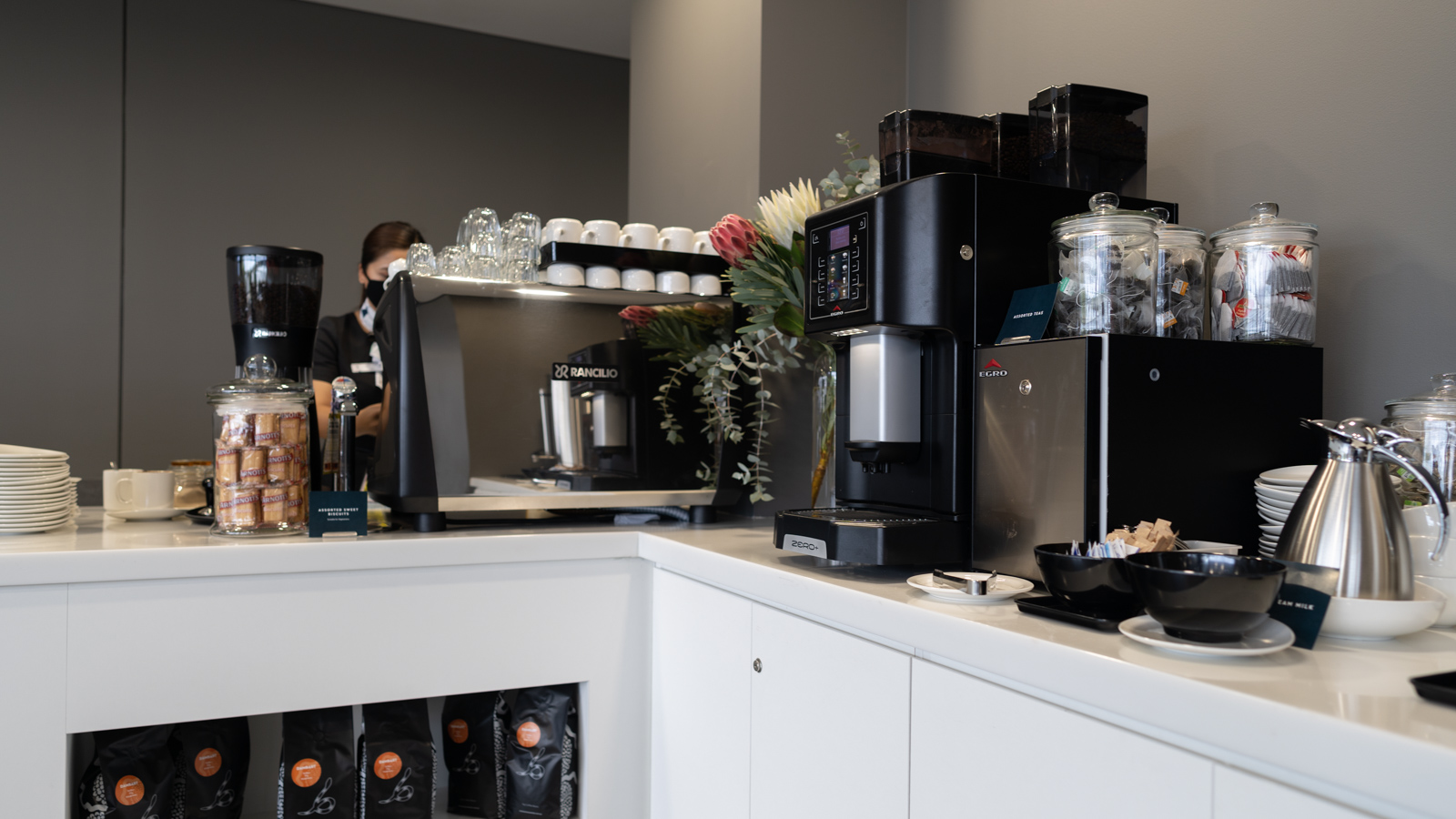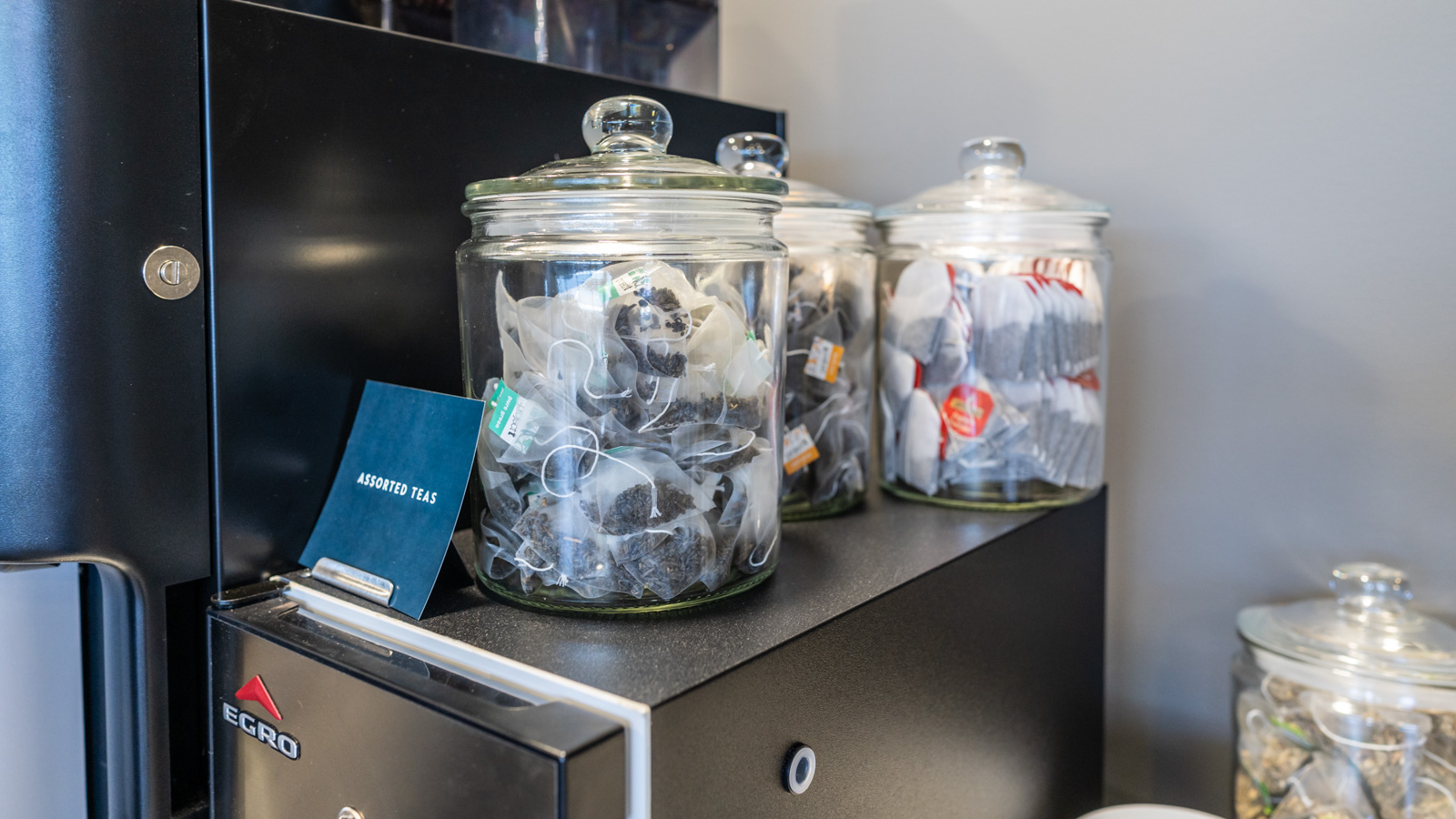 What other amenities does the lounge have?
Expect fast WiFi and charging facilities to get some work done or to load up on Netflix movies before the flight. All customers will also be granted access to PressReader, offering up to 7,000 publications on a single platform. You can download and read any publication, even offline for the flight.
If your device is equipped with wireless charging, there's a station to the left of the lounge where you can give your phone, watch or earbuds a bit of a top-up. As noted in earlier images, there are lots of power outlets dotted around the perimeter. There aren't any USB outlets though, so bring your own plug or use wireless charging.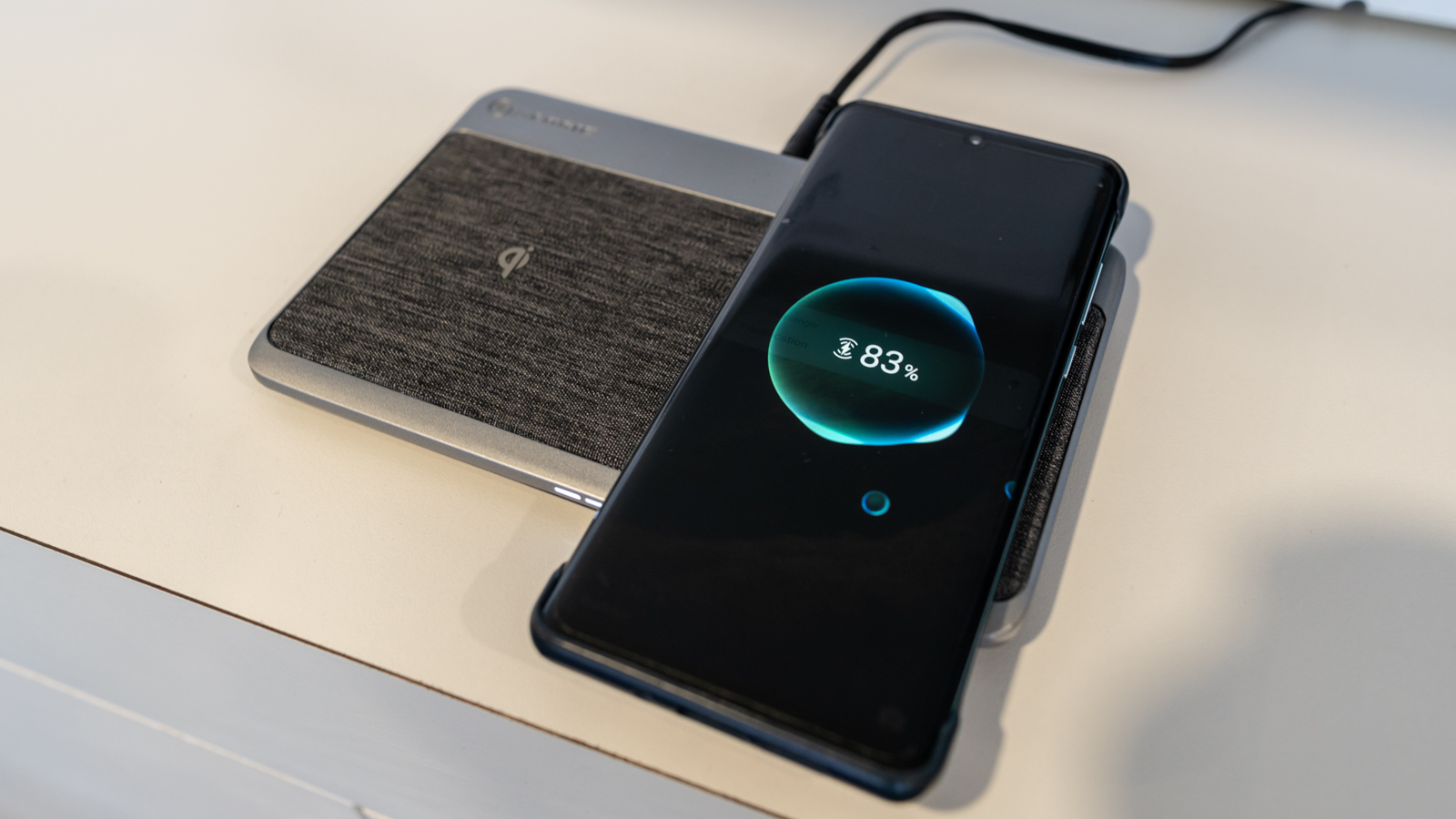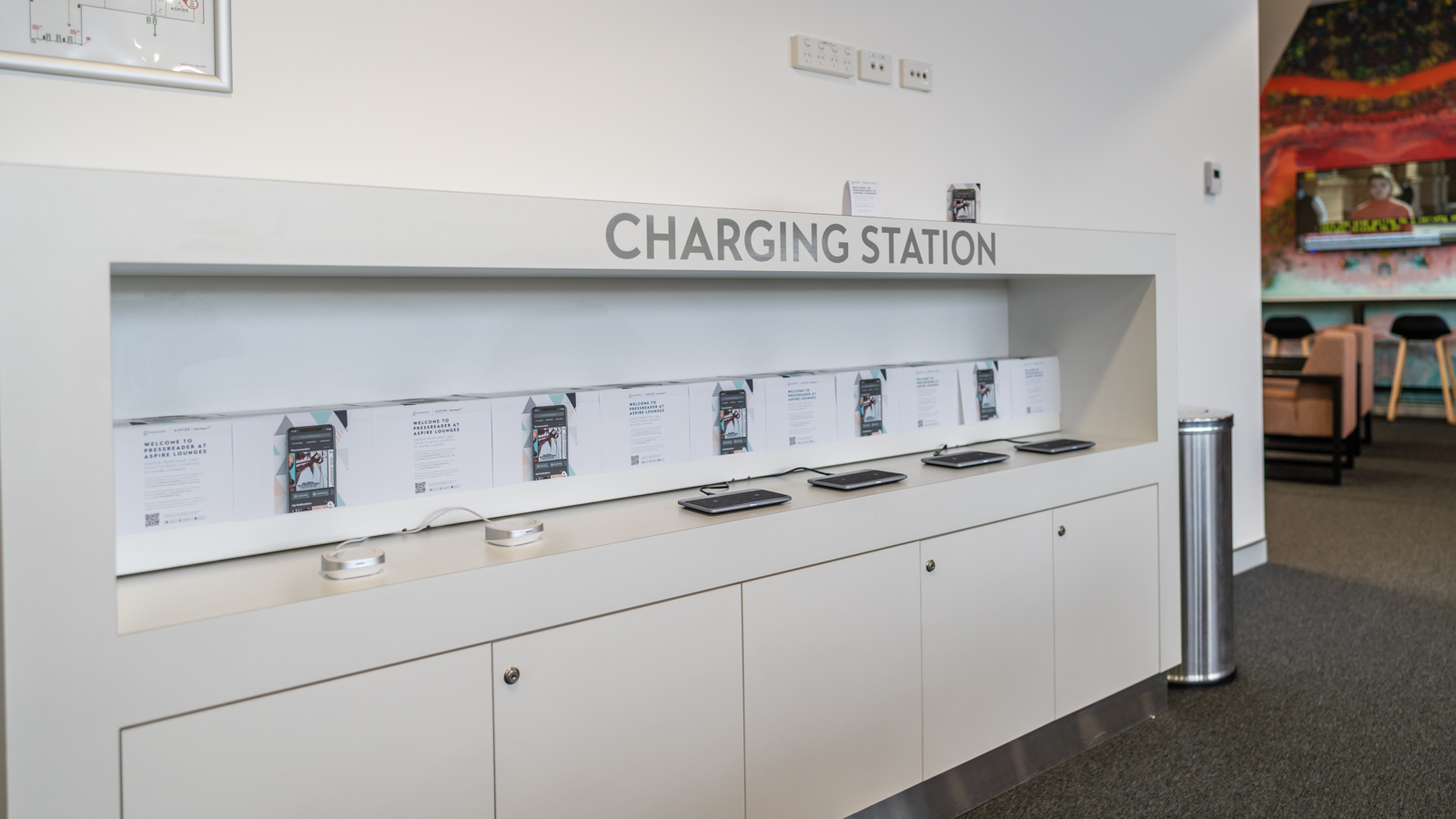 Unfortunately, the limited space on offer doesn't allow the Aspire Lounge Perth T2 to have its own bathrooms. You'll need to duck outside for that. Thankfully, the nearby facilities have less foot traffic overall, as there are closer bathrooms to the general gate area.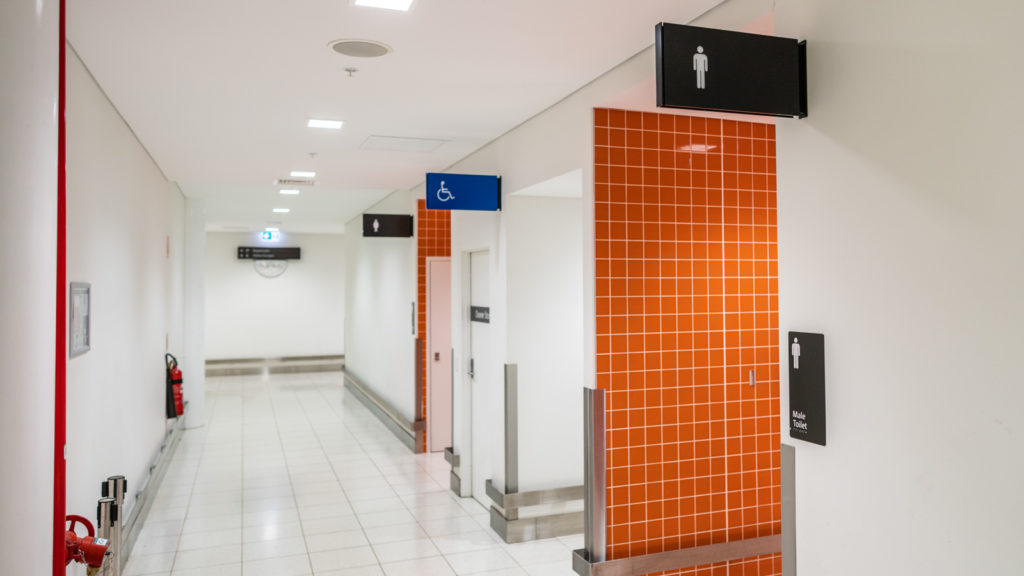 What about the international Perth Airport Aspire Lounge?
The second Aspire Lounge in Perth Airport is expected to open sometime from 2022 – this was pushed from 2020 and then 'early 2021' due to the ongoing effects of COVID-19. This space will be set in the T1 International terminal and offers access to anyone lucky enough to jet overseas from Perth.
Passengers can expect expansive views of the apron and runway, with the future international lounge taking up prime real estate where the old control tower used to be situated in that terminal.
(In 2022 and beyond, the quarantine-free flight options from Perth will likely include trans-Tasman bubble flights to New Zealand as well as Virgin Australia services to Christmas Island and the Cocos Keeling Islands. We're also hopeful for a Singapore Travel Bubble in due course).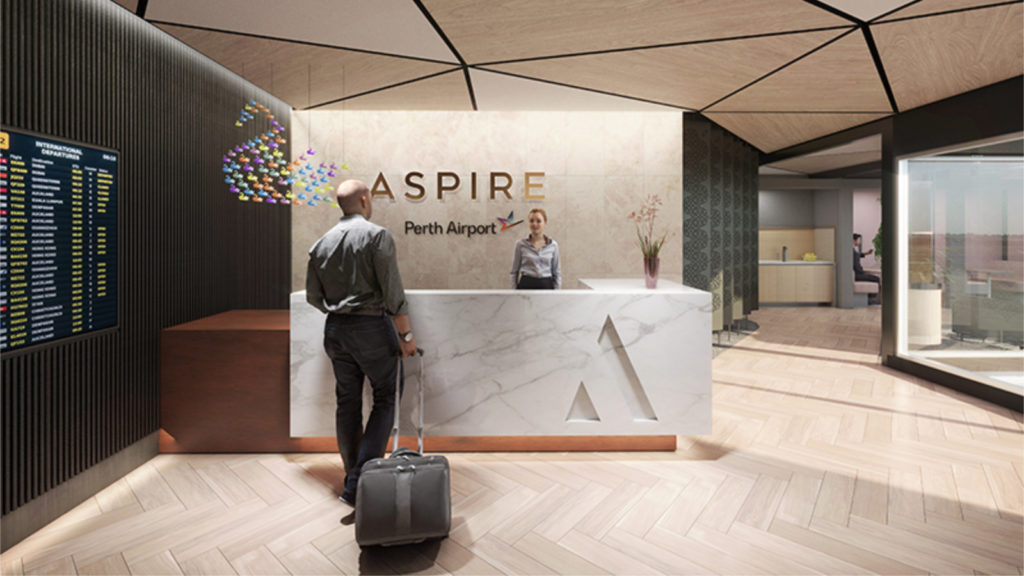 Summing up
The Aspire Lounge Perth T2 will tick most of the boxes for passengers. In particular, the food and beverage options are very promising for a domestic lounge. The standard entry price is quite reasonable and passengers with Priority Pass and DragonPass lounge memberships will also be welcome soon.
It's the staff that often make or break the lounge experience. In this case, the Aspire Lounge Perth T2 crew – clearly excited to be launching the new lounge – delivered excellent service. Everyone was friendly, and more notably, proactive.
Aspire is part of the 'Executive Lounges by Swissport' portfolio, which operates pay-per-use lounges. Perth's second lounge at the international terminal will soon be under construction. We'll also be seeing Aspire expanding to the Eastern States too, with Swissport taking over the reigns of 'The House' lounges in Sydney and Melbourne, plus 'My Lounge' in Brisbane.
If the small Aspire Lounge Perth T2 is anything to go by, we can only expect great things for the rest of Swissport's upcoming Australian facilities. Point Hacks will be on deck to bring you a full review of these lounges as they open.
Compared to the neighbouring domestic lounges, we'd place the Aspire Lounge just above the Perth Qantas Club and Virgin Australia Lounge in terms of the 'soft product' (i.e. service and food/beverages). The main downside, of course, is the lack of showers and toilets. Hopefully, this isn't too much of a deal-breaker as a regional/domestic offering, and won't be a problem in future Australian Aspire Lounges.
Also read: Are pay-per-use lounges worth it? →
Brandon attended the soft opening of the lounge as a guest of Aspire Lounges. All opinions are his own.
First look: Perth's new Aspire Lounge sets the bar sky high
was last modified:
July 30th, 2021
by