The KrisFlyer and Shangri-La Golden Circle Infinite Journeys partnership offers a fast track to KrisFlyer Gold status to those with Golden Circle Jade status, which is automatically available for holders of the American Express Platinum Card.
How the status match works
Shangri-La hotels are limited in Australia (just three, in Sydney, Brisbane and Cairns), so unless you are a frequent globetrotter, it is unlikely you have Golden Circle status through stays, and an abundance of Golden Circle points to transfer to KrisFlyer.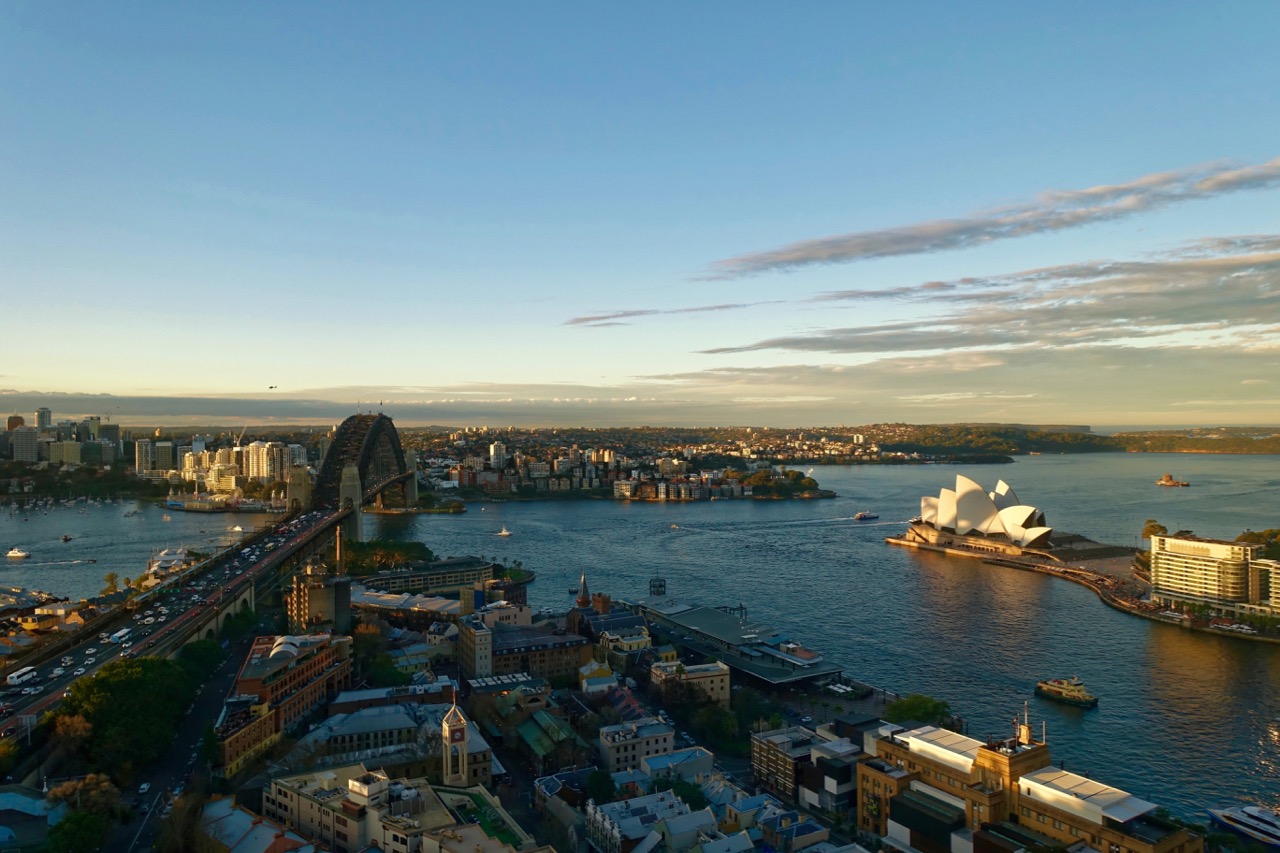 View from the Shangri-La Sydney
As a result, here is the most likely scenario:
If you have the Amex Platinum Card, you have automatic Gold status with five hotel chains: Starwood Preferred Guest, Hilton Honors, Radisson Rewards, Small Luxury Hotels of the World and Shangri-La Golden Circle (called 'Jade' instead of Gold).
The partnership between Singapore Airlines and Shangri-La means that you can match your Golden Circle Jade status to KrisFlyer Silver—but there aren't too many benefits to that (see below). Do note that our readers have told us this first status match can take up to eight weeks to match.
Where the real value lies is in upgrading your status to KrisFlyer Elite Gold by taking three Singapore Airlines or SilkAir flights within four months of your status match. They can be in any booking class except G (group bookings). They must be flights bought with cash, i.e. not award flights. (If you are lucky enough to hold Golden Circle Diamond status by merit of another method, you only need to take one flight).
Due to Singapore Airlines' strong presence in the Australian market, this shouldn't be too hard to achieve if you plan your flights for a four-month period ahead of time.
If you are wanting to take those three (or one) qualifying flights from a Singapore base, then Kuala Lumpur, Jakarta and Bangkok are close and cheap options.
The status match also works the other way around for those who hold KrisFlyer PPS Club and Elite Gold status—you'll get an instant match to Golden Circle Gold and be upgraded to Jade after one stay at a Shangri-La property.
Reports are that the Gold/Jade status match in both directions is instant and that it will be valid until the end of the month you have applied (plus one year).
Update: Some Point Hackers have reported that KrisFlyer has not honoured the promotion and that communication has been very poor. Please read others' experiences in the comments below and share your own.
What constitutes the three-flight requirement?
This is the really generous part of the promotion—it just means three different legs or, put another way, three different flight numbers.
So, you could book a return trip on Singapore Airlines your Australian airport to Hong Kong via Singapore in any class and it would qualify!
Ad – Scroll down to continue reading.Minimum spend, terms & conditions apply.
Benefits of KrisFlyer status
Elite Silver
At this level, you really don't get too much:
25% bonus KrisFlyer miles on flights
Priority reservation waitlist
Priority standby
Waived or discounted service fees
Complimentary Standard Seats when you fly in Economy Class on Singapore Airlines and SilkAir
Elite Gold
Gold is where it is at. You'll get:
Access to KrisFlyer, Virgin Australia and Star Alliance lounges
Higher checked baggage allowance
Priority check-in
Priority security
Priority boarding
Priority baggage handling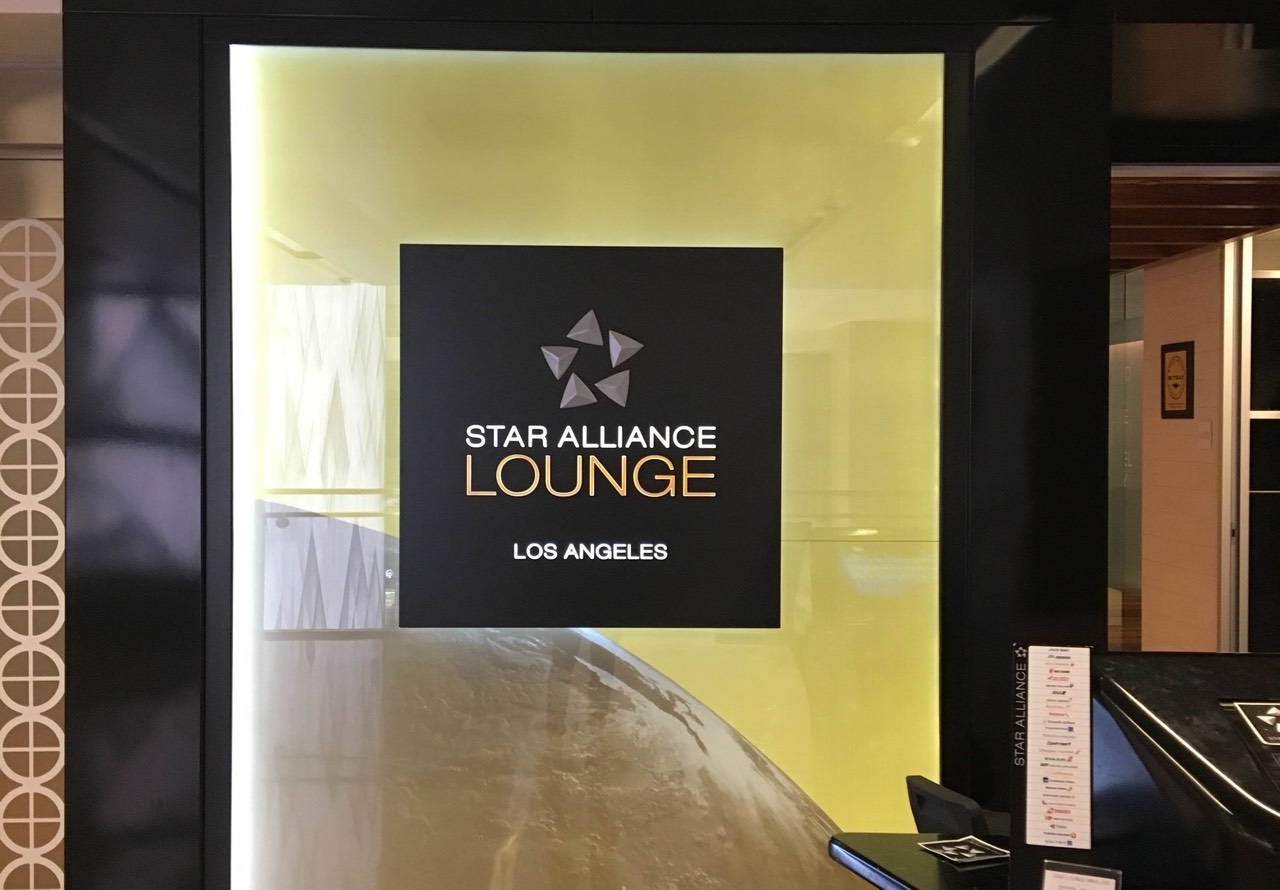 Star Alliance Gold members get access to this excellent lounge at LAX
Of course, if you're a Platinum Card Member, you have Virgin Australia lounge access anyway.
You could then use your KrisFlyer Gold status to status match to other airlines.
Note that you cannot take advantage of this program more than once. The FAQs state:
Can I register for a membership status match benefit more than once?
No. You may only register for the membership status match benefit once.
Benefits of Golden Circle Jade status
You can read more about the benefits of the Shangri-La Golden Circle program here.
Ongoing reciprocal benefits of tie-up
The only real valuable benefit is that you can double-dip, and will earn 500 bonus KrisFlyer miles for Shangri-La stays.
It is not really worth transferring miles/points in either direction; it is just better to keep them in their respective accounts as they will lose value when transferring. Here are the transfer ratios anyway:
1:1.25 from Golden Circle to KrisFlyer
12:1 from KrisFlyer to Golden Circle
Summing up
If you have the Amex Platinum Card, then you should have automatic Golden Circle Jade membership with Shangri-La. Use that to now status match to KrisFlyer Elite Silver using the link below.
Then, to take it a level up, take three Singapore Airlines or SilkAir flights within four months of status matching and you'll qualify for KrisFlyer Elite Gold.
That means you'll enjoy Gold benefits across the whole Star Alliance network, plus Virgin Australia lounge access, and you can status match to other airlines within the alliance and outside of it too.
And make sure you put your KrisFlyer number on any Shangri-La bookings to get 500 bonus miles.
The promotion page and registration link is here.
How to achieve Star Alliance Gold status after one return trip: for Amex Platinum Card Members
was last modified:
August 25th, 2023
by