Travelling to Fiji is a treat. Not only are you spoiled for choice with over 300 islands to choose from, but Fiji's weather accentuates the beauty of the island year-round to provide you with an experience unlike anywhere else in the world.
The South Pacific nation has it all: picturesque beaches, lush greenery and mountainous landscapes. With so much to see and do, knowing the best time to visit Fiji can help you plan your itinerary.
However, Fiji's weather can be unpredictable and it pays to have insurance when you travel, no matter the time of year. If you've booked your trip to Fiji with a credit card, you may already be covered by travel insurance. Cards such as the Westpac Altitude Qantas Platinum, Qantas American Express Ultimate and the American Express Velocity Platinum offer various levels of cover for flight delays, cancellations and natural disasters – the latter being especially handy when travelling to cyclone-prone Fiji.
So before you plan your Fiji holiday, have a read of our guide to Fiji's weather by month to help you choose the best time to book your getaway.
What is the weather like in Fiji?
If you're a fan of warm climates, you're in for a treat. Fiji's weather sits steadily between 26°C and 31°C throughout the year and is often accompanied by a light breeze. Like many other tropical climates, Fiji's weather does not rotate through four seasons. Rather, it experiences a dry season and a wet season.
When is Fiji's wet season?
Fiji's wet season occurs between November to April. Rainfall can be short and sporadic, or last for several days. Like many South Pacific nations, Fiji is prone to cyclones that are usually confined to the wet season. Following the peak of Fiji's wet weather, conditions become hot and humid.
When is Fiji's dry season?
Fiji's dry season occurs between May to October. These are considered the cooler months in Fiji, aligning with winter in Australia. However, this time of year looks very different in Fiji, with temperatures hovering around 26°C to 27°C. You can expect less humidity, minimal rainfall and a reduced risk of cyclones during dry season in Fiji.
Fiji weather by month
The weather in Fiji plays a crucial role in your travel plans. We break down Fiji's weather by month so you can determine the best time to visit.
Fiji weather in January
January falls right in the middle of Fiji's wet season. There's a strong possibility of tropical cyclones, and you can expect temperatures to exceed 30°C. The amplified humidity doesn't stop the locals from getting out and about, though. If you visit Fiji during January, you'll enjoy month-long New Year celebrations, with some larger cities hosting street parties.
Rugby is Fiji's national sport, and the country hosts the Coral Coast Sevens tournament annually in January. Dubbed as one of the best sevens tournaments in the world, rugby teams make the journey from across the globe to compete in this elite-level event. Die-hard rugby fans can catch the sport's top players in Fiji during January, so it's well worth the trip (and the rain!) to marvel at the talent.
Fiji weather in February
In many parts of the world, rainy season is often when you can secure the cheapest flights and accommodation – and Fiji is no exception. Once holidaymakers have returned home after Australia's school holiday period, hotel and resort prices in Fiji drop to their lowest in February. While you can secure a bargain and enjoy an uncrowded beach, the risk of a cyclone looms. You'll receive plenty of notice, though, but it pays to have travel insurance as cyclones can delay your travel plans. You can check if your credit card offers travel insurance in case your plans go astray.
Fiji weather in March
The weather in Fiji in March brings perfect conditions for chasing waterfalls. The rivers are flowing and the ground is moist, so it's an ideal time to explore the rainforests. Expect vibrancy and new life as Fiji's native plants come into bloom towards the end of wet season.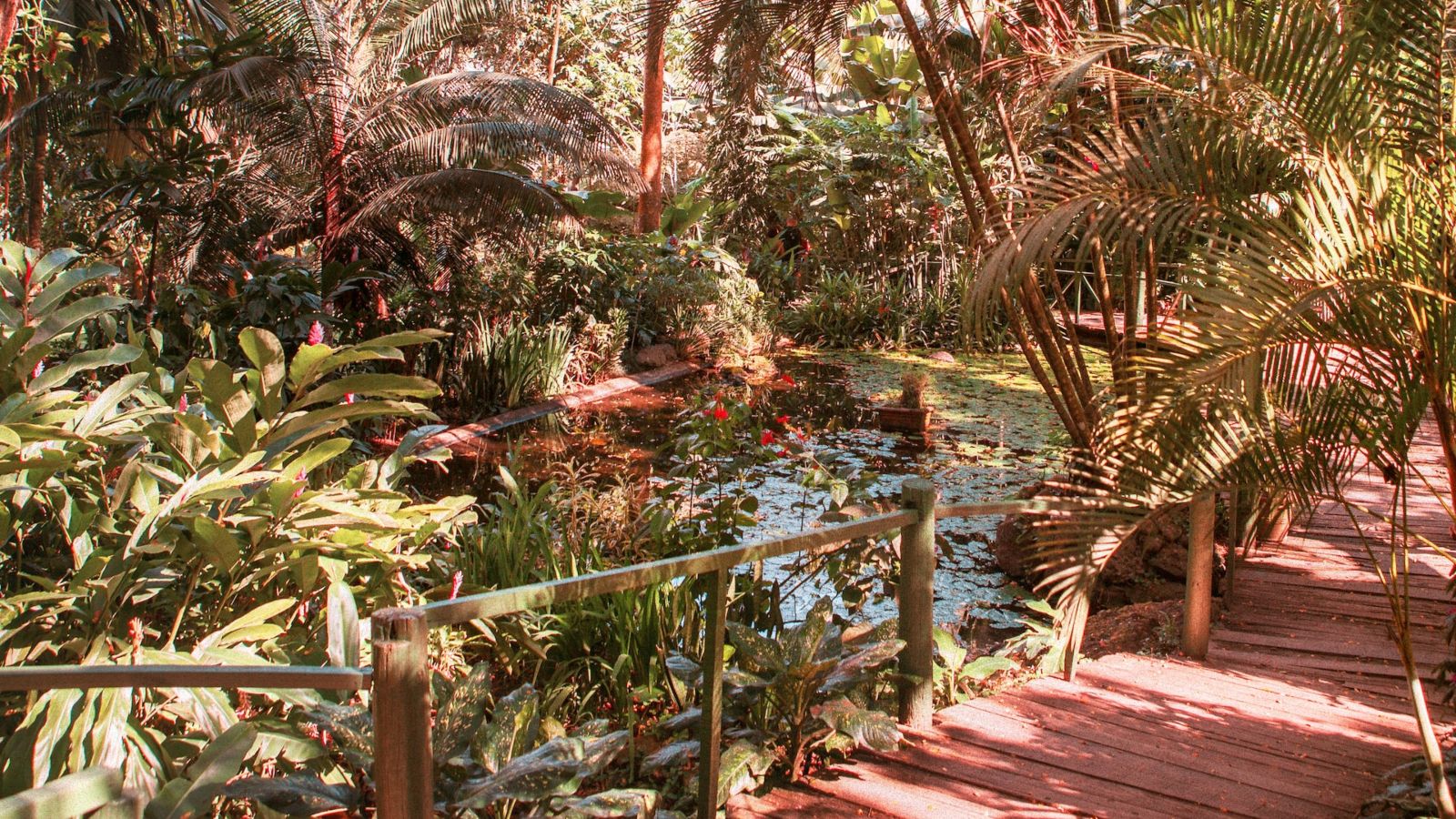 Fiji weather in April
April is the final month of Fiji's wet season, so you can expect hot and humid weather. Rain has mostly subsided, but there are often bursts of rainfall followed by sunshine. It's also one of the hottest months to visit Fiji, with temperatures during the day hovering at around 31°C.
The extreme heat and possibility of rain means that April is one of the less desirable months for many tourists. On the plus side, this means that there are many great deals on flights and accommodation. If you book your accommodation through Qantas Hotels, you'll not only earn points, but have your choice of some amazing hotels and resorts, like the Sofitel Fiji Resort and Spa.
Fiji weather in May
Fiji's dry season kicks off in May, bringing with it clear skies, warm weather and plenty of sunshine. With an average temperature of 29°C, May is the best time of year to visit Fiji for outdoor activities. Surfers looking to avoid the crowds can take advantage of the big waves that start to pick up during May. Conditions are also ideal for sailing, and you'll find many yachts making the journey to Fiji from Australia, New Zealand and even the west coast of USA.
Fiji weather in June
Similar to May, Fiji's temperature in June sits at a comfortable 29°C. However, it's also the start of peak season, and accommodation throughout the islands begin to fill up as tourists make the most of Fiji's gorgeous weather. June is the best time of year to visit Fiji for windsurfing and kiteboarding, as winds remain steady with little chance of rain. Nananu-i-Ra island caters to beginner and experienced windsurfers, offering rental equipment and week-long courses. And if you need to wind down after a week of water sports, we recommend treating yourself to a Fiji Airways Airbus A350 Business Class seat on the way home.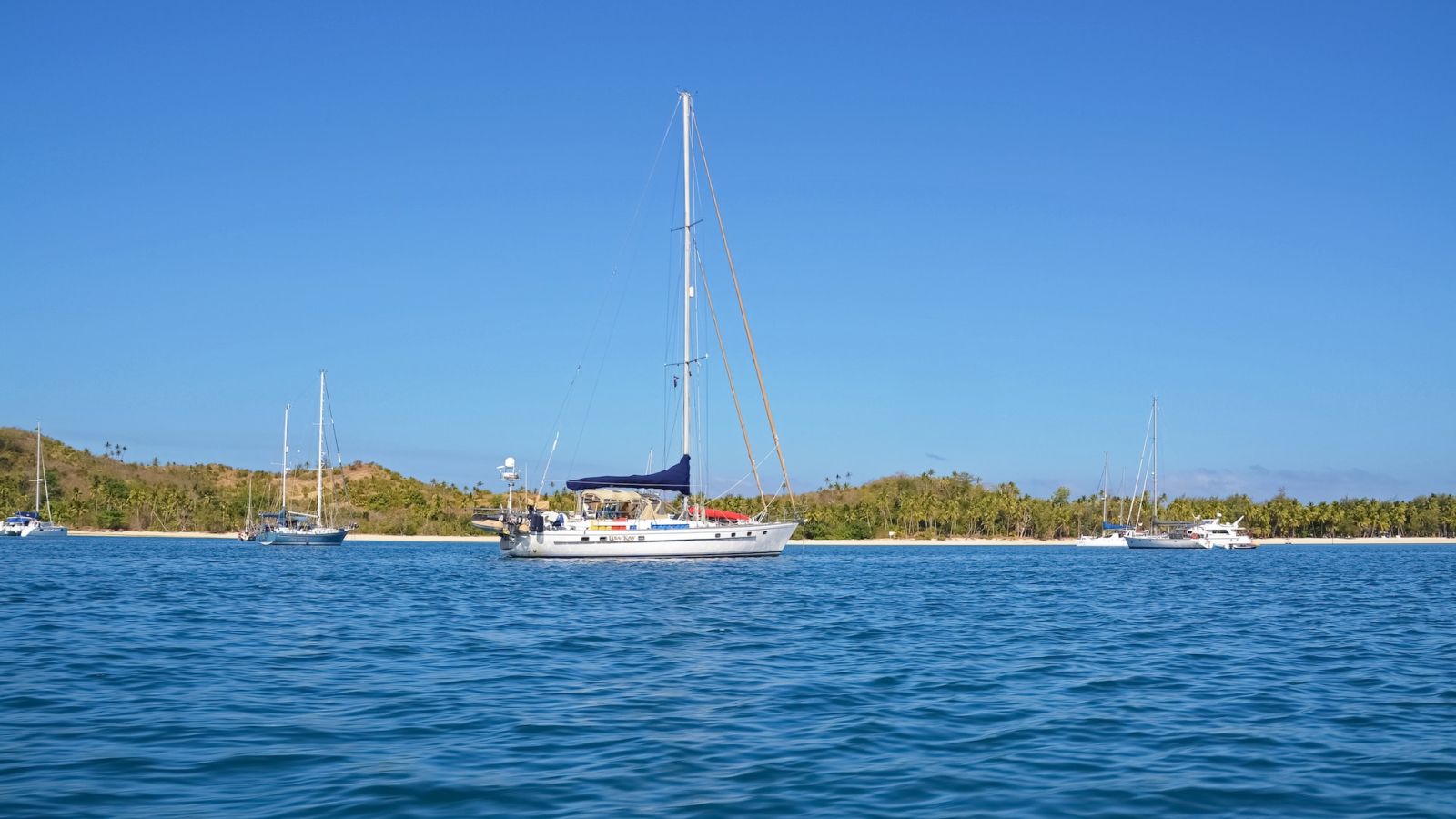 Fiji weather in July
The temperature in July in Fiji remains moderate, sitting at around 29°C during the day. You can expect little to no rainfall during the peak of Fiji's dry season. However, with Australian winter and school holidays falling during this time, it's also one of the busiest times of the year to visit Fiji as families look to escape the cold. Accommodation, restaurants and activities fill up quickly, as tourists make the most of Fiji's weather in July.
Fiji weather in August
It's easy to forget that August is one of the coldest months in Fiji, especially with temperatures of about 28°C. This can drop down to 18°C at night, so it's best to bring a light coat or jacket to cover up. August is a popular month for travellers to Fiji who want to enjoy a tropical climate, but aren't particularly fond of the heat.
One of Fiji's largest events, the Hibiscus Festival, occurs annually in August. Food, entertainment, sporting events, art exhibitions and a parade culminate in a celebration of Fiji's diverse culture. The festival draws thousands of visitors to Suva, so it pays to book early if you're planning to travel to Fiji in August.
Fiji weather in September
September in Fiji is essentially a 'sweet spot'. Tourists have mostly returned home, and the rainy season is yet to begin. It's the best time to visit Fiji for maximum comfort, as you can still make the most of the sun – minus that pesky humidity.
You'll find manta rays swimming around Fiji's coastline during September, and clear waters mean you can don your scuba diving gear and say 'bula'.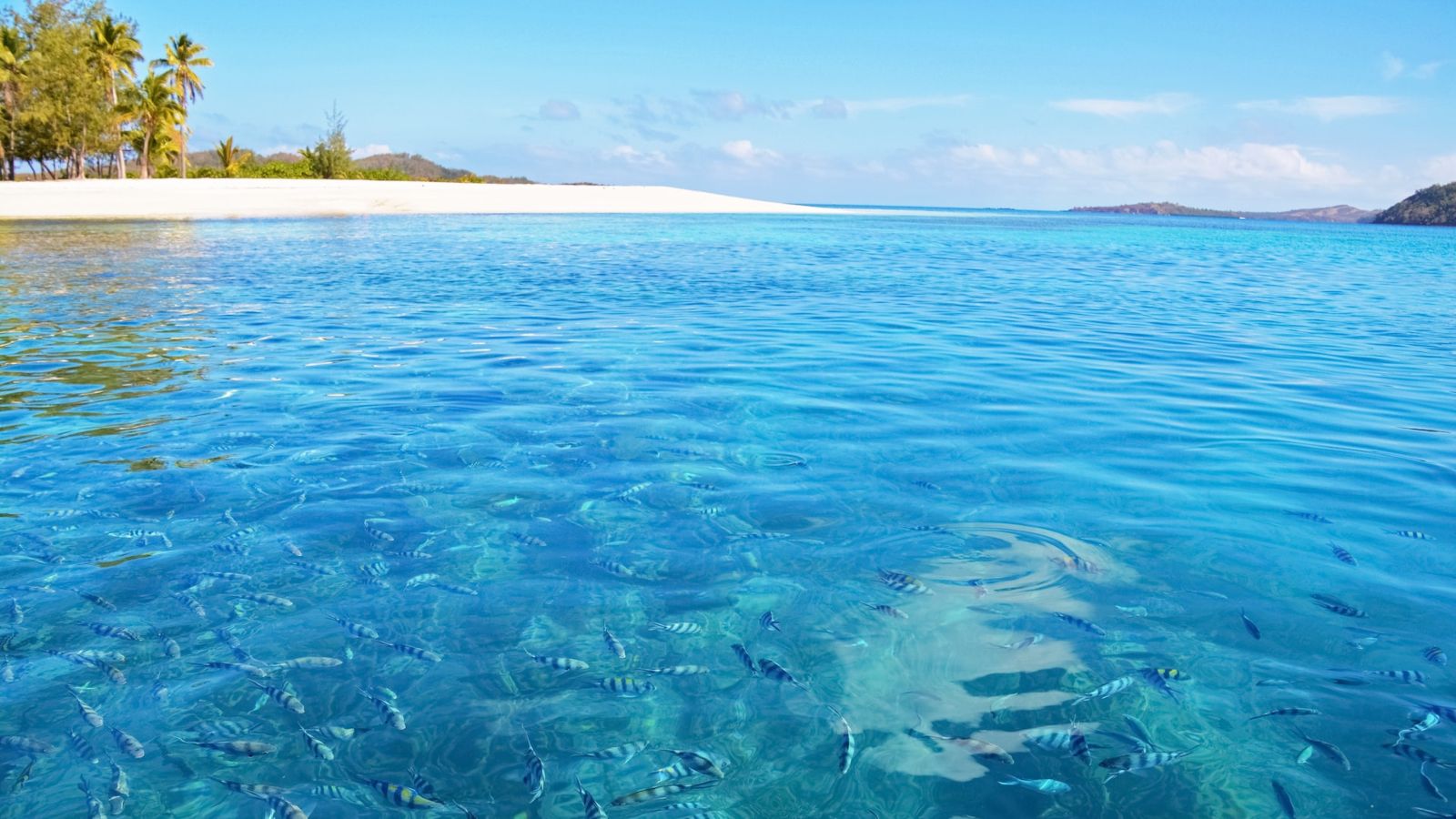 Fiji weather in October
October is considered one of the best months to visit Fiji. There's so much to love about travelling to Fiji at this time of year: dry weather, a cool breeze and warm temperatures. And with the islands being at their quietest, you can truly immerse yourself in all that Fiji has to offer. Affordable flight and accommodation options certainly help, too.
What better way to discover Fijian culture than by celebrating National Fiji Day? Observed on October 10, the day commemorates the nation's independence from British rule. You'll find an array of religious and cultural events to partake in, and it truly is one of the best times to visit Fiji and put your language skills to the test.
Fiji weather in November
November marks the start of Fiji's wet season. There's an increased chance of rainfall, and you'll experience high humidity and warm temperatures. However, Fiji's pattern of November weather usually doesn't occur until the end of the month, so you can still soak up some rays and take advantage of travel deals with some careful planning.
Visibility in the water remains ample in November, as winds have mostly subsided and wet season has not reached its peak. Snorkelling is a great way to explore Fiji's colourful reefs, bursting with fish species. Hiking trails and coastal walks are also particularly enjoyable in November due to reduced tourist numbers.
Fiji weather in December
Much like Australia, Christmas in Fiji falls in summer. However, the hot weather is coupled with rain, making it difficult to spend the 31°C days on the beach. This doesn't stop the crowds, though, with December being the most expensive month to travel to Fiji.
It's worth keeping in mind that despite the peak tourism period, many stores shut over the Christmas break. So why not take the opportunity to venture away from the big cities? There are even some areas of Fiji that receive less rainfall during December. The mountainous Yasawa Islands, northwest of Viti Levu, is one of the places where you can dodge the wet weather on your holiday to Fiji.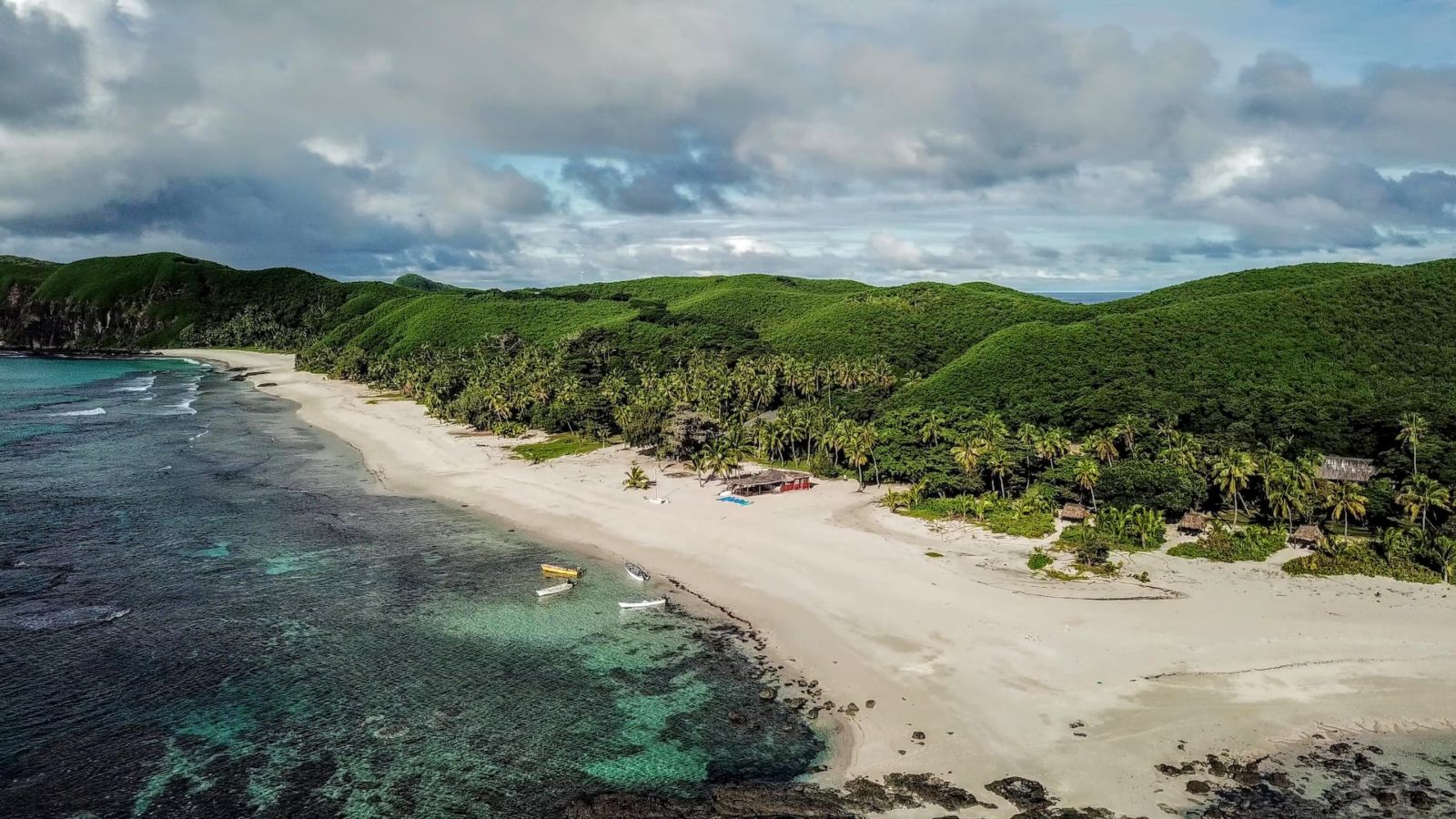 So when is the best time to visit Fiji?
Fiji's islands can be enjoyed throughout the year. The best time to visit Fiji comes down to your budget, your interests, and any must-do activities or events on your bucketlist. The natural beauty of Fiji can be admired during wet season, with the rain highlighting the region's lush mountains and rainforests. Likewise, Fiji's dry season is ideal for sipping a cocktail by the beach after a round of watersports. One thing is for certain, though – a Fiji holiday is an absolute must for any traveller.
Fly to Fiji from Australia
Located just a four hour flight from Australia's east coast, your Fiji dream holiday is closer than you think.
Want to fly to Fiji for less? From just 14,400 Qantas Points or 17,800 Velocity Points – plus fees and taxes – you could be on your way to this island paradise in no time.
If you're new to points, have a read of our beginner's guides to Velocity Points and Qantas Points to find out how your everyday spending can get you closer to your Fiji getaway.
Featured image: Josaia Cakacaka, Unsplash
The best time to visit Fiji: weather by month
was last modified:
August 24th, 2023
by