Domestic flights within Australia are a relatively simple affair – you could liken it to catching a flying shuttle bus. But a few flights between domestic cities are also treated as international flights as they take off and arrive at international terminals.
For those in the know, these 'tag flights' open up a rare opportunity to enjoy international-standard lounge access and onboard service on an otherwise standard domestic route. You can book many of these legs easily online – so here's everything you need to know.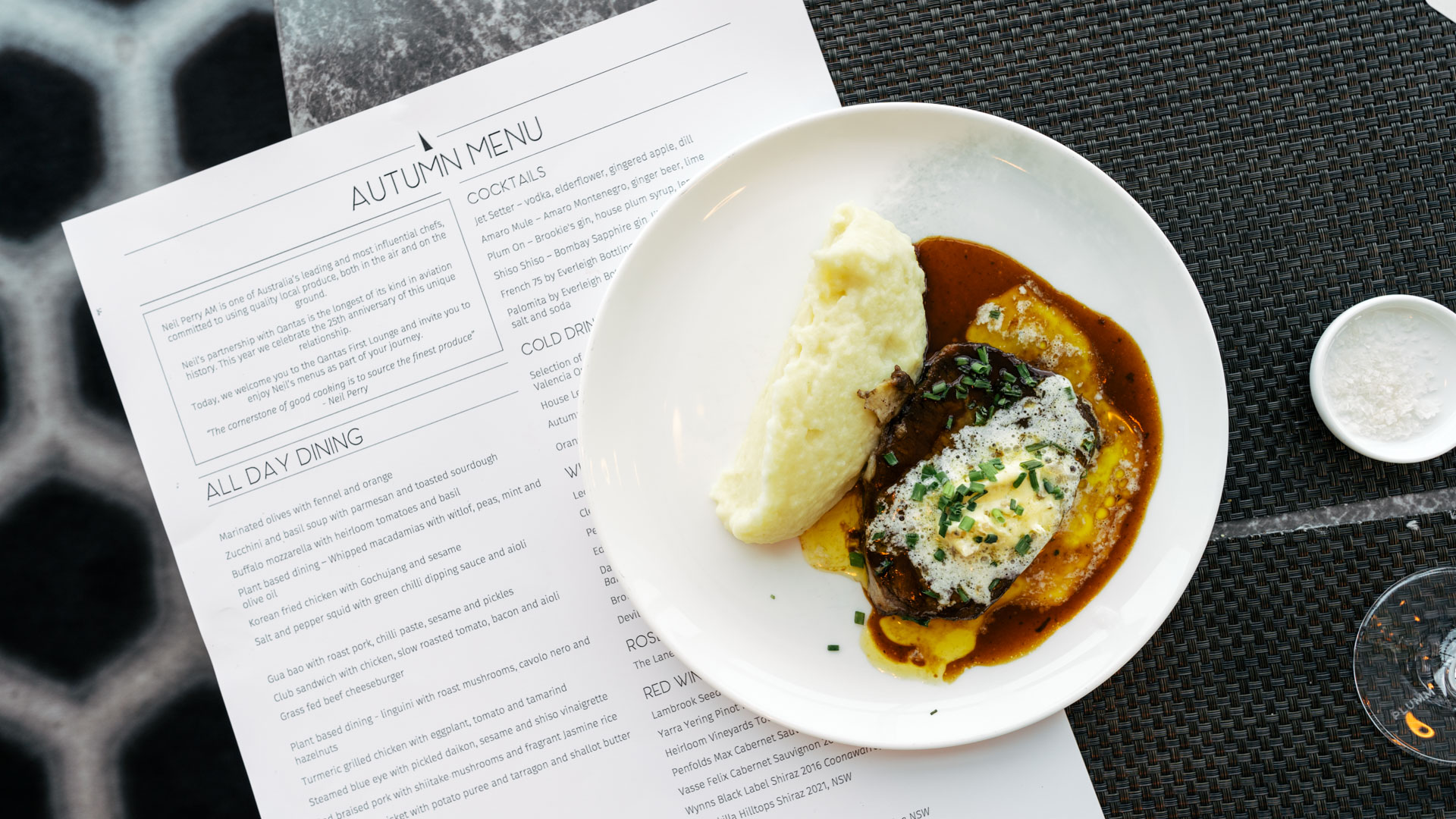 Why are there tag flights in Australia?
Domestic tag flights always connect to or from an actual international leg – usually on the same flight number and aircraft. They exist for two main reasons. Firstly, to provide extra connectivity for passengers. Secondly, to reposition the aircraft so it can fly the longer international leg.
Virgin Australia doesn't currently operate tag flights, but Jetstar occasionally does on its Boeing 787 services. For example, look for JQ47 from Melbourne to Sydney in December 2023. Operating on Sundays, this tag flight later continues on to Seoul.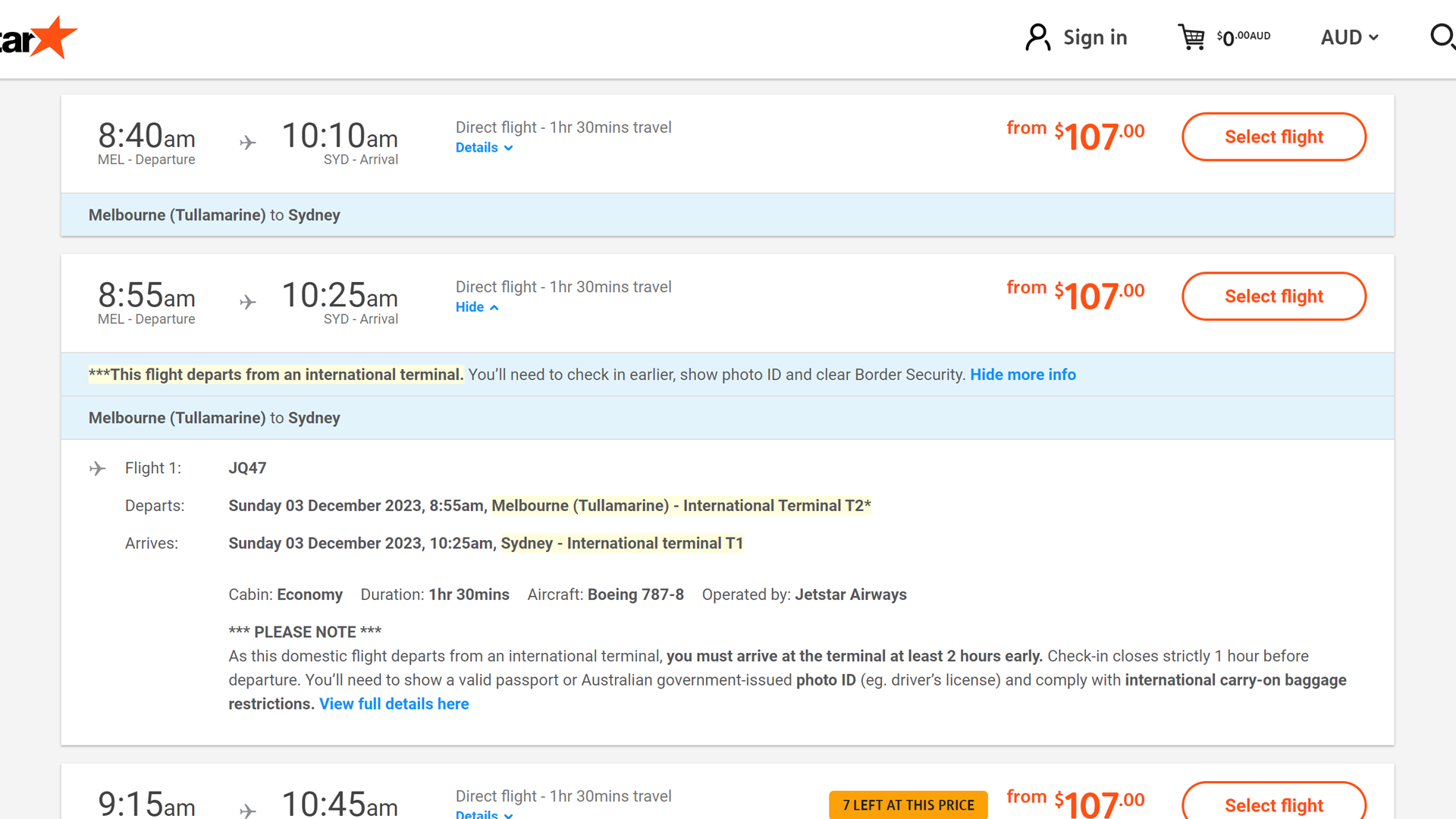 The best-known tag flight is the daily QF9/10 service between Melbourne and Perth, which then continues to London and back. During the European summer, a similar service exists on QF5/6 between Sydney, Perth and Rome.
Rarely, foreign airlines will also include domestic tag legs. In these cases, the main reason is usually (but not always) to circumvent government-imposed caps on the number of flights they can fly into major airports. They'll instead land at a smaller airport first – such as Qatar Airways between Doha, Adelaide and Melbourne.
Unfortunately, overseas carriers don't have the right to sell tickets solely on the domestic leg, so we can't book Qsuites on a domestic Australian flight just for the fun of it!
Ad – Scroll down to continue reading.Minimum spend, terms & conditions apply.
What's the process to travel on a tag flight?
There are great reasons why you should consider booking a tag flight. But you'll also be bound by international travel restrictions, which can be inconvenient. So before clicking 'book now', keep these steps in mind:
You'll check in and arrive at the international terminal, not domestic. In some cities, those terminals are on different sides of the airfield.
Your photo ID will be verified, and you'll get an orange 'D' sticker on your boarding pass.
You'll undergo international-level security screening and go through a manual processing line at immigration, as you can't use SmartGates.
Your carry-on will be subject to liquid, aerosol and gel limits. If you're travelling with hand luggage only, you should double-check your toiletries to ensure nothing will get confiscated.
Upon arrival, you'll have to line up at immigration, but you'll skip the baggage check at customs by handing in your 'D' sticker boarding pass to exit the international section.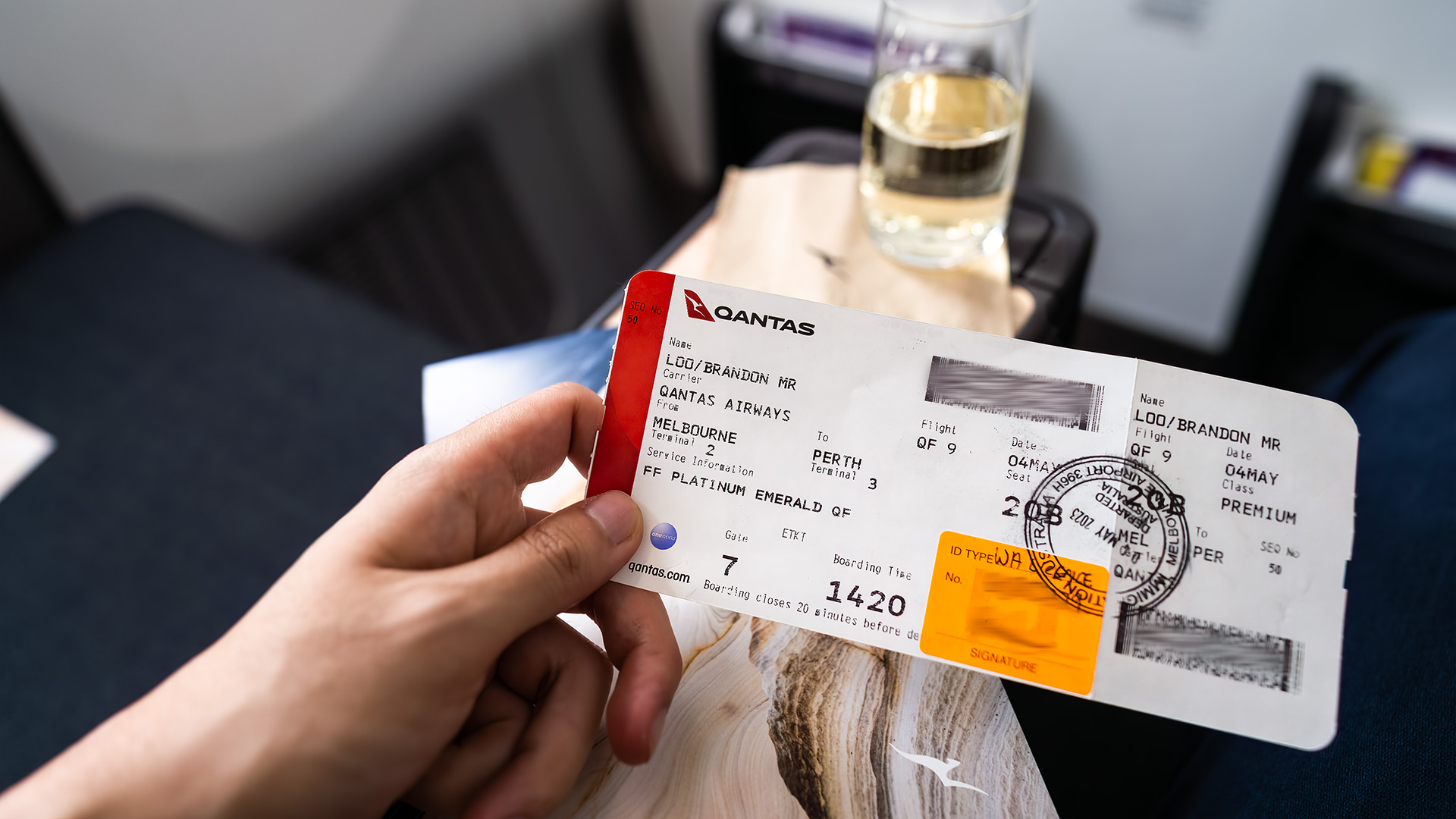 Personally, I've found that going through outbound international security and immigration is the biggest pain point, as there is usually a line at the manual processing lane that you can't skip.
What are the perks of travelling on a tag flight?
Domestic tag flights are best suited to travellers who have premium lounge access – otherwise, the hassle might not be worth it. With the Qantas QF5 and QF9 services out of Sydney and Melbourne, respectively, the biggest drawcard is International First Lounge access for those with Qantas Platinum/Oneworld Emerald status.
Both flights are well-timed in the afternoon or evening, so you can have a relaxing lunch in the lounge.
Another good reason to book tag flights is if you have international lounge passes that wouldn't otherwise be used, such as Priority Pass visits or American Express Centurion Lounge passes.
With Qantas, you'll have international-grade service on the Boeing 787, although these jets don't yet have WiFi installed. On my most recent trip, I upgraded to Premium Economy for only 10,900 Qantas Points and enjoyed the elevated service and dining on QF9 back to Perth.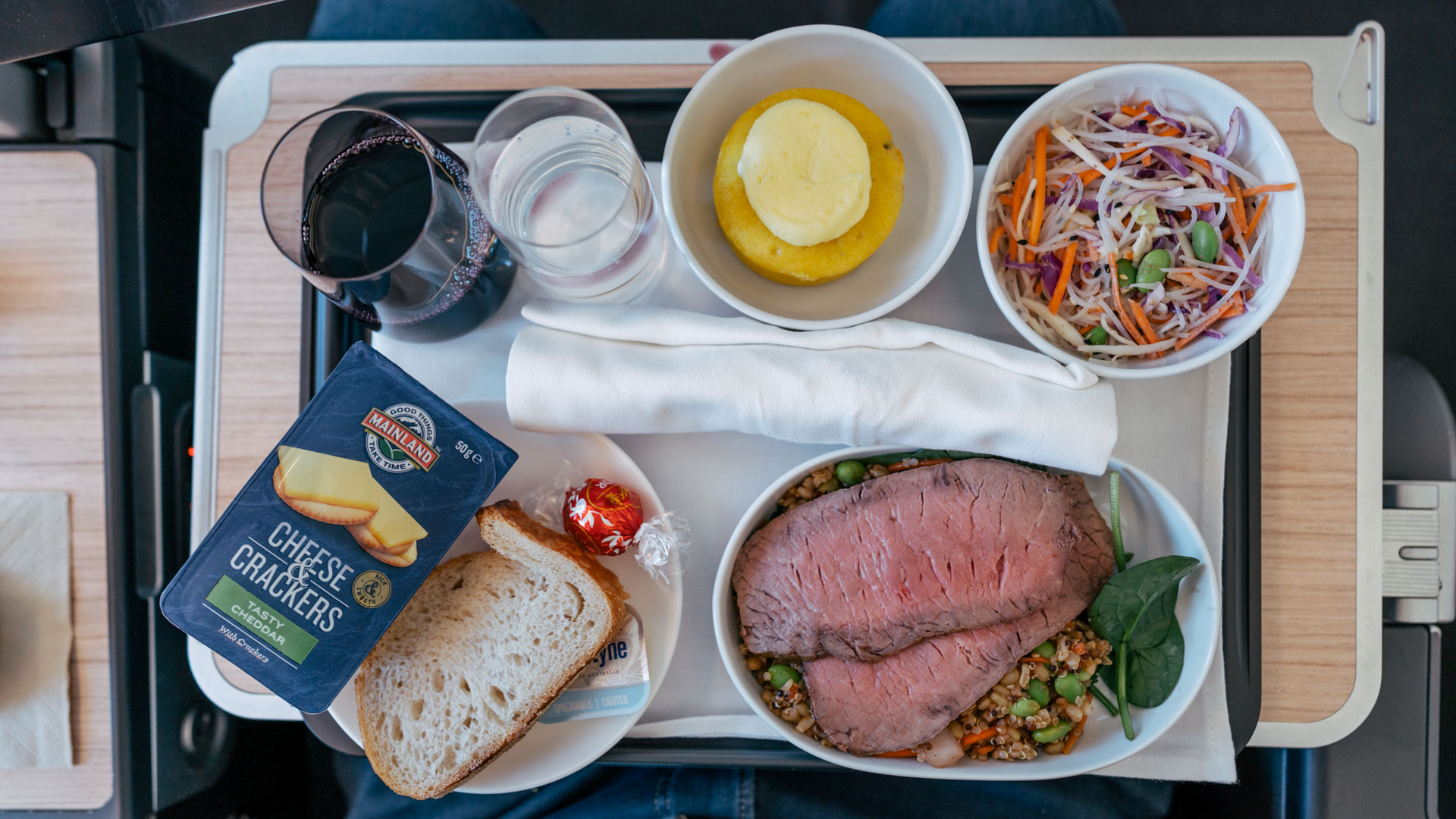 Summing up
Flying a domestic route as an international flight won't be for everybody – the extra steps might not be worth it for someone who just wants to turn up at the airport as late as possible and just hop on the flight.
But if you've got time and you're keen to indulge, booking one of these tag flights (especially on Qantas) can be an easy way to enjoy some time in a nicer lounge.
All photography by Brandon Loo, who travelled at Point Hacks' expense from Melbourne to Perth.
How to fly domestically on an international flight
was last modified:
August 24th, 2023
by