Hotel loyalty programs, otherwise known as frequent guest programs, have traditionally played second fiddle to their larger airline counterparts, frequent flyer programs. The latter has been around for decades while frequent guest programs have only truly emerged onto the loyalty scene over the past decade.
This guide takes a look at frequent guest programs and whether it is worth your time to engage with them, whether you are a frequent traveller spending countless nights a year in hotel rooms or an infrequent hotel guest.
What are frequent guest programs?
Frequent guest programs are hotel loyalty programs, generally offered by large hotel chains. Some of the more popular programs include:
Like frequent flyer programs, members earn points based on how much they engage with the program. Points can be earned for staying at one of the hotel chain's brand of hotels, or when engaging with one of the program's partners.
Another similarity is that frequent guest programs reward their most valued members through status recognition. The more nights or stays that you take with the program, the higher up the status ladder you go and the more rewards you receive. These rewards are obviously tailored for hotel stays but can include increased points earn, upgrades to hotel suites and complimentary access to Executive lounges, which are the hotels' version of airline lounges.
How do they differ to frequent flyer programs?
Differences in value
On a purely mathematical basis, frequent guest programs generally offer less value than redeeming for long-haul premium class seats on an airline, which is one of the most valuable ways to use your frequent flyer points.
However, the dispersion of value within frequent guest programs is usually greater than with frequent flyer programs. There are a few reasons for this, which include:
The hotel industry structure
There is a natural limitation on the hotel industry business model. Unlike airlines, that can redeploy aircraft to certain routes during a period of high demand, such as a city hosting the Olympic Games, for example, hotels are limited in their ability to vary their supply of rooms. They can't just redeploy a hotel or add a remove a floor of rooms at a whim. Therefore, discounts or premiums to normal room rates are more significant with hotel rooms than airline seats when there is a period of low or high demand.
Increased competition within the industry
Competition among hotel providers is also more intense, with tens, if not hundreds of different providers competing for your dollar in any one city. This contrasts from airlines, where only a handful of major airlines dominate any one airport. Other alternative accommodation options such as Airbnb have also intensified the competitive landscape.
Differences in benefits
While there are many similarities in benefits to frequent flyer programs as mentioned above, there are also many differences. These include: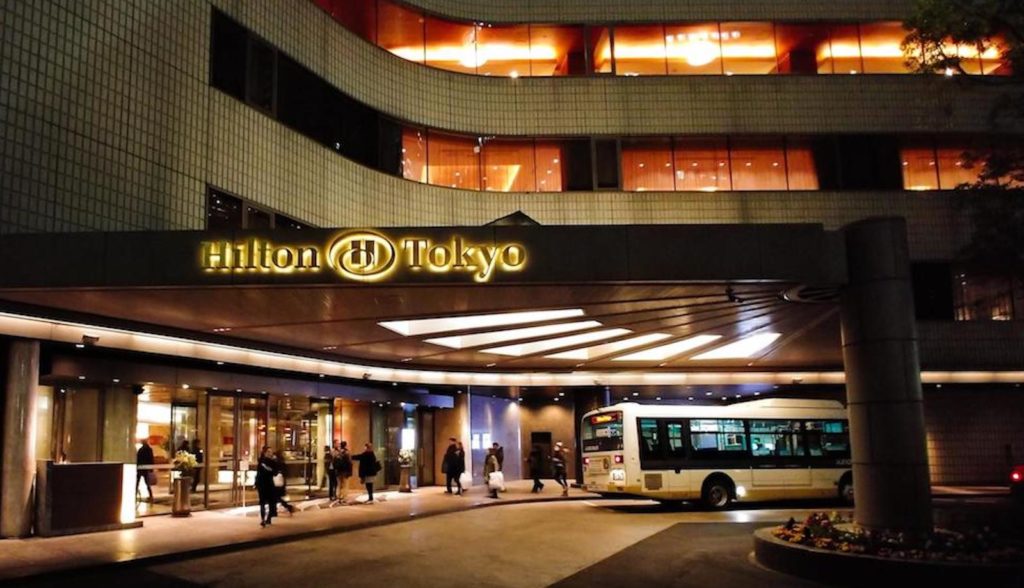 If you are an infrequent hotel guest, are they still worth joining?
Clearly, if you are a frequent guest at a large hotel chain, then it makes sense to join their frequent guest program. Why would you want to leave hotel rewards on the table?
However, if you are one of many that infrequently stay at hotel chains, perhaps just a handful of times a year, you may be wondering whether it is even worth joining? This is especially the case given that most hotel programs employ a hard expiry, making it quite likely that your points will expire before you've had a chance to redeem them for a free hotel night or another reward.
The simple answer to this question though is yes. A number of frequent guest programs allow the ability to forgo earning hotel points and instead give you the option to earn frequent flyer points directly for every hotel night or stay. This means that you can still earn some benefit without the worry of any infrequently earned hotel points expiring before having saved enough for a free hotel night.
And even those hotel programs that don't offer this earning option, it is still beneficial to join them, as they usually provide even base-level members with some benefit, which may include free wi-fi or morning newspaper.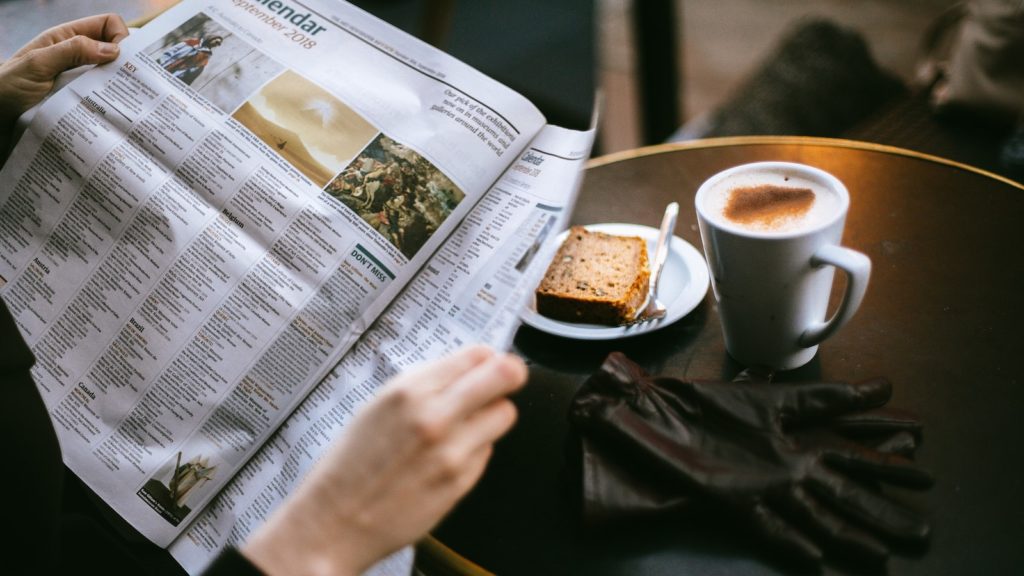 Ad – Scroll down to continue reading.Minimum spend, terms & conditions apply.
Should I look to earn hotel points or airline points/miles?
It really boils down to how often you stay at any particular hotel chain and how much you value the rewards offered from hotel programs compared those of frequent flyer programs.
If you frequently stay at a particular hotel chain, you may wish to lean your earning preference towards hotel points, as you will quickly be able to amass enough points for free hotel nights, as well as be able to take advantage of frequent bonus point promotions by hotels, which can actually be quite attractive.
At Point Hacks, we frequently publish the latest hotel points offers and have dedicated pages for the largest programs, with links below:
Hotel points may also be your preference if you stay at a preferred hotel chain on relatively frequent occasions and can amass enough points to redeem for hotel stays, which is likely to be more valuable than earning frequent flyer points.
If you are an infrequent hotel visitor or stay at a variety of hotel chains, then you will be better off to earn frequent flyer points directly if that option is available to avoid falling foul of hard expiry rules and getting no value.
An argument often proffered by those that only ever choose frequent flyer points as their hotel earning option is that the rewards you can receive from frequent flyer programs are more valuable in terms of a 'user experience' than those offered through hotel programs.
Take for example upgrades. Upgrading from a nice hotel room to a suite is always welcome, but in most cases, will only add a marginal benefit to your travel experience. Contrast this with an upgrade from Business Class to a First Suite on an airline, which can offer an unparalleled level of comfort, especially if the Business Class offering does not provide direct-aisle access for all passengers, or is in a 2-2-2 layout, such as Emirates 777 Business Class.

An even more significant jump in the travel experience is an upgrade from Economy to Business, where you are very likely to go from a cramped, 3-4-3 layout with no more than a recliner seat, to a lie-flat bed with direct aisle access.

While I definitely agree with the above argument regarding frequent flyer benefits trumping those of frequent guest programs on a 'user experience' basis, I also take into account the financial benefits that can also be gained from accruing hotel points and therefore look to diversify my points earning strategy from hotel stays.
An alternative to frequent guest programs
Just briefly, it is important to note that today there are more options to earn rewards from hotel stays outside of frequent guest programs. These include earning frequent flyer points through hotel aggregators such as Agoda, Kaligo and Rocketmiles.
In addition, Qantas Points can be earned also be earned when booking an Airbnb stays if you are looking for a more 'localised homely feel' experience that hotels just can't provide.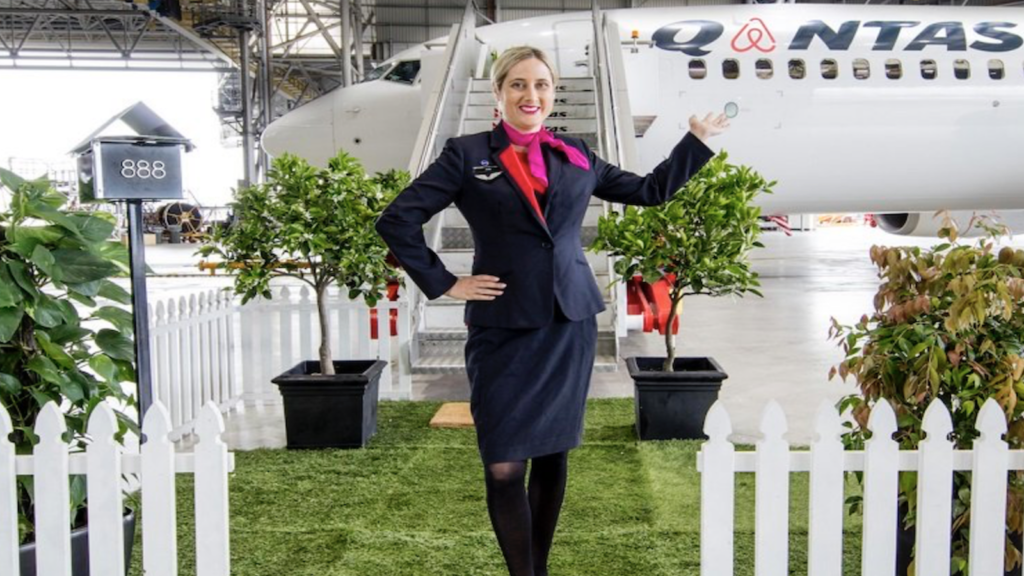 My hotel programs strategy
I personally undertake a hybrid strategy between earning hotel points and direct frequent flyer points when it comes to hotel frequent guest programs. While my preference is for frequent flyer rewards, I do see the value that can be achieved from a free night, especially during peak periods where accommodation costs can be sky-high.
I make sure to join all the frequent guest programs of any hotel chain that I stay at, if for no other reason than to receive the complimentary benefits that come with base-level membership.
But I also realise that I don't stay at hotel chains anywhere near enough to be able to select hotel points as my earning preference for all eight hotel programs that I belong to without seeing my hotel points expire before I can use them.
Therefore, I have selected four hotel chains that I frequent the most and selected hotel points as my earning choice for these. For the other four, I choose to earn frequent flyer points directly.
There are times where I might be staying at a regional centre or a location that might not have many if any, hotel chains available for booking. In these occasions, I look towards one of the hotel aggregators listed above and make sure to earn frequent flyer points on these bookings.
And if I'm looking to immerse myself in the local culture a bit more and stay in the 'burbs' of a city I'm visiting, I make sure to use Airbnb and earn my collection of Qantas Points. I last did this in 2019 on my trip to Athens and staying in less tourist area of the city did make the experience feel more localised.
I find that the above strategy provides the optimal balance between earning the maximum amount of points and value without falling foul of expiry policies
Summing up
More people are beginning to see the value in hotel frequent guest programs and these programs in kind have been promoting themselves to the masses in a much stronger way than they ever have before.
If you find yourself staying at a hotel that offers a frequent guest program, then it always makes sense to join the program, regardless of whether you stay at the hotel on a frequent basis or not. If nothing else, you can obtain some minor benefits that are offered to all members.
Whether to select hotel points or frequent flyer points may be determined by how often you stay at a particular chain's hotel brands, and your subsequent ability to earn enough points to redeem for valuable free nights or stays before the points expire. Alternatively, the value you place on the 'value-add' of frequent guest program rewards to those of frequent flyer rewards can also play a part.
I adopt a hybrid earning strategy from hotel stays as I recognise that there is a lot of value that can be obtained from a free hotel night stay during peak periods. But at the same time, I do value frequent flyer points more as the uplift in the travel experience can be much greater with airline programs. As my example above showed, an upgrade from a hotel room to a suite takes the experience from good to great, whereas an upgrade from Economy to Business can mean the difference between travel heaven and travel hell.
So what are your views about frequent guest programs? Leave your comments below.
Are hotel frequent guest programs worth it?
was last modified:
October 2nd, 2020
by