In one week's time, Westpac is making negative changes to its frequent flyer transfer rates.
Here is our analysis of announcement and what to do before and after the changes come into effect. I have also updated this guide with my advice given the recent news of the devaluation of the Velocity-KrisFlyer transfer rate.
Upcoming changes
From 9 November 2018, redemption rates for transfers from Altitude Rewards to four of its five frequent flyer programs are decreasing.
| Transfer partner | Current rate | New rate | Devaluation |
| --- | --- | --- | --- |
| Velocity (excluding auto-redemptions) | 2 Altitude Rewards points = 1 Velocity Point | 3 Altitude Rewards points = 1 Velocity Point | 33% |
| Enrich | 2 Altitude Rewards points = 1 Enrich mile | 3 Altitude Rewards points = 1 Enrich mile | 33% |
| KrisFlyer | 2.5 Altitude Rewards points = 1 KrisFlyer mile | 3 Altitude Rewards points = 1 KrisFlyer mile | 17% |
| Asia Miles | 2.5 Altitude Rewards points = 1 Asia Mile | 3 Altitude Rewards points = 1 Asia Mile | 17% |
As you can see, the transfer rate will become uniform across all four of these programs.
Which cards are affected?
I reached out to Westpac on Twitter and got the following response:
…customers with the following reward credit cards earning Altitude Points will be impacted: Altitude Black Card, Altitude Business Card, Altitude Business Gold Card, Altitude Business Platinum Card, Altitude Card, Altitude Platinum Card and Altitude Platinum Plus Card.
Ad – Scroll down to continue reading.Minimum spend, terms & conditions apply.
What isn't changing?
The Velocity auto-redemption transfer rate, staying the same at 2 Altitude Rewards points = 1 Velocity Point
The transfer rate to Air New Zealand of 180 Altitude Rewards points = 1 Airpoint
The specific points earn rate on your Altitude Rewards credit card
Westpac customers who have opted into earning Qantas Points are not affected by this change
Previous devaluation
Back in November 2016, Westpac decreased the transfer rate of Altitude Rewards points to KrisFlyer, Asia Miles and Air New Zealand Airpoints by ~25% but did not alter the Velocity or Enrich transfer rates.
A look at the value of each transfer partner
Enrich and Air NZ Airpoints
These two programs offer poor redemption rates, so let's get that out of the way first.
Asia Miles
Cathay Pacific's loyalty program's award chart underwent a devaluation in June 2018 and has really tightened up award availability to and from Australia, reducing the value of this program.
However, if you can find award space for travel on Cathay Pacific or one of its partners like Qantas or Japan Airlines with a specific redemption in mind, then transferring your Altitude Rewards points before 9 November may be a good option.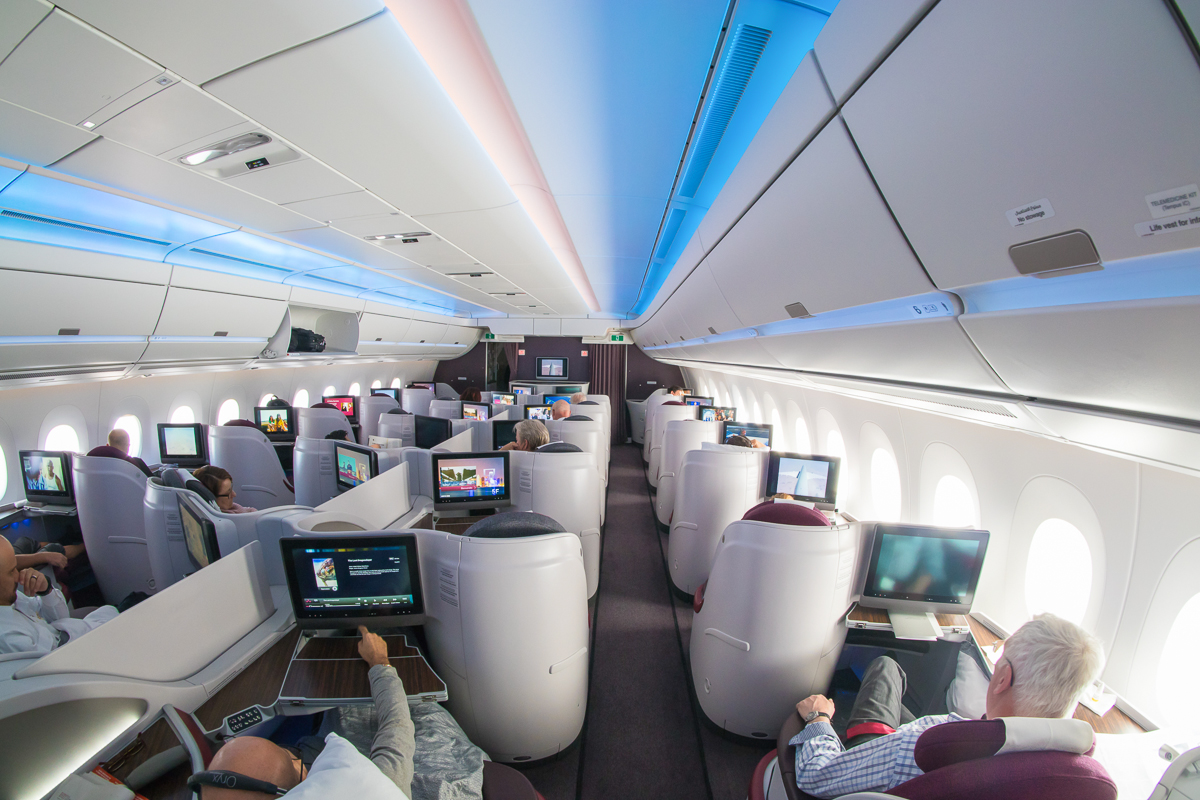 There are some sweet spots in the new Asia Miles award chart—if you can find open seats
Velocity and KrisFlyer
Westpac seem to want you to lock your Altitude Rewards points into a monthly auto-redemption with Velocity—that is why they are keeping its more favourable transfer rate at 2 Altitude Rewards points = 1 Velocity Point via that method.
I actually think this is a good strategy. The reason is because you can transfer your points between Velocity and KrisFlyer.
Let's say you transfer 1000 Altitude Rewards points at the current rates, getting you 500 Velocity Points or 400 KrisFlyer miles. If you have a specific Singapore Airlines redemption in mind, especially in the premium cabins not available to partner programs, then transferring your points to KrisFlyer before the changes is the way to go (just remember you only have three years to use your KrisFlyer miles before they expire).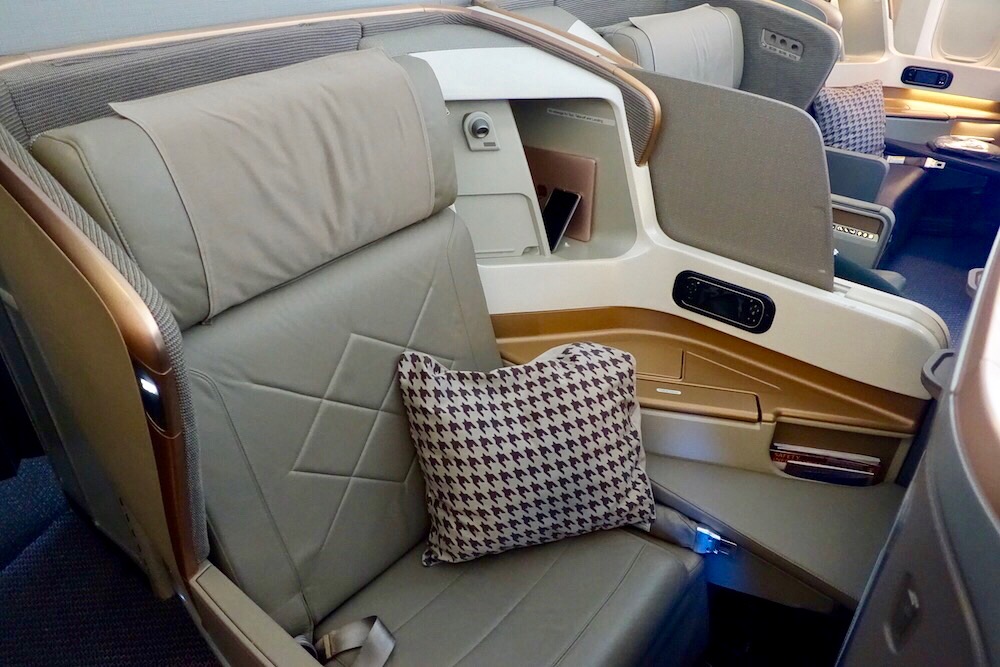 First and Business Class seats on selected routes are only available for redemption by KrisFlyer members, not Velocity or other partners
If you are not sure which of these two programs you are going to use your points with, remember that post-9 November, those 1000 Altitude Rewards points will become only 333 Velocity Points or KrisFlyer miles.
However, if you transfer them to 500 Velocity Points now (or set up an auto-redemption at the same rate moving forward), then you can decide later whether to keep them in Velocity or convert them into 370 KrisFlyer miles until the end of the year.
But—and a big but—is that the Velocity-KrisFlyer transfer rate is devaluing too, so those same 500 Velocity Points will only convert to 322 KrisFlyer miles from 1 January 2019 (compared to 333 KrisFlyer miles if you did a manual transfer from Altitude Rewards to KrisFlyer). I still think this is a good option though as for a potential 'cost' of 11 KrisFlyer miles per 1000 Altitude Rewards points (333 – 322), you can hedge your bets between getting 500 Velocity Points or 322 KrisFlyer miles.
Note that if you set up an auto-redemption, you will be ineligible for the around-twice-yearly transfer bonuses Velocity runs. However, given Westpac is often excluded from these promotions and the average bonus is 15%, that would only bump the conversion from 333 Velocity Points to 383—still less than the 500 you will get through an auto-redemption.
Summing up
This obviously is not great news for current and prospective Westpac customers.
You have one week to make plans on what to do (and not do) with your points. If you are loyal to Velocity and/or KrisFlyer, then locking in a favourable auto-redemption rate to Velocity may make sense for you.
The caveat is that Asia Miles might open award space up again in the future, which means that you will not be able to use your Altitude Rewards points for travel on oneworld airlines if you have transferred all of your points over to (or locked them into an auto-redemption with) Velocity-KrisFlyer.
What is your take on the changes? How will they affect your redemption plans?
Reminder: Westpac reducing transfer rates to all important frequent flyer partners except Qantas
was last modified:
May 28th, 2019
by