With trips to Japan by travellers in Australia growing at a rapid pace, let's have a look at the options of getting there using your frequent flyer points.
In this guide, I focus mainly on flying Business Class to Japan, with tips on which programs provide the best value and when to book.
---
Point Hacks Japan Series
Part I: The Why: My personal tips to make the most of your trip to Japan
Part II: The How: How to use your frequent flyer points to get to Japan
---
Nonstop services
Most flights that jet nonstop between Australia and Japan are from the East Coast: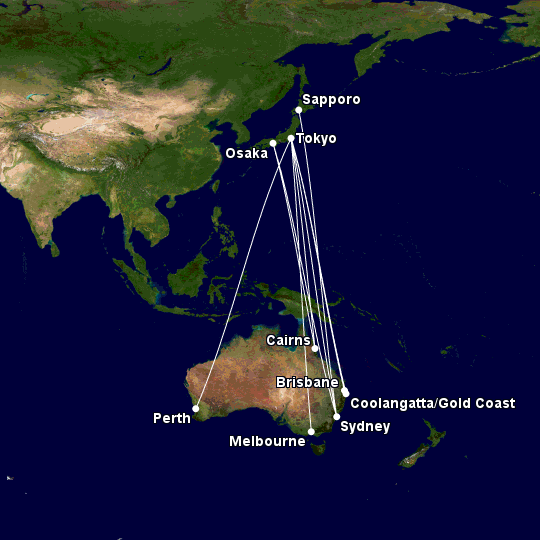 If you are flying from any city not pictured here, you'll need to connect either within Australia or probably in Southeast Asia.
If you have Qantas Points or Asia Miles…
…then aim to fly Qantas or Japan Airlines to Japan.
Qantas Business Class
Qantas has the most nonstop services of any airline between Australia and Japan. You can fly their excellent A330 Business Class product from Sydney, Melbourne or Brisbane direct to Tokyo, with Sydneysiders also able to fly to Osaka and Sapporo (seasonal service 16 December 2019 to 28 March 2020).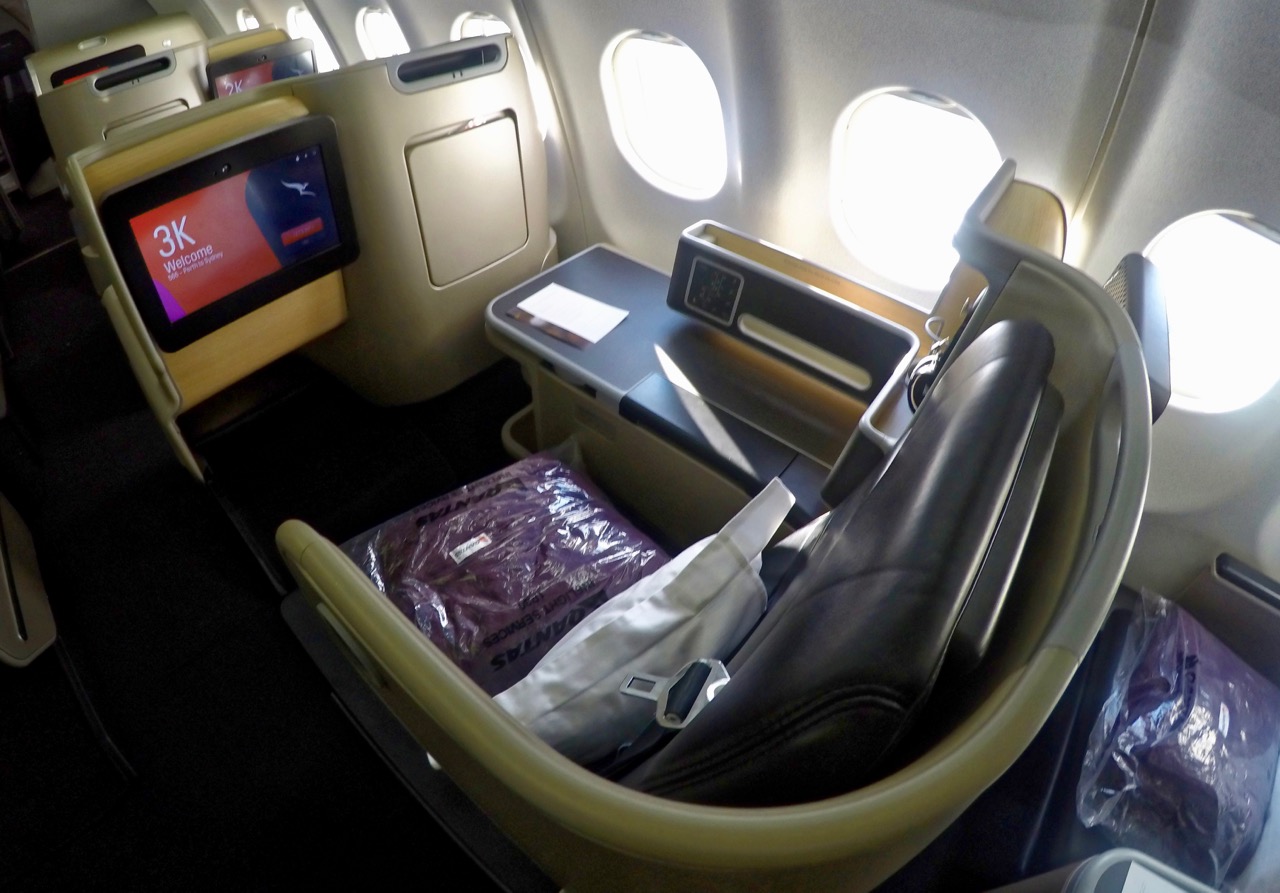 These flights will cost you 50,000 Asia Miles or 72,000 Qantas Points (jumping to 82,000 from 18 September 2019) one-way, with taxes of ~$270 departing Australia and ~$220 on the return (taxes should now be lower than these figures). Here is a dedicated guide to using your points to fly Qantas to Japan.
Japan Airlines Business Class
Japan Airlines is also a Qantas partner and oneworld member, meaning that you can use your Qantas Points to fly their fantastic Business Class product. They fly from both Sydney and Melbourne to Tokyo and the seat is one of the best in the world.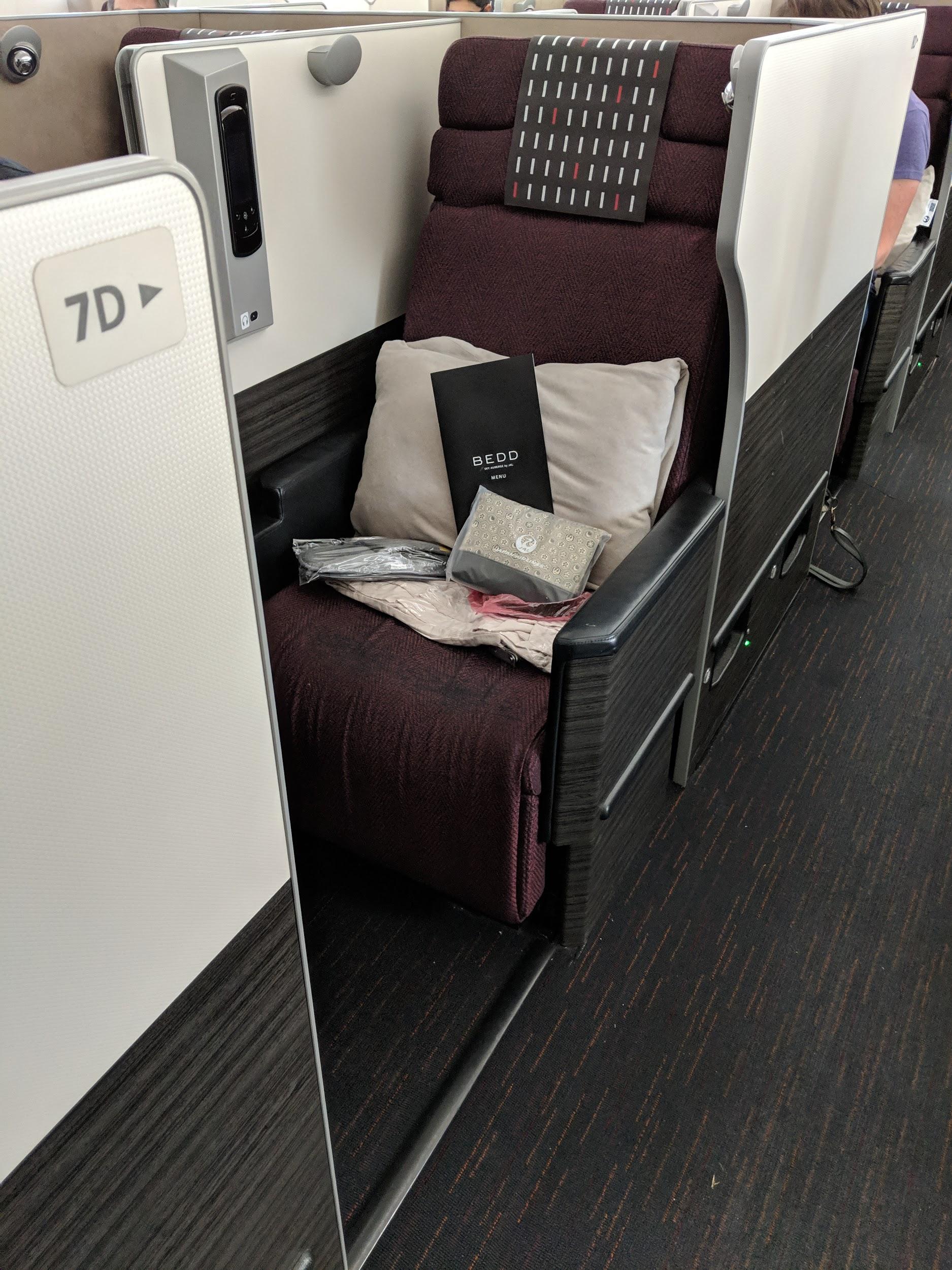 The Apex Suite provides a lot of privacy and you'll get tastier food (and most likely better customer service) than on Qantas.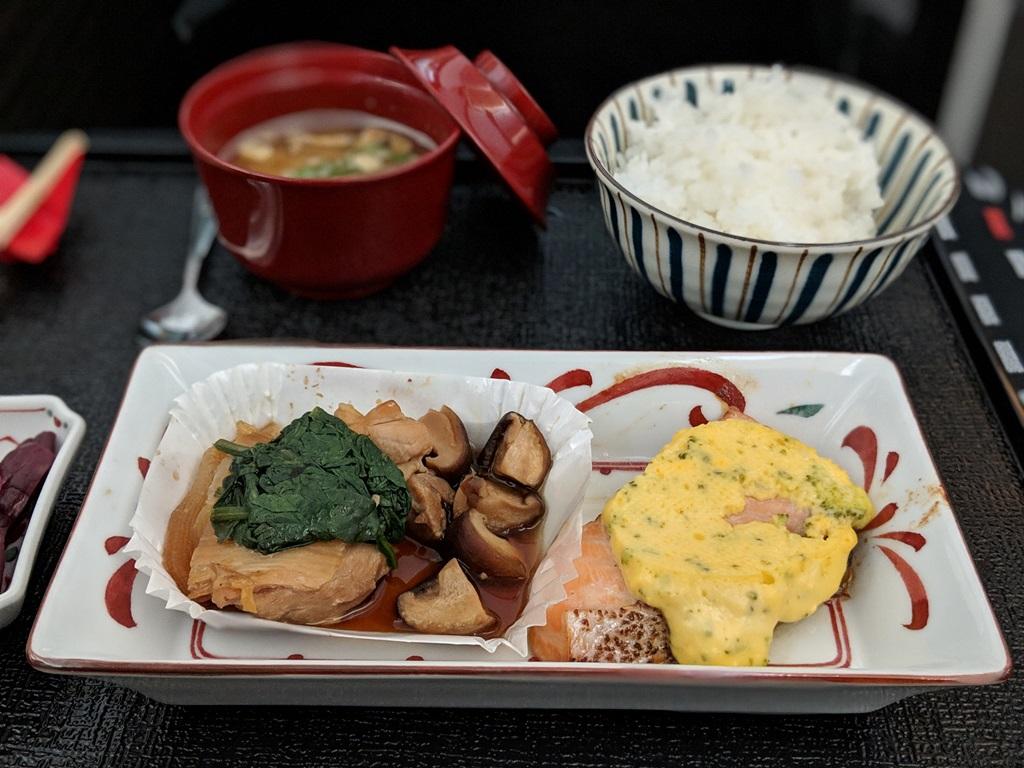 This redemption is slightly more expensive in points terms than flying Qantas. Whilst you have to fork out 6,000-8,000 more Qantas Points compared to flying on Qantas, you'll save ~$90 in taxes on the way there and ~$50 on the return. Therefore, I would recommend trying to fly Japan Airlines rather than Qantas, especially departing Australia.
If you're using Asia Miles, you'll be up for 50,000 from Sydney and 70,000 from Melbourne. Here is our dedicated guide to using points to fly Japan Airlines to Japan.
Make sure you're choosing the best lounge before your flight from both Australia and Japan—this guide will help you do so.
Premium Economy
If you don't have enough points to fly Business Class, then you can fly Japan Airlines Premium Economy for 63,000 Qantas Points one-way (jumping to 70,800 from 18 September 2019). (You cannot use Asia Miles for this redemption.)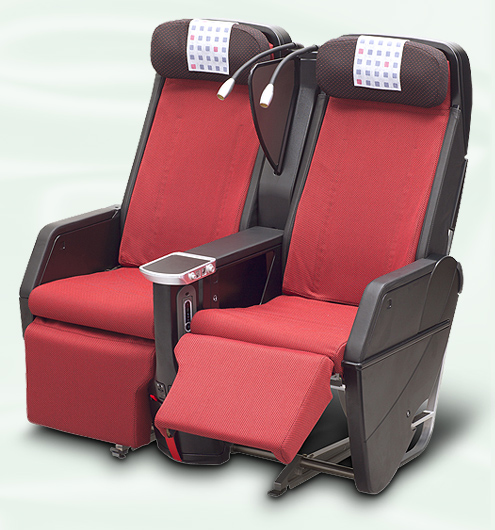 You'll get a quite generous 42 inches of seat pitch between you and the person in front of you, plus a hard shell so you are not bothered by other passengers' movements.
Jetstar
Try to avoid using your Qantas Points with Jetstar, which has an inferior 'Business Class' product—here is our full review.
They fly the routes from both the Gold Coast and Cairns to Tokyo, as well as from Cairns to Osaka.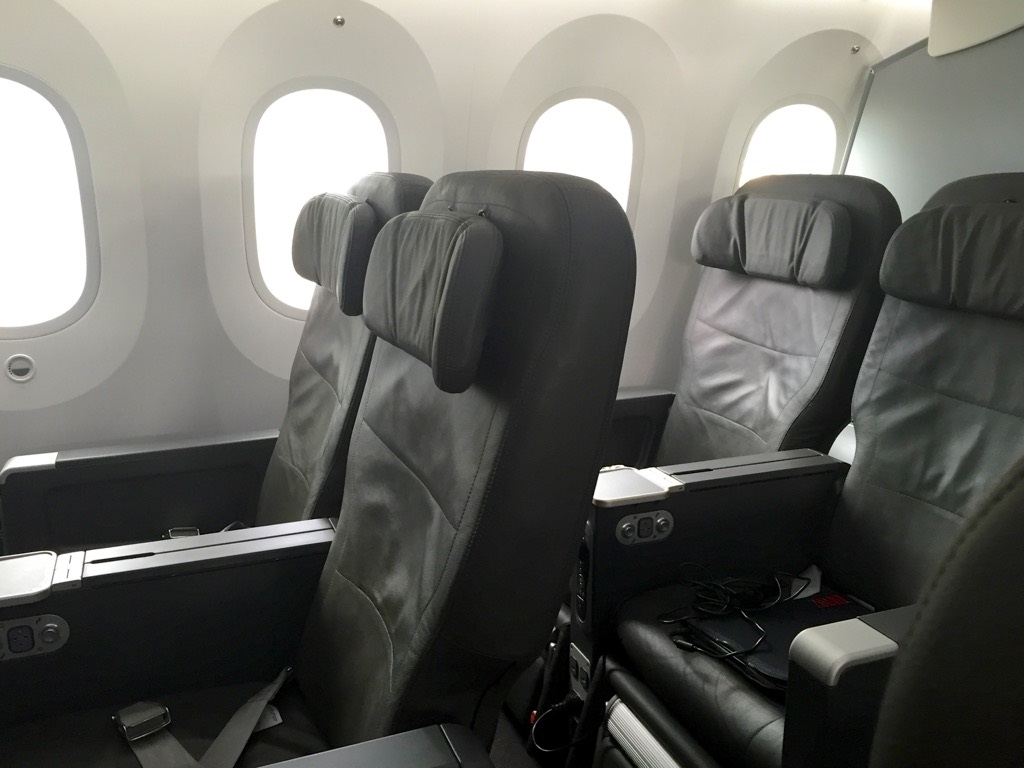 If you have Velocity Points or KrisFlyer miles…
…you probably won't be able to fly nonstop to Japan.
ANA
Japan Airlines' main competitor ANA is part of Star Alliance, which KrisFlyer miles (but not Velocity Points) can be used on. They fly daily from Sydney and Perth (starting 1 September 2019).
ANA has an acceptable Business Class product on these Boeing 787 Dreamliners, however, it is not mindblowing by any standards. Also, award availability is very difficult to come by to/from Sydney; for Perth, I'm not sure yet as the service hasn't started. Hopefully, we'll see more award seats available on that flight.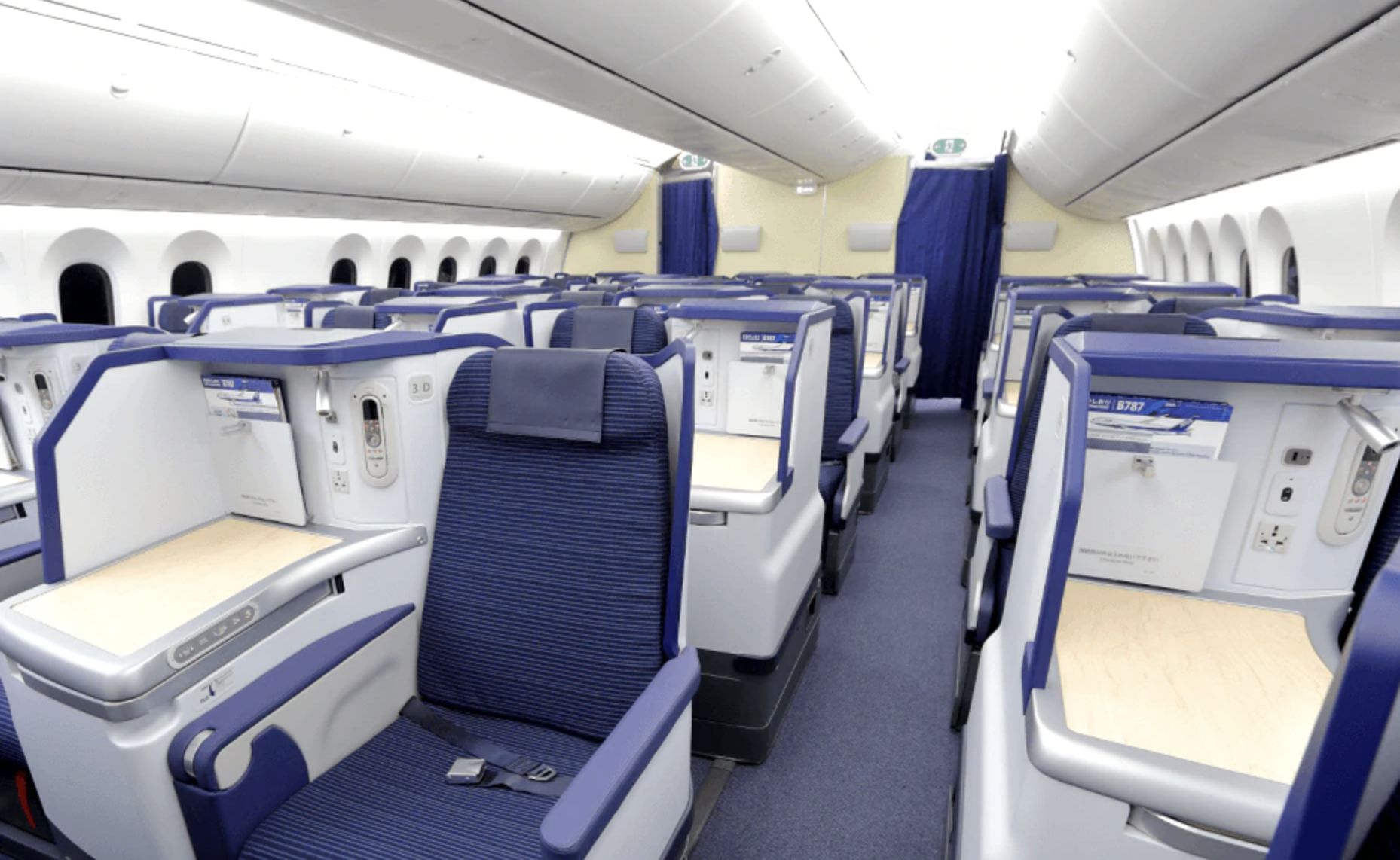 If you can find an open seat, it will set you back 83,000 KrisFlyer miles one-way + $270 in taxes departing Australia and $300 on the return—not the greatest value. Here is our dedicated guide to using points to fly ANA.
Singapore Airlines
Therefore, if you have time to transit through Singapore (or want to make it into a stopover of more than 24 hours), I would recommend flying Singapore Airlines. That's because it's easier to find award availability with them and you'll probably get a lie-flat seat the whole way.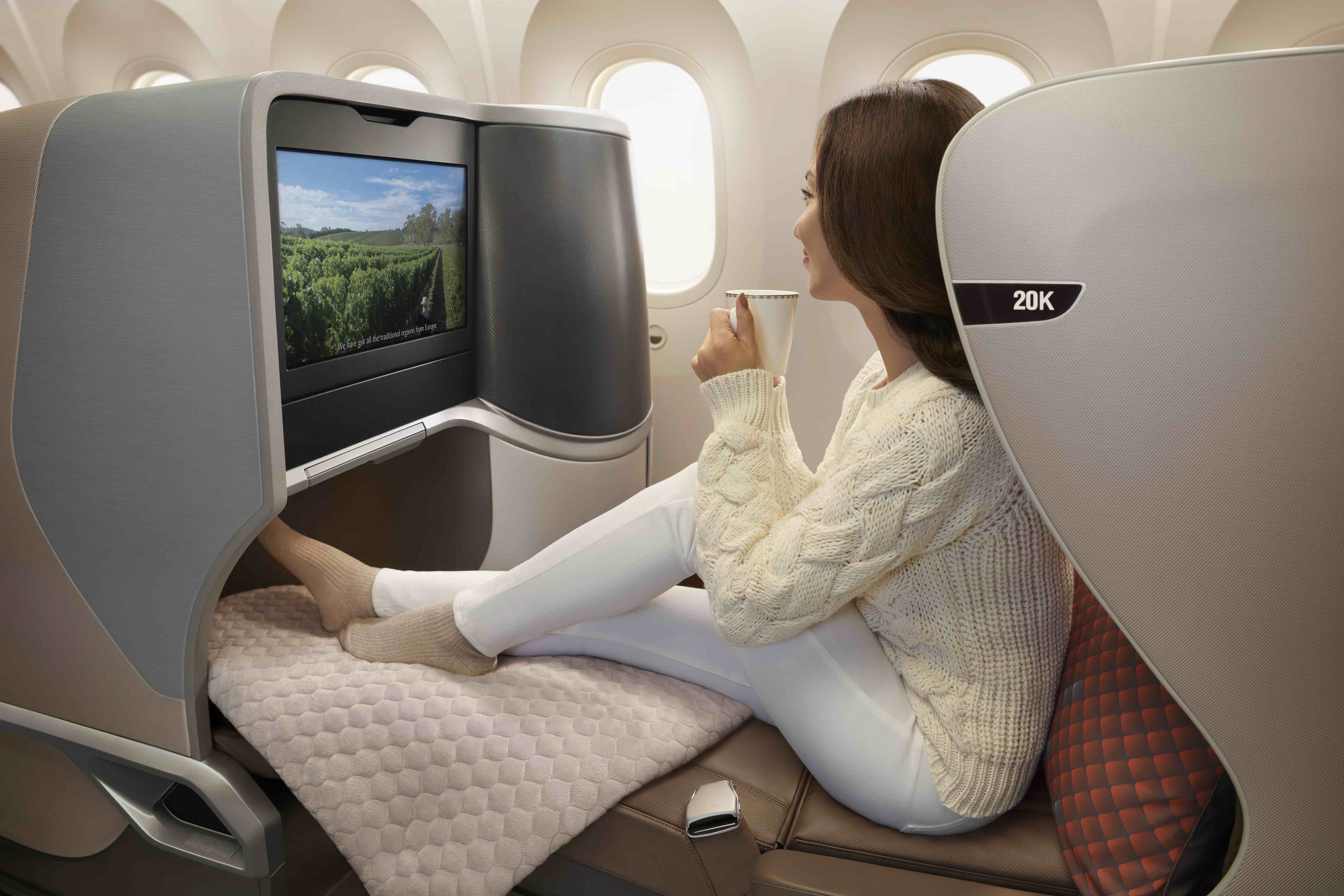 For a one-way Business Class flight, you'll pay 66,000 KrisFlyer miles from Perth/Darwin or 91,000 from the rest of Australia. If you're with Velocity, you'll pay between 65,000 and 78,000 Velocity Points depending on the route.
Taxes are around the $100 mark in both directions, which is very reasonable. They're the same through KrisFlyer and Velocity but award availability is greater through KrisFlyer.
Depending on the type of ticket you book with KrisFlyer miles, you can get a free or cheap stopover in Singapore. With Velocity, you can stretch your layover to a maximum of 24 hours; if it's more than that, you'll have to book two separate awards.
A little more luxury
If you wanted to splash out, then flying Singapore Airlines Suites or First Class between Sydney/Melbourne and Tokyo/Osaka via Singapore is a great option.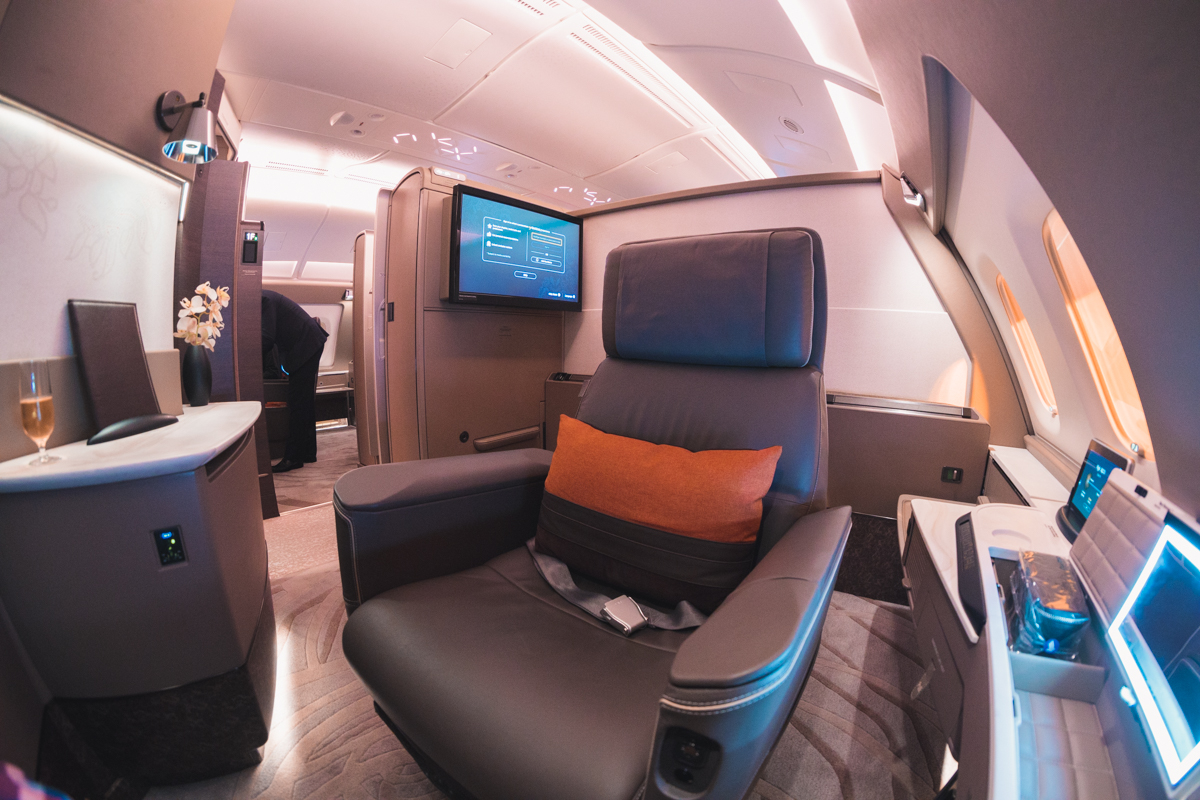 This redemption will set you back 115,000 KrisFlyer miles + ~$100 taxes one-way.
Alternatives
Other options that spring to mind are: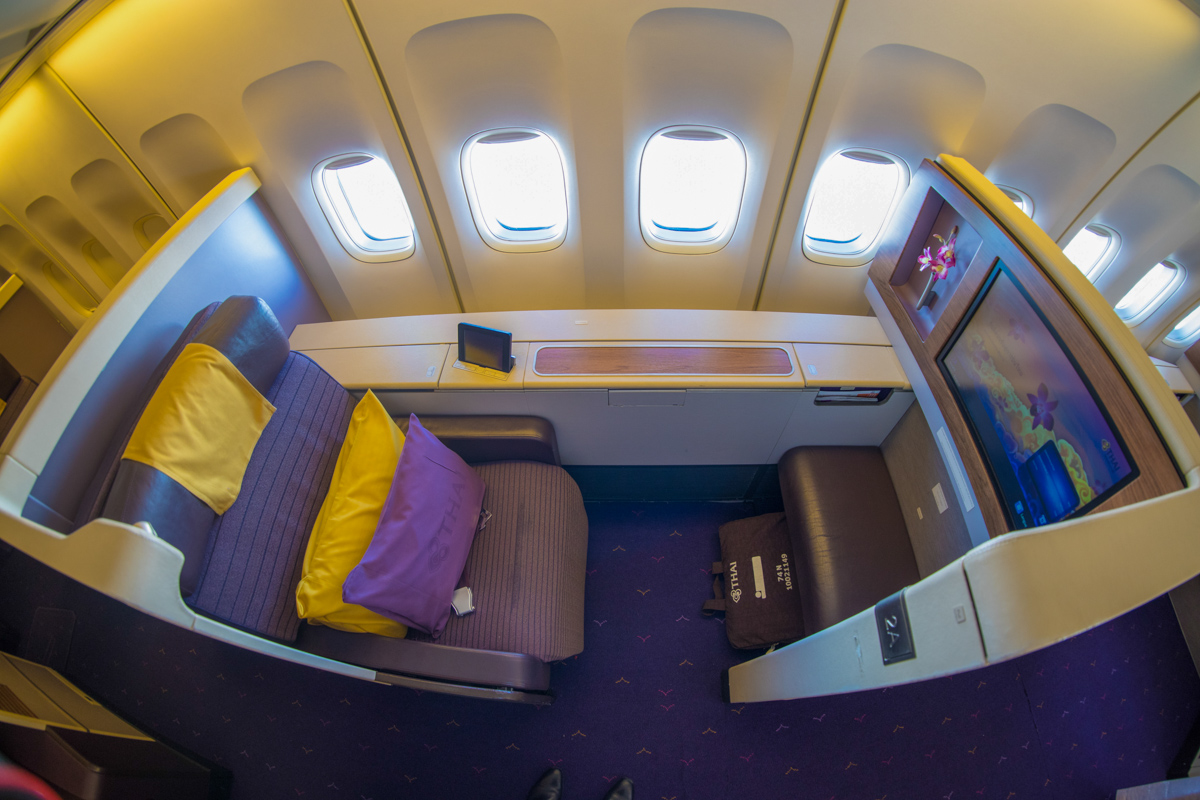 Do you have any other options to add to the list? Let me know in the comments below!
Planning to visit Europe or the US on the same trip?
Unfortunately, there are no airlines that fly First Class nonstop between Australia and Japan.
However, you can enjoy this extra level of luxury between Japan and Europe as well as the US. So if you are thinking of doing a multi-country trip, then read our reviews of Japan Airlines and ANA First Class to see if you can incorporate these products into your plan.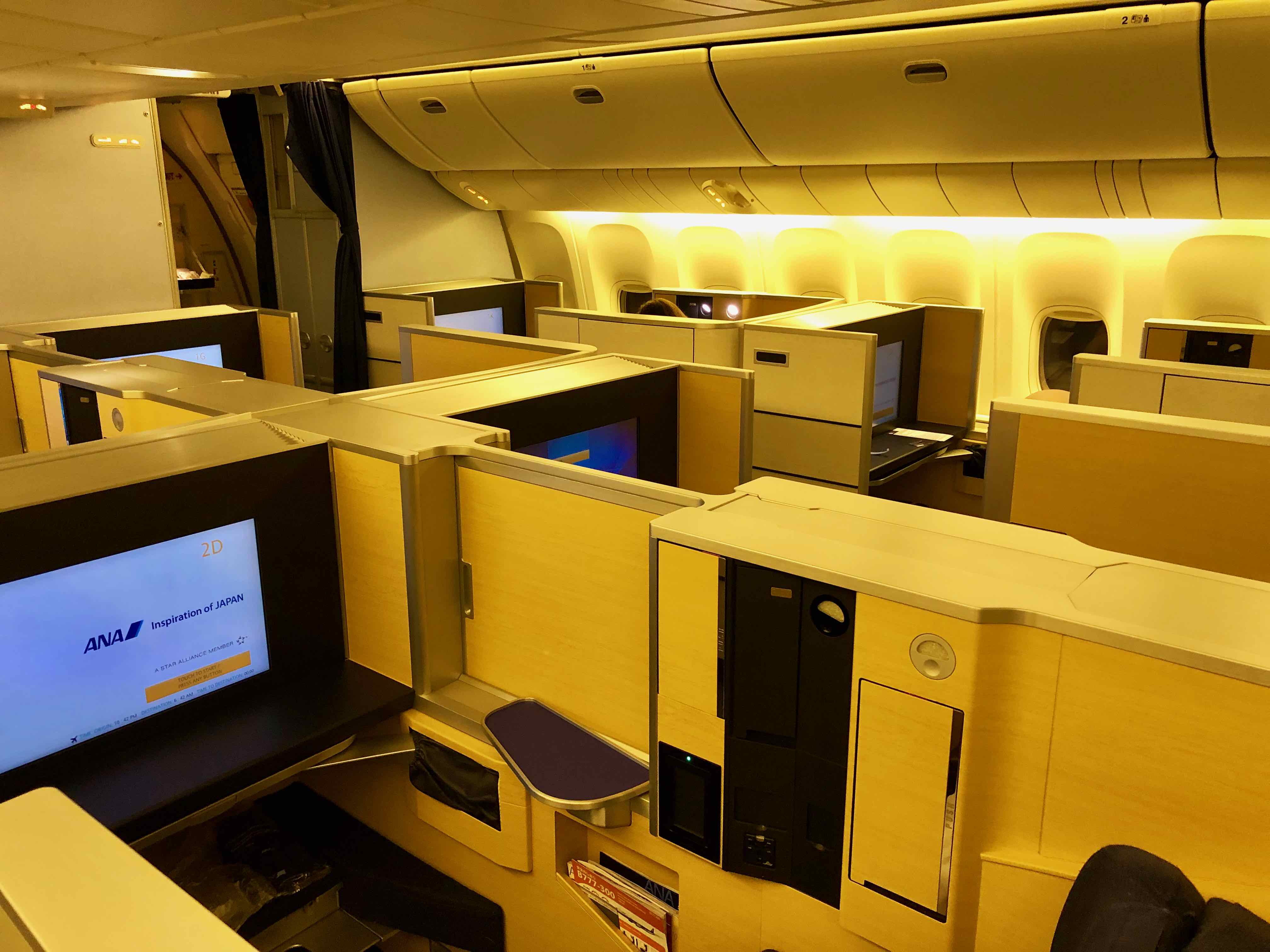 If you are going to fly Economy…
…then aim to buy a ticket with cash, especially if you are thinking of using Qantas Points. With the taxes and surcharges relatively high on award redemptions through Qantas, it might be better for you to save your points for another trip. Plus, cash tickets to Japan have never been cheaper.
Having said that, if you are travelling last-minute or during a busy travel period, then using your points for an Economy Class ticket may make sense. Just make sure you do the maths to make sure you're getting the most value.
Want more inspiration?
We've written about Japan quite a bit before.
Here is how each member of the Point Hacks team travelled to Tokyo for our meetup in August 2018.
You can also read about how Andrew used his Qantas and Velocity Points to fly Business Class to Japan.
Similarly, Ricardo booked his trip-of-a-lifetime to Tokyo for less than US$1000, with a focus on luxury hotels.
Plus, learn how to fly any route within Japan for less than $135 including checked baggage.
Summing up
Japan is a very popular destination for travellers from Australia—and with good reason.
Given the high demand for premium cabin products between the two countries, my main tip would be to plan well in advance (11-12 months out if possible).
Those with Qantas Points, Asia Miles or another oneworld points currency will have the most options. Conversely, those with Velocity Points, KrisFlyer miles or another Star Alliance points currency are probably best aiming to fly via Singapore.
If you are going to make the trek of 7-10 hours in Economy Class, then I would suggest buying your ticket with cash and saving your points for another trip.
Happy travels to the Land of the Rising Sun!
How have you used your frequent flyer points to travel to Japan? Do you have any insider tips to share in the comments below?
Supplementary images courtesy respective airlines.
How to use your frequent flyer points to get to Japan
was last modified:
July 24th, 2019
by