Virgin Australia announced late last year that they will be launching a new route between Brisbane and Tokyo Haneda on 29 March 2020. They'll also look to codeshare with Japan's largest airline, All Nippon Airways (ANA).
Further details on this codeshare have now been announced and can be found in the Virgin Australia section below.
Over the past couple of months, Australian and Japanese government authorities have been working out how to allocate new slots at Tokyo International Airport (also known as Haneda).
Four new slots for flights from Australia to Haneda are opening up from 29 March 2020. One each has been allocated to Qantas, Virgin Australia, Japan Airlines and ANA.
The latest news is that Japan Airlines and ANA have decided what to do with their slots. It's starting to get a bit confusing, so I've put together this table showing all nonstop flights from Australia to Japan from 29 March 2020:
| Airline | Origin | Destination | Aircraft | Notes |
| --- | --- | --- | --- | --- |
| Japan Airlines | Sydney | Tokyo Haneda | Boeing 787 | Switching from Tokyo Narita |
| | Melbourne | Tokyo Narita | Boeing 787 | |
| ANA | Sydney | Tokyo Haneda | Boeing 787 | Going from 1x to 2x daily |
| | Perth | Tokyo Narita | Boeing 787 | |
| Virgin Australia | Brisbane | Tokyo Haneda | Airbus A330 | New route |
| Qantas | Sydney | Tokyo Haneda | Boeing 747 | |
| | Sydney | Osaka | Airbus A330 | |
| | Melbourne | Tokyo Narita | Airbus A330 | Moving to Tokyo Haneda |
| | Brisbane | Tokyo Narita | Airbus A330 | |
| Jetstar | Cairns | Tokyo Narita | Boeing 787 | |
| | Cairns | Osaka | Boeing 787 | |
| | Gold Coast | Tokyo Narita | Boeing 787 | |
Japan Airlines
Japan Airlines currently has flights from Sydney and Melbourne to Tokyo, both landing at Narita. However, the airline will switch their Sydney flight over to Haneda from 29 March 2020.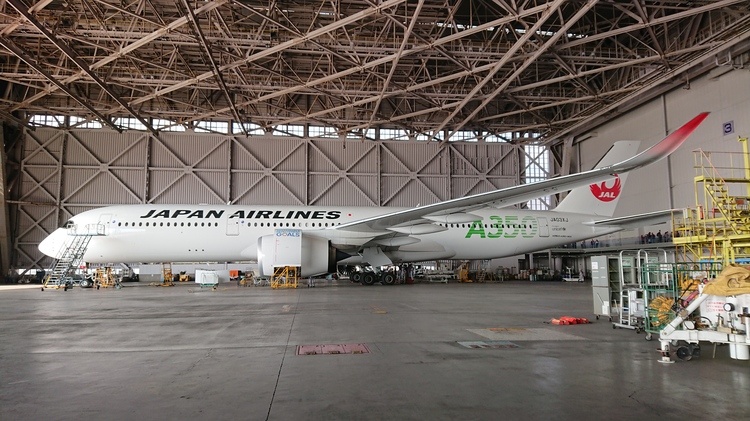 ANA
ANA already has a daily flight from Sydney to Tokyo Haneda, but they will add a second daily service from 25 April 2020. This is in addition to its Perth – Tokyo Narita route.
For the extra Sydney flight, 'reservations and ticket sales are scheduled to begin in mid-December.'
Virgin Australia
Virgin Australia is set to use an Airbus A330 to service its new route from Brisbane to Tokyo Haneda.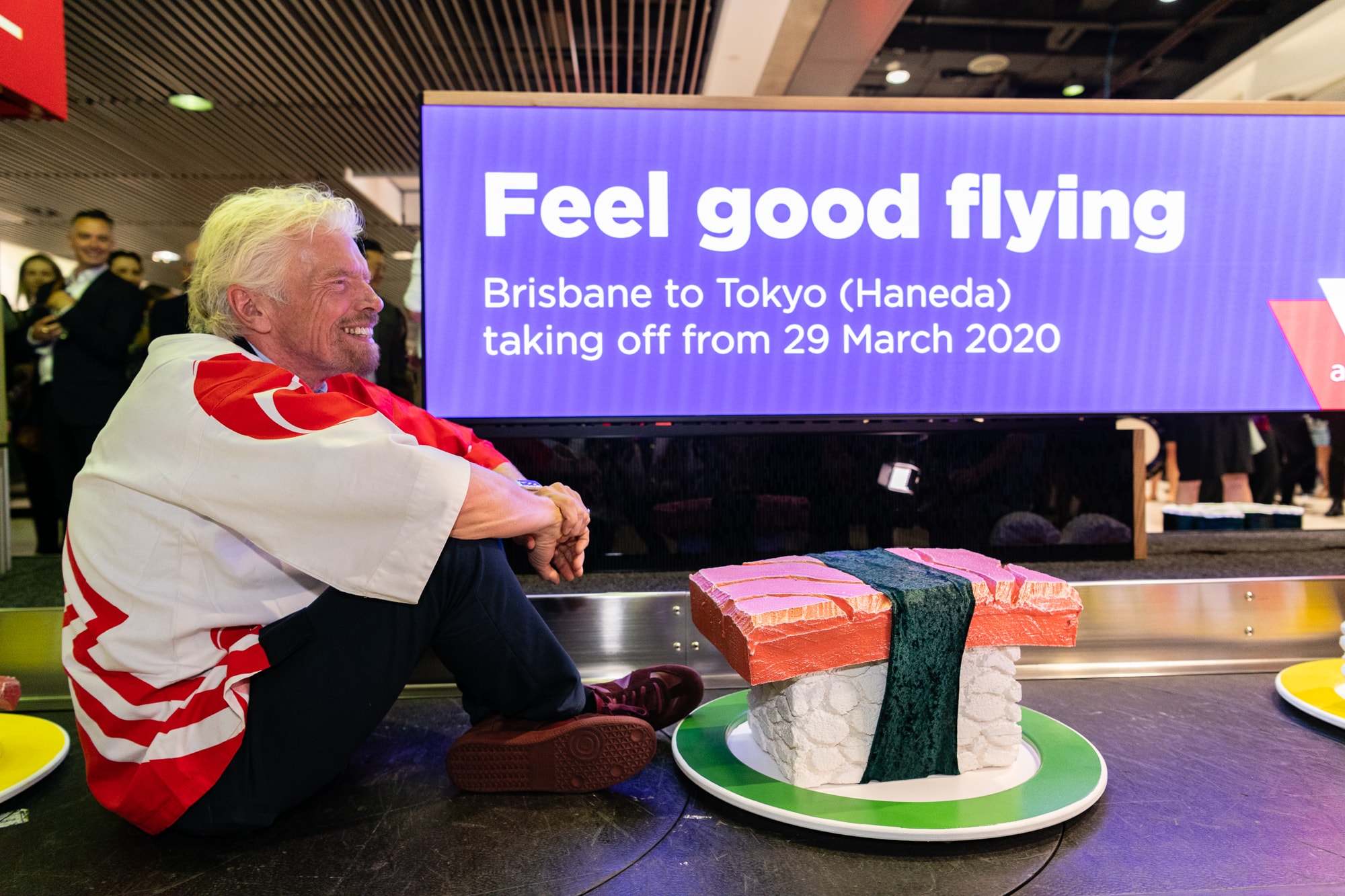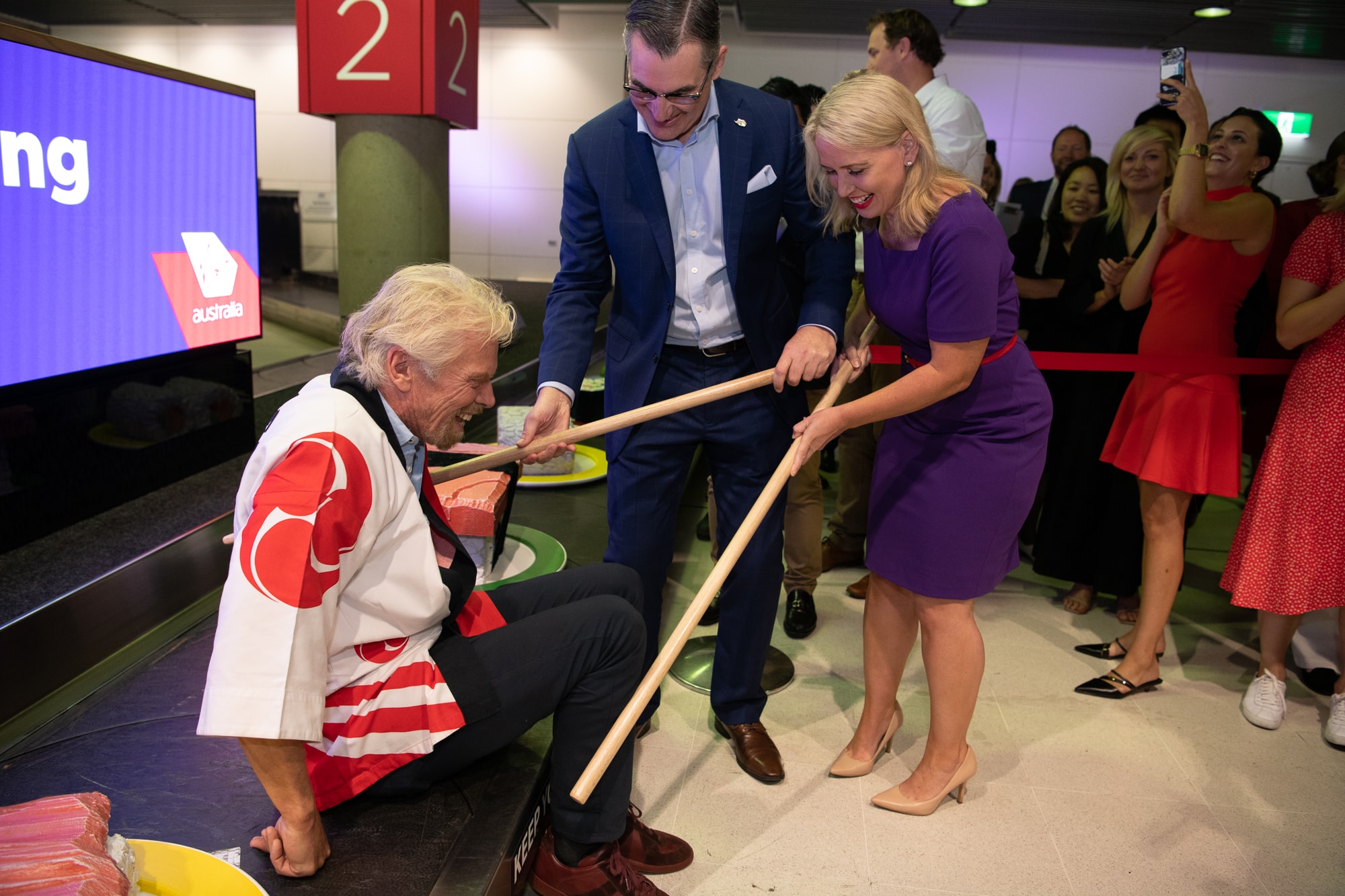 The aircraft will be the one pulled off the soon-to-be-suspended Melbourne to Hong Kong route.
Virgin Australia and ANA announced a codeshare deal in January 2020, which will allow Velocity Frequent Flyer and ANA Mileage Club members to gain reciprocal frequent flyer benefits. That includes the ability to earn and redeem points or miles on eligible flights between Australia and Japan, as well as throughout their respective domestic networks.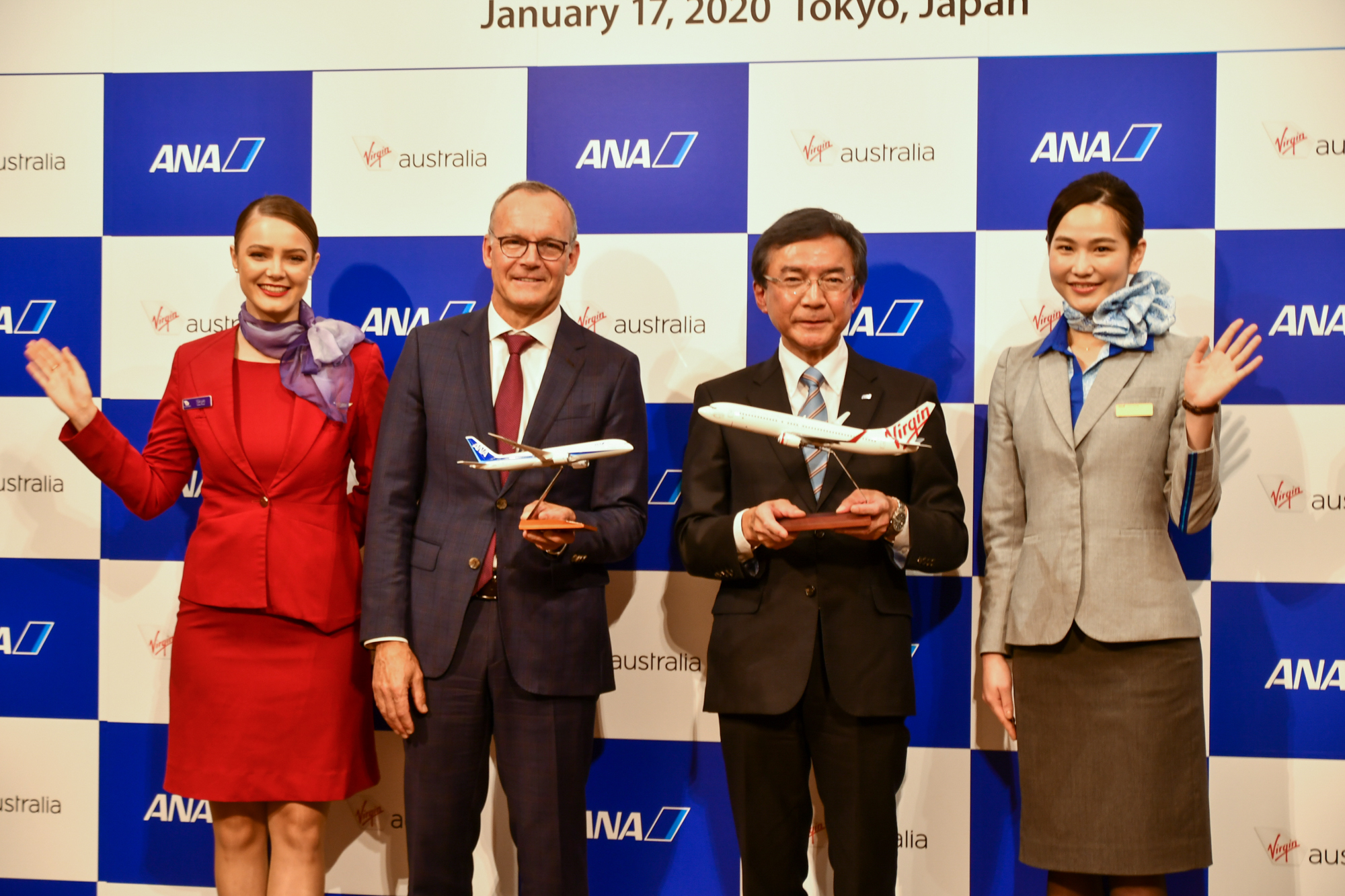 The agreement will be launched in stages:
Unfortunately, the partnership between Virgin Australia and ANA ends there. It was hoped that ANA may be included as a new partner of the Velocity Frequent Flyer program, which would have allowed for reciprocal frequent flyer benefits to accrue on all global flights operated by the respective carriers. Perhaps this is something we can look forward to in the future!
Qantas
Qantas is moving its daily A330 Melbourne flight from Narita to Haneda. More on that here.
Why is Tokyo Haneda better than Tokyo Narita?
Tokyo's Haneda Airport has historically operated domestic flights. However, over the past few years, the Japanese Government has been opening it up to more international flights.
It takes twice as long to get into the city from Narita than Haneda. Haneda also provides better domestic connections.
Qantas and ANA currently fly from Sydney to Haneda once a day but all other flights from Australia (operated by Qantas, Japan Airlines, ANA and Jetstar) land at Narita.
Premium cabin passengers enjoy basically the same quality of lounge options at either airport. However, there are no Priority Pass lounges at Haneda, meaning that those travelling in Economy Class may prefer to use one of the five lounges at Narita.
When will the new services start?
Haneda will open up four new slots at the airport for Australian flights starting 29 March 2020. This is partly in preparation for the Summer Olympics in July-August next year.
---
In this guide
With trips to Japan by travellers in Australia growing at a rapid pace, let's have a look at the options of getting there using your frequent flyer points.
In this guide, I focus mainly on flying Business Class to Japan, with tips on which programs provide the best value and when to book.
---
Point Hacks Japan Series
Part I: The Why: My personal tips to make the most of your trip to Japan
Part II: The How: How to use your frequent flyer points to get to Japan
---
Nonstop services
Most flights that jet nonstop between Australia and Japan are from the East Coast:
If you are flying from any city not pictured here, you'll need to connect either within Australia or probably in Southeast Asia.
If you have Qantas Points or Asia Miles…
…then aim to fly Japan Airlines or Qantas.
Japan Airlines First Class
This is the most luxurious way to fly nonstop between Australia and Japan. It will operate on the Sydney – Tokyo Haneda route from 1 September 2020 (upgrading from the 787).
Japan Airlines First Class is set up in a 1-2-1 configuration, with eight open suites across two rows. It's an older-style product but still shines with fantastic service, comfortable bedding and incredible food.
You can use 87,000 Asia Miles or 129,300 Qantas Points for this one-way flight. Another good option is to use 135,000 Asia Miles to fly all the way to the US or Europe with a free stopover in Tokyo (which you'll have to book over the phone).
This is also a great opportunity to book a round-the-world redemption in First Class using 455,000 Qantas Points.
You can read more in our guide to using points to fly Japan Airlines to Japan.
Qantas Business Class
Qantas has the most nonstop services of any airline between Australia and Japan.
You can fly their excellent A330 Business Class product from Sydney, Melbourne or Brisbane nonstop to Tokyo, with Sydneysiders also able to fly to Osaka and Sapporo (seasonal service 16 December 2019 to 28 March 2020 and 14 December 2020 until 27 February 2021).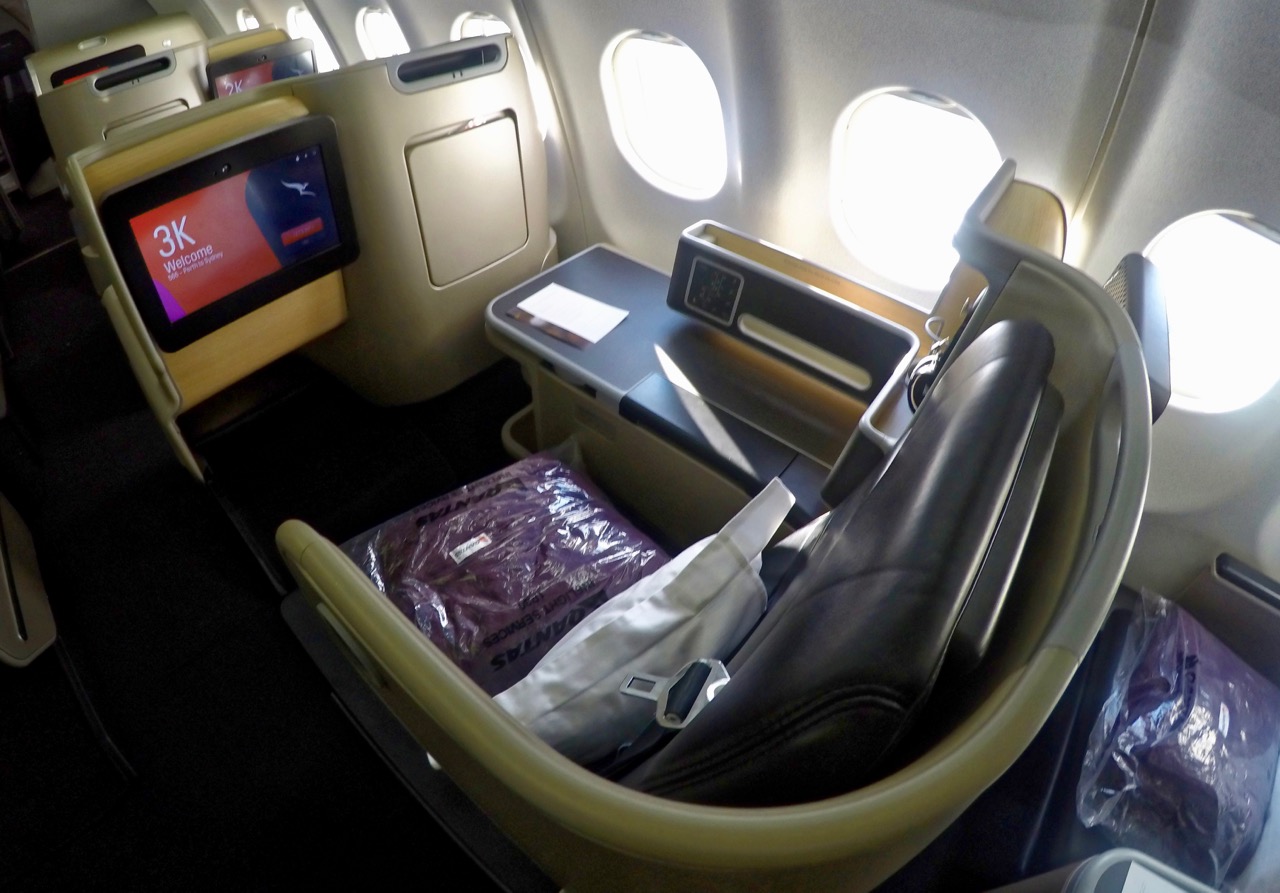 These flights will cost you 61,000 Asia Miles (70,000 from Melbourne) or 82,000 Qantas Points one-way. Here is a dedicated guide to using your points to fly Qantas to Japan.
Japan Airlines Business Class
Japan Airlines is also a Qantas partner and oneworld member, meaning that you can use your Qantas Points to fly their fantastic Business Class product. They fly from both Sydney and Melbourne to Tokyo and the seat is one of the best in the world.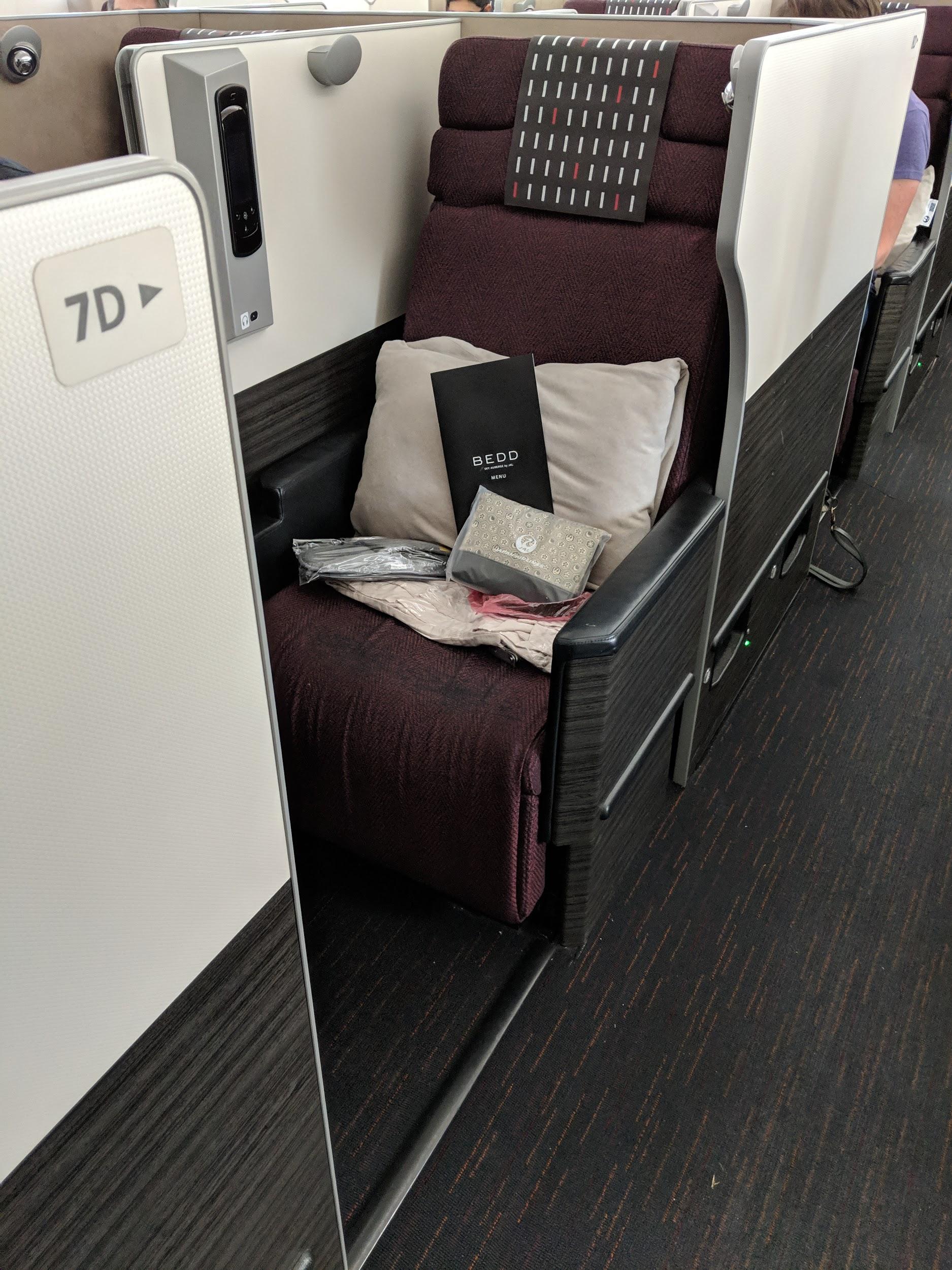 The Apex Suite provides a lot of privacy and you'll get tastier food (and most likely better customer service) than on Qantas.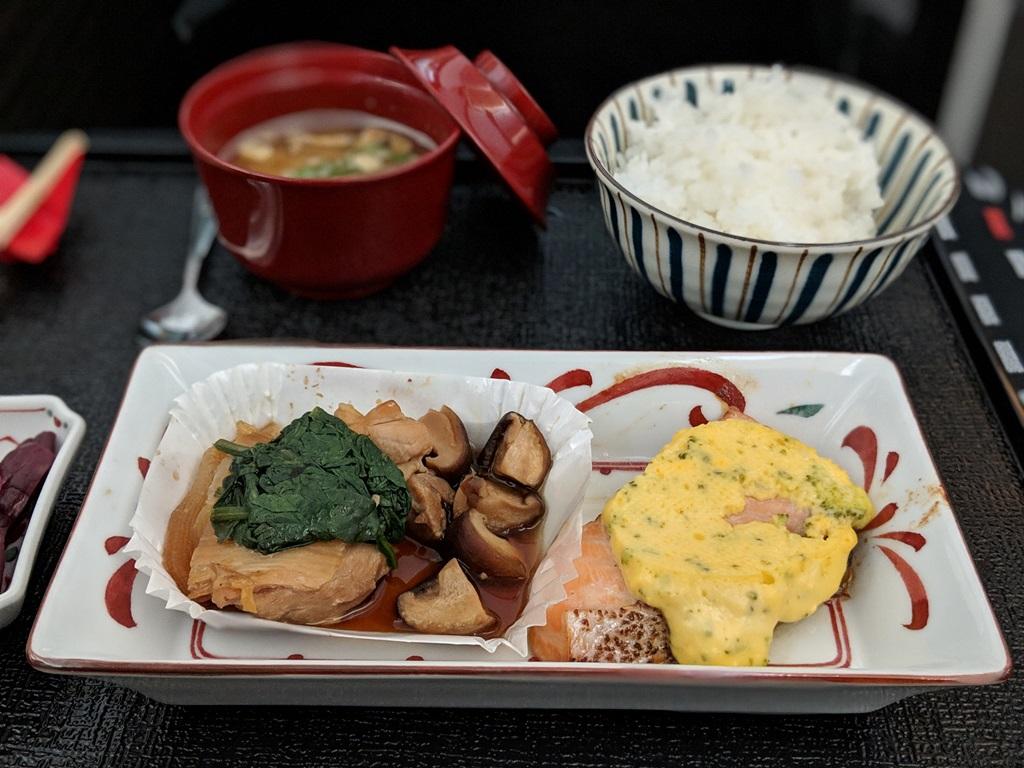 This redemption is slightly more expensive in points terms than flying Qantas, with you having to fork out 6,000-8,000 more Qantas Points.
If you're using Asia Miles, you'll be up for 61,000 from Sydney and 70,000 from Melbourne. Here is our dedicated guide to using points to fly Japan Airlines to Japan.
Make sure you're choosing the best lounge before your flight from both Australia and Japan—this guide will help you do so.
Premium Economy
If you don't have enough points to fly Business Class, then you can fly Japan Airlines Premium Economy for 70,800 Qantas Points one-way. (You cannot use Asia Miles for this redemption.)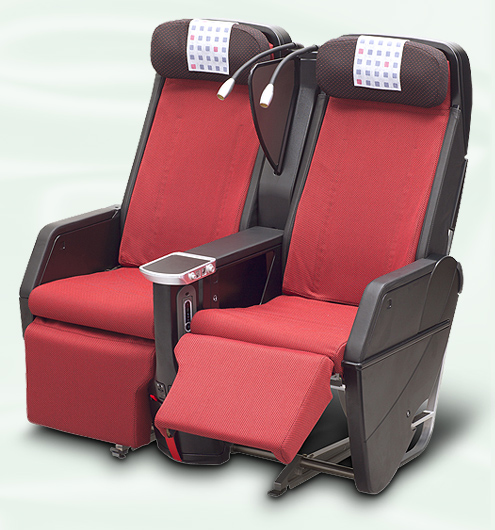 You'll get a quite generous 42 inches of seat pitch between you and the person in front of you, plus a hard shell so you are not bothered by other passengers' movements.
Jetstar
Try to avoid using your Qantas Points with Jetstar, which has an inferior 'Business Class' product—here is our full review.
They fly the routes from both the Gold Coast and Cairns to Tokyo, as well as from Cairns to Osaka.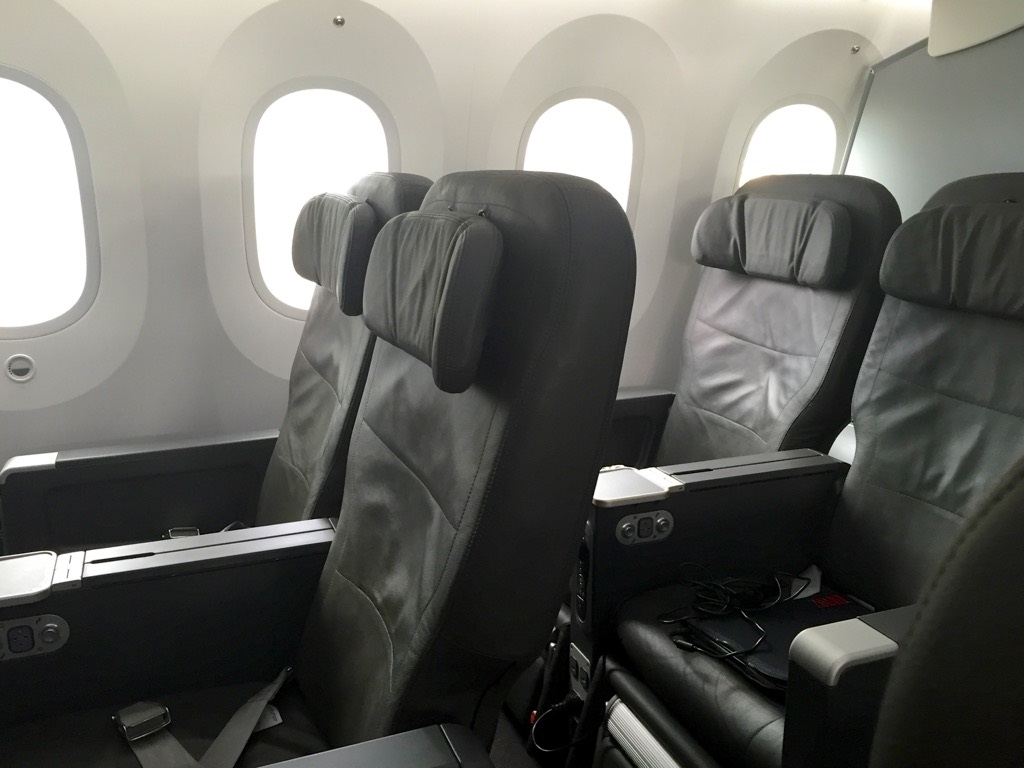 If you have Velocity Points or KrisFlyer miles…
…then aim to fly Virgin Australia (or maybe ANA or Singapore Airlines.)
Virgin Australia
Australia's second-largest airline will launch its new Brisbane – Tokyo Haneda flight on 29 March 2020. It features the airline's excellent Business Class product.
You can score a one-way Business Class flight for 59,500 Velocity Points + $144 in taxes ($11 cheaper coming home.) Economy Class costs 27,800 points + $129.
Whilst KrisFlyer and Etihad Guest miles can technically be used, pricing is not yet confirmed.
For more information, check out our dedicated guide to using points to fly Virgin Australia to Japan.
ANA
Japan Airlines' main competitor ANA is part of Star Alliance, which KrisFlyer miles (but not yet Velocity Points) can be used on. They fly from Sydney and Perth.
ANA has an acceptable Business Class product on these Boeing 787 Dreamliners, however, it is not mindblowing by any standards. Also, award availability is very difficult to come by to/from Sydney; Perth is more generous.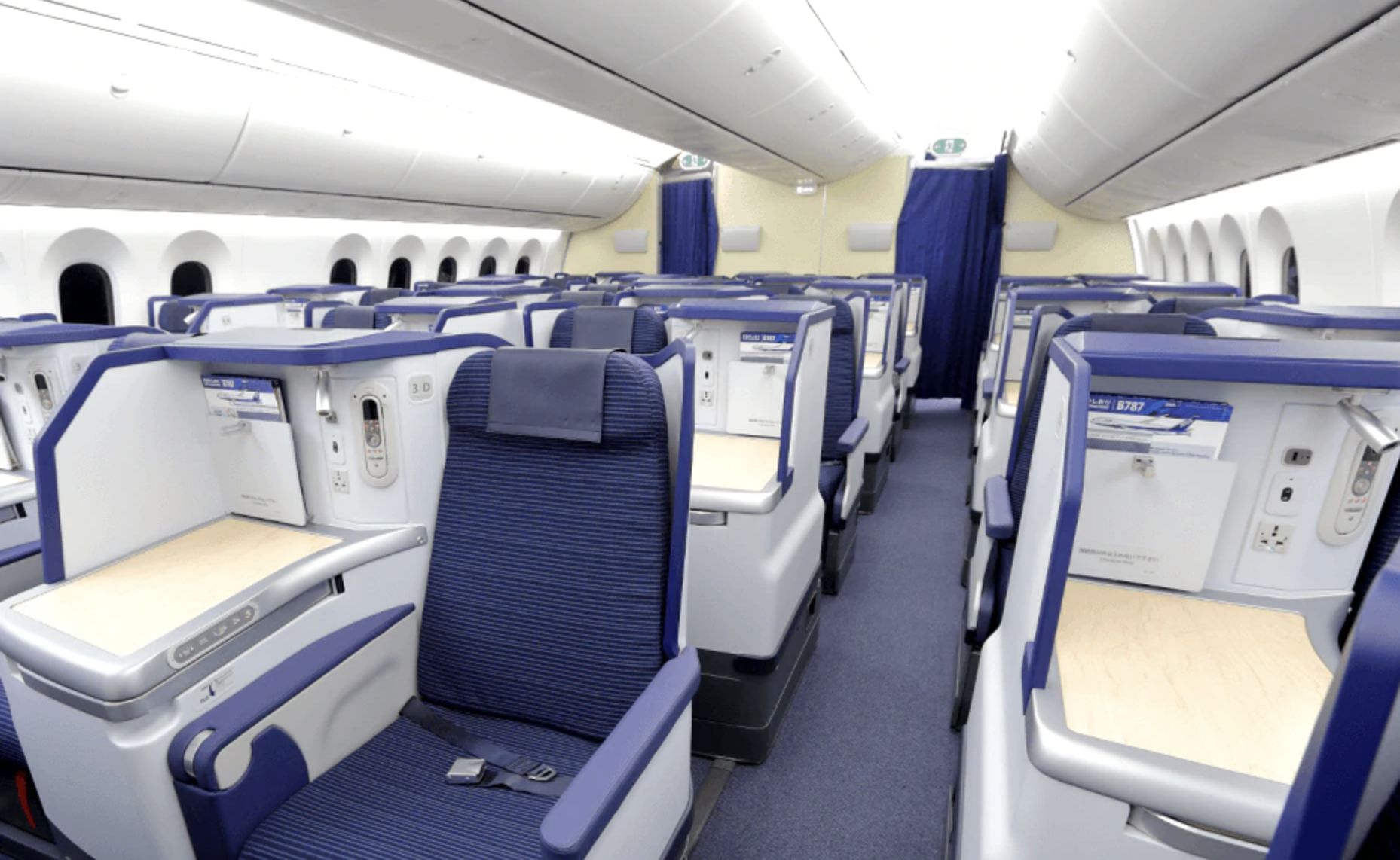 If you can find an open seat, it will set you back 83,000 KrisFlyer miles one-way + $270 in taxes departing Australia and $300 on the return—not the greatest value.
Etihad Guest miles can be used as an alternative. A one-way Business Class flight will cost you 54,000 miles, significantly less than KrisFlyer.
Here is our dedicated guide to using points to fly ANA.
Singapore Airlines
Therefore, if you have time to transit through Singapore (or want to make it into a stopover of more than 24 hours), I would recommend flying Singapore Airlines. That's because it's easier to find award availability with them and you'll probably get a lie-flat seat the whole way.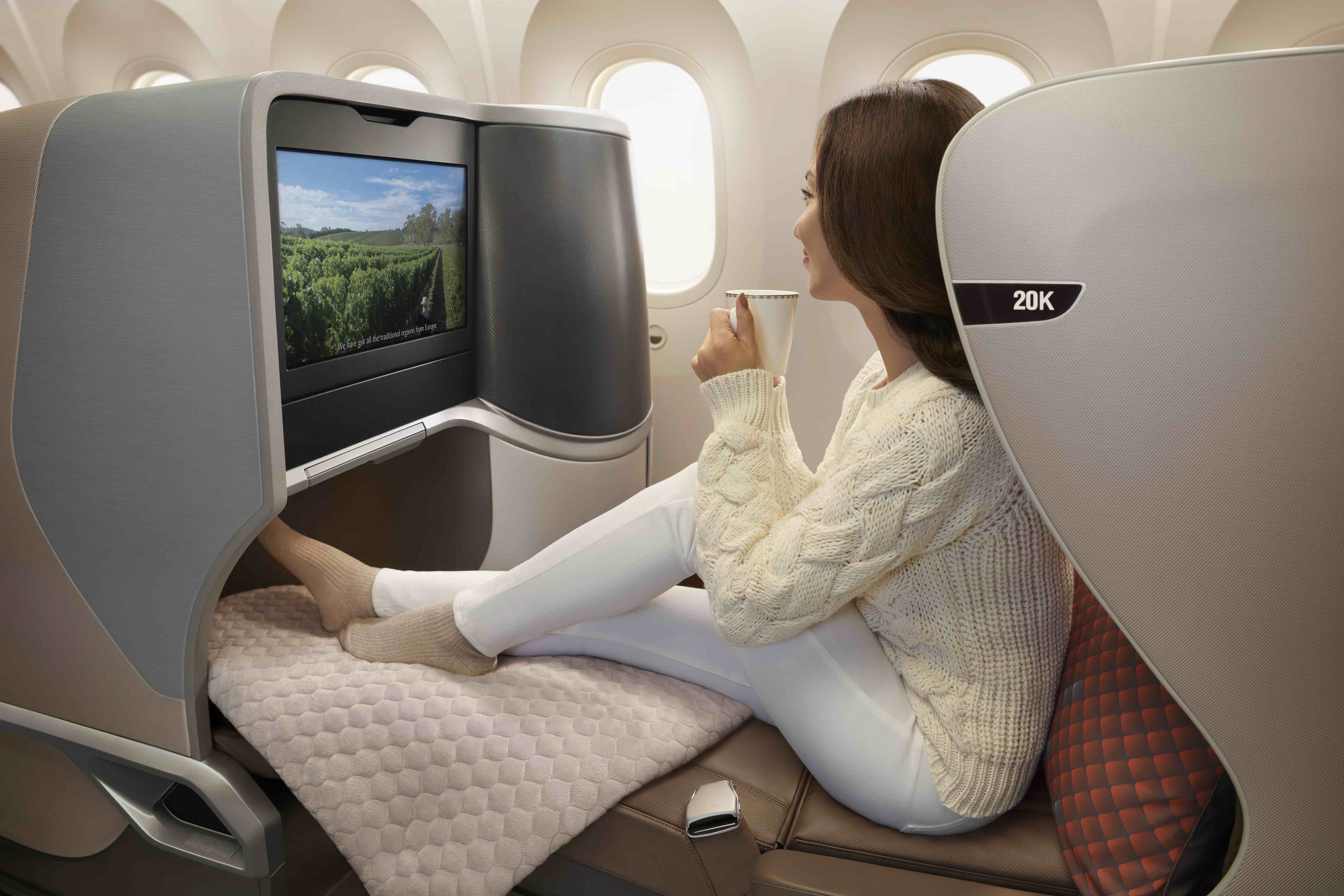 For a one-way Business Class flight, you'll pay 66,000 KrisFlyer miles from Perth/Darwin or 91,000 from the rest of Australia. If you're with Velocity, you'll pay between 65,000 and 78,000 Velocity Points depending on the route.
Taxes are around the $100 mark in both directions, which is very reasonable. They're the same through KrisFlyer and Velocity but award availability is greater through KrisFlyer.
Depending on the type of ticket you book with KrisFlyer miles, you can get a free or cheap stopover in Singapore. With Velocity, you can stretch your layover to a maximum of 24 hours; if it's more than that, you'll have to book two separate awards.
A little more luxury
If you wanted to splash out, then flying Singapore Airlines Suites or First Class between Sydney/Melbourne and Tokyo/Osaka via Singapore is a great option.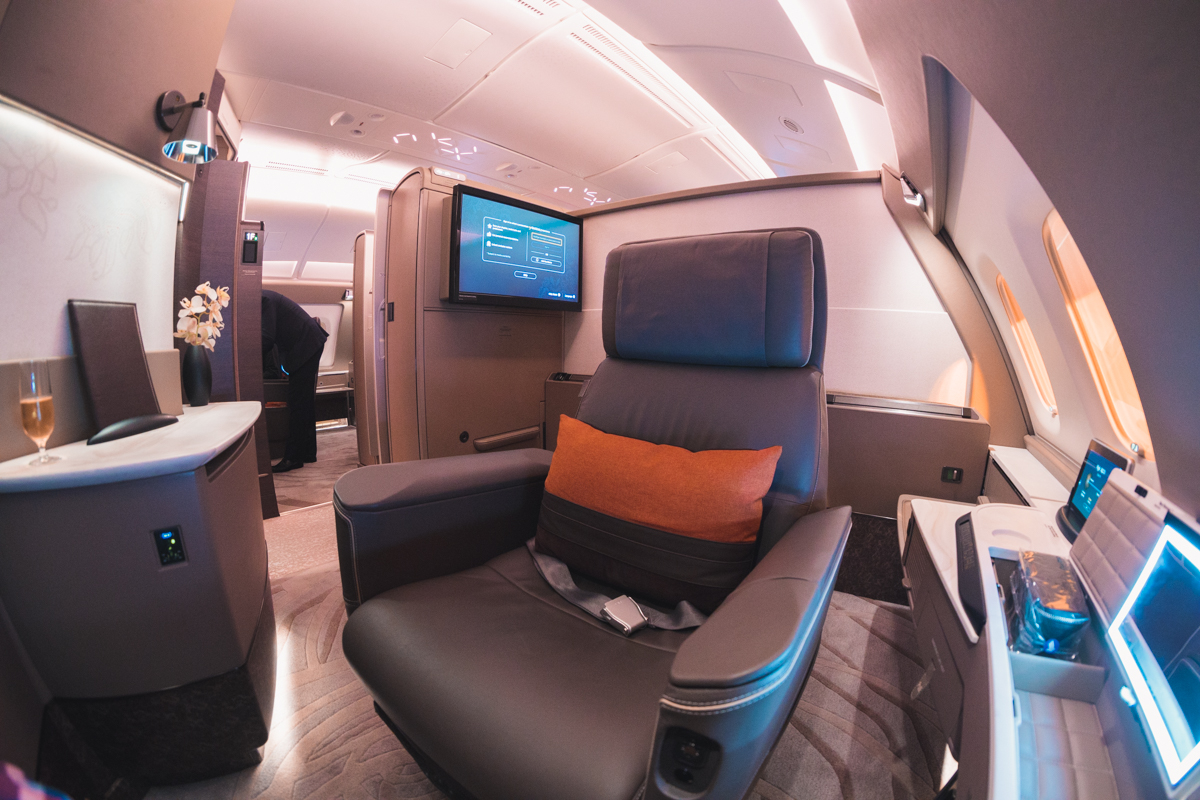 This redemption will set you back 115,000 KrisFlyer miles + ~$100 taxes one-way.
Alternatives
Other options that spring to mind are: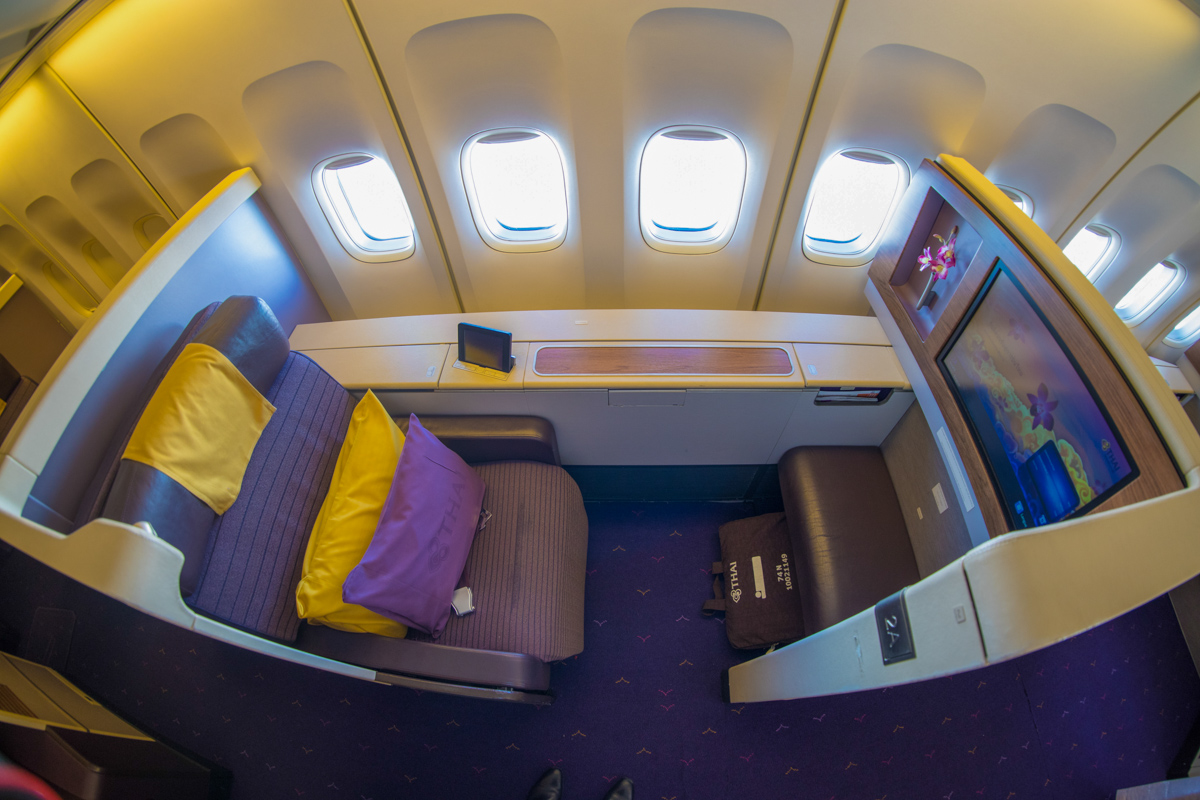 Do you have any other options to add to the list? Let me know in the comments below!
Planning to visit Europe or the US on the same trip?
A couple of great opportunities are to fly: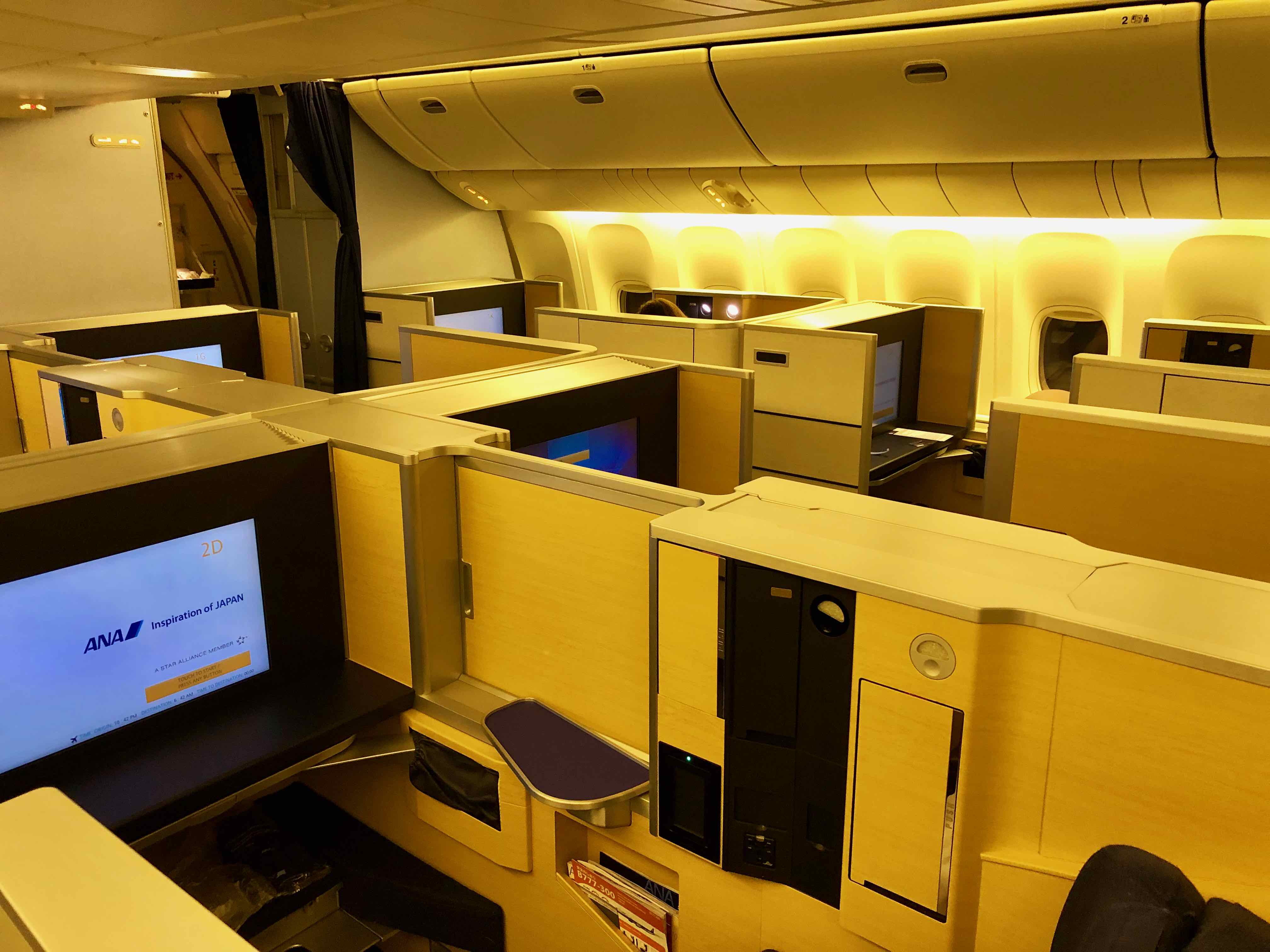 If you are going to fly Economy…
…then aim to buy a ticket with cash, especially if you are thinking of using Qantas Points. With the taxes and surcharges relatively high on award redemptions through Qantas, it might be better for you to save your points for another trip. Plus, cash tickets to Japan have never been cheaper.
Having said that, if you are travelling last-minute or during a busy travel period, then using your points for an Economy Class ticket may make sense. Just make sure you do the maths to make sure you're getting the most value.
Want more inspiration?
We've written about Japan quite a bit before. Here is how each member of the Point Hacks team travelled to Tokyo for our meetup in August 2018.
You can also read about how Andrew used his Qantas and Velocity Points to fly Business Class to Japan.
Similarly, Ricardo booked his trip-of-a-lifetime to Tokyo for less than US$1,000, with a focus on luxury hotels.
Plus, learn how to fly any route within Japan for less than $135 including checked baggage.
Summing up
Japan is a very popular destination for travellers from Australia—and with good reason.
Given the high demand for premium cabin products between the two countries, my main tip would be to plan well in advance (11-12 months out if possible).
Those with Qantas Points, Asia Miles or another oneworld points currency will have the most options. Conversely, those with Velocity Points, KrisFlyer miles or another Star Alliance points currency may find their options a little more restricted.
If you are going to make the trek of 7-10 hours in Economy Class, then I would suggest buying your ticket with cash and saving your points for another trip.
Happy travels to the Land of the Rising Sun!
How have you used your frequent flyer points to travel to Japan? Do you have any insider tips to share in the comments below?
Supplementary images courtesy respective airlines.
Virgin Australia and ANA codeshare details announced
was last modified:
August 8th, 2020
by