It's the bubble that until now had kept popping, but from yesterday, the trans-Tasman bubble is a reality, ushering in a new period of quarantine-free travel for those travelling between Australia and New Zealand, so long as you have stayed a combined total of 14 days in one or both countries before the day of travel.
Point Hacks was onboard the inaugural 'green zone' flight QF143 from Sydney to Auckland. Find out what to expect should you be lucky enough to be making the trek across the ditch soon.
Also, make sure to read our upcoming Qantas Business Class review from Auckland to the Gold Coast, which is a new route for Qantas.
Before the flight
Before the day of travel
Before booking your trans-Tasman flight and jetting off to the airport, make sure you familiarise yourself with the required documentation needed for travel, as well as any restrictions and hotspot zones that are in place for either Australia or New Zealand. For Australia, refer to the Department of Health website, while for New Zealand, refer to the Ministry of Health NZ.
Also, make sure that you have completed both your Contact Information for travel to Aotearoa New Zealand form before departure and your Australia Travel Declaration form before returning back to Australia.
While the above 'Contact Information' form states that you may need to show the form to a border official upon arrival, nobody asked me to sight it on my arrival in Auckland.
On the day of travel
The check-in process was surprisingly event-free and relatively mirrored pre-COVID times with only some brief additional questioning to confirm that you are not exhibiting COVID like symptoms and that you have completed the above Contact Information form.
The outbound SmartGates were well manned, but a word of warning. It appears that the automatic cameras cannot scan your face properly with a face mask on, so be sure to take it off at the second step of the SmartGate process.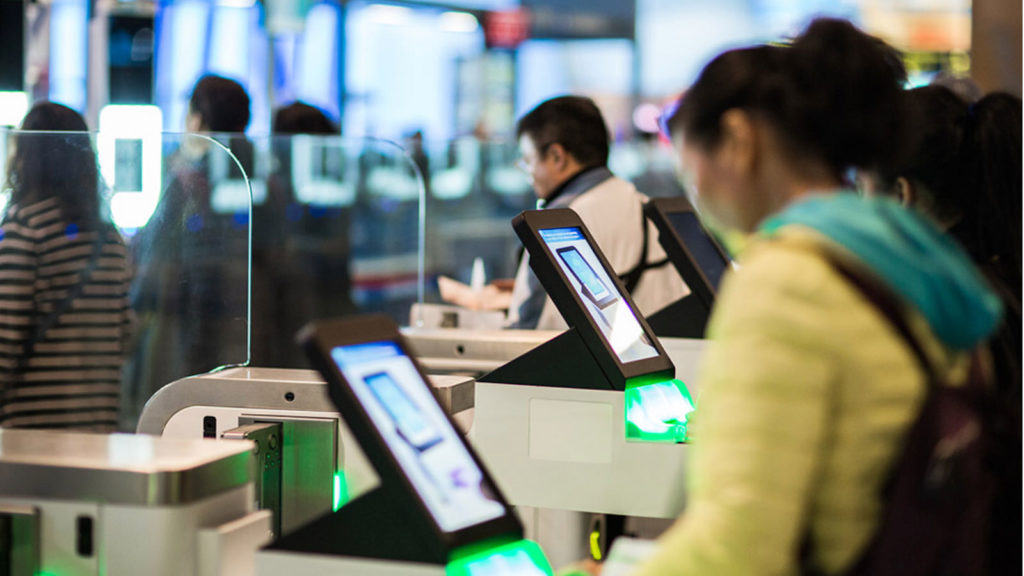 The Border Force staff do not instruct you to take your mask off and there is no signage to do so, but all who left their masks on, including me, had to go into a separate rescan line while the rest were granted access by the SmartGate machine.
Once through the Passport Control and Security checks, you make your way to the main forecourt of the Sydney International Terminal, which is currently undergoing major construction in preparation for increased travel demand in the future.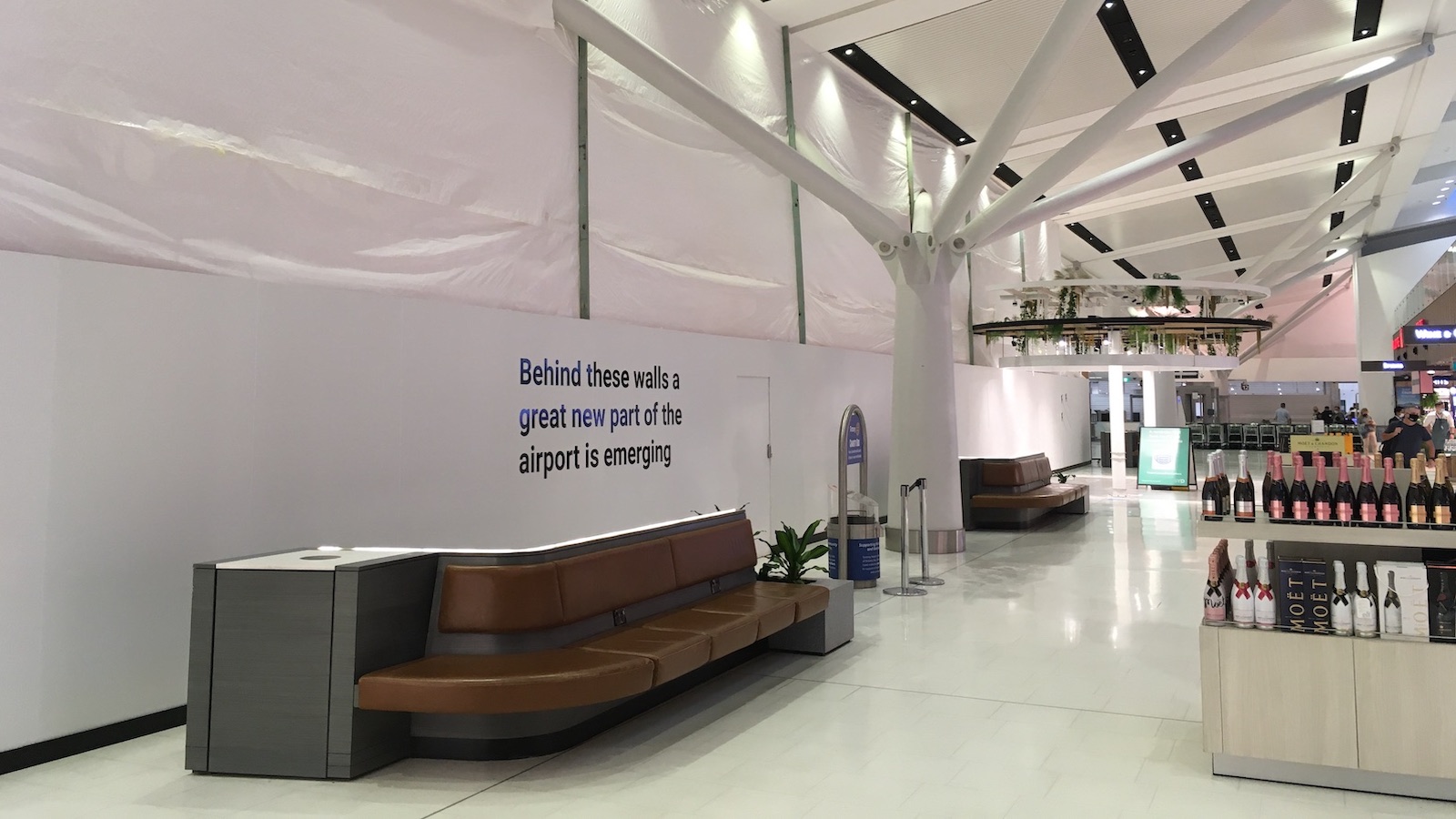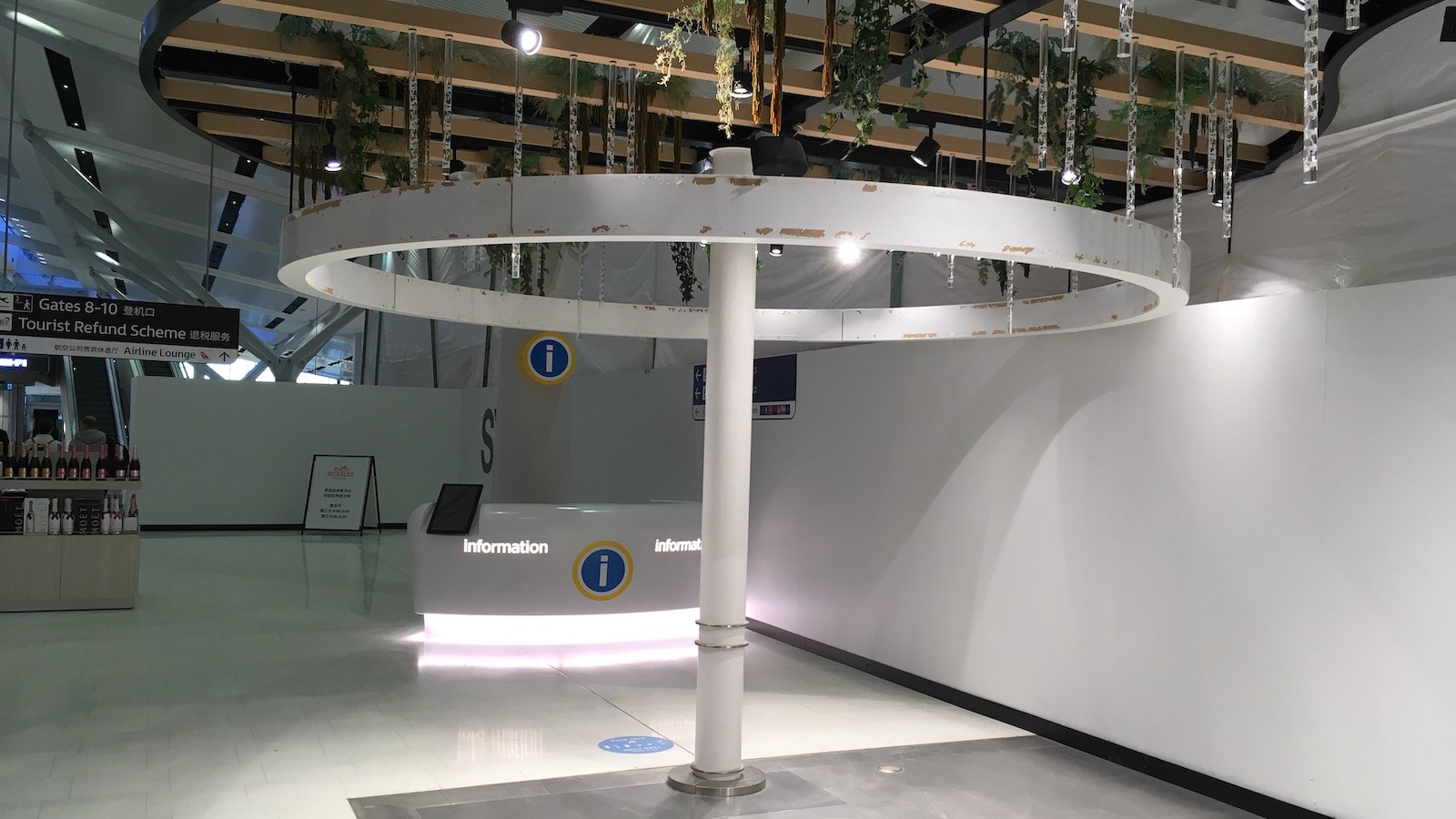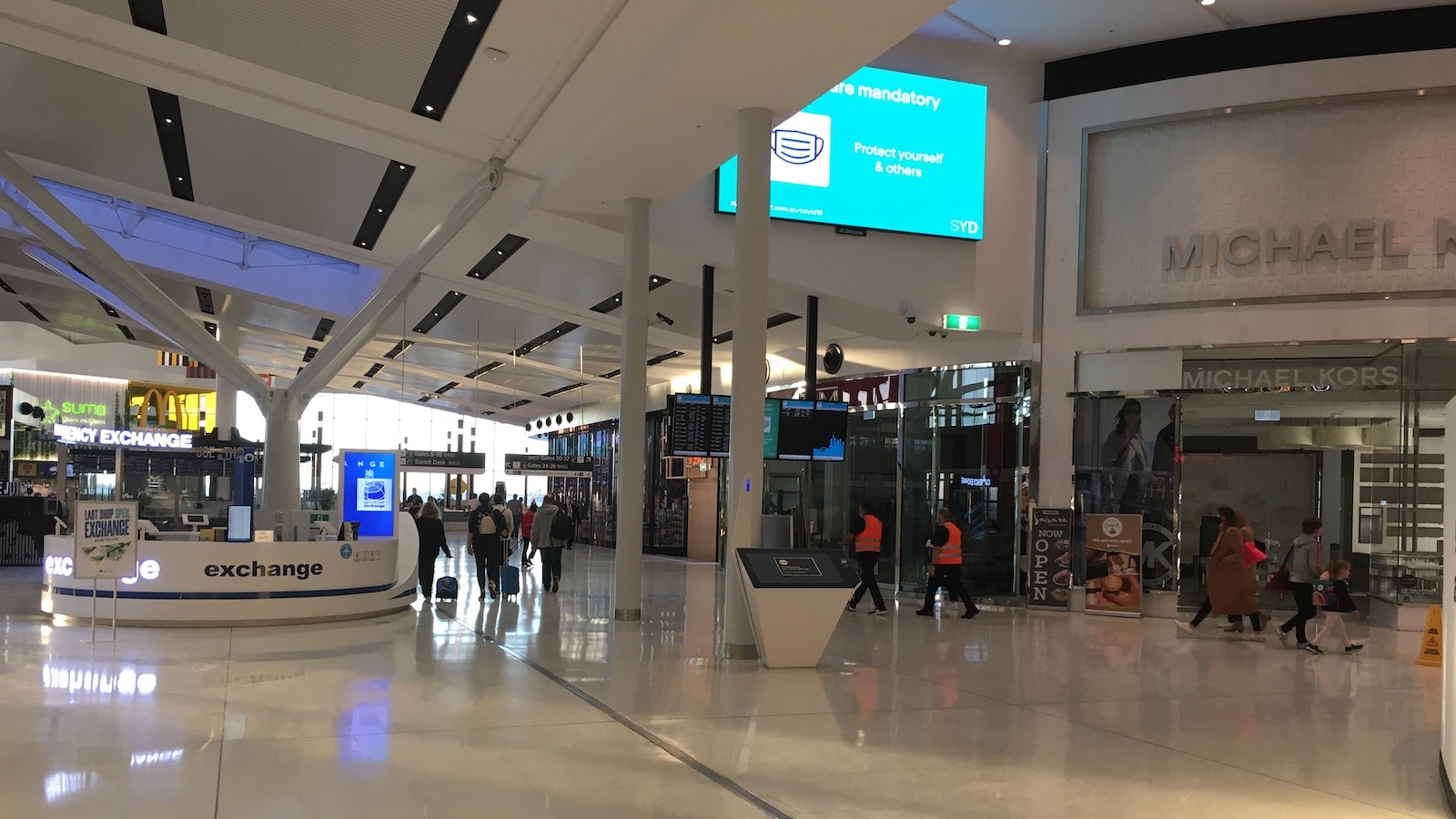 If you are eligible for Qantas Lounge access, you will currently be made welcome at the Qantas International First Lounge. This applies to all the following elite Qantas, oneworld members and Qantas Club members and is a result of the current decreased numbers of international travellers:
Platinum One
Platinum
Gold*
oneworld Emerald
oneworld Sapphire*
Qantas Club*
(* Note that these members will lose access to the Qantas First Lounge when the neighbouring Qantas International Business Lounge opens up again).
Remember that at present, you can gain access to Qantas Lounges by registering for the Qantas 'Fast Track' Status Challenge. But be quick, as this offer closes on 30 April 2021.
It was such a great feeling to again be welcomed by the famous wall garden and classic departures board of the Qantas Sydney International Lounge. Seeing both these 2 'landmarks' of Sydney Airport really did make you realise that you were actually in the International Terminal.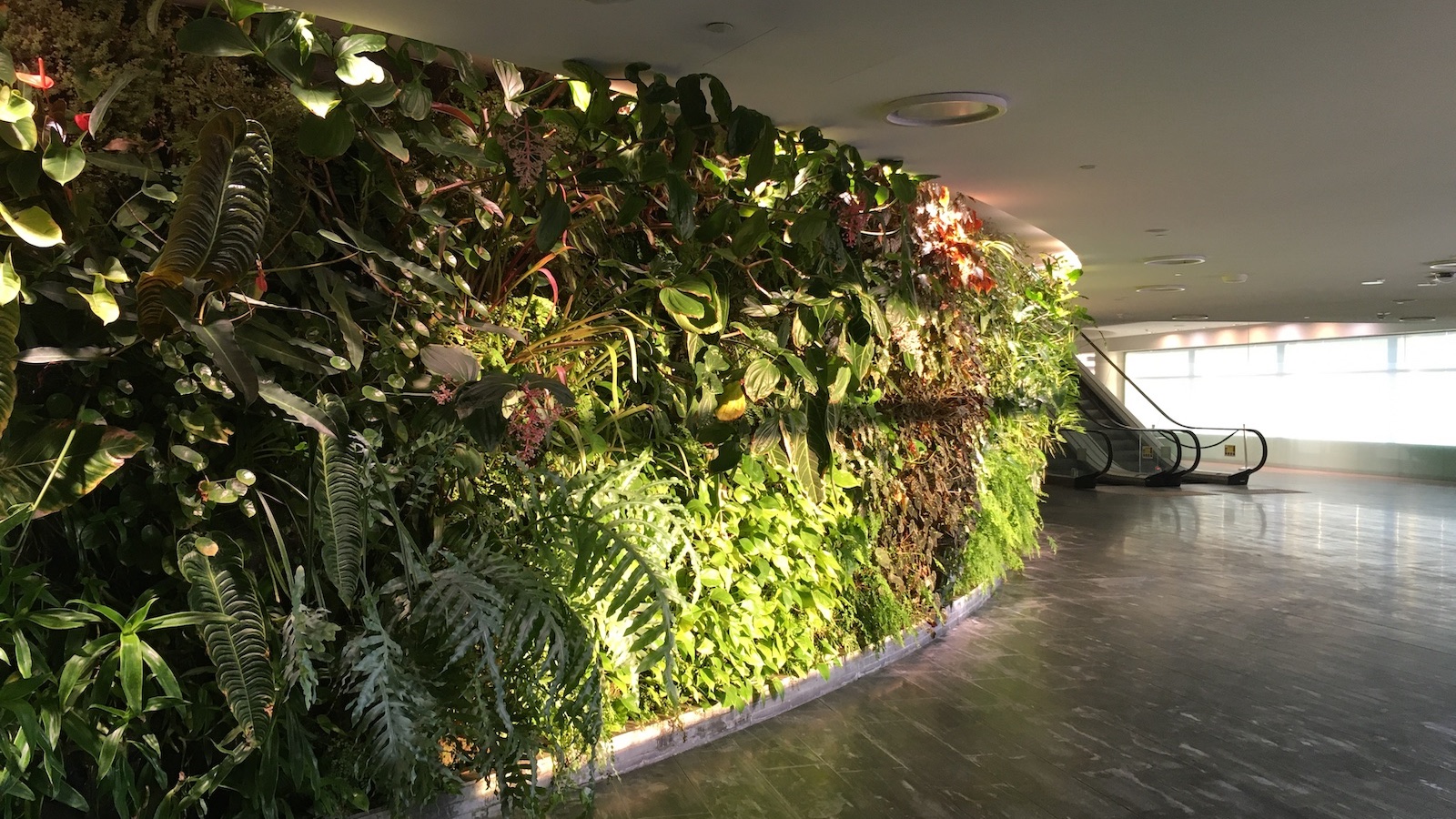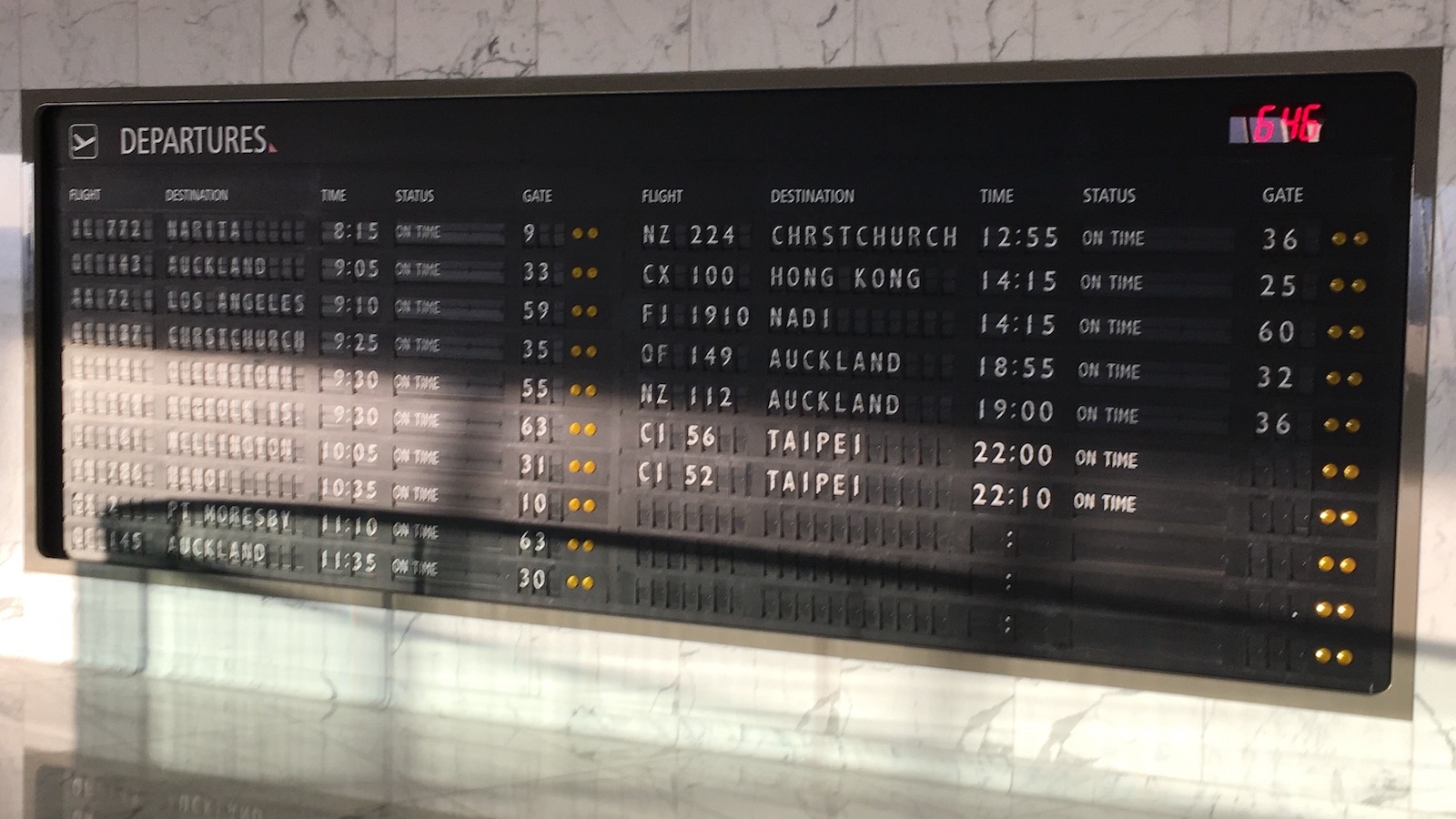 For those readers worried that the Qantas First Lounge will drop its standards while it temporarily expands its eligibility criteria, then don't be. The Qantas First Lounge continues to provide a la carte dining with exceptionally attentive service.
The breakfast menu is shown below, and I went with a traditional hot serving of scrambled eggs, bacon, spinach and baked beans, with a croissant on the side. I complimented that with a perfectly brewed cappuccino and orange juice.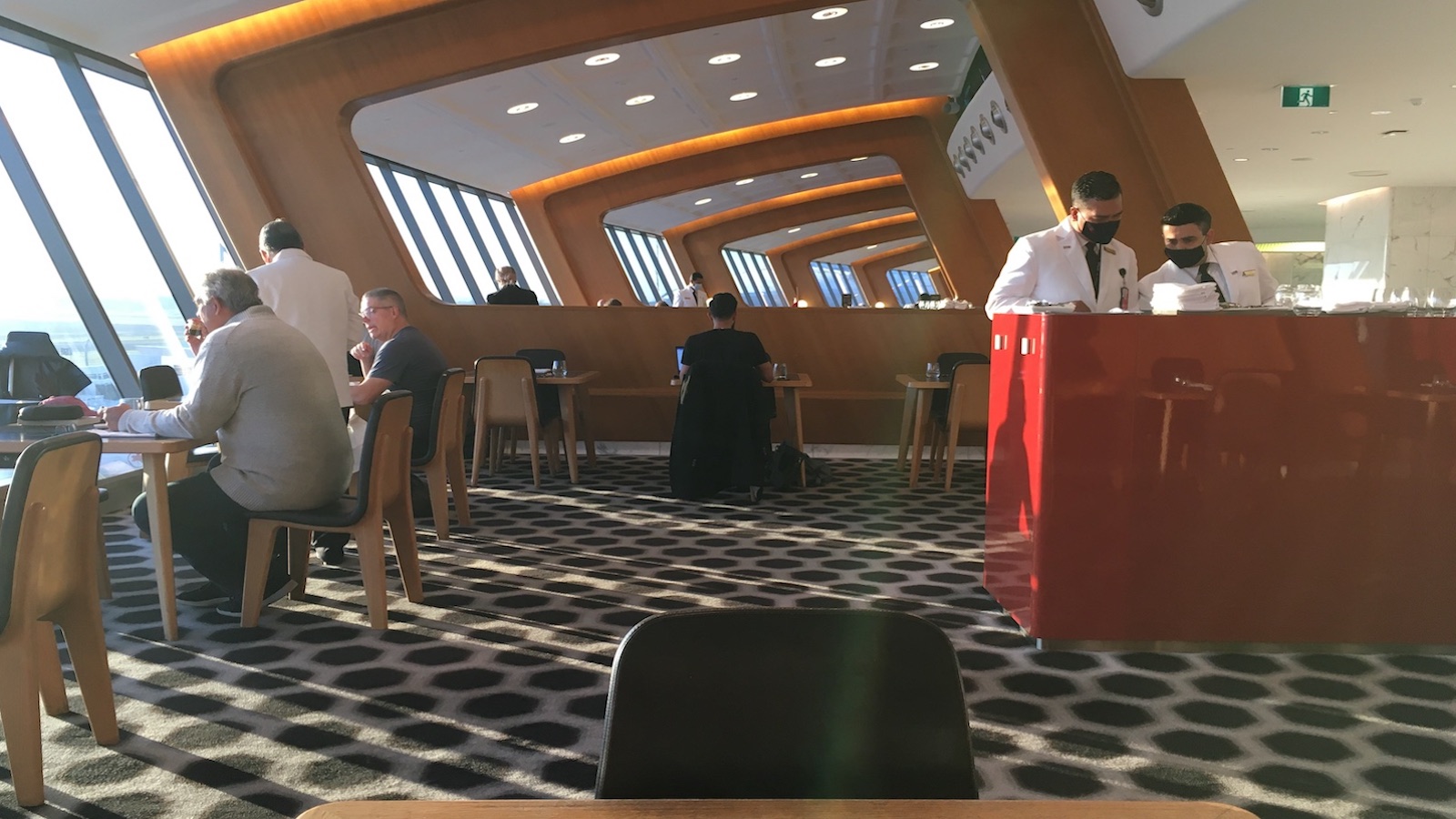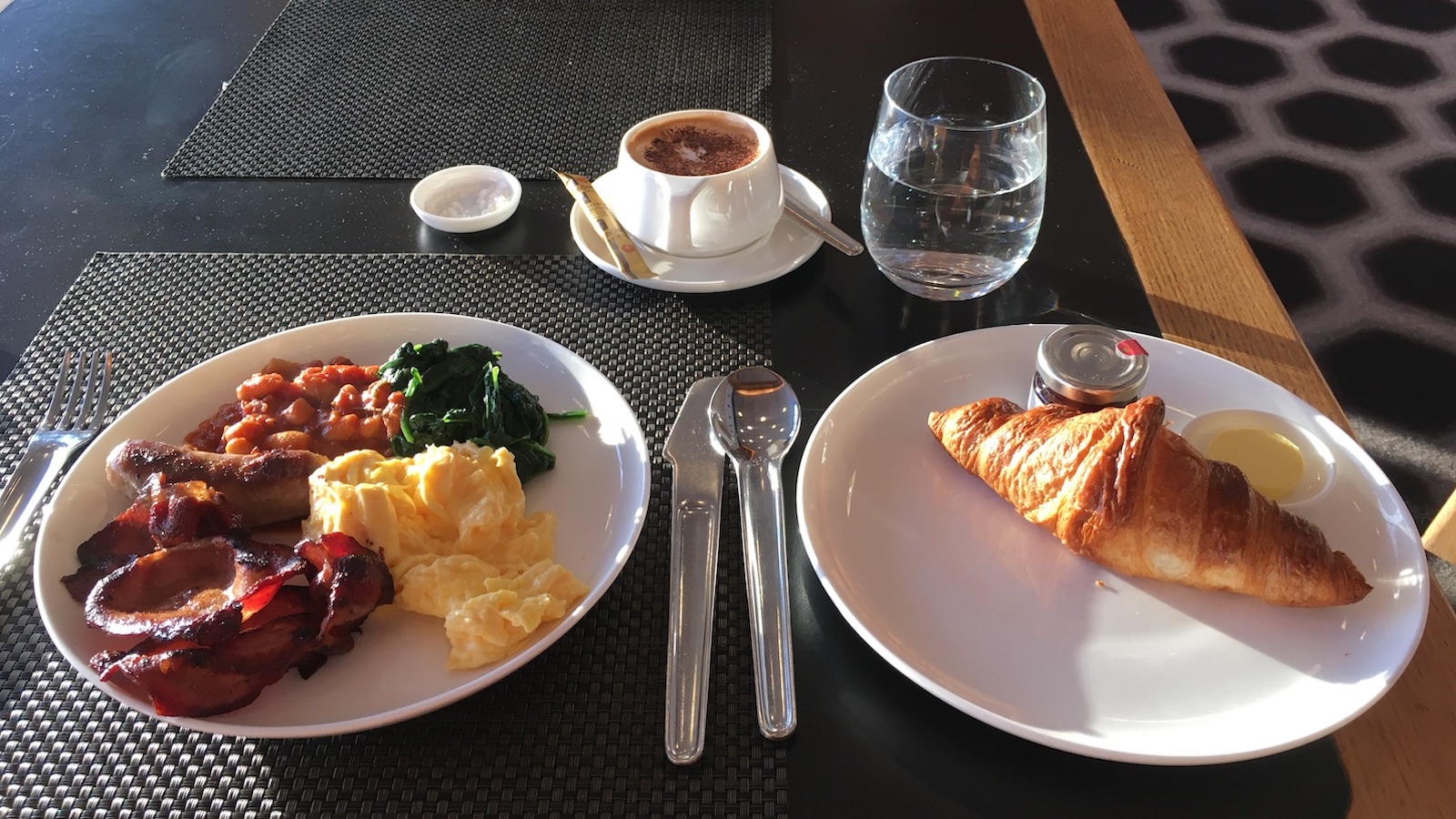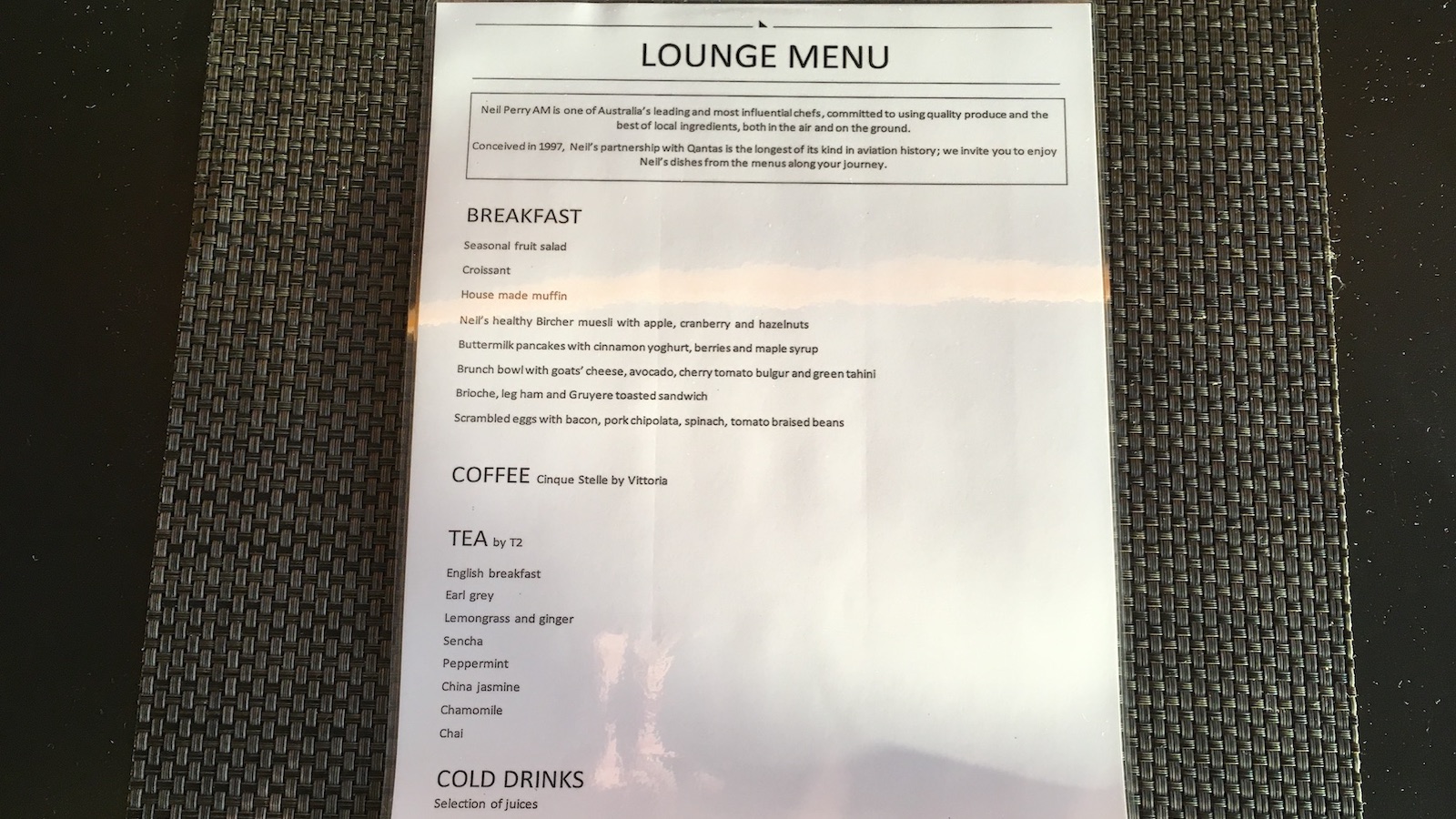 On arrival in Auckland, the process to get through passport control using automated gates was quite quick, with the only noticeable difference from pre-COVID days being random temperature checks being conducted. I was chosen to undertake one, which involved a quick digital thermometer placed in the ear. My temperature was 36.2 degrees on the day, so I was good to go!
Cabin & seats
The Airbus A330 servicing this route is laid out in a 2-4-2 configuration. There are 269 seats in Economy offering 31″ pitch, which for most people allows for a comfortable ride.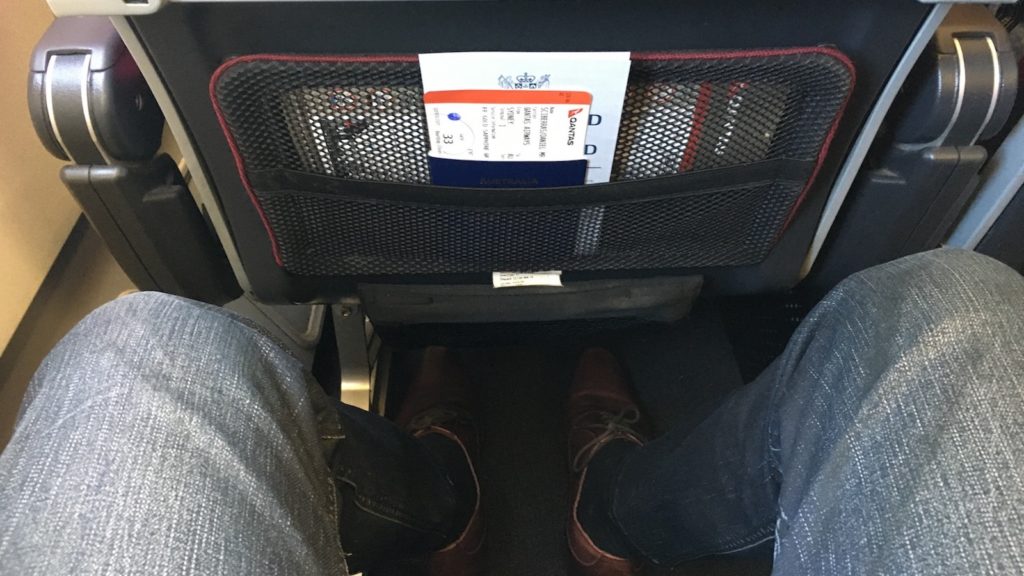 There were a number of compartments to place your electronic gear as well as smaller pouches to house items such as your passport and mobile phone.
The tray table could be folded in half, allowing for more room when only consuming a beverage and also could be pulled closer towards you when eating.
If you needed to work during the flight, it could easily fit my 13″ MacBook Pro and was also quite sturdy.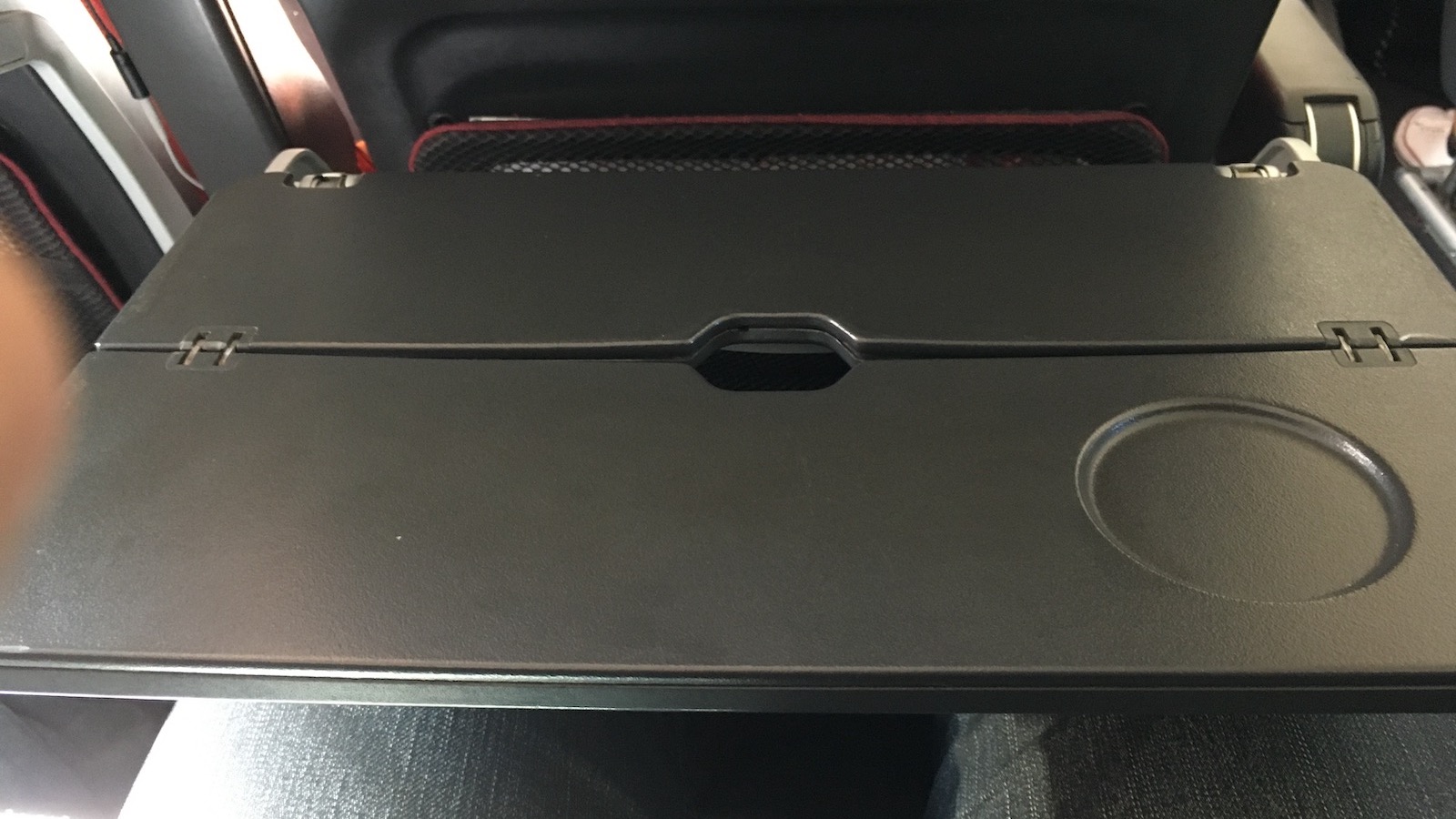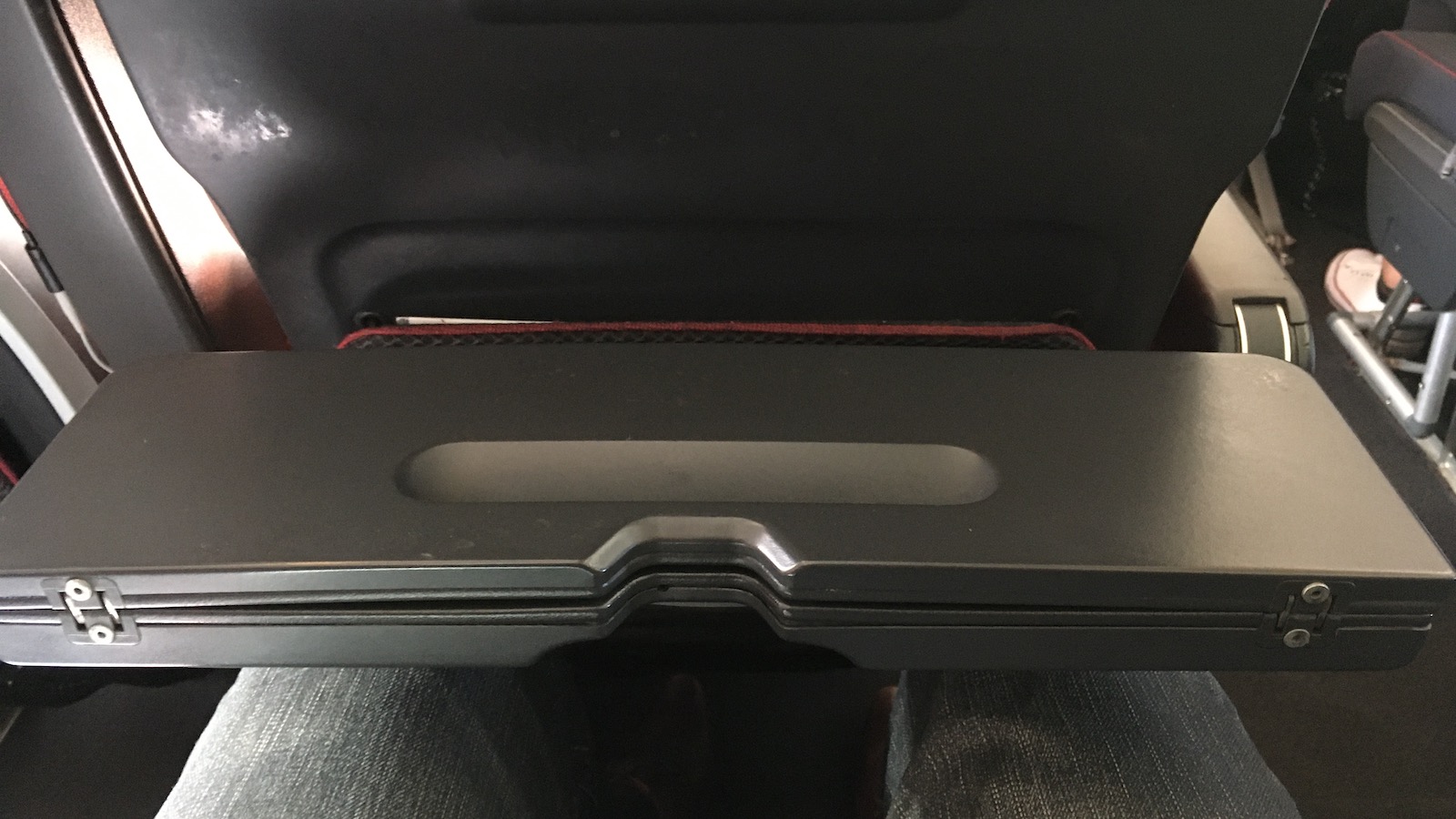 Food & drink
I was lucky enough to try both Economy catering options on this flight, which was a choice between a braised wagyu beef with mushroom and mashed potato and a chicken and chickpea salad.
While the presentation of the wagyu beef could be considered average at best, the quality of the meal was well above this. The beef was very tender, the carrots were perfectly cooked and the potatoes were flavoursome.
For the cold option, the chicken and chickpea salad was very tasty.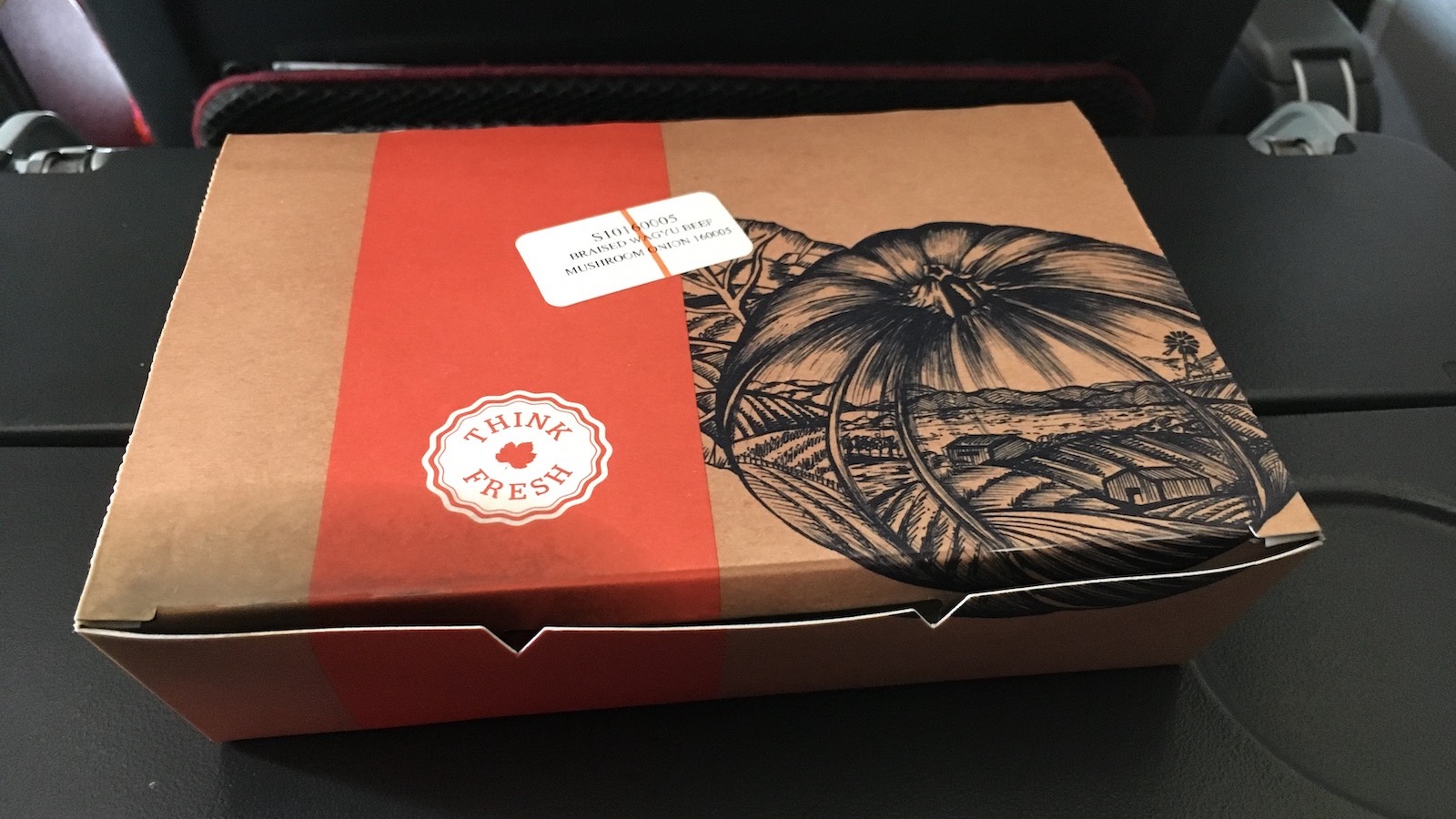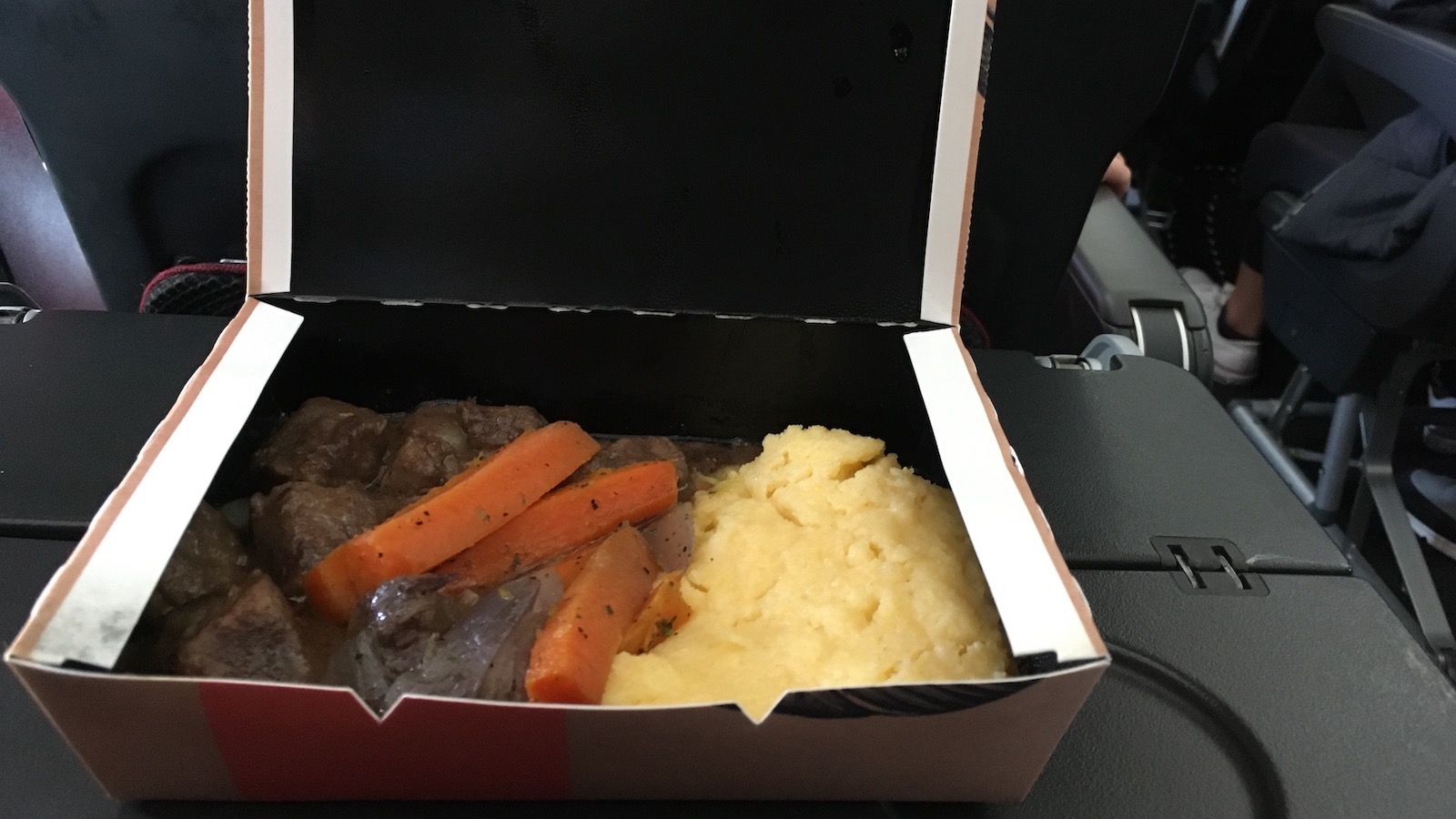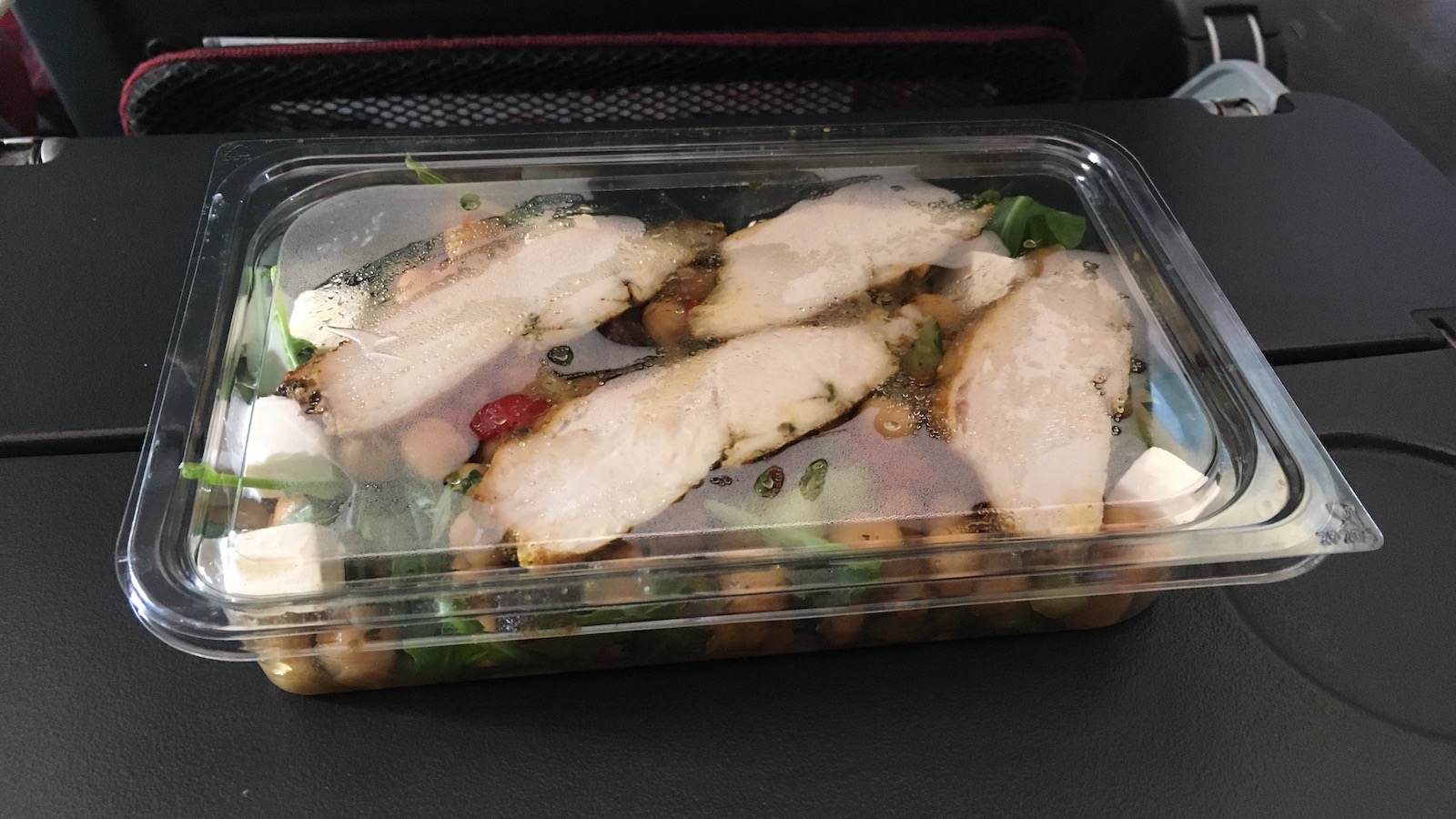 Inflight entertainment
The in-flight entertainment system is back! Offering a variety of movies, TV shows, box sets, Stan exclusives, reality, documentaries and more, the system is well-stocked and should cater to all tastes on board.
The Panasonic eX3 system was easy to use with clearly defined menus and was also very responsive. A flight map was available for those looking to follow the progress of the flight.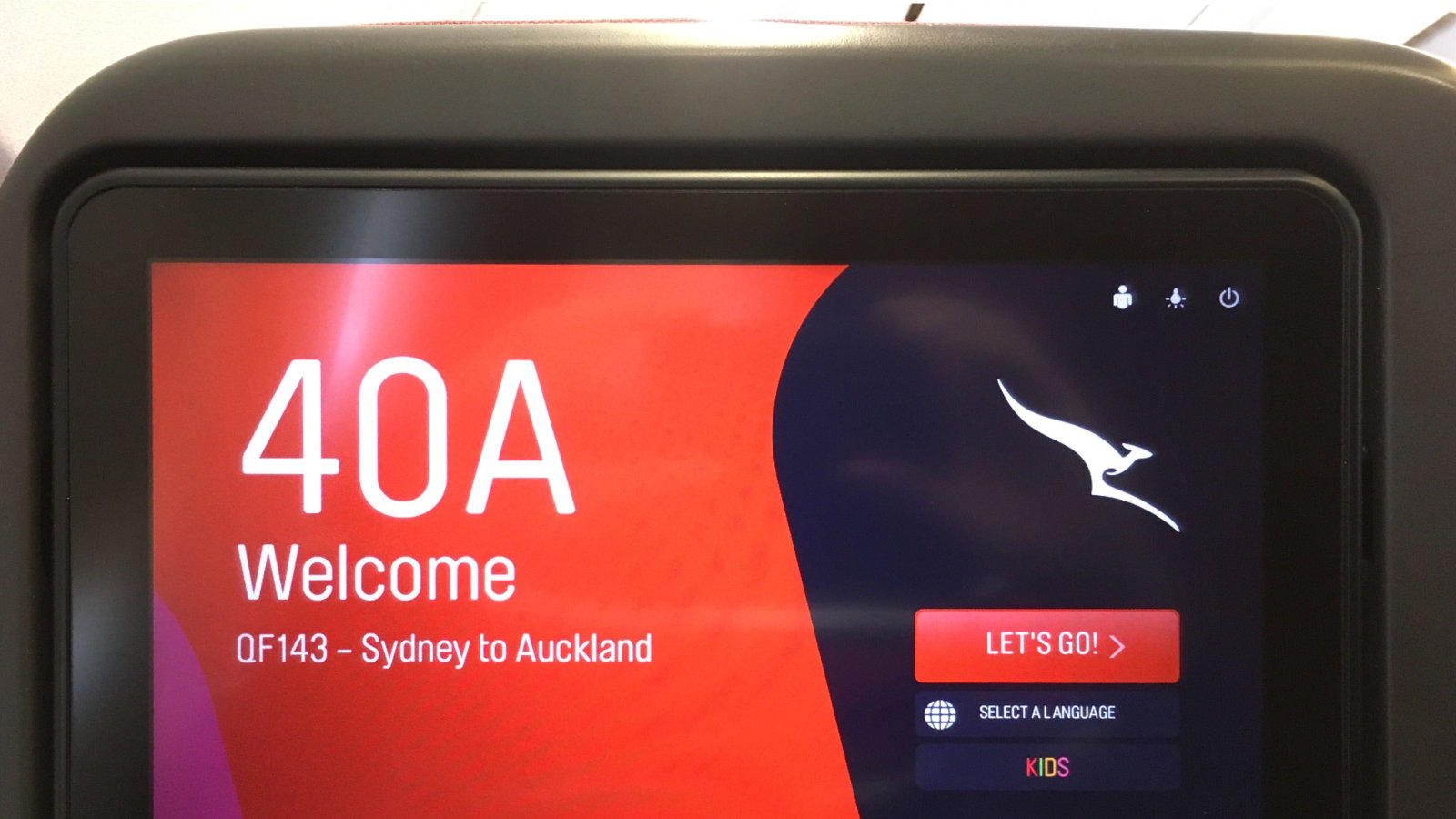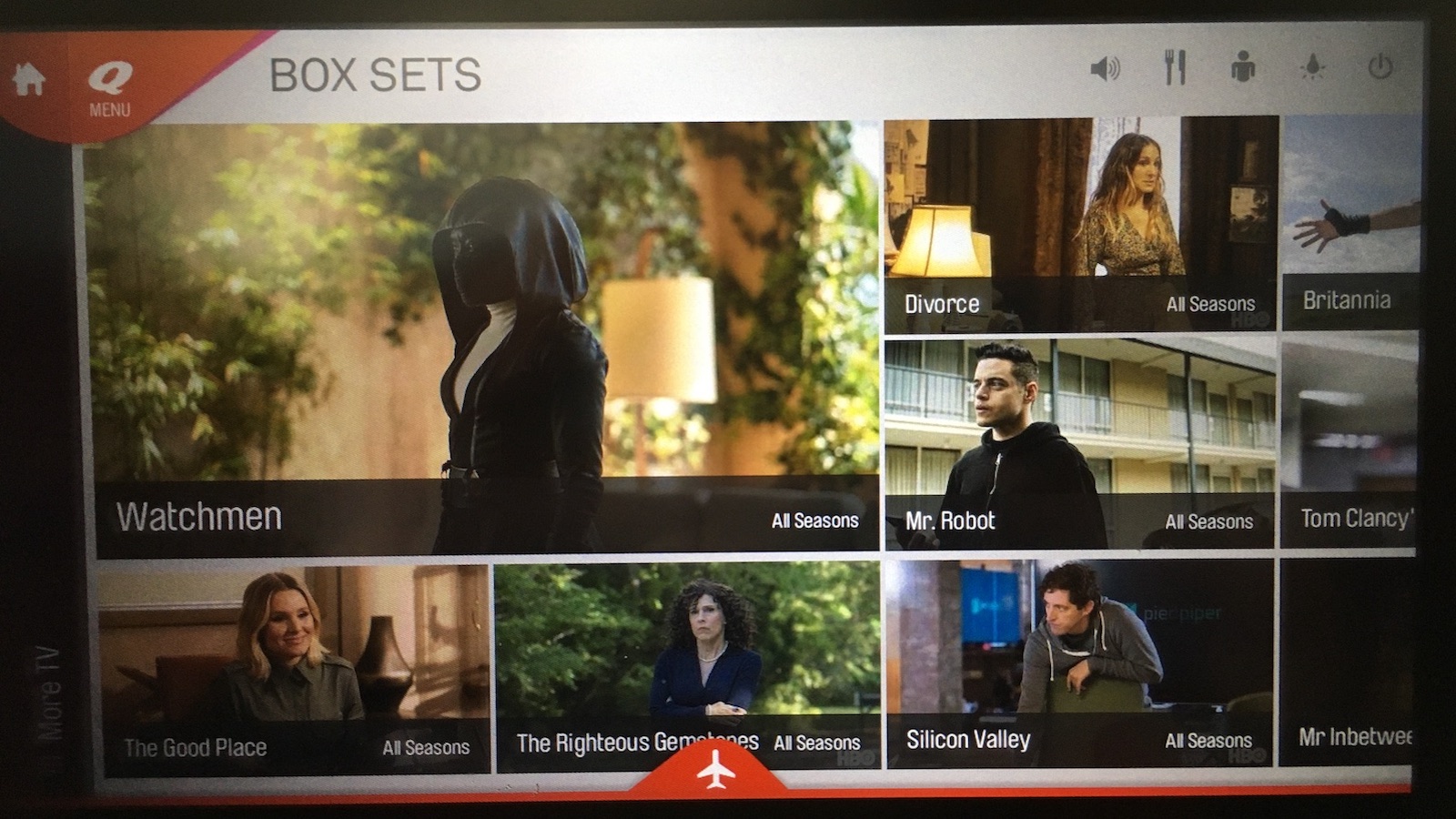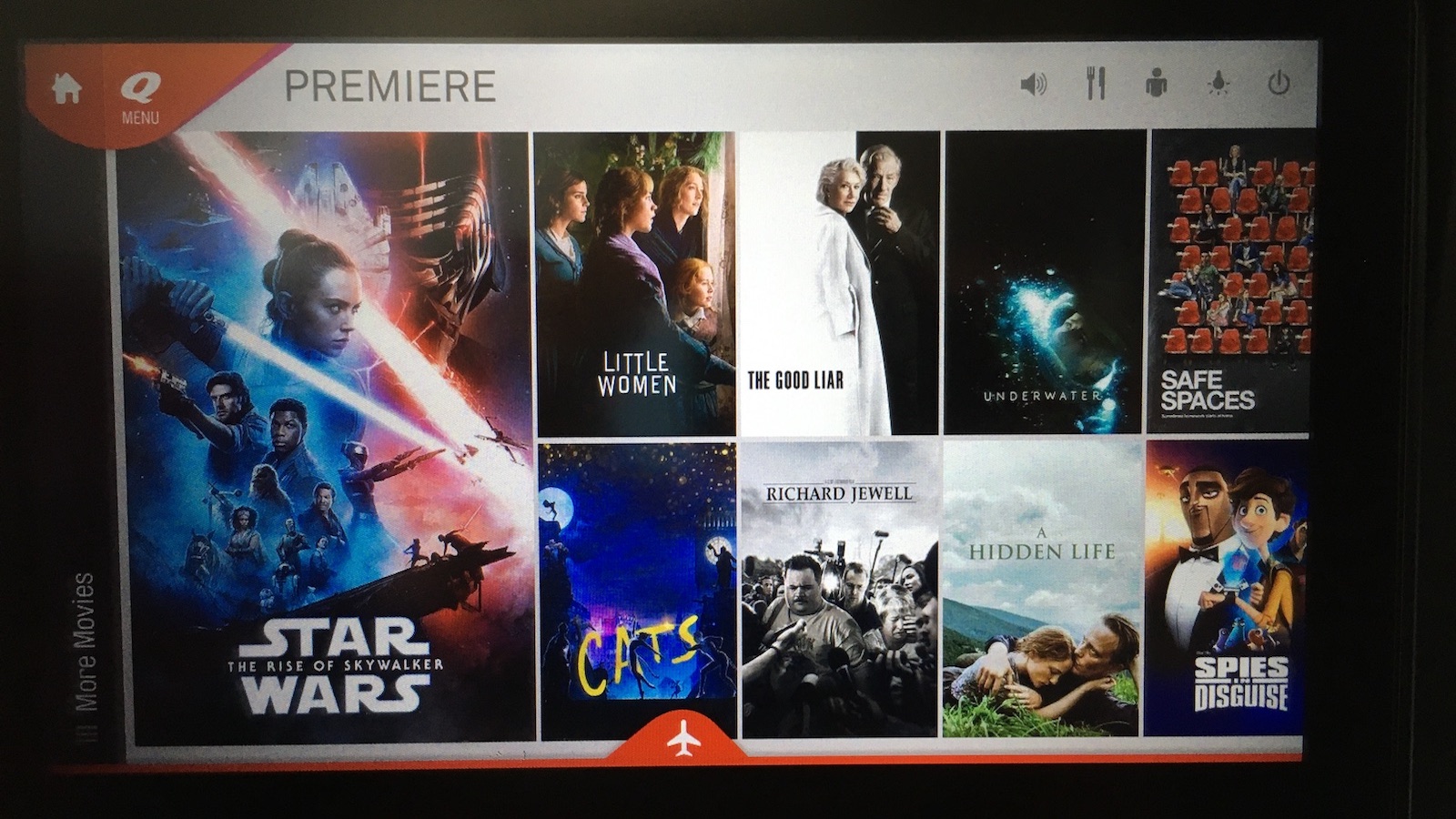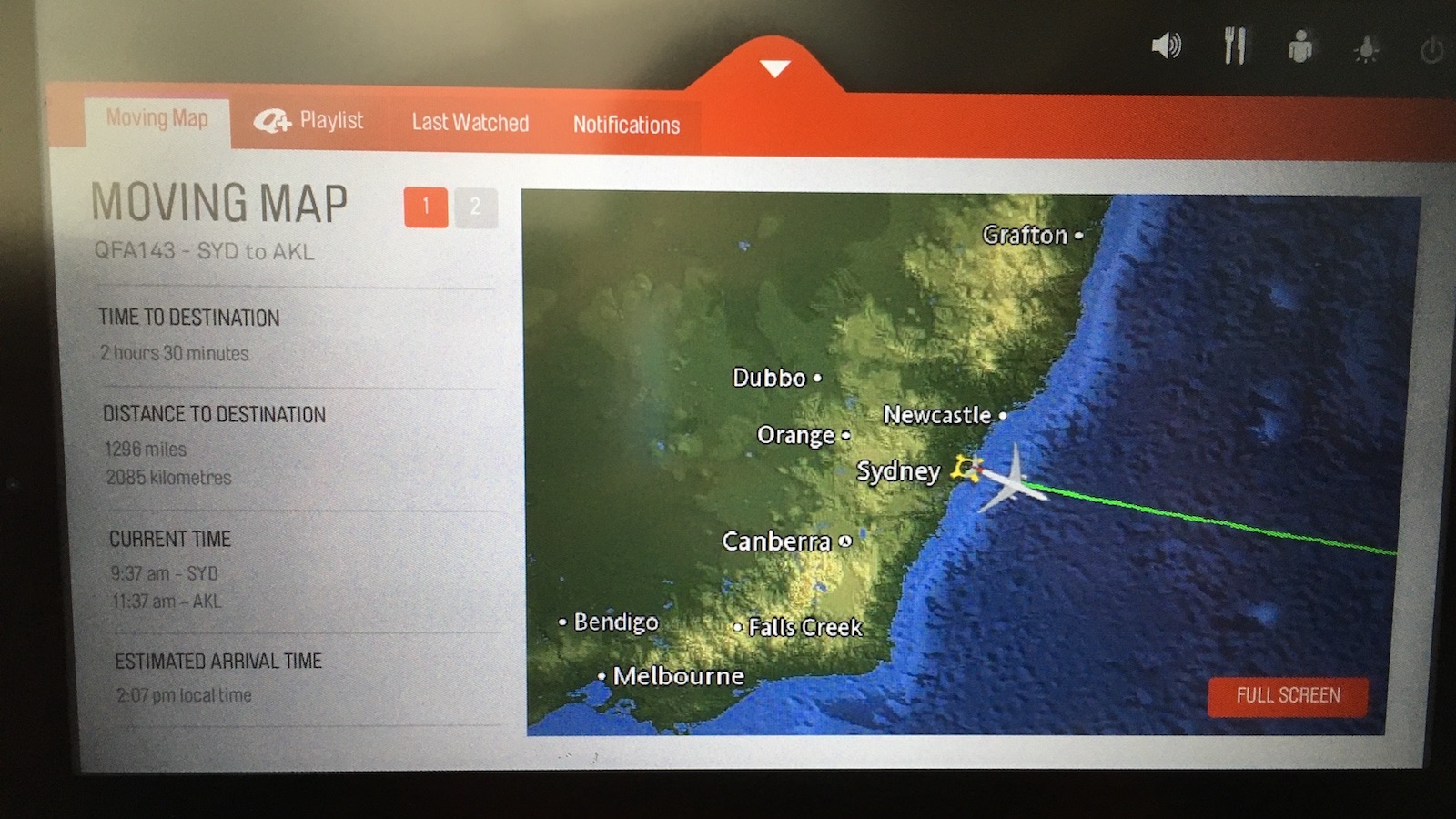 Service & amenities
The service on this flight could not be faulted. The meal service began soon after take-off and was efficiently served, leaving plenty of time for work or relaxation for the remainder of the flight. The cabin crew were frequently walking through the aisle, collecting rubbish and serving passengers when required, which was not an easy task on this flight, given the large media contingent interviewing passengers mid-flight
Due to COVID-19 restrictions, all the amenities that we have become used to on international flights, such as pillows, blankets and a small toiletry bag (although this was pushing it for a trans-Tasman flight even pre-COVID) are currently suspended.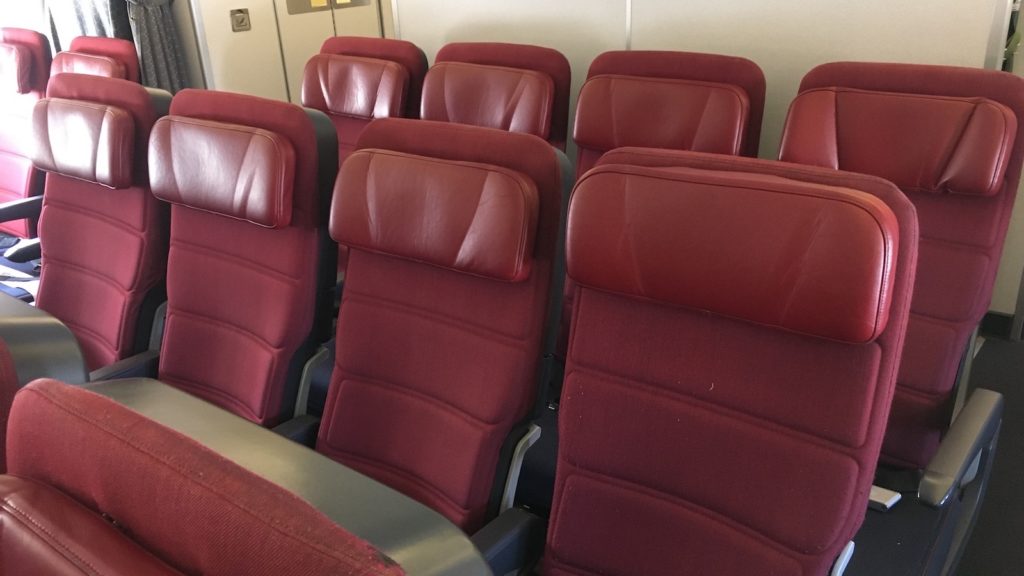 How to redeem for this flight
There are a number of options available to use frequent flyer points for this flight, including using points currencies from other oneworld or partner airlines to Qantas, such as American Airlines AAdvantage miles, Cathay Pacific Asia Miles or Emirates Skywards.
Although the most common is of course Qantas Points. A Classic Flight Reward seat between Sydney and Auckland will set you back 18,000 Points in Economy and 41,500 Points in Business.
For those who have some AAdvantage or Asia Miles stored up, a Classic Flight Reward will set you back 15,000 miles in Economy and 30,000 miles in Business.
While this is cheaper than the Qantas rate, these points currencies can be hard to earn in Australia, especially AAdvantage miles. Asia Miles though can be earned through the American Express Membership Rewards program along with some bank-issued credit cards.
Summing up
It was always going to be hard to fault this flight, given it's the first international flight that I have undertaken in nearly 2 years. Having said that, the relatively positive review is not without merit.
Qantas is offering a competitive product on this route. A twin-aisle Airbus A330 provides a comfortable trip for all classes, especially those lucky enough to be in the lie-flat Business Class Suites.
The in-flight catering was great and provided Economy passengers with two strong options. The in-flight entertainment was very responsive and provided a variety of different entertainment genres to keep you entertained for the relatively short flight.
And above all else, the 'soft service was great, with the cabin crew providing efficient, professional and friendly service.
Qantas A330 Economy Class (Sydney – Auckland)
was last modified:
April 23rd, 2021
by