Approaching 18 months into the COVID-19 pandemic, the aviation industry both in Australia and around the world is beginning to see some light at the end of the very long COVID tunnel. The current but albeit slow recovery in global aviation begs the question, 'What will the aviation industry look like in the coming years'?
This Editor's View takes a look at that very question and provides my take on where the market currently sits, the issues the industry is likely to face in the short-term and beyond and the effect that such challenges will have on frequent flyers.
The current state of the market
With global vaccine rollouts beginning to take flight, so too are international flights, at least outside of Australia for now with the exception of flights to New Zealand. Domestically, however, demand for air travel is soaring with Qantas, Virgin Australia and Jetstar aiming for 107%, 100% and 120% of pre-COVID demand respectively by the end of the year.
The decline in travel demand for most of 2020 and even into this year has meant that many frequent flyers started to look for alternative ways to redeem their frequent flyer points outside of international reward flights. Such alternatives included redeeming points for domestic flights, hotels stays or upgrades, gift cards and other merchandise. Others, however, chose to continue stockpiling their points for that big international trip sometime in the future. In fact, Qantas has confirmed that stockpiling points is the route that a majority of Qantas Frequent Flyer members have taken.
Such stockpiling may well pose a problem for frequent flyers once international borders open and frequent flyer members look to cash in their points for international flights. I will touch on this point further below.
But is the rebound in demand (and supply) for domestic flights at all instructive on what is likely to happen with international flights once restrictions ease?
Ad – Scroll down to continue reading.Minimum spend, terms & conditions apply.
Where is the market likely headed?
The domestic and international travel markets are clearly headed in opposite directions at present. With domestic travel, intense competition is seeing very cheap across a number of existing and new routes, while demand for domestic travel is rapidly increasing while international travel is limited. Whether the current fourth lockdown in Melbourne significantly dampens travel demand in the near future is yet to be seen.
In regards to international travel, the talk of the town at the moment is international travel bubbles, especially following the successful launch of the New Zealand travel bubble in April. We should expect to see more of these types of travel bubbles begin to launch with countries that have low incidences of coronavirus before a wider opening of all international borders.
The Federal government outlined in the 2021 Budget that their budget assumptions assume no material re-opening of international borders until mid-2022. There is plenty of discussion regarding the timing of international border re-openings, so I won't delve into this particular topic. Rather, this Editor's View is written from the lens of what travel will look like once international borders are opened.
I disucss both the domestic and international markets in further detail below.
Domestic market
Given international travel is therefore likely to be at least 12 months away, domestic travel will continue its trajectory towards record-breaking demand, especially within the leisure market. New routes are being introduced that had never previously been serviced, and others bolstered to meet the increasing demand, especially on the back of the federal government's half-price sale fares. These routes include Cairns, Whitsundays, Kangaroo Island and the Gold Coast.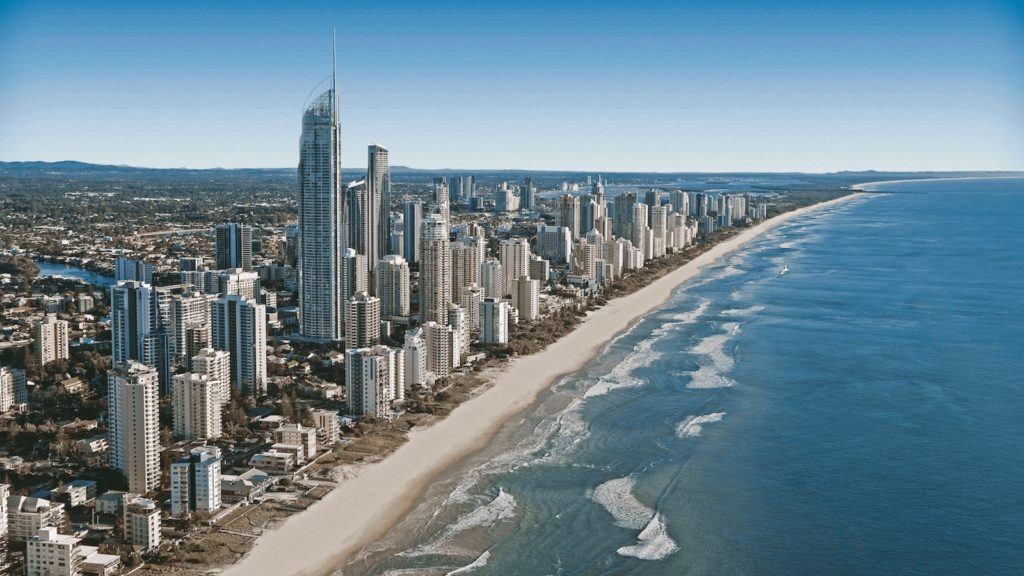 A trend that I believe is likely to continue within the domestic market for the foreseeable future is the battle being played out between Virgin Australia and Rex. Prior to the pandemic, the Australian aviation market was characterised by an effective duopoly. The Qantas Group versus the Virgin Australia Group, or in other words, Qantas and Jetstar versus Virgin Australia and Tigerair respectively. These airline groups both had a premium and budget airline that specifically targeted these markets, with only a slight crossover into the mid-market space.
Fast forward to today and the battle is mostly being fought in the previously forgotten mid-market. The Qantas Group has largely retained their operational structure, with Qantas continuing to target the premium end of the market and Jetstar the budget end. But Virgin's decision to target the mid-market and the emergence of Rex as a domestic player has altered the overall domestic market into one where the mid-market has become the main area of battle. This shift too will have implications for frequent flyers into the future.
Long-haul International market
The long-haul International market is likely to see the greatest shake-up, due largely in part to the greater cost impact that each long-haul flight has in comparison to shorter flights and other areas of an airline's operations.
There are some obvious changes that we are likely to see with long-haul flights as they resume, including the dropping of loss-making flights, the early retirement of older, less fuel-efficient aircraft, a boost in cleaning and hygiene practices used within the industry, greater investment in IT infrastructure and digitisation and the addition of new requirements for travel, such as digital vaccine passports.
In fact, many of these changes may well be permanent rather than just a temporary measure during the pandemic.
The game-changing initiatives that have emerged will most likely be here to stay beyond COVID-19 times. These include enhanced safety measures to protect passengers, crews and communities as well as initiatives that support touchless travel, including biometric technology and digital documentation such as IATA Travel Pass.

Emirates Spokesperson
However, there are other likely changes that we can also expect to see.
A report by McKinsey & Co. titled "Back to the future? Airline sector poised for change post-COVID-19" suggested 3 major changes they are expecting to see:
A narrowing in the pricing gap between direct and connecting flights. This shift reflects the trend for business travellers to favour more costly direct flights, and the drop in demand for business travel will see a corresponding drop in the fare premium commanded by these direct flights.
Subdued business demand favour less frequent flights on larger aircraft, meaning widebody 787 Dreamliners for examples could be replaced with larger Boeing 777 or A350 aircraft
Amending the aircraft configuration to reduce the size of premium cabins such as Business and First Class.
I'll address each of the above 3 points in turn.
Regarding the first point, while I agree that a lessening in business travel will mean less demand for business-friendly direct flights and consequently, a narrowing of the fare premium between direct and connecting flights, I do think this trend will be short-lived. I don't subscribe to the notion that business travel will be reduced for the long-term, or even permanently reduced in a material way due to technologies such as Zoom. There will likely be some permanent reduction in business travel from pre-pandemic times, but this should be more around the 15% reduction mark, rather than the 60%+ that is frequently being reported, with mostly back-office staff training likely to fall victim. There will always be a place for business travel requiring face-to-face contact, if for nothing else than to build effective business relationships.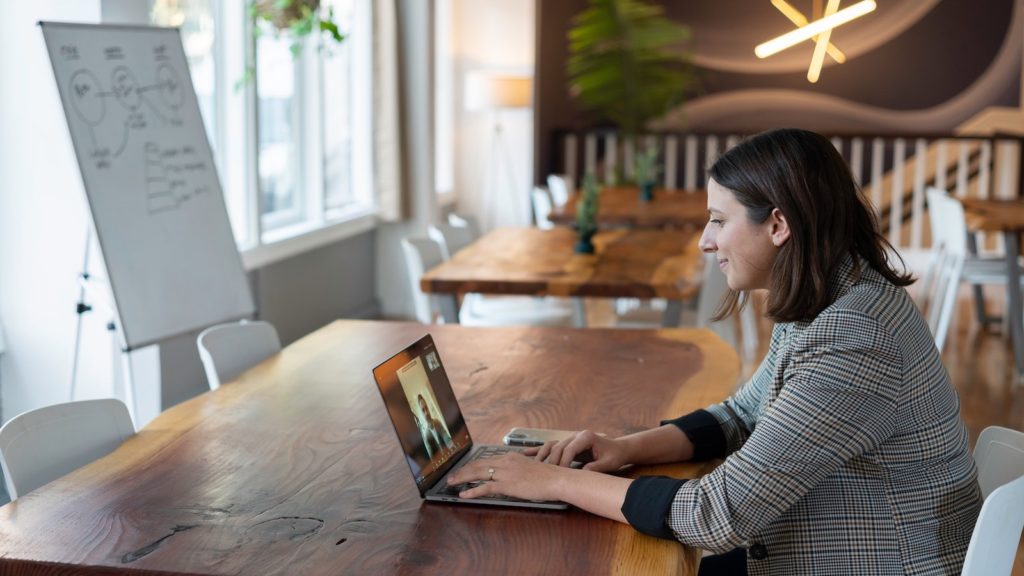 In the medium to long-term, business travel will pick up, and with it, demand for direct flights, possibly even in excess of pre-pandemic levels. Remember, that even before COVID-19 hit our shores, direct Qantas flights between Perth and London Heathrow were incredibly popular, with many business travellers seeking out the non-stop service between Australia and the United Kingdom for the reduced flight times and the decrease in the likelihood of being delayed by such events as missed connections or inclement weather at the connecting hub.
What is a good sign is before the trans-Tasman opened up, the number one route that people were searching for on our international operation was Perth to London.

Alan Joyce, CEO Qantas, CAPA Interview, April 2021
You can now throw in COVID-related reasons to prefer these direct flights into the mix, such as the decreased chance of being in a location with a COVID outbreak, especially if it is one with a new variant not covered by any vaccine booster shots at the time, and the possible quarantine implications this may have on the return back to Australia. Therefore, the pricing gap between direct and connecting flights in my view will again be restored over the medium to long term.
On the second point, while the logic of leisure travellers not requiring the frequency of flights as business travel demand decreases lend itself to replacement of smaller aircraft with fewer flights operated by larger aircraft, I am not sure we will see much of this trend here in Australia. At least not with our major international airline, Qantas. We will likely continue to see the 787 Dreamliner take up most of the slack for Qantas long-haul operations over the foreseeable future, until such time the Airbus A380 can come back online, along with the yet to be determined Airbus A350-1000 or Boeing 777X for Project Sunrise flights.
We don't see international coming back to pre-crisis levels until 2024. We have parked the A380s and replaced them with 787[s], which have smaller cabin overall and a bigger percentage of revenue coming from the premium cabin. If demand comes back earlier, we can reactivate the A380s within three to six months.

Alan Joyce, CEO Qantas, CAPA Interview, April 2021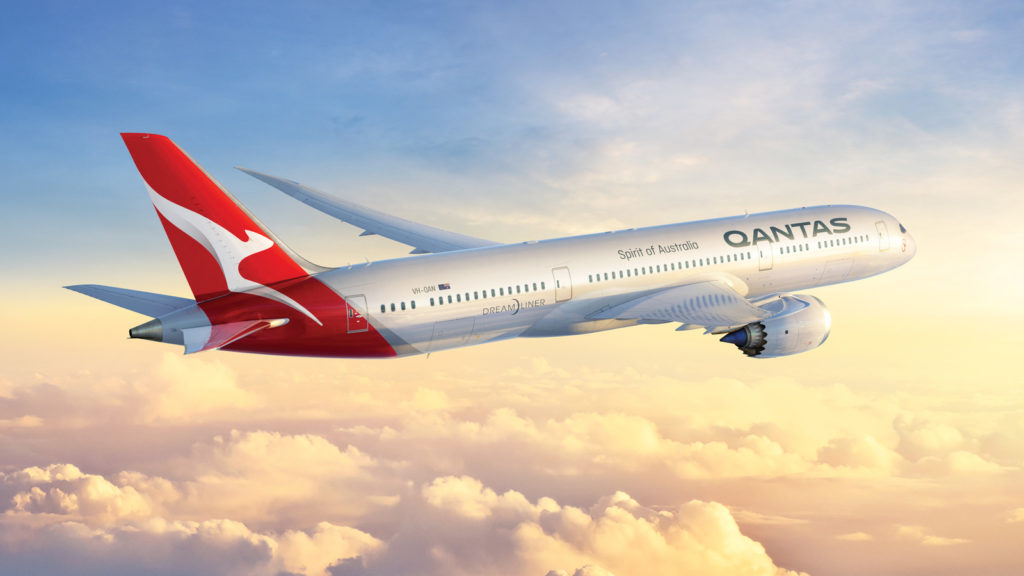 With the final point, while there will be undoubtedly a review of all cabin configurations among airlines to optimise their revenue potential for each flight based on the anticipated short-term change in demand skewing more towards budget-conscious leisure travellers, the extent of configuration adjustment will vary across airlines.
Some airlines will make a bet that business travel will be curtailed for the foreseeable future, if not permanently due to the likes of remote calling as mentioned above, and will look to reduce their premium cabin size. However, given the large cost involved in reconfiguring cabins, other airlines will look to rely on the likes of their frequent flyer program and other 'unique experiences' to fill these premium seats in the short-term and avoid the expense of costly cabin refits.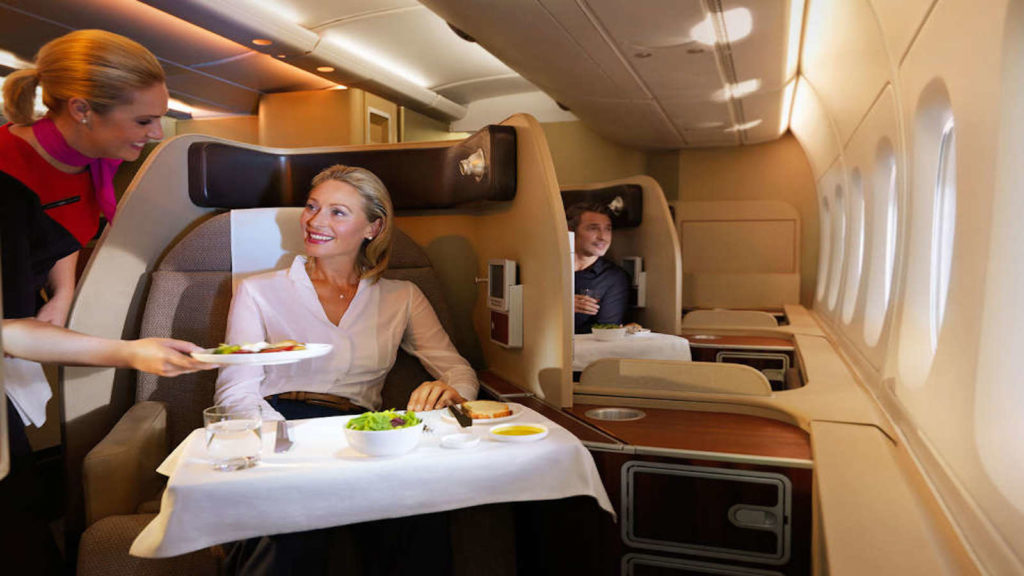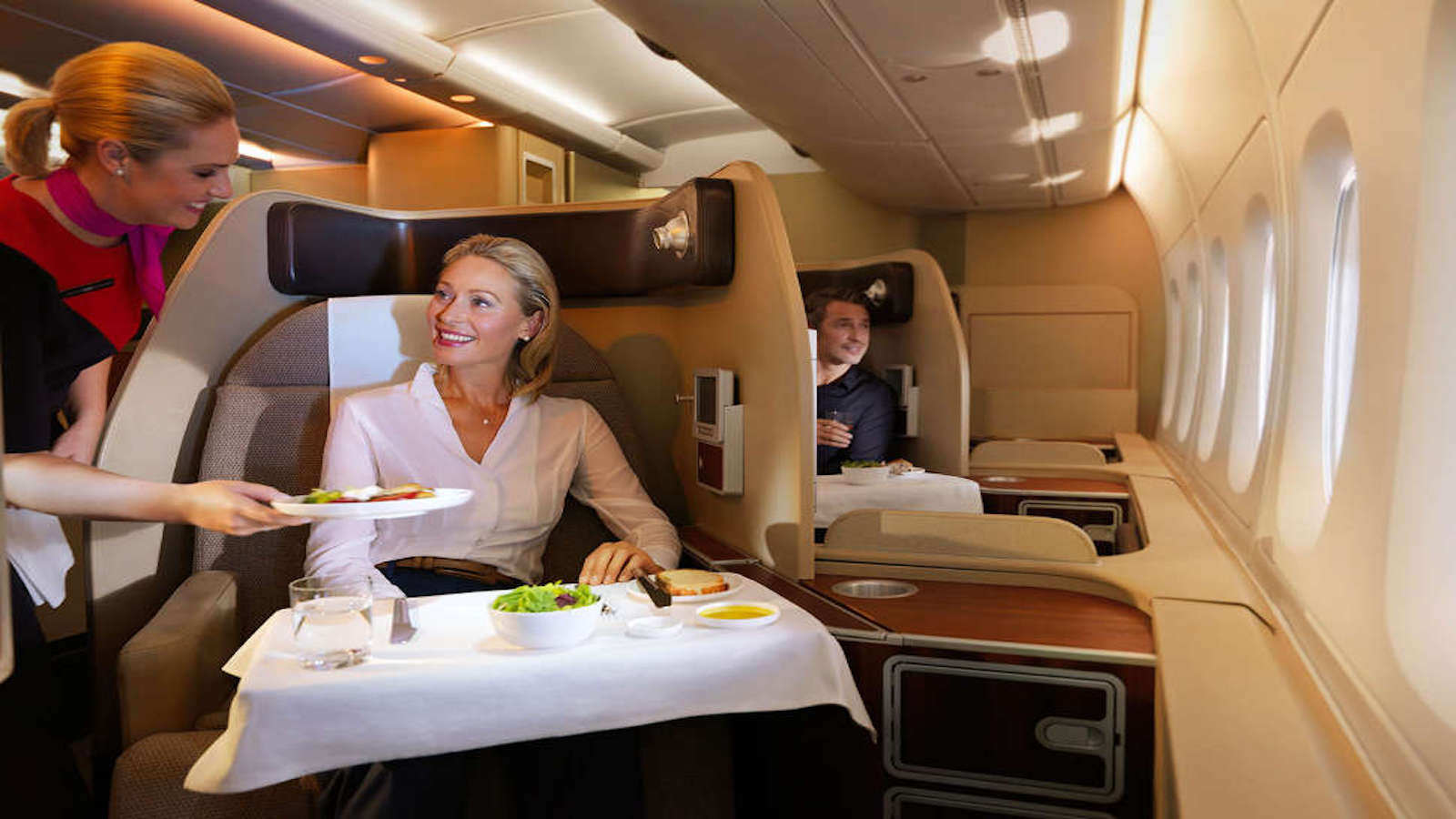 Qantas, for example, have looked at such initiatives as Points Planes, Mystery Flight Adventures and the recently announced Supermoon Scenic Flight to fill all their seats in all cabins. And while some of these initiatives were borne as a result of the pandemic such as the last two examples above, the Points Plane series of flights was actually introduced before the pandemic as a way to fill low loads during quieter travel periods.
Pent up demand?
We keep hearing about this 'pent-up demand', but how likely is it really to eventuate when international borders begin to open up?
While the easing of domestic borders and the subsequent boom in demand for travel gave us a good flavour of what we could expect from eased international border restrictions, I would say that the New Zealand travel bubble is more instructive in this regard. Figures released by the Australian Bureau of Statistics in April 2021 showed significantly strong demand for New Zealand bubble flights, with the number of New Zealand citizen arrivals increasing by 301% from March 2021 to April 2021, by 1,623% from April 2020 to April 2021, but still down by 87.6% from April 2019 to April 2021. While I could not obtain figures regarding Australian citizen arrivals into New Zealand, I believe it is reasonable to assume that the demand would be similar.
I also believe that a similar trend when more international travel bubbles and borders open, with a strong initial demand for travel on the bubble routes, a subsequent drop from the initial highs, followed by a slow continuing recovery month by month to eventually reach pre-pandemic levels.
Internationally we don't think we'll get back to 2019 levels until 2024.

Alan Joyce, CEO Qantas, CAPA Interview, April 2021
How will these changes affect frequent flyers?
Pre the pandemic, most regular Point Hacks readers were aware that long-haul flights in premium classes or flight rewards in any class to destinations with little market competition, such as many regional routes, offer the best value for using your frequent flyer points.
But with changing market conditions such as the fierce domestic market battle currently being fought and the uncertainty surrounding international travel, the above notion of maximum redemption value needs to be reassessed.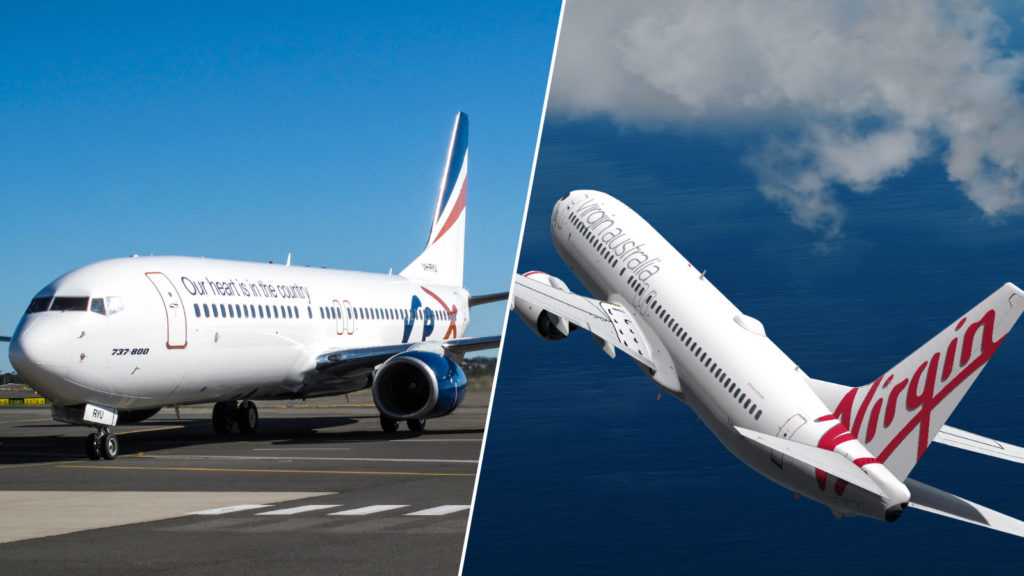 With Qantas, Virgin Australia, Rex and Jetstar competing aggressively within the domestic travel market, including regional destinations that until this year had sky-high prices from little, if any competition, domestic flight redemptions to most regional areas may no longer provide good value for your points. The exception to this rule of course is if a regional route has not benefited from increased competition.
This leaves us with redemptions for international travel. As stated, redemptions for long-haul premium classes has led the pack in terms of the value you receive per point redeemed.
Absent a crystal ball, it is hard to definitively know which ways airlines will go in regards to reward seat availability for these flights, however, I see two possible paths. The first is one where airlines err on the conservative side and limit the number of flights made available due to uncertainty regarding the rebound in travel demand. Such an approach will lead to an increase in the cash price of tickets due to a decrease in the number of seats available.
The more aggressive approach is one where the airlines offer more flights and subsequently more reward seats. Any lack of travel demand can be countered with unique redemption options such as those mentioned earlier like Points Planes and Mystery Flights to help fill the reward seats. Airlines with strong frequent flyer programs may well go down this path, with the benefit of reducing their frequent flyer Balance Sheet liability, along with helping promote their loyalty brand through increased redemption options. Remember, one of the main reasons for the major overhaul to the Qantas Frequent Flyer program in June 2019 was to address the persistent and common complaint of lack of available Classic Flight Reward seats.
Depending on which path your frequent flyer program takes will depend on whether the value of long-haul premium seat redemptions become excellent value or continue to remain great value. Frequent flyer members of airlines following the conservative approach will see the value of their redemptions increase due to the combination of increased cash prices with fixed price points redemptions providing a greater value per point redeemed. Members of airlines following the more aggressive approach should see similar (if not higher) reward seat availability with similar (or a slightly decreased) redemption value based on how much cash discounting is required to fill seats during lower travel demand. Nonetheless, long-haul premium seats should continue to offer great value.
Summing Up
The global pandemic has made many airlines reassess and change their operational structure to meet the challenges and changed aviation market in the coming years. The same reassessment needs to be made by frequent flyers in regards to the best ways to redeem their frequent flyer points to maximise value.
Increased domestic competition with the entry of Rex into domestic services has meant heavily discounted fares for most travellers along the east coast. And while the outlook for international flying remains uncertain, there are some clues as to what we can expect post-COVID, including initial bursts in demand for routes that begin to open up, along with a gradual recovery in travel demand over the coming years.
The value of points redemptions are likely to decrease for domestic travel compared to pre-pandemic, but likely to remain great value or even increase in value for long-haul reward seats, depending on the supply of international seats that are provided by the airline once international borders are eased.
Overall, the last 18 months have been trying for everyone, but especially the airline and tourism industry. Hopefully, we are now at the cusp of what will be a sustained recovery and the emergence of a stronger and more resilient industry.
Editor's View: The future of aviation post-COVID
was last modified:
April 7th, 2022
by