The Sheraton Melbourne is, as a Marriott loyalist, my go-to hotel when travelling to Melbourne. It's not very big, but makes up for its size with a good location, modern and comfortable rooms and generally good service.
I've stayed at the Sheraton Melbourne several times now, with a
previous review here – so I thought I'd try and compare and contrast a couple of different room types you might find in the hotel.
Research & Booking
The Sheraton Hotel is ranked #29 out of 159 hotels in Melbourne on TripAdvisor, which is pretty good considering the quality of hotels around the city.
At the time of writing this review, this property was classified as an SPG Category 5 property, costing 12,000-16,000 Starpoints per night.
Due to the merger of SPG into Marriott Rewards, this is now a Marriott Category 5 property, costing 30,000/35,000/40,000 Marriott Rewards points per night (off-peak/standard/peak).
Alternatively, outside of peak travel periods, you can usually pick up a room for around $280 per night.
At peak event times, Melbourne hotels can get over-the-top expensive, making it a great time to redeem points.
Traditional King Room
At 35 square metres, this base level room is light, airy and modern and features a separate shower and bath but the room is not overly large.
As I said in my last review –
The bedrooms neatly used the glass bathroom wall trick to give the appearance of more space, and the bathroom itself wasn't too cramped.
The main downside to this basic room was the low ceiling which made it feel a little claustrophobic – I would hope that more expensive room types on higher floors have this addressed.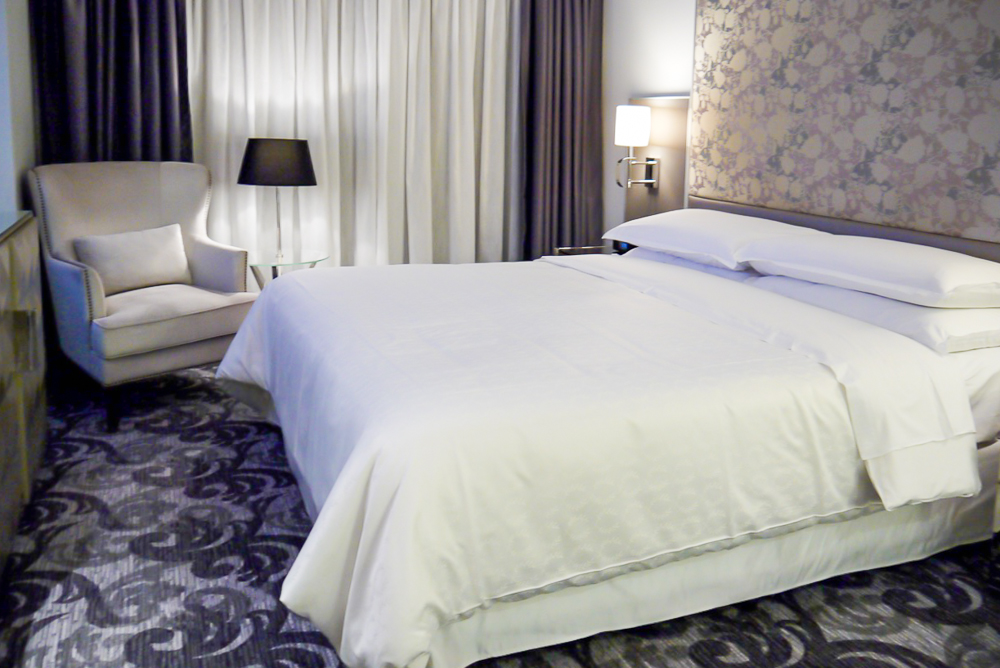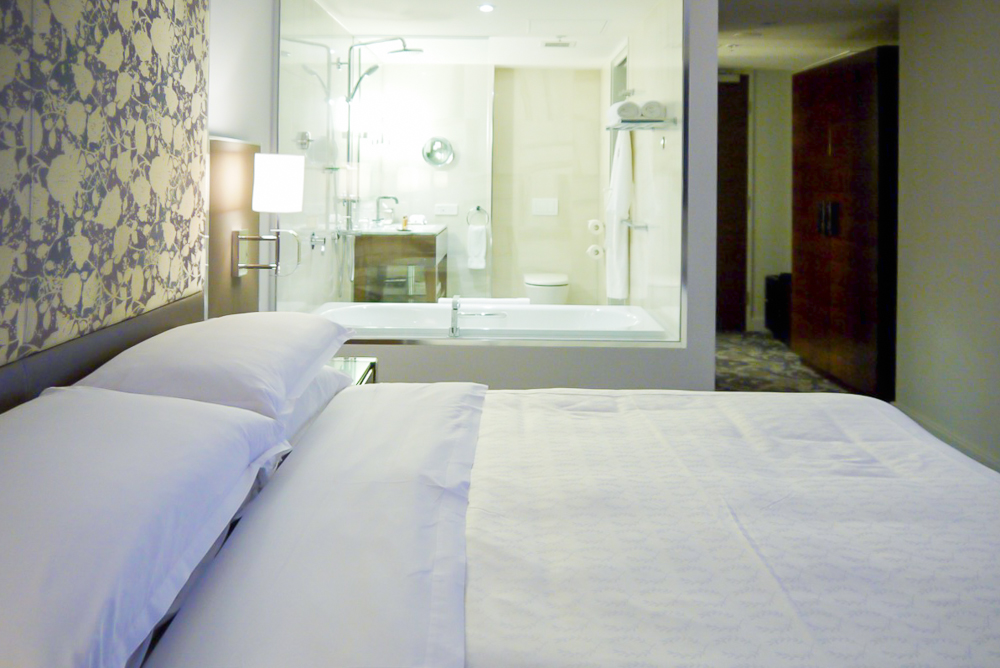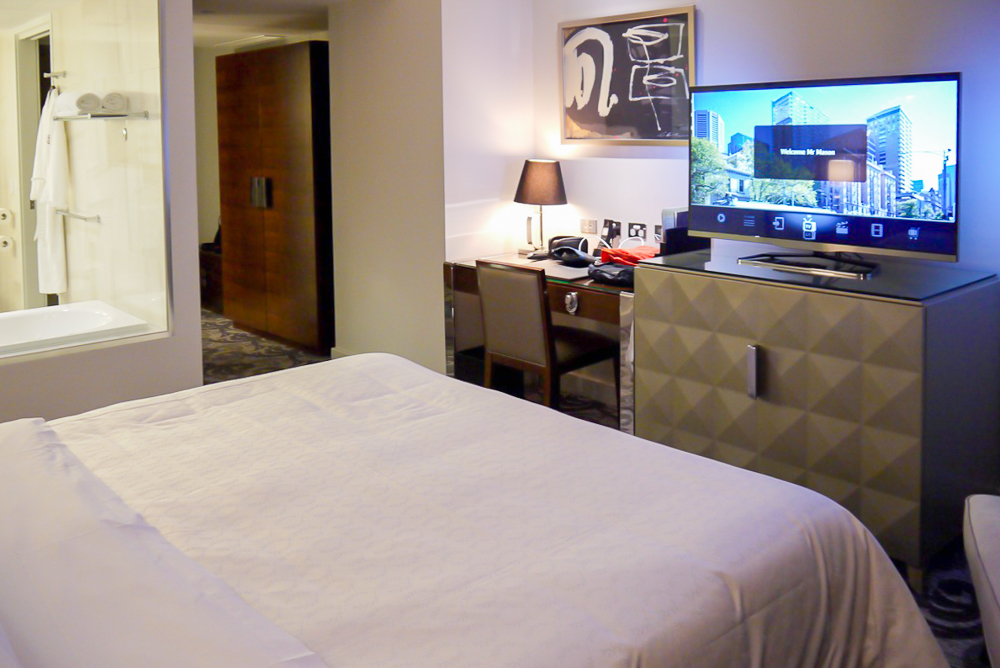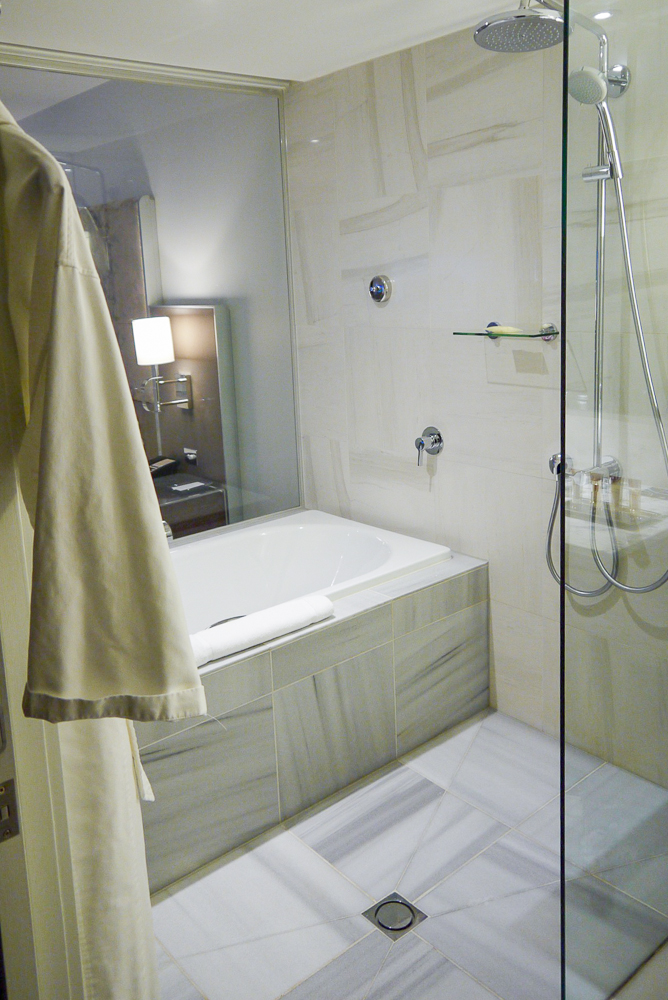 King Executive Terrace Suite
Of the seven room types available at this hotel, this one is the third-best. In this case I took up a paid room upgrade offer of around $50 to move up from a base room, given that I needed some space to work on this particular trip.
It's about 30% larger than a base-level room and features…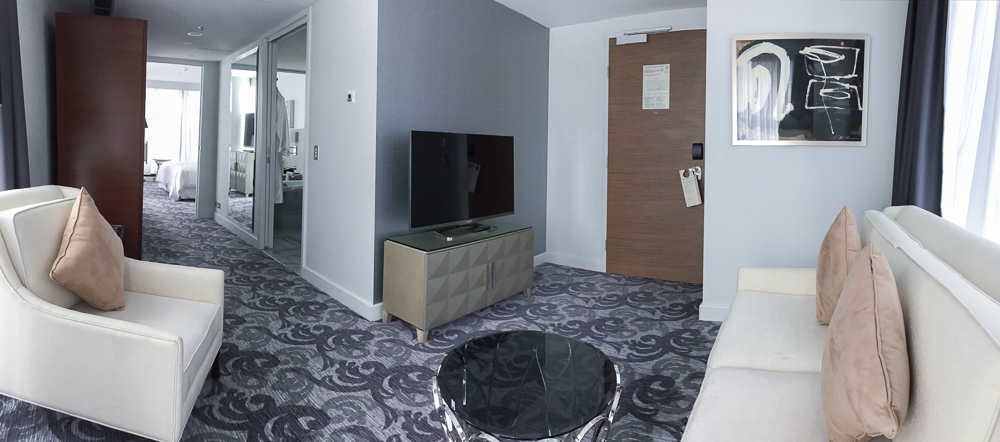 Living area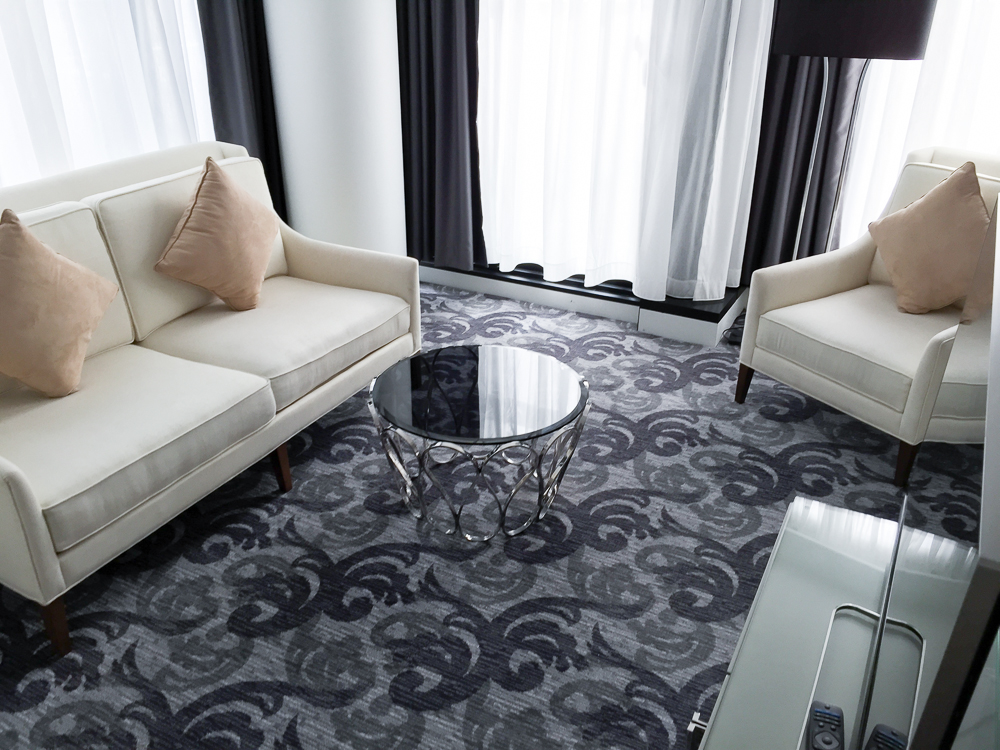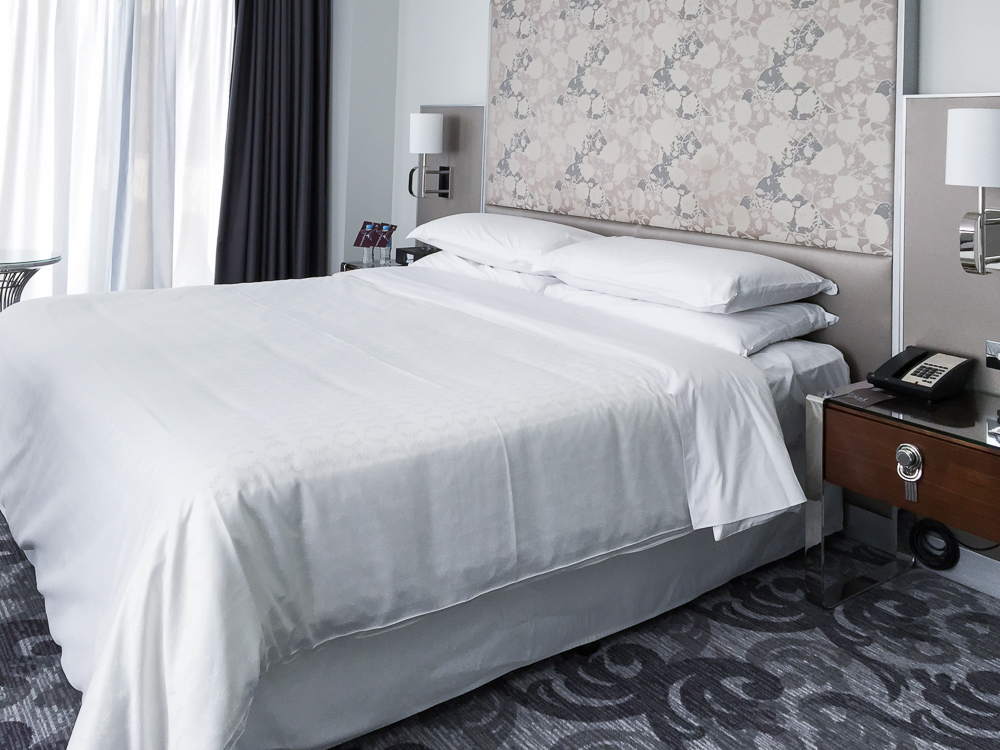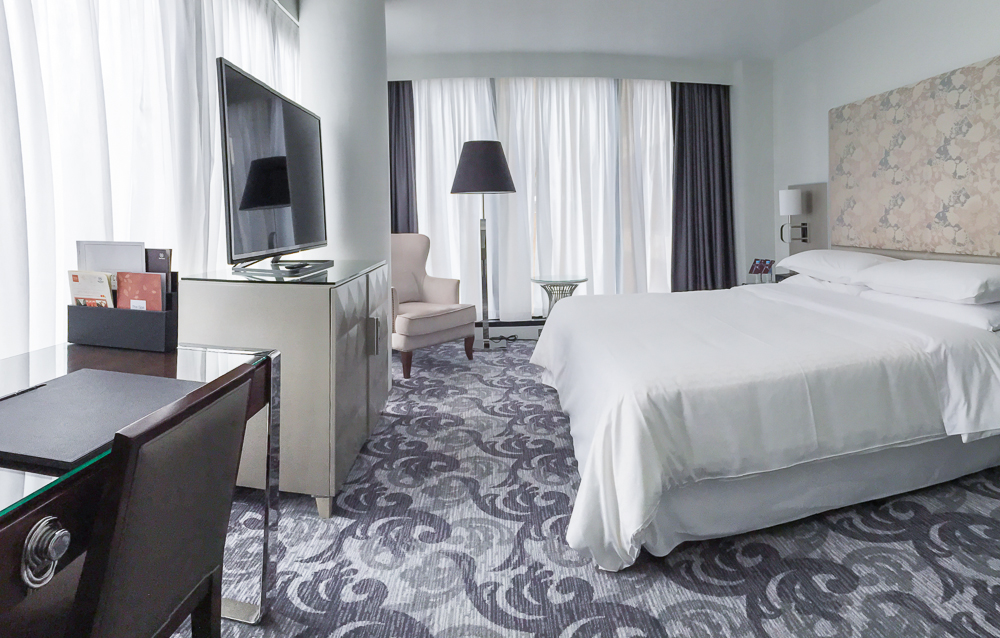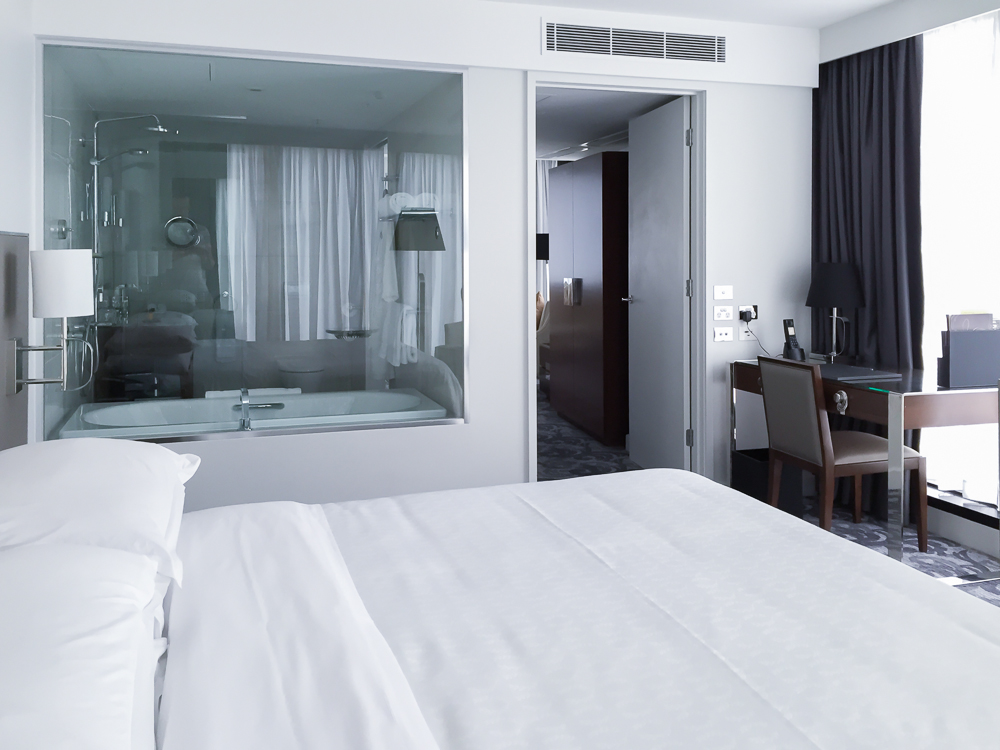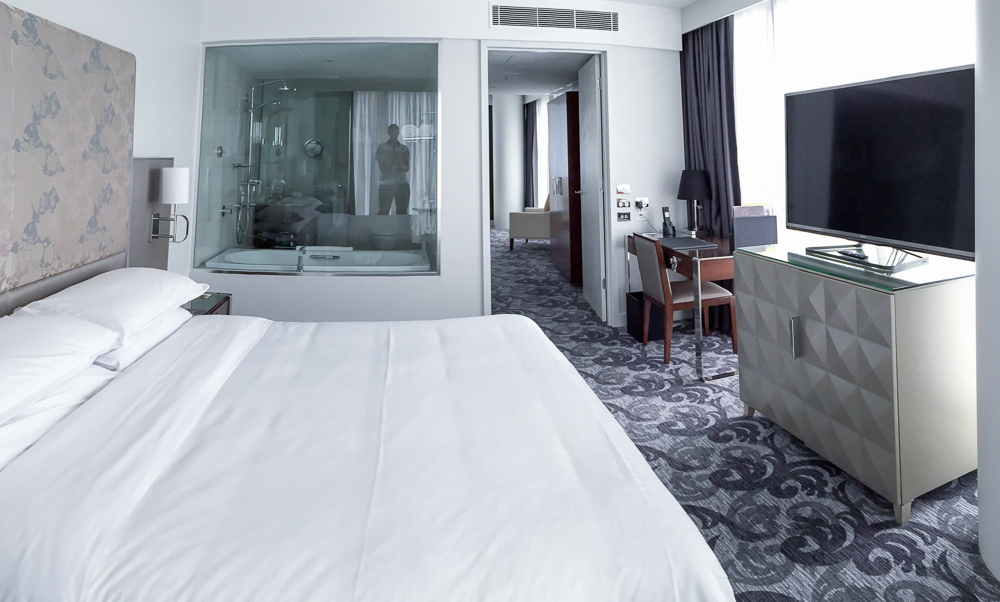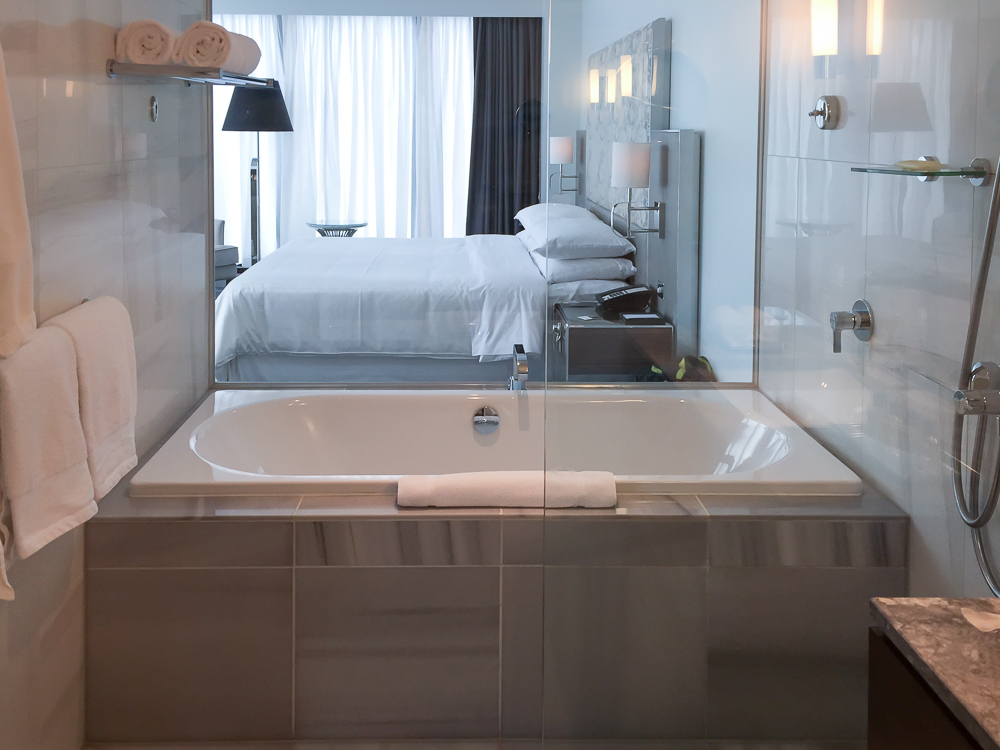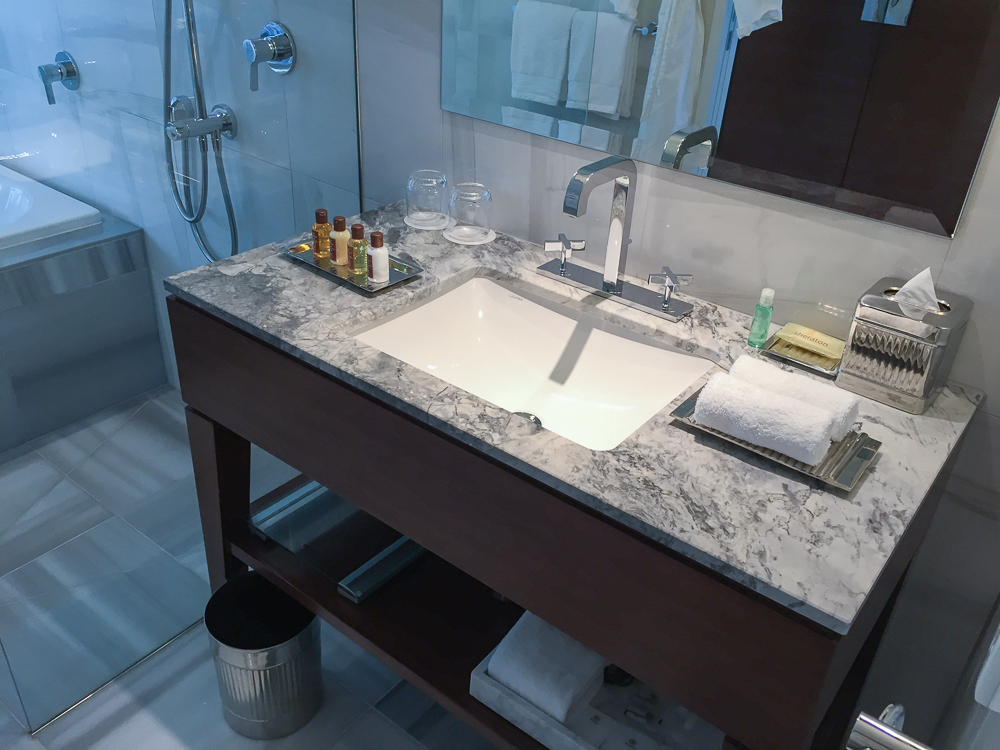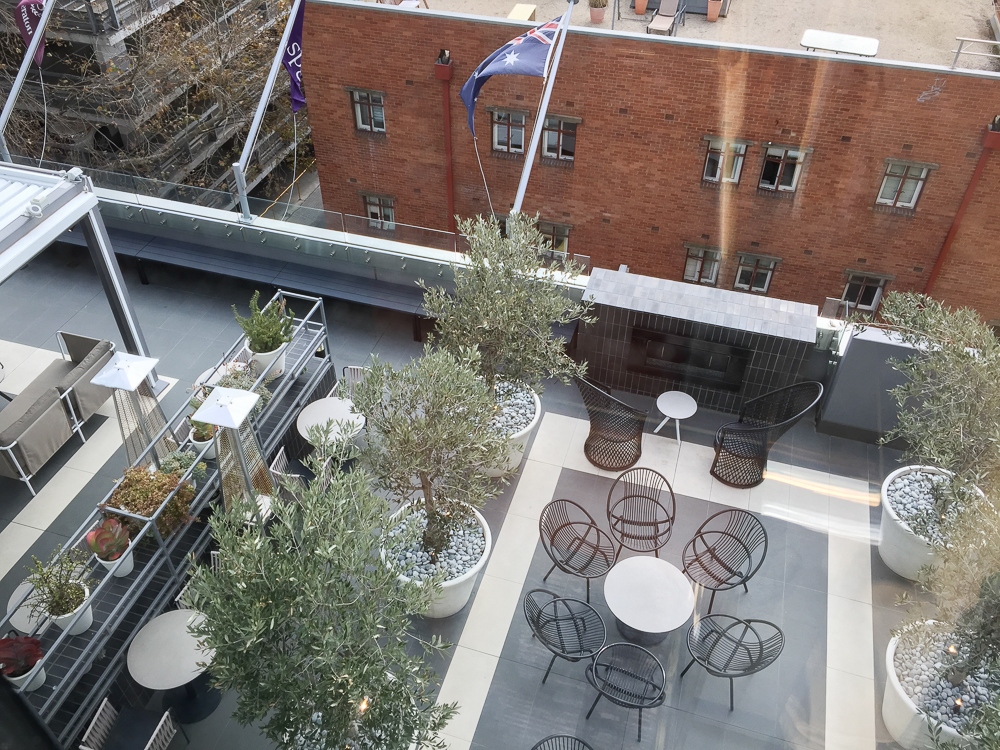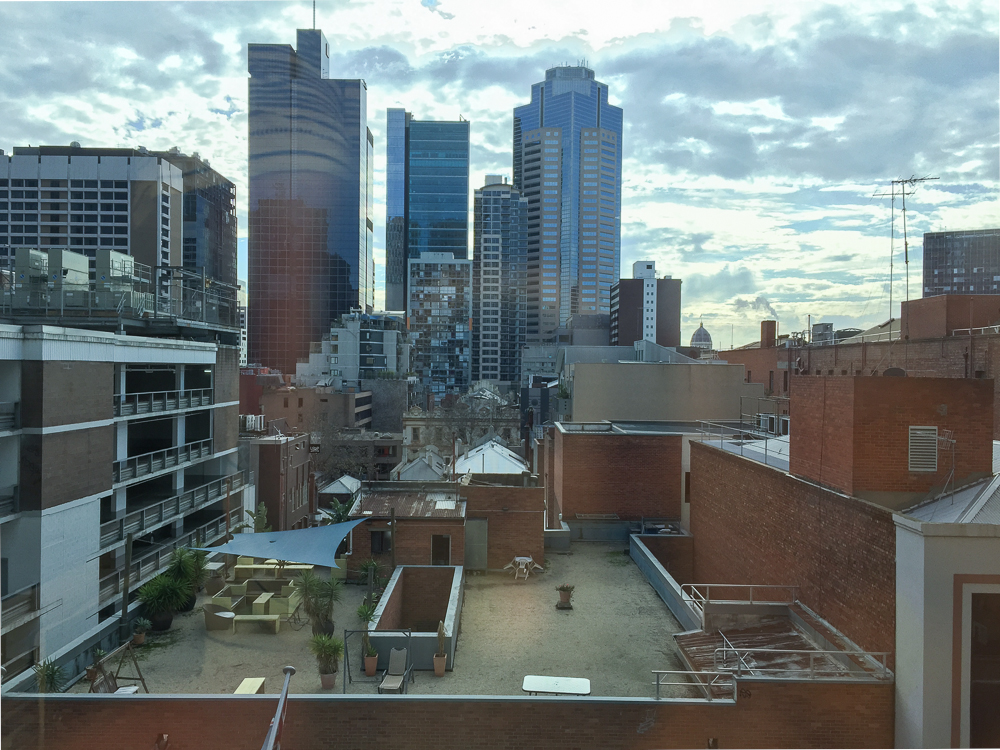 The Hotel
The hotel itself is on a narrow block, limiting inside space.
As a result, the lobby at peak times can be particularly crowded with guests hanging out in the limited space.
During quieter times, it is a useful space to hang out in, with some comfy couches and a couple of computers if you need them.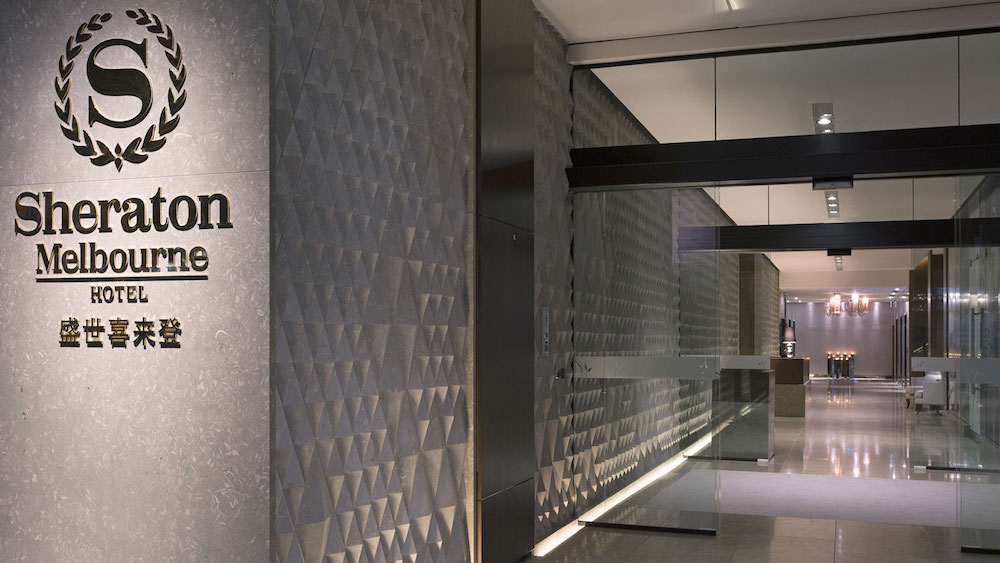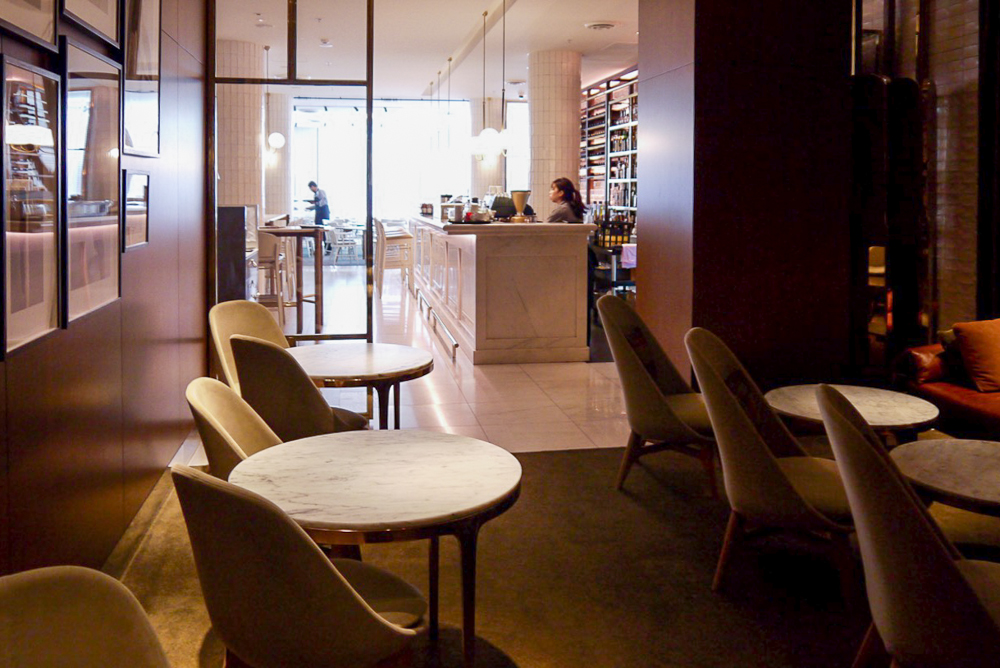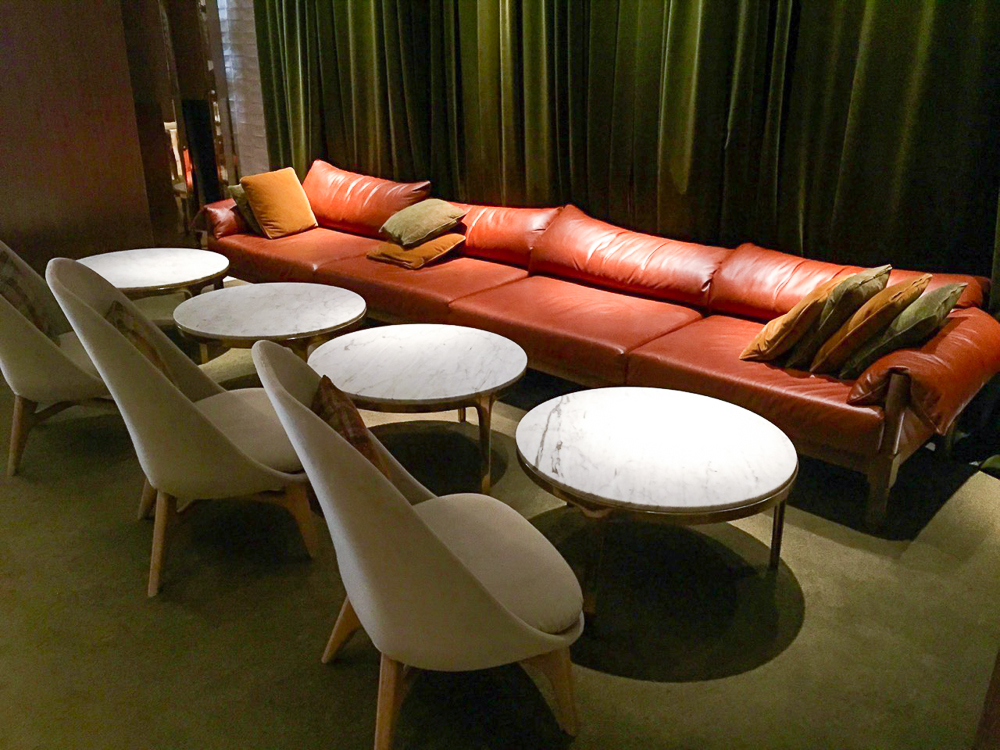 Hotel lobby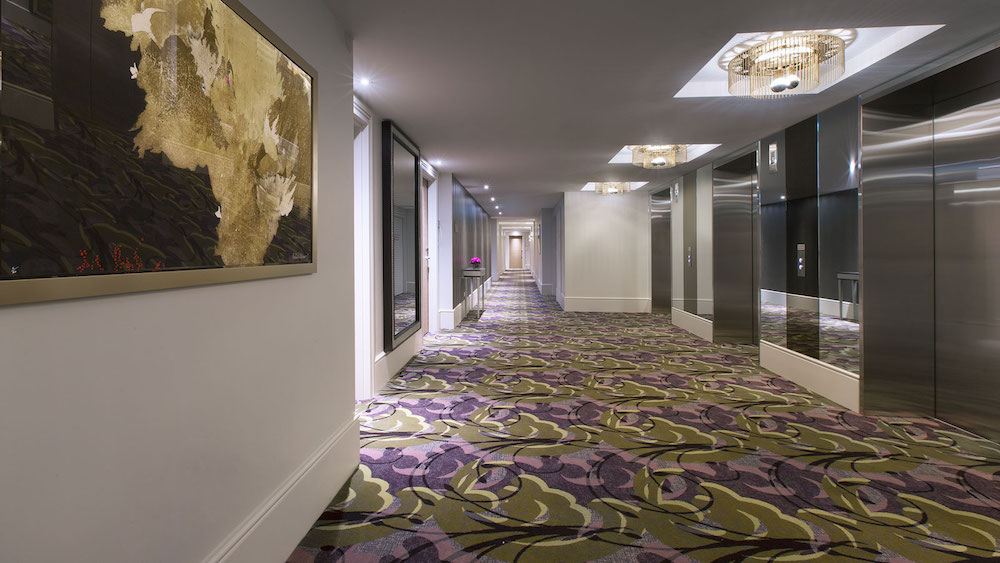 Hallway
The restaurant and bar just beyond the lobby are much more spacious, so I'd advise to just grab a drink and spend some time here instead of in the lobby area.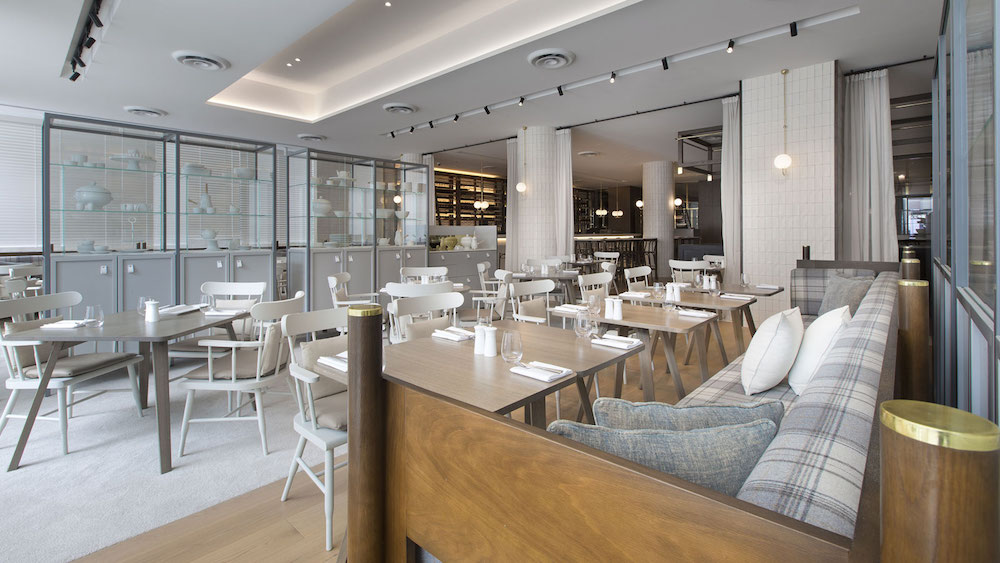 Little Collins St Kitchen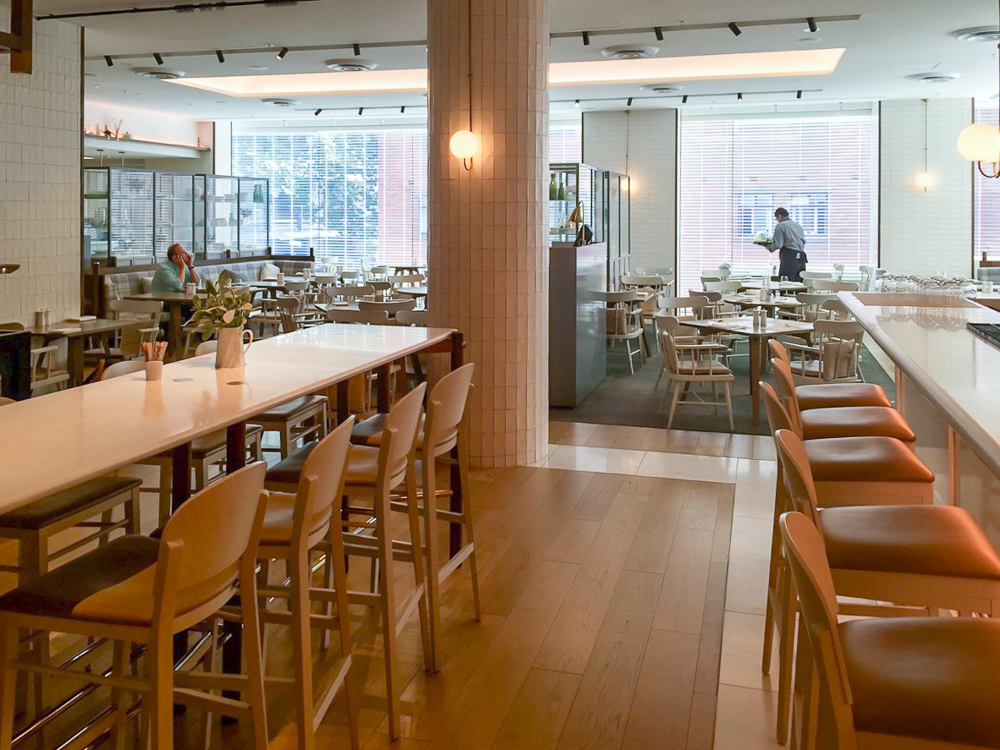 The terrace bar is a great place to grab a refreshing drink on a hot summer's day or to cosy up to a fireplace in the winter.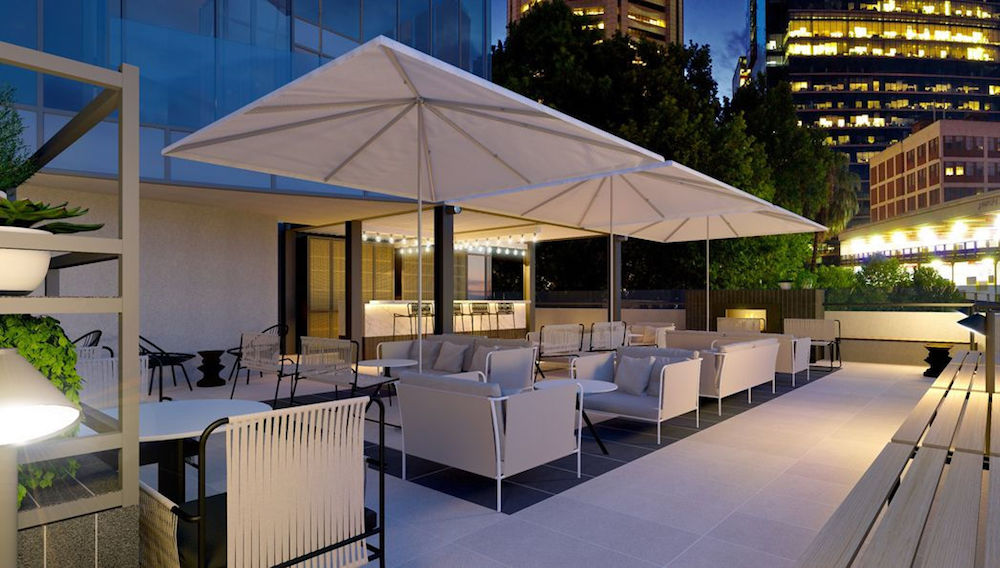 The Terrace Bar
Sheraton Melbourne Hotel Pool & Spa facilities
The 20-metre warm lap pool features comfy lounges around its perimeter and great views of Melbourne's skyline but can get busy as it's not too wide.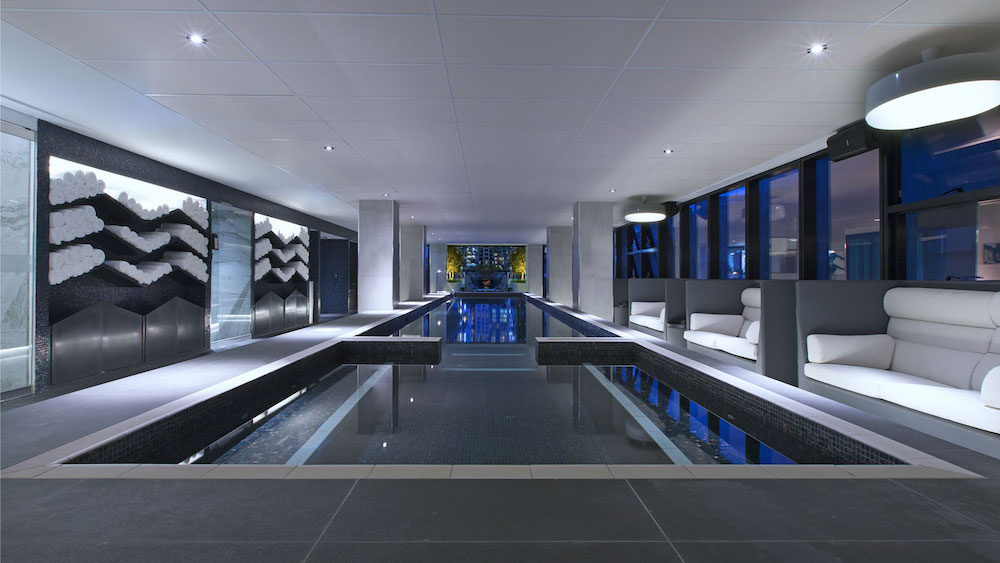 Swimming pool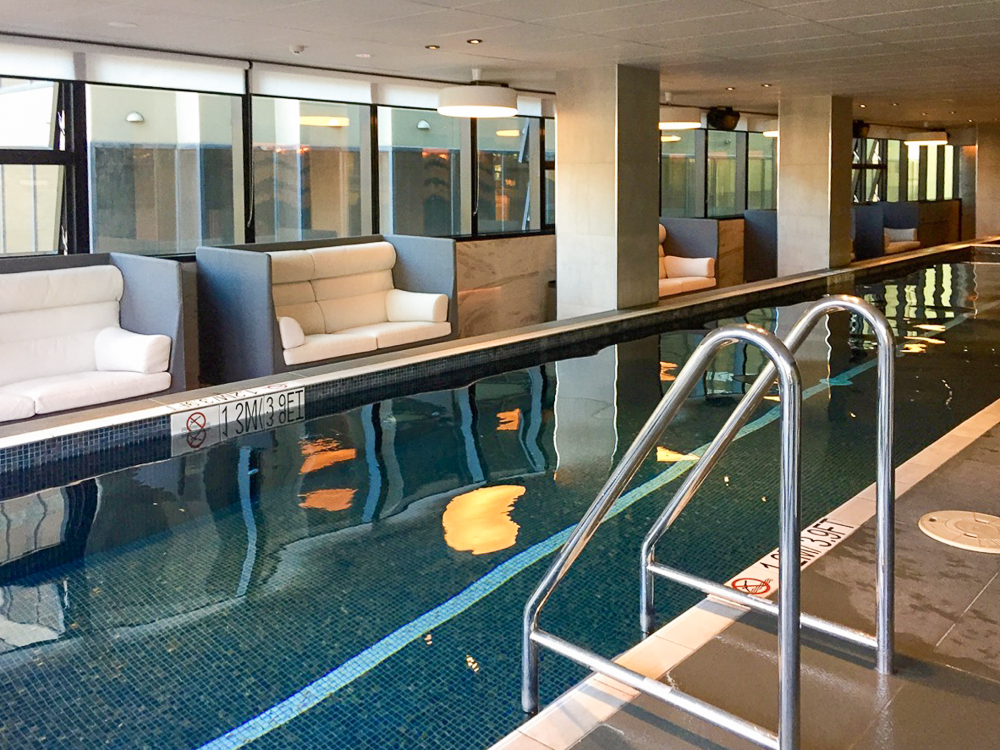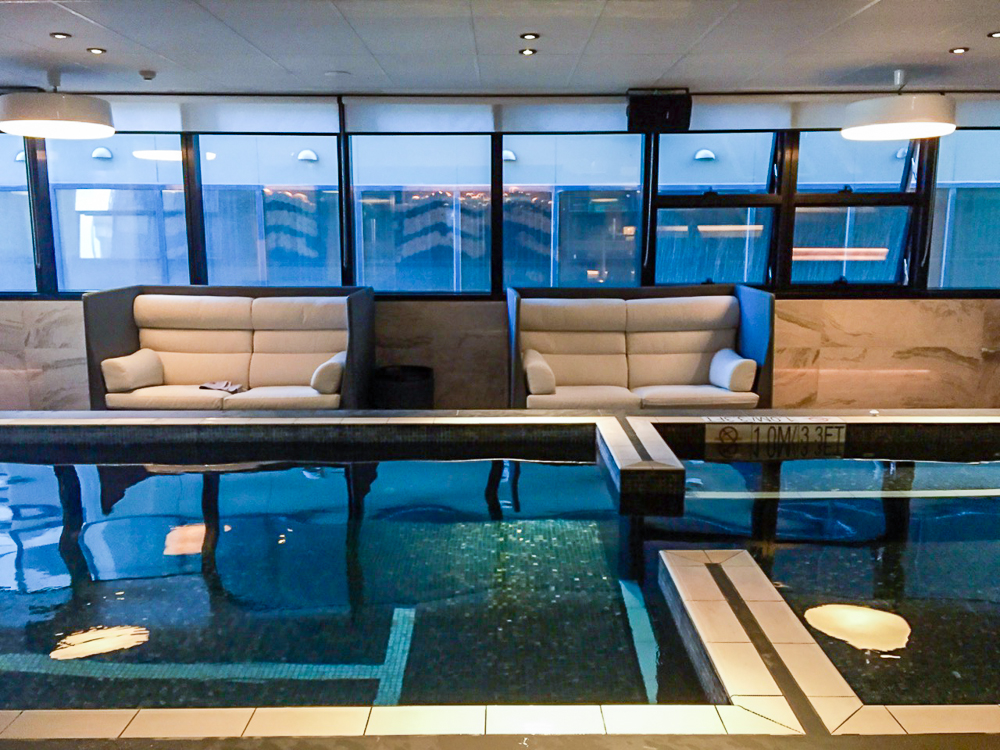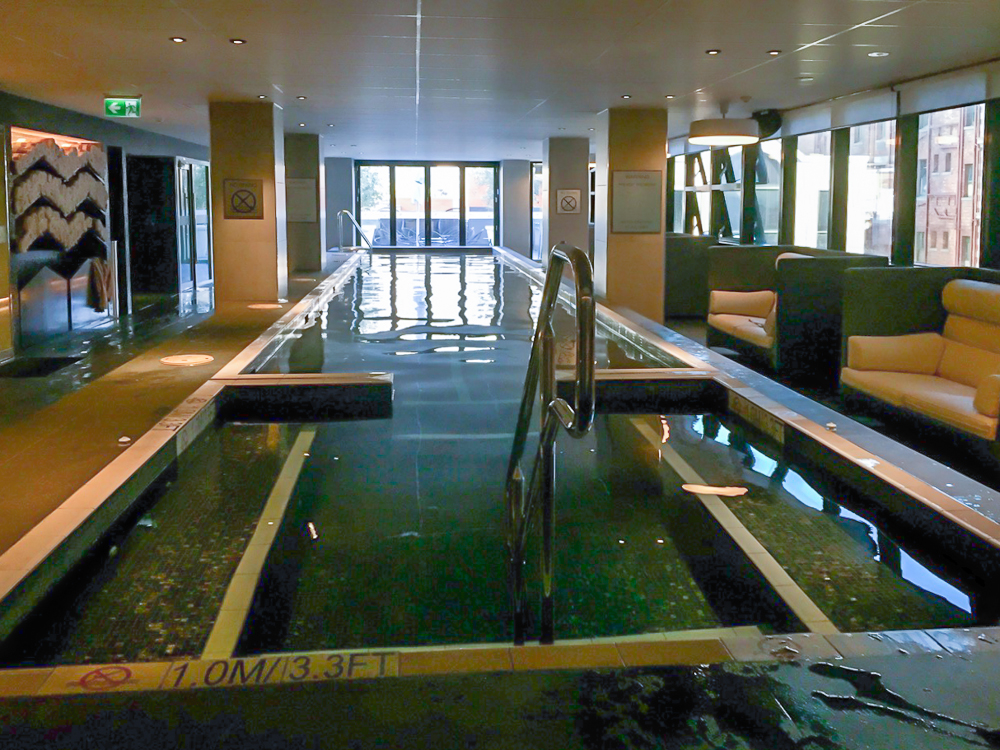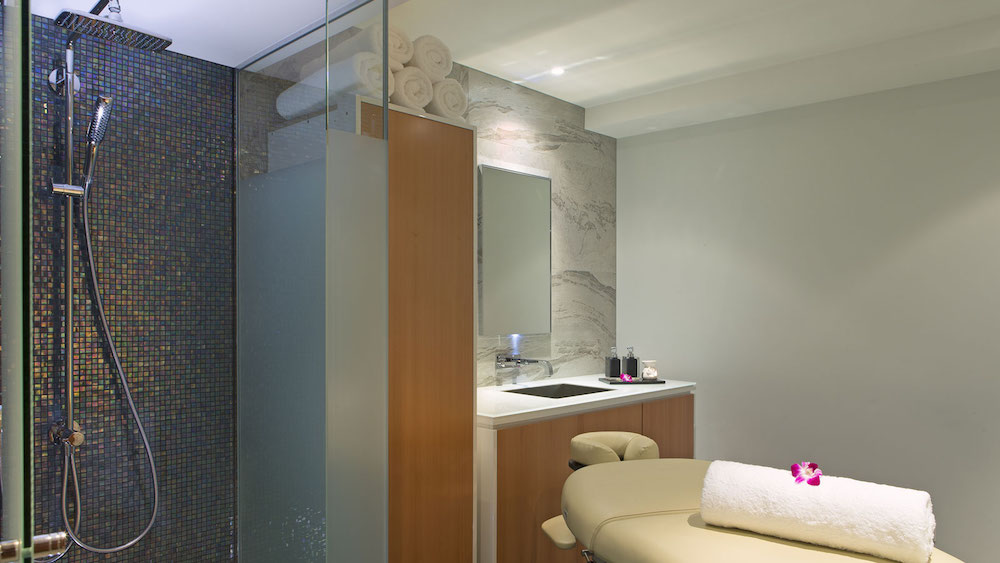 Hotel spa
Around the Sheraton Melbourne
The hotel is located on the eastern side of the city a stone's throw from Parliament Station, with free tram services on the City Circle line.
It's at the 'Paris' end of Collins St, meaning it is in walking distance to most attractions but far enough away to get some peace and quiet out of the hustle and bustle.
There are dozens of restaurants and cafes within walking distance of the property, as well as a 20-minute walk from both the Melbourne Cricket Ground and the Australian Open Tennis facilities.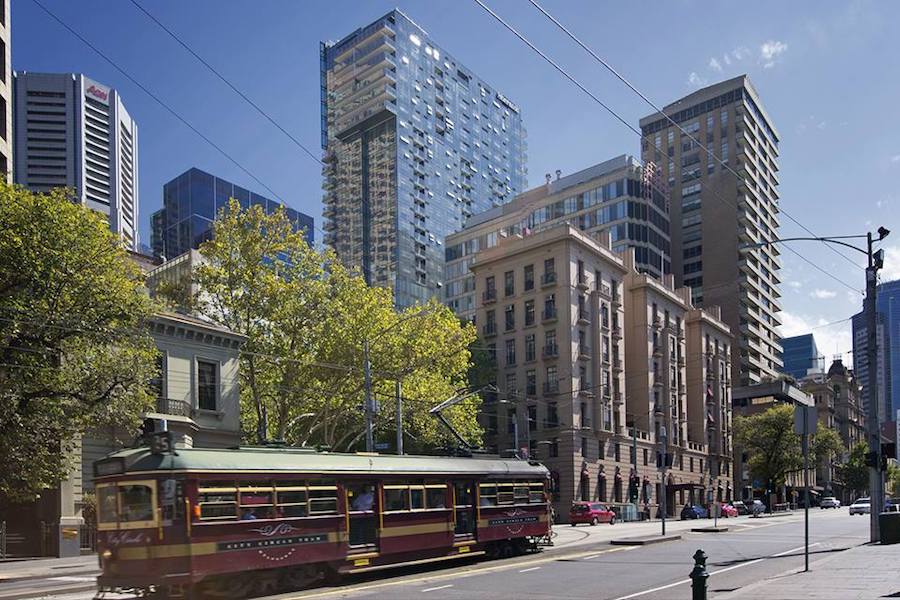 Reviews of other Sheraton Hotels
Summing up – Sheraton Melbourne
I would continue to choose the Sheraton over The Westin in Melbourne, unless there were specific room types at The Westin that make more sense for your stay. I don't know how well The Sheraton could deal with a larger family group, for example.
The Sheraton has a nice style which still feels new and modern after a couple of years of trading.
The service is usually very personable and friendly, with staff continuing to consistently welcoming me back after my first stay – a nice touch.
Feature and supplementary images courtesy of Sheraton Melbourne
This content contains affiliate links from which Point Hacks may earn commissions from transactions generated from new customers, bookings and general enquiries. Find out more here.
Sheraton Melbourne Hotel – Picture Review
was last modified:
December 8th, 2021
by