Qantas sees the Sunrise with massive Airbus order
Posted:
May 2, 2022 - 8:37 am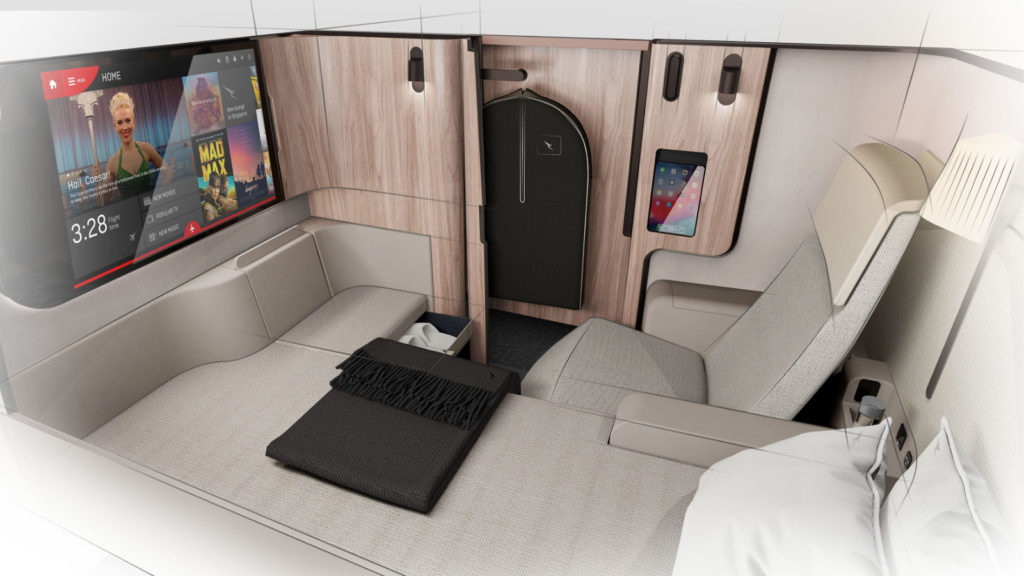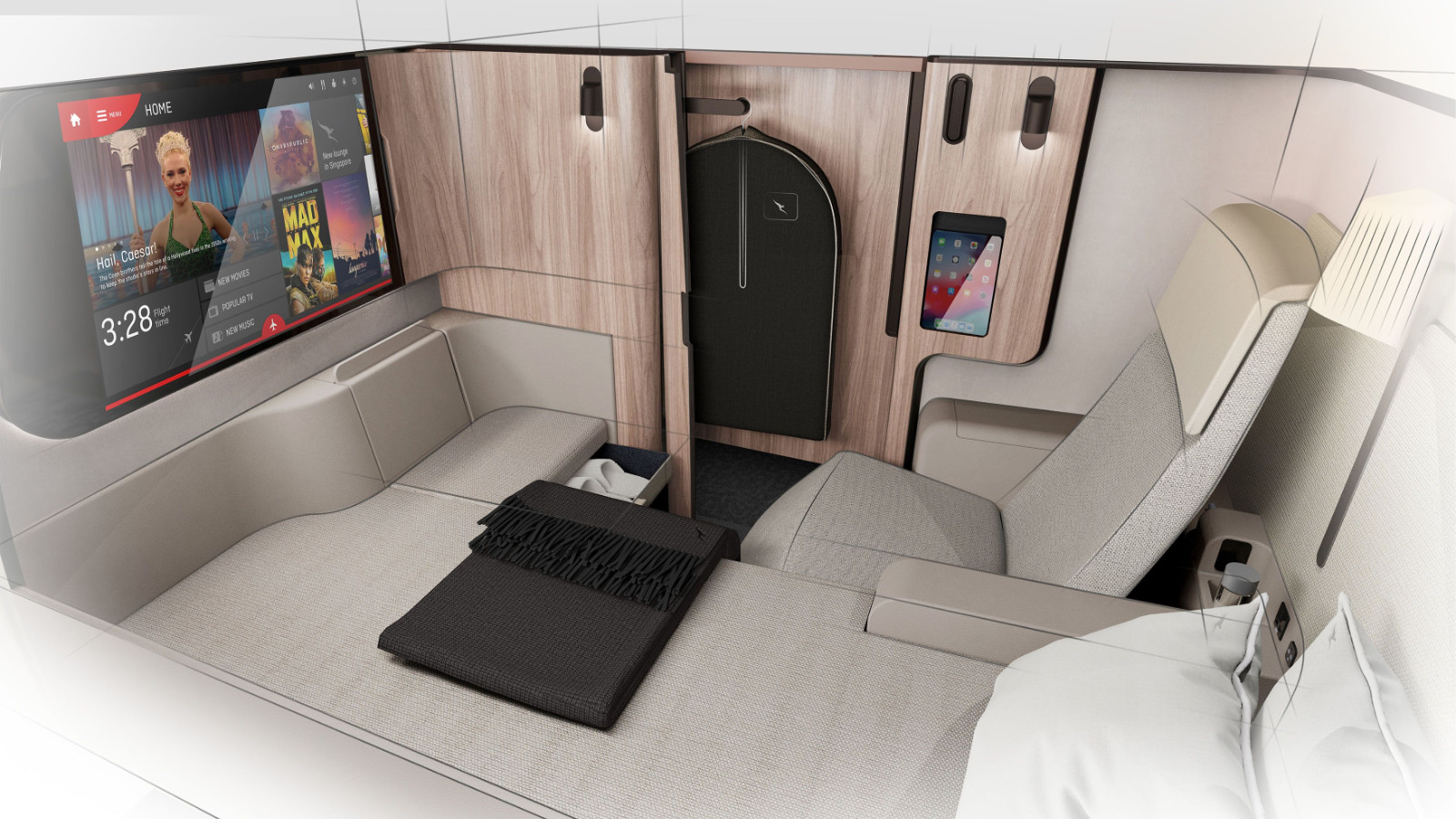 What we'll be covering
It's official – Qantas is transforming its fleet with a firm order of 52 Airbus jets, including 12 flagship Airbus A350-1000s that will see 'Project Sunrise' take to the skies from 2025. With a further 94 purchase options included, this order is worth an astounding AU$34 billion – the GDP of a small country – though undoubtedly Qantas will have negotiated some serious discounts.
Flying from Australia's eastern states to London and New York is no easy feat, but the specially-modified Airbus A350-1000s will take on extra fuel tanks to make the marathon journeys a reality. At the media launch in Sydney, where an Airbus A350-1000 was specially flown in from Toulouse, Alan Joyce remarked that new aircraft make new things possible.
The A350 and Project Sunrise will make any city just one flight away from Australia. It's the last frontier and final fix for the tyranny of distance. As you'd expect, the cabin is being specially designed for maximum comfort in all classes for long-haul flying.

– Alan Joyce, Qantas Group CEO, 2 May 2022
Project Sunrise is given the green light
Qantas aims to kick off non-stop Project Sunrise flights from Sydney and New York by 2025. The fleet of Airbus A350-1000s is expected to seat just 238 passengers in a spacious layout that includes First, Business, Premium Economy and Economy, plus a wellbeing zone in the centre.
We have no doubt that Qantas will pull out all the stops on new seats (or suites) in the premium cabins. First Class is expected to feature just six plush berths, while there is also likely to be a sizeable 52-seat Business Class footprint. There will also be 40 Premium Economy and 140 Economy seats.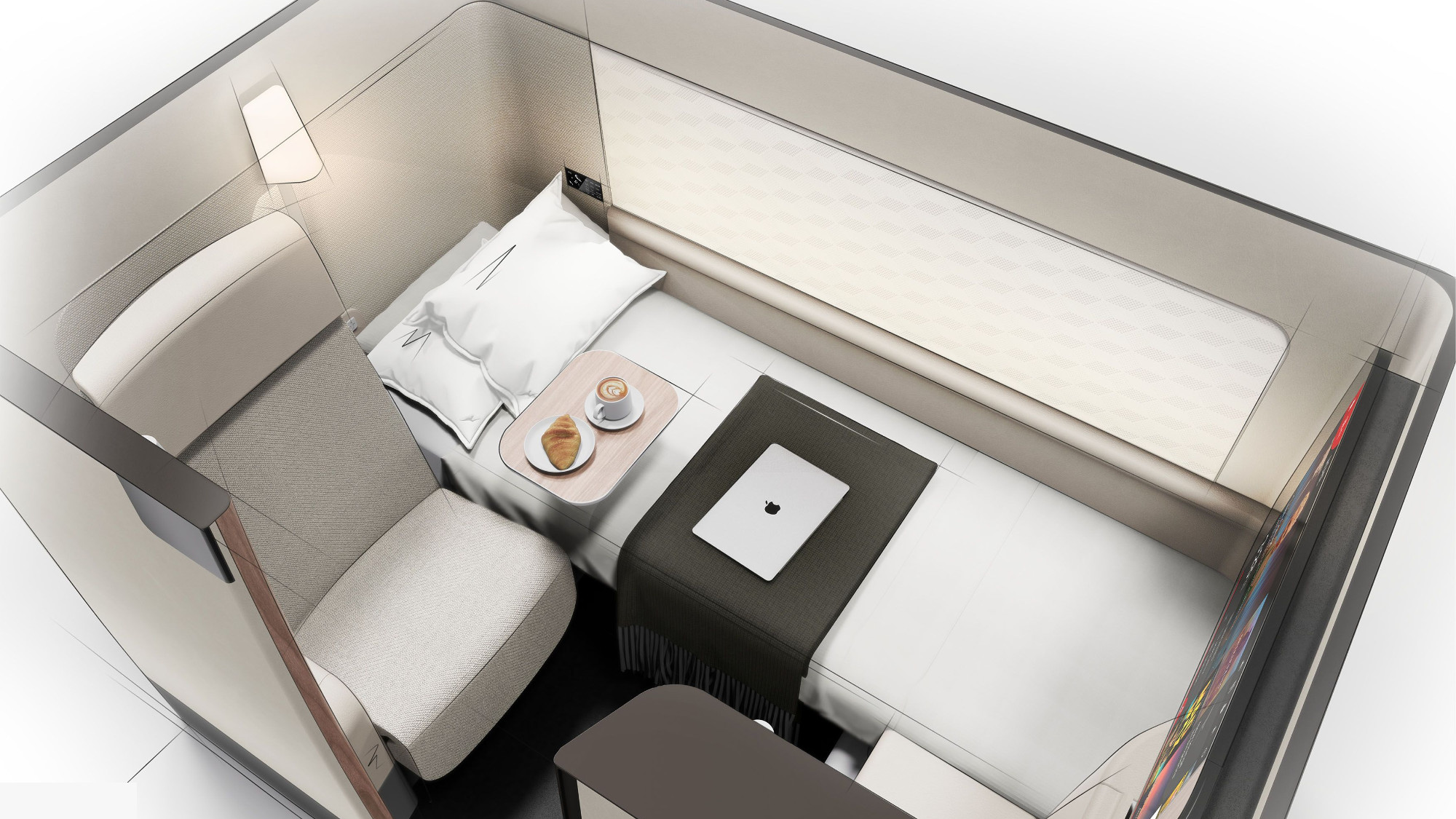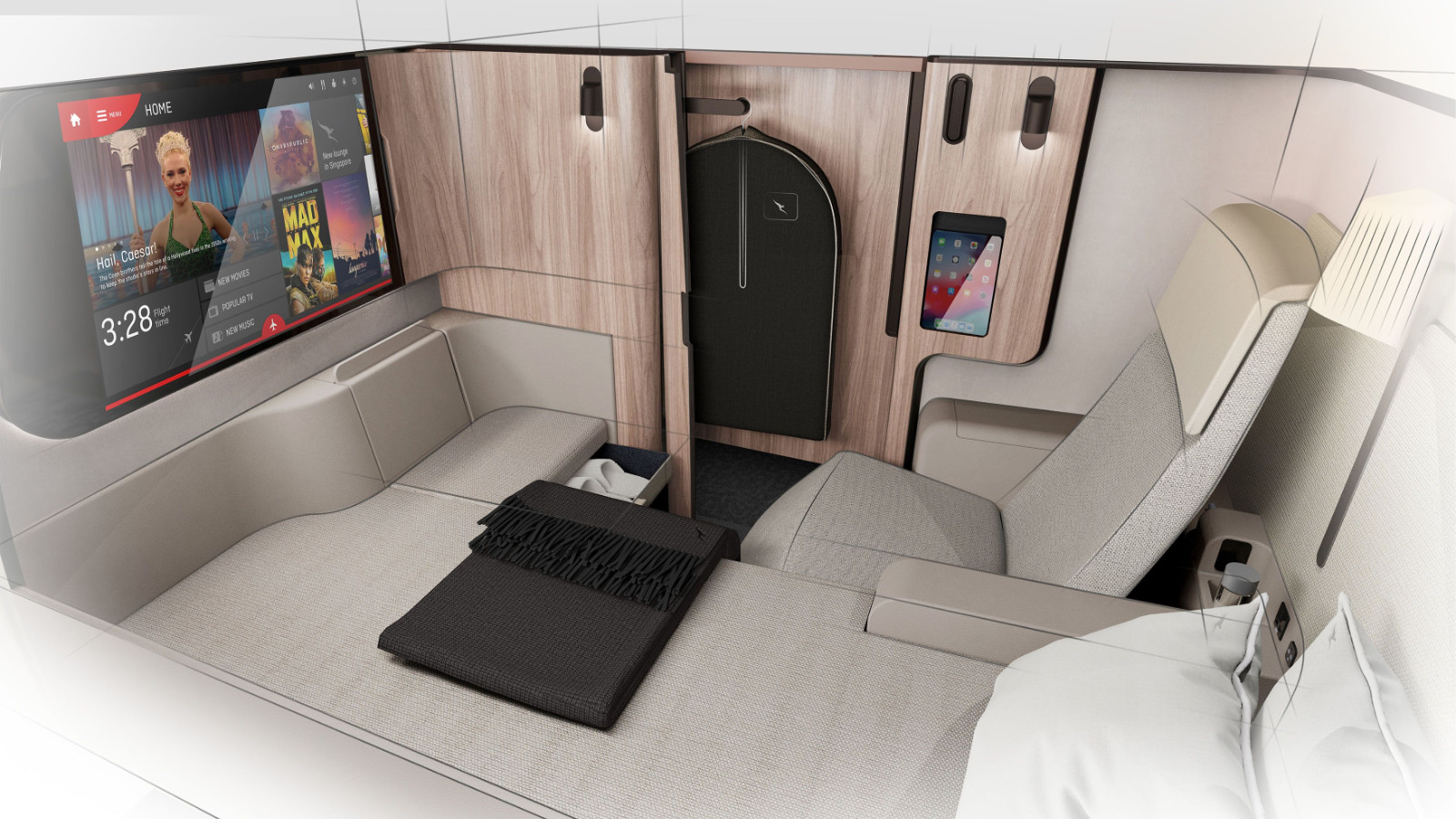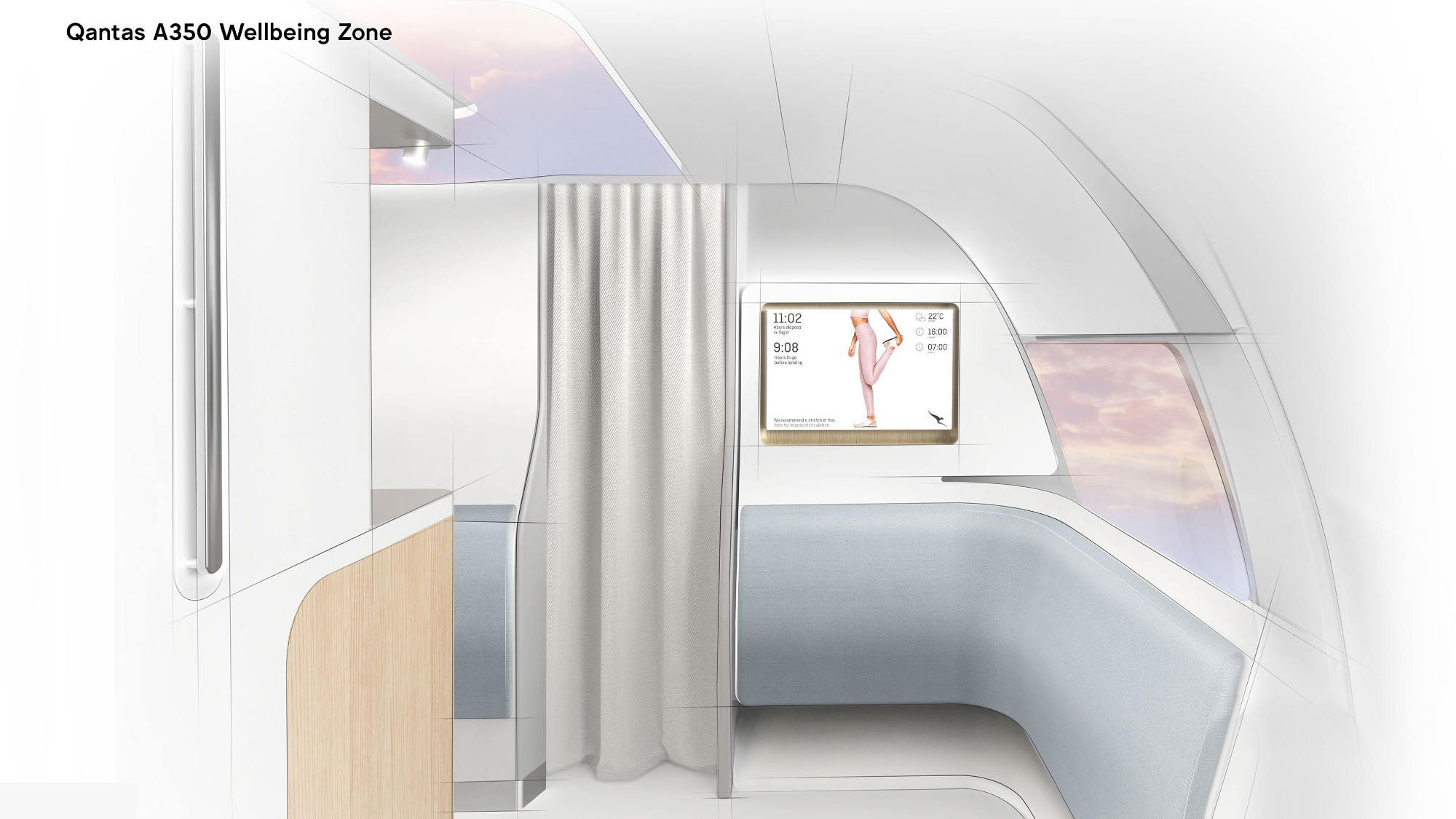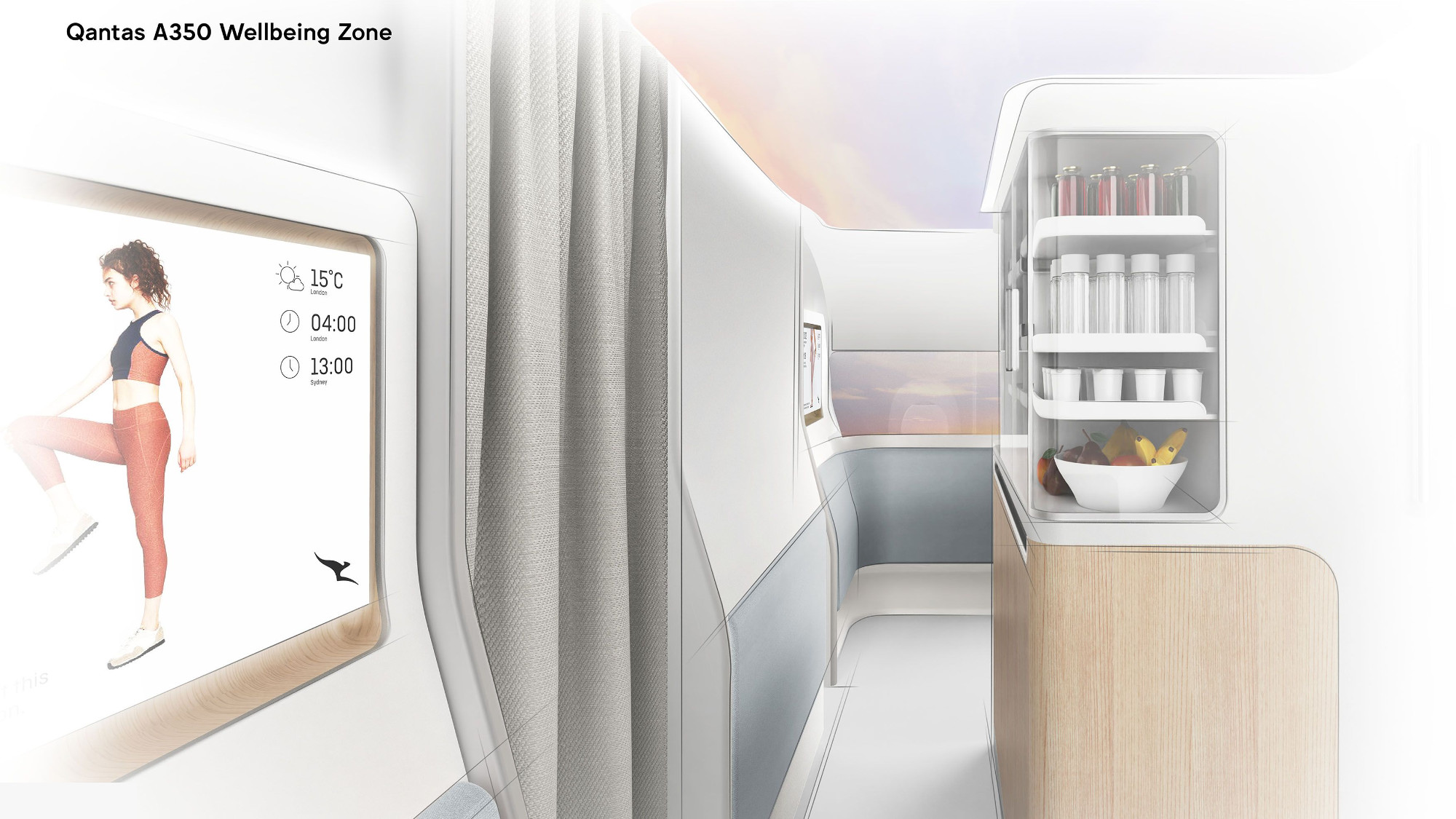 But even in Economy, Qantas will put in a 33″ seat pitch, which is roughly an extra 5 cm of space. And because the A350 airframe is wider than the Boeing 787, Economy passengers will also enjoy an extra 2.5 cm of width. On a 20-hour flight, that will make some the difference.
According to PerthNow, Qantas could also swing the Airbus A350-1000 onto Perth-London flights, replacing the Boeing 787. And Project Sunrise could also open up new routes from WA, including to Los Angeles.
Ad – Scroll down to continue reading.Minimum spend, terms & conditions apply.
Qantas' domestic fleet switches to Airbus
The Red Roo's domestic fleet refresh, codenamed 'Project Winton', is also locked in. As Point Hacks reported in December 2021, 20 Airbus A321XLRs and 20 Airbus A220s are on the books, taking over from the Boeing 737 and Boeing 717, respectively.
According to investor documents, the new A321XLR will house 20 Business Class and 180 Economy seats, a sizeable increase from the 12 Business Class seats in the Boeing 737.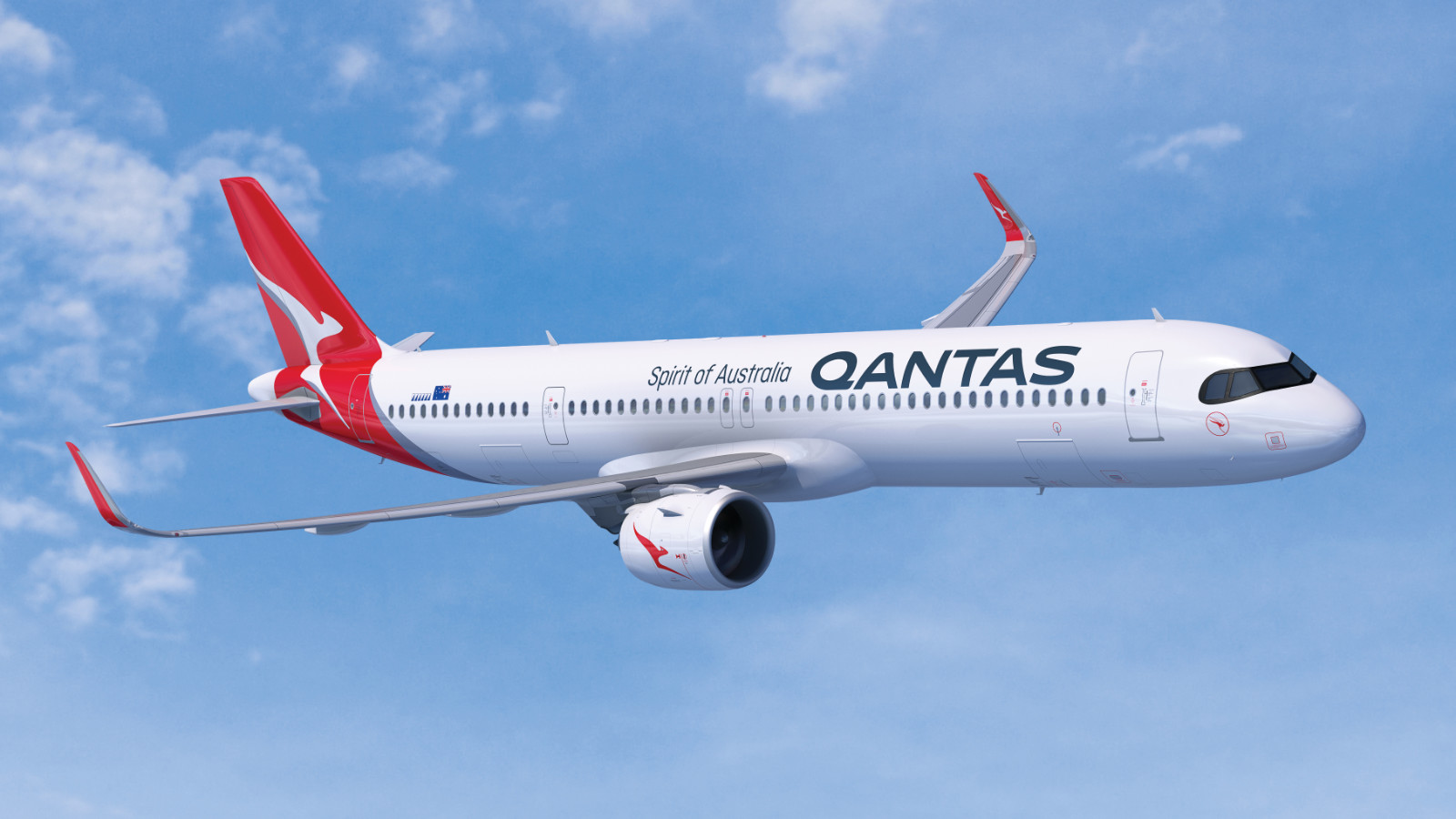 These Airbus jets are likely to be a huge hit with passengers. The Airbus A321XLR cabin is more spacious due to a slightly wider fuselage and sculpted sidewalls. The luggage bins have also been redesigned to fit larger cabin bags.
And of course, what's not to love about the stunning Airspace interior? Customisable mood lighting and wider windows come standard across both the Airbus A321XLR and A220.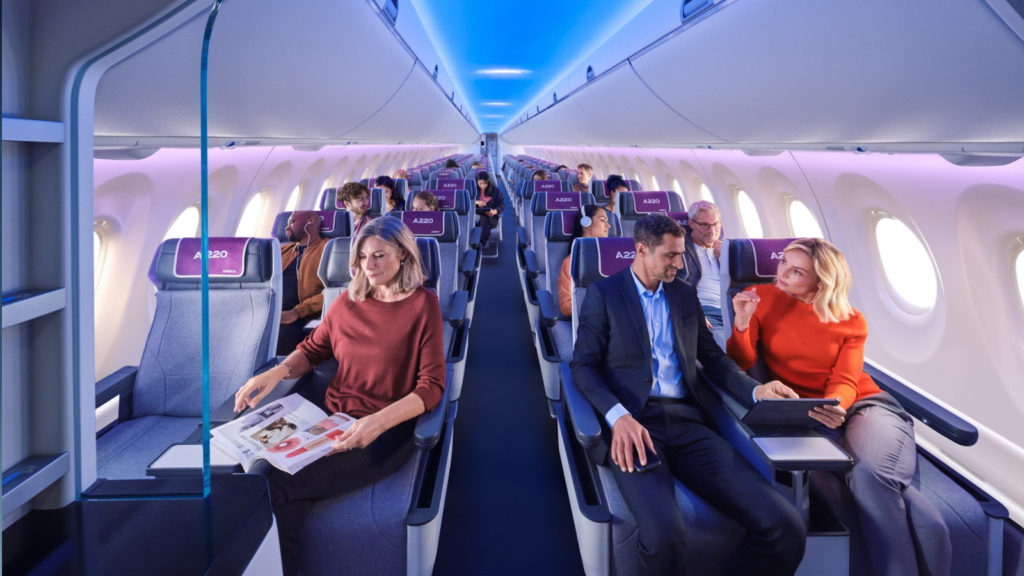 The A330s and A220s will become the backbone of our domestic fleet for the next 20 years, helping to keep this country moving. Their range and economics will make new direct routes possible, including serving regional cities better. These newer aircraft and engines will reduce emissions by at least 15% on fossil fuel, and significantly better on Sustainable Aviation Fuel.

– Alan Joyce, Qantas Group CEO, 2 May 2022
Summing up
As Qantas looks to lock in its new flight path for the coming decades, Airbus will soar in Flying Kangaroo colours. Project Sunrise is officially going ahead, with ultra-long-haul flights expected to start in 2025. And Qantas' long-running domestic fleet renewal will swap out tired Boeing jets with brand new Airbus planes.
We're also left with a tease on what the upcoming Airbus A350 First Class could look like. It's a spacious affair, with a separate 'lounging' area next to your seat that can turn into a full-length bed for a restorative sleep.
In the next few years, there'll be even more exciting routes to use your points on. If you haven't already, now's a good time to start boosting your Qantas Points balance. A First Class reward on an ultra-long-haul flight will set you back 216,900 Qantas Points in First, or 144,600 points in Business.
Who knows, maybe Project Sunrise will kick off with Points Plane flights when it launches…
---
Stay up to date with the latest news, reviews and guides by subscribing to Point Hacks' email newsletter.
Qantas sees the Sunrise with massive Airbus order
was last modified:
August 24th, 2023
by