There are two Cathay Pacific First Class lounges at Hong Kong Airport and, in my opinion, this is the better one for drinking and relaxing.
This lounge is accessible by First Class passengers on Cathay Pacific, Cathay Dragon and oneworld airlines, as well as Qantas Platinum and Platinum One (oneworld Emerald) status holders travelling in any class.
I accessed this lounge prior to a Cathay Pacific First Class flight from Hong Kong to San Francisco in February 2019. I booked this one-way redemption for 70,000 Alaska Airlines Mileage Plan miles + only US$73 in taxes.
Lounge details & location
Hong Kong's Terminal 1 is a huge space! This lounge is located at one of the extremities of the terminal, near Gates 1-4, a floor up from the main concourse.
This lounge is closer to security than The Pier First Class Lounge. It's a 10-minute walk from immigration and security.
The lounge is open from 5:30am until 12:30am daily.
Lounge seating
First things first: make sure to grab a glass of champagne at the Champagne Bar when you arrive (not pictured).
Moving on, the area is open-air, meaning you get a sense of space, but the noise also carries from the concourse.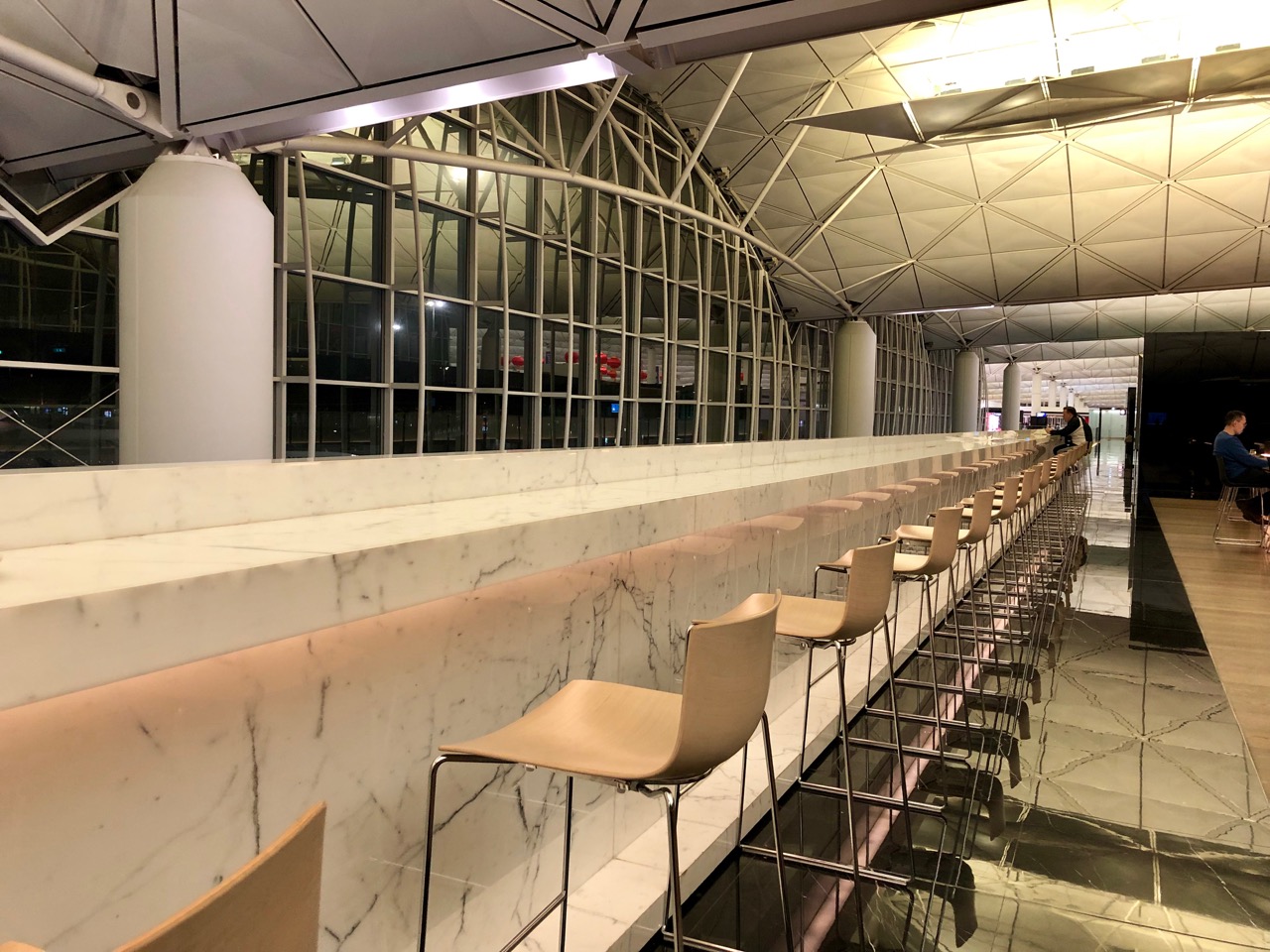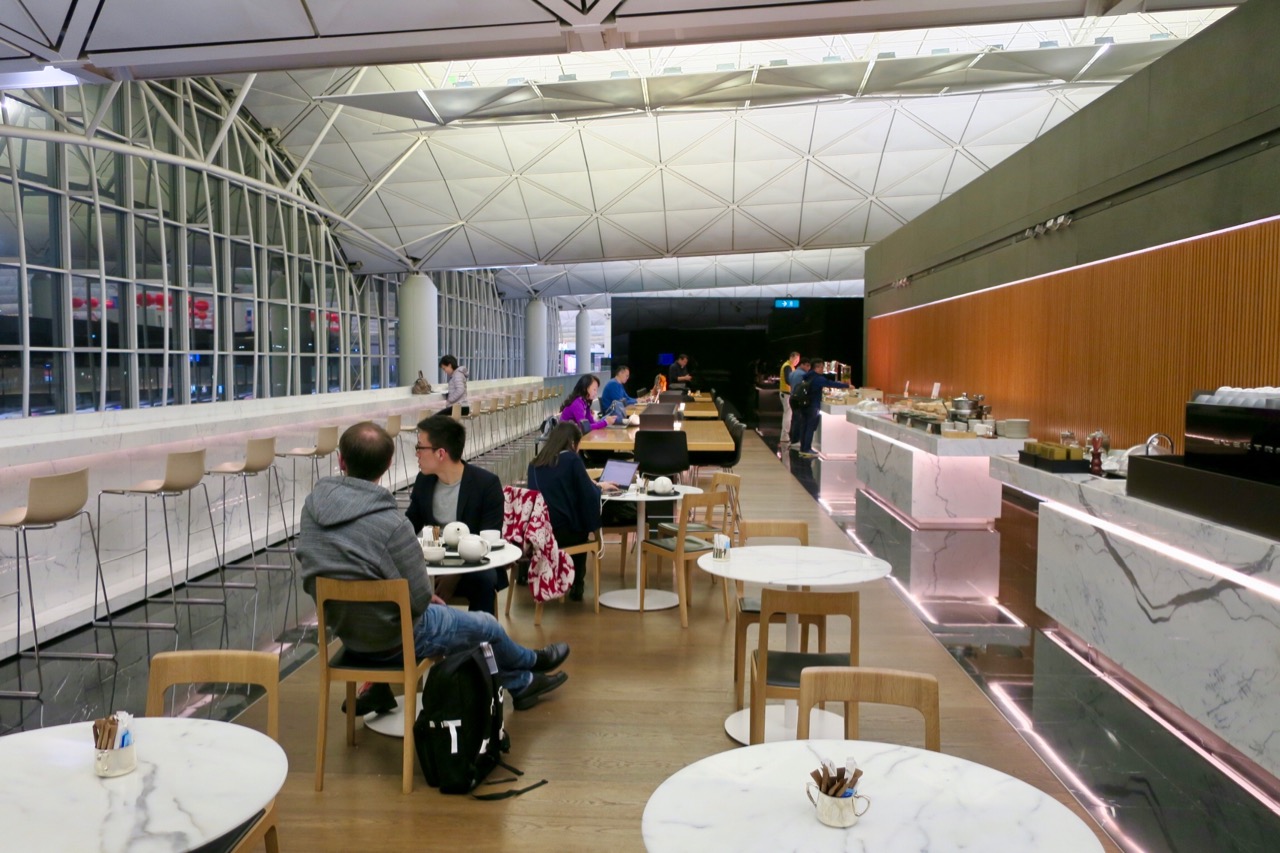 Some of the design reminded me of the Qantas International First Lounges in Sydney and Melbourne.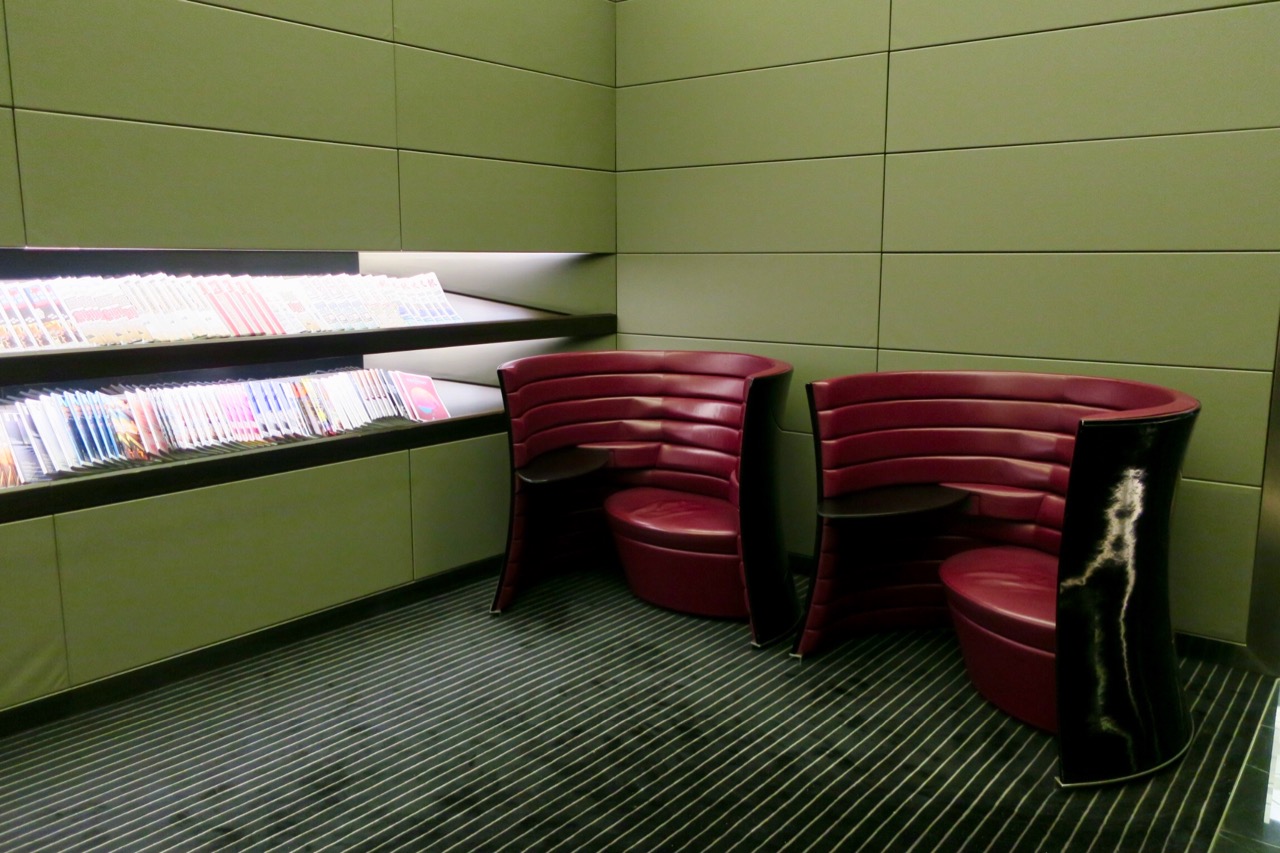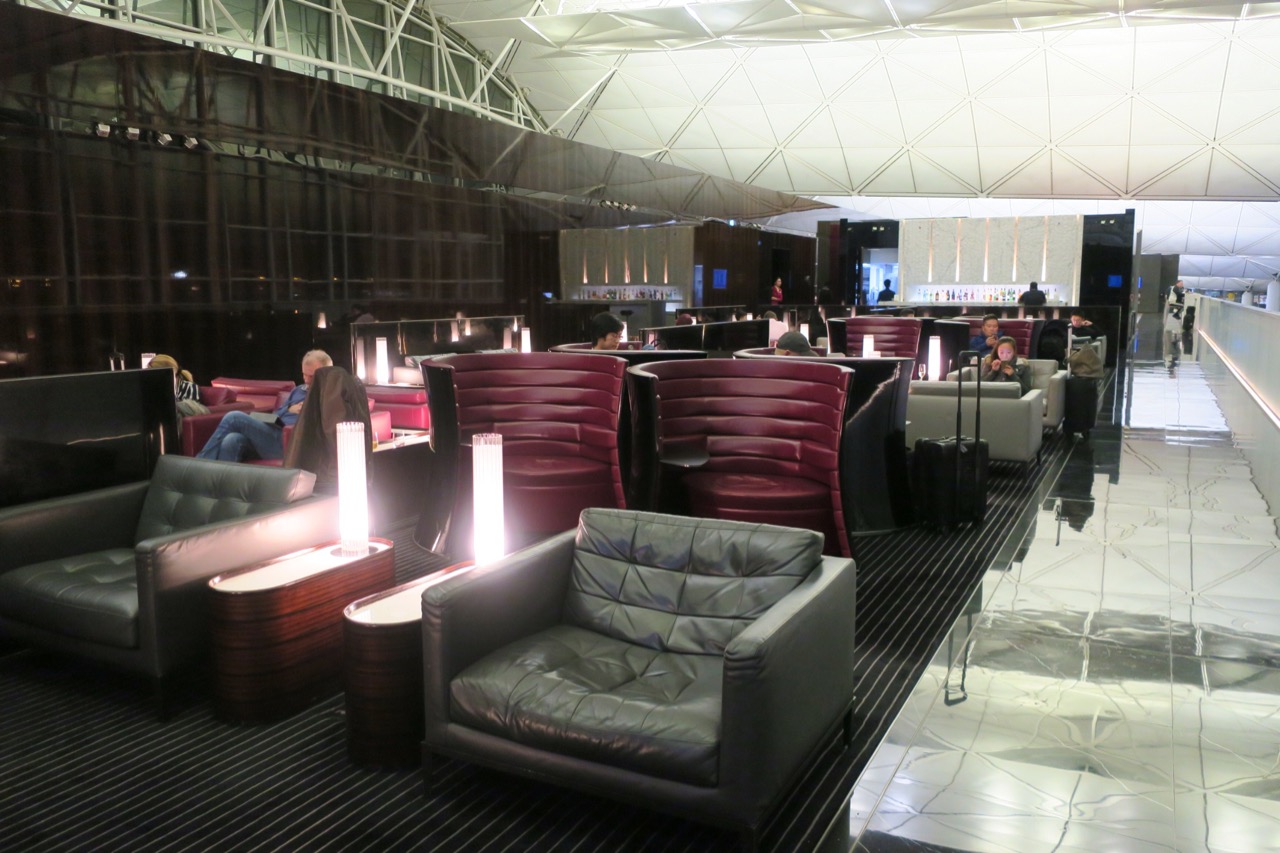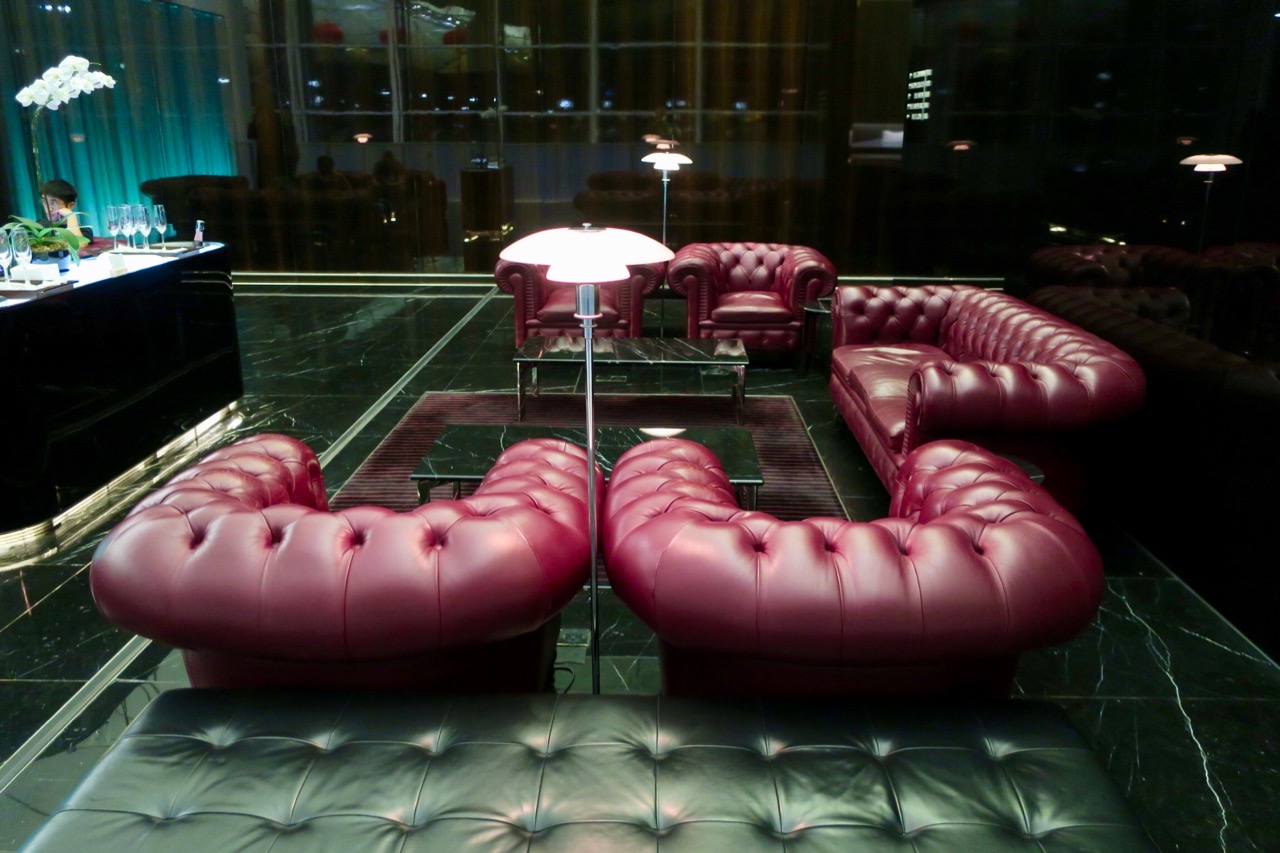 There is a staffed bar but during my visit, there were often times when it was not attended.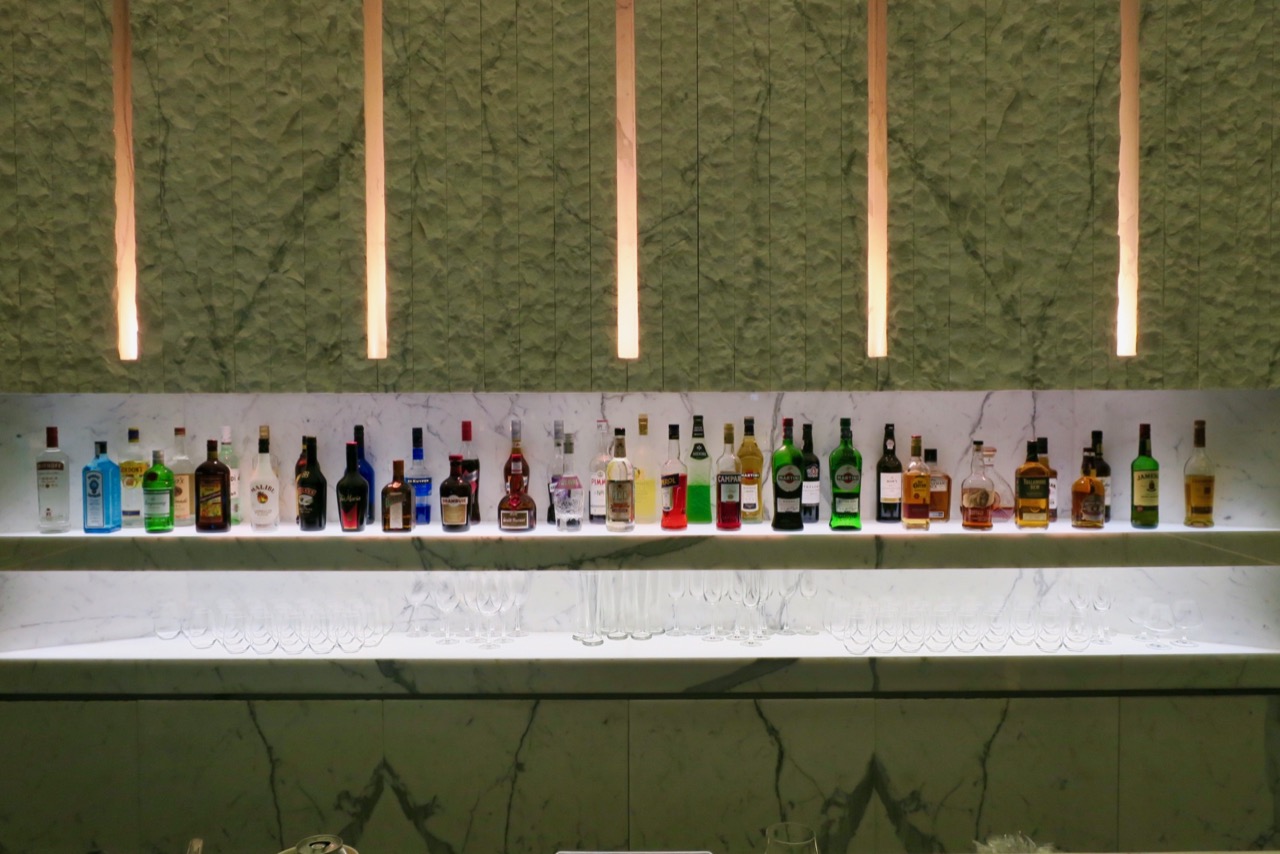 If you are searching for some peace and quiet, The Haven dining area is a good place to go.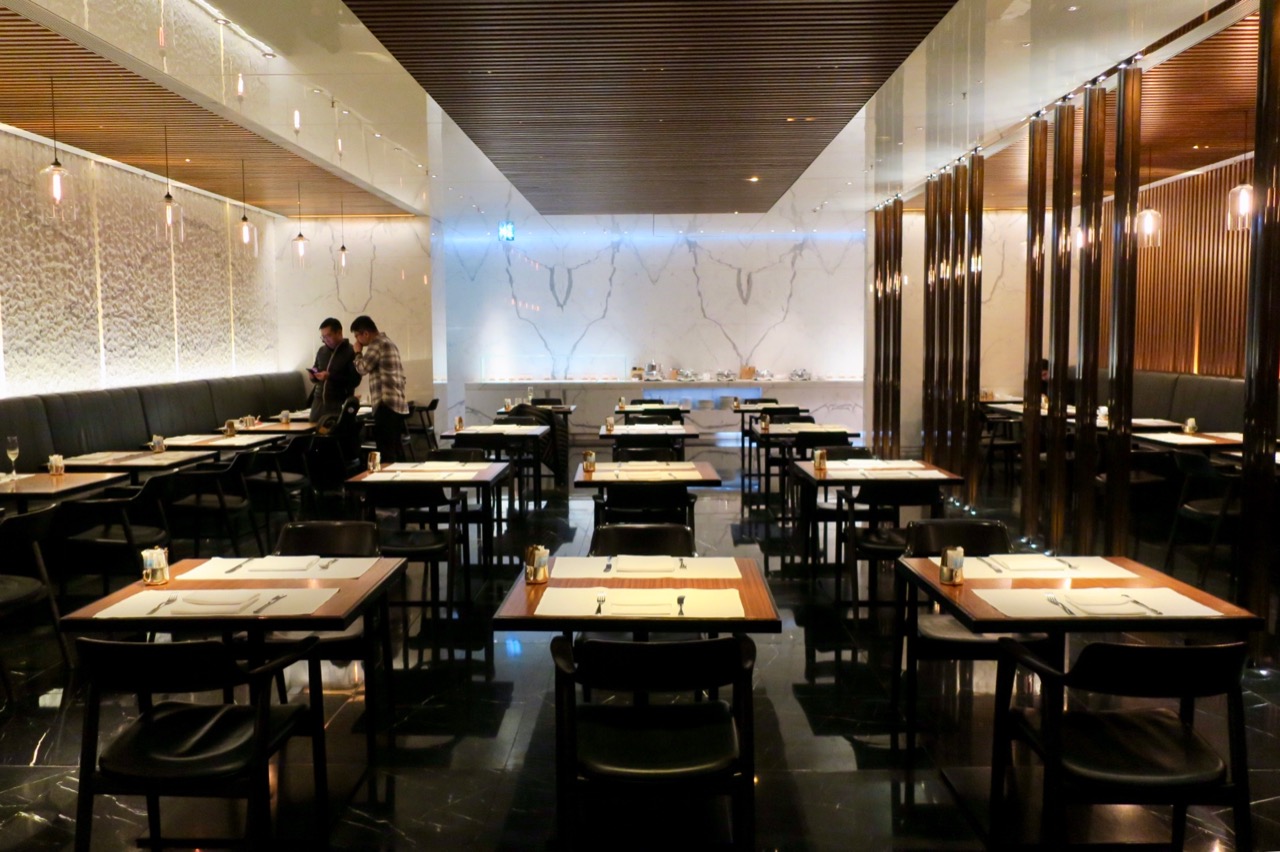 Food & drink
The Haven provides à la carte dining, but it's generally not as good as The Pier. You can expect a good-sized menu and speedy customer service.
Most passengers seem to opt for the buffet, which is served in the open-air area. You can expect high-quality food and a wide range of options.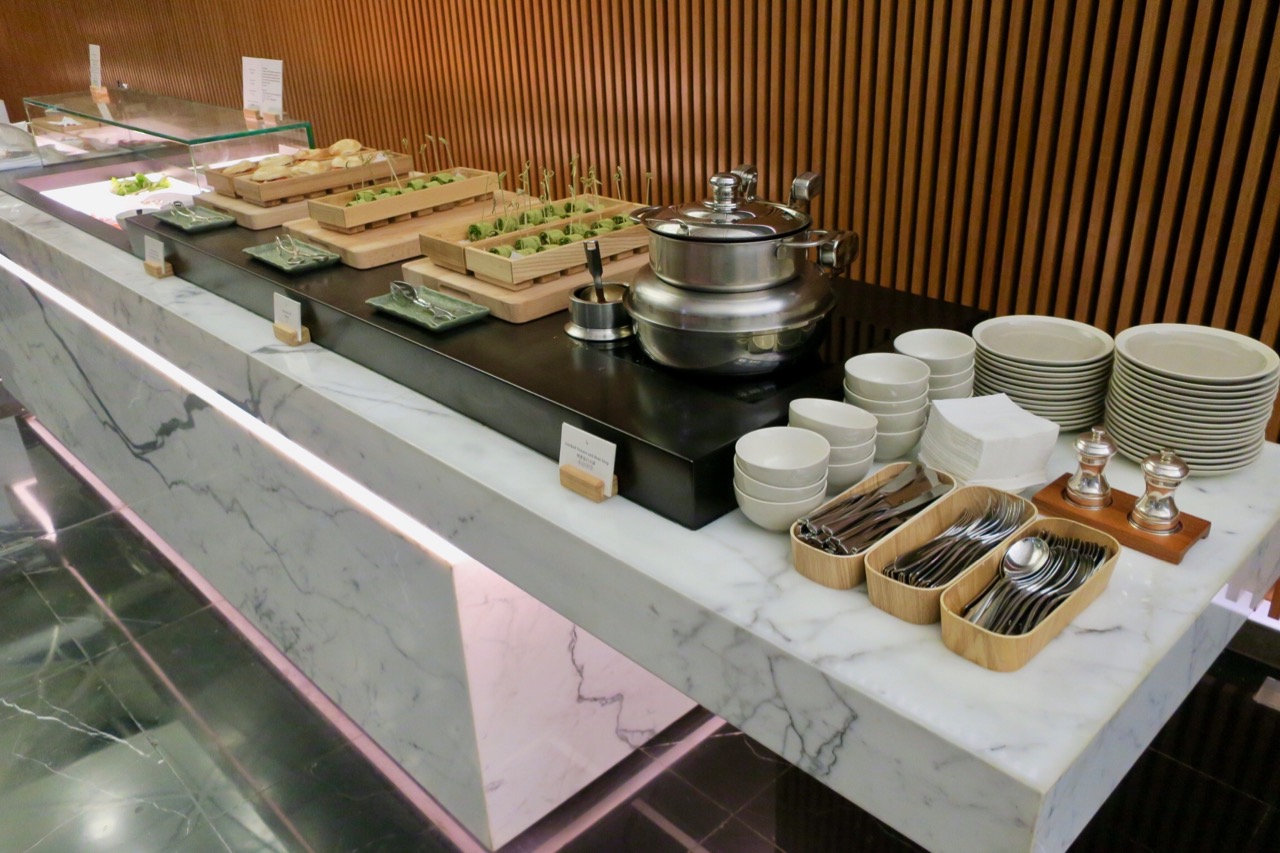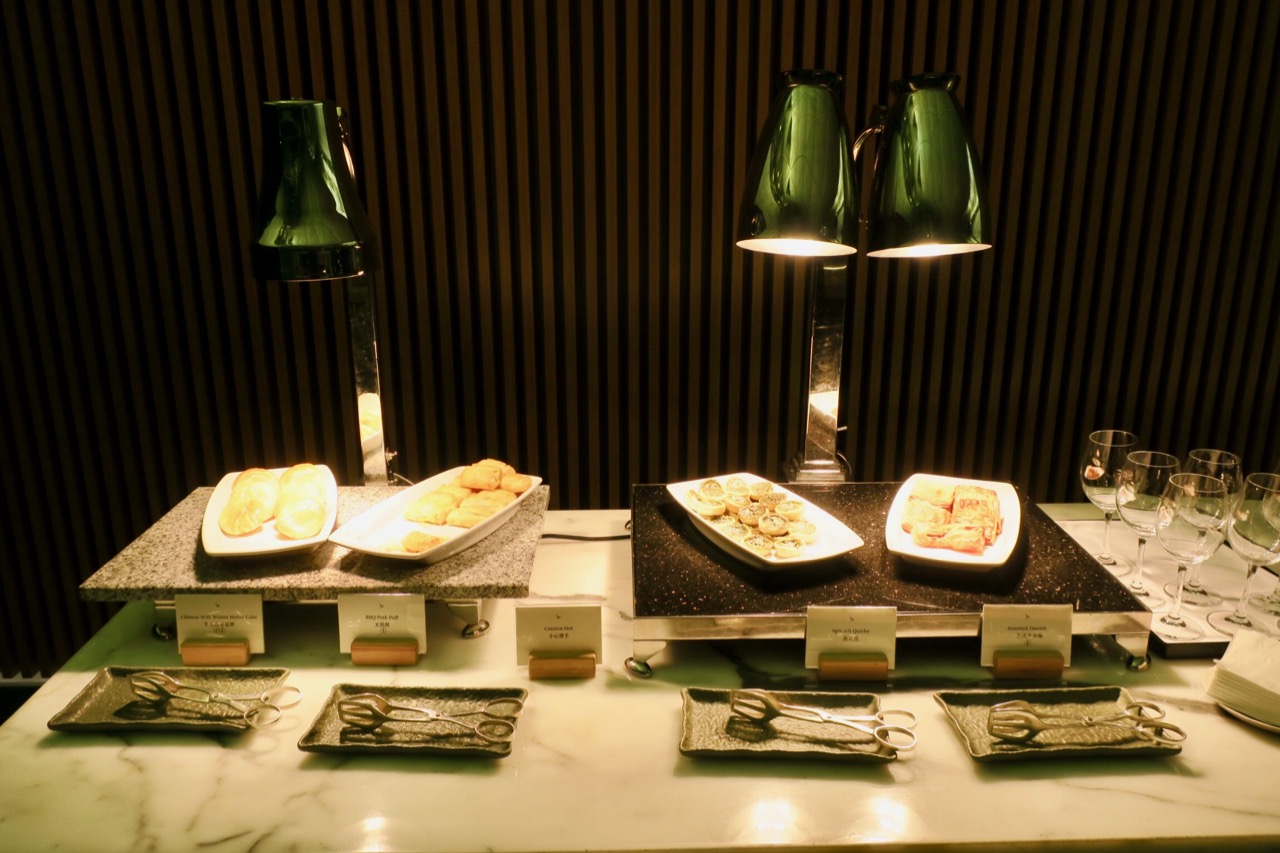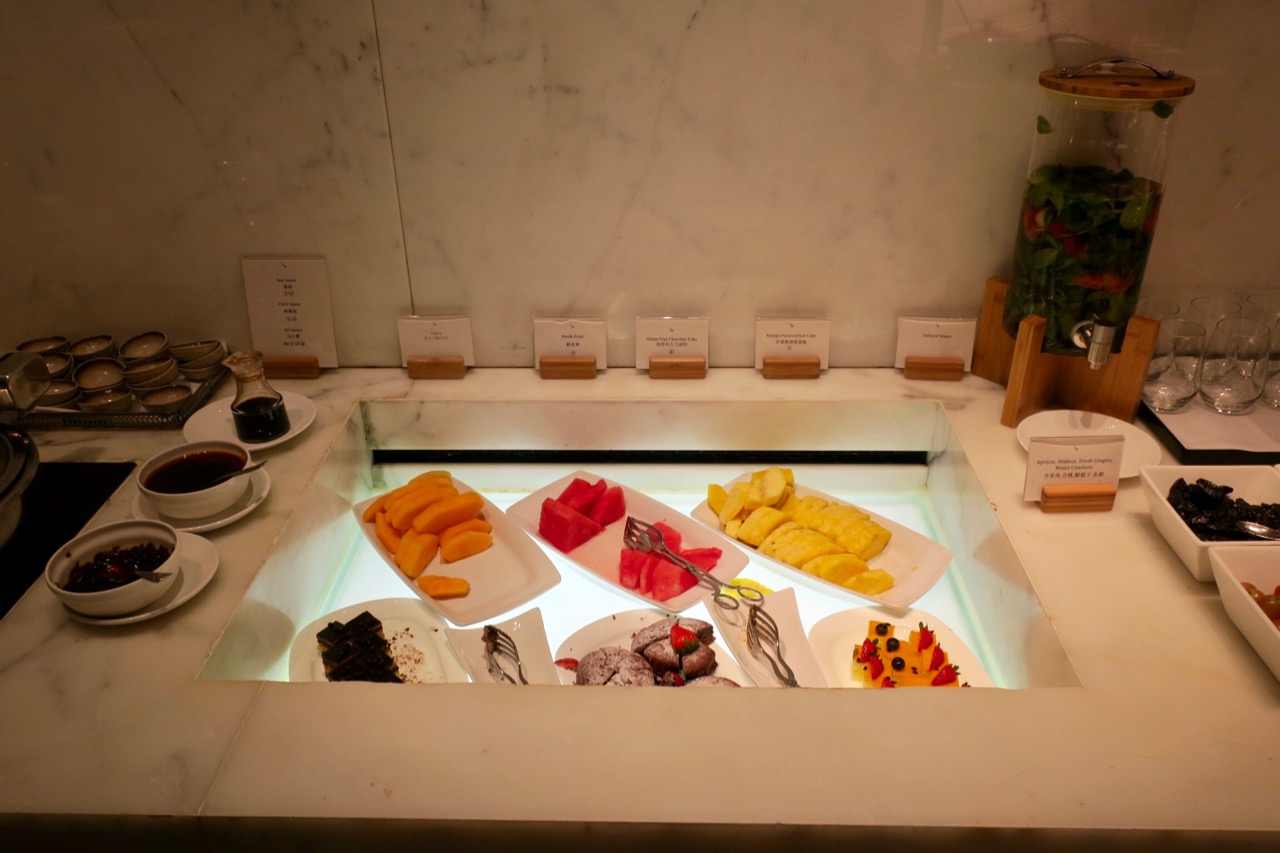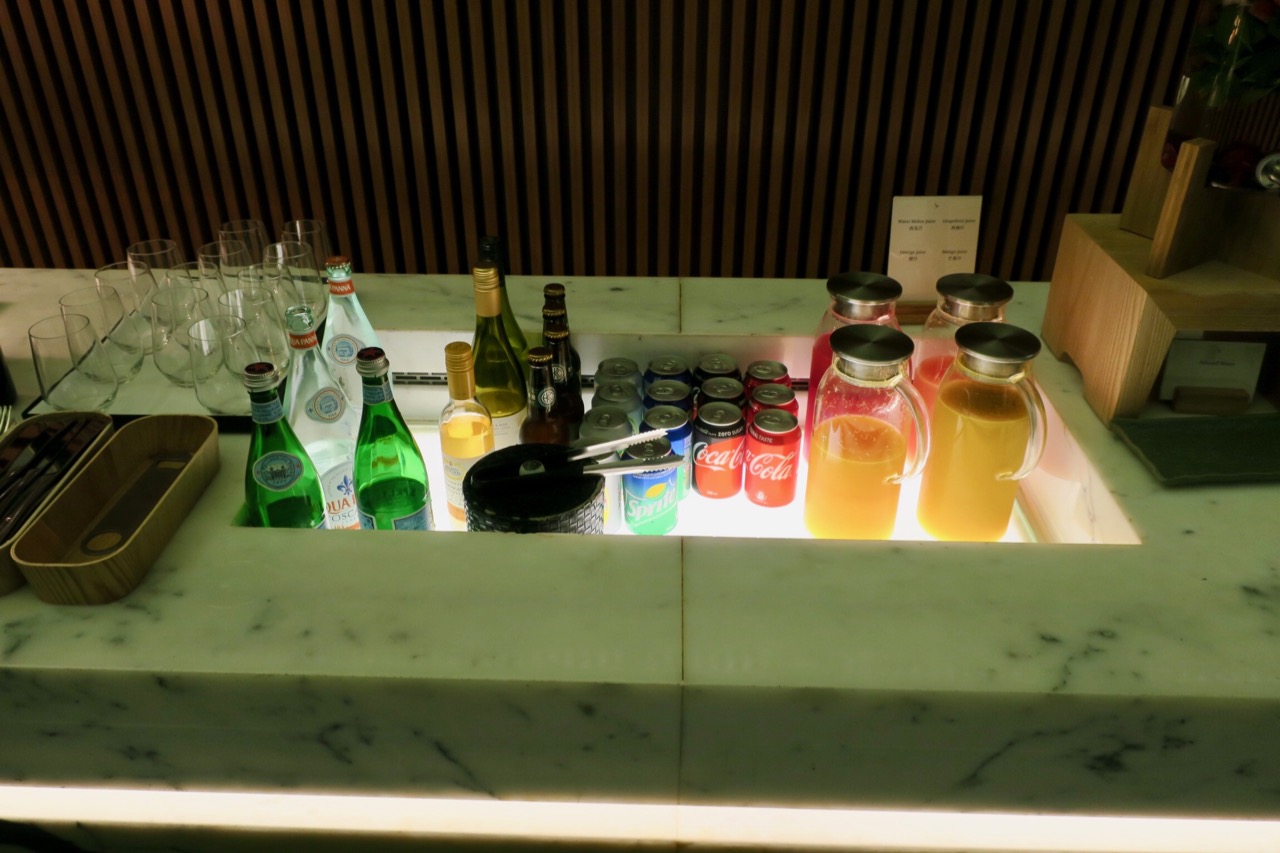 Amenities
The cabanas are where this lounge shines—as long as you can make a booking (which can be hard). The lucky five people that can access one will enjoy a small private room to shower, bathe or hang out for a while in.
Each cabana comes equipped with luxury amenities, bathrobes and fluffy towels. Attendants can provide you pillows and duvet upon request. I found the couch and air conditioning to be uncomfortable.
Separately, there are minimalist-style shower suites which are more available. I like the style of the ones in The Pier better.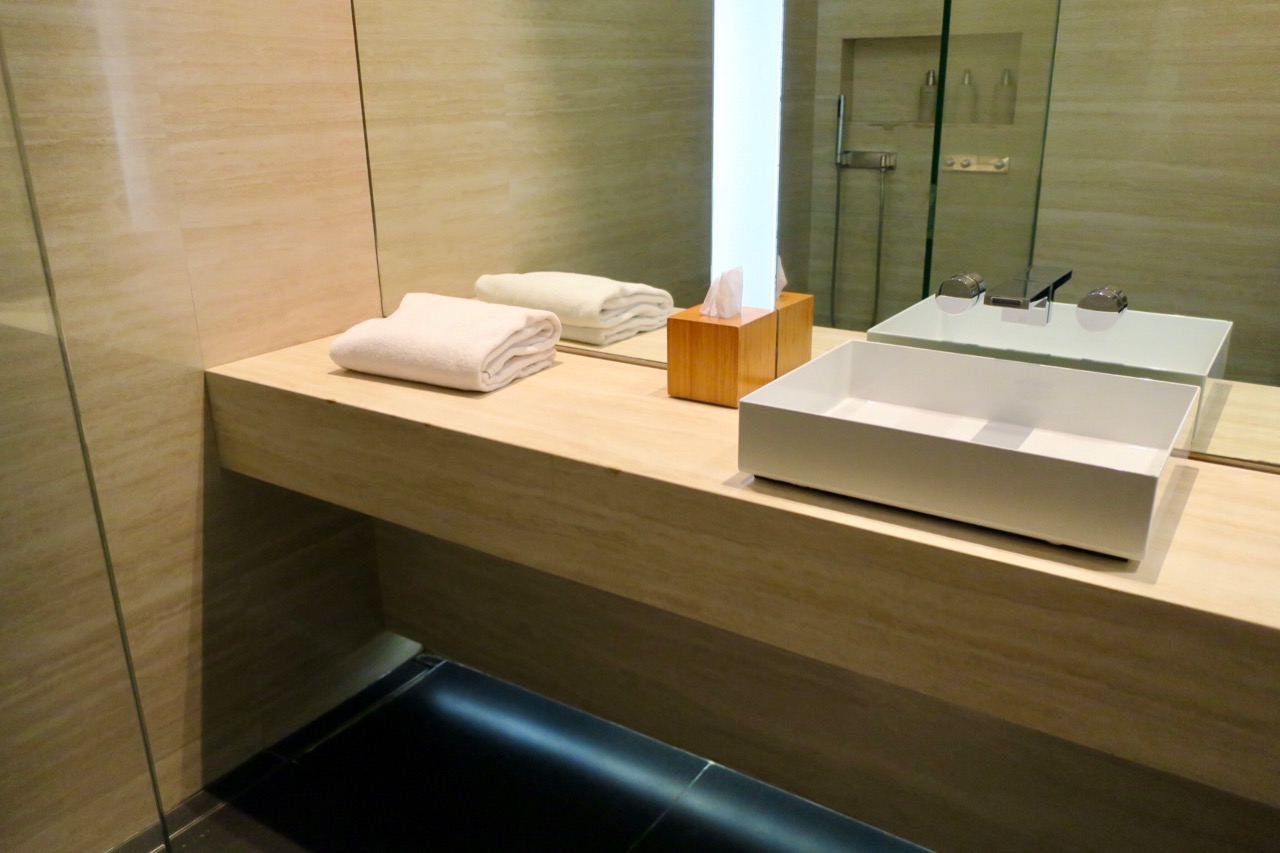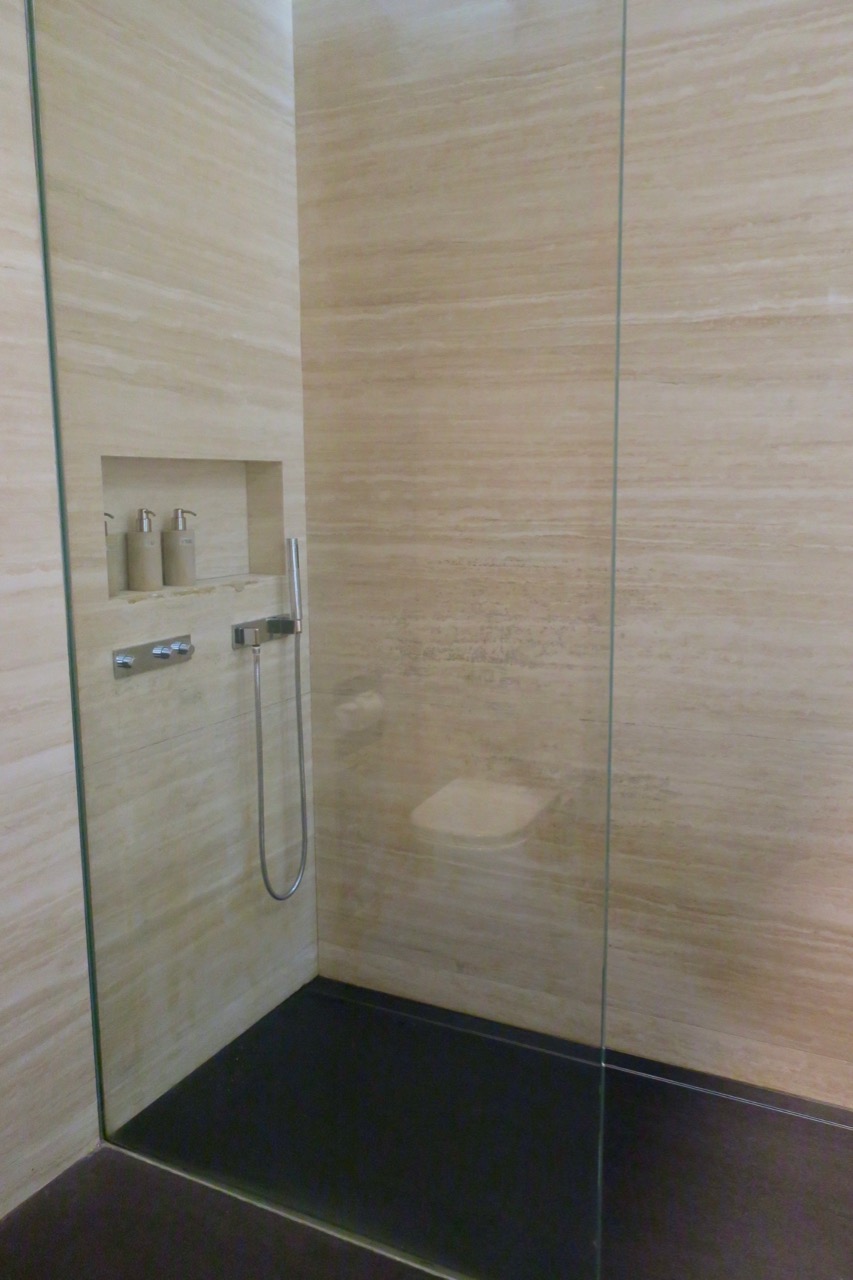 In both the cabanas and shower suites, you can 'request ironing services at the touch of a button…and our concierge service will provide freshly pressed clothes whilst you shower undisturbed'.
The wifi is strong at 70/60 Mbps download/upload speeds.
Lounge access options
By class of travel: First Class passengers departing on Cathay Pacific, Cathay Dragon or a oneworld airline
By airline frequent flyer status: Marco Polo Diamond and above travelling in any cabin on Cathay Pacific, Cathay Dragon or a oneworld airline
By airline partner frequent flyer status: Qantas Platinum or Platinum One travelling in any cabin on Cathay Pacific, Cathay Dragon or a oneworld airline
By alliance frequent flyer status: oneworld Emerald travelling in any cabin on Cathay Pacific, Cathay Dragon or a oneworld airline
Related reviews
Summing up: our take
Whilst this is not the best First Class lounge in the world, it is certainly an attractive offering. Cathay has done right with delicious food, comfortable seating and a sense of exclusivity.
I wish they would improve this lounge with more noise protection, more attentive staff and an expansion in the number of cabanas.
What is great
Cabanas to relax—if they're not booked out
Refined style
Comfortable seating
Lots of food options
Fast wifi
Ample reading material
What is not great
Noisy, exposed area
Hard to book a cabana at times
No children's area
No outdoor area
Poor bar service
Which Cathay Pacific First Class lounge should you choose? Let us help.
Cathay Pacific The Wing First Class Lounge overview
was last modified:
May 18th, 2022
by