In the world of frequent flyer programs, members strive to rise through the ranks and reach the very top. But behind the scenes, many airlines have another rung – a secret level reserved for the true crème de la crème. For the frequent flyers who far surpass a program's supposed top tier. And for Cathay Pacific, that tier is Diamond Plus.
Now, it's not something that Cathay often talks about. After all, the airline wouldn't want its 'vanilla' Diamond members to feel any less valuable. But at the same time, and in the same way as Qantas has Platinum One, Diamond Plus exists to recognise the true high flyers.
Shrouded in even more secrecy is Cathay's unpublished tier above that – Diamond Invitation. But let's start with a look at Diamond Plus.
How to get Cathay Pacific Diamond Plus
While normally tight-lipped about Diamond Plus, Cathay Pacific did spill the beans a few years back.
In replying to an enquiry from an existing Diamond frequent flyer, the path to Diamond Plus became clearer. According to the airline, Diamond Plus is an annual membership literally reserved for 'the top 1%' of Cathay Pacific's most loyal Diamond customers.
It's fair to say that regular Diamond cardholders would already make up a very small proportion of the airline's overall loyalty membership base. So to crack the top 1% of that already-exclusive club is no easy feat.
Over the years, several Diamond Plus members have shared their travel habits. The one thing in common between them all? Very regularly flying on full-fare paid tickets – of course, at the front of the plane. Say, First Class to New York, every single month.
Benefits of Cathay Pacific Diamond Plus
For starters, Diamond Plus members enjoy all the same privileges as their 'regular' Diamond counterparts.
This means oneworld Emerald recognition when flying with Cathay Pacific and its alliance partners. That covers perks such as access to First Class lounges – and with Qantas, Domestic Business lounges, even if booked in Economy.
There's also the usual suite of fast-track benefits. Think priority check-in, priority boarding, and at eligible airports, fast-track security.
But when you're Diamond Plus, those perks get even smoother. Rather than simply having access to airport priority lanes, members can be whisked to the front by airport staff. This can be particularly handy at passport control – although in Hong Kong, most Diamond Plus flyers would qualify for the eChannel anyway.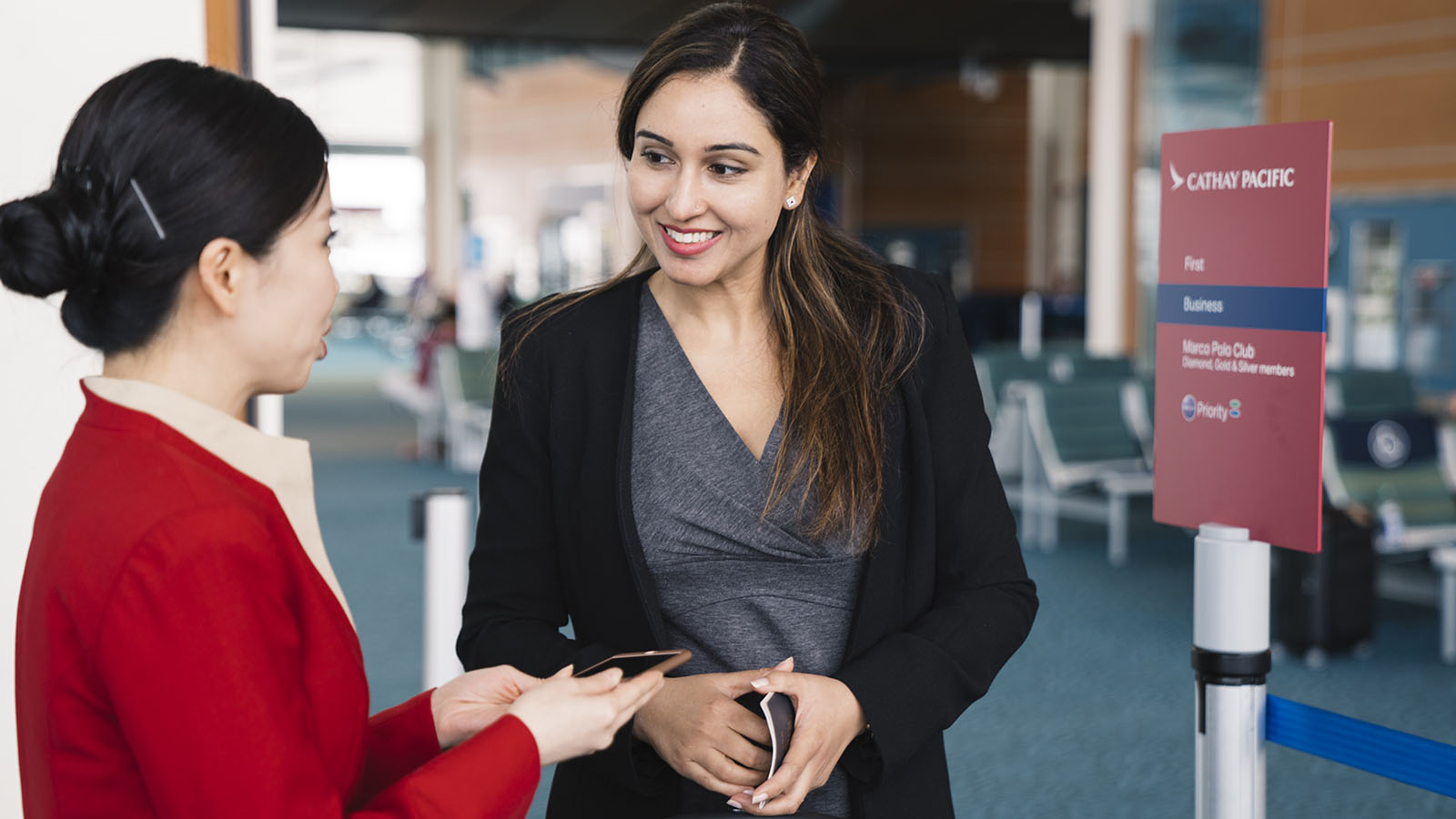 There's also a dedicated Diamond Plus Service Team to handle any requests a member might have. That sure beats waiting on hold via the public number!
But the best benefit surely has to be 'anytime access' to Cathay Pacific's many airport lounges. Of course, Diamond Plus members still need to be travelling somewhere to gain entry: but the welcome mat is rolled out regardless of the airline being flown.
For regular Diamond members, lounges are only available when flying Cathay Pacific, a oneworld airline or another eligible Cathay Pacific partner. But with Diamond Plus, this could mean lounge access if flying with Singapore Airlines, Emirates or any other airline not normally partnered with Cathay Pacific.
But it goes without saying, the more a member flies with other airlines, the less they're spending with Cathay Pacific. This could mean a downgrade from Diamond Plus in the future, if they slip outside of the top 1% of Cathay Pacific's flyers.
Diamond Plus members can also nominate a companion for a free bump to the regular Diamond tier.
What about Cathay Pacific Diamond Invitation?
Again, Diamond Plus is to Cathay Pacific as Platinum One is to Qantas. But when you've really made your mark, you might just find a Diamond Invitation card waiting for you instead.
As you might have guessed, Diamond Invitation is Cathay's rival to the Qantas Chairman's Lounge. Members are handpicked for the airline's highest level of recognition.
Wondering who makes the cut? Cathay Pacific keeps its cards much closer to its chest when it comes to this 'secret level above a secret level'. But based on standard practices at other global airlines, we'd expect memberships would be granted to the executives of companies with big airfare spends. More precisely, to those responsible for swinging these spends in Cathay Pacific's direction.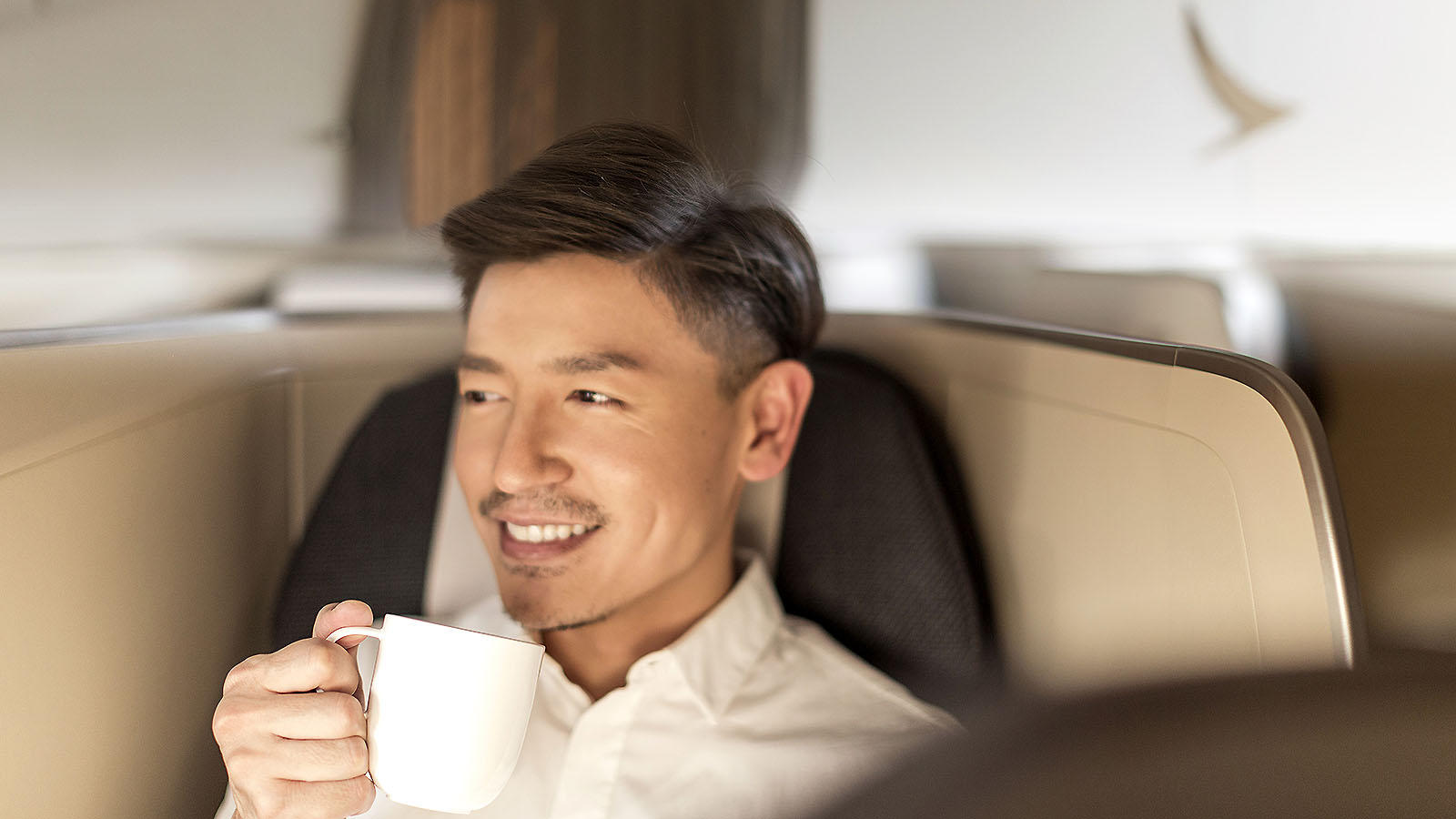 But we do have one clue as to how else a traveller could make the grade. Back in the 1990s, Cathay Pacific's loyalty program had a Lifetime Diamond rank. While long closed to new members, existing Lifetime Diamond cardholders weren't given the boot when this tier became no more.
Instead, several members confirm that in 1999, they were transitioned from 'Lifetime Diamond' to 'Diamond Invitation'. These Diamond Invitation cards showed an issue date, but no expiry date – effectively, granting them VIP recognition for life. Now that's an exclusive club!
Benefits of Diamond Invitation are said to be very similar to Diamond Plus. Except Diamond Invitation guests receive the highest priority when waitlisted for flights and upgrades, or during disruptions. But it's a small club, so any impact to those at the Diamond Plus tier would seldom be noticed.
Summing up
Airline VIP frequent flyer tiers are surprisingly common, with most carriers having a secret rank of some description. But it's much rarer for a single airline to have two unpublished levels.
On that front, Diamond Plus and Diamond Invitation distinguish the airline's most commercially valuable flyers from the pack. Even though the benefits aren't overly different from the public Diamond tier, that special attention creates a real personal touch for the traveller.
In fact, there are benefits for Cathay Pacific in doing this, too. By flagging its highest of high flyers and its known corporate decision-makers, the airline can facilitate a smooth travel experience on every journey.
After all, you don't want to annoy your best customers. When it's clear to staff who those customers are, that key task is much easier.
Also read: Emirates iO: the bespoke frequent flyer tier that 'doesn't exist'
All images courtesy of Cathay Pacific.
---
Stay up to date with the latest news, reviews and guides by subscribing to Point Hacks' email newsletter.
Diamond Plus: Cathay Pacific's covert counterpart to Qantas Platinum One
was last modified:
October 19th, 2023
by