If you're flying British Airways from London Heathrow T5 as a top-tier frequent flyer, then a visit to the Galleries First Lounge is in order. It's a catch-all space for oneworld Emerald passengers travelling in any cabin, as well as First Class passengers on non-BA flights. But despite its name, I'm left thinking that this is more of a really good Business Class lounge rather than a true First Class lounge.
Don't get me wrong – there's a lot to like about this space. But you just need to have the right expectations. Curious to see what's inside? Let's take a look.
Lounge location and details
The Galleries First Lounge is part of the 'main' British Airways lounge complex in Heathrow Terminal 5 South. If you're flying on British Airways with oneworld Emerald status (this includes Qantas Platinum), then your journey starts at the First Wing check-in on the far right of the terminal. This applies even if you're flying Economy, like I am to Amsterdam. From there, it's an easy journey through the dedicated security channel direct to the lounge entry.
Unfortunately, I'm travelling during a security staff strike, so the First Wing security is closed. Instead, the lounge is a 5-10 minute walk from the Fast Track priority security checkpoint – just follow the signs for 'South Lounges'. You'll need to head down a flight of escalators, through a luxury shopping mall and then up another escalator to the lounges.
The Galleries First Lounge reception is just opposite the entrance to the ultra-exclusive Concorde Room, but that'll have to be a review for another day! All the lounges here are open from 5 am to 10 pm, daily.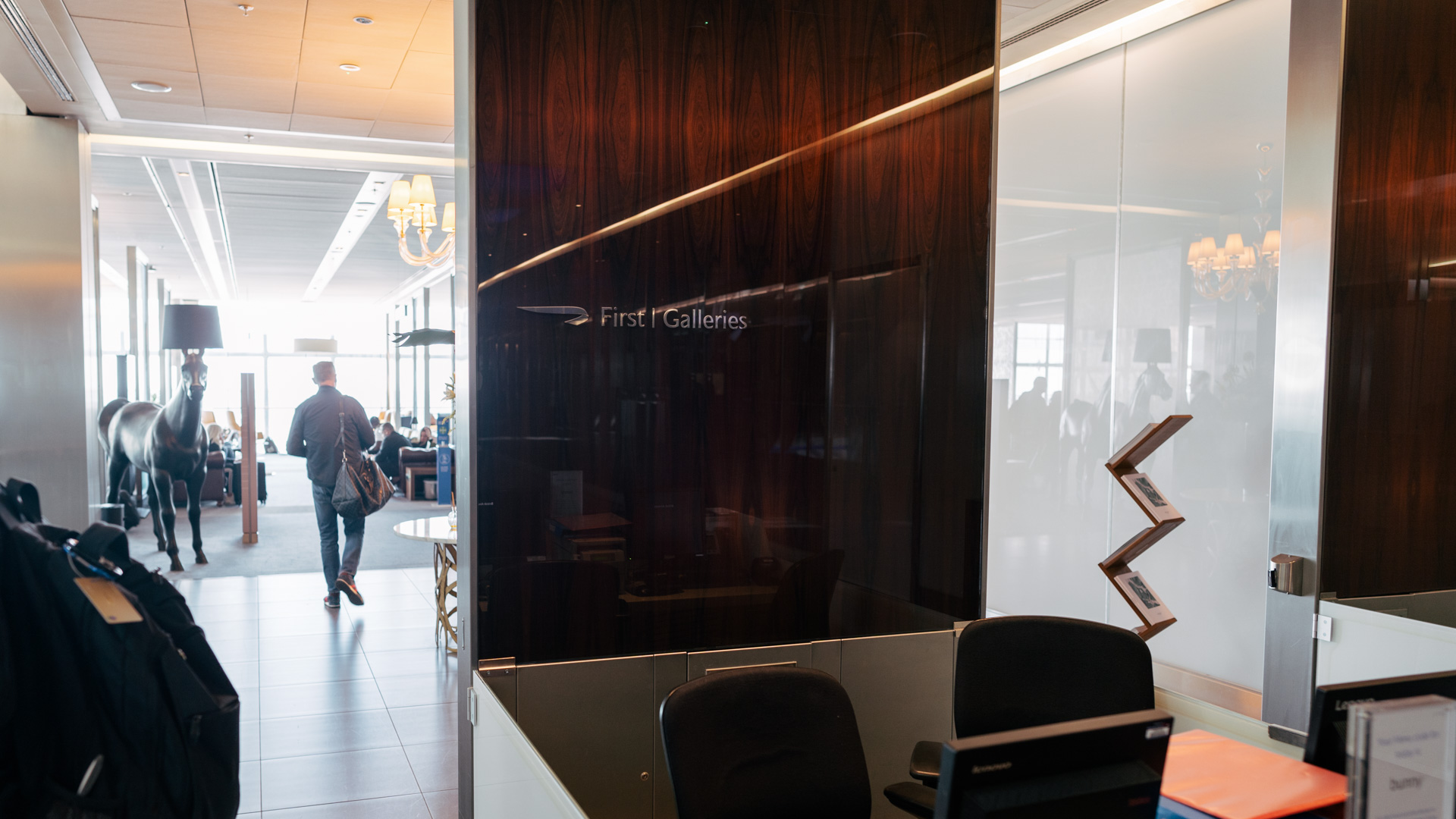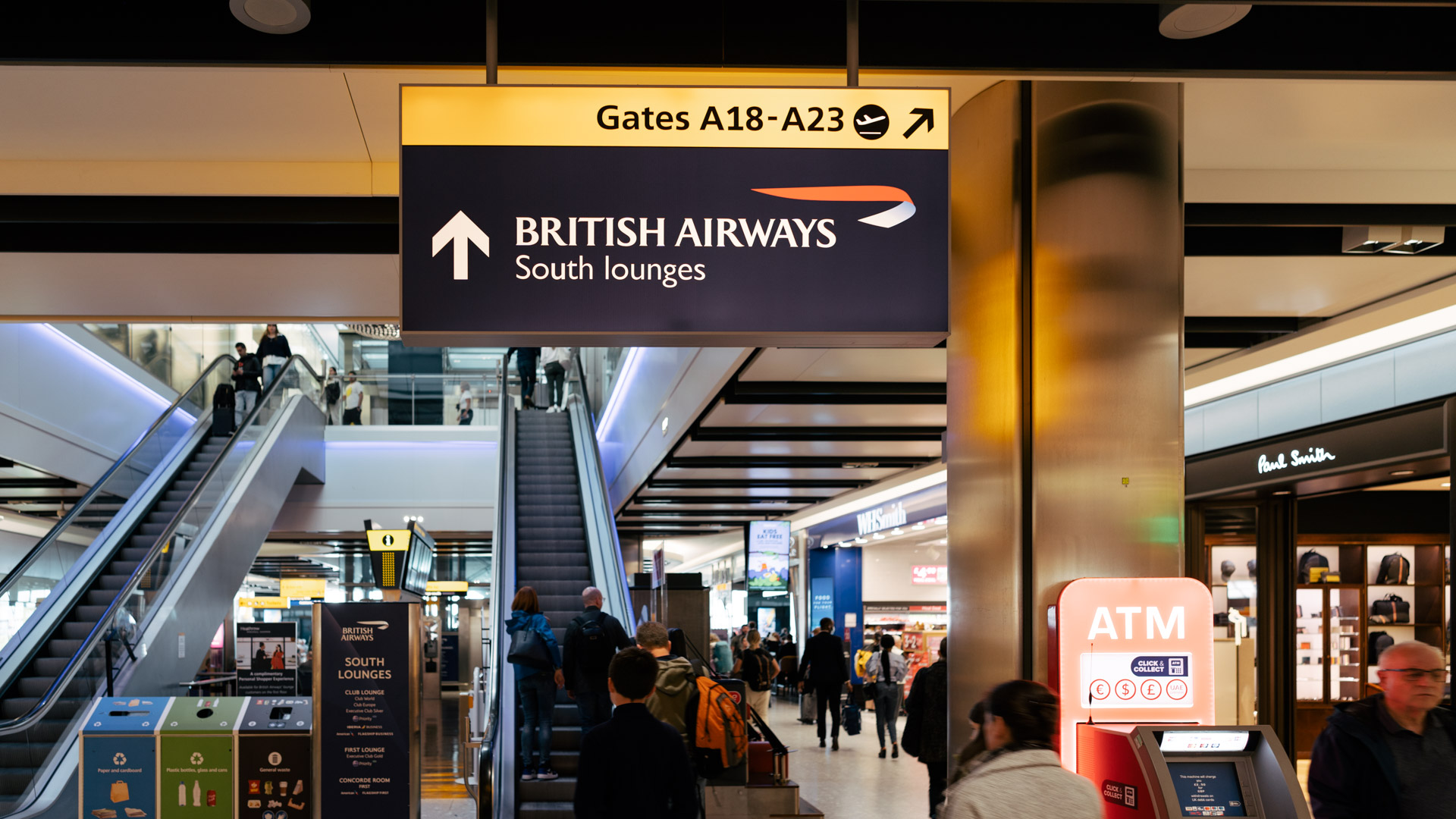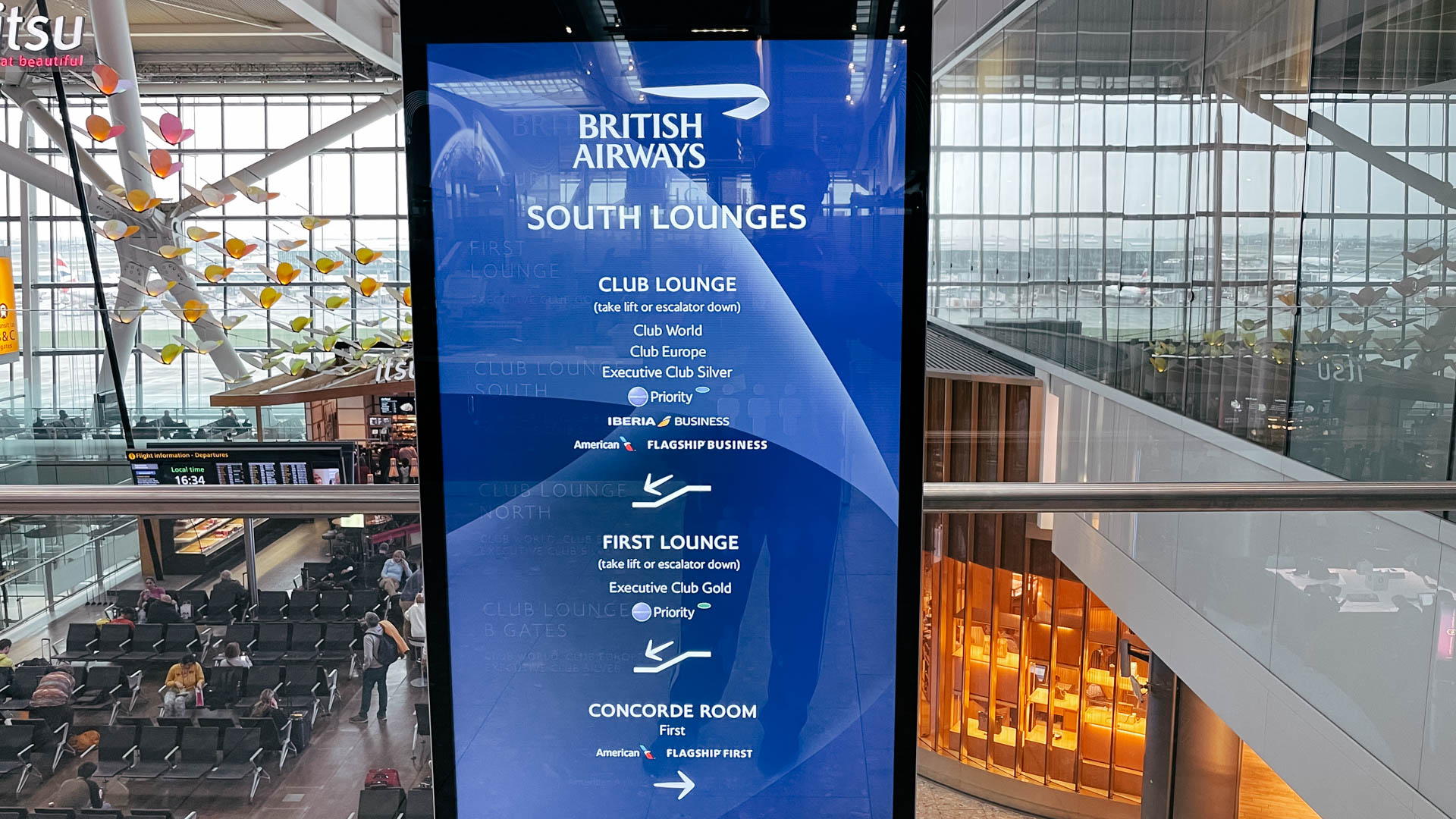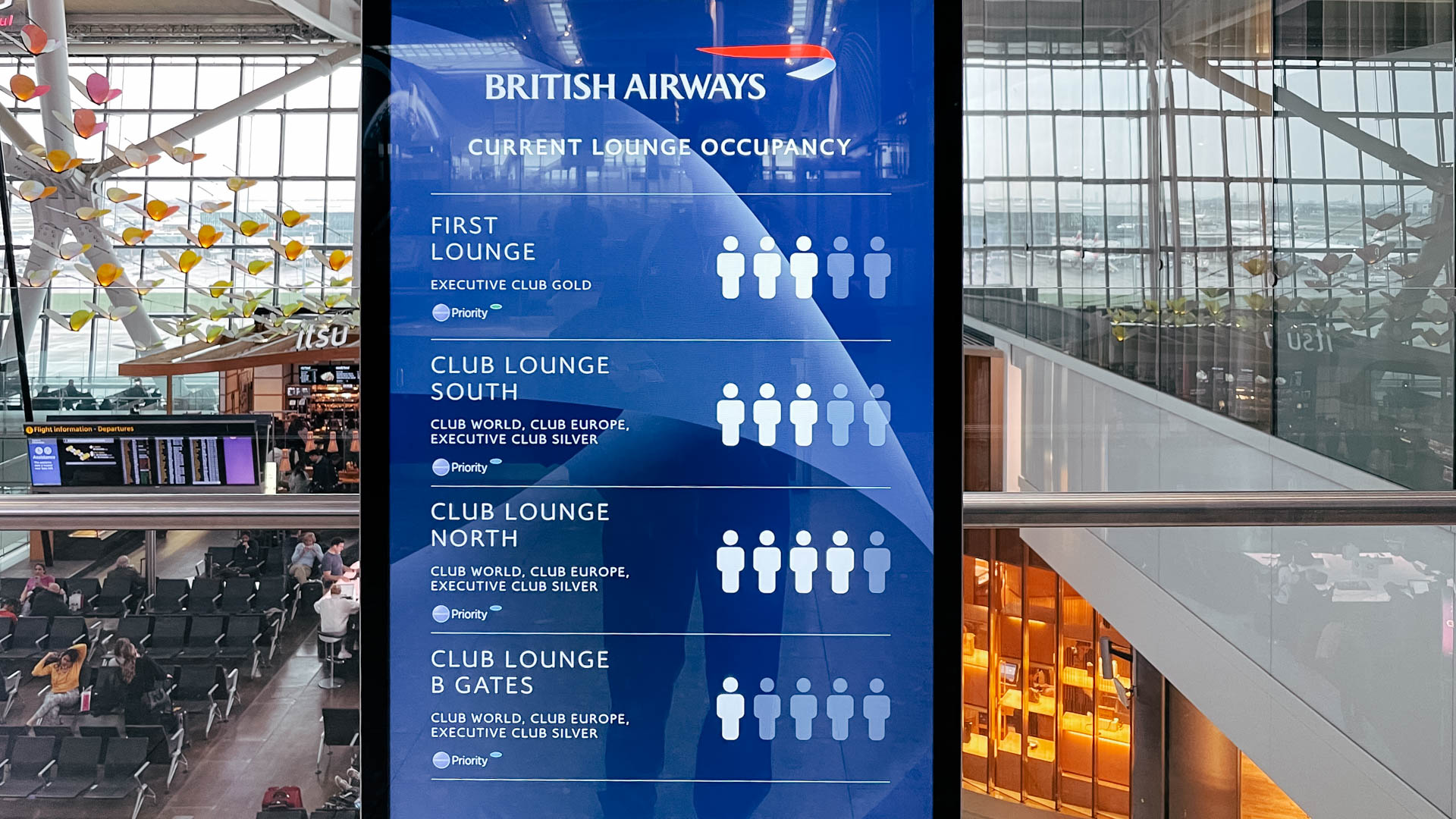 Lounge seating and layout
With floor-to-ceiling windows, no one can accuse the Galleries First Lounge of being dark or gloomy. In fact, the sun-soaked terrace is where I spend most of my visit. It's also considerably quieter here than in the main lounge space, which houses endless rows of armchairs.
For a change of scenery, there are two wings to explore. One (on the right when you walk in) leads to a quieter nook with a coffee bar and sleeping pods. The 'Forty Winks' zone is a highlight of the Galleries First Lounge – more on that later.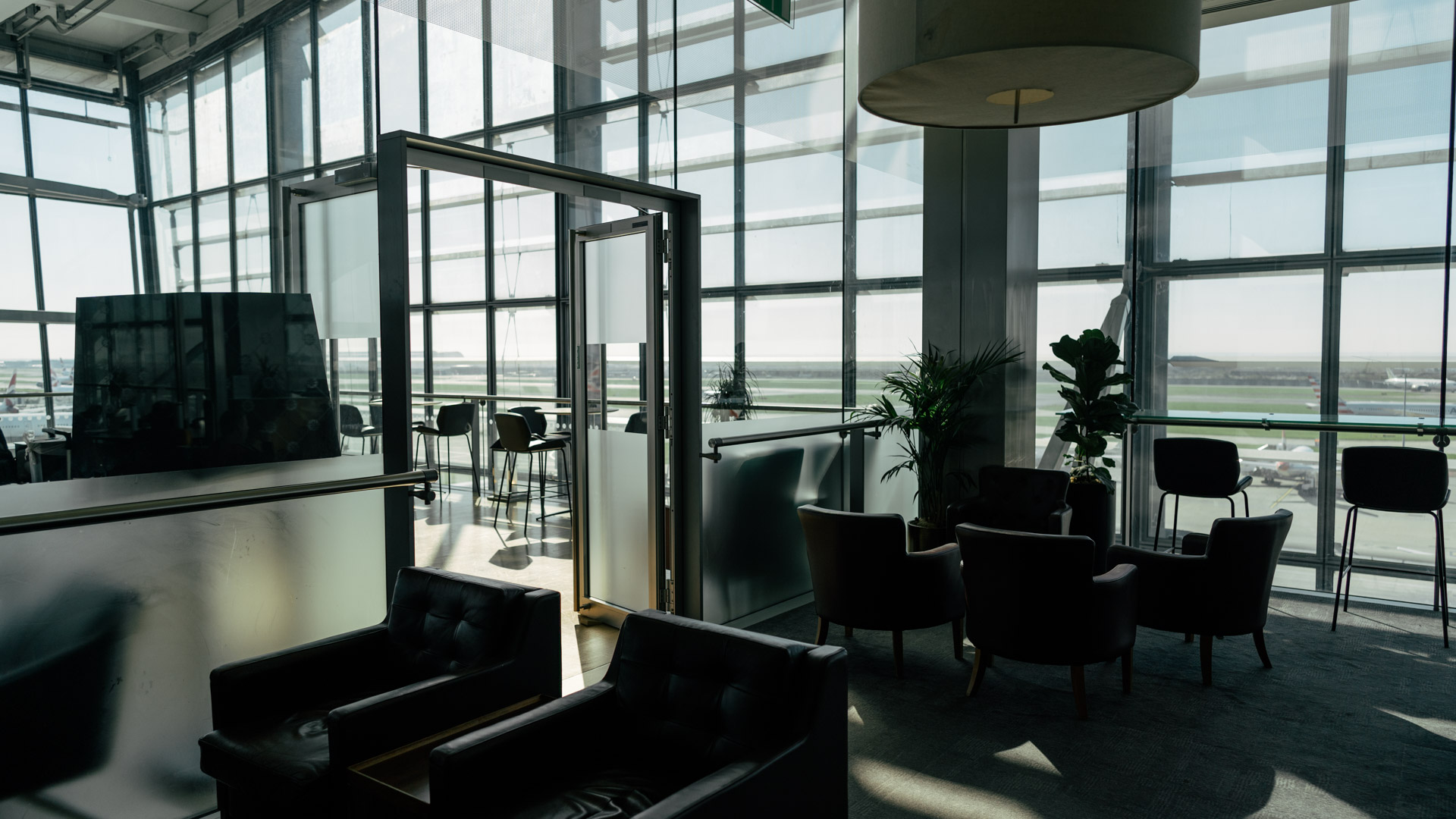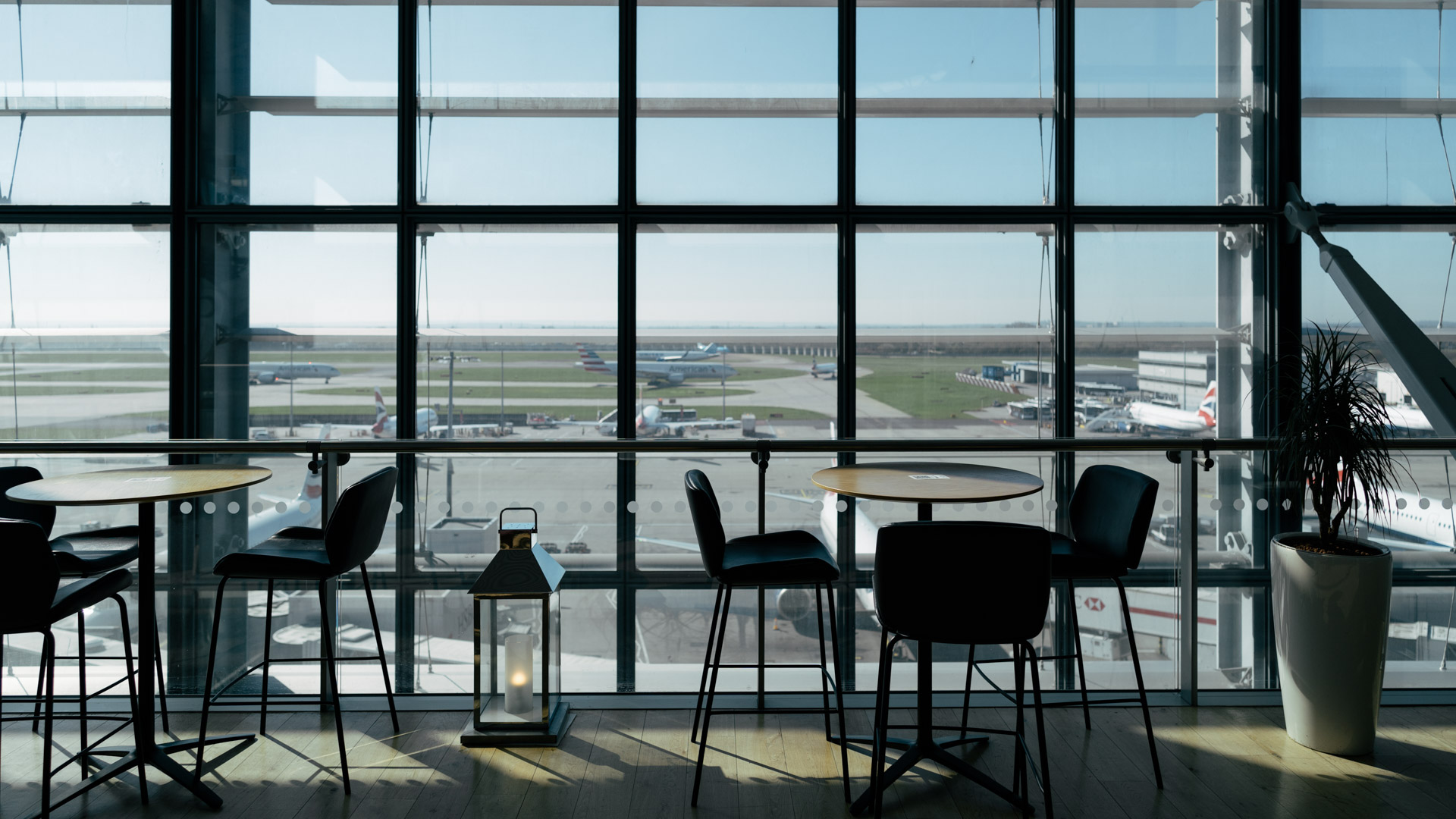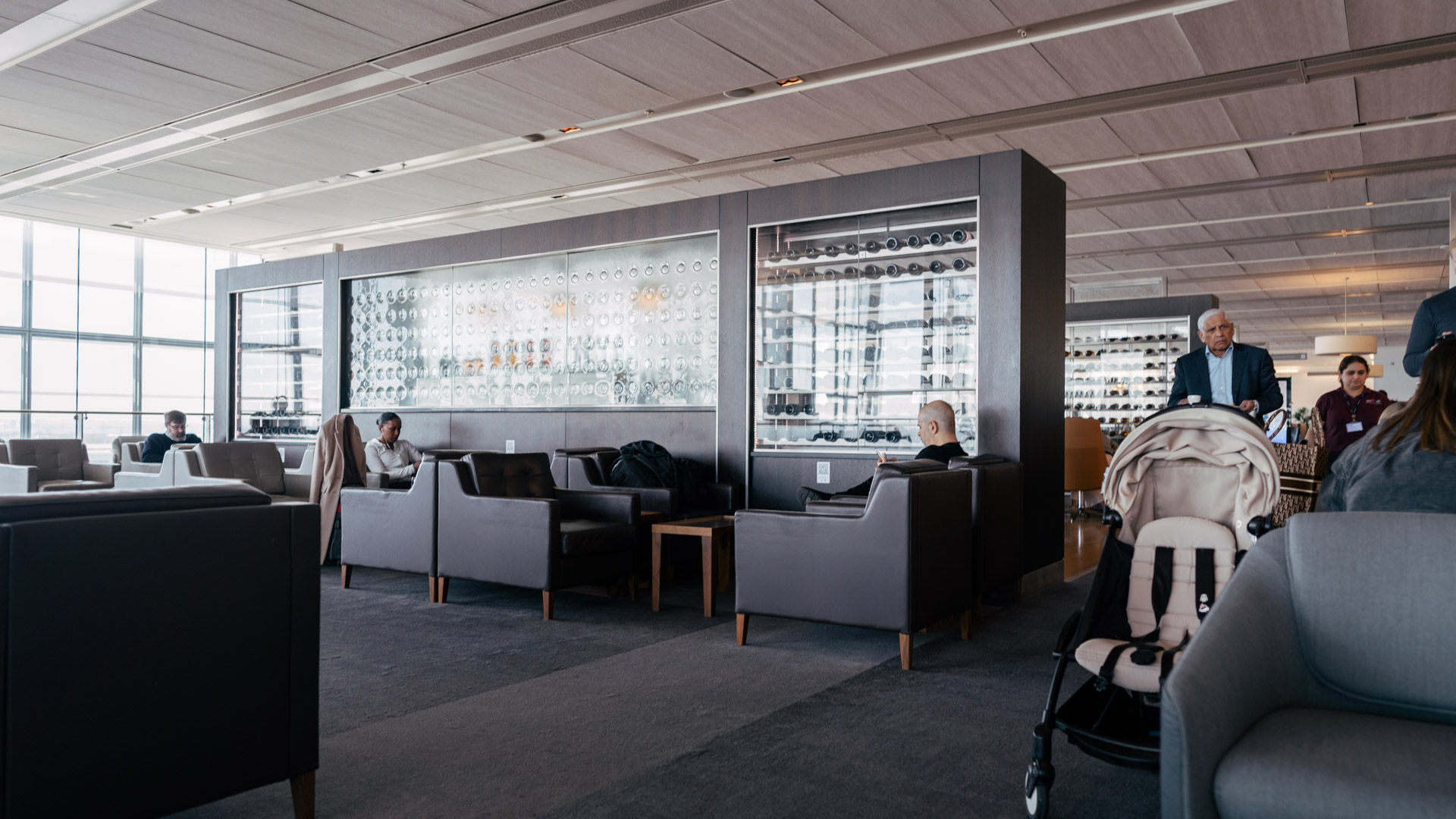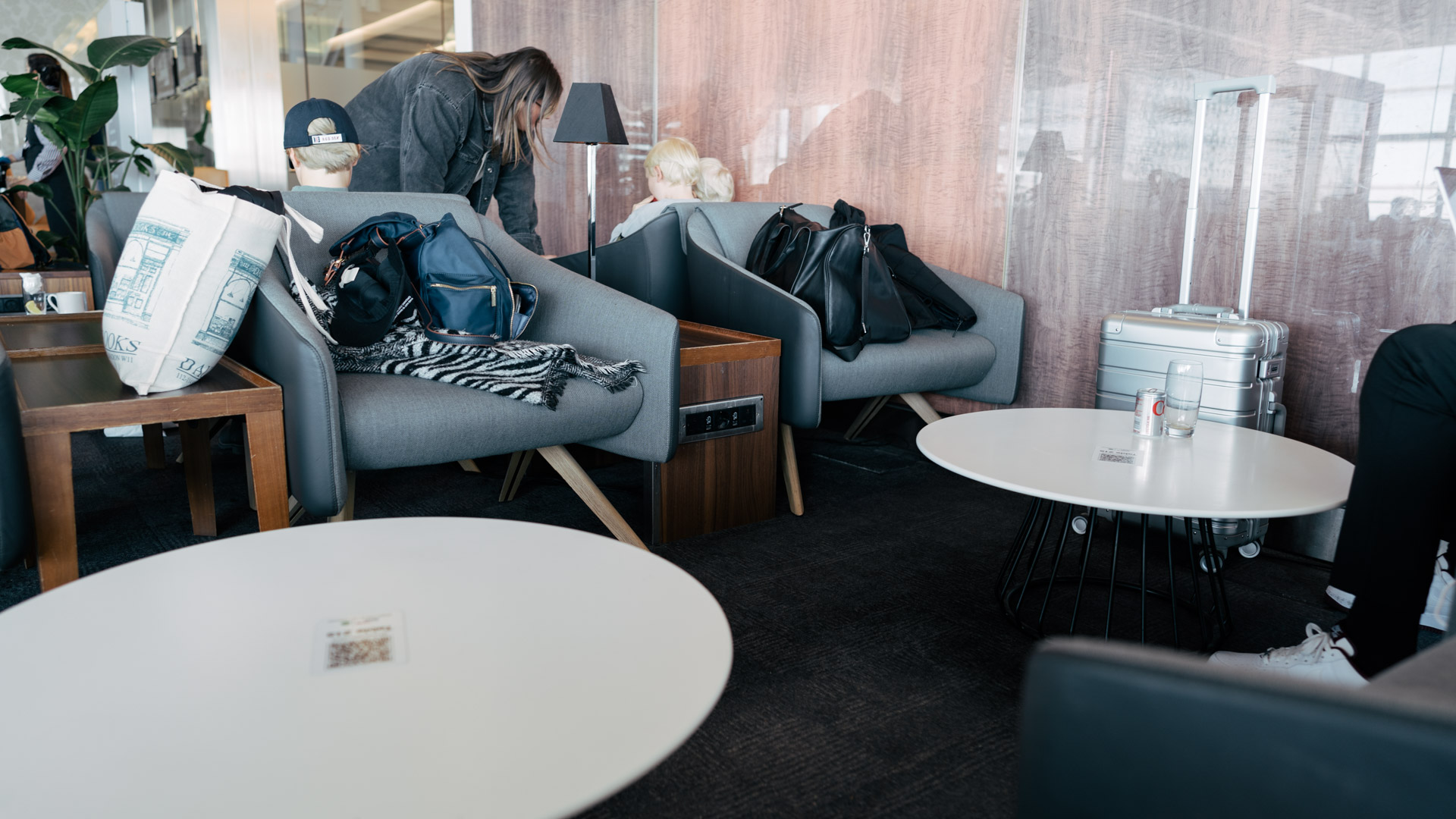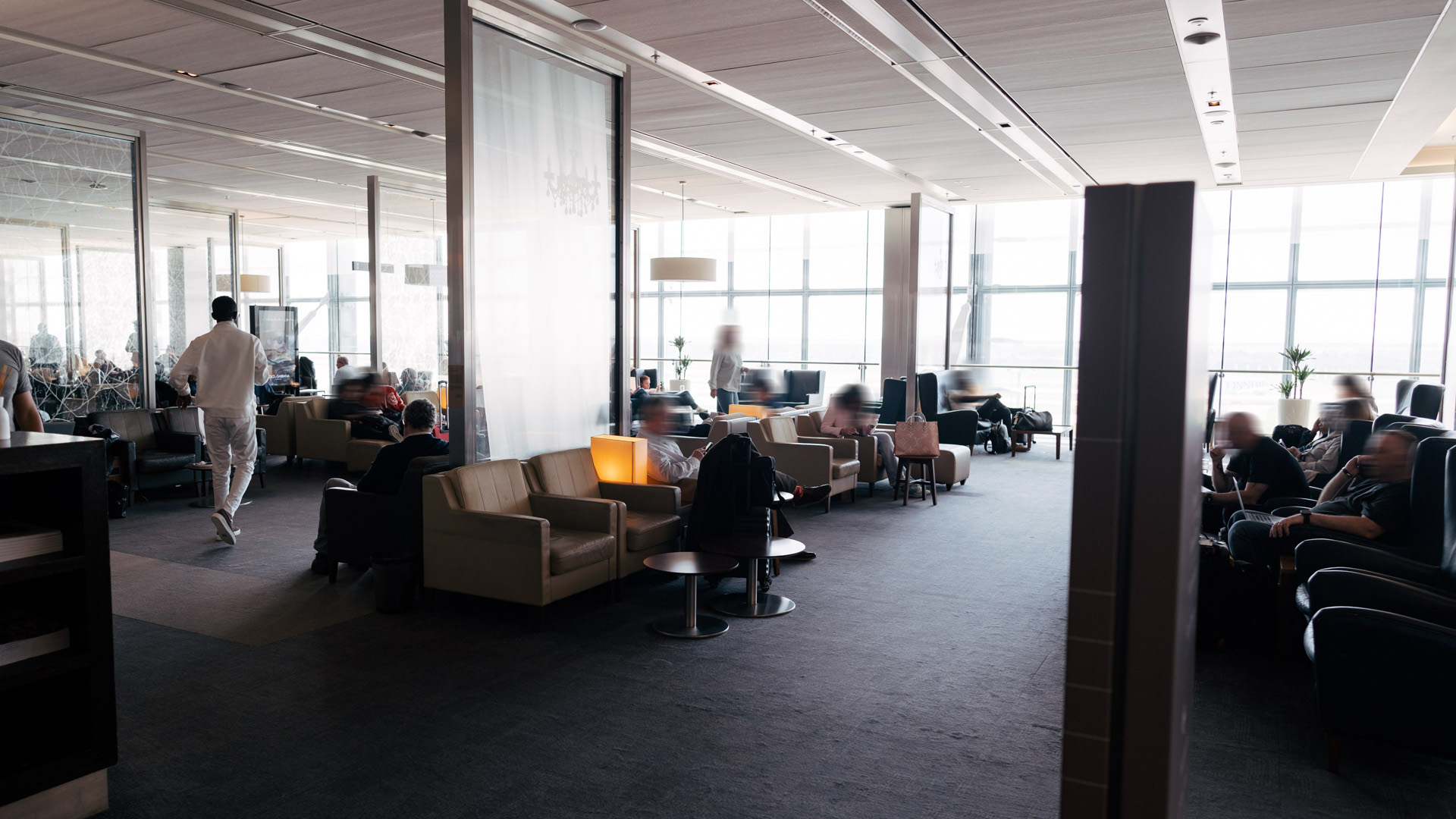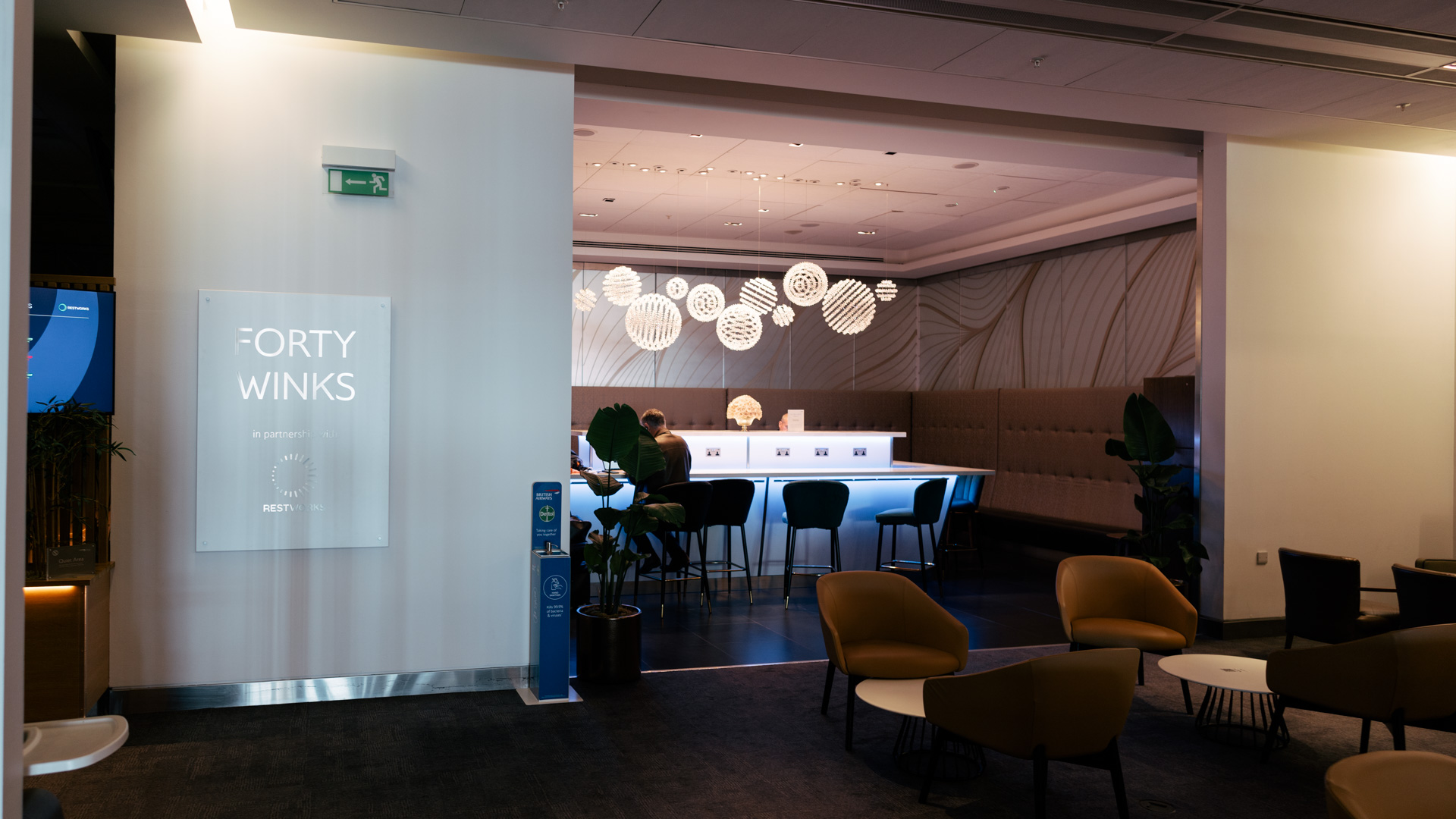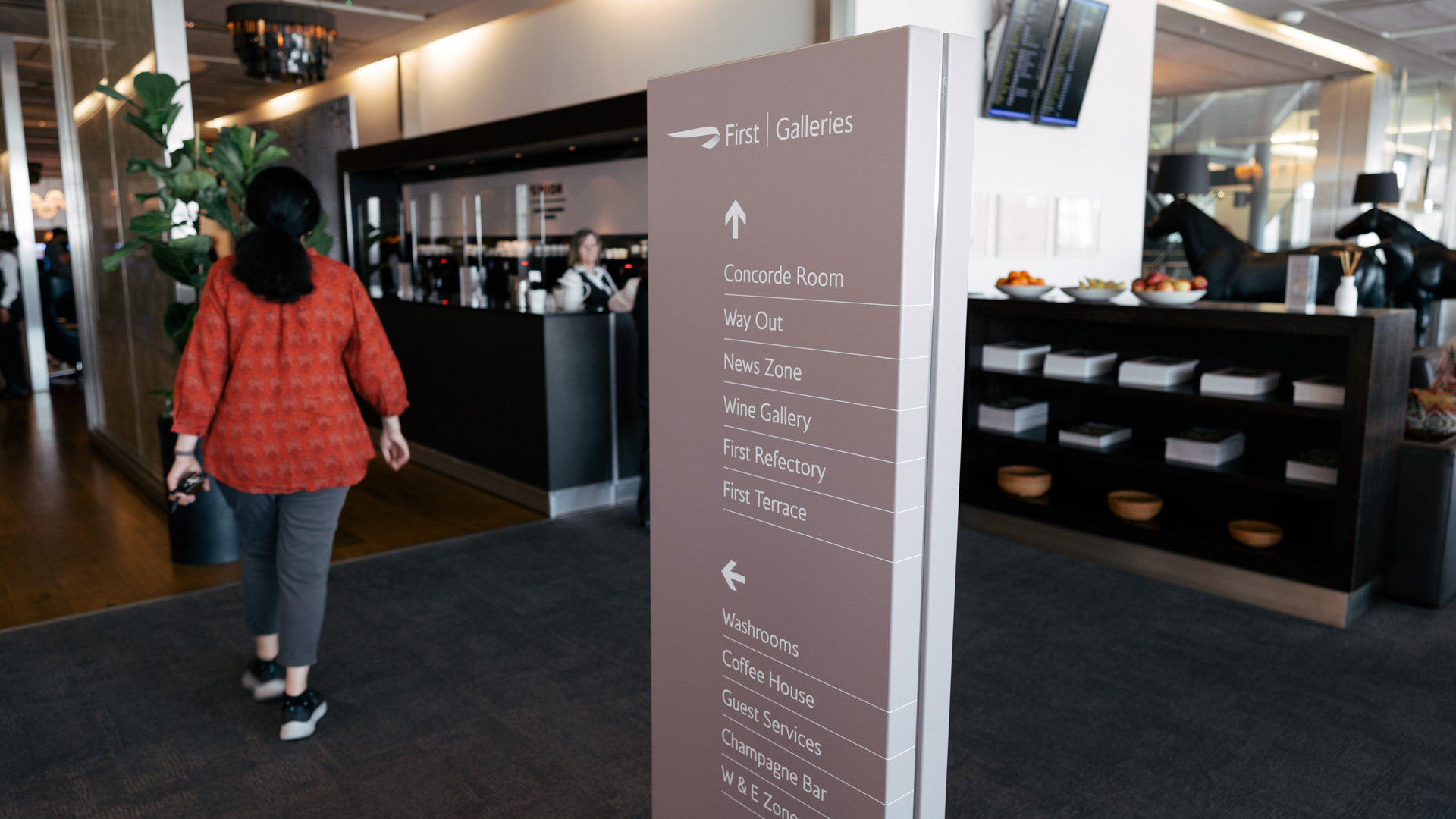 On the left, another nook leads to the main dining area 'The Refectory'. Here, you can help yourself to a selection of hot and cold dishes from the various buffet counters.
Back in the main lounge space, the feature bar takes centre stage. With a wide range of cocktails to choose from, no one can blame you for starting your holiday early. Just don't go too crazy on the liquor, lest you get offloaded from the flight. There are also two satellite self-serve bars in the lounge – one on the terrace and one on the other far side of the lounge.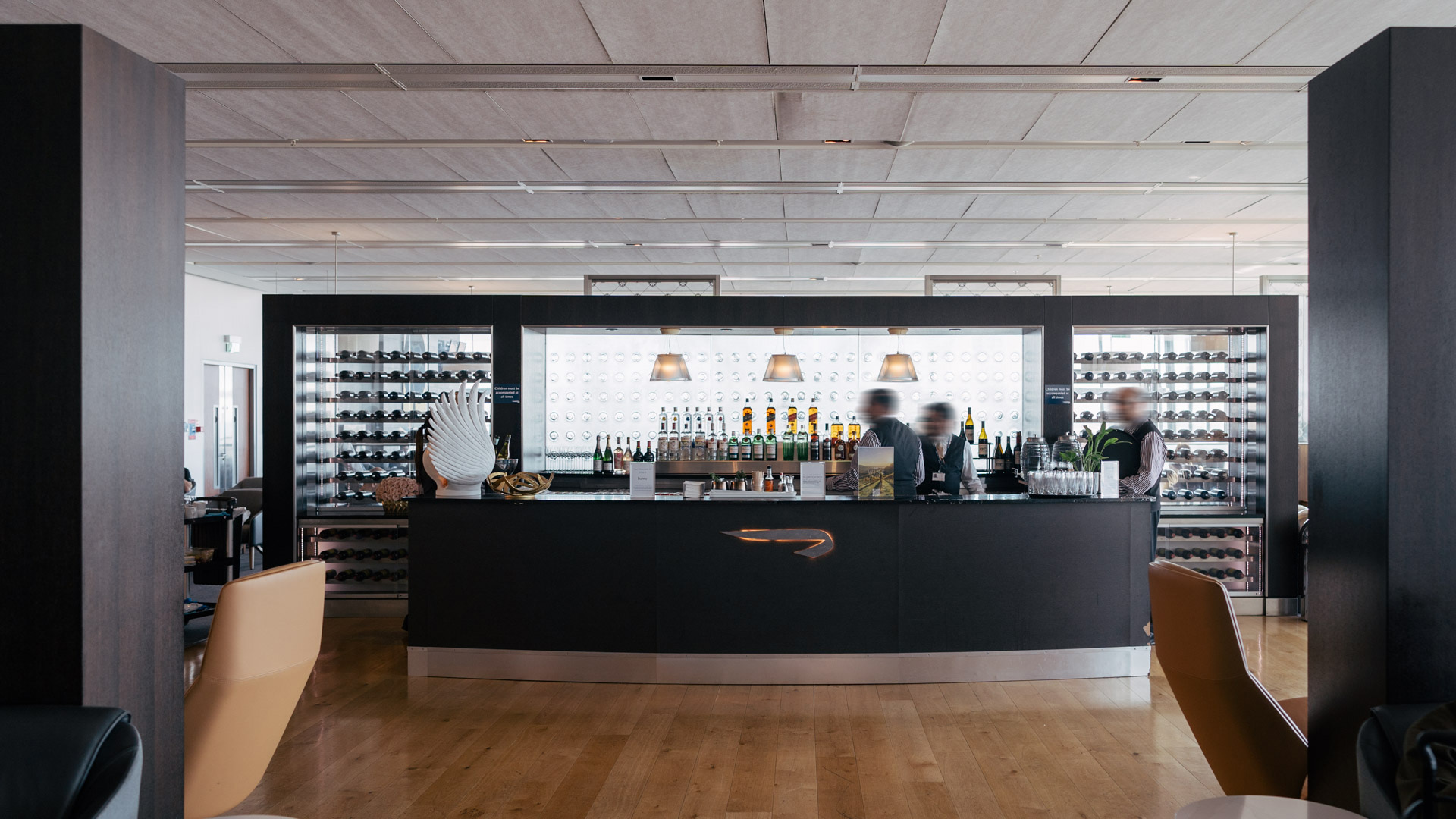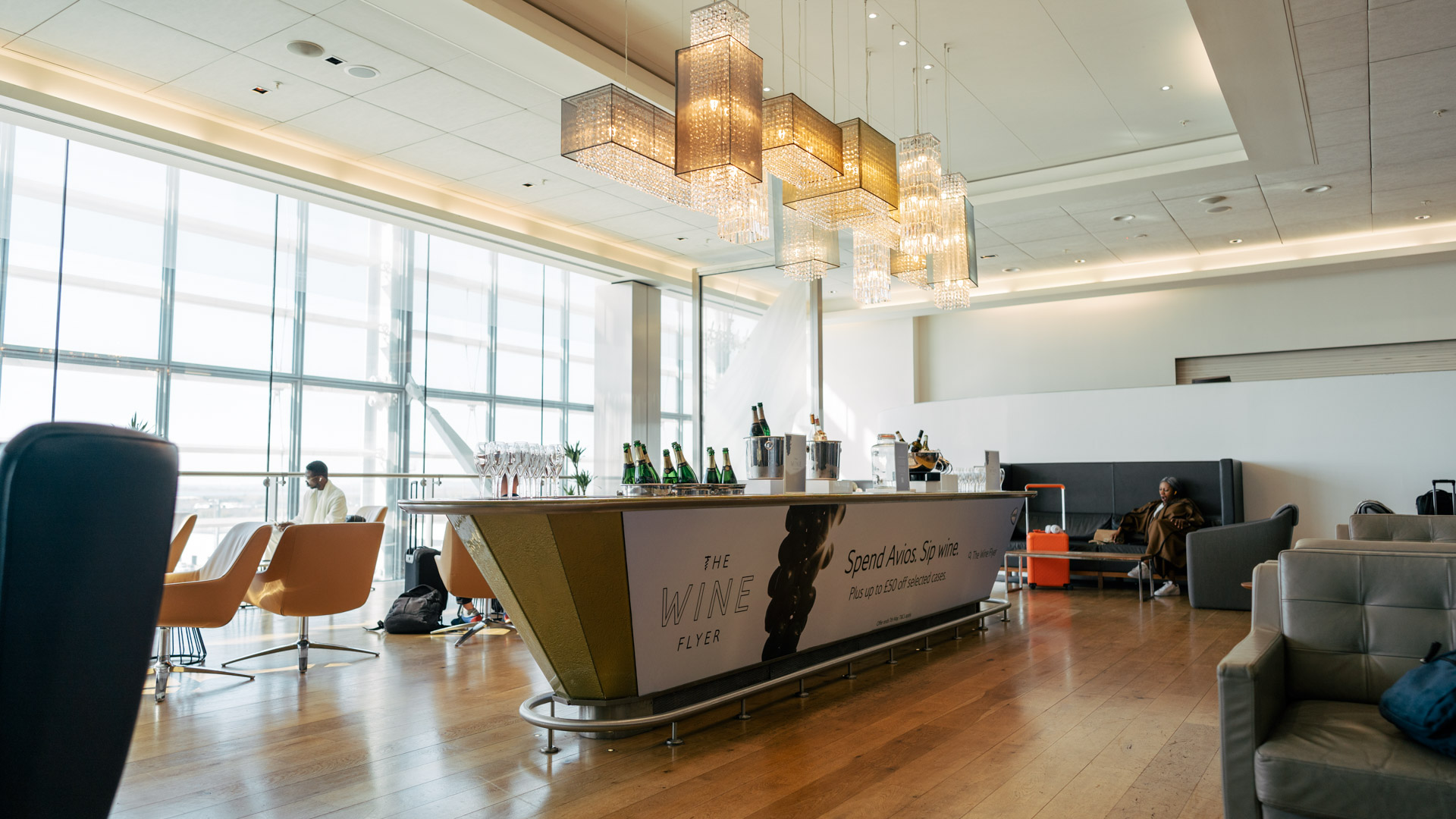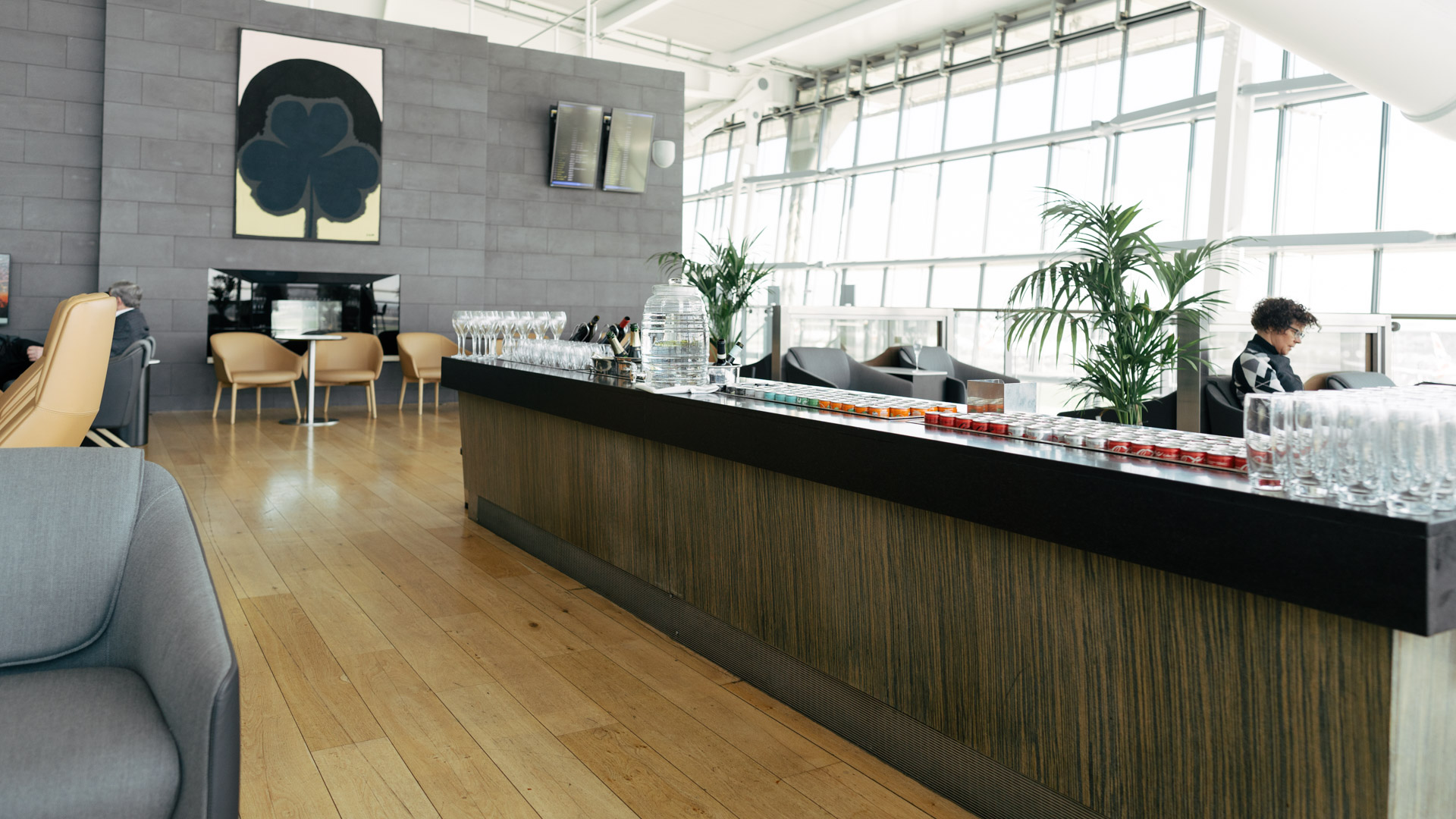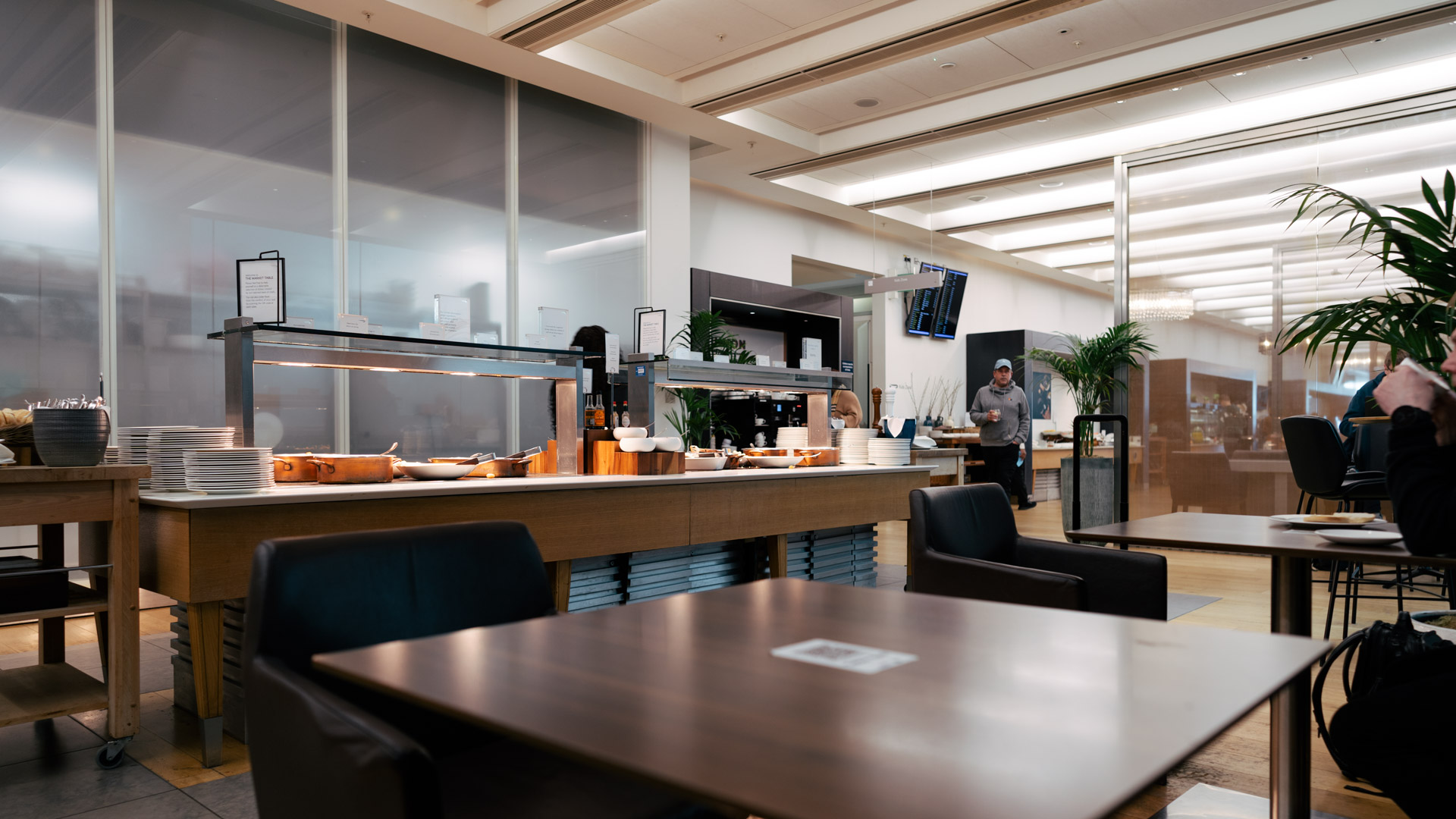 Lounge food and beverage
The in-lounge dining doesn't quite meet the expectations of the lounge's 'First Class' moniker, but it's not too shabby either. During my morning visit, I quite enjoy my light breakfast (in portion, not calorie count) of a freshly-baked pastry and a mimosa. There are also plenty of cut fruits and for something heavier, you can assemble yourself a comprehensive full English breakfast.
When my colleague Daniel visits on a separate afternoon, the food selection opens up considerably. There are individual pot pies, pasta, curry and rice, fresh salads and finger sandwiches to munch from.
The Galleries First Lounge used to offer made-to-order dishes via online ordering, but this has been discontinued. You can now only order drinks and reserve showers online.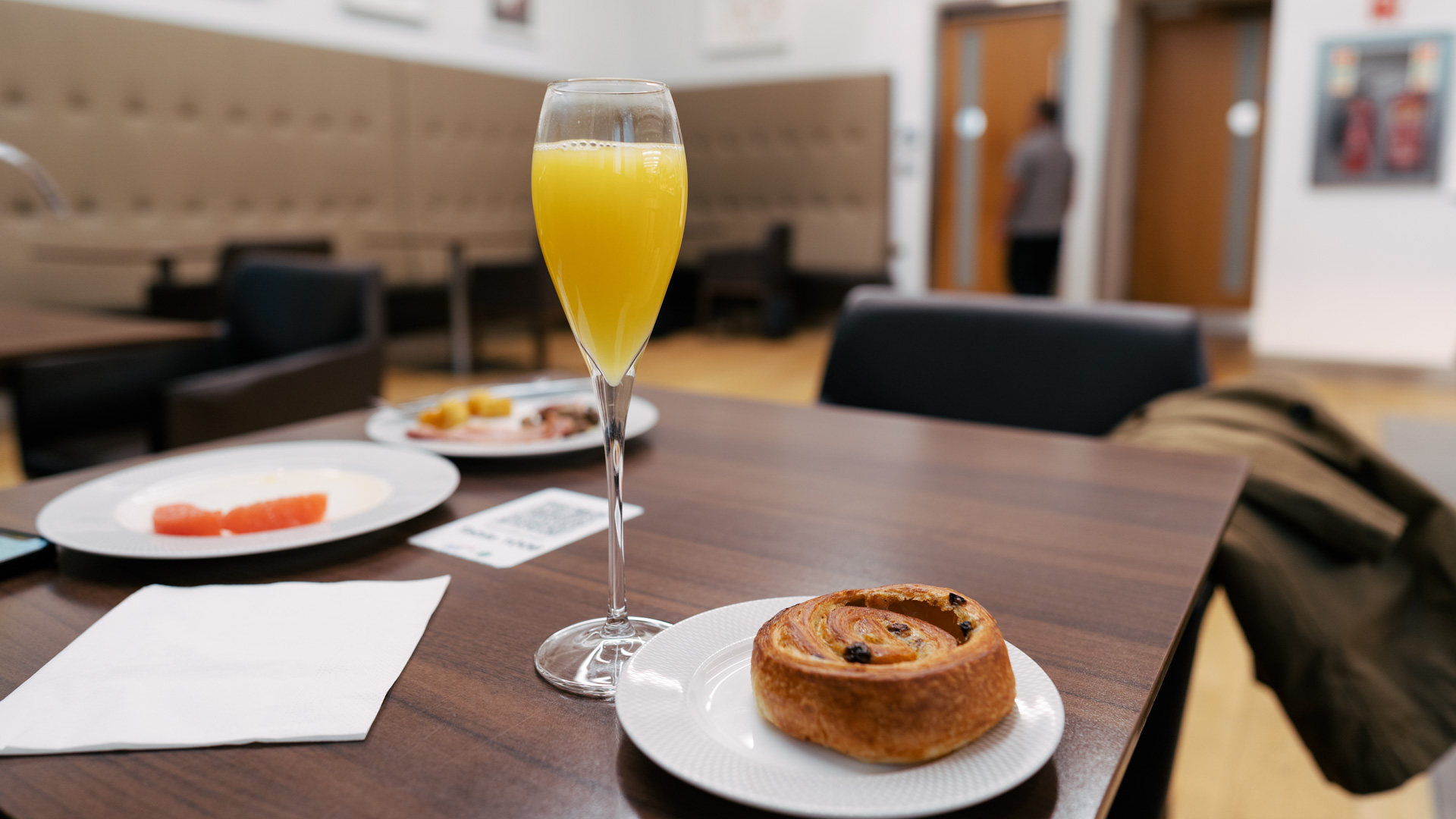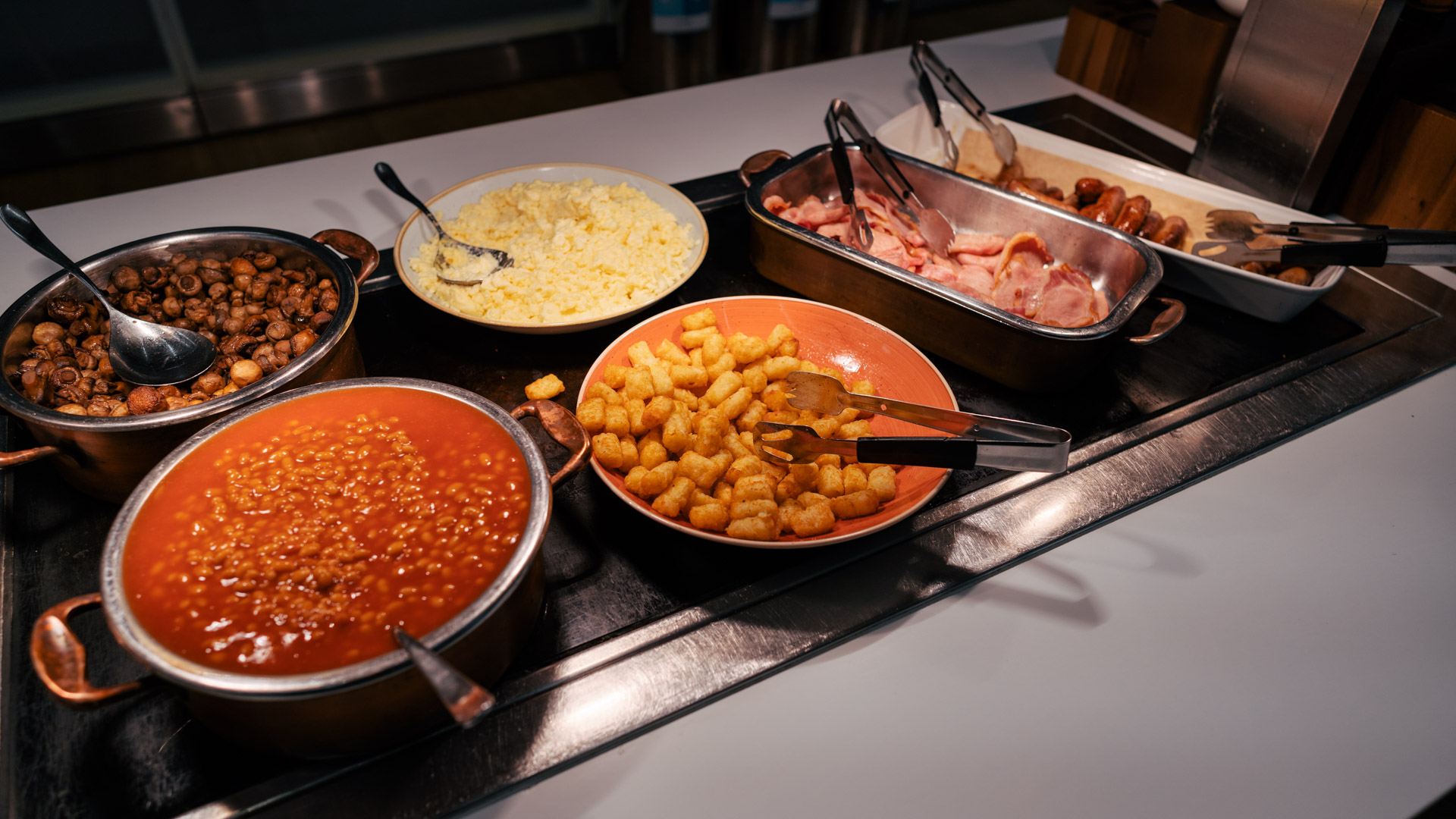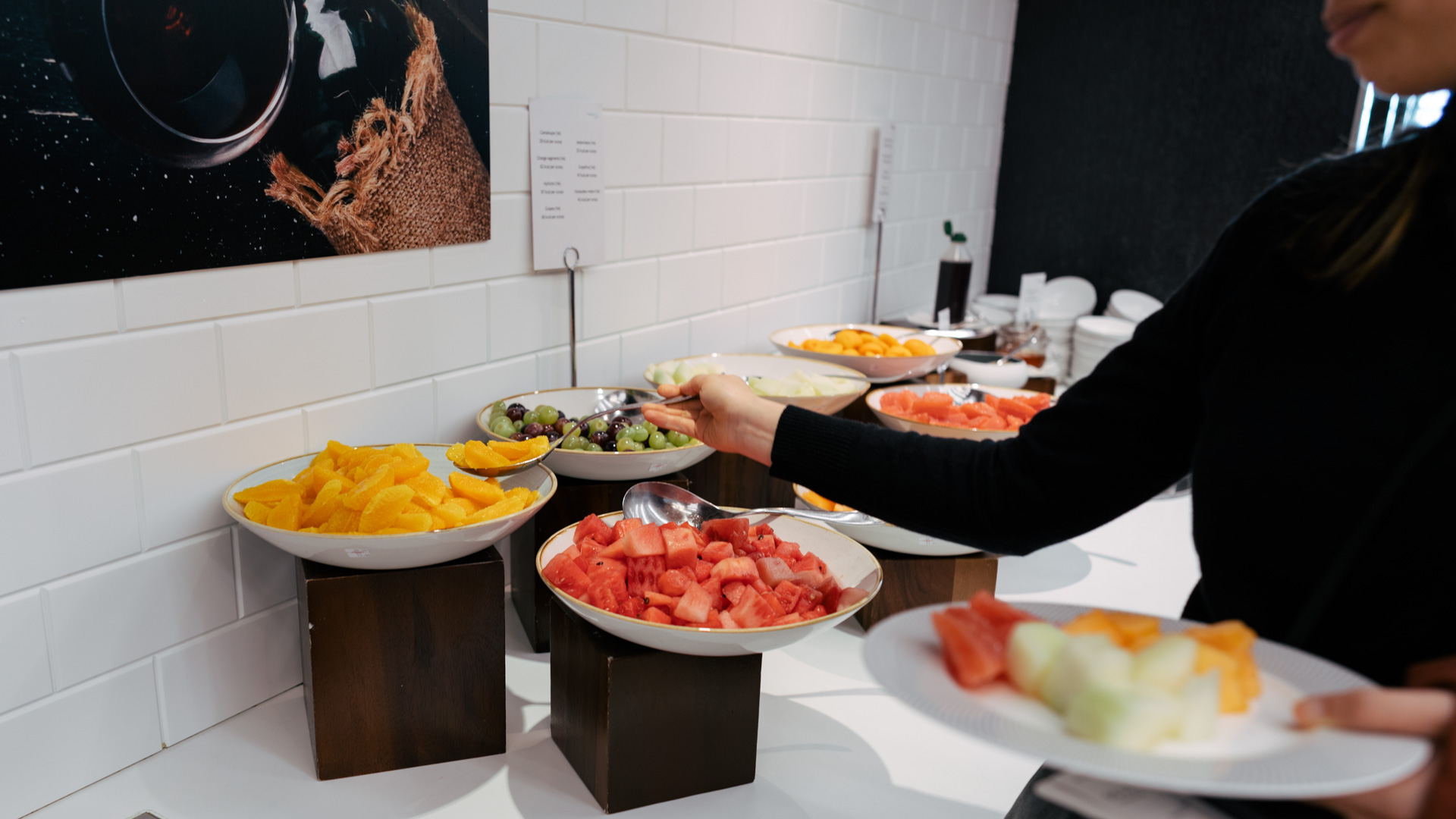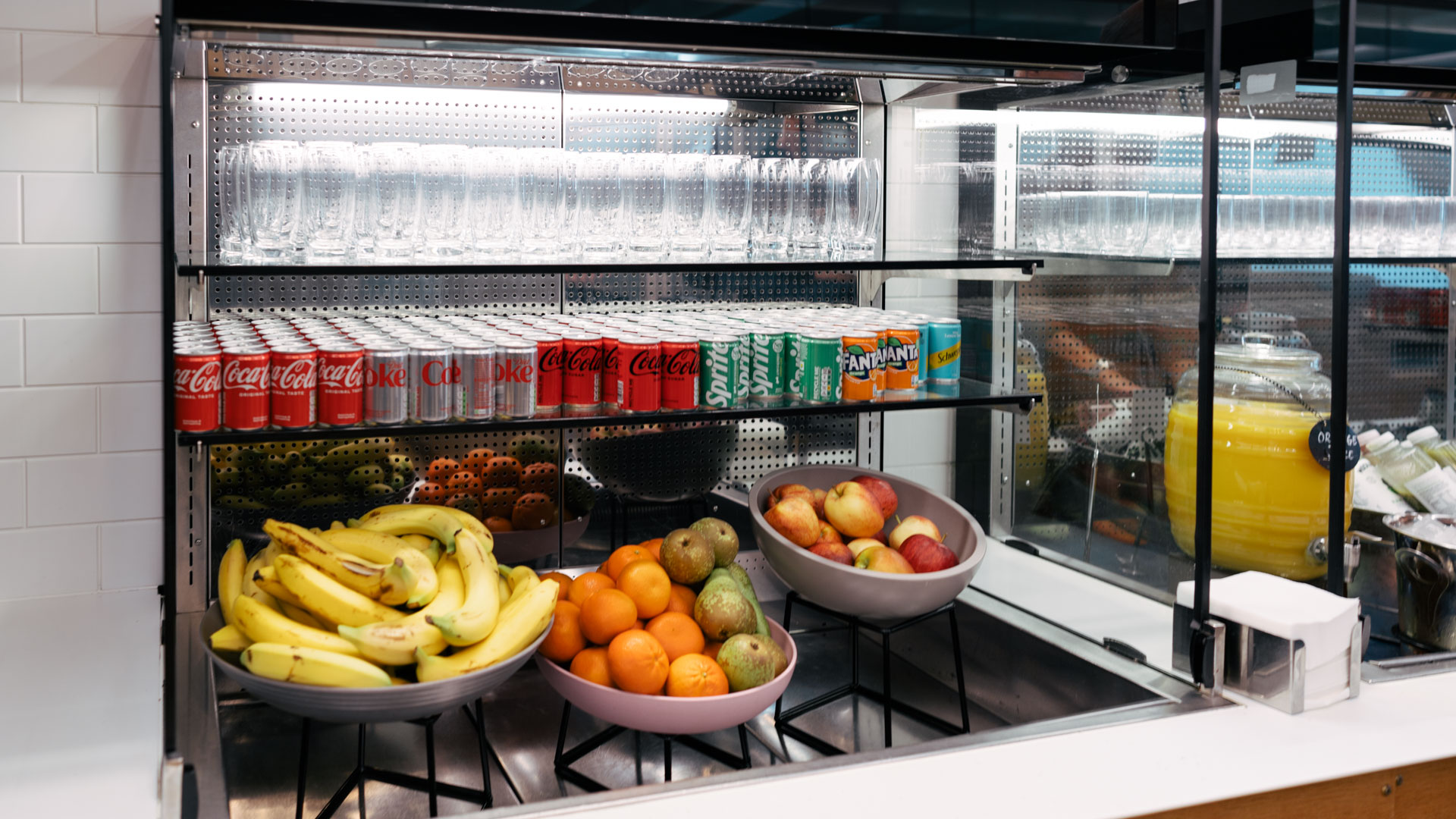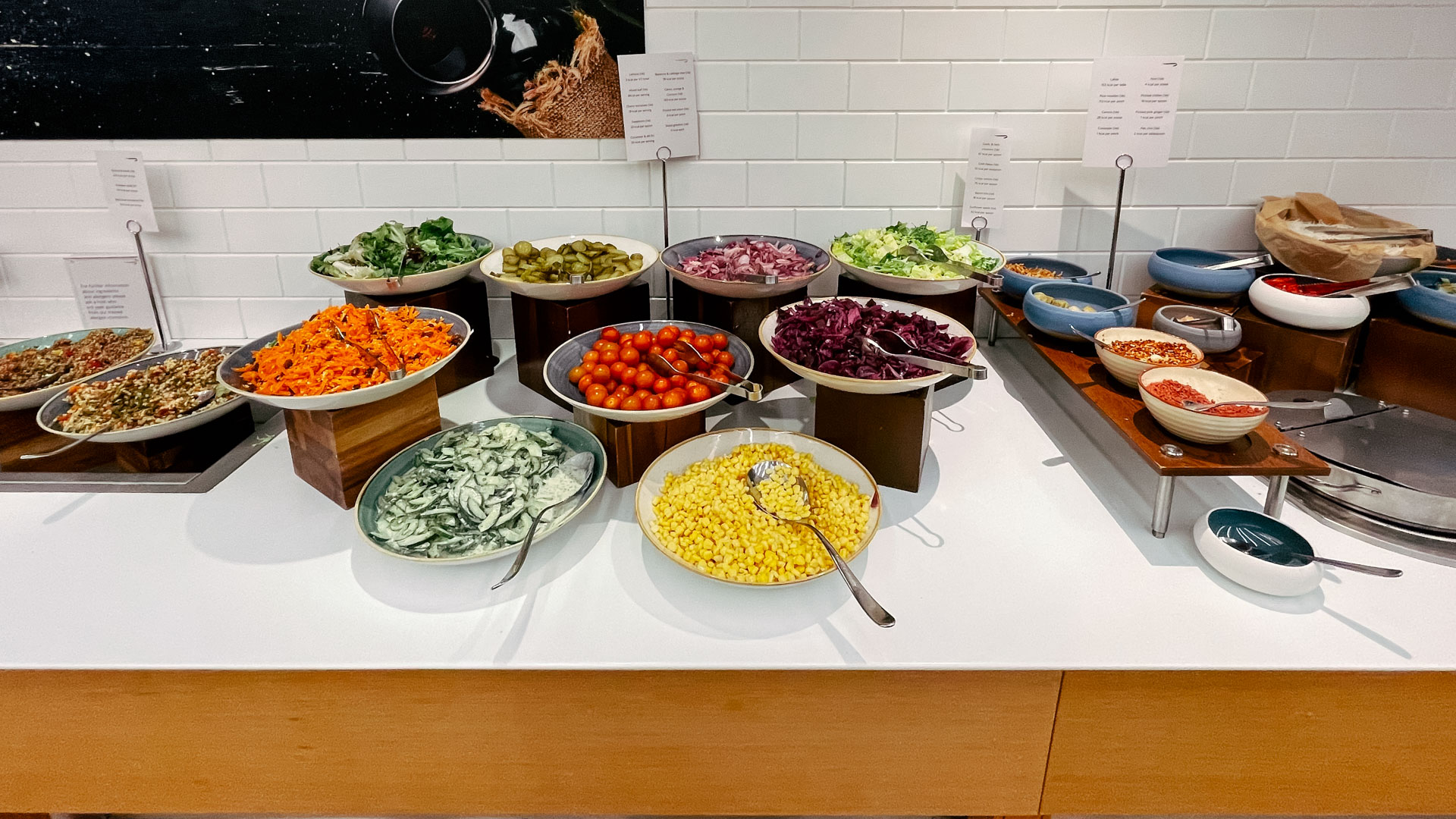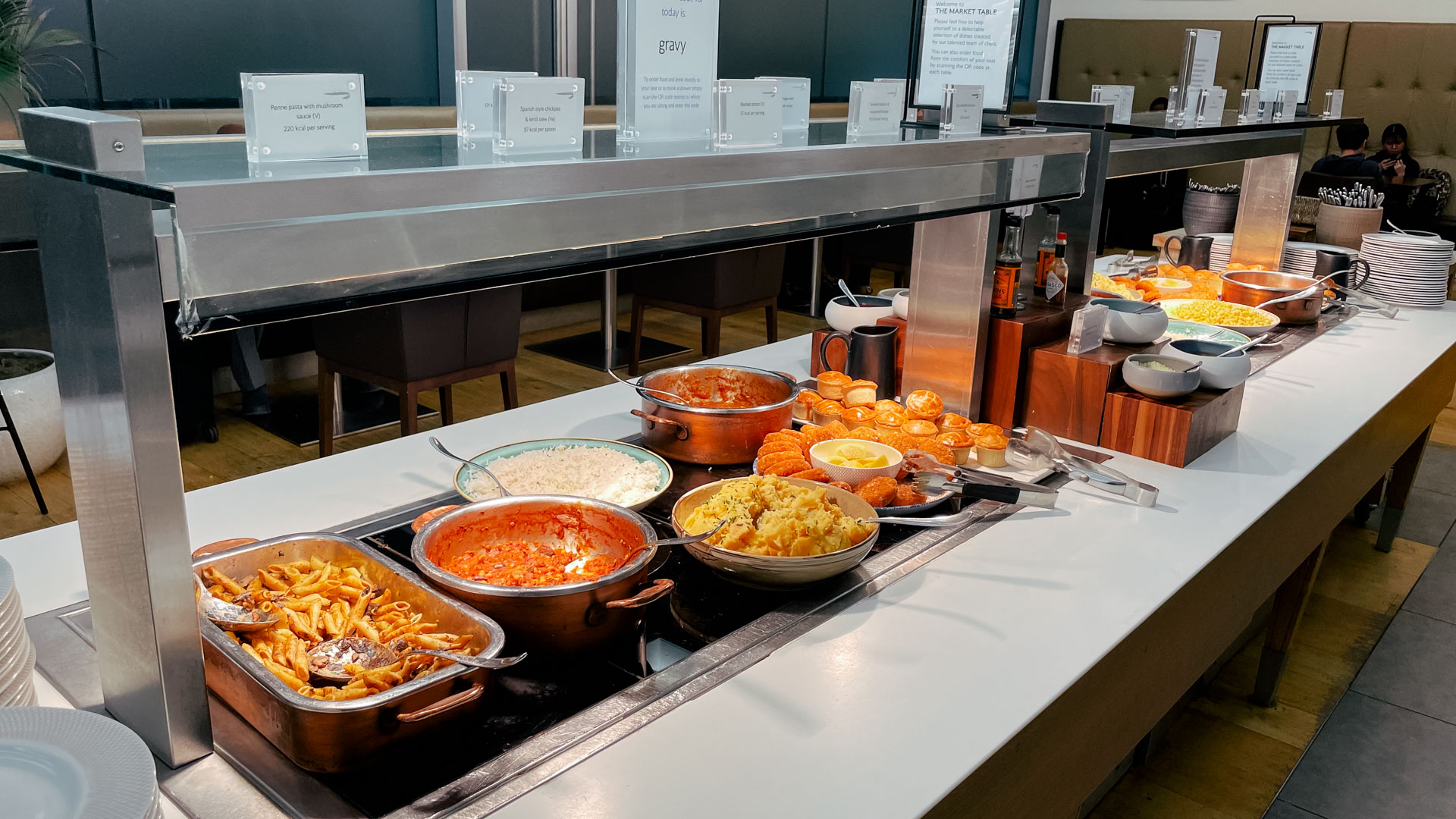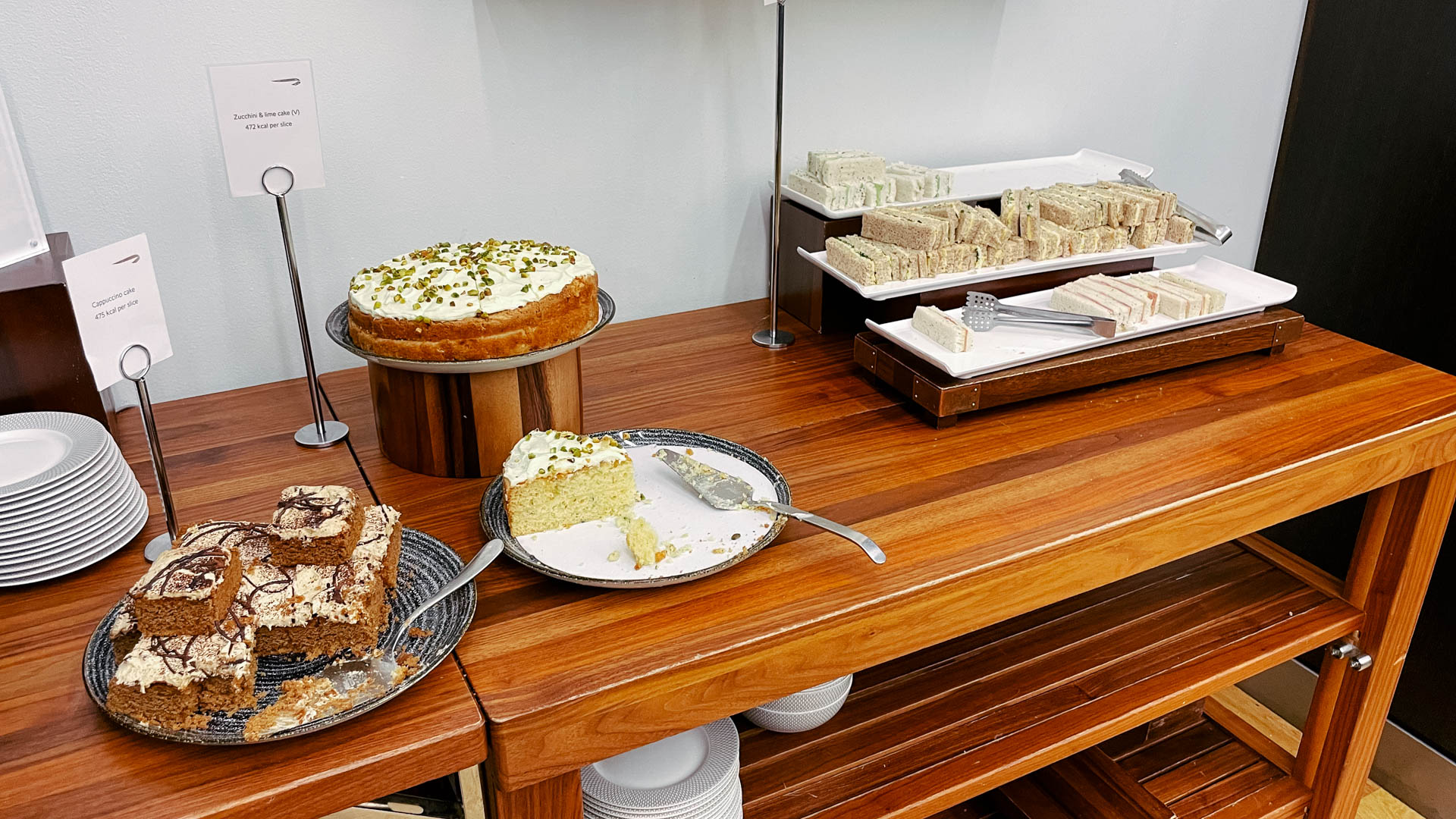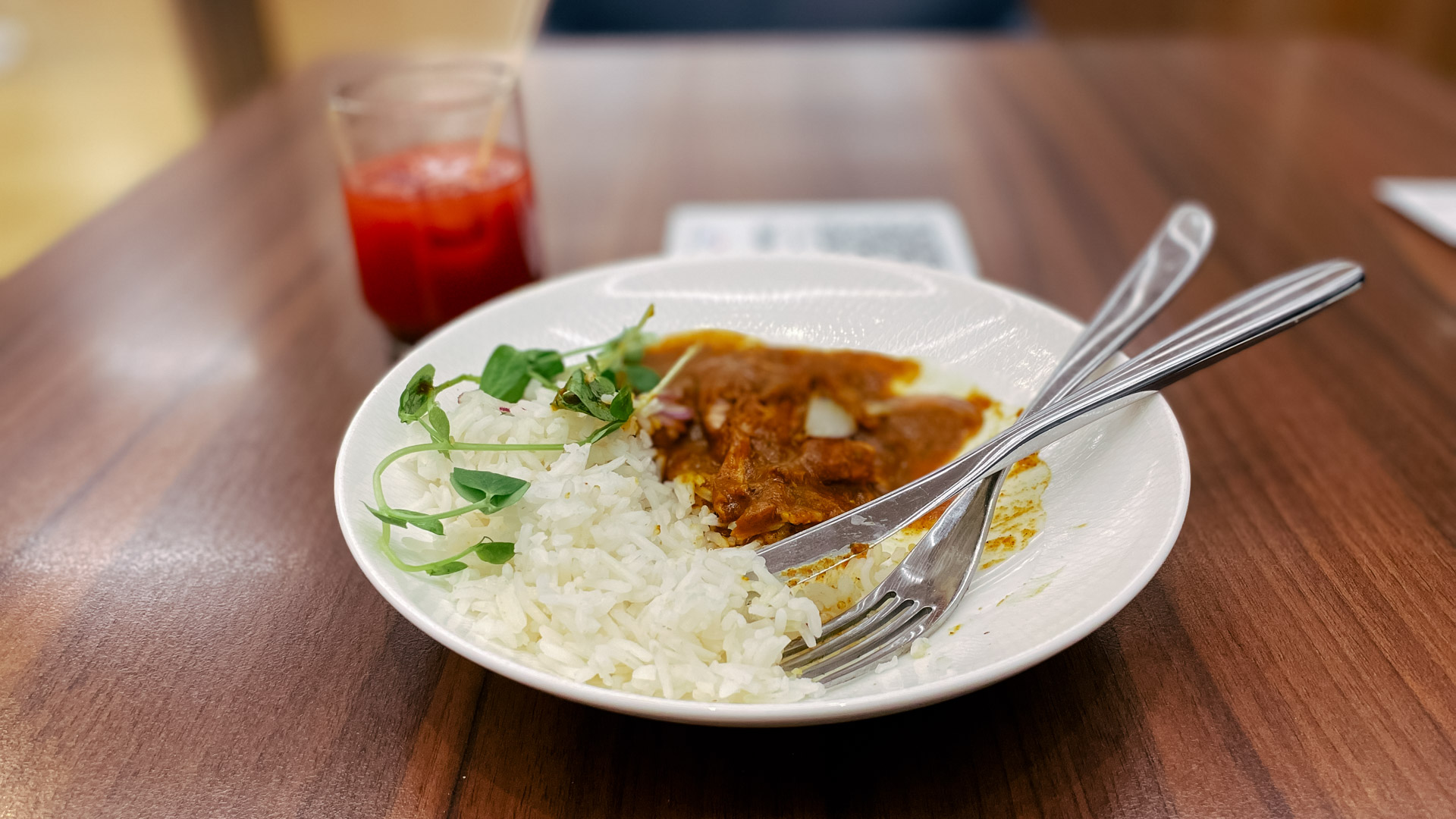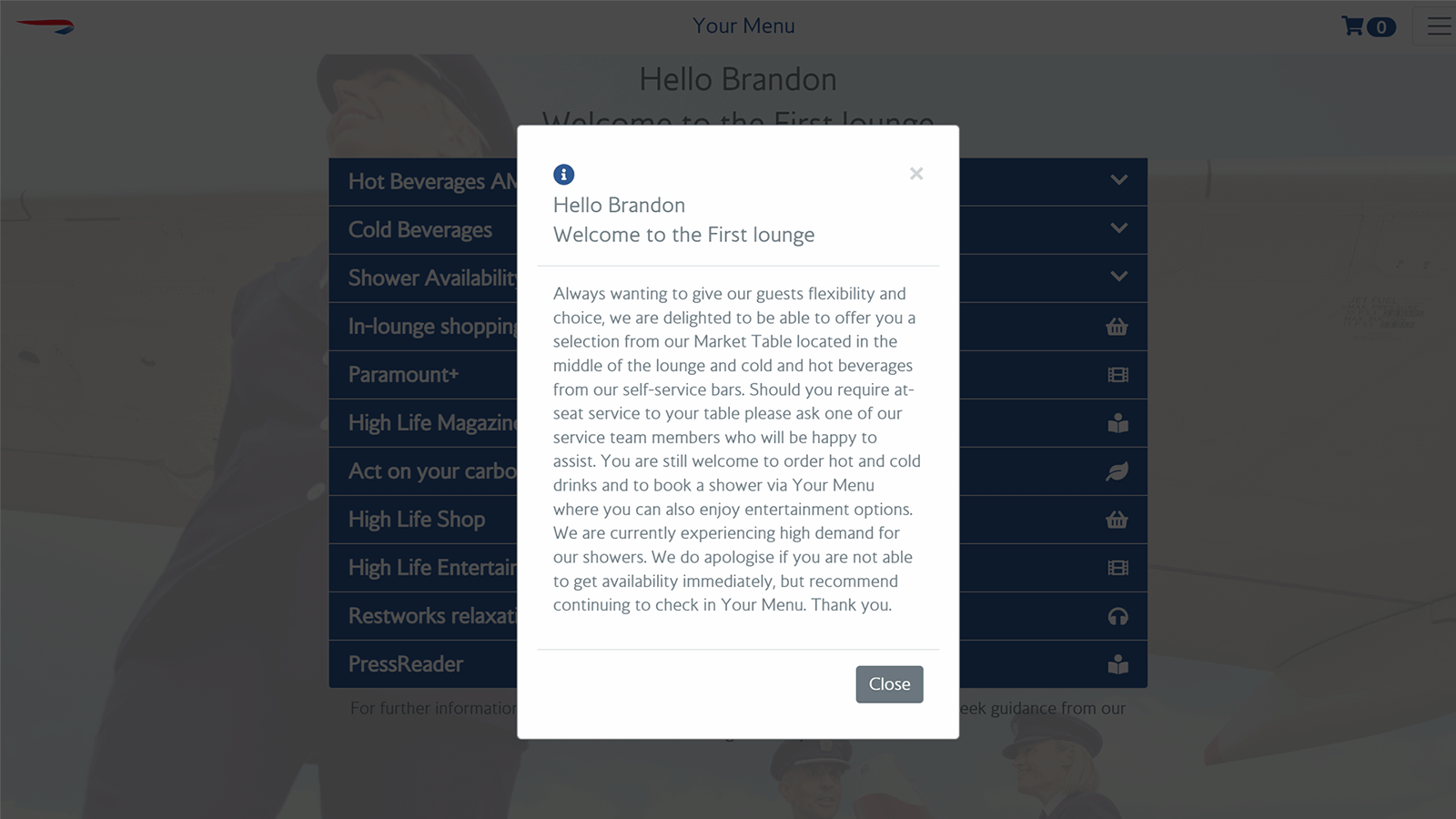 On the drinks side, the Galleries First Lounge performs admirably. Headlining the drinks list is proper Champagne – Palmer and Co. Brut Reserve. All three of the bars are well-stocked with this drop, along with wines such as:
The Footbolt Shiraz 2016 (Australia)
Cloudline Pinot Noir 2019 (USA)
Château d'Esclans The Pale Rosé (France)
Chateau d'Esclans Whispering Angel Rosé (France)
Lapilli Greco di Tufo 2021 (Italy)
Queulat Gran Reserva Sauvignon Blanc 2021 (Chile)
At the main bar and online, you can ask for your favourite tipple including:
Ciroc vodka varieties
Smirnoff vodka
Gordon's dry gin
Tanqueray London dry gin (0% version available)
Johnnie Walker Black Label
Johnnie Walker Red Label
Roe & Co Blended Irish Whiskey
Barcadi light and dark rums
Pimm's
Mr Lyon pre-mix cocktails
Heineken (0% version available) or Brewdog Pink IPA
Remember this is just a guide on what might be available. The full online menu will show you what's being poured when you're at the lounge. I'm happy to see the lounge offers some 0.0% alcohol options for those who want to enjoy Heineken or Tanqueray gin without the alcohol.
Needing that morning caffeine hit? Forget baristas, your best bet is to head to a machine to make your own Union Coffee brew. Even the café-style area on the right just has coffee machines for staff to use on your behalf.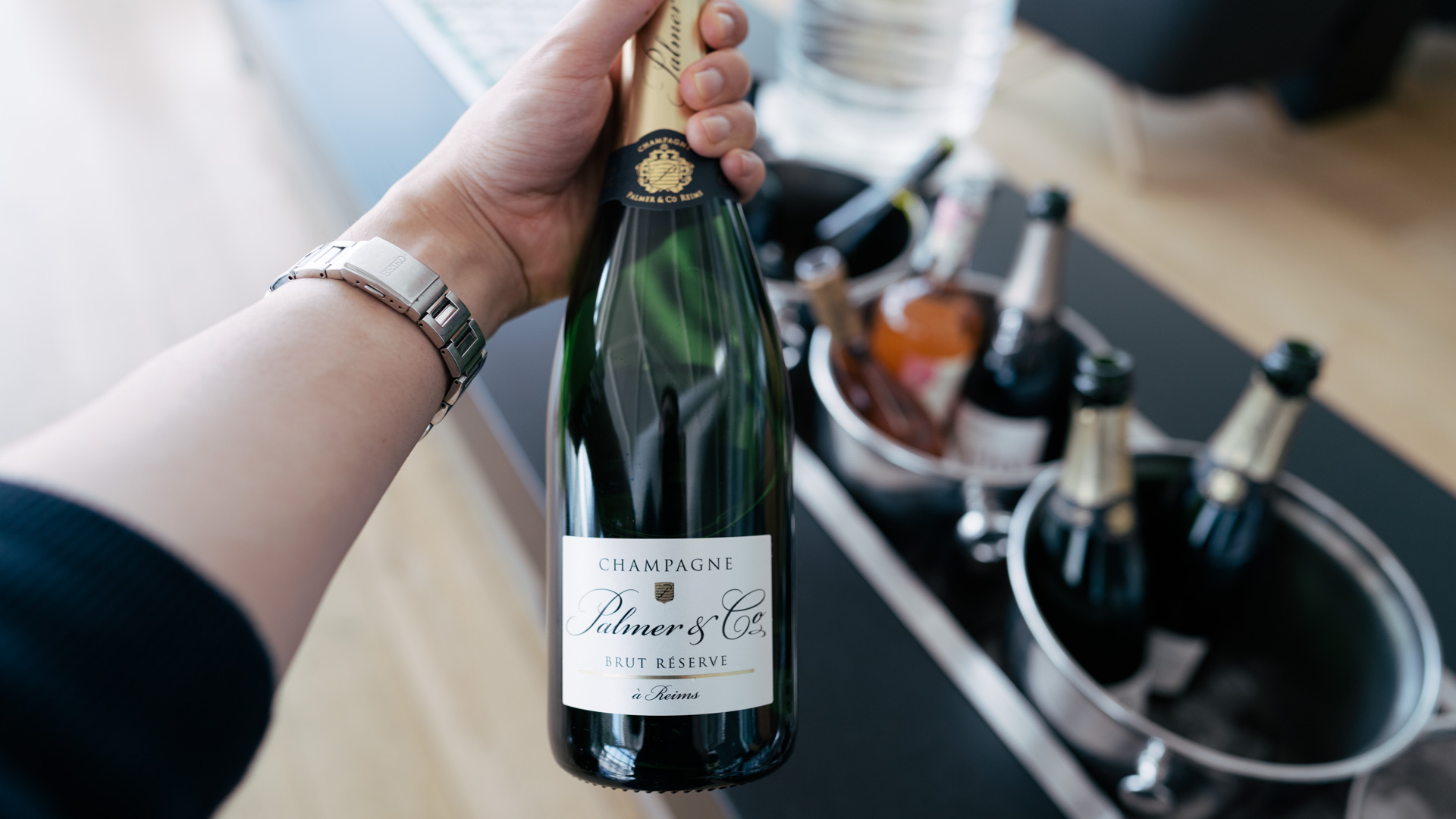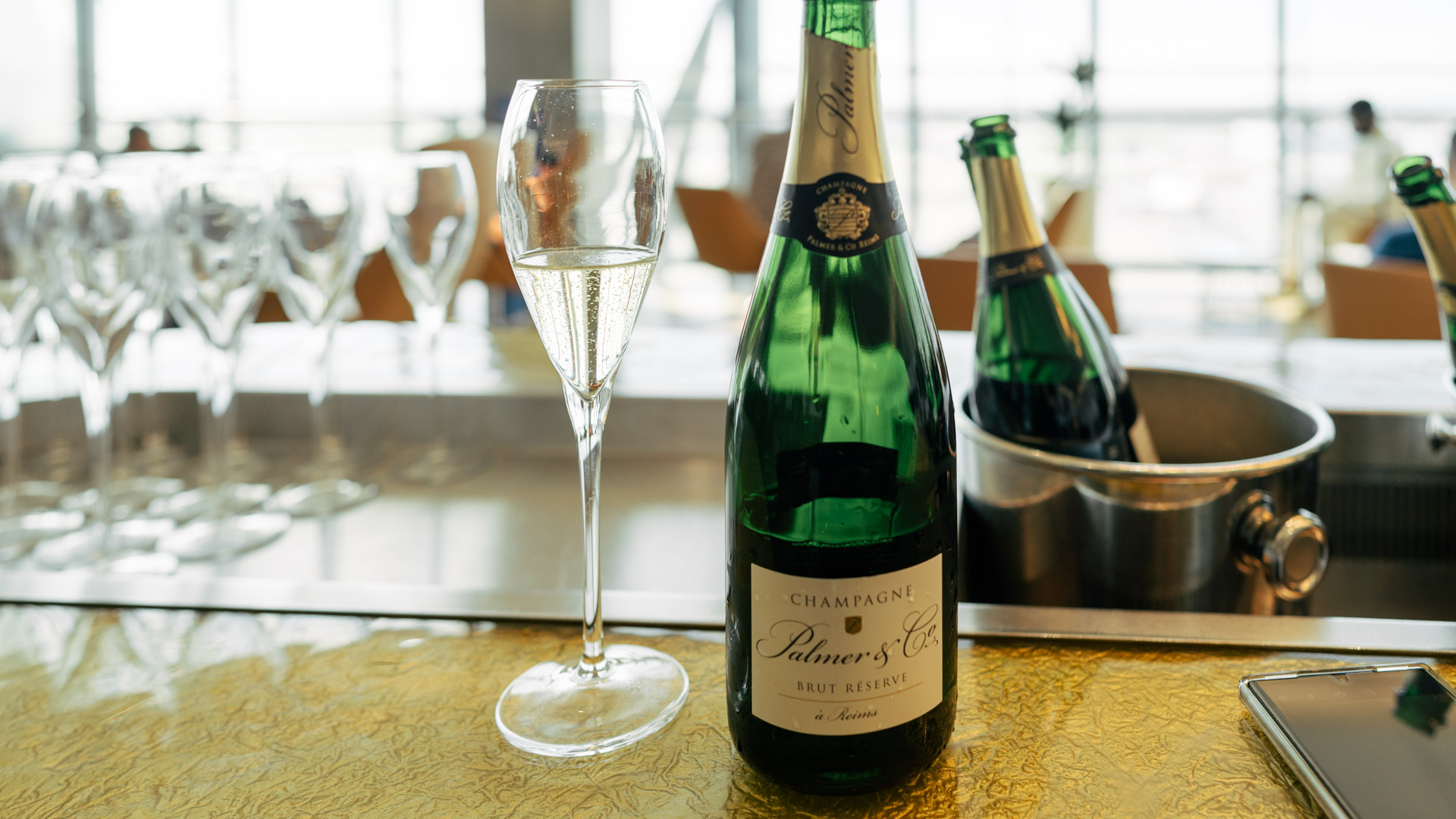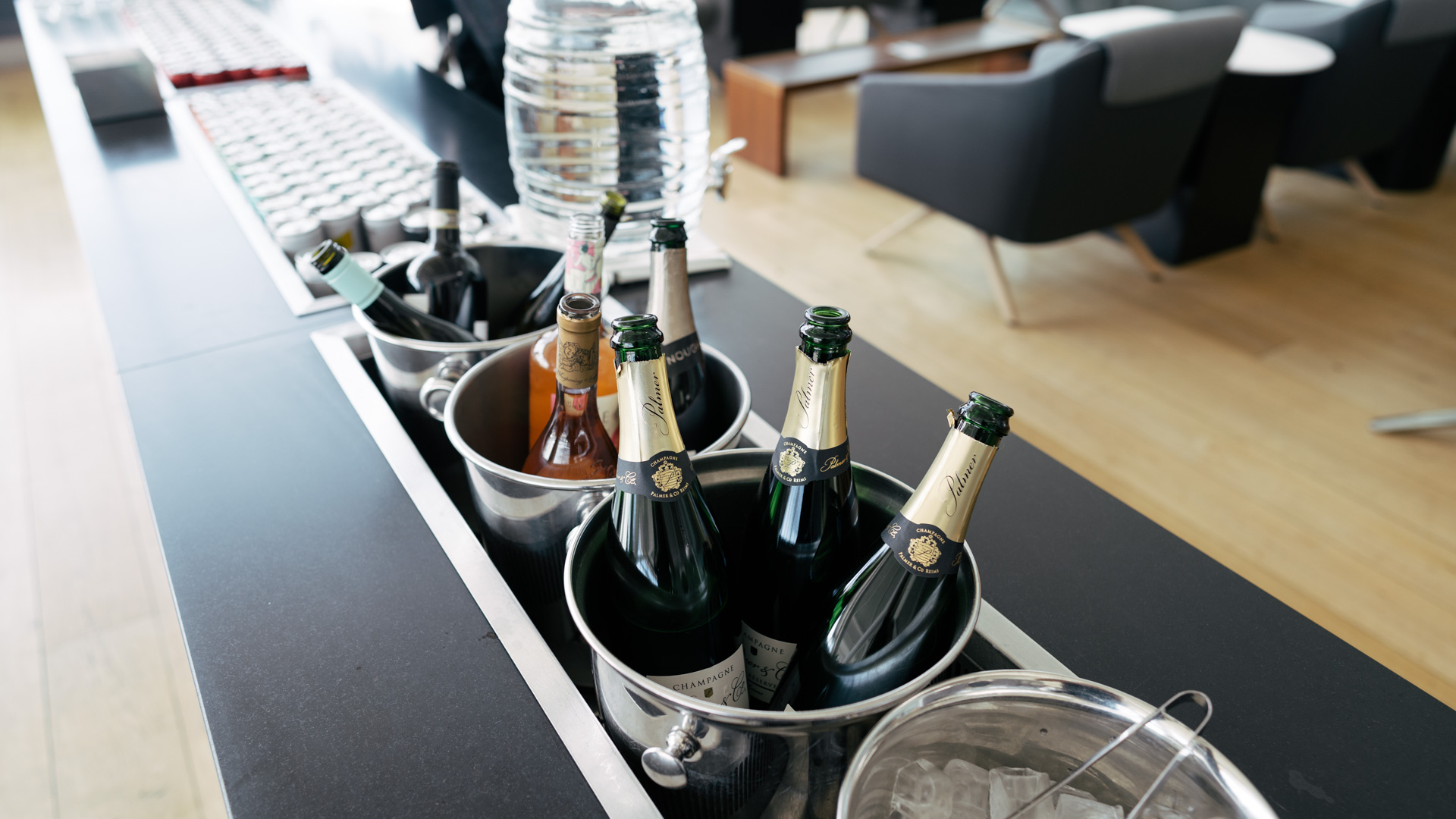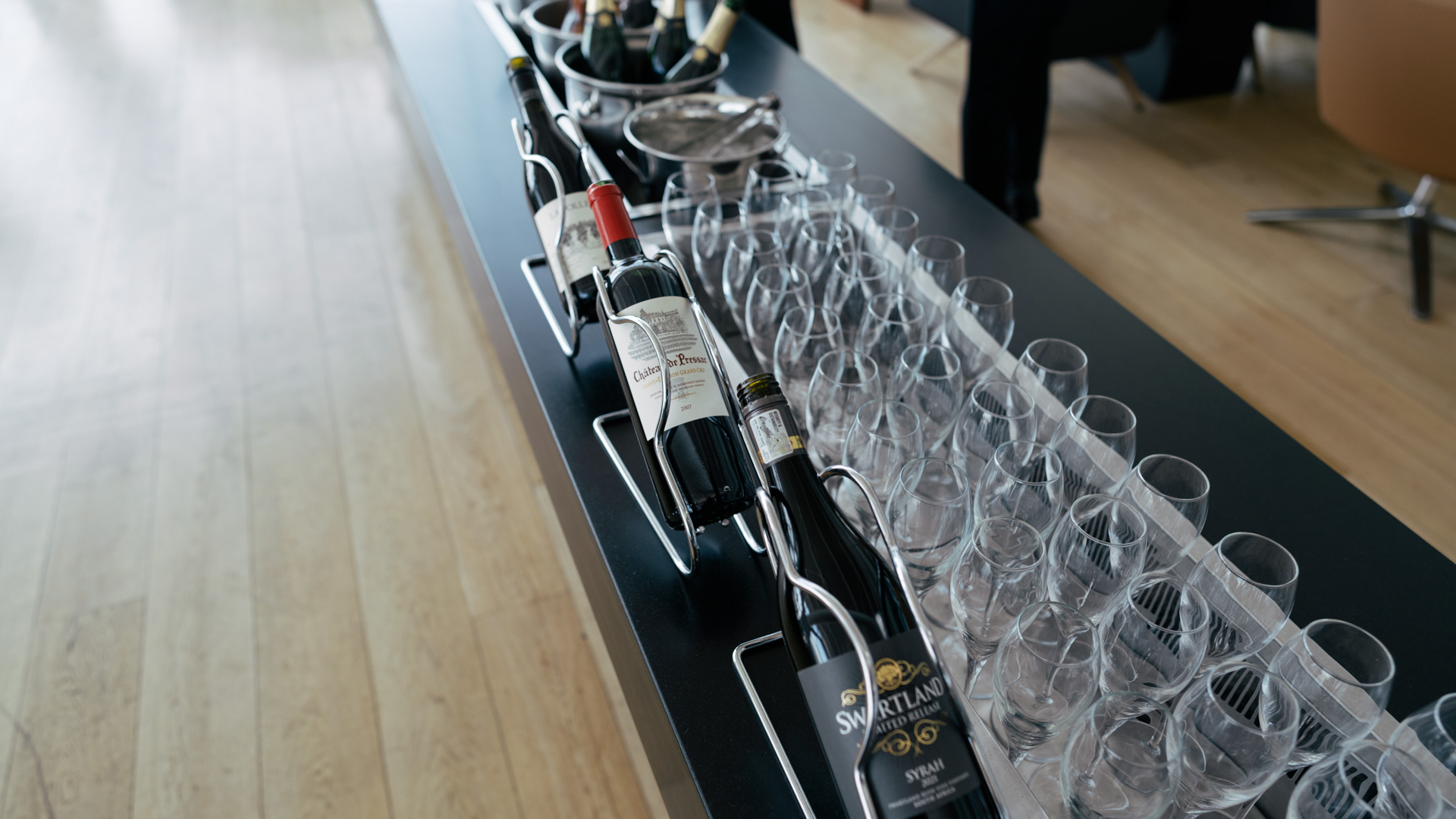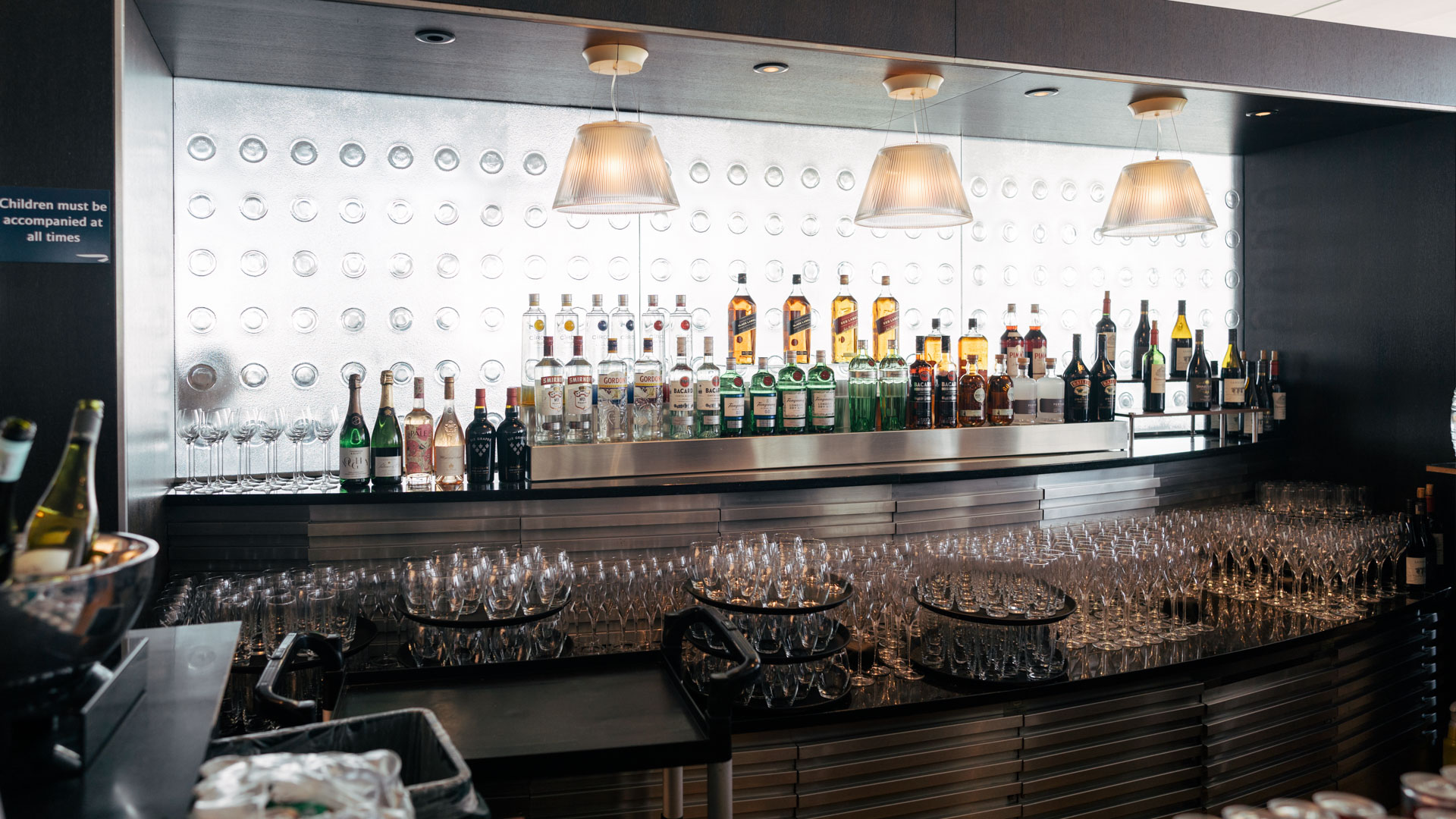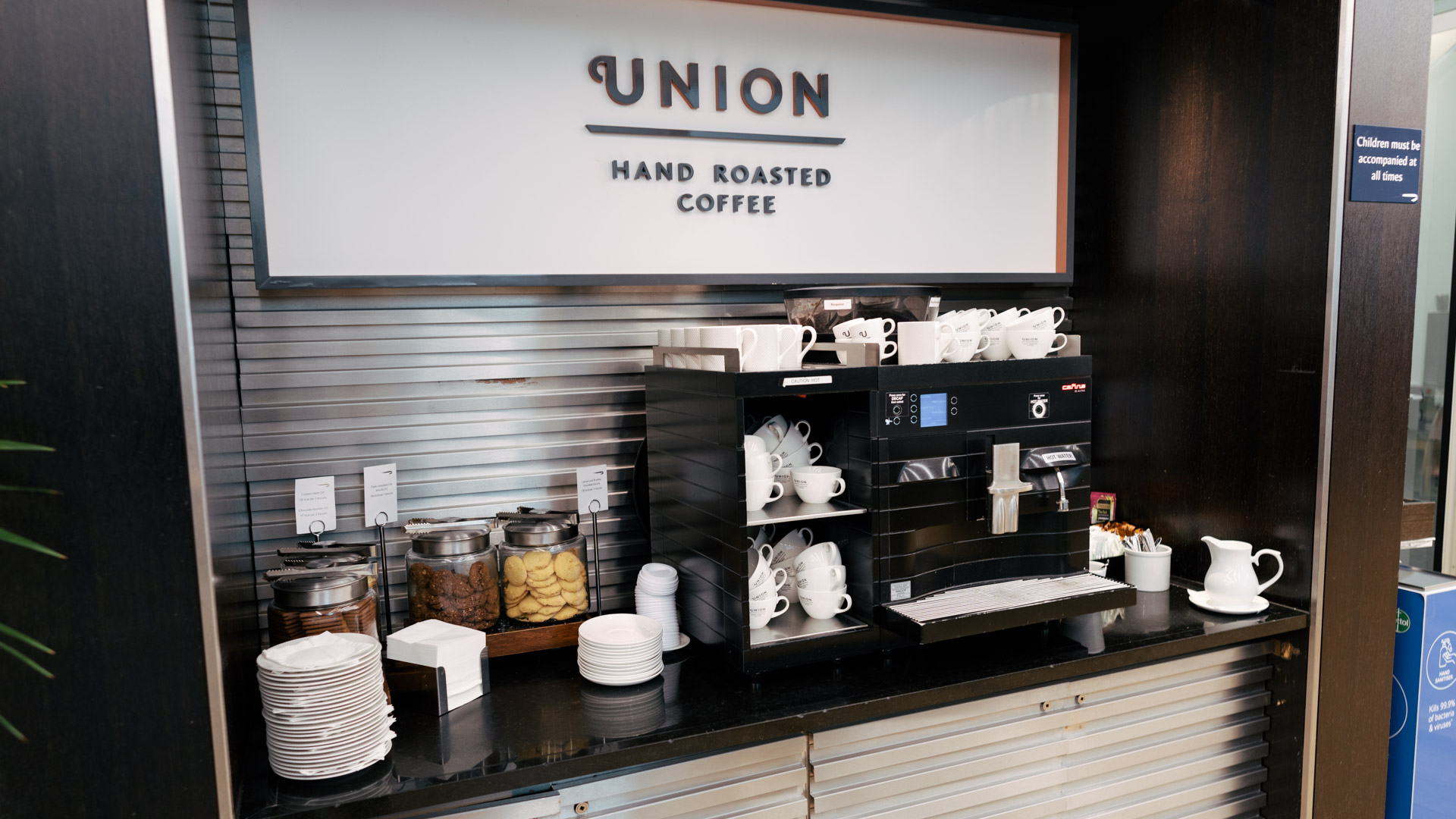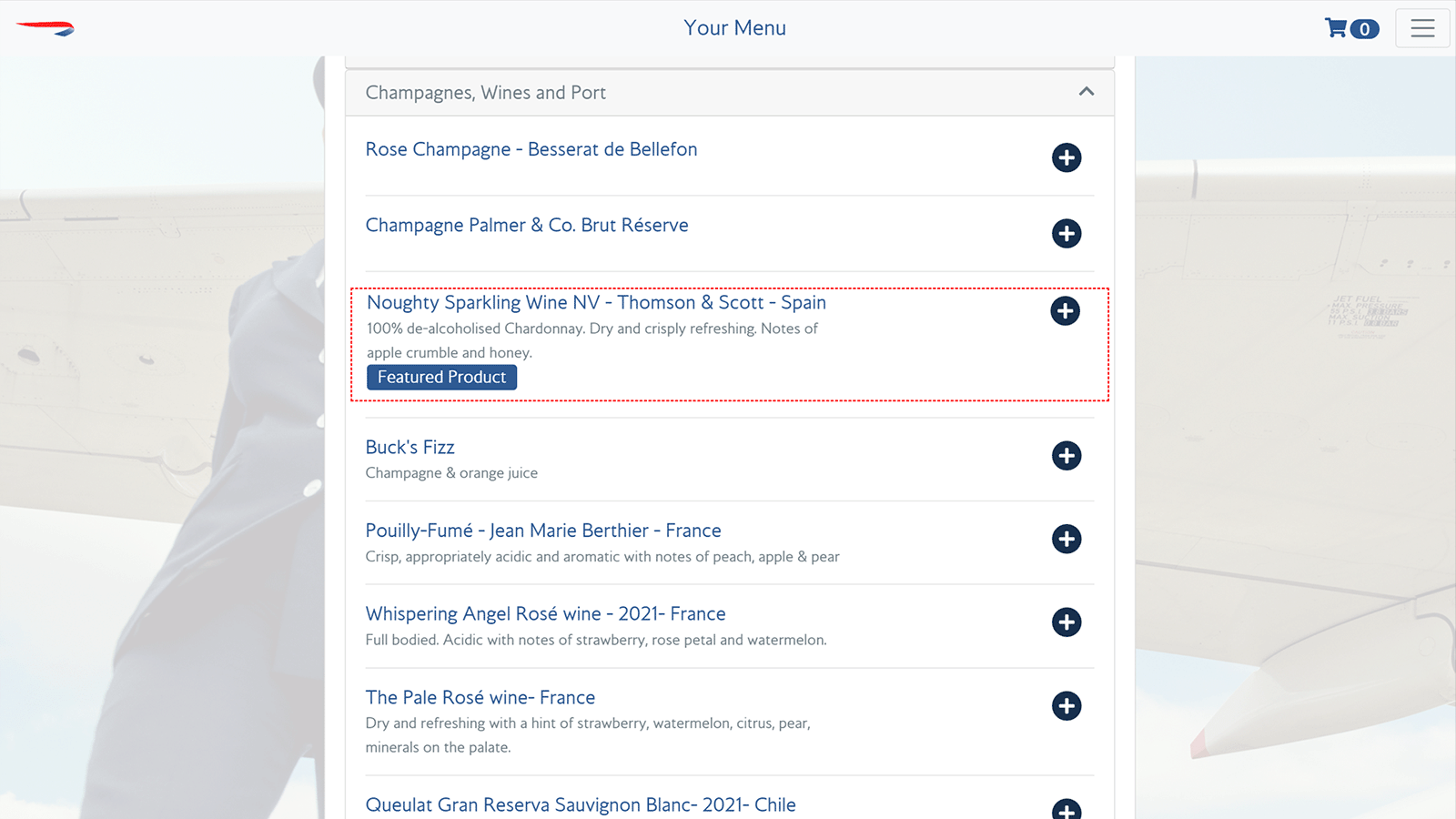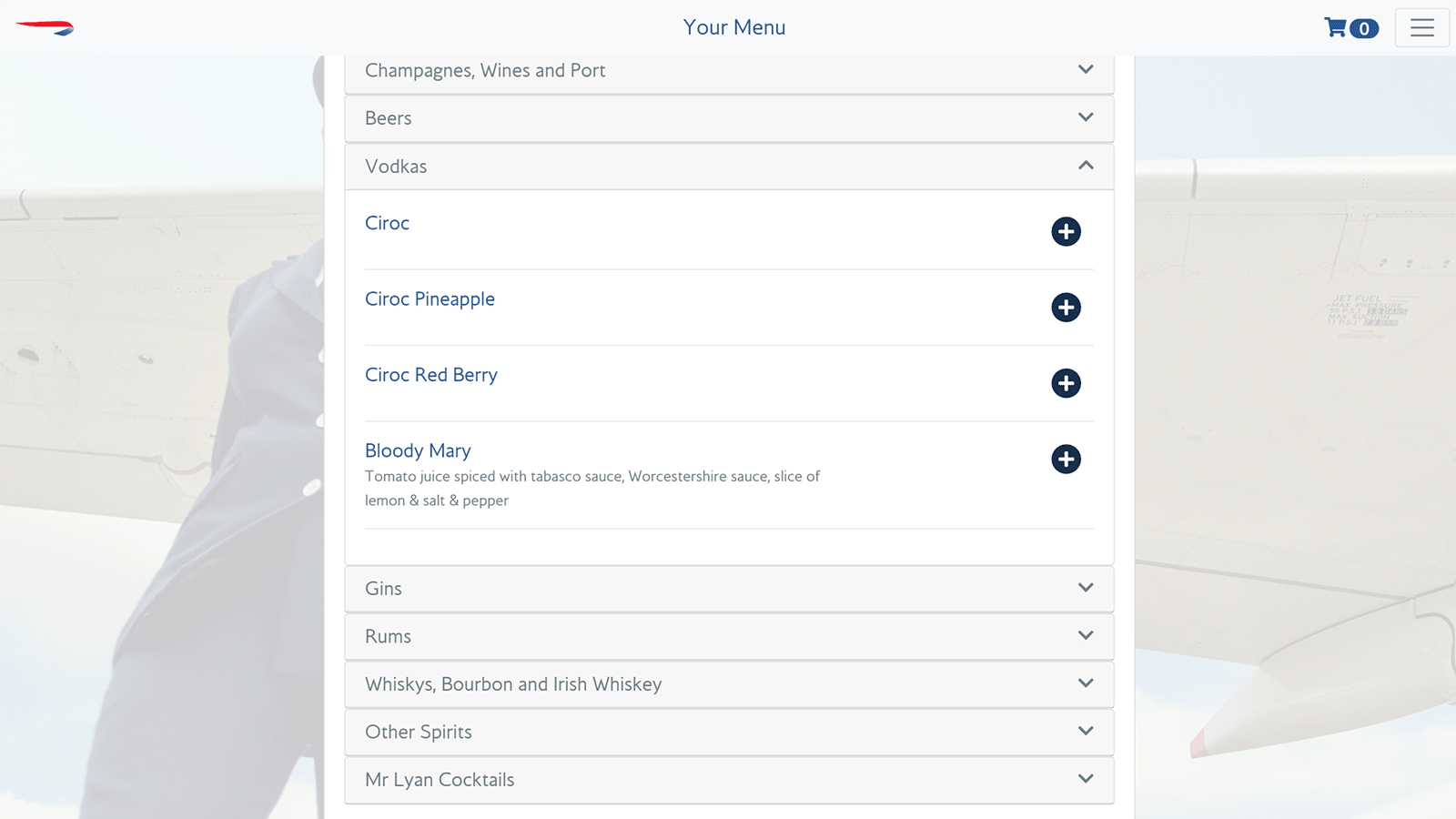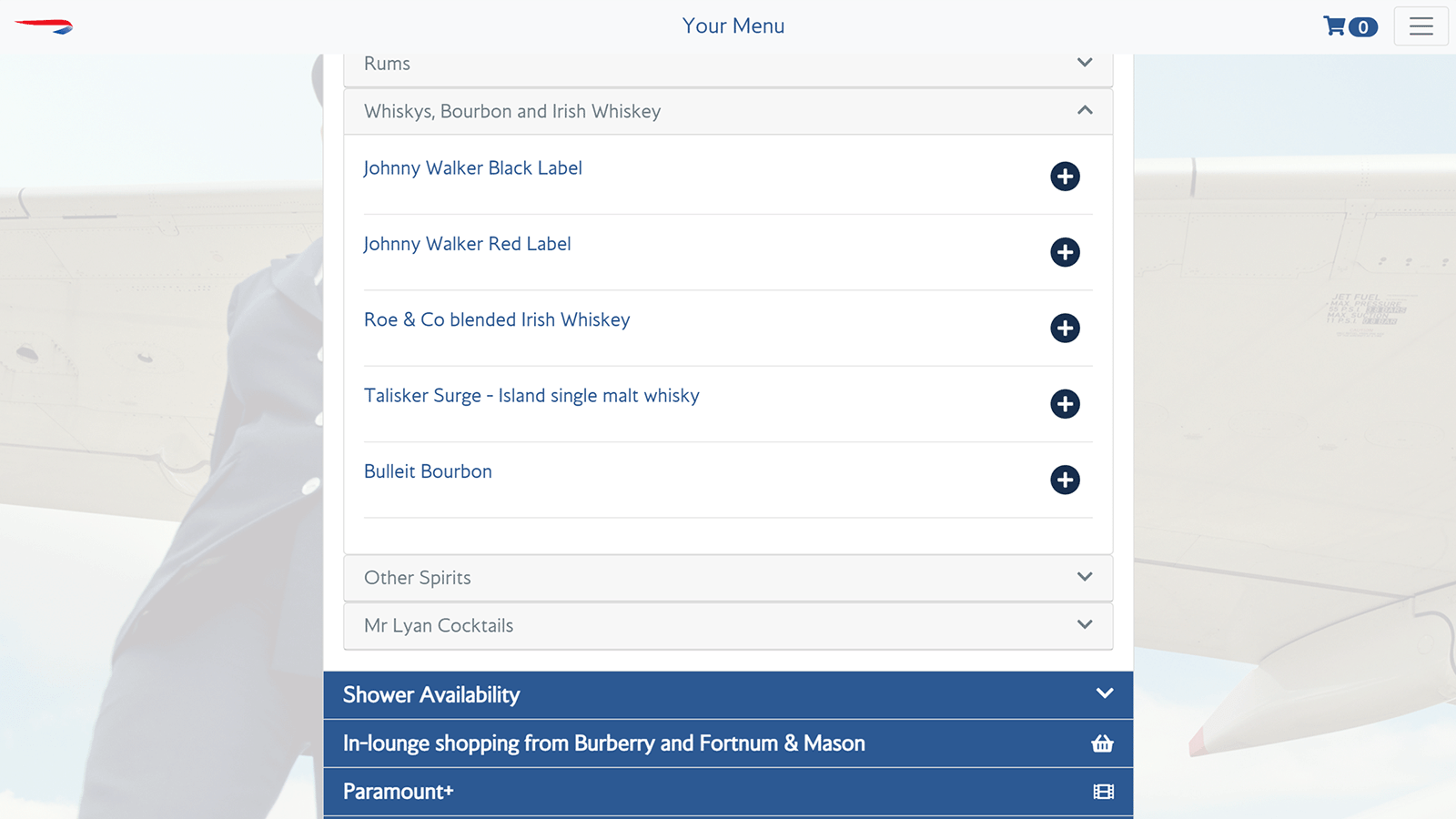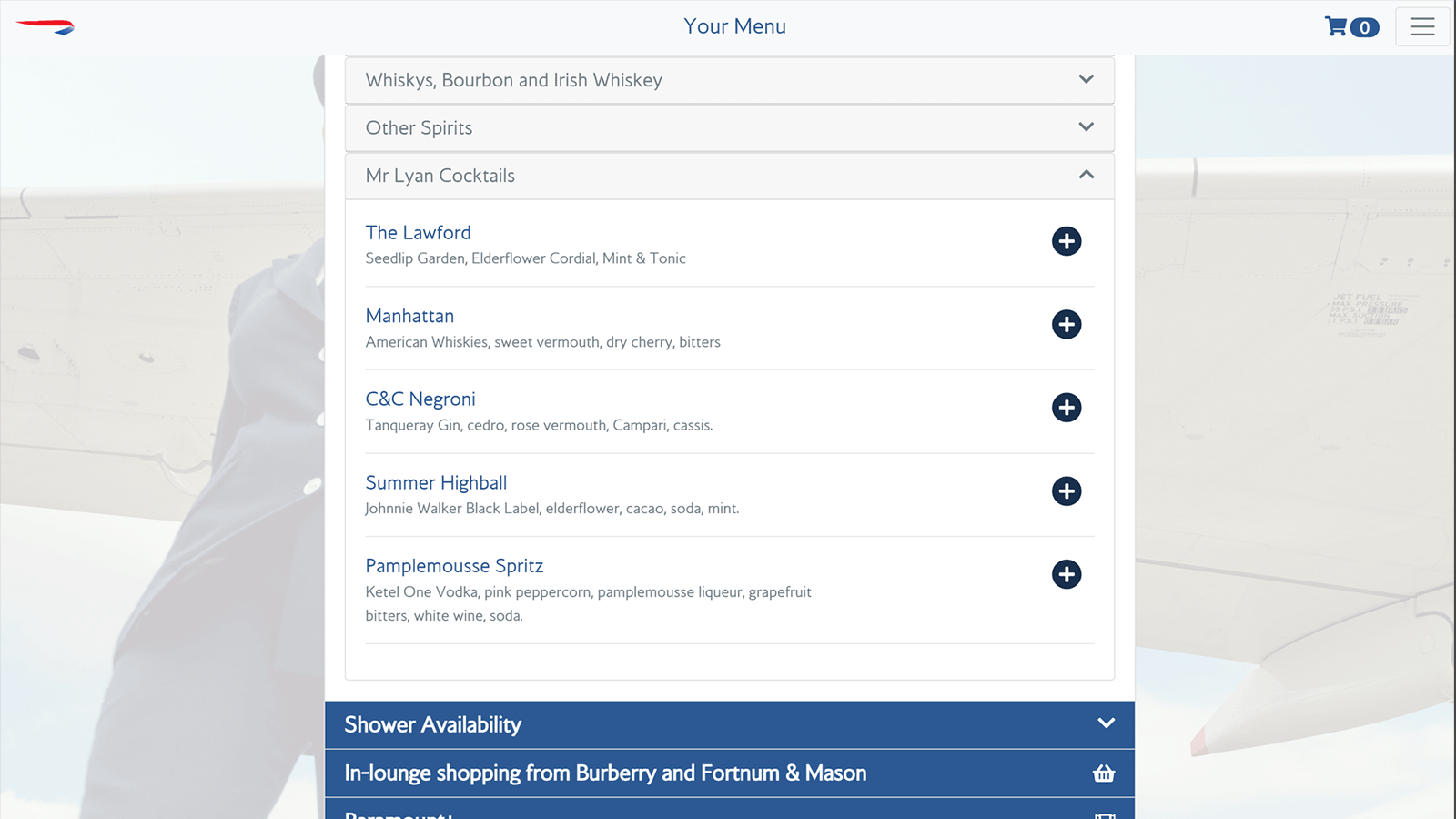 Lounge amenities
'Forty Winks' sleep zone
Seven pods are available on a first-in-first-serve basis, and you can quickly check availability on the screen. The pods recline to a 'zero-gravity' position and a privacy shield lowers to block out the light. Pretty cool! I'd love to see more of these futuristic sleep pods rolled out in more airline lounges, especially those which cater to late-night flights.
Bathrooms and showers
The restrooms in this British Airways lounge take on a curious 'railway car'-like approach. Each individual cubicle has everything you need, but the rooms could do with a facelift. Shower rooms can be reserved online with live availability. The Elemis spa is closed, but the bathrooms still stock Elemis products.
Work and entertainment
Nothing unusual here – the Galleries First Lounge has a dedicated work and entertainment zone 'W + EZ'. I find that the room next to the sleep zone (where a Champagne bar used to be) is the quietest and best place to work. You'll find plenty of power points (UK socket only) and of course, free Wi-Fi is beamed around the lounge.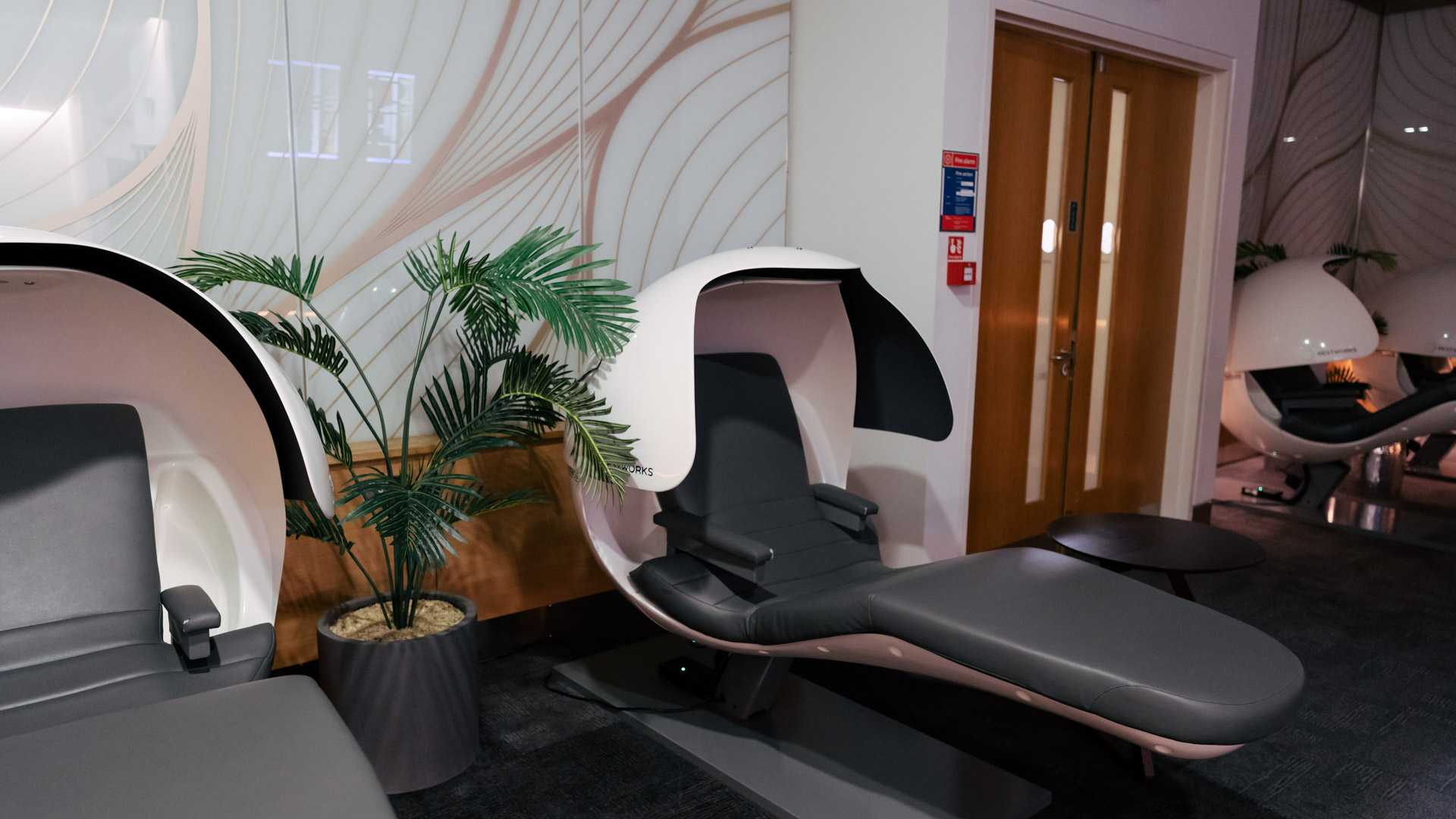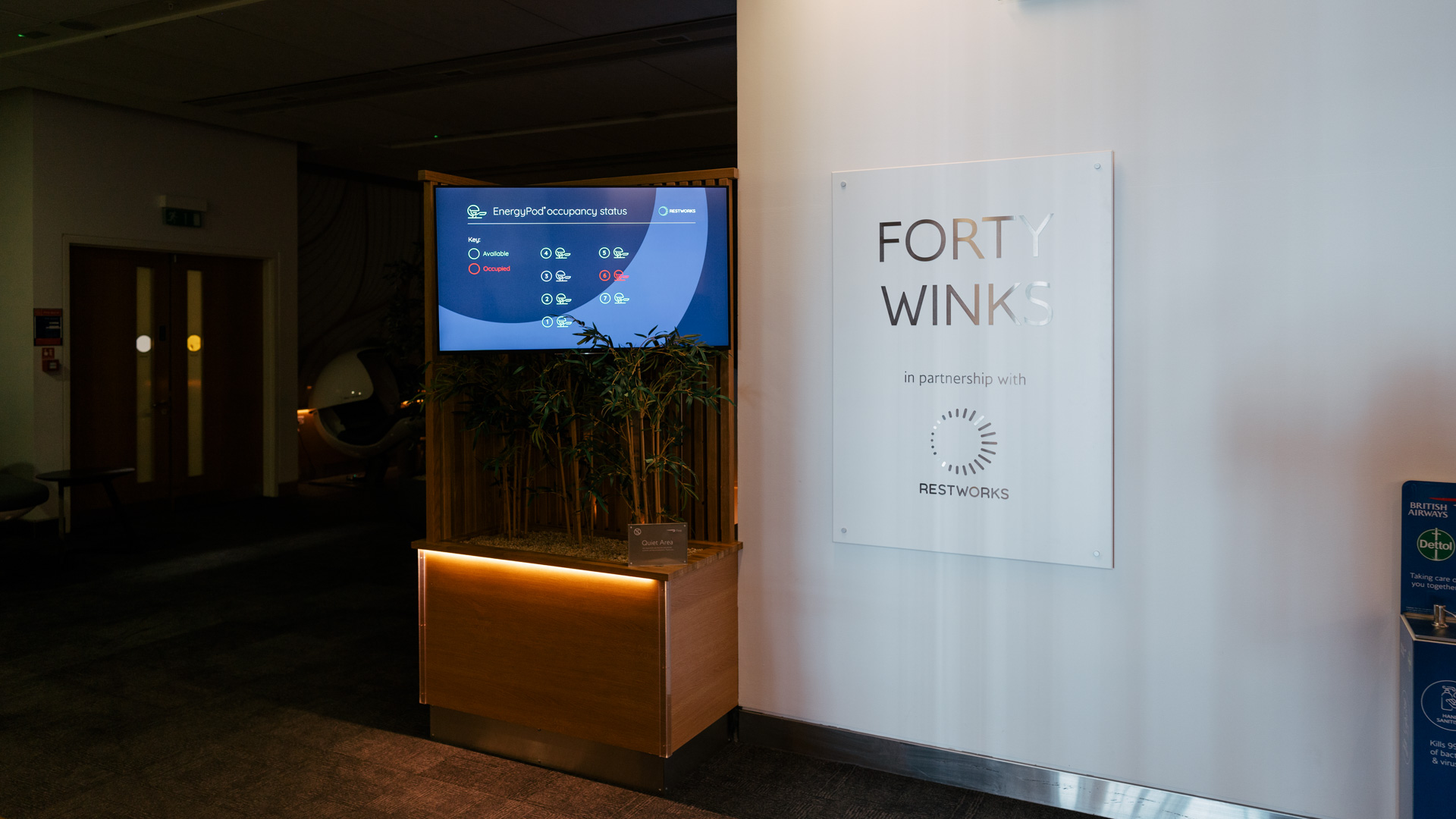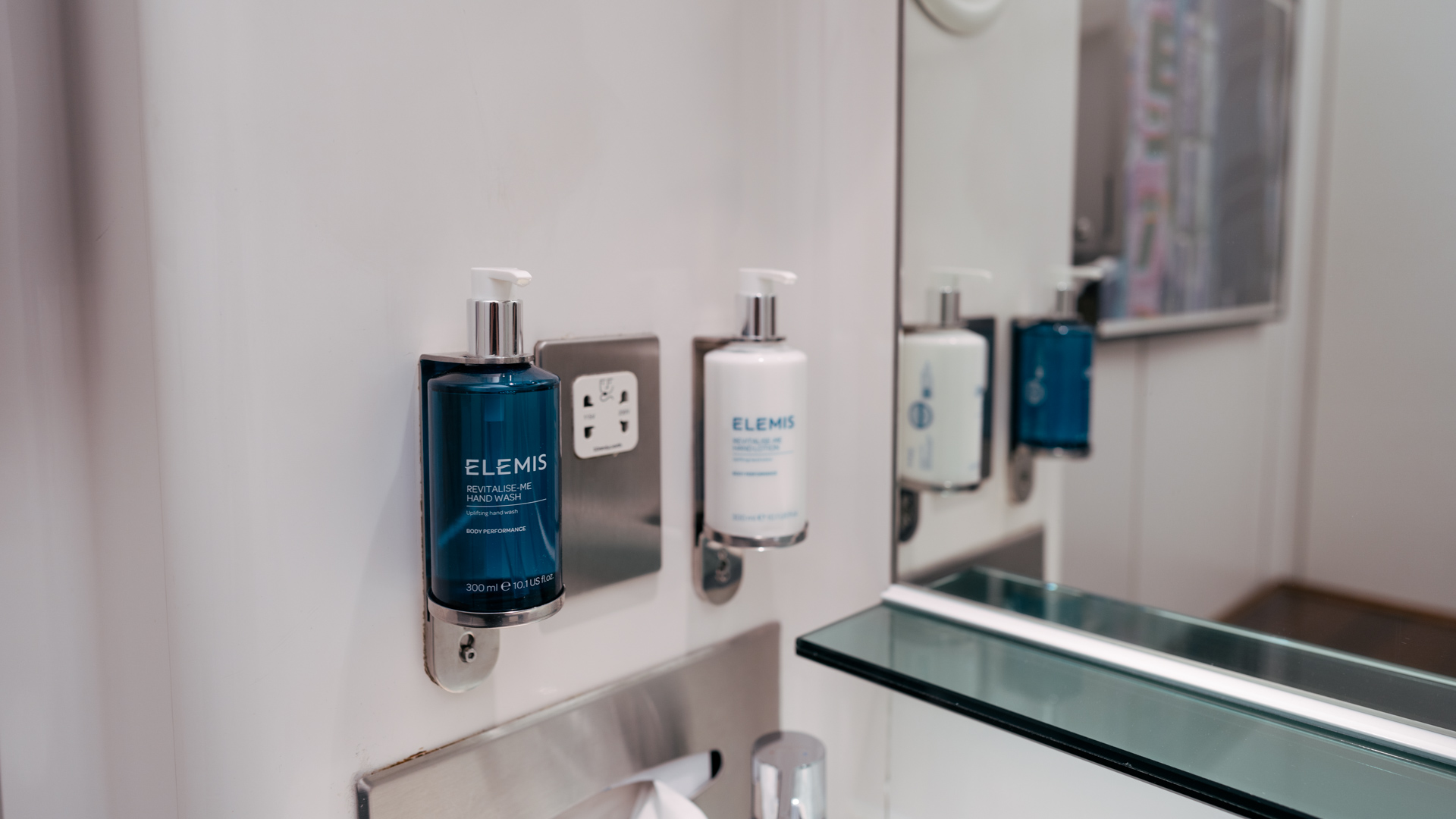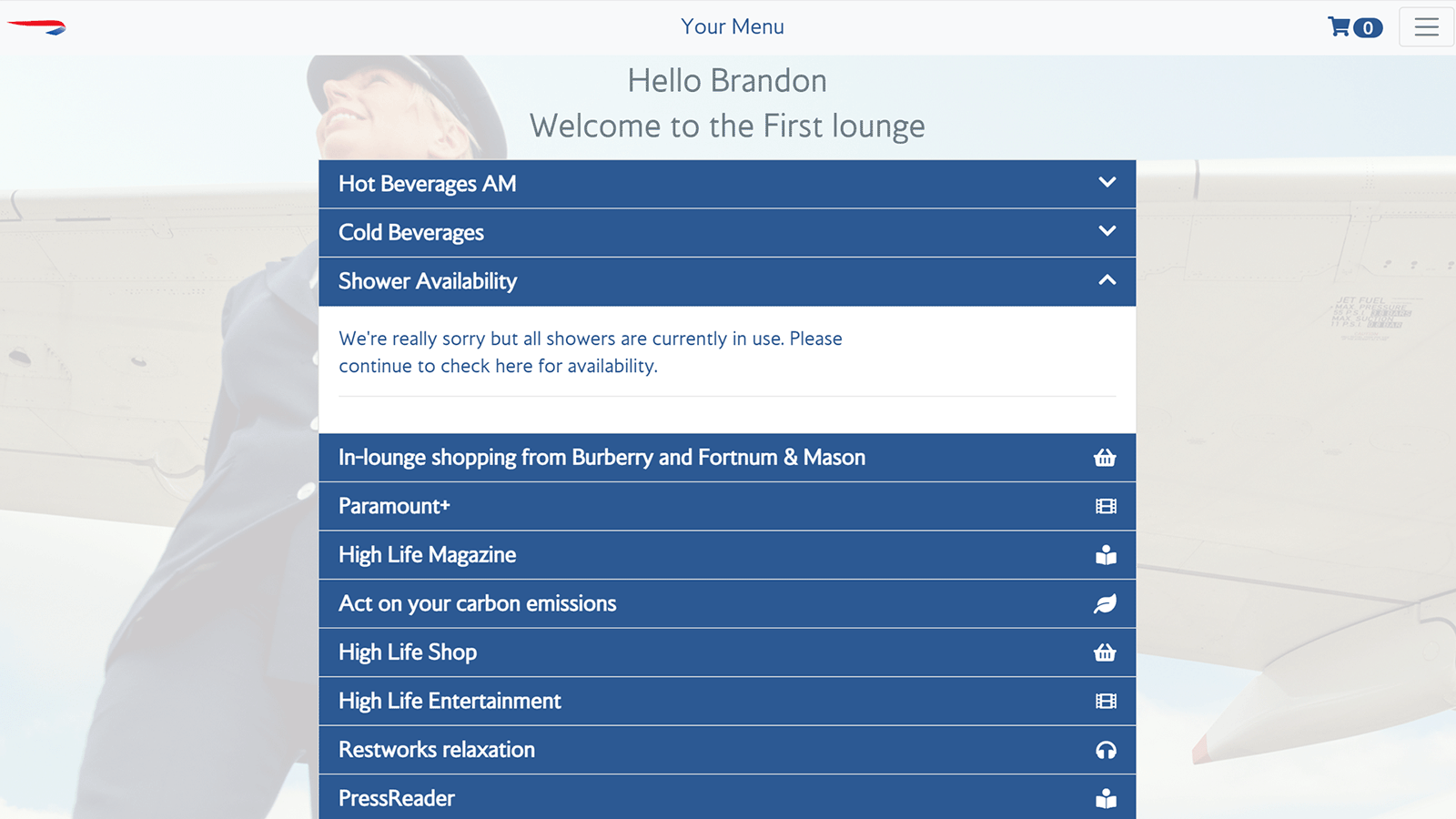 Accessing British Airways Galleries First Lounge at London Heathrow T5
British Airways' Galleries First Lounge sits alongside The Concorde Room and BA's separate Galleries Club (Business Class) Lounge. As you've hopefully twigged by now, the Galleries First Lounge is mainly the home of top-tier travellers who aren't flying British Airways First Class. Here are the passengers on the entry list:
By airline and cabin:

British Airways First Class passengers (but use the Concorde Room instead).

When departing Heathrow Terminal 5, First Class passengers of other oneworld airlines.
Connecting passengers who have arrived in First Class on a oneworld airline on a flight longer than five hours, and are travelling onward from Terminal 5 on a oneworld domestic or short-haul flight under five hours in length.

By airline frequent flyer status:

Qantas Platinum and higher, prior to British Airways, Iberia and other oneworld flights in any cabin (+1 guest).
British Airways Executive Club Gold and higher, prior to the same flights (+1 guest).
Other oneworld Emerald members prior to the same (+1 guest).
That 'connecting flights' rule is particularly handy if you've arrived in First Class on your long international flight. Even if your onward flight is in Economy, you'll be welcome here. Just show both boarding passes for access. You can't buy access to this lounge or use Qantas Club or Priority Pass memberships.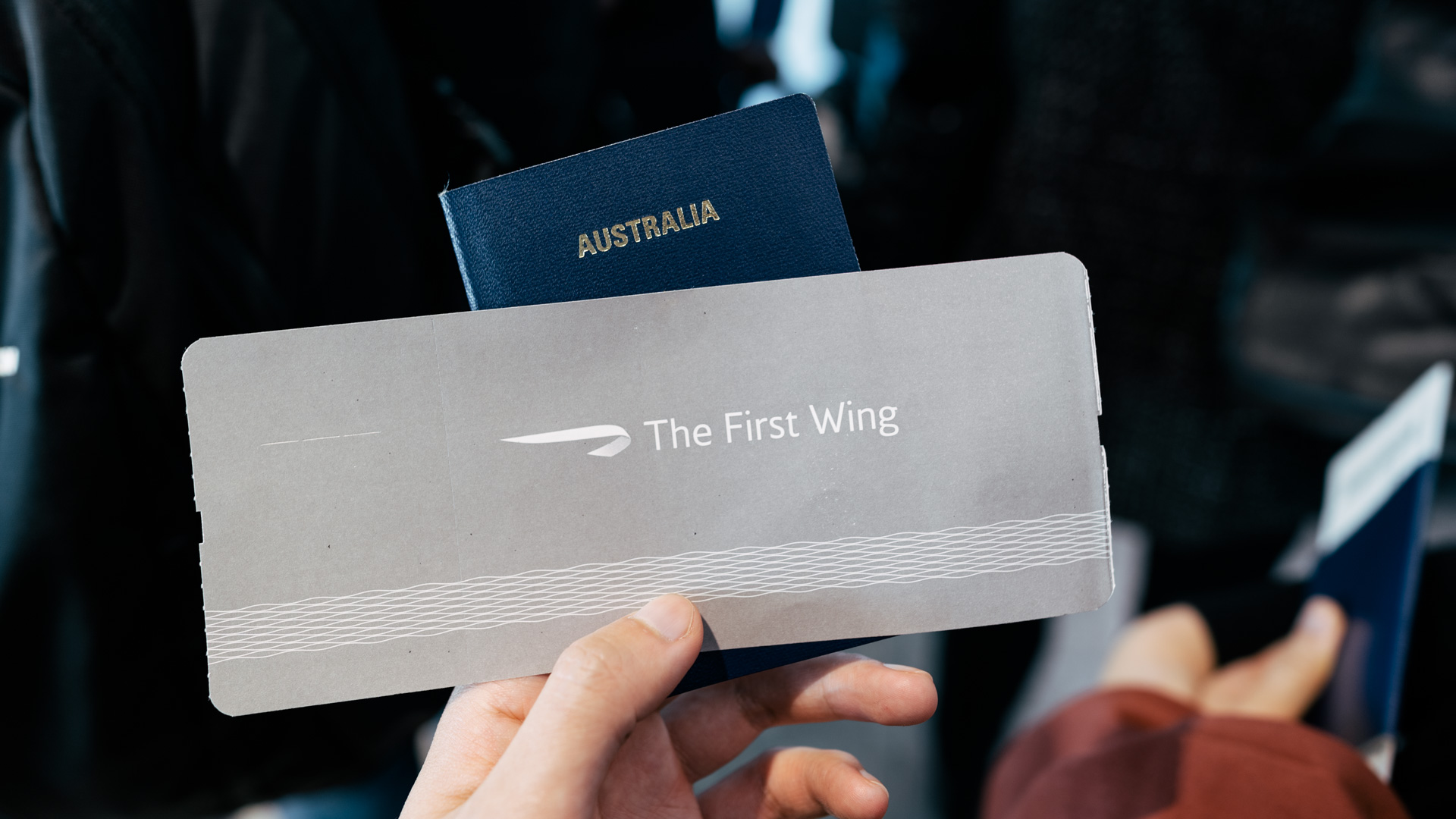 Summing up
British Airways' Galleries First Lounge is a bit of a mixed bag. It's clear that despite its name, it's more of a nicer Business Class-style lounge for oneworld Emerald frequent flyers than a true First Class lounge. Of course, I have very little to complain about. I accessed this lounge before an Economy flight to Amsterdam! From that perspective, being able to enjoy this stylish space while sipping Champagne is already a superb experience.
There are some redeeming features – the sleep zone, the drinks list, integration with First Wing check-in and the aesthetics of the space are the main ones. British Airways' iconic horse head lamps crown the entrance here and they'll certainly turn heads. But I find the food options fall short of First Class lounge standards, as do the bathrooms.
In short, I'm glad there is a dedicated space for oneworld Emerald passengers flying on British Airways. Just don't expect it to be a true First Class experience and you'll be fine.
Featured image courtesy of British Airways. Selected images by Daniel Sciberras. Other photography by Brandon Loo, who travelled with his own Avios and at his own expense.
British Airways Galleries First Lounge, Heathrow T5 South
was last modified:
July 14th, 2023
by