Using your frequent flyer points to fly to Europe is high on many of our reader's wishlists. And to make it happen, Qatar Airways is a prime pick for a few reasons – good route connectivity in Australia and beyond being a crucial one. It also doesn't hurt that Qatar Airways' Business Class experience is regarded as one of the best in the industry.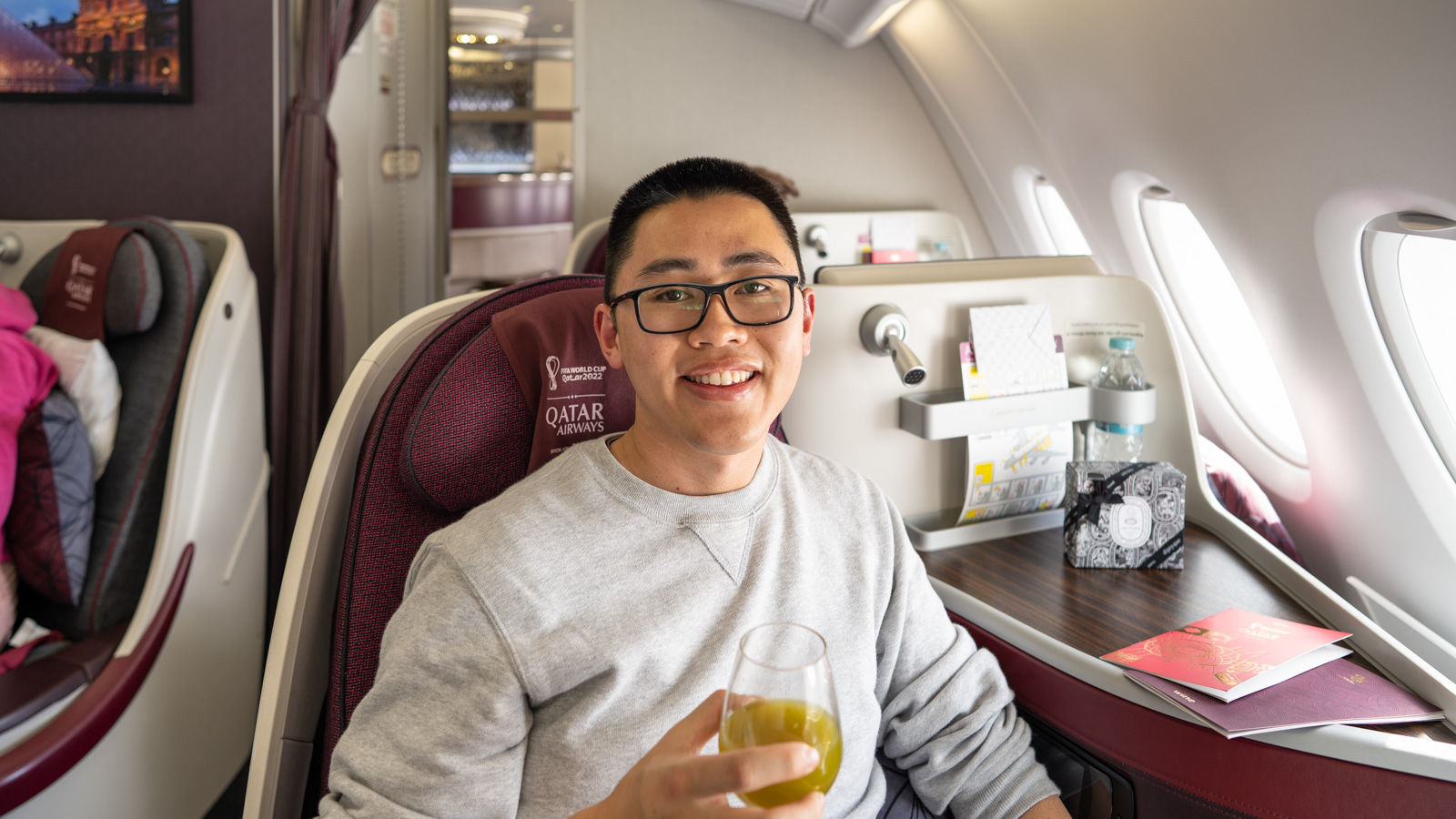 The challenge, as with most other major airlines, is finding and booking those reward seats. To help you, we've compared the five most relevant points 'currencies' for Australian frequent flyers when it comes to redeeming points for Qatar Airways flights, to see which are the easiest to use and which offers the best rates. Those programs are:
Of course, these tips aren't exclusive to the Qatar Airways Business Class. It's the same concept for the airline's Economy and First Class cabins as well – just the points and taxes needed will differ.
Tips on searching for Qatar Airways reward seats
You can expect to see Qatar Airways seats released from 361 days before departure, including on the airline's own Privilege Club scheme. But some partner programs won't see those seats until later on as their calendars may only stretch to 330 days (such as with both Virgin Australia and American Airlines).
Though it's not perfect, a good place to search for a monthly view of Qatar Airways flights is on the American Airlines website. You can filter results by cabin class and look at non-stop options only, which is an efficient way to sleuth out the rare seats.
Then you can take that information and book online through the other partner airline websites (depending on which points or miles you want to use).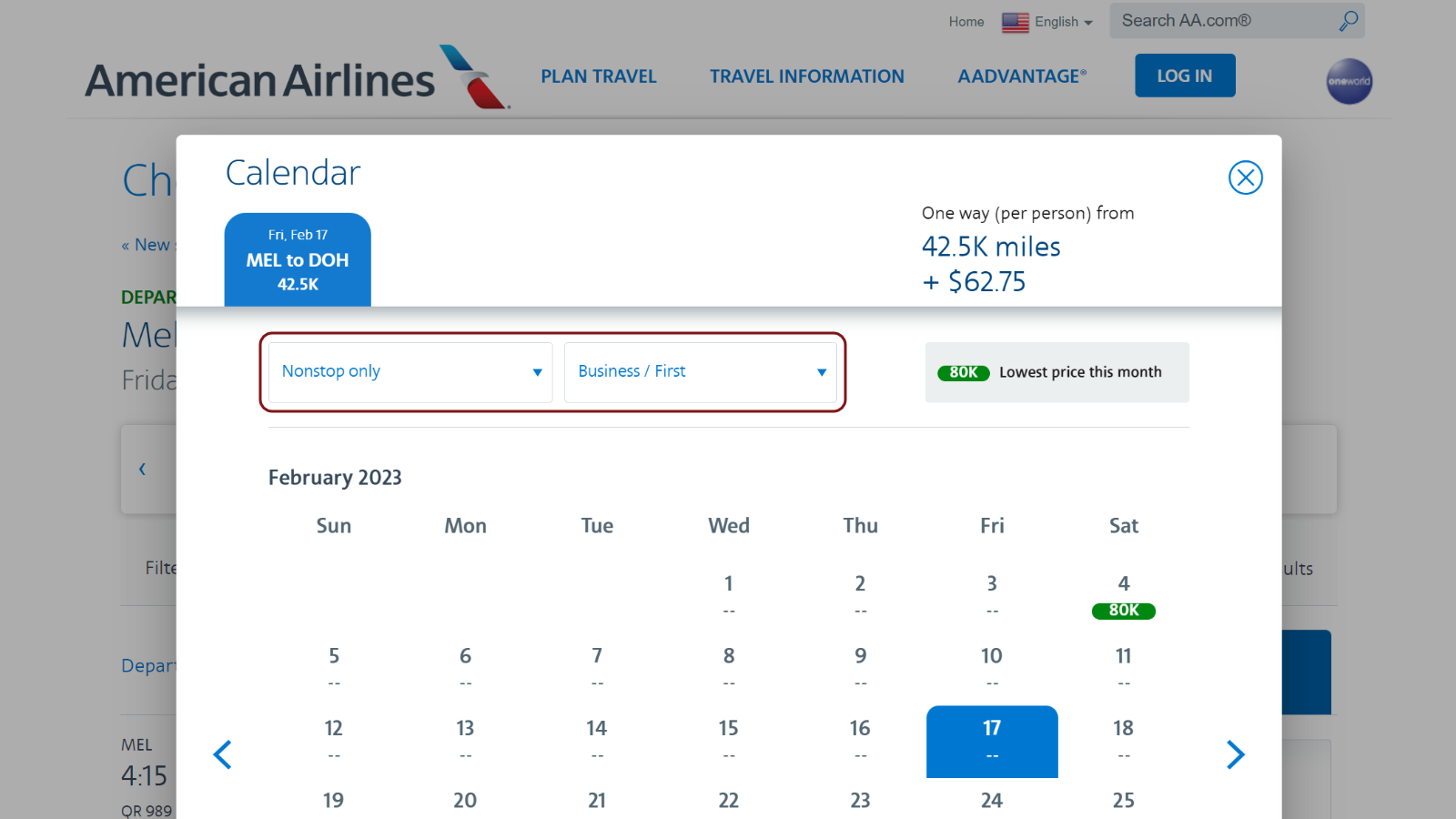 In the example above, I see that Saturday 4 February 2023 has a Business Class seat from Melbourne to Doha. Checking the Virgin Australia website yields the same results, which I can book with Velocity Points. The same goes for using Cathay's Asia Miles.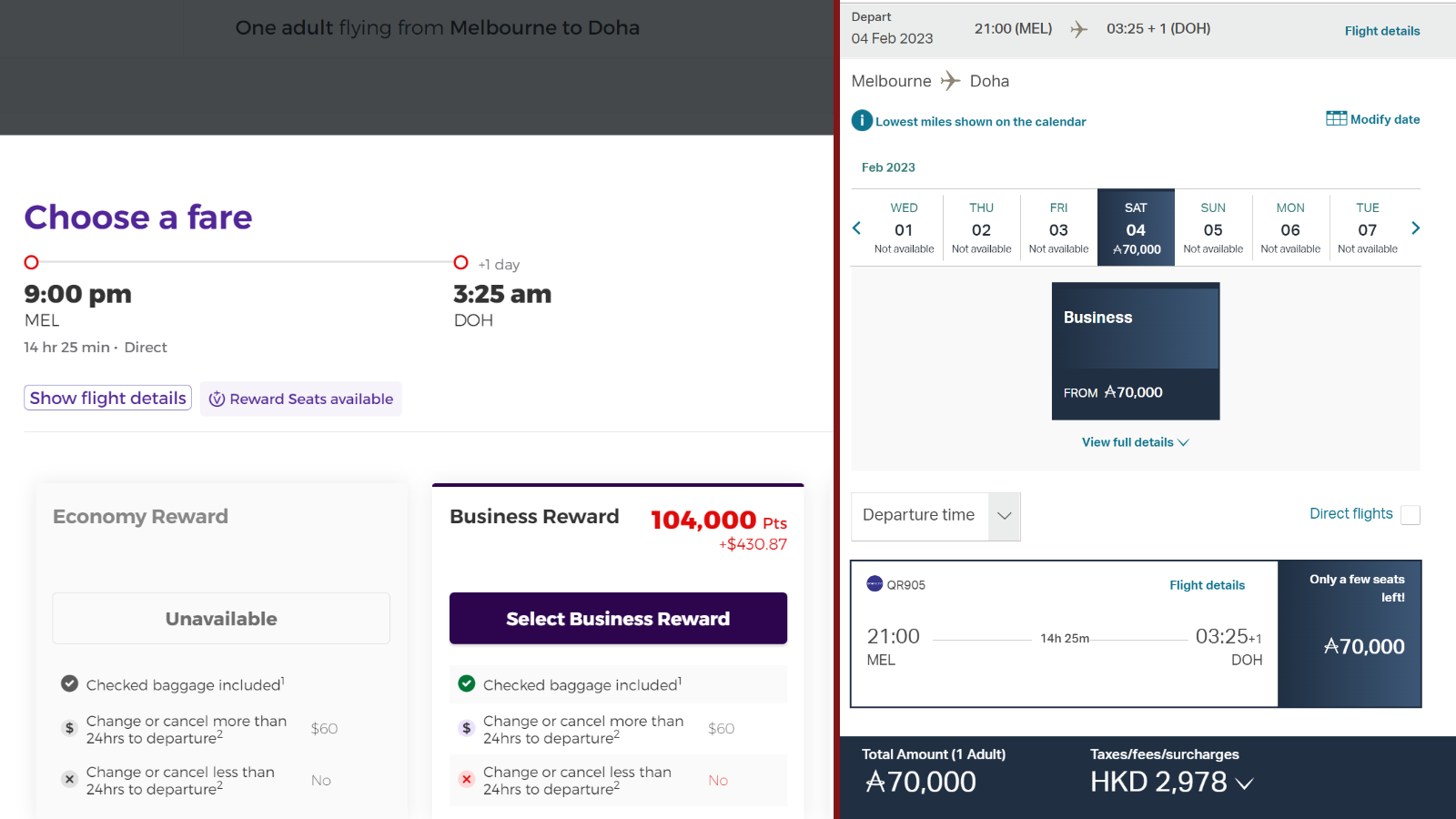 Limitations with partner programs
Unfortunately, the Asia Miles calendar seems to be limited to seeing Qatar Airways flights from only 119 days before departure, which makes it difficult to plan trips when other partner programs have access more than 200 days earlier.
Access to Qatar Airways reward seats through Qantas Frequent Flyer is even more heavily restricted at the time of writing – no Business or First Class seats appear on the Qantas website at all (at the time of writing). Only Economy is available when I check. I've tried calling up and it's the same story there.
We understand that this isn't Qantas' fault – it seems to be an issue with Qatar Airways. Still, it's a frustrating situation for those with a huge stash of Qantas Points.
Ad – Scroll down to continue reading.Minimum spend, terms & conditions apply.
Which program offers the best value on Qatar Airways flights?
Australia-Europe flights tend to be in the highest 'zone' or pricing for reward seats, so it's easy to compare costs across the five programs. Here's a summary of the points and approximate cash you'll need for a one-way Business Class flight from Melbourne to London.
| Qatar Airways Melbourne-London in Business | Airline points/miles required (one-way) | AMEX Membership Rewards points equivalent | Approximate taxes required (converted to AUD) |
| --- | --- | --- | --- |
| Qantas Points | 159,000 | 318,000 (Ascent Premium only) | $646 |
| Velocity Points | 139,000 | 278,000 | $775 |
| Privilege Club Avios | 90,000 | 180,000 | $350 |
| Asia Miles | 90,000 | 180,000 | $635 |
| AAdvantage miles | 85,000 | N/A | $140 |
Using Qantas Points
This is all theoretical at the time of writing, as I can't find anything bookable in Business Class.
But if you could, it would cost you 159,000 Qantas Points to fly from Melbourne to London in Qatar Airways Business Class. Taxes are around AU$646 one-way, and I only know this because I have a confirmed booking made before all the availability dried up.
Using Velocity Points
Velocity Frequent Flyer has a cheaper partner points table than Qantas, so Melbourne to London on Qatar Airways will set you back 139,000 Velocity Points one-way. The cash payment is the highest out of all the programs though, at AU$775. This is due to the carrier charges that Velocity levy.
On the plus side, availability in Business Class is excellent and mostly mirrors what is available to Qatar Airways' own members.
Using Asia Miles
You'll only need 90,000 Asia Miles to fly Qatar Airways from Melbourne to London. If you're transferring points from a bank program, that means you'll need far fewer points to fly compared to transferring to Velocity Frequent Flyer.
But the main issue is that Asia Miles has far more restrictive availability than Velocity. Our suggestion is to only transfer points to Asia Miles if you can see a bookable reward seat.
Asia Miles also passes on all taxes and surcharges on partner redemptions. The out-of-pocket cost on this route is AU$635 one-way, which is broadly similar to Qantas.
Using Privilege Club Avios
Qatar Airways' own Privilege Club members enjoy the best access to Business Class reward seats. The main problem is that it's hard to come by Avios in Australia, as there aren't any local transfer partners. You can buy Avios on sale or consider the British Airways Avios subscription to boost your balance.
British Airways, Qatar Airways and Iberia are the main airlines that share the Avios ecosystem. You can transfer those Avios at a 1:1 rate to Privilege Club to book these reward seats.
Fees and taxes are around AU$350 one-way, which is quite reasonable.
Using AAdvantage miles
Somewhat ironically – given the previous feud between the two airlines – travellers savvy enough to have a stash of American Airlines AAdvantage miles are the best off when it comes to flying Qatar Airways.
Not only does American Airlines have the best search interface, but members only need to redeem 85,000 AAdvantage miles and pay the equivalent of AU$140 for a one-way Business Class from Melbourne to London. What a steal.
You can buy AAdvantage miles on sale, but otherwise, there's no easy way to earn them in bulk in Australia.
Summing up
It's great to have Qatar flying from five Australian cities, including Brisbane. The carrier certainly offers strong competition on the Middle East routes, especially with Australian travellers being able to experience their newer aircraft. Sydney and Perth are graced with the Airbus A380 – but Brisbane, Melbourne and Adelaide get the swanky Qsuites Business Class.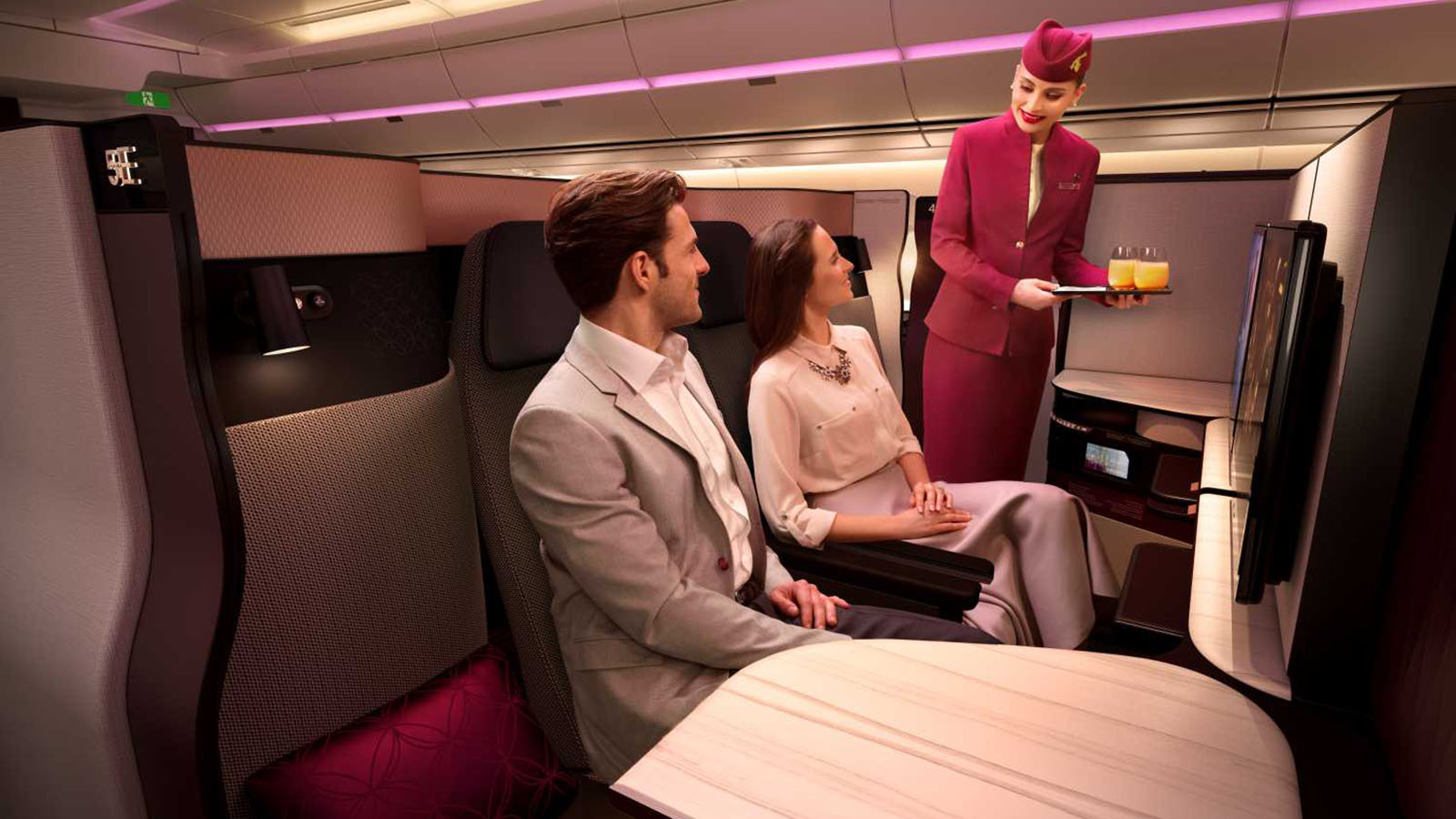 Right now, Velocity Points are the easiest accessible points 'currency' to use on Qatar Airways in Australia. But you do also pay the most in carrier charges. On the other hand, Privilege Club Avios and AAdvantage miles offer excellent redemption rates and low fees and taxes, but those points are quite difficult to collect in Australia.
Qantas Points used to be a decent way to book Qatar Airways flights, but unfortunately, there are practically no premium cabin rewards available to Qantas members right now. Talk within the industry is that Qatar Airways and Qantas aren't getting along, particularly with the Red Roo's strong partnership with Emirates.
But we can only hope the situation mellows out in time and that members can use their Qantas Points to fly to Doha and beyond, once again.
---
Stay up to date with the latest news, reviews and guides by subscribing to Point Hacks' email newsletter.
How to book Qatar Airways Business Class with points
was last modified:
December 22nd, 2022
by