Selecting the best available Economy seat on a Qantas flight used to be straightforward. The earlier you booked, the better were your choices of seats. Since the introduction of preferred seating for higher status passengers and the monetisation of emergency exit seats, it's just no longer that simple. The average Economy traveller is usually left with little choice but a seat down the back of the aircraft.
Using a few tips and tricks, however, can boost your chances of selecting the best available Economy seat on a Qantas flight. This guide delves into a few ways of doing this.
Background to Economy Seat Selection
Standard seat selection is complimentary for most Qantas flights, with the exception of non-status customers travelling on international Economy sale fares, and selected regional routes where a window/aisle preference is offered.
Extra legroom Economy seats are available at an additional cost, with prices starting at $10. These seats are often located in emergency exit rows, and are complimentary for Platinum One members.
Preferential seating zones exist on Qantas flights for Platinum and Gold Status Frequent Flyers, equivalent Sapphire and Emerald oneworld members, and passengers travelling with those flyers in the same booking. These zones differ between each aircraft, however, rows towards the front of the cabin are reserved.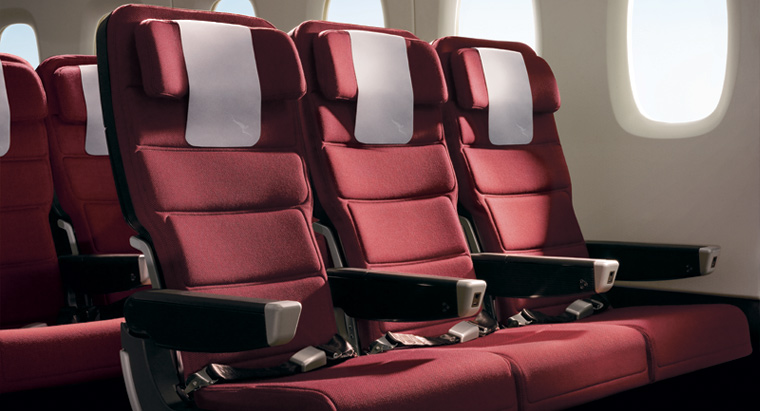 What are the best Qantas Economy seats?
Not all Economy seats are created equal, and there are a select number of seats that have slight advantages over others. These seats differ in location between aircraft, however, a great tip is to check out SeatGuru, where you can view seat maps and hover over individual seats to compare quality.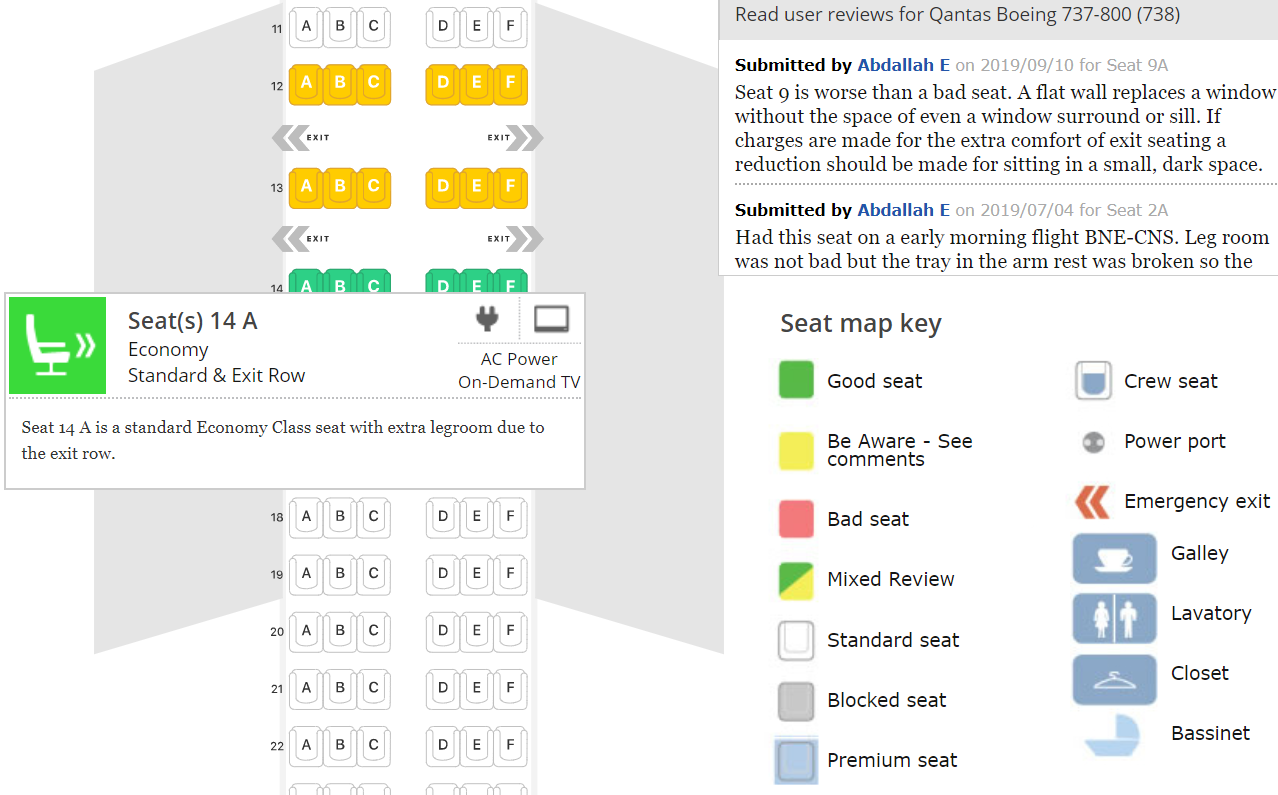 For those holding Platinum One status, the first row of Economy is popular, as these seats often feature more legroom due to the change in cabin class, as do exit row seats. For all other passengers, these will come at a $25 cost.
For other travellers, the preferred location is one of personal preference. On aircraft where only the front doors are used to disembark, many travellers like to sit as far forward as they possibly can for a quicker exit, however, others prefer to sit at the rear of the aircraft, as they are more likely to get an empty seat next to them (or even an entire row if luck is on your side!). When both doors are used to disembark the aircraft, it makes sense to sit close to the front or rear doors for a quick exit.
Ad – Scroll down to continue reading.Minimum spend, terms & conditions apply.
How to select your seat at booking
Selecting a seat during your booking is simple enough. After selecting flights and proceeding through the booking process, the 'Passengers' page will be displayed. Below the box for passenger details you will see an option to select your seat in advance. Click on the 'Select Seats' button.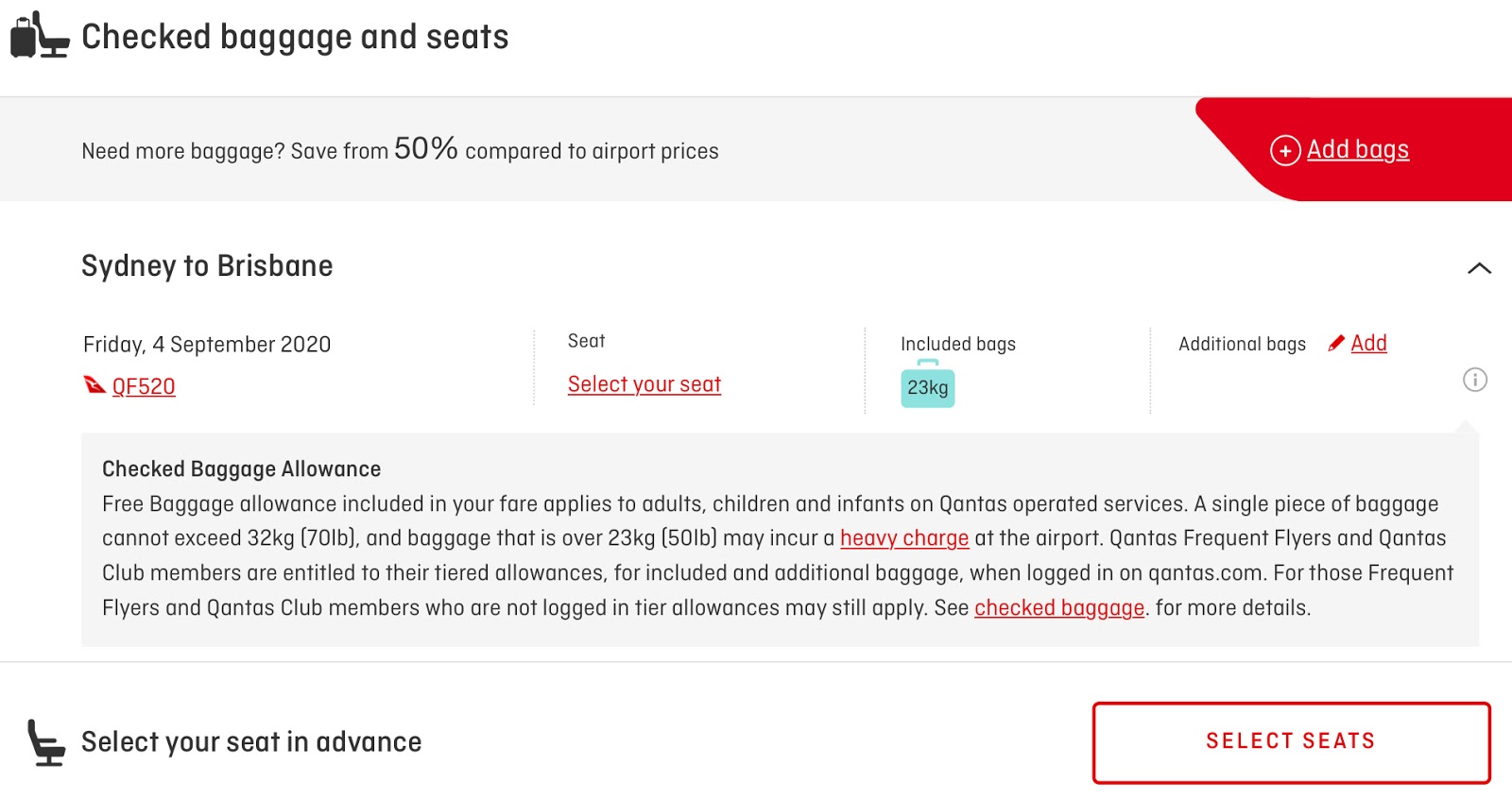 The aircraft's seat map will appear, along with the seat selection fees for each seating zone. The below example is for a domestic flight which has just been made available for booking (353 days in advance). Although no tickets have been sold, almost half of all seats are blocked.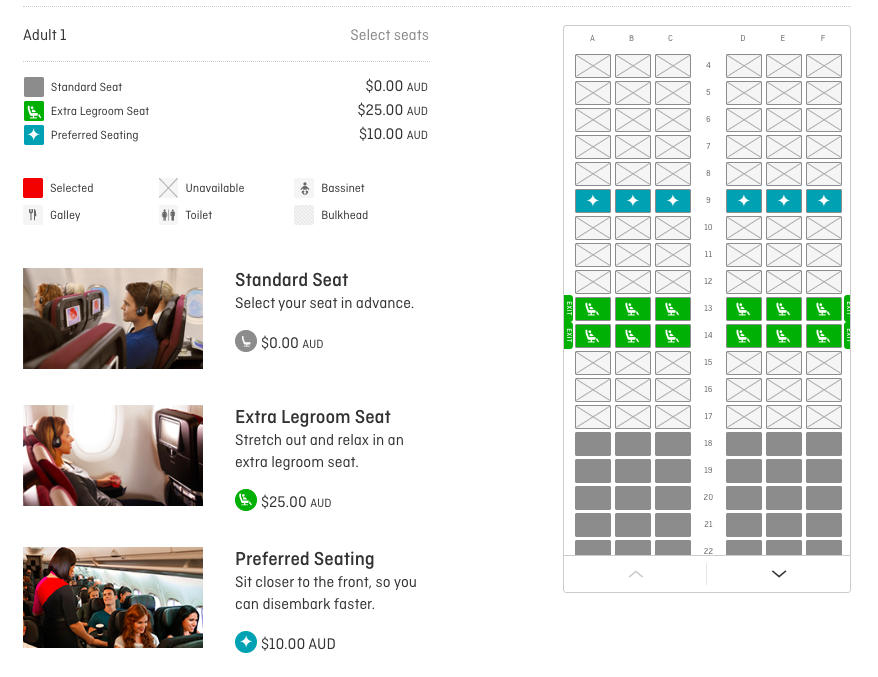 For those holding status such as Gold, a greater selection of seats are offered for selection.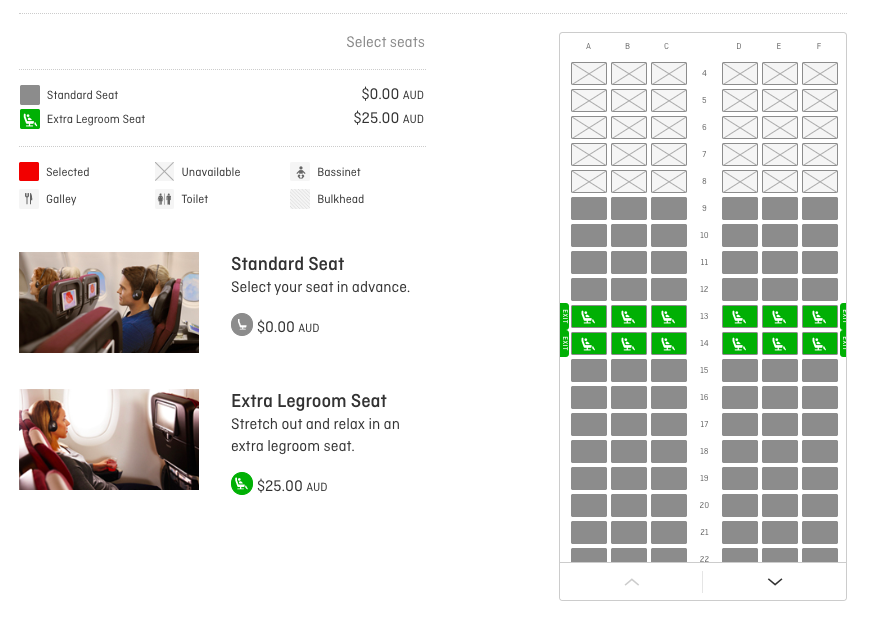 Platinum One members receive complimentary Extra Legroom Seats.
Improving your seat selection before departure
Reviewing your selection 80 hours before departure can significantly improve your position in the cabin. Why 80 hours? At this time, Qantas remove their seating restrictions, meaning any passenger can select previously unavailable seats, subject to availability.
More seats are released even closer to departure, due to passengers missing flights or connections, making last-minute changes to their flight or cancelling their flight altogether. This is why I always review my selection just before check-in opens. By doing this, I can often score a row to myself when travelling alone!
If you are travelling with a partner on an aircraft with a row of three seats, you can sometimes get yourselves a European-style Business Class seat by selecting the aisle and window seats in a row where the middle seat is empty. There is a risk in doing this of course, as you may find that someone does get allocated the seat between you. However, most would be happy to swap their middle seat for an aisle/window to allow you to sit next to your partner.
Summing up
Getting a good vs bad seat can mean the difference between a good and bad flight. That's why it's important to try and secure your preferred seat as early as possible. While this is easier for member holding Gold or higher status, making sure to book the best available seat on offer, then checking back into your booking 80 hours before departure can help any passenger improve your seat prospects.
You can also elect to purchase an emergency exit row seat for added comfort, but remember that no seat is ever guaranteed due to operational reasons, so while you may do all the planning in the world, sometimes things just don't go to plan.
Related guides
Selecting the best Economy seat on a Qantas Domestic flight
was last modified:
March 18th, 2022
by