With all the different points-earning opportunities recently, it's not inconceivable that many of you will have a modest 40,000 Qantas Points (give or take a few thousand) sitting in your accounts.
You could probably swap it for gift cards or perhaps save up even more to redeem a Gold Service train cabin onboard The Ghan, but generally, the best use of your points will come from booking flights and upgrades.
Here are our suggestions on ways you could spend your points, from domestic flights you could take in the near future to international journeys you could bookmark for when border restrictions are relaxed.
Now: Fly transcontinental in Qantas Business Class
With rival Virgin Australia ditching its widebody fleet, for now, Qantas is the sole airline with the ability to fly between Perth and the eastern state cities with its superior Business Suites.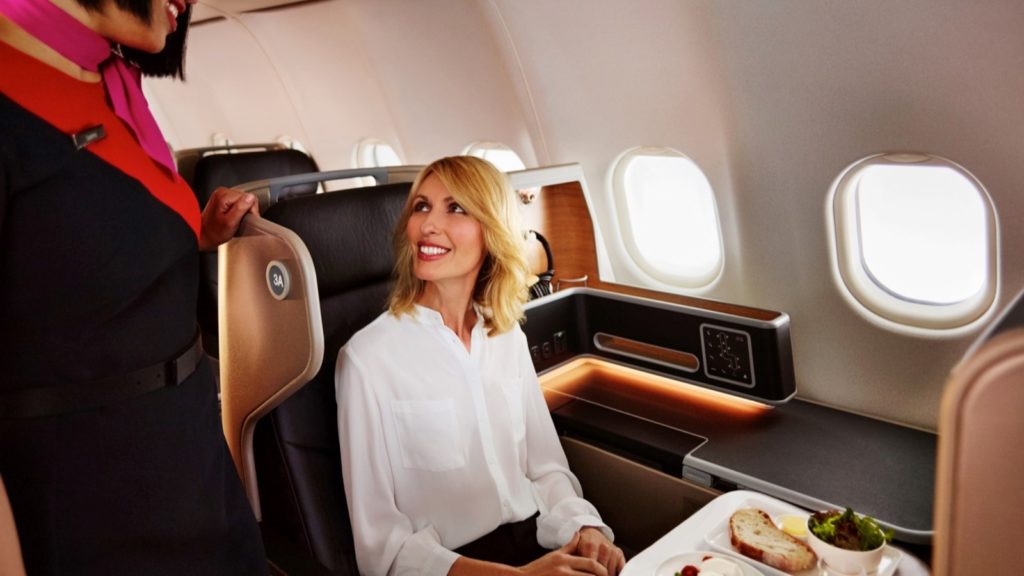 It doesn't come cheap — Qantas charges 41,500 points + taxes on these long domestic flights, which tops out at 5 hrs 30 minutes from Brisbane to Perth. It's worth noting that Boeing 737 flights, which only have recliners in Business Class, still cost the same.
(By comparison, Virgin charges 35,500 Velocity Points for similar length flights, which is temporarily reduced to 24,800 points while the airline works through relaunching its Business Class product in early 2021).
A Business Class ticket also entitles you to a bigger baggage allowance, priority perks at the airport, plus lounge access.
Now: Enjoy up to 7 upgrades on domestic flights
Of course, you can use your Qantas Points for upgrades. With 40,000 Qantas Points, you can upgrade any domestic flight of any length at least once. But play your cards (or your bookings) right, and that could turn into 7 upgrades on shorter flights.
Qantas' Business Class domestic upgrades range from 5,400 points to 28,300 points per person, depending on the fare you book and the flight distance.
For example, someone who books the cheapest Red e-Deal ticket on a Perth-Sydney flight can upgrade once for 27,200 points. But let's say there's a business traveller who flies Sydney-Melbourne in Flexible Economy. That ticket only needs 5,400 points to upgrade, so they could do it 7 times.
Read our dedicated guide on what Qantas fares to book for upgrades if you want to learn more about how that all works.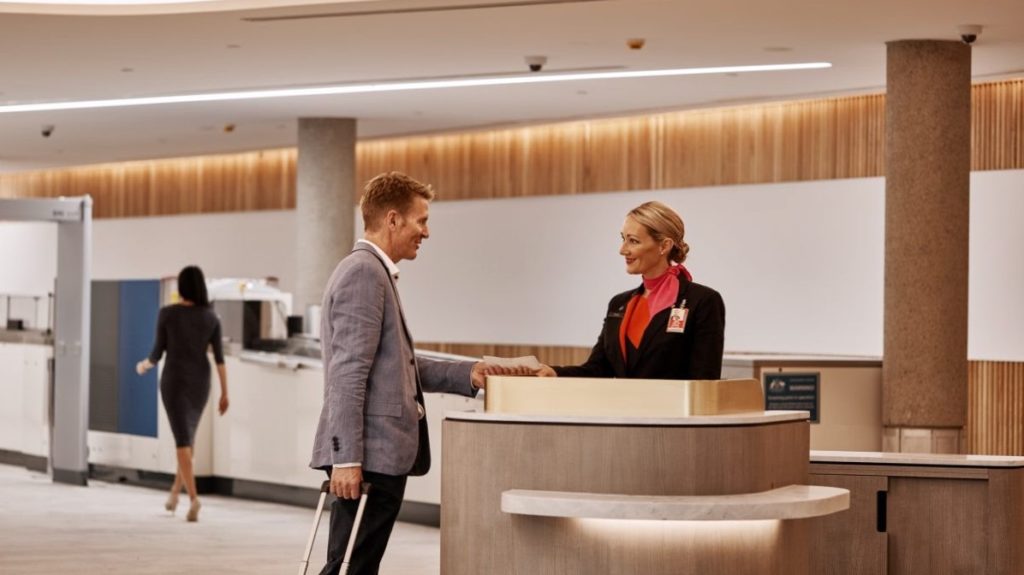 Ad – Scroll down to continue reading.Minimum spend, terms & conditions apply.
Now: Wander out yonder with up to 5 domestic flights in Economy
Want to check out the great outdoors? Qantas Points can be useful for Economy Class bookings too, especially on regional flights that tend to be short, but still cost a lot of money.
Our favourite prime example is the paradise that is Lord Howe Island. It often costs more than $500 each way to fly there, but you can also redeem an Economy Classic Flight Reward for 8,000 points + taxes.
With 40,000 Qantas Points tucked away, you could book 5 flights of a similar length, which includes Melbourne-Hobart, Perth-Geraldton, Sydney-Sunshine Coast and more.
Longer domestic flights up to 1,930km in distance cost 12,000 points + taxes, while the longest flights (including transcontinental routes) will set you back 18,000 points + taxes — still enough for a return ticket.
Learn more about when it makes sense to use points for Economy Class.
---
Later: Use Qantas Points with international partners
With the COVID-19 pandemic yet to have an end in sight, you'll probably not be rushing to use your Qantas Points for overseas travel anytime soon. But here are some ideas to keep in mind for later (or potentially viable now for our readers who are based internationally or who have a permit to travel).
1. Enjoy Cathay Pacific's regional Business Class within Asia
Cathay Pacific has a great lounge network and service in Business Class. If you're hopping between cities, then you can fly from Hong Kong to Taipei for just 20,000 Qantas Points + taxes one-way — your Qantas Points balance would be good for a return ticket.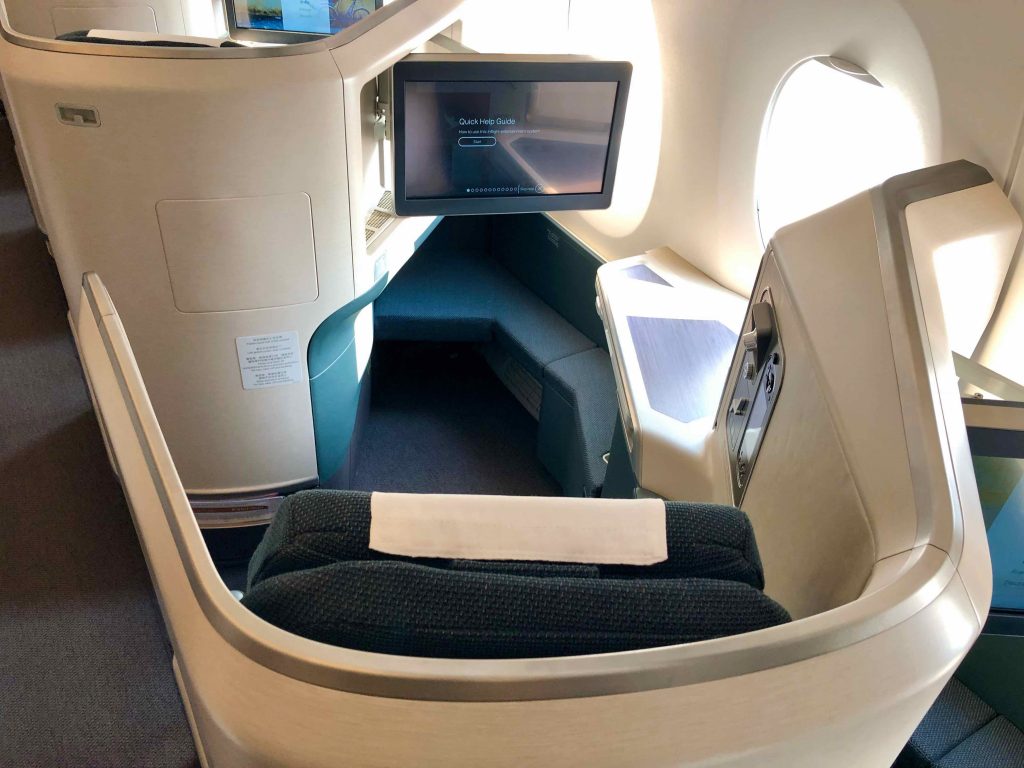 2. Indulge in Emirates Business Class across to New Zealand
Emirates flies a rare Airbus A380 service between Sydney and Christchurch. Best of all, its rates are identical to Qantas flights, so 41,500 points + taxes will see you flying across the ditch in comfort.
Departing Sydney, you'll have access to the Emirates Lounge while onboard, the in-house bar area will be the place to chill for a bit.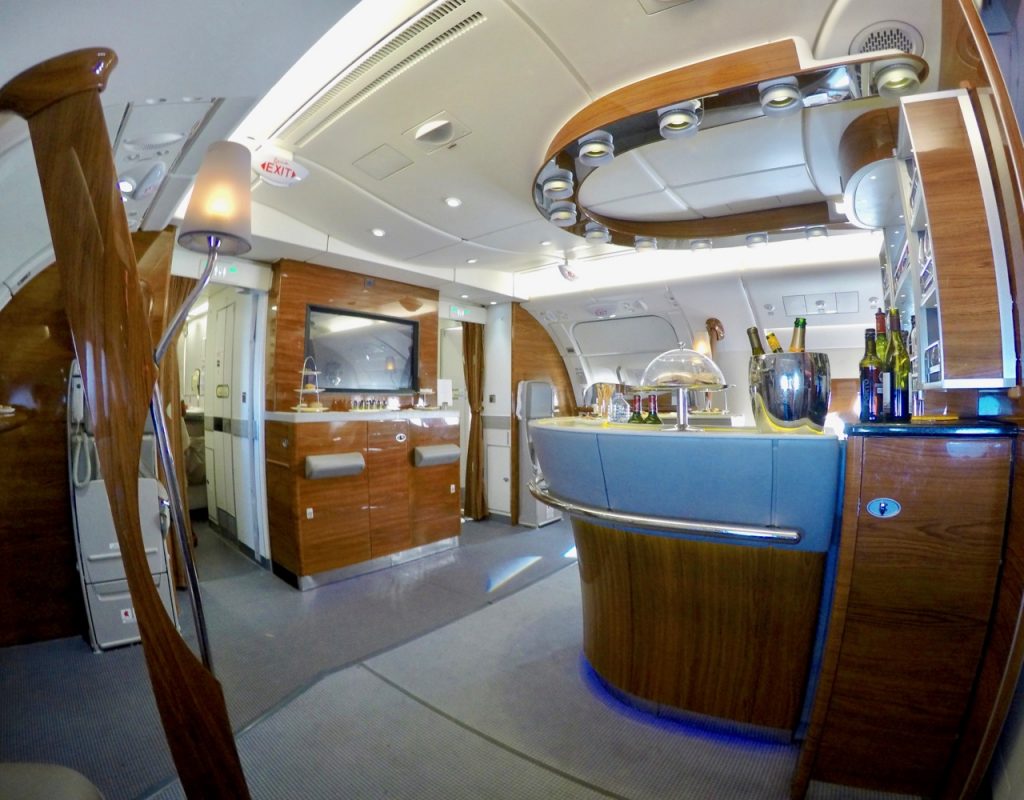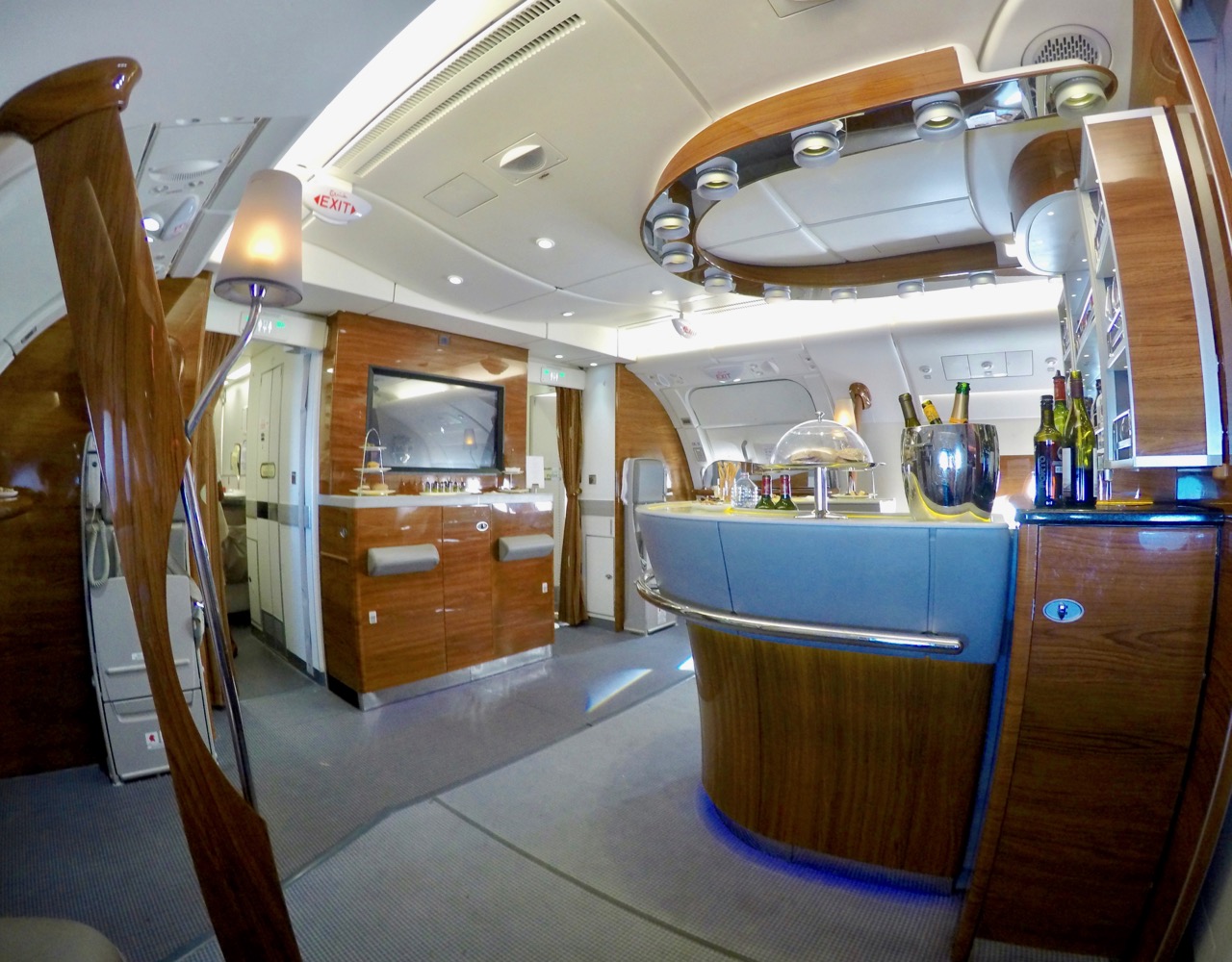 Qantas Business Class flights to New Zealand and Fiji are similarly-priced, both in terms of points and taxes. However, you'll more likely get a Boeing 737 with recliners rather than a widebody jet with lie-flat seats.
3. Jet around the USA in American Airlines First Class
What people in the US call domestic First Class is actually just Business Class in Australia. But regardless of nomenclature, American Airlines flights are charged at the same rate as Qantas flights.
That means domestic trips within the US under 600 miles will cost 18,400 points + taxes each way, which something longer such as Dallas Fort Worth to Chicago costs 27,600 points + taxes.
Summing up
All things considered, 40,000 Qantas Points is not a huge balance. Yet, it's still enough for some interesting uses including outright Business Class flight bookings and upgrades from Economy. It could also come in handy when flying short routes around Australia or the US.
Another valid option is to wait for your balance to grow larger — especially if international First Class or long-haul Business Class is something that interests you. Be sure to check our latest and highest Qantas Points credit card sign-up deals to boost your balance quicker.
This content contains affiliate links from which Point Hacks may earn commissions from transactions generated from new customers, bookings and general enquiries. Find out more here.
Best uses of 40,000 Qantas Points right now
was last modified:
May 18th, 2022
by