American Express is offering a whopping 150,000 Qantas Points bonus for new Card Members of the Qantas Business Rewards Card who apply by 7 October 2020 and spend $3,000 within 2 months of becoming a Card Member. This is a great opportunity to make the most of your business spending and turn it into rewards or to help cover the cost of travelling for work.
But did you know the card comes with many other perks, including lounge passes and the ability to earn triple points on eligible Qantas flights?
Here is our guide to making the most of the inclusions with your American Express Qantas Business Rewards Card.
---
American Express Qantas Business Rewards Card benefits series
---
Note: This guide has been produced in partnership with American Express, a Point Hacks commercial partner.
---
Maximising points and passes with the American Express Qantas Business Rewards Card
was last modified:
January 14th, 2021
by
Using the complimentary lounge passes
The American Express Qantas Business Rewards Card comes with two complimentary Qantas domestic lounge passes each year. You can enjoy barista-made coffee, a selection of snack and meal options, plus access to the lounge's Wi-Fi and showers.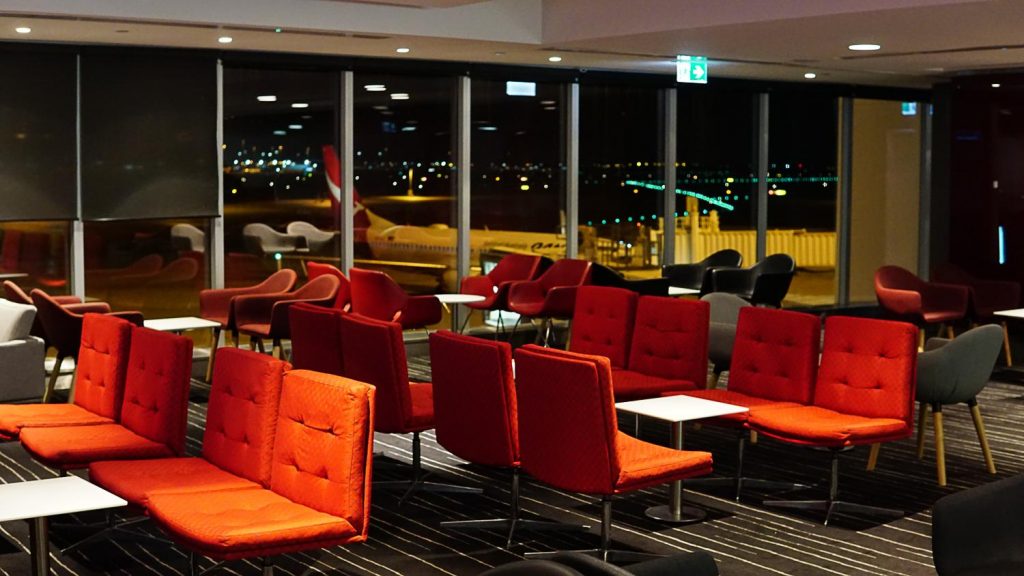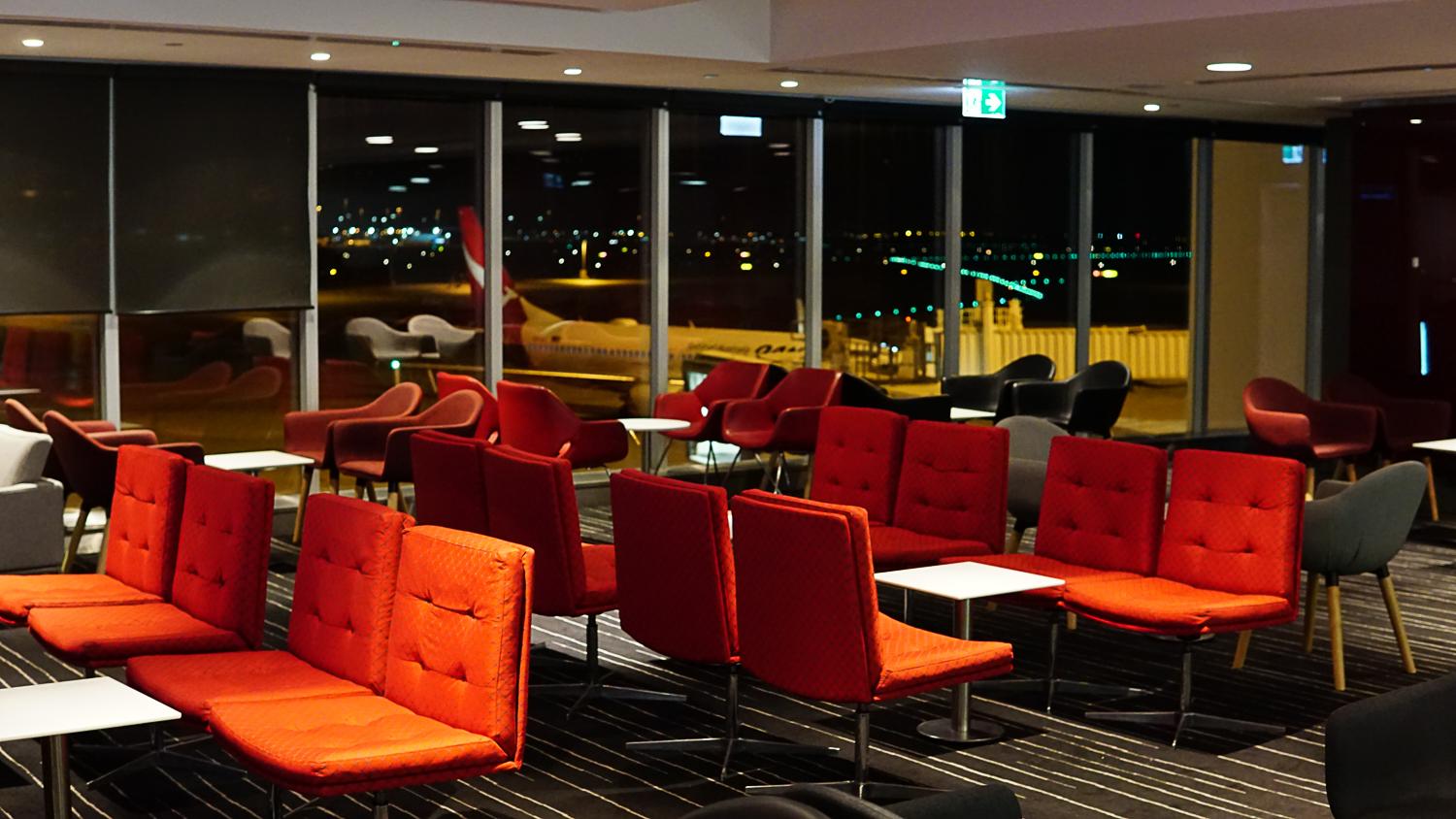 As the name implies, these passes can only be used at domestic Qantas Club lounges and not international Qantas lounges, even those within Australian international terminals.
There are 24 domestic Qantas Club lounges within Australia — visit the webpage here and look under 'Australia Domestic' to see the participating lounges (note that entry into the five 'Domestic Business' lounges is not included either).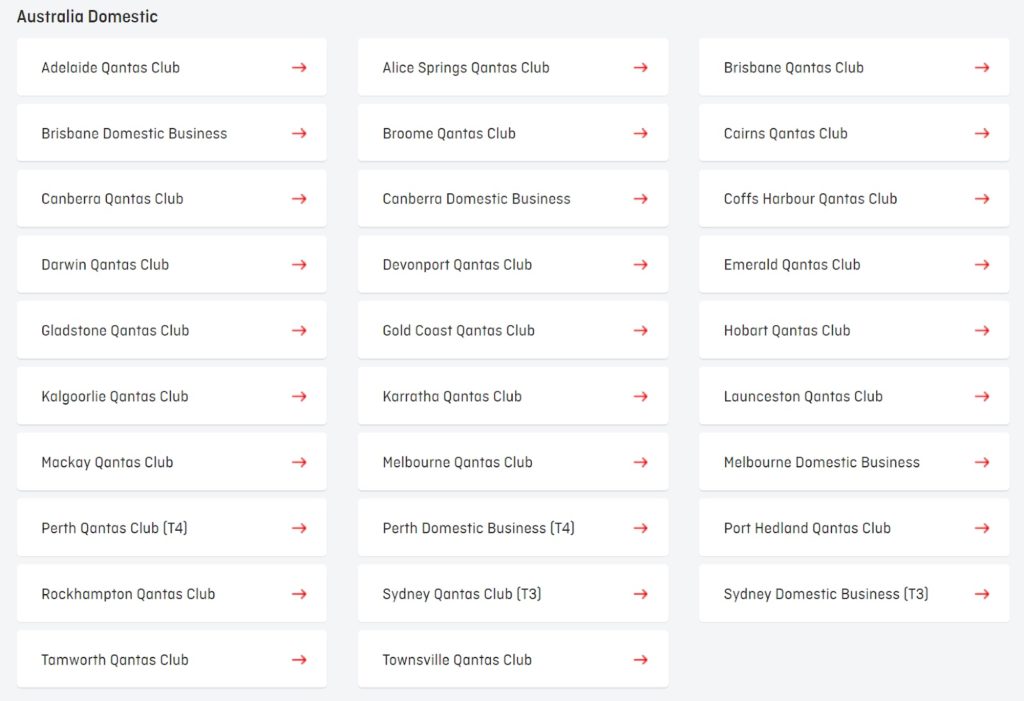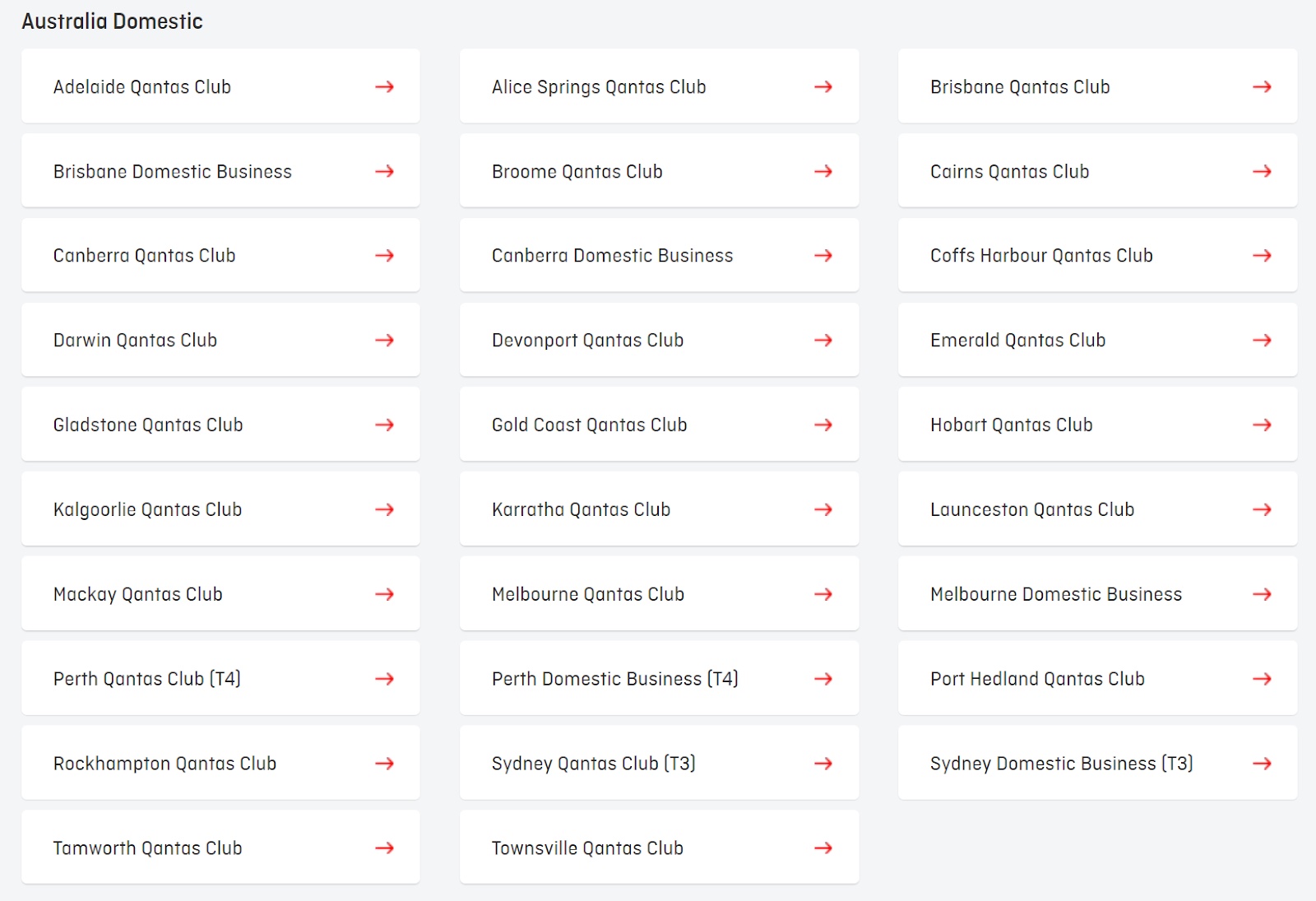 The two complimentary passes will automatically be loaded to your personal Qantas Frequent Flyer account within two weeks of you making an eligible Qantas purchase (i.e. flights) on your American Express Qantas Business Rewards Card.
Earn triple points after taking Qantas flights
With the American Express Qantas Business Rewards Card, your business will earn triple points when your employees fly on an eligible Qantas flight which was paid for by your company's American Express Qantas Business Rewards Card.
Remember: you can add up to 99 additional Card Members at no additional cost, which is perfect for giving your employees a supplementary corporate charge card to put work expenses onto.
Here is how to take advantage of the triple points offer:
If you haven't already, sign up for Qantas Business Rewards – complimentary with the American Express Qantas Business Rewards Card.
Purchase eligible Qantas flights with your company's American Express Qantas Business Rewards Card. The flights must be purchased from Australia with an 081-ticket number, for domestic or international travel on Qantas, Emirates and American Airlines-operated flights with a QF-flight number.
Ensure the traveller's Qantas frequent flyer number and your business' ABN is attached to the booking. The ABN must match your Qantas Business Rewards profile.
After the flight, the traveller will earn the usual amount of Qantas Points while your business will receive triple the usual points to its Qantas Business Rewards account.
The number of points your business earns is usually 20 to 40% of what the traveller earns. This amount will then be tripled under the current offer.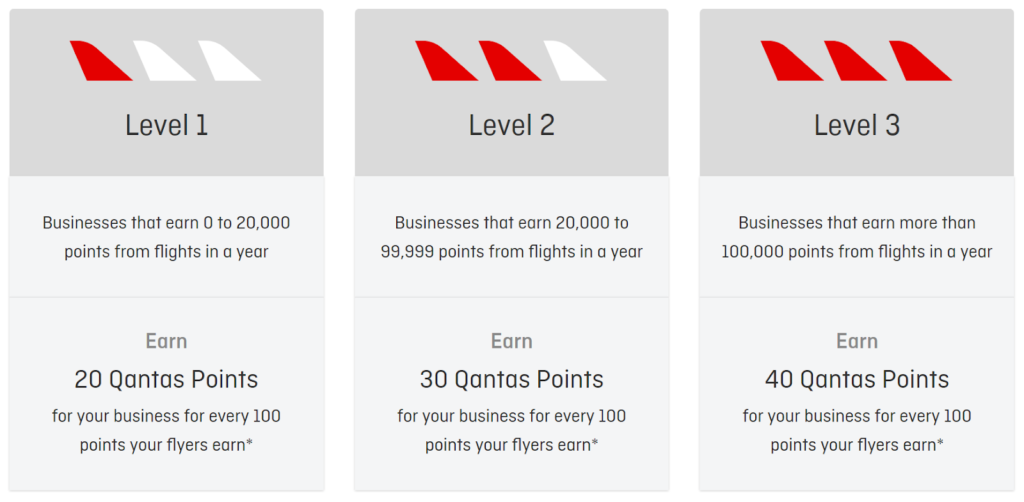 Remember, you can transfer points from your Qantas Business Rewards account to any other Qantas Frequent Flyer member's account (including your own), so the triple points offer can be very lucrative.
Earn double points when purchasing Qantas flights
Not only can your business earn triple points after taking eligible Qantas flights, but you can also earn double points when purchasing those Qantas flights in the first place.
Although the normal earning rate is 1.25 Qantas Points per $1 spent, The American Express Qantas Business Rewards card offers a boosted 2 Qantas Points per $1 spent on eligible Qantas products, including flights.
Eligible Qantas products are defined as: Qantas passenger flights (with a QF flight number), Qantas Holidays, Qantas Branded non-airfare products, and Qantas Frequent Flyer and Qantas Club membership joining and annual fees. It does not include Jetstar flights.
Purchase a $300 fare, and you will earn 600 Qantas Points for the transaction. Later after you or your employees take the flight, you will earn points again for the flight.
How to combine all the offers for maximum points earn
See this example (direct from Qantas) that shows how you can combine the 'Triple Qantas Points for Business' and 'double points on Qantas purchases' offers together for maximum points earning.

Essentially, with a $300 Sydney-Melbourne flight purchase, you would instantly get 600 Qantas Points with the double points offer. After the traveller takes the flight, your business would earn 20-40% of the points the traveller earns, but that amount is then tripled.
A Level 1 tier business would earn 1,320 points overall, a Level 2 tier business 1,680 points overall, and a Level 3 tier business 2,040 points overall — all from a $300 flight purchase!
Don't forget, purchasing a flight would also unlock the two complimentary Qantas Club lounge passes, so you or your employees can relax in the lounge before their next domestic flight.
Summing up
The American Express Qantas Business Rewards Card is extremely rewarding — it's entirely possible for the business to earn more Qantas Points on a flight than the person taking it! The lounge passes are also a great treat that can be transferred to other Qantas Frequent Flyers as well.
With Qantas Business Rewards points transferring 1:1 to any eligible personal Qantas Frequent Flyer account (yourself, family, friends, employees etc), these perks will really help boost the earning potential for your business, plus give you many more options when it comes to booking reward flights.
To avoid any disappointment, you should familiarise yourself with the Terms & Conditions of the card. For example, the 'Triple Qantas Points for Business' offer is not available in conjunction with any other rebate, Corporate Fares Agreement or discount arrangement with Qantas. Combined with other benefits such as complimentary business travel insurance, these are some of the best features we've seen on a business credit card. Read the Point Hacks guide to the American Express Qantas Business Rewards Card to learn more and see if this is the right product for your business needs.
Maximising points and passes with the American Express Qantas Business Rewards Card
was last modified:
January 14th, 2021
by