Did you know that aside from the sign-up bonus points, there are other less-fun, but still-quite-important benefits of the American Express Qantas Business Rewards card too? For starters, the bundled complimentary travel insurance when the trip is purchased with the card could cover yourself, your family, and even your employees when they travel for your business.
---
---
American Express Qantas Business Rewards Card benefits series
---
Unpacking the included travel insurance
Before we go further, make sure you read the American Express Qantas Business Rewards insurance PDS for all the important details (everything in this guide is general advice only).
The bundled insurance broadly offers cover in these areas:
Public Transport Accident Cover
Card Account Balance Waiver Cover
Business Trip Completion Cover
Travel Inconvenience Cover
Medical Emergency Expenses Cover
Personal Baggage, Valuabls, Money and Travel Documents Cover
Trip Cancellation and Amendment Cover
Personal Liability Cover
Insurance cover is activated only when you pay the full fare for a trip on the American Express Qantas Business Rewards Card Account, or with Qantas Frequent Flyer points.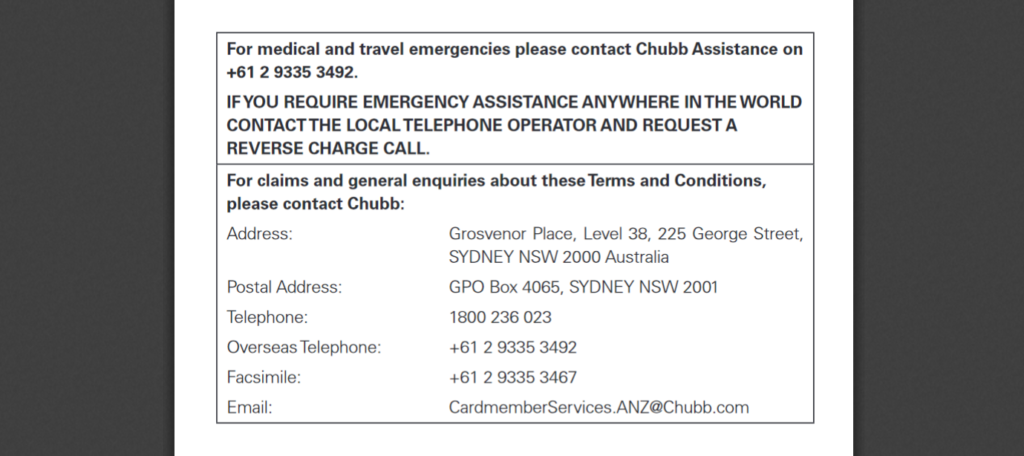 The insurance cover is fairly good as complimentary travel insurance goes, with cover for medical expenses, personal liability, accidents, travel inconvenience and the loss of certain items. These are insurances that are expected from premium credit cards and definitely come in handy for a business that utilises extensive travel. It is great to see American Express innovating in this spacer and including insurance coverage that is not usually found as part of other card offers, although make sure to read the details for exclusions and limits that apply to the coverage.
One such insurance is the Business Trip Completion Cover, which is a great work-related perk. With this cover, the costs of transporting an alternative employee to complete your business objectives are covered if you were to (unfortunately) suffer a serious injury, sickness or accidental death.
If your employees are issued with an additional card on your account, they will also receive these travel insurance benefits if the usual activation criteria are met.
Summing up
There is a lot more to business charge cards beyond the headline points sign-up bonus and points earning rate. The quantity and calibre of insurance coverages are plays an important in the overall offering of a card, and the American Express Qantas Business Rewards card delivers. The inclusion of business-tailored insurance such as Business Trip Completion Cover is a great addition to the traditional suite of insurances, such as Transport Accident and Travel Inconvenience Cover.
Read Part 1 and Part 2 of our guide to the American Express Qantas Business Rewards card to learn more about the fun benefits included, and how to make the most of the latest Qantas Points sign-up bonus.
Complimentary travel insurances with the American Express Qantas Business Rewards Card
was last modified:
May 18th, 2022
by