Velocity Points transfers to KrisFlyer are coming back
Posted:
June 28, 2022 - 10:00 am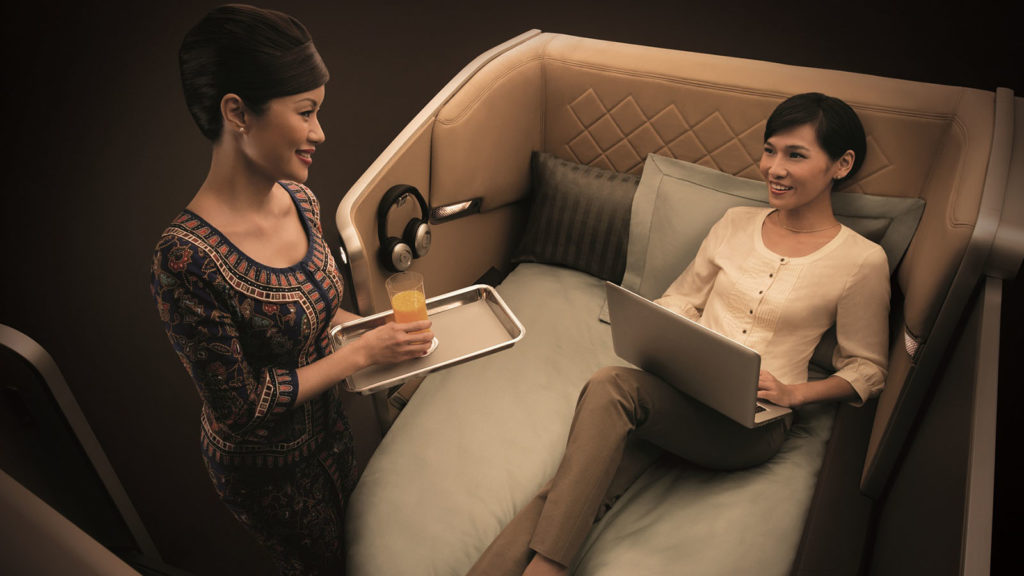 What we'll be covering
After what's been a protracted pause, Velocity Frequent Flyer members will soon be able to transfer Velocity Points into Singapore Airlines KrisFlyer miles once again. It's a move that'll swing back open the doors to flight bookings right across Star Alliance, for those who primarily collect Velocity Points.
That's because Singapore Airlines is among the Star Alliance fold. And by converting Velocity Points into KrisFlyer miles, they can then be used to book reward flights across that global network of carriers. This includes airlines not otherwise affiliated with Velocity, such as Air India, EVA Air, Lufthansa, Thai Airways, Turkish Airlines and more.
In an exclusive interview with Point Hacks, Velocity Frequent Flyer CEO Nick Rohrlach dives into that Singapore Airlines partnership. We also chat about what's next to come in Asia – ANA.
When will KrisFlyer points transfers return for Velocity members?
Although Velocity isn't yet setting a date for the return of KrisFlyer points transfers, it shouldn't be long before this much-loved feature comes back.
'Give me a few weeks,' Rohrlach teases. 'We know it's really popular with a large group of members, and probably a lot of your readers, too. It's just one of those things that was literally paused during the last few years.'
'Singapore Airlines is keen to turn it back on, we're keen to turn it back on,' so stay tuned!
When asked whether the feature would simply return in its previous form, or would come with new rules and a revised transfer rate, Rohrlach avoids answering in specifics. But he does drop a hint, if you read between the lines.
'We're in the process of unpausing. It should be an un-pause,' he shares. This suggests that the arrangement after the 'pause' is likely to mirror that of yesteryear. That would see the conversion rate being 1.55 Velocity Points = 1 KrisFlyer mile.
We look forward to confirming this for readers once Velocity is ready to make a formal announcement.
Ad – Scroll down to continue reading.Minimum spend, terms & conditions apply.
Virgin Australia Velocity and Singapore Airlines KrisFlyer strengthen ties
Converting Velocity Points into KrisFlyer miles is certainly one way to reserve reward flights on Singapore Airlines. But so too is booking reward seats with Singapore Airlines directly through the Velocity program.
Since Velocity's initial 'Points freeze' began thawing, it's become possible to book Business Class and Economy Class reward seats with Singapore Airlines once again. But at the time of writing, Velocity reward bookings in Suites, First Class and Premium Economy remain offline with Singapore Airlines.
'Right now, I'm really focused on turning everything back on,' Rohrlach says of those Singapore Airlines bookings. 'We're working through it. Us and Singapore Airlines are really focused on just keeping on bringing things back on.'
'I was only (in Singapore) a few weeks ago working on the unpausing and things like this. And I saw you were up there recently!' Rohrlach says after reading Point Hacks' coverage of Singapore Airlines' lounge refurbishments. (Thanks for reading, Nick!)
'So we're really keen to do as much as we can with SQ. They love working with us. We love working with them. So I promise that every few months it'll keep getting better as well,' Rohrlach hints.
As to whether Velocity members might get access to some more of those refurbished Singapore Airlines lounges, 'we haven't had that conversation yet.'
Japan's All Nippon Airways (ANA) still on Velocity's wish list
More broadly across Asia, Velocity continues to eye a partnership with Japan's All Nippon Airways (ANA).
In recent times, the prospect of this planned tie-up had become unknown. Particularly as Virgin Australia CEO Jayne Hrdlicka has downplayed the role of ANA in Virgin Australia's future. Hrdlicka told Point Hacks in December 2021, 'we haven't made any decisions with respect to Japan yet,' when asked about ANA.
But fast-forward to today, and Rohrlach is more optimistic.
'We're excited to work with (ANA) on the interline side of things. Travel to Japan is still not fully open, but hopefully in the future. I think they're keen, I think we're keen, so…'
Of course, in the airline world, 'interline' agreements can be as simple as booking flights on a single ticket, and being able to check bags through to their final destination at the airport. For clarity, we asked whether Velocity would also target more of a points 'earn and burn' deal with ANA.
'We're very, very, very much hoping to,' Rohrlach says with a smile. Watch this space.
Chris Chamberlin and Point Hacks' Editor-in-Chief, Daniel Sciberras, travelled to Sydney as guests of Virgin Australia. Feature image courtesy of Singapore Airlines.
---
Stay up to date with the latest news, reviews and guides by subscribing to Point Hacks' email newsletter.
Velocity Points transfers to KrisFlyer are coming back
was last modified:
August 24th, 2023
by