'The House' Sydney, Melbourne lounges will accept Priority Pass again
Swissport and Aspire Lounges have big plans for Australia in 2022.
Posted:
January 31, 2022 - 7:00 am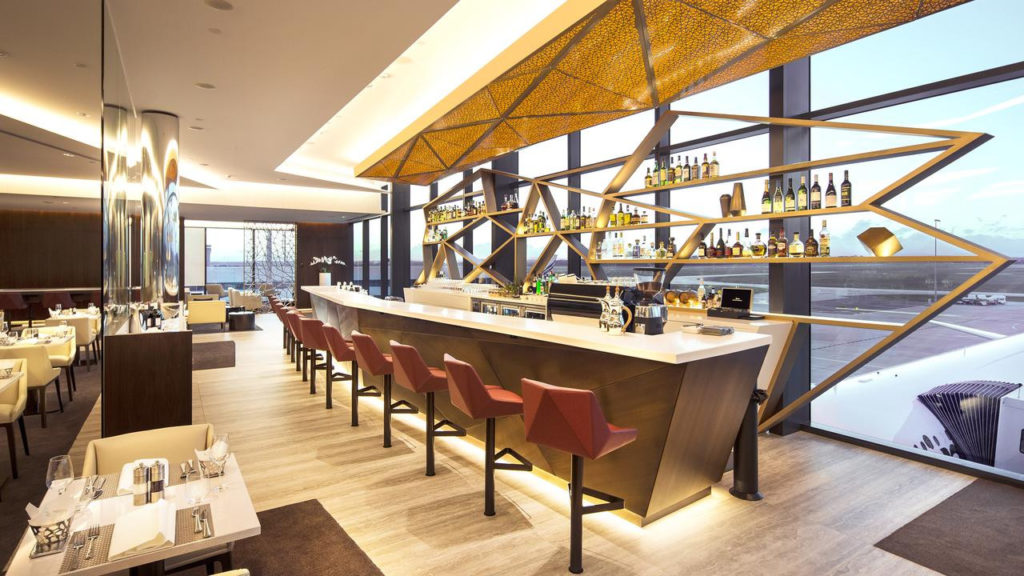 What we'll be covering
Back in pre-COVID times, one of the best independent lounges at Sydney and Melbourne's international terminals was The House, featuring a la carte dining and waiter service. Indeed, this space is a relic of Etihad Airways' glory days, including the stunning geometric shelves behind the bar.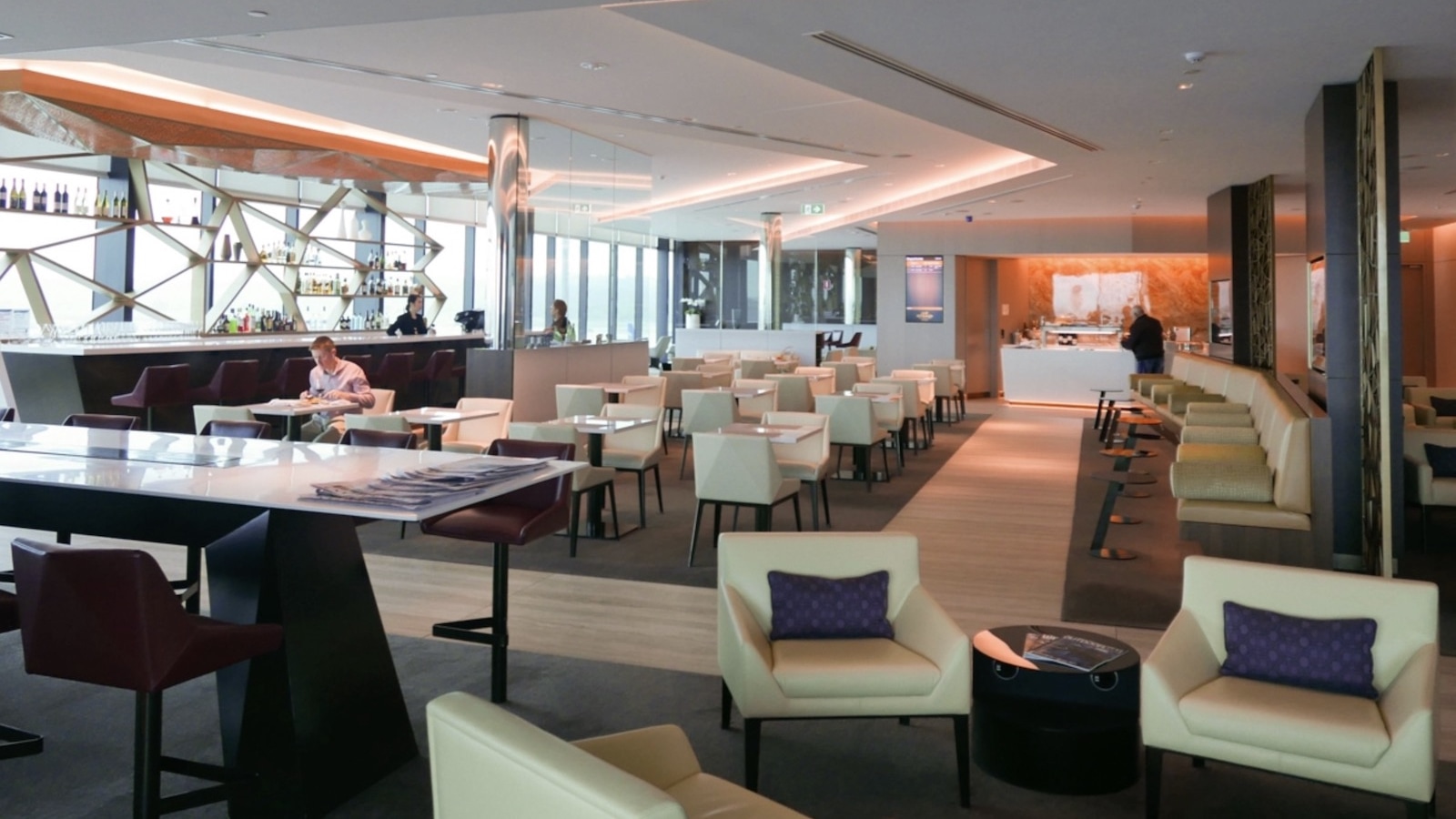 After a few years in the hands of independent operator No1. Lounges, the two lounges are now under the careful command of Swissport, which also operates the Aspire Lounge brand in Australia.
Point Hacks chatted with Craig Shaw, Vice President of Airport Services and Head of Lounges in Asia-Pacific, about what to expect with Aspire Lounges and The House in 2022.
A la carte dining is on its way back
Though both New South Wales and Victoria are open for international travel, passenger levels are still lower than usual. The House lounges in Sydney and Melbourne are operating on a vastly reduced schedule. At the time of writing, they're open for just a few hours in the evenings.
Both lounges are currently serving hot and cold buffet items. But Craig promises that full-service dining will return once the lounges expand their opening hours. Meanwhile, he's quick to affirm that all of the lounge amenities from The House are here to stay.
Ad – Scroll down to continue reading.Minimum spend, terms & conditions apply.
Priority Pass access is returning soon
Currently, you can access The House lounges by paying a reduced rate of AU$77 per person at the door. It's a bit cheaper online at £34.99 (~AU$67) per person, but mind the international transaction fees. Online bookings have access to 'Delay Cover', which extends your lounge stay free of charge if your flight is delayed.
But there's great news for American Express Platinum Card Members, who enjoy unlimited Priority Pass access. Craig confirms that Priority Pass access to The House lounges will be 'accepted imminently'.
In fact, the Sydney House lounge is now available on Priority Pass. You can get in with just a standard visit to access standard services such as WiFi and the buffet. But if you want to upgrade your experience to include premium alcoholic drinks, a-la-carte dining (when it returns) and showers, you simply need to pay a $20 upgrade fee at the door.
In comparison, the $20 entry surcharge is compulsory for Dragonpass customers. Interestingly, Dragonpass also sells one-off access passes for US$30 (~AU$42), which is actually a cheaper way to buy access even after including the AU$20 surcharge at the door.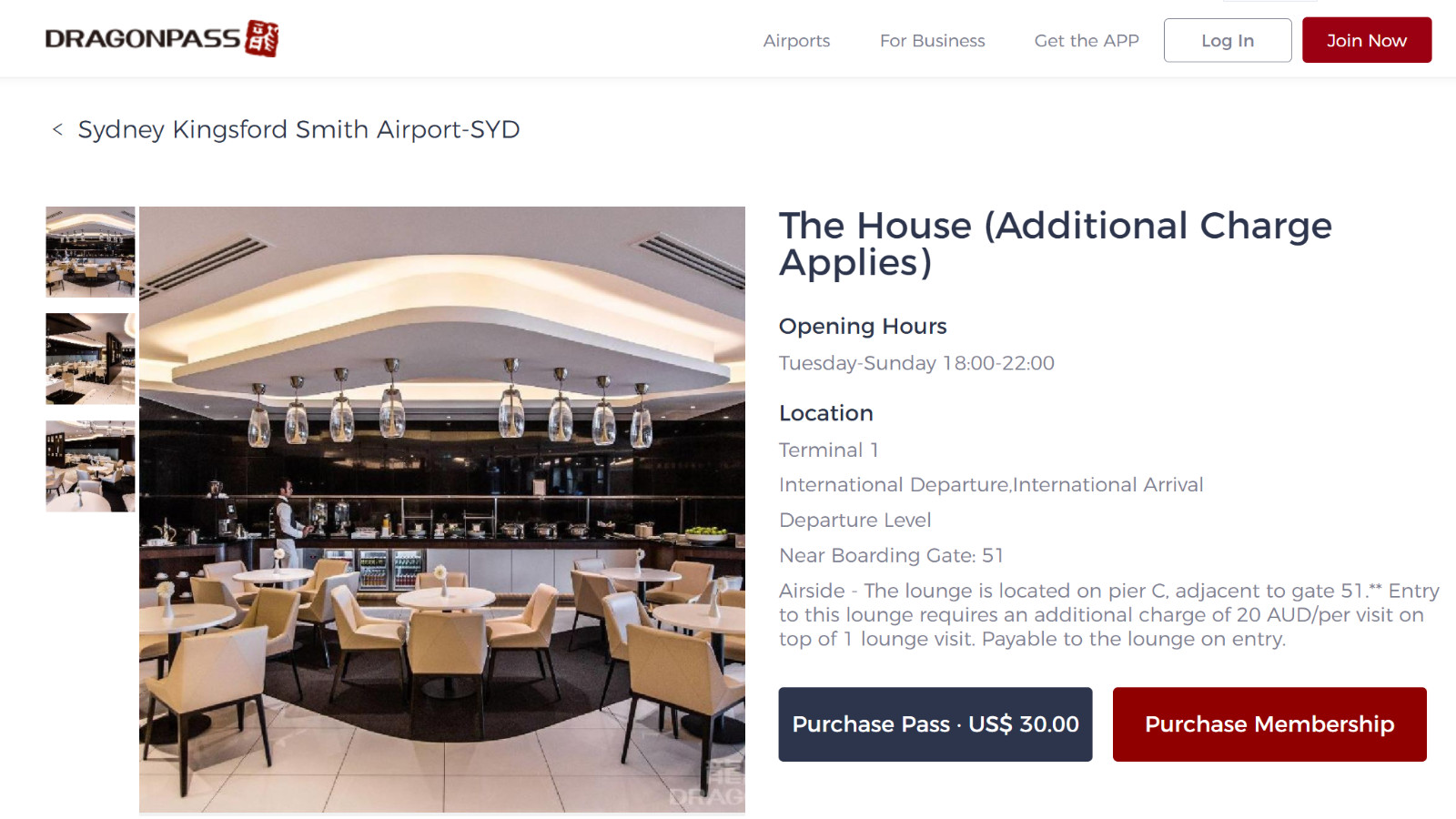 Brisbane, Perth international lounges on the horizon
Swissport has two further lounge openings planned for Australia in 2022. The Brisbane My Lounge, also formerly operated by No1. Lounges, is scheduled to re-open by the end of March. But we expect this date will be brought forward as Queensland is now opening its international borders.
'We are working through our reopening protocols and plan to open in the first quarter of this year,' reveals Craig.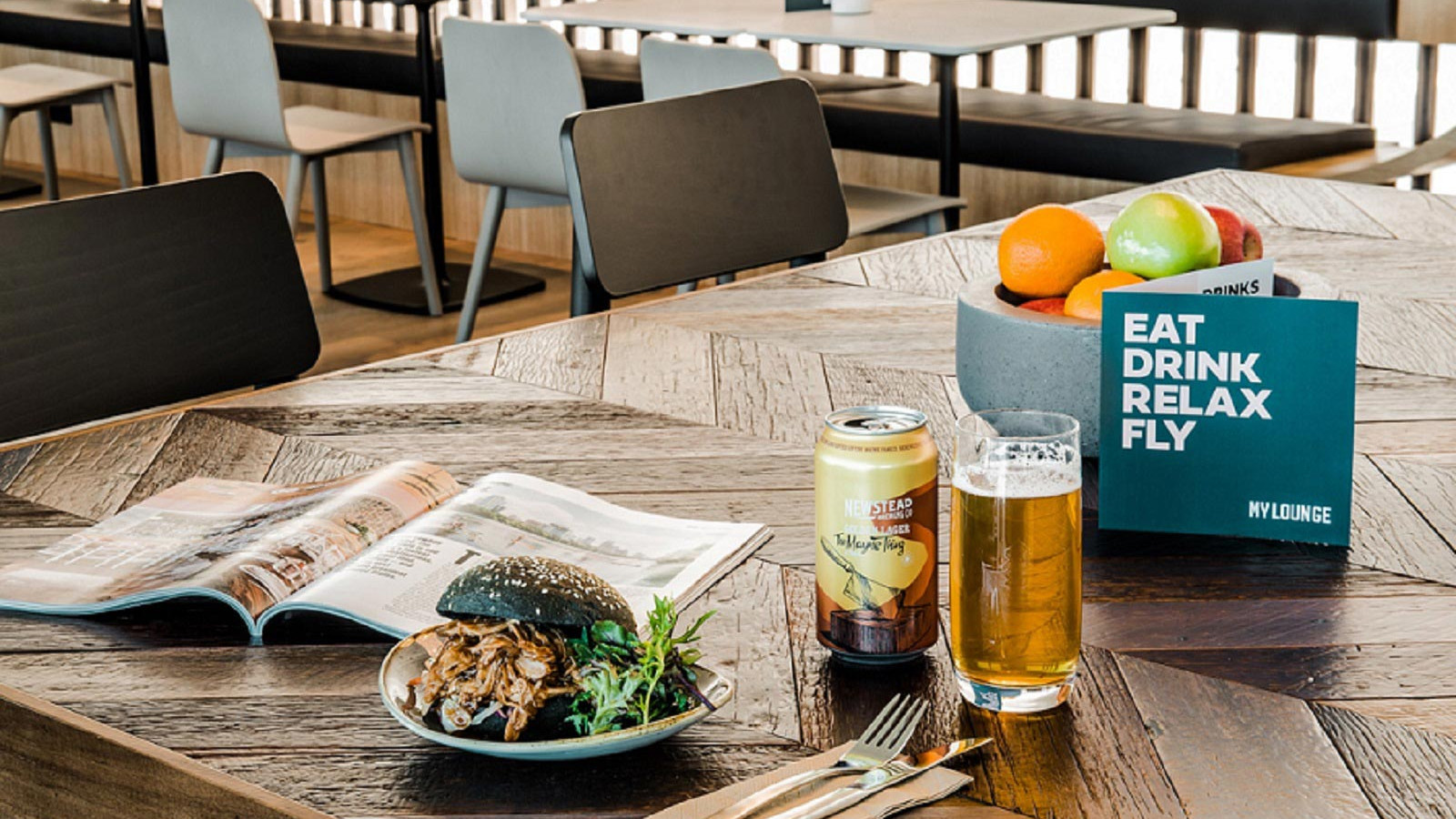 As for the brand-new Aspire Lounge in Perth T1 International, that space was originally earmarked to make its debut in the first few weeks of February, based on Western Australia reopening its borders on 5 February.
Of course, that plan has since fallen through – with the border opening delayed indefinitely. But Craig insists the team is ready to 'open this lounge as soon as possible after the borders open'.
Earlier in 2021, Aspire Lounges launched in Australia with a new lounge at Perth's T2 Regional terminal.
Summing up
2022 is the year that Swissport goes full steam ahead with its Australian lounge expansion plans. The House lounges in Sydney and Melbourne are well regarded, and we're pleased to see that a la carte dining and Priority Pass access will be returning shortly.
We're also excited to see what's in store at the upcoming new Aspire Lounge Perth T1. Set to feature freshly-prepared meals and panoramic views of the airfield through the wide windows, it will no doubt be a great addition to the Perth lounge scene.
'The House' Sydney, Melbourne lounges will accept Priority Pass again
was last modified:
August 24th, 2023
by