Shangri-La Circle shake-up: big changes to earning status and spending points
Shangri-La bids farewell to the Golden Circle name as it overhauls its loyalty offering.
Posted:
January 18, 2022 - 2:07 pm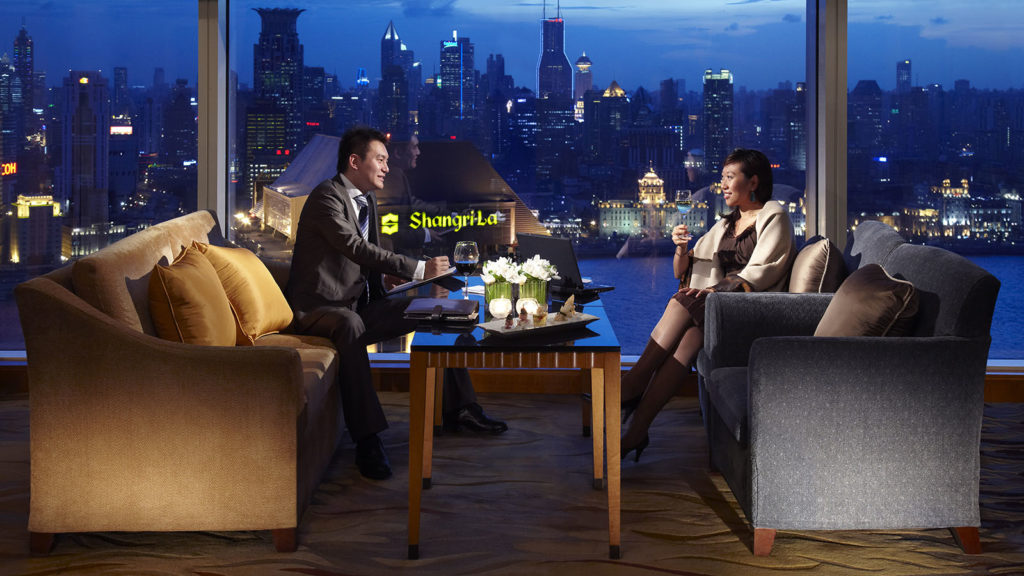 What we'll be covering
Shangri-La's Golden Circle loyalty program is in for a revamp, with the scheme soon to relaunch as Shangri-La Circle.
It's more than just a fresh name. The update brings a host of changes to points and status, along with a brand new elite tier for VIP travellers.
Kicking off from 28 April 2022, here's what's changing in the loyalty program of Shangri-La, Kerry Hotels, Jen and Traders.
Shangri-La Circle unlocks new ways to earn status
In a shake-up of its status tiers, guests will have fresh targets to hit under Shangri-La Circle.
A new measure of Tier Points allows travellers to qualify based on how much they spend. But this replaces the count of how often a traveller stays.
Tier Points can be earned on accommodation charges as well as at other outlets. For example, at a hotel's bars, restaurants and spa – even when not staying at the property. That benefits clients who regularly spend on-site. However, removing the count of 'stays' could impact travellers who often make short overnight visits.
Alternatively, the number of nights spent at participating hotels each year can also get you over the line. This is possible under the current Golden Circle program structure, with no change under the reboot.

Here's how that all shakes out across the program's public status tiers. These rates apply for both qualification of new status and requalification of existing status.
| | | | |
| --- | --- | --- | --- |
| Earn and retain Shangri-La Circle status | Stays (until 27 April 2022) | Tier Points (from 28 April 2022) | Nights per calendar year |
| Gold (entry-level membership) | – | – | – |
| Jade | 10 stays | 6,000 Tier Points | 20 nights |
| Diamond | 25 stays | 15,000 Tier Points | 50 nights |
You only need to hit one of those targets above to unlock the relevant tier. For example, if you clock up 20 nights, you don't also need to reach 6,000 Tier Points for Jade status.
How can I earn Tier Points in Shangri-La Circle?
For every US$1 you spend, you'll collect one Tier Point. This applies on all eligible charges. When staying at a participating hotel, that's your room folio including the accommodation bill.
When stopping by without a room reservation, present your membership card to earn Tier Points at bars, restaurants and spas, too.
To qualify for status through Tier Points, this means you'll need to spend:
US$6,000 per year for Shangri-La Jade status (6,000 Tier Points).
US$15,000 each year for Shangri-La Diamond status (15,000 Tier Points).
When Tier Points are introduced in April, all spends associated with your existing Golden Circle account from 1 January 2022 will be counted. The number of nights already accrued this year will also still be counted.
New invitation-only Shangri-La Polaris tier
Beyond Shangri-La's lofty Diamond tier now sits an exclusive VVIP level. Meet Polaris, Shangri-La's equivalent to the Qantas Chairman's Lounge.
'Polaris is Shangri-La Circle's invitation-only tier,' a Shangri-La spokesperson confirms directly with Point Hacks. But precisely how a traveller can qualify remains a closely-guarded secret. 'We don't disclose the qualification criteria,' the spokesperson continues.
Still, it's understood that Polaris membership is reserved for Shangri-La's most loyal guests. Given the program's shift to recognise spending, we wouldn't be surprised if this influences who makes the cut.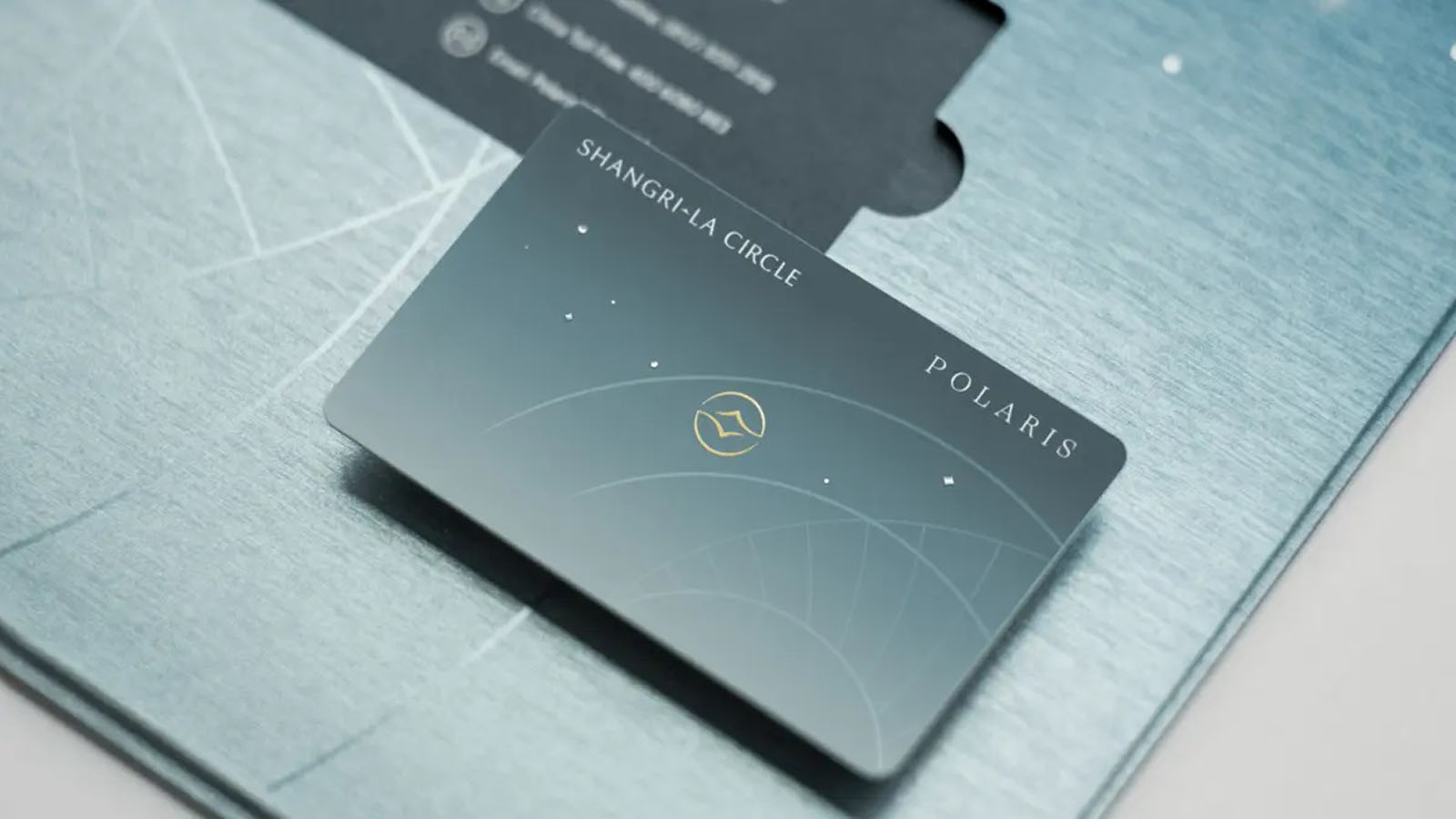 Get your hands on one of these 'secret' Polaris cards and you'll unlock all the perks of Shangri-La Diamond, and then some.
While Diamond members can enjoy a hotel's Horizon Club Lounges during their stay, Polaris members can stop by at any time. Imagine driving up to Shangri-La Sydney, and turning the Horizon Club into a meeting space whenever you please!
This comes under the banner of 'Shangri-La All Access', which is also said to grant anytime entry to hotel health clubs and pools.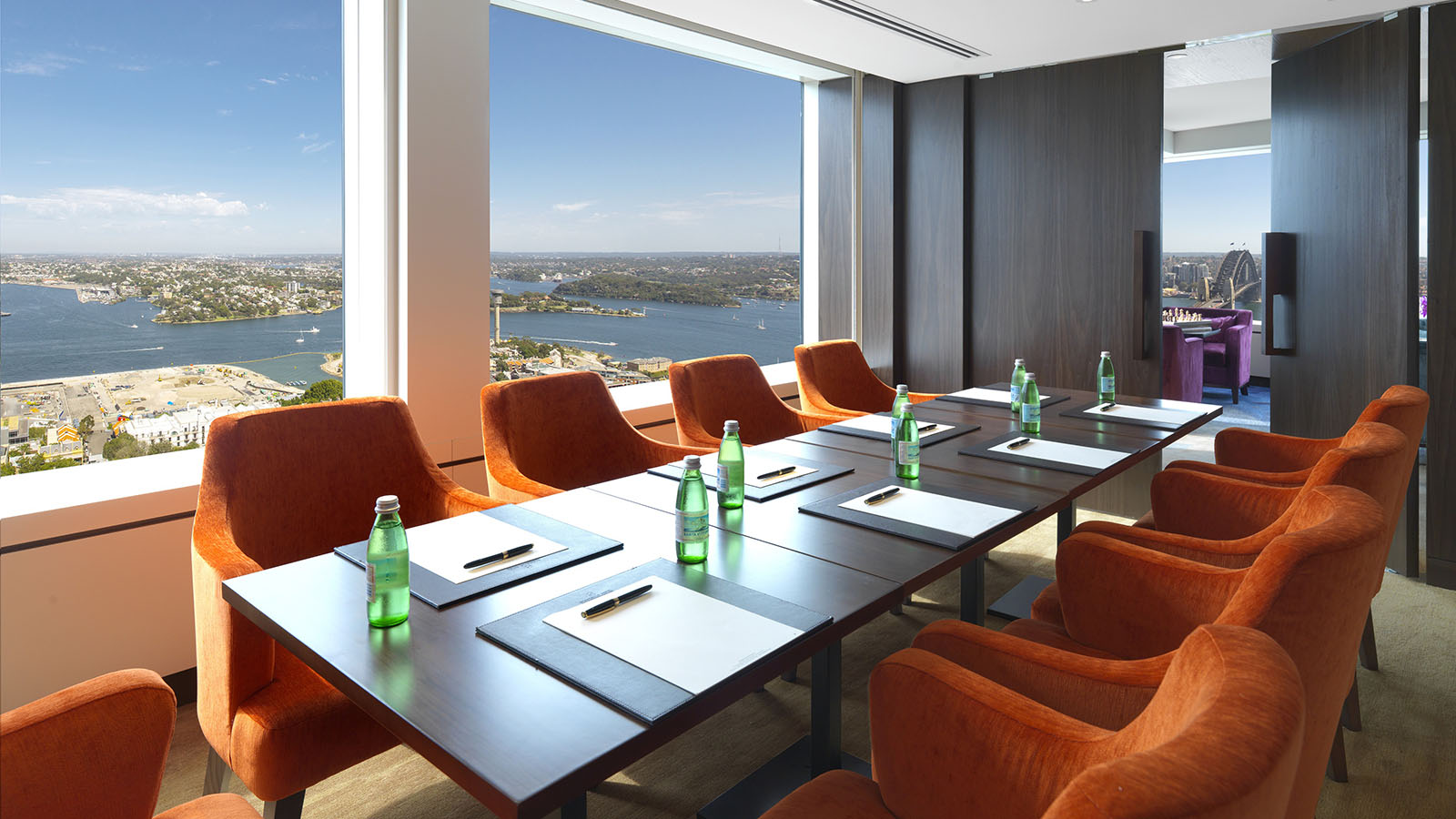 Under internal documents sighted by Point Hacks – on which Shangri-La would not comment, but did not refute – the perks continue with four hours of complimentary luxury car service with every stay. Polaris members can also check-in from midnight on the day of arrival, and check-out at 6 pm on departure day.
For every year that a member remains at the Polaris tier, they can also gift one year of Diamond status to a family member. The Shangri-La website teases these Polaris perks, without elaborating into the full details.
It's definitely a case of 'if you have to ask, you don't belong!'
Ad – Scroll down to continue reading.Minimum spend, terms & conditions apply.
Transition to revenue-based spending of points
Aside from the chain's status revamp, the way you spend points with Shangri-La is also getting an overhaul.
Currently, Golden Circle members can use points for complimentary hotel nights based on published award charts. These will be dissolved from April 28 2022, with points instead adopting a direct cash value as folllows:
15 Shangri-La Circle points = US$1 off the bill.
This means each Shangri-La Circle point is worth 6.66 US cents (US$0.0666).
A minimum redemption of 500 points applies – that's a minimum saving of US$33.33.
On the one hand, this means there'll be no blackout dates on using points. As long as a room is available to book using dollars, you'll be able to secure it using points. But the removal of fixed award charts does make it harder to save your points for a goal. That's because the number of points needed can change at any time.
How many points will I need to book a stay?
Here's what the changes mean for Australia's two Shangri-La hotels.
We've also included the iconic Shangri-La The Shard in London. This currently sits in 'Collection G', being the most expensive to book using points under the current system.
Standard room
(current chart)
Standard room
(28 April 2022)
Horizon room
(current chart)
Horizon room
(28 April 2022)
Executive suite
(current chart)
Executive suite
(28 April 2022)
Shangri-La Sydney
6,500 points
3,690 points
(A$340 = US$246)
8,500 points
5,580 points
(A$515 = US$372)
12,000 points
6,450 points
(A$595 = US$430)
Shangri-La The Marina, Cairns
3,500 points
3,690 points
(A$340 = US$246)
5,000 points
5,475 points
(A$505 = US$365)
7,000 points
5,580 points
(A$515 = US$372)
Shangri-La The Shard, London
20,000 points
13,320 points
(£650 = US$888)
N/A
N/A
45,000 points
23,565 points
(£1,150 = US$1,571)
The new rates in this table are approximate, and are based on using points against a flexible room rate for an overnight stay on 28-29 April 2022.
From the table above, we can see these changes are a real mixed bag. In some cases, the number of points needed for a stay drops dramatically. At other times, you may need more points than before.
To highlight the true program changes, we've used Shangri-La's regular reward rates under the current program. This excludes promotional reward rates that currently apply for stays booked and completed by 22 April 2022. If that applies to your trip, you'd spend only half as many points as listed above.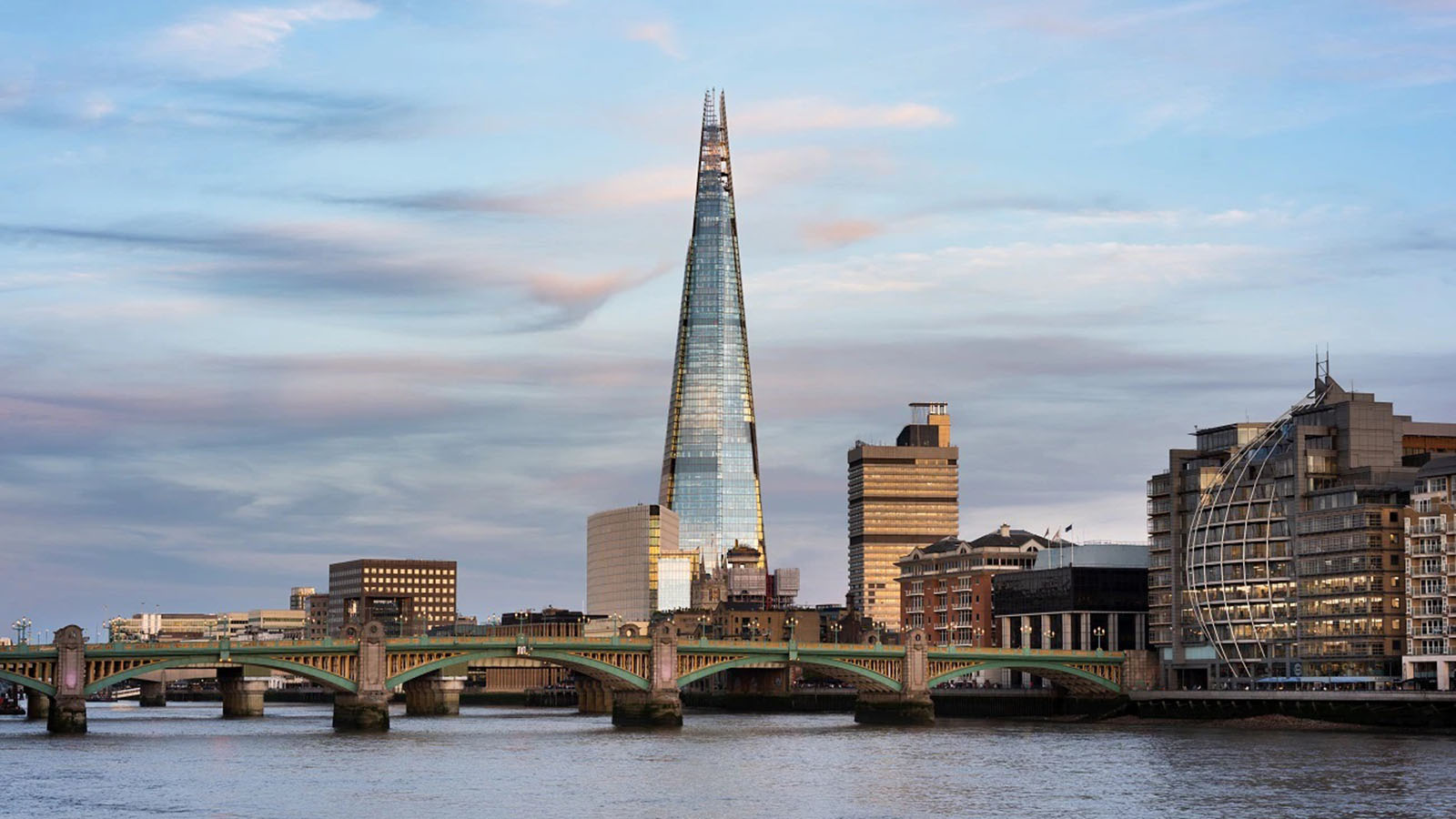 This shift comes as a blow to travellers who normally use points on food and drinks, though. Currently, 250 GC Award Points fetch US$25 off the bill. Under the new structure, those same 250 points only unlock US$16.66.
What happens to my existing Shangri-La Golden Circle Award Points?
There's no rush to spend your hard-earned Shangri-La Golden Circle points if you don't want to.
All points from Shangri-La Golden Circle will carry over to the new Shangri-La Circle scheme on a 1:1 basis. This means if you have 20,000 points today, you'll still have 20,000 points when Shangri-La Circle takes off.
But under the new program, they'll adopt the fixed redemption rate of 15 points = US$1.
The best move will depend on your travel plans and how you normally spend points. You may find better value by spending points sooner, to take advantage of the current rates and promotions. Or for stays later in the year, it could be more rewarding to book after the new rates kick in, if cash prices are low.
In any case, your Shangri-La points remain valid for up to three years, with no changes from the current expiry rules.
Summing up
As with most loyalty program overhauls, there are winners and losers here. Those benefiting most from the changes are travellers who spend big. Now, every dollar spent with Shangri-La gets them closer to elite status – even when not staying at a hotel.
The biggest hit comes for travellers whose stays are usually short, but frequent. Under current rules, 10 separate overnight stays can unlock Jade status, with 25 overnight stays fetching Diamond. Come April 28, however, those same trips would only go half the way towards the same tiers, once the chain's focus shifts to 'nights'.
Those same travellers would instead need to spend big on room rates – or at hotel venues – to retain the status they'd grown accustomed to.
Imagery courtesy of Shangri-La International.
Shangri-La Circle shake-up: big changes to earning status and spending points
was last modified:
August 24th, 2023
by