Emirates expands Skywards Miles Mall to Australia
Top-up your Skywards balance when shopping online with over 300 Australian retailers.
Posted:
July 11, 2023 - 10:24 am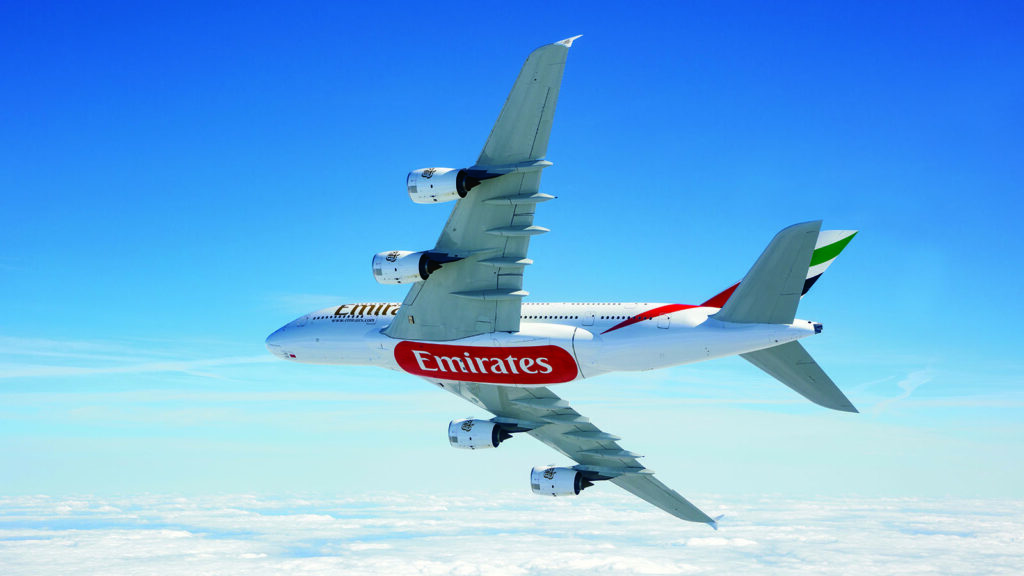 What we'll be covering
Members of Emirates Skywards can now earn miles when shopping online with over 300 Australian brands and retailers. By clicking through the Skywards Miles Mall before purchasing, Emirates' frequent flyers may take home up to 129 Skywards miles per AU$10 spent online.
The Skywards Miles Mall works just like Qantas Shopping and the Velocity eStore. Except, of course, that you'll be rewarded with Skywards miles on your purchases instead. Pay for your shopping using a points-earning credit card to double-dip on rewards and get to your next reward flight or upgrade even faster.
To celebrate the Skywards Miles Mall expanding to Australia, you could even earn bonus Skywards miles on your first eligible purchase. Spend AU$150 or more (excluding tax and delivery fees) to fetch an easy 500 Skywards miles. Or spend AU$250 or more (again beyond tax and delivery charges) for 1,000 bonus Skywards miles instead.
How to earn points via Emirates' Skywards Miles Mall
As with other online shopping portals, the rewards you can earn vary by retailer. In some cases, earn rates are based on how much you spend in each purchase. At other times, you can earn a fixed number of Emirates Skywards miles per transaction. You just need to begin every purchase by clicking through the Skywards Miles Mall.
At the top of that spectrum, purchases made with Norton Australia scoop up 129 Skywards miles per AU$10 spent. Signing up to Weight Watchers can instead provide a fixed bonus of 1,119 miles, with new Hello Fresh subscriptions offering 999 Skywards miles.
Other large purchases can also be rewarding. Shop with Sony or Bing Lee to earn five miles per AU$10, or HP to collect six miles per AU$10. Buying online from Apple can provide a higher seven miles per AU$10, while transactions at Microsoft serve up 13 miles per AU$10. Make that a new Dell laptop instead and you could earn even more: 19 miles per AU$10.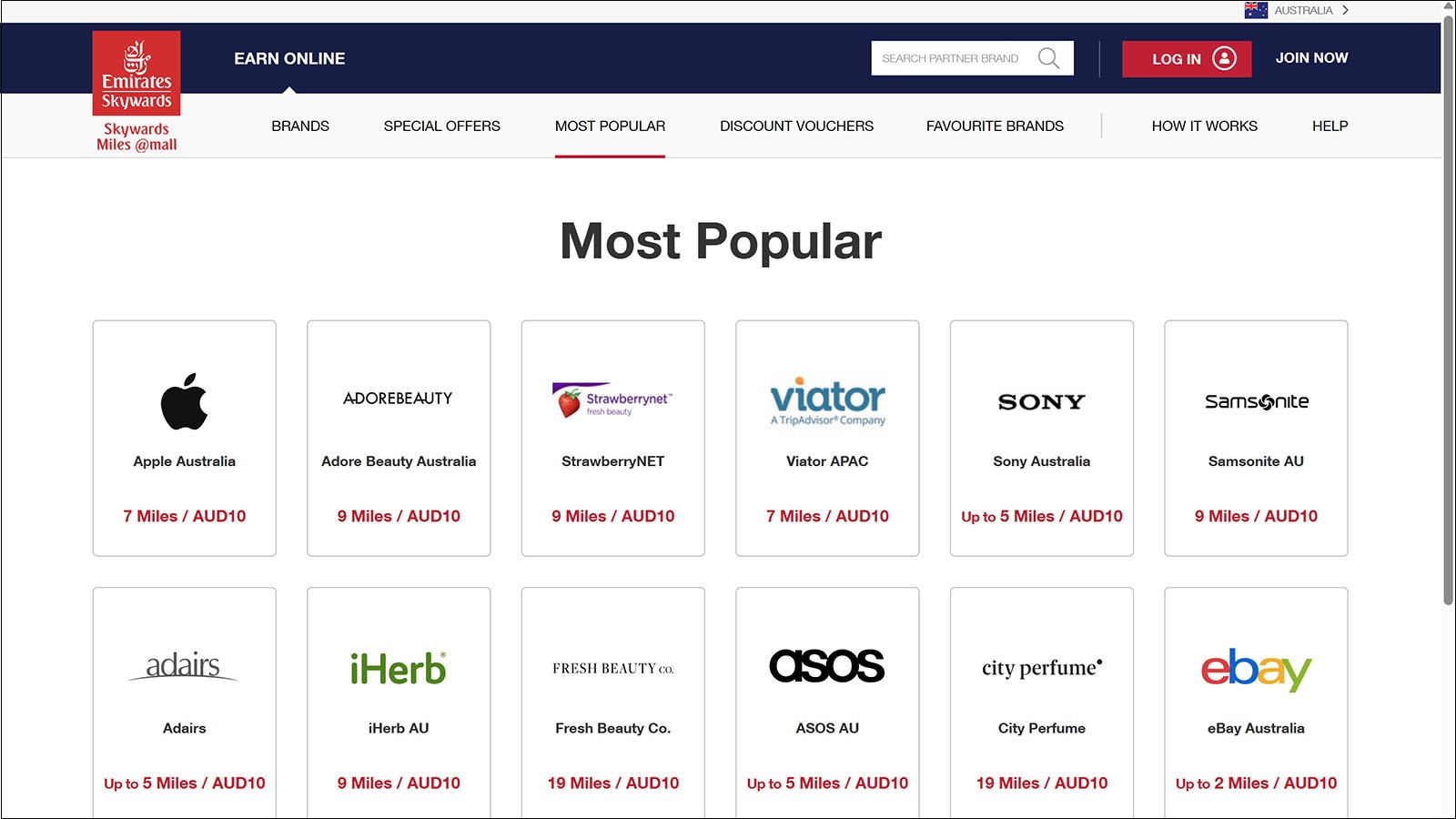 In the travel space, your next suitcase could help pay for your next flight. That's thanks to an earn rate of nine Skywards miles per AU$10 spent with American Tourister, Rimowa and Samsonite. Booking a hotel online? Get seven Skywards miles per AU$10 spent with Booking.com. Or indulge in a Trafalgar or Contiki tour and be rewarded with nine miles per AU$10 on your tour price.
Even simple purchases can slowly build your Skywards balance. Stock up on Nespresso capsules to receive seven miles per AU$10, or receive a flat 39 Skywards miles per order with Uber Eats. Shop online with BWS and earn up to four Skywards miles per AU$10. That's on top of the Everyday Rewards points you can earn as well – which can become Qantas Points.
Ad – Scroll down to continue reading.Minimum spend, terms & conditions apply.
How Emirates' Skywards Miles Mall compares
Unless you're only interested in earning Skywards miles, it always pays to review your options every time you shop. Some retailers choose to partner with multiple frequent flyer programs. And the number of points or miles you could earn on the same purchase can sometimes vary significantly.
Let's say you're buying the latest gadget from Apple. Through Emirates' Skywards Miles Mall, you can currently earn seven Skywards miles per AU$10 spent. That's effectively 0.7 Skywards miles per dollar. Make that same purchase through Qantas Shopping and you could instead get one Qantas Point per dollar. Or shop through Velocity and be rewarded even more – with two Velocity Points per dollar spent.
That means you could easily triple the number of frequent flyer points earned per dollar spent, just by shopping around for the best points offer. It's worth keeping in mind if you collect points in multiple programs, as on a $1,000 purchase, those 2,000 Velocity Points could be more useful to you than 700 Skywards miles.
You may find that sometimes, it's only possible to earn rewards via one program. Uber Eats, for example, doesn't offer points through Qantas Shopping or the Velocity eStore. But by clicking through the Skywards Miles Mall, rewards can still be earned with Emirates.
Skywards miles can also be redeemed in many ways – including on Qantas flights. That's handy to know if your balance is on the smaller side, as you can still get value from a small pool of miles. A one-way Qantas flight from Sydney to Melbourne costs 10,000 Skywards miles in Economy, or 20,000 Skywards miles in Business. Taxes, fees and charges are payable, in the region of AU$54-68 one-way.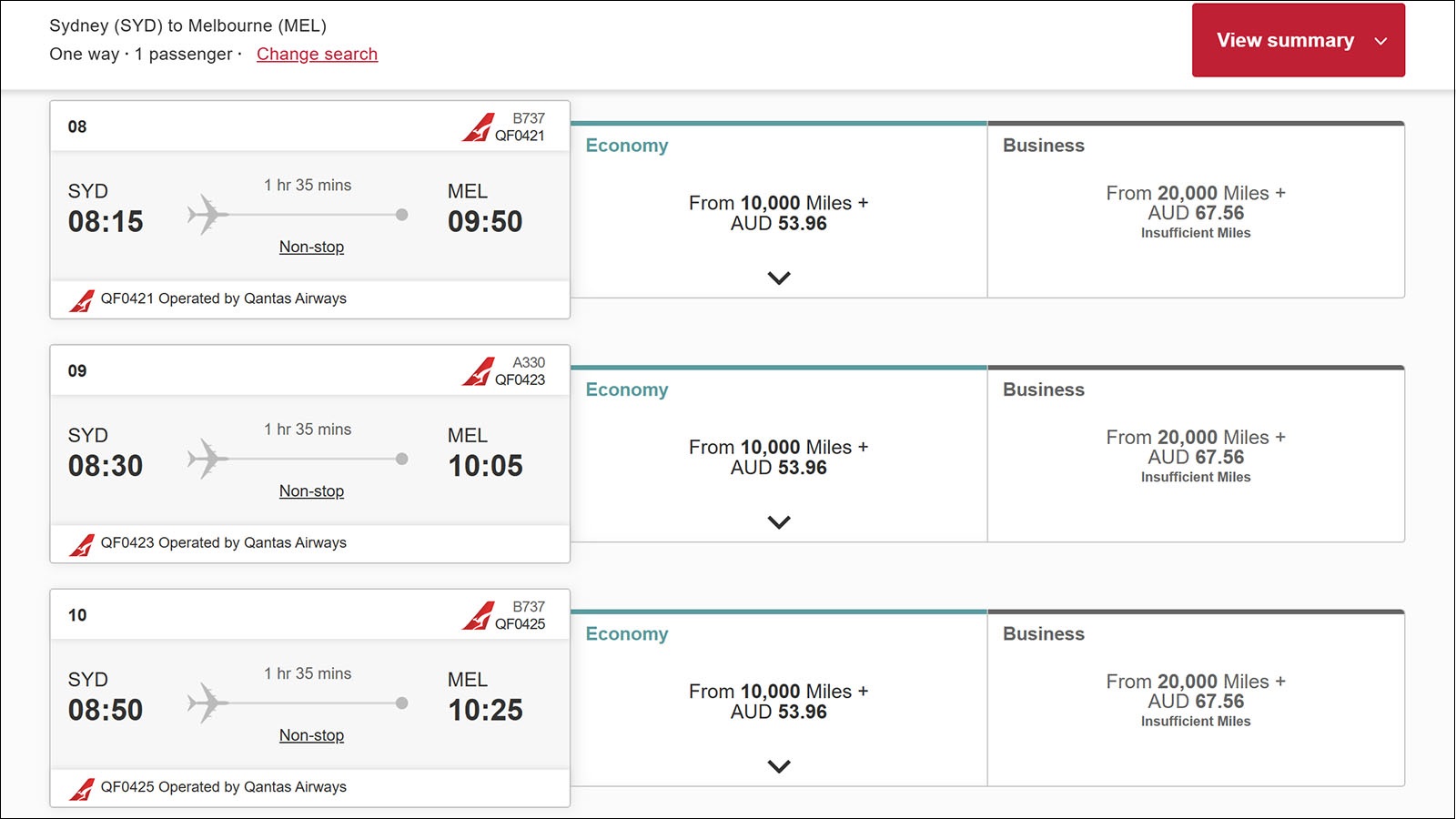 Summing up
Emirates' Skywards Miles Mall is one easy way to top-up your Skywards balance. But unless you're regularly spending some serious coin shopping online, these purchases alone aren't likely to deliver enough miles for a reward flight.
It's also worth remembering that for most Skywards members, miles expire three years after they were earned. It's a similar 'hard expiry' policy as with Singapore Airlines KrisFlyer. Many Australians would instead be more accustomed to the favourable expiry policies of Qantas Frequent Flyer and Velocity Frequent Flyer. In these programs, every time a member earns or spends points, the expiry clock is reset on the entire account balance.
In other words, with Skywards, you can't build your balance up over many, many years to earn a big reward. If you can't collect all the miles you need within a three-year period, you simply won't be able to book your dream reward before the oldest miles begin expiring. Only Skywards Platinum members are exempted from Emirates' usual expiry policy.
Fortunately, there are other ways to earn Skywards miles beyond flying. Through Emirates' Your World Rewards partnership with Marriott, eligible members can earn both Skywards Miles and Marriott points with every hotel stay.
It's also possible to transfer points into Skywards from some other loyalty programs. In Australia, this includes American Express Membership Rewards – albeit with a reduction in that conversion rate from October. Points can also be transferred from CommBank Awards, but at an unfavourable 4:1 conversion rate.
Skywards now counts over 2.2 million Australian members, with more than 30 million members worldwide.
Also read: Qantas Frequent Flyer vs Emirates Skywards: which is best for Emirates flights?
Feature image courtesy of Emirates.
---
Stay up to date with the latest news, reviews and guides by subscribing to Point Hacks' email newsletter.
Emirates expands Skywards Miles Mall to Australia
was last modified:
August 25th, 2023
by