You can now convert KrisFlyer miles into Marriott Bonvoy points
While bulk transfers aren't attractive, small, strategic conversions can be a smart move.
Posted:
January 12, 2023 - 3:00 pm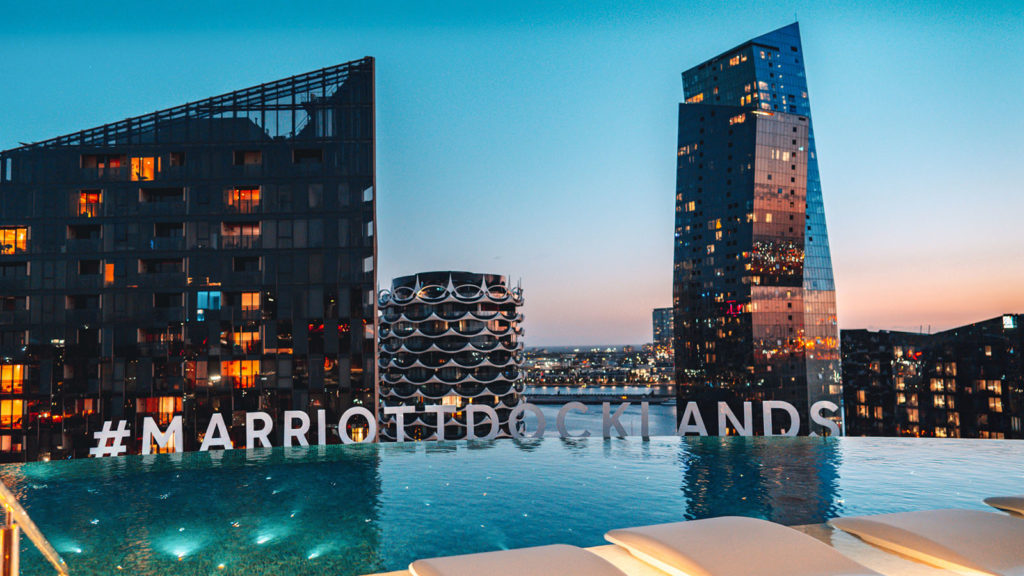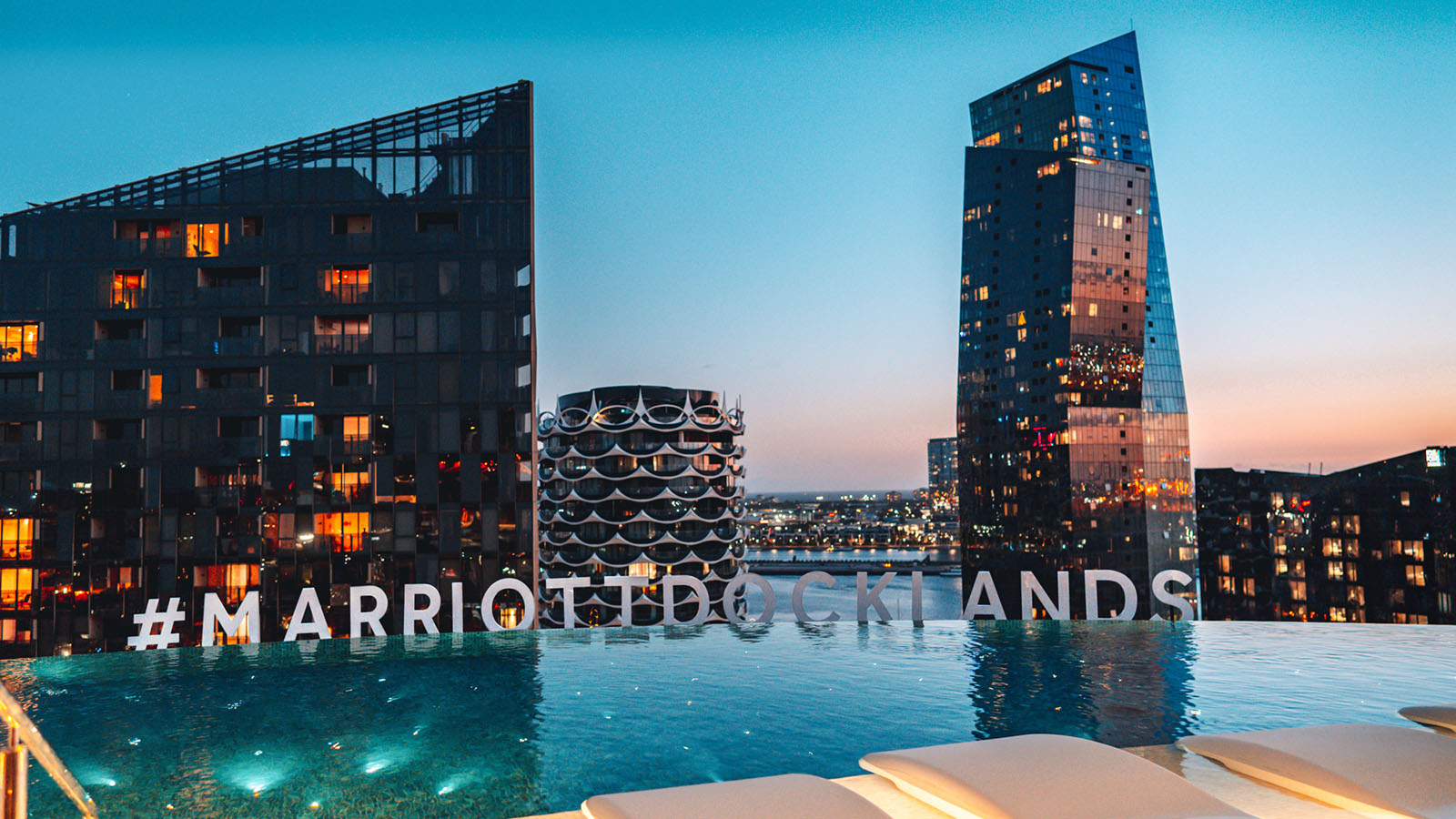 What we'll be covering
Singapore Airlines' KrisFlyer miles are now even more flexible, with points conversions now possible to the Marriott Bonvoy hotel loyalty program.
Previously, Marriott Bonvoy points could be converted into KrisFlyer miles – turning those hotel points into frequent flyer points. This update unlocks transfers in reverse, from frequent flyer points to hotel points, providing added flexibility.
Points conversion rate from KrisFlyer to Marriott Bonvoy
KrisFlyer members can convert their Singapore Airlines miles into Marriott Bonvoy points at the following rate.
Two KrisFlyer miles = one Marriott Bonvoy point.
For example, transferring 50,000 KrisFlyer miles would fetch 25,000 Marriott Bonvoy points.
There's a minimum transfer of 3,000 KrisFlyer miles per conversion – that's 1,500 Marriott Bonvoy points, given the 2:1 rate. KrisFlyer members can convert up to 180,000 KrisFlyer miles to Marriott Bonvoy each calendar year. Again, given the 2:1 rate, that's 90,000 Marriott Bonvoy points in total.
This ceiling could be reached in a single transfer, or across multiple conversions throughout the year. As long as each transfer is for at least 3,000 KrisFlyer miles, and doesn't exceed the annual cap of 180,000 KrisFlyer miles, it's A-OK.
Points conversions from Marriott Bonvoy to KrisFlyer remain at a 3:1 rate. There's also no change to Marriott's offer of a bonus 5,000 KrisFlyer miles for every 60,000 Marriott Bonvoy points converted in a single transaction.
(Marriott Bonvoy has recently stopped offering that 5,000-mile incentive on transfers to American Airlines AAdvantage, Avianca LifeMiles, Delta SkyMiles and Korean Air SKYPASS, though).
As you'll see from the conversion rates, it doesn't make sense to repeatedly move points back and forward between the two programs. For instance, converting 120,000 KrisFlyer miles to Marriott Bonvoy gets 60,000 Marriott Bonvoy points. But convert those same 60,000 points back to KrisFlyer, and you'd only get 25,000 KrisFlyer miles – that's 20,000 miles under the 3:1 rate, plus Marriott's 5,000-mile bonus.
Also read: How to transfer Marriott Bonvoy points to frequent flyer partners
Ad – Scroll down to continue reading.Minimum spend, terms & conditions apply.
Why transfer miles from KrisFlyer to Marriott Bonvoy?
Given the power of spending KrisFlyer miles on international flights, forgoing those opportunities to gain hotel loyalty points won't always make sense. In fact, the greater number of KrisFlyer miles converted to Marriott Bonvoy, the greater the opportunity lost in not using them for value in the sky.
But that doesn't mean you should never convert from KrisFlyer to Bonvoy. Here are a few scenarios where conversions from Singapore Airlines to Marriott can make sense, in moderation.
When you need just a few more points for a Marriott Bonvoy redemption
Let's say you have a good number of points already sitting in your Marriott Bonvoy account. You're planning to spend those points on a hotel stay, but are just a few thousand points short of that goal.
By transferring a small number of KrisFlyer miles across to Bonvoy, you could then have all the Marriott points you need for a completely free stay. That's certainly more appealing than having to pay full price for that hotel instead.
This gets even truer if you have more than enough Marriott Bonvoy points for a three-night stay, and are topping up your account to cover a fourth night. That's because Marriott Bonvoy has a handy 'fifth night free' hack. Effectively, you spend the points required for a four-night visit, but can stay for five nights instead.
By topping up your Marriott Bonvoy balance in this scenario, those transferred KrisFlyer miles could help you stay not one, but two extra nights without having to pay cash for the room.
Also read: New to the Marriott Bonvoy program? Start here!
When you're close to a Marriott Bonvoy 5,000-mile transfer bonus
Another great use of Marriott Bonvoy points is to convert them into airline frequent flyer points. Given the transfer rates from KrisFlyer to Marriott Bonvoy (2:1) and then from Bonvoy to its other partners (3:1), this isn't a move you'd make every day.
But if you already have a chunk of Marriott Bonvoy points, a small transfer from KrisFlyer could pay for itself, and then some.
Let's say you already have 58,500 Marriott Bonvoy points in your account. If you can get to an even 60,000 Marriott points, and then transfer those points to an airline in a single conversion (aside from the few exceptions above), you can unlock a further 5,000 frequent flyer points or miles.
Under this scenario, an extra 1,500 Marriott Bonvoy points gets you from 58,500 to that goal of 60,000. Making just the minimum transfer of 3,000 KrisFlyer miles gets you exactly what you need – 1,500 Marriott Bonvoy points. In turn, that unlocks Marriott's separate 5,000-mile bonus. Yes, by sacrificing 3,000 KrisFlyer miles up front, you can quickly and easily gain back even more miles via Marriott.
This makes sense even if you're planning to convert those Marriott Bonvoy points straight back to KrisFlyer. Transferring 58,500 Marriott Bonvoy points would usually give 19,500 KrisFlyer miles, at the usual 3:1 rate. But transferring 60,000 Marriott Bonvoy points gets 25,000 KrisFlyer miles, given the 5,000-mile bonus.
By cashing in those 3,000 KrisFlyer miles up front, you'll ultimately get back 5,500 KrisFlyer miles in return – a gain of 2,500 KrisFlyer miles. It's a small win, but it's a win nonetheless, thanks to this new partnership.
When your KrisFlyer miles are expiring
Any miles used are better than miles wasted – regardless of how those miles are spent. And unlike Australian frequent flyer programs, KrisFlyer uses a hard expiry for miles. Regardless of account activity, KrisFlyer miles expire three years after they were earned.
If you have just a few thousand KrisFlyer miles in your account, transferring them to Marriott Bonvoy is certainly better than letting them vanish. It's nice to have this option too, as you'd need more than just a few thousand miles to book a flight through KrisFlyer – there's not much else you can do with them.
It's also worth remembering that KrisFlyer miles can once again be converted into Virgin Australia Velocity Points at a 1.55:1 rate. But the minimum transfer from KrisFlyer to Velocity is a little higher than for Marriott, at 5,000 KrisFlyer miles.
So, if you have at least 3,000 KrisFlyer miles expiring, but don't have at least 5,000 KrisFlyer miles in your account, Marriott is your next-best option to avoid them evaporating entirely.
Summing up
When it comes to reward points, any extra flexibility is always welcome. Whether that flexibility creates some fantastic 'sweet spots' or merely serves as a 'backup plan' comes down to the conversion rates.
Given the 2:1 transfer rate from KrisFlyer to Marriott Bonvoy, this won't be a particularly attractive proposition for converting large numbers of KrisFlyer miles into hotel points. But some well-timed, small and strategic transfers could still prove useful, despite the haircut built into the transfer rate.
If points conversions from KrisFlyer to Bonvoy suit your travel goals, head to this page of the Singapore Airlines website to get started.
Also read: Should you convert points between Velocity and KrisFlyer?
Feature image by Brandon Loo for Point Hacks.
---
Stay up to date with the latest news, reviews and guides by subscribing to Point Hacks' email newsletter.
You can now convert KrisFlyer miles into Marriott Bonvoy points
was last modified:
August 24th, 2023
by