Choice Hotels' Radisson Americas takeover: what it means for you
There's bound to be some confusion brewing among members of Radisson Rewards...
Posted:
August 15, 2022 - 10:00 am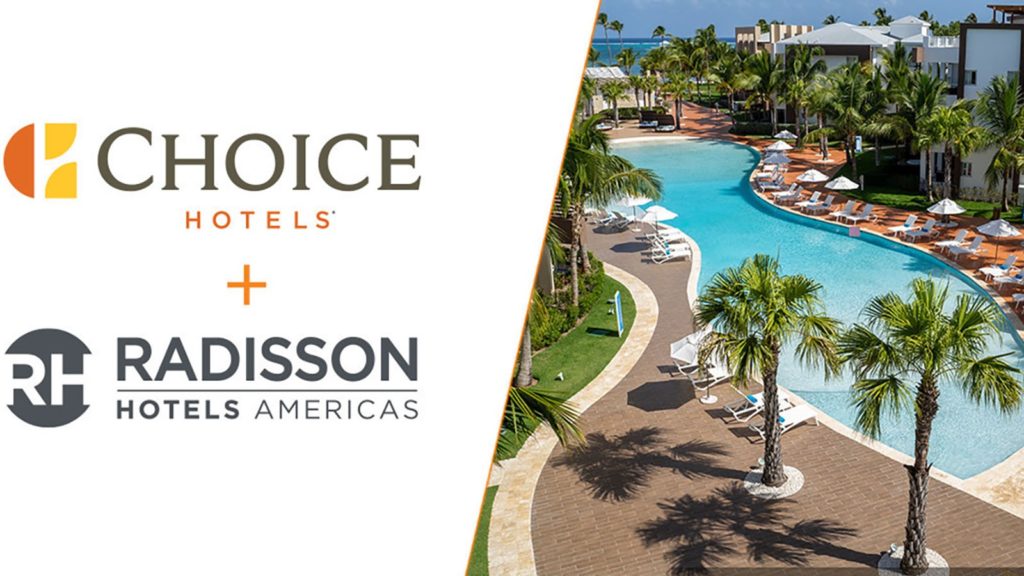 What we'll be covering
Choice Hotels now holds the keys – quite literally – to every Radisson across the Americas, following a successful takeover valued at US$675m (AU$947.7m). The move adds 67,000 rooms and 624 properties to Choice Hotels' growing stable.
You'll find those hotels across the United States, Canada, Latin America and the Caribbean. These are the markets currently under the umbrella of Radisson Hotels Americas.
But what does this mean for members of the Choice Privileges program, and of Radisson Rewards Americas? We're glad you asked!
Choice Hotels acquires Radisson Hotels Americas
With this potential takeover flagged back in June, Choice Hotels is now the owner of Radisson Hotels Americas.
It's worth noting that by buying Radisson Hotels Americas, Choice Hotels doesn't own the global Radisson chain. It only owns 'Radisson' in the USA, Canada, Latin America and the Caribbean.
But still, there are a lot of Radisson properties now under the banner of 'Choice Hotels':
10 Radisson Blu hotels
130 Radisson hotels
9 Radisson Individuals properties
One Park Plaza hotel
Four Radisson RED hotels
453 Country Inn & Suites by Radisson locations
17 Park Inn by Radisson hotels
These hotels will all retain their 'Radisson' names. For now, travellers won't notice any difference during their stays either. The Radisson Rewards Americas loyalty program remains in operation too. Through that program, guests can continue earning and spending points everywhere they could before.
Our existing and new hotel owners will benefit from the improved business delivery capabilities of the combined companies, including our award-winning loyalty program, proprietary tools and emerging technologies that will enable them to capture more business, lower their hotel operating costs, reach new customers and respond to evolving industry trends.

– Patrick Pacious, President and CEO of Choice Hotels
The future of Choice Privileges and Radisson Rewards Americas
For the time being, Choice Hotels hasn't set out its plans for the Radisson Rewards Americas program.
But the comments by Choice Hotels' Patrick Pacious suggest that the chain's newly-acquired Radisson properties may eventually switch to Choice Privileges. That is, travellers staying at a Radisson hotel across the Americas may soon earn and spend points via Choice Privileges instead.
If that's the case, it's likely that the Radisson Rewards Americas and Choice Privileges programs would merge. Travellers would have their existing Radisson status recognised at Choice properties. And similarly, Choice's own elite guests would enjoy familiar perks at Radisson across the Americas.
It's early days, and again, Choice's exact plans for Radisson members haven't been laid out. For now, the two programs remain separate.
A guest with status in the Radisson Rewards Americas wouldn't currently qualify for perks at a Choice Hotels-brand property. The same is true in reverse, for Choice Privileges members staying at Radisson in the Americas.
We'll keep you updated when we know more.
Ad – Scroll down to continue reading.Minimum spend, terms & conditions apply.
What does this mean for global Radisson Rewards members?
In recent years, the Radisson chain has taken an unconventional approach to loyalty.
Rather than a single global program – along the likes of Hilton Honors or Marriott Bonvoy – Radisson has maintained two separate, mirrored programs. There's:
To earn points across the globe, travellers have had to maintain membership in both programs. Points are transferrable between the two, but it's still less than ideal.
As well, travellers who earn status in one program don't automatically receive elite membership with the other. Members can certainly request this via Radisson customer care, and the chain is usually willing to oblige. But it's not quite as streamlined as when Marriott was operating both Marriott Rewards and Starwood Preferred Guest, for instance.
For now, there's no change to the connection between Radisson Rewards and Radisson Rewards Americas. That said, it'll be interesting to see what impact this takeover has on that relationship.
We'll keep our eyes peeled for any status-matching opportunities that may become available between Radisson Rewards Americas and Choice Privileges.
Given members of the global Radisson Rewards program can already match their status to Radisson Rewards Americas, being able to match that onwards to Choice Privileges would be a real win. That would provide recognition at thousands of extra hotels around the globe. We'll certainly keep you posted.
Where does this leave Radisson?
With only its 'Americas' arm sold off, Radisson Hotel Group continues under its own steam elsewhere around the world. This includes in Australia.
There's no change to the chain's Australian hotels or to the local ('non-Americas') Radisson Rewards program. In fact, Radisson still has ambitious plans for its remaining global markets.
Across Europe, the Middle East, Africa and Asia Pacific, the company plans to double its hotel portfolio by 2025. This will hopefully bring more choice to many cities frequented by Australian travellers: particularly where the Radisson Rewards program has a limited presence.
As well, gratis Radisson Rewards Gold status remains a perk of the American Express Platinum Card. If you're eligible and haven't already opted-in, now is a great time to do that.
Summing up
The purchase of Radisson Hotels Americas takes Choice's portfolio to almost 650,000 hotel rooms. Those are found across approximately 7,500 properties in 46 countries and territories.
By comparison, this makes Choice Hotels almost as large as Marriott – the latter counting around 8,000 properties among its portfolio.
It'll certainly be interesting to see what comes of the Radisson Rewards Americas program, and how it becomes integrated with Choice Privileges. This may take some time: especially if recent hotel mergers are anything to go by.
Hopefully, the chains take this opportunity to remove some of the complexity in the current booking and loyalty systems. Having to use entirely different websites and rewards programs for different regions certainly doesn't make it easy for travellers to show their loyalty, and to have it recognised.
Feature image courtesy of Choice Hotels International.
---
Stay up to date with the latest news, reviews and guides by subscribing to Point Hacks' email newsletter.
Choice Hotels' Radisson Americas takeover: what it means for you
was last modified:
August 25th, 2023
by