American Express reduces Qantas Points on co-brand cards
Changes are coming to the Qantas Amex Ultimate Card and Qantas Business Rewards Card.
Posted:
October 6, 2023 - 3:30 pm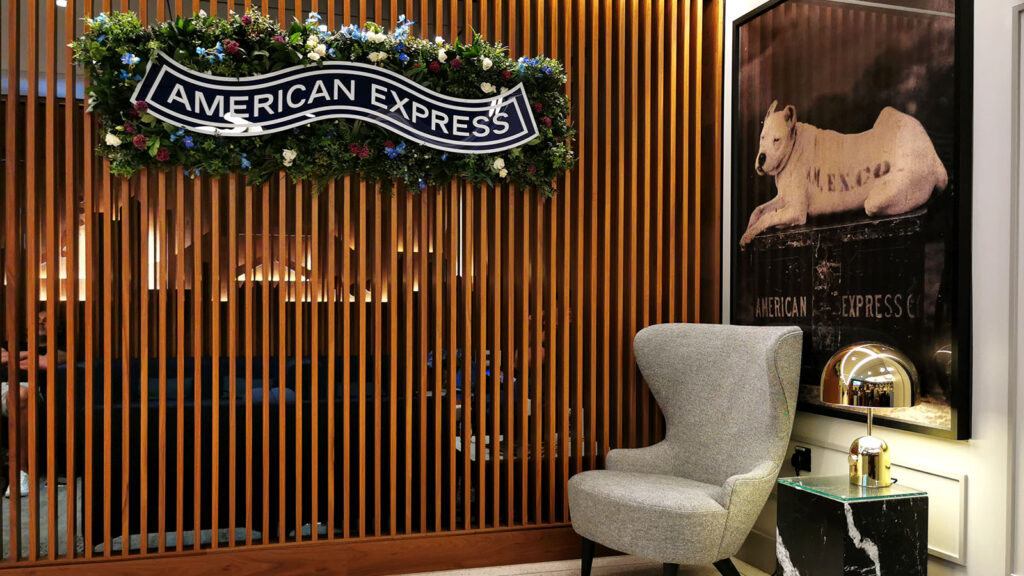 What we'll be covering
American Express is making changes to some of its direct-earning Qantas cards. From next year, new points tiering arrangements will come into place on selected personal and business Qantas co-brand products.
Those with modest spends may not be affected. But those who'll surpass the new tiering thresholds will begin to earn fewer Qantas Points per $1 spent. We've got all the details below.
Interestingly though, these changes only apply to Amex's higher-end Qantas cards. The mid-tier Qantas Amex Premium Card and entry-level Qantas Amex Discovery Card aren't affected.
From time to time, we have to make adjustments to ensure we continue to deliver the exceptional products, service and experiences that our Card Members value.

With these changes, the American Express Qantas Business Rewards Card and the Qantas American Express Ultimate Card will still provide great value Qantas Frequent Flyer earning cards for small businesses and consumers.

Communications were distributed to Card Members to provide them with 90 days advanced notice of changes taking place to the earn rates on their Amex Qantas Cards.

– American Express spokesperson, October 2023
Qantas American Express Ultimate Card
The Qantas American Express Ultimate Card will have a new points tiering policy come into effect. From 10 January 2024, this will impact the number of Qantas Points earned on 'everyday spend'. This covers the vast majority of purchases that a typical Card Member would make on the card. In essence, 'everyday spend' is anything other than a transaction made with government bodies or on selected Qantas products and services.
Right now, the Ultimate Card delivers 1.25 Qantas Points per $1 of everyday spend, uncapped and tier-free. But from 10 January 2024, this earning rate will only apply on the first 100,000 Qantas Points earned via the card per calendar year. Surpass that threshold and the 'everyday spend' rate will then reduce to one Qantas Point per $1 spent thereafter.
There's no 'cap' on points, meaning you'll continue to earn one Qantas Point per $1 of everyday spend above that level. Once a new calendar year begins, so does the next tiering period. This means that if you've previously surpassed 100,000 Qantas Points on the card, the earning rate goes back up to 1.25 Qantas Points per $1 on 1 January each year – for the first 100,000 Qantas Points, and so on.
Any 'bonus points' earned – such as from sign-up bonuses or Amex Offers – don't contribute to the 100,000. But here's a small catch. The extra points earned when spending on selected Qantas products and services do indeed count. That is, when you're earning 2.25 Qantas Points per $1 on direct Qantas spend, all of those points are counted. Points earned on government payments count as well.
That said, there's no change to that earn rate on Qantas spend, which remains at 2.25/$1 without tiering. Government transactions also continue to earn 0.5 Qantas Points per $1 spent, tier-free.
American Express Qantas Business Rewards Card
Changes are also afoot for those with the American Express Qantas Business Rewards Card (QBR Card). New tiering arrangements broadly follow the same structure as those for the personal Ultimate Card – just with a different tiering threshold and subsequent earn rate.
From 10 January 2024, everyday business spend on the QBR Card will continue to earn 1.25 Qantas Points per $1 spent – but only up to 500,000 Qantas Points per calendar year. Reach that level, and the earning rate on everyday business spend drops to 0.75 Qantas Points per $1 spent for the remainder of that calendar year.
There's no change to the number of Qantas Points earned when spending on eligible Qantas products and services (2/$1). There's also no change to the earn rate of 0.5/$1 on government payments, utilities and insurances. But as with the Ultimate Card, all Qantas Points earned from spending contribute towards the annual tally of 500,000 Qantas Points.
With this in mind, any business spending $250,000 or less on the card each year won't see any impact. Entities spending between $250,001 and $400,000 per year may be impacted. Those in this range are more likely to be affected after heavily spending with Qantas, or when surpassing $400,000 of everyday business spend. Businesses spending more than this will almost certainly see a reduction in rewards earned, unless their transactions are wholly with Qantas, or on payments to government bodies, utilities and insurance providers.
There's no annual points 'cap' being imposed, though. The reduction is to the earning rate on everyday business spend after amassing 500,000 Qantas Points in a calendar year. It remains possible to earn an unlimited number of Qantas Points. Those Qantas Points just won't accrue at such a generous rate per dollar spent.
Ad – Scroll down to continue reading.Minimum spend, terms & conditions apply.
What happens to new Amex Card Members?
The changes outlined above will initially affect Card Members who applied for their relevant Amex Qantas card prior to 1 July 2023. But recognising that the new policies would otherwise come into place in just three months, there's some reprieve for newer Card Members.
Customers who applied for the Ultimate or QBR cards between 1 July and 5 October 2023 won't move onto the new tiering arrangements until 10 July 2024. These Card Members will receive notifications from American Express on 18 October 2023, well in advance of the changes.
There's also some respite for Card Members who apply for the affected products between 6 October 2023 and 9 January 2024. For these customers, the new tiering thresholds also won't come into effect until 10 July 2024. We've advised that Amex will proactively communicate these changes, prior to them taking effect.
Those who wait to apply for the impacted cards from 10 January 2024 onwards will have the tiering arrangements in place from the get-go.
Other ways of earning Qantas Points via American Express
It's worth remembering that, from some cards, it's also possible to convert Amex Membership Rewards (MR) points into Qantas Points. This applies to Card Members at the Ascent Premium tier of Membership Rewards. It's associated with holding Amex's metal Platinum or Centurion cards.
On the Amex Platinum Card and Amex Platinum Business Card, Card Members can earn 2.25 MR points per $1 spent on most transactions. And from Membership Rewards, there's a 2:1 conversion rate to Qantas. This equates to 1.125 Qantas Points per $1 spent – uncapped, and without tiering. We've also confirmed with American Express that this 2:1 conversion rate isn't being amended as part of these upcoming changes.
For business owners though, it's worth noting that even via the Platinum Business Card, points conversions from MR to Qantas are to the primary cardholder's personal Qantas Frequent Flyer account only. You can't convert points into the business' Qantas Business Rewards account.
This might be fine for sole traders and family businesses, given Qantas Points can be shared between and redeemed for family members. But for companies, the strategy would make it difficult to use those points for staff to travel.
Summing up
These changes will be quite disappointing for some Card Members. Especially those who spend heavily – either as an individual, or as a business. They also follow American Express' recent devaluations to the separate Membership Rewards program. Through which, Card Members now need to transfer 50% more points from Amex to the likes of Emirates Skywards and Singapore Airlines KrisFlyer to redeem for the same flights, compared to before.
It must also be said, an earning rate of 0.75-1 Qantas Point per $1 spent via American Express will be no better than offered on some competing Mastercard and Visa products. But where Amex differs is in the ability to continue earning points at that rate without annual capping. And of course, to earn points at a higher rate each year before reaching the relevant tiering threshold.
Even so though, the changes could be impactful enough for some Card Members to rethink and rejig their points-earning strategy. For business owners, it may also increase the appeal of payment processing platforms such as Pay.com.au.
As an example, businesses processing transactions through Pay can also earn PayRewards Points – even on transactions funded by EFT. PayRewards Points can convert into points or miles with Qantas Business Rewards, Virgin Australia Business Flyer and Singapore Airlines KrisFlyer. This could provide a cost-effective alternative to earning points from credit card spend – or a double-dip, by funding transactions by credit card and also earning PayRewards Points on the same.
Also read: Amex adds HawaiianMiles and Qatar Airways Privilege Club to Membership Rewards
Feature image by Chris Chamberlin for Point Hacks. Pay.com.au is affiliated with Point Hacks.
---
Stay up to date with the latest news, reviews and guides by subscribing to Point Hacks' email newsletter.
American Express reduces Qantas Points on co-brand cards
was last modified:
October 6th, 2023
by