Air Canada brings back Brisbane-Vancouver flights
Using your Velocity Points to North America just got even easier.
Posted:
March 17, 2022 - 4:05 pm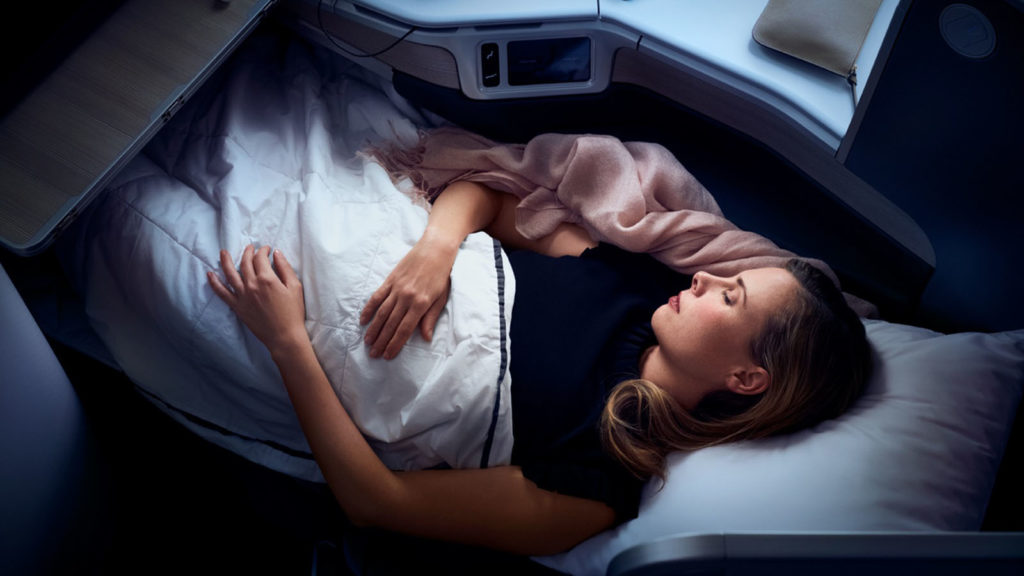 What we'll be covering
Air Canada is returning to Brisbane, with non-stop flights to and from Vancouver. While the airline had paused its Queensland services during COVID, they'll be back from 1 July 2022.
Running four times a week, travellers can connect onwards from Vancouver to a host of other destinations across Canada, the USA and beyond. Through its partnership with Virgin Australia, domestic connections Down Under can also be booked in conjunction with a Vancouver flight.
At Brisbane Airport we are ecstatic, as we know that additional international flights benefit hard-hit hospitality, tourism and export businesses right across Queensland. 75% of all Queensland's international arrivals fly into Brisbane Airport, with many travelling on to places such as the Gold Coast, Sunshine Coast, Bundaberg, the Whitsundays and Cairns.

While today's announcement by Air Canada is an important sign Queensland is heading in the right direction, we know international travel will take several years to make a full recovery.

– Gert-Jan de Graaff, CEO Brisbane Airport Corporation, 17 March 2022
Air Canada's Boeing 787 cabins
Using a Boeing 787-9, Air Canada's Dreamliner comes equipped with Signature Class (Business Class), Premium Economy Class and Economy Class.
Up the front, its Signature Class product delivers a fully-flat bed in a favourable 1-2-1 configuration. If the seat looks familiar, that's because it's based on the same design as Virgin Australia's previous The Business cabin (sadly now defunct).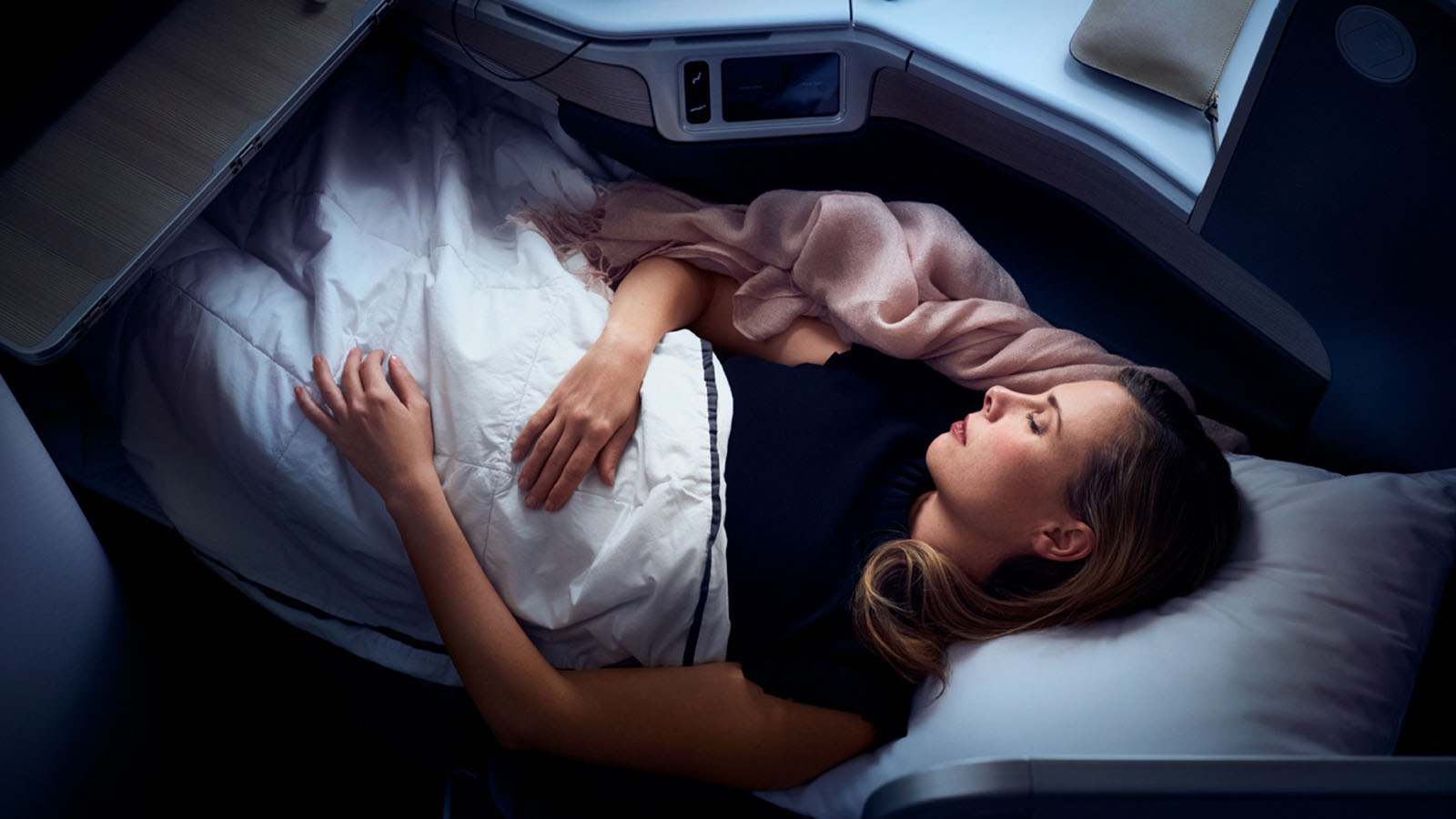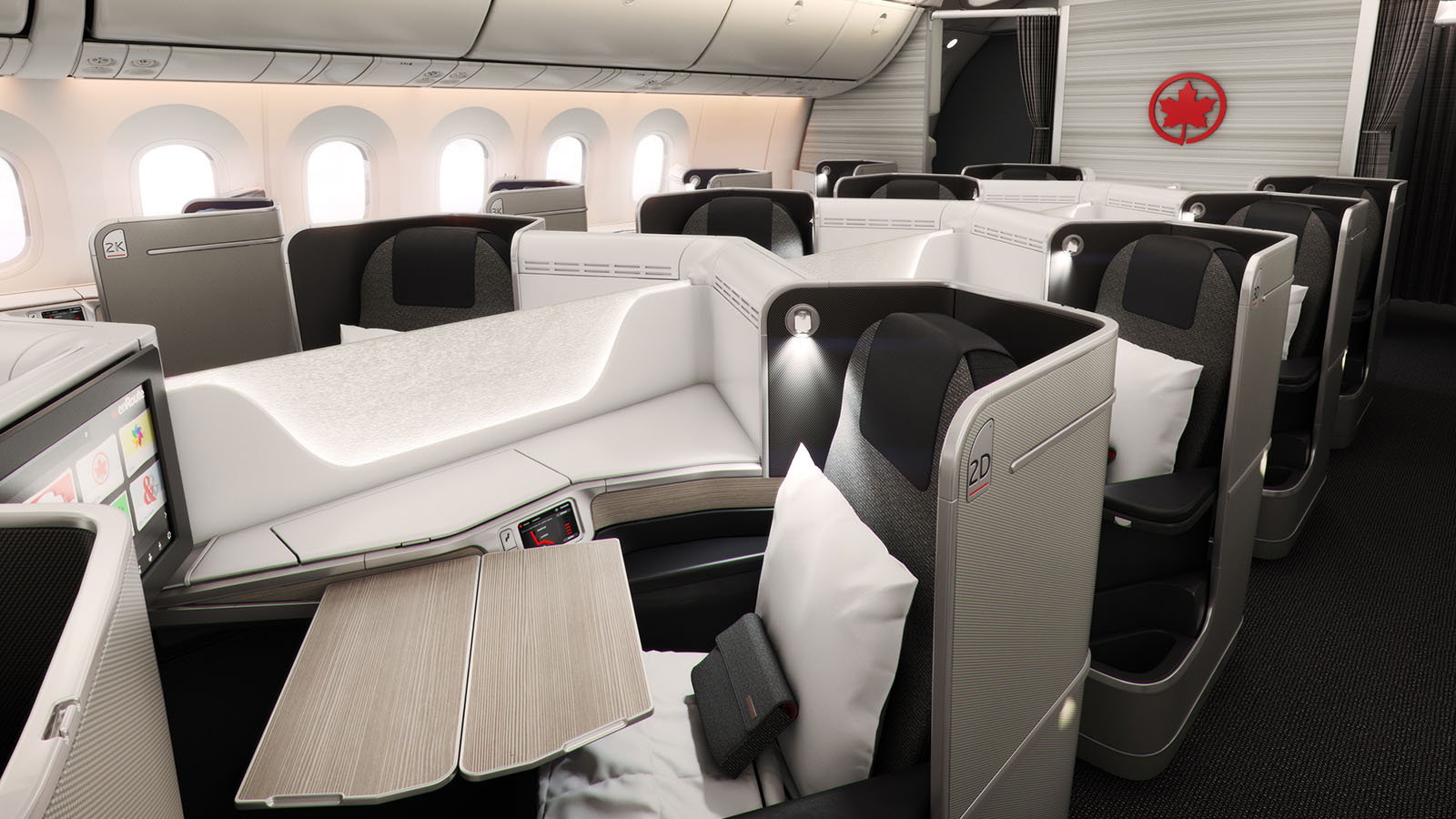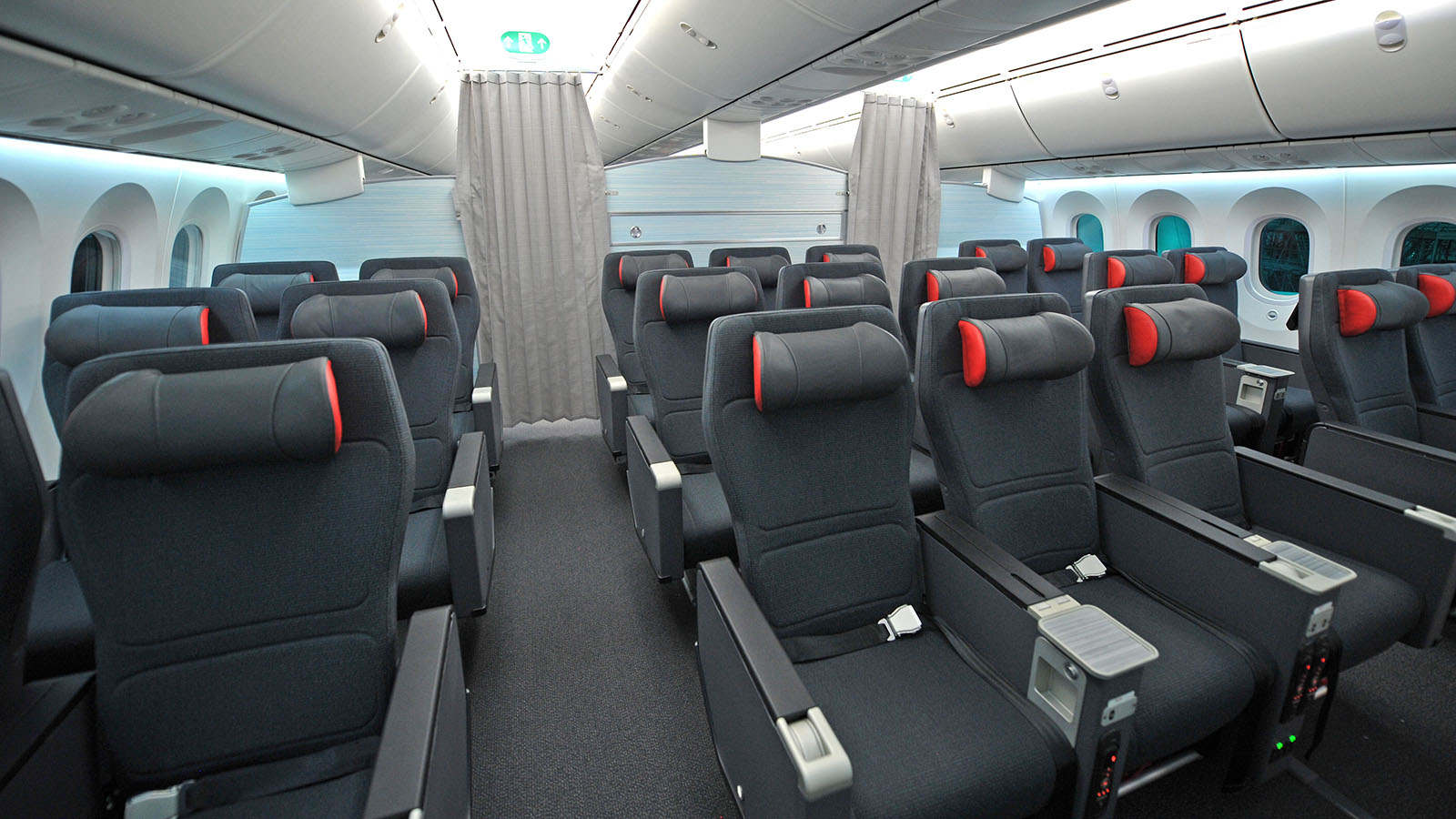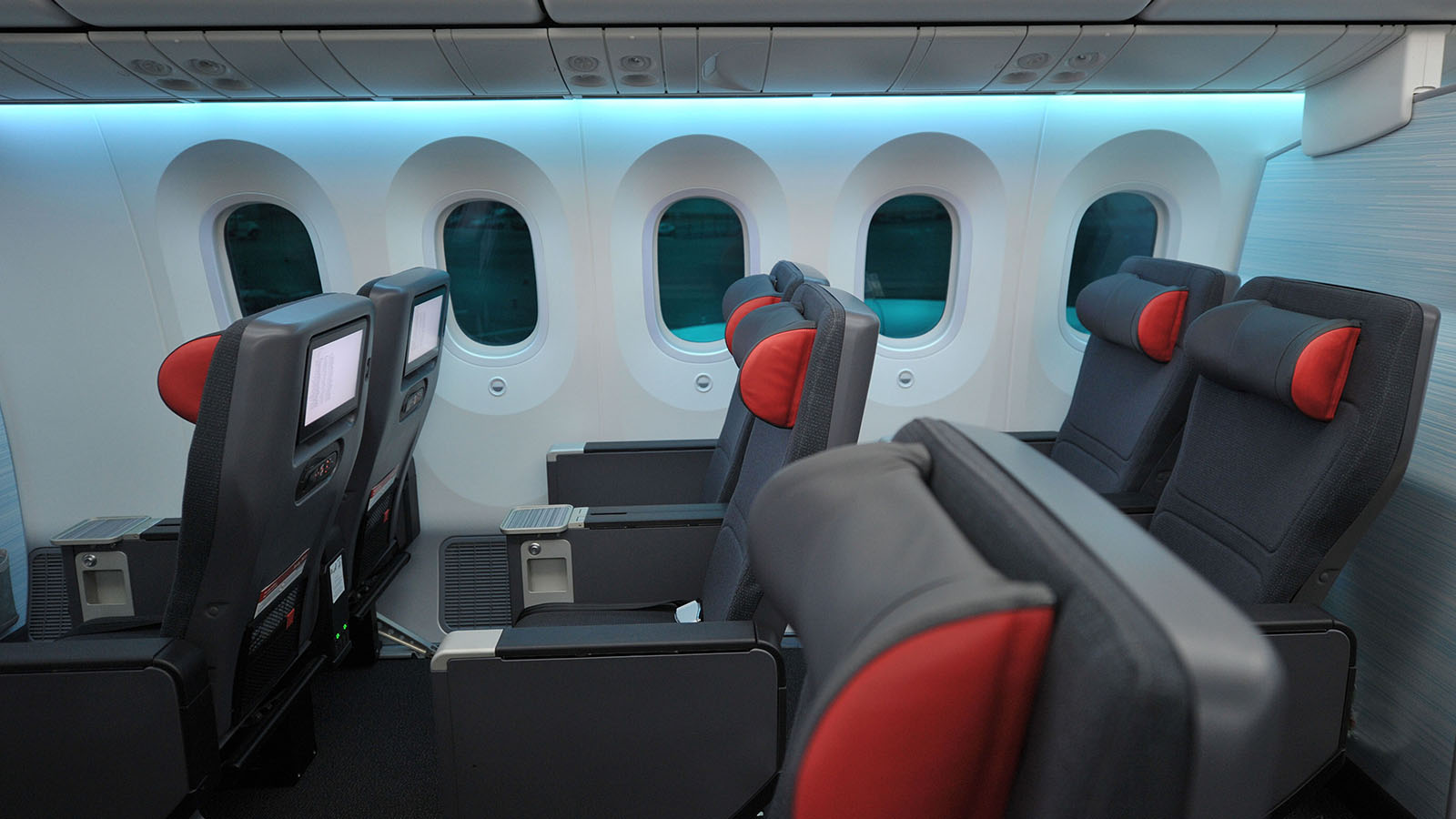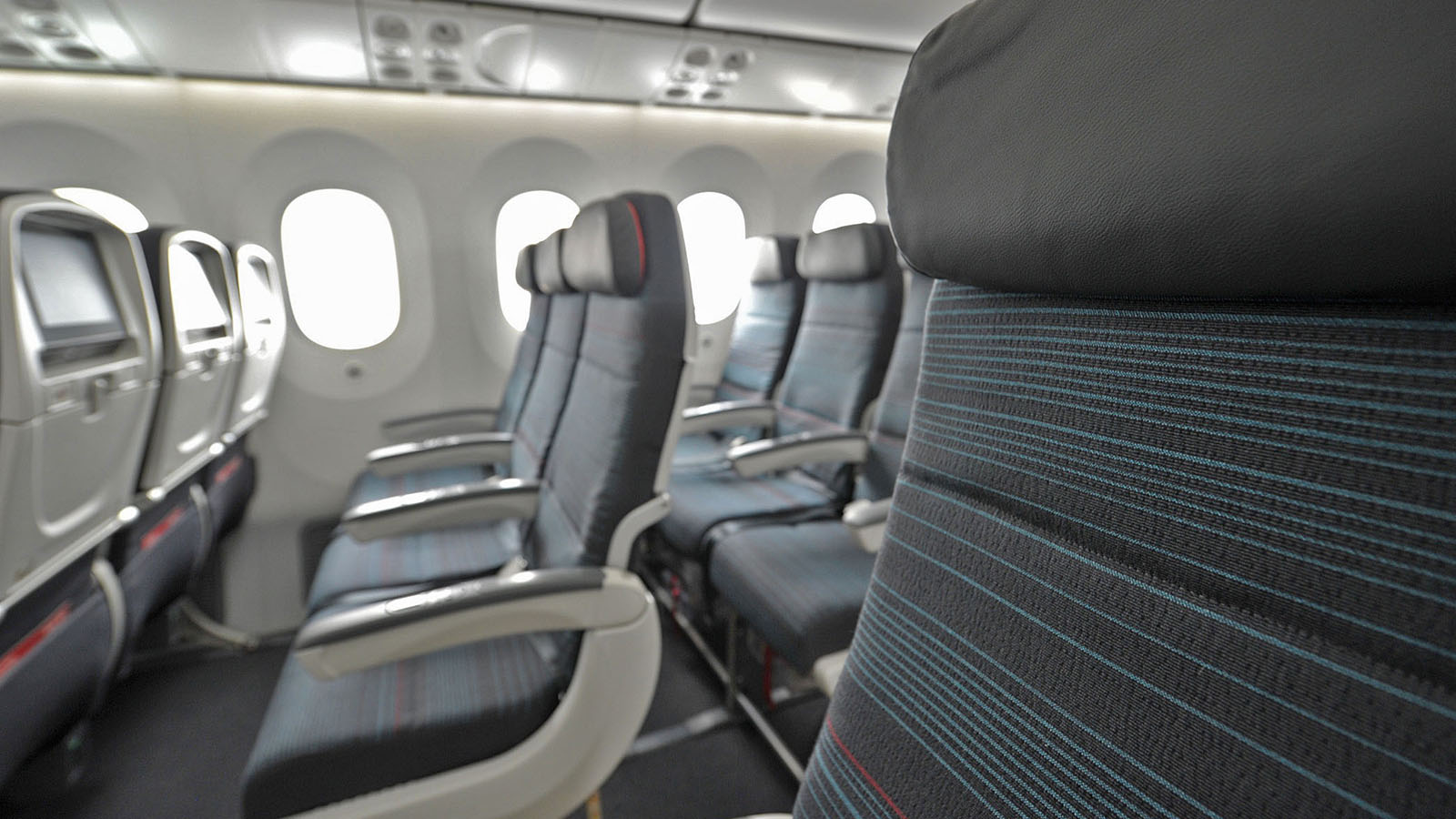 Behind that sits a cosy Premium Economy Class cabin, with reclining seats in a 2-3-2 layout. Rounding out the experience is standard Economy Class, designed in a typical 3-3-3 configuration.
Air Canada's flights between Brisbane and Vancouver aren't yet on sale for the 1 July launch, but are currently open for booking later in the year. We expect that to change soon, now that a firm date has been set for the airline's return.
Ad – Scroll down to continue reading.Minimum spend, terms & conditions apply.
Booking Vancouver flights using points
There are many ways you can book Air Canada from Brisbane to Vancouver and beyond. Here's a look at how to do it using Virgin Australia Velocity Points, as well as through Air Canada's own Aeroplan program.
Using Velocity Points on Air Canada flights
With Air Canada reward bookings available through the Virgin Australia website, it's easy to secure a seat using your Velocity Points.
On the flight search page, simply tick that you're booking using Velocity Points, and key in your preferred travel plans. Subject to availability, you'll then be able to book Air Canada's Brisbane-Vancouver flight, as well as other Air Canada routes.
At the time of writing, Velocity members can book Air Canada rewards in Economy Class and Signature Class (Business Class), but not Premium Economy Class.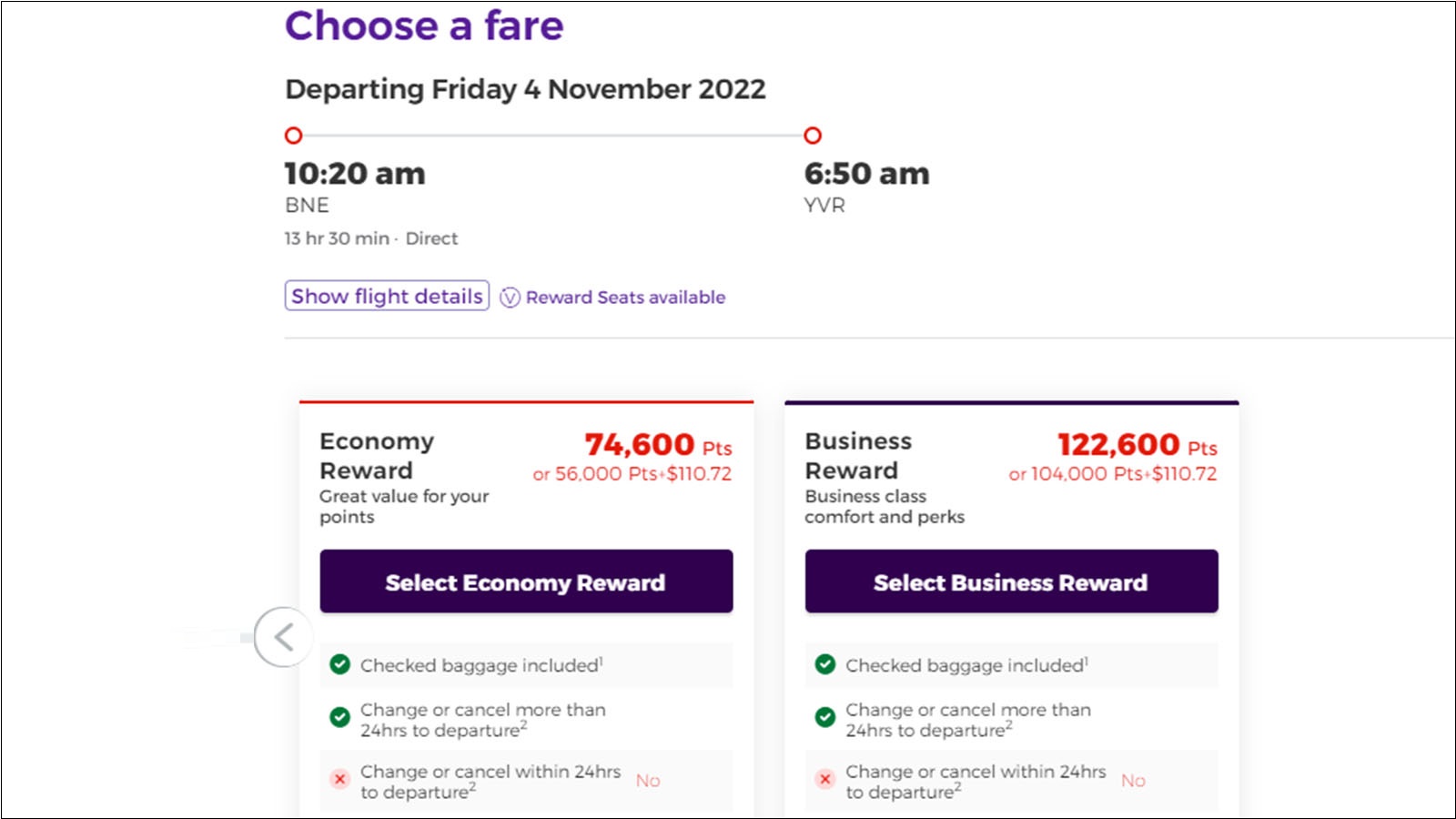 Through Velocity Frequent Flyer, you'll part with either 56,000 Velocity Points for Economy Class, or 104,000 Velocity Points for Signature Class. Those figures are per person, one-way from Brisbane to Vancouver. There's also AU$110.72 to pay in taxes, fees and charges – also per passenger, one way.
While reward seats in Economy Class are easy to come by, Signature Class rewards are more scarce. But there are some there if you're flexible with travel dates.
Booking Air Canada flights using Aeroplan Points
Of course, it's also possible to book Air Canada's Brisbane-Vancouver flights using the carrier's own Aeroplan Points.
While you can't earn these through credit card spend in Australia, Aeroplan often runs 'buying points' promotions. This means you could buy a chunk of frequent flyer points directly, and use them to travel.
There isn't a set number of Aeroplan Points needed to book from Brisbane to Vancouver, as the program uses dynamic pricing. But on a good day, expect to pay around 43,900 points for Economy Class, 57,800 points for Premium Economy Class, and 72,000 points for Signature Class.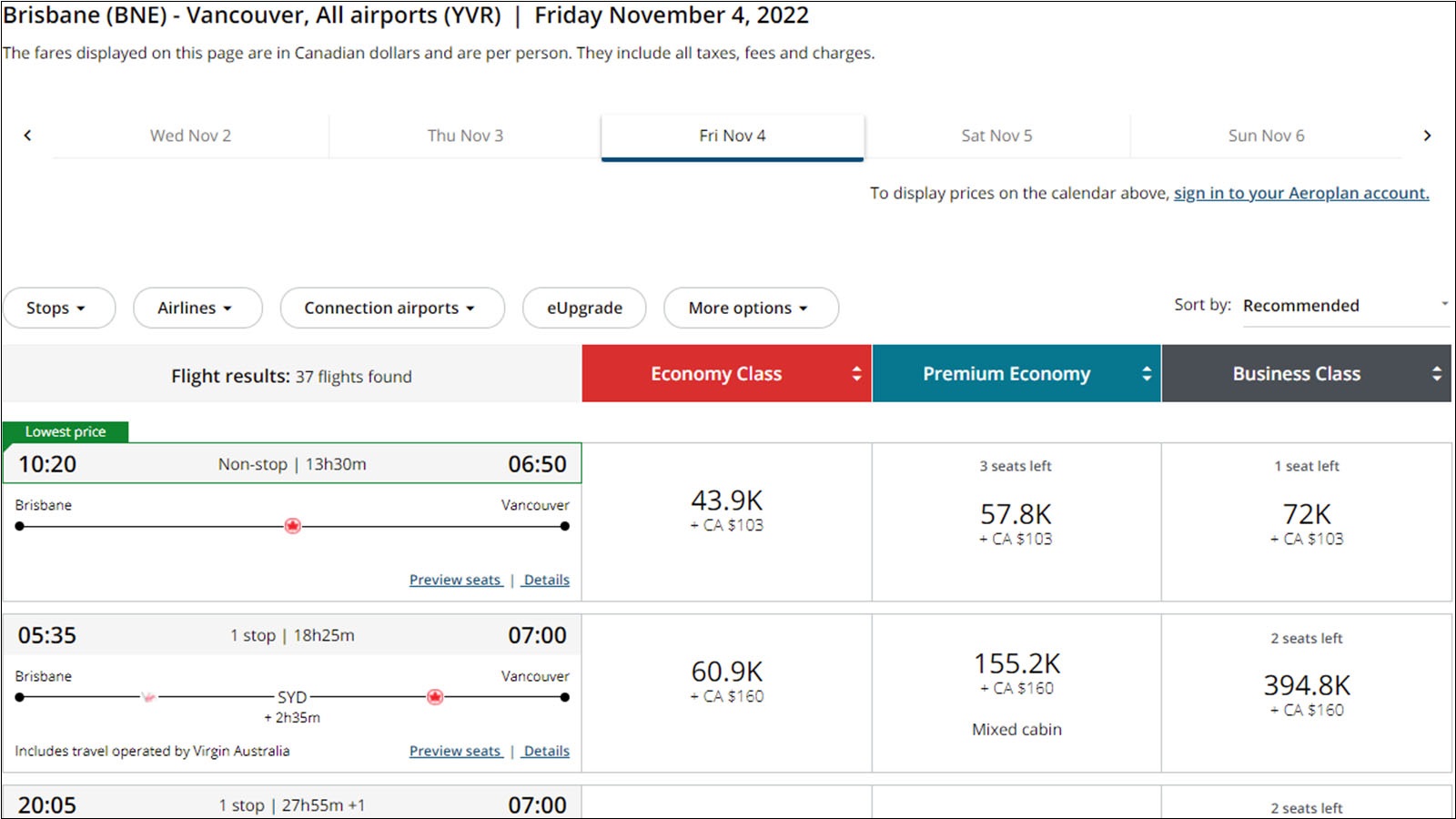 Those numbers flex up and down with demand, so depending on when you travel, you may need significantly more points. On flights later the same week, Premium Economy Class required 164,600 Aeroplan Points. That's more than a Signature Class seat on the same flight!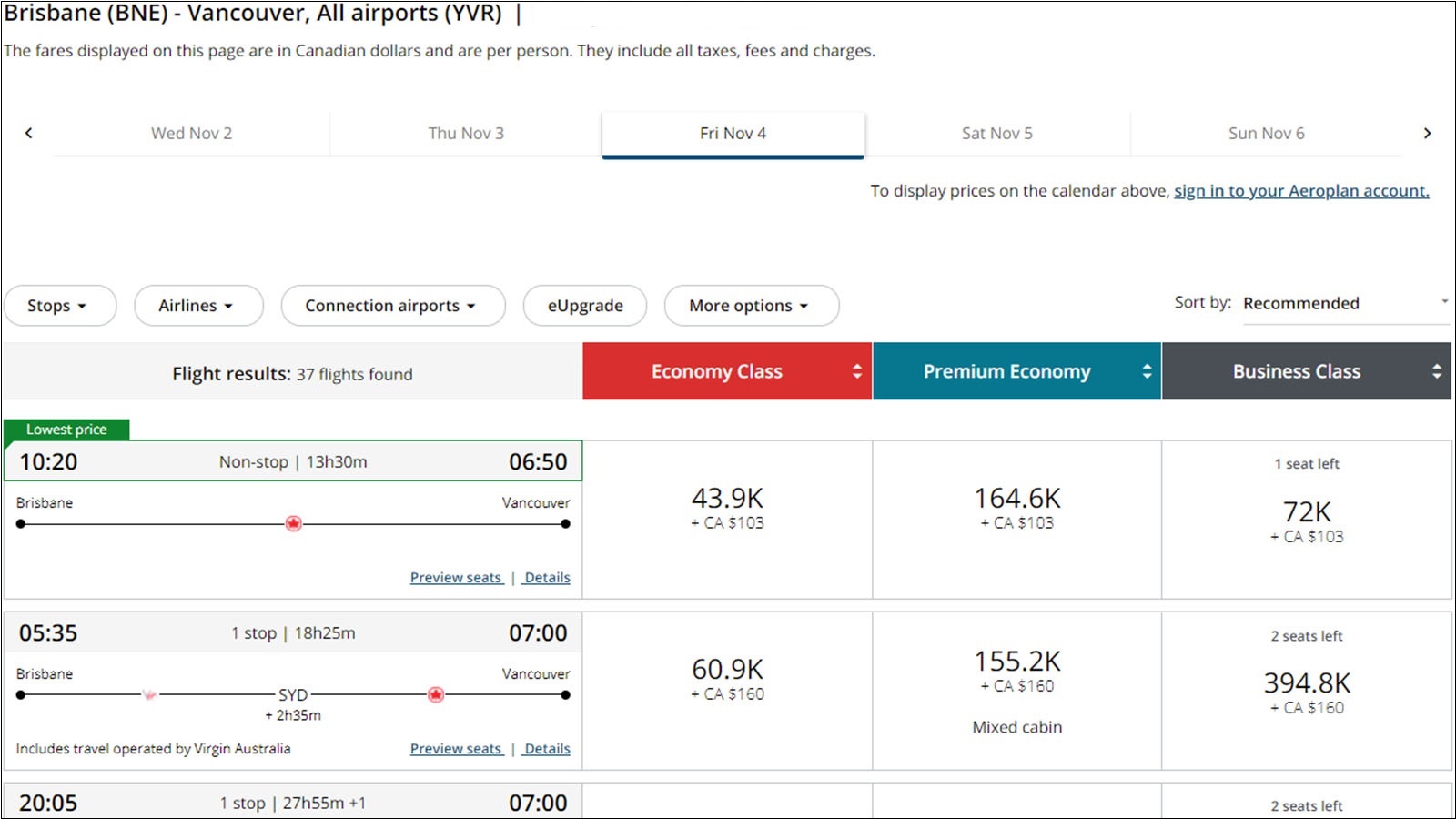 Speaking of Signature Class, that cost can also climb quickly. While a Signature Class seat can be 72,000 Aeroplan Points one day, it can skyrocket to 241,100 Aeroplan Points the next.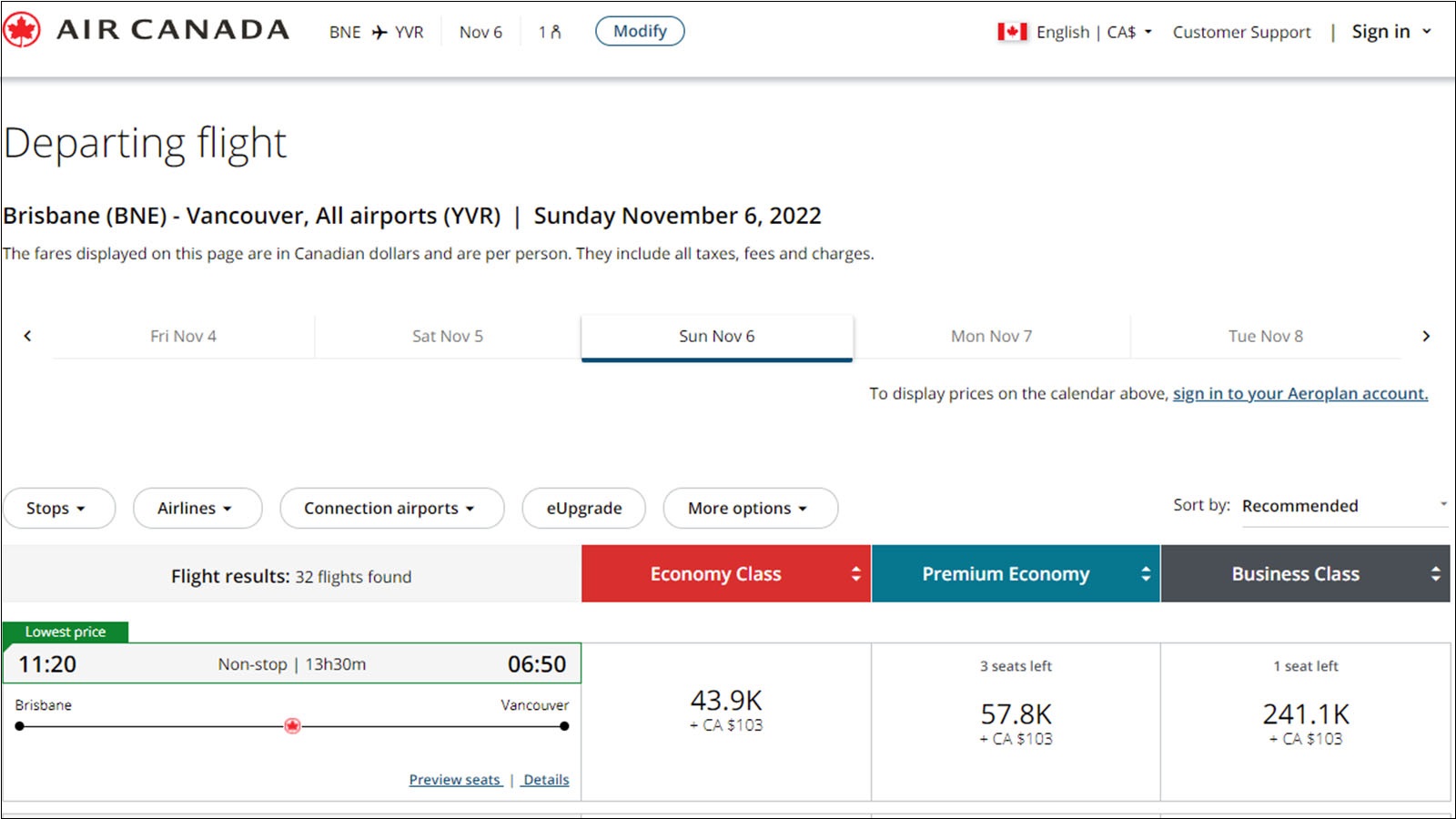 If you plan to buy Aeroplan Points purely to spend on Air Canada flights, do check the number of Points needed to travel on your preferred date. That way, you can confirm whether buying Points is good value before you purchase them.
Summing up
Air Canada is back in Brisbane's skies, opening up fresh travel opportunities to North America and beyond. With Virgin Australia and Hawaiian Airlines not currently serving US routes from Brisbane, Air Canada is the next-best way for Velocity members to reach the United States.
With US Preclearance facilities at Vancouver Airport, you can clear US immigration before your connecting flight. Then when you land in the United States, you'll walk straight out of the airport – just like a domestic traveller.
From personal experience, US Preclearance is a real time-saver in Vancouver. Forget the long lines at LAX passport control. With Preclearance, you're through in no time at all, and can continue to the US quick-smart.
---
Stay up to date with the latest news, reviews and guides by subscribing to Point Hacks' email newsletter.
Air Canada brings back Brisbane-Vancouver flights
was last modified:
August 24th, 2023
by