I have previously written about how I earned 1 million points in two years, so thought it was only logical to also write about how I have used these 1 million points.
The bottom line straight up…
There is little value in cashing in your frequent flyer points for merchandise, such as the ubiquitous toaster, a movie ticket or a new phone. Take a new iPhone 11 for example, which retails for $1199 and will set you back 208,530 points through the Qantas Shopping portal. This will net you just over 0.57 cents per point.
That value per point is well below the Point Hacks estimated value of a Qantas point. If you want a new iPhone and can't otherwise afford it, then, by all means, go for it, but do recognise that you are losing quite a bit of value as compared to redeeming those points for higher value redemptions such as premium class reward seats.
I'll run through my list of redemptions, which include outright Business Class flights, Business Class Upgrades, a long-haul Economy Class flight and some premium hotels.
Ad – Scroll down to continue reading.Minimum spend, terms & conditions apply.
My flight redemptions
Singapore Airlines Business Class – London to Melbourne (232,500 Velocity points)
I'll start with my favourite experience, which was flying Business Class home from Europe on Singapore Airlines in January this year.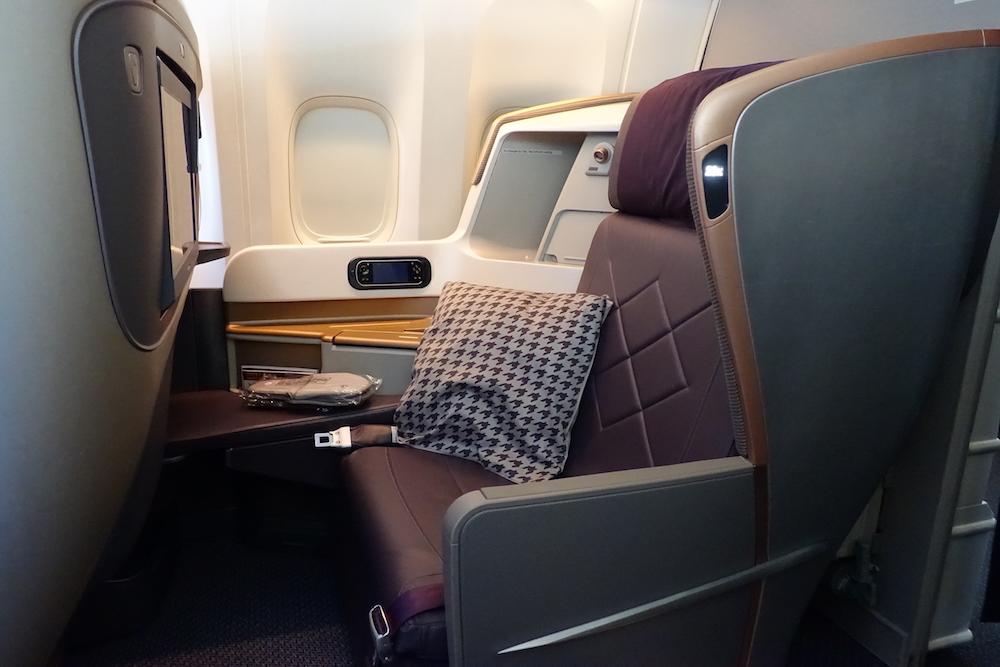 This was my first Business Class experience on the Singapore carrier and I can't wait for the next. For the flights I needed, I had two options:
I could go on a waitlist for a 'Saver' fare, which cost 116,000 points or
I could have my flights locked in then and there for 150,000 points, plus taxes and surcharges of GBP 241.86 (about $435 AUD).
Having gone to book the flights only a few months out and needing those specific flights to make it home in time to start back at work, I decided not to risk the waitlist and parted with the extra 34,000 points for an 'Advantage' fare.
I'd accumulated a lot of my Singapore Airlines KrisFlyer miles via the airline's partnership with Virgin Australia's Velocity program, which had allowed the transfer of Velocity points to KrisFlyer miles at a rate of 1.55:1. Therefore, the 150,000 KrisFlyer miles cost me 232,500 Velocity points that had to be transferred over.
Unfortunately, at the time of writing, this option is not currently available for Velocity members but could be reinstated in the future.
My first flight from London to Singapore was almost 13 hours on a Boeing 777-300, with the second flight from Singapore to Melbourne just over seven hours on a Airbus A350-900.
I had lie-flat beds in both, quality food from a huge range via the 'Book the Cook' program and lounge access in both London and Singapore.
These flights in Business Class regularly cost at least $5,500, so I considered this a solid-value redemption, netting about 2.2 cents per Velocity point.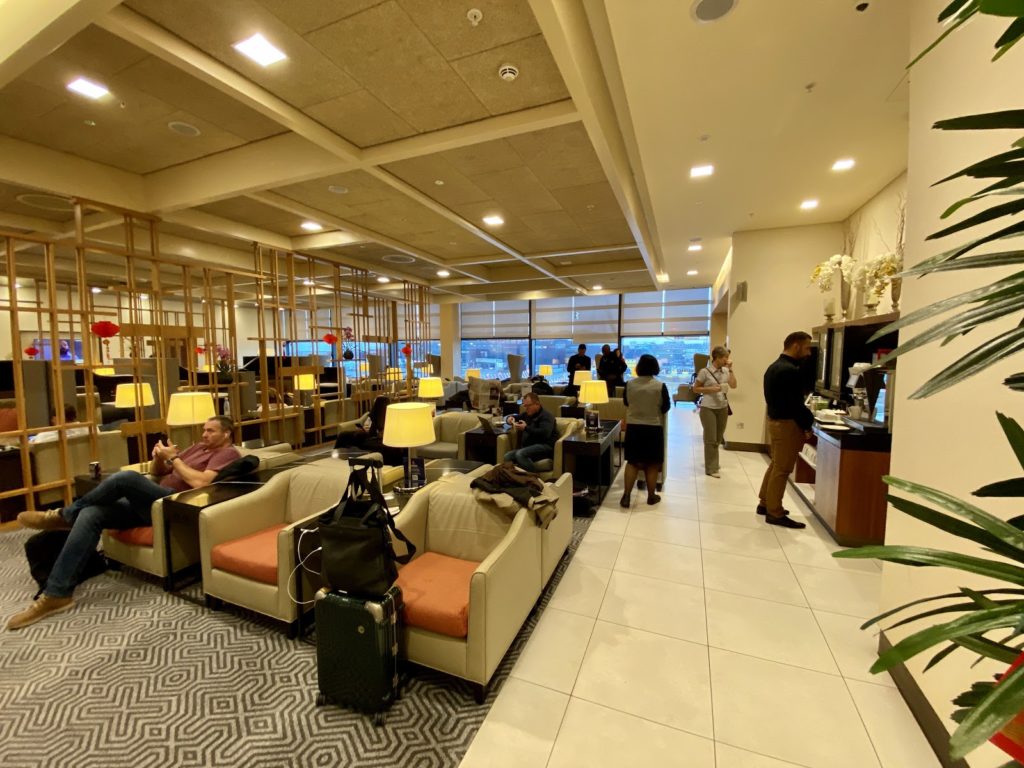 Qantas Business Class Upgrades – Melbourne to Los Angeles return (180,000 Qantas points)
In November 2018, I made a trip to the bright lights of Las Vegas.
I booked return flights in Qantas Economy, at a cost of $1400, but then decided to throw my hat in the ring for a Business Class Upgrade.
At the time, upgrades from Economy to Business Class cost 90,000 points each way.
That cost has since slightly risen to 98,100 points each way, but still remains good value.
Despite holding only Silver Frequent Flyer status with Qantas at the time, both my upgrades were approved in the days before each flight.
I had a lie-flat bed on the Qantas A380 both ways to Los Angeles, great service, decent food and received access to the Qantas International Business Lounge in Melbourne and the Qantas International Business Lounge in Los Angeles.
These flights normally command upwards of $8,000 return, meaning the points I parted with netted me a value of at least 3.7 cents each.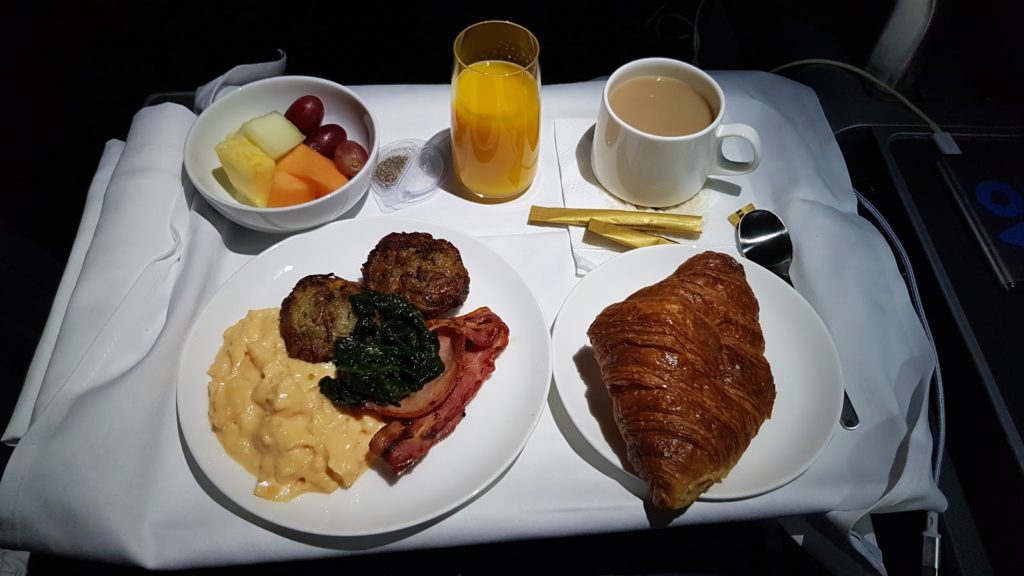 Virgin Australia Economy Class – Melbourne to Los Angeles return (89,600 Velocity points)
In December 2018, my girlfriend needed to make a trip during the busy Christmas period and flights were not cheap for a booking made only a few months out, costing at least $3,200.
But we managed to find a redemption option on Virgin Australia, which cost a much more reasonable 89,600 Velocity points plus $144.81 of taxes and surcharges.
My girlfriend found them to be comfortable flights on a Boeing 777-300 and our points netted us a value of at least 3.4 cents each.
Qantas Business Class – Melbourne to Sydney return (32,000 Qantas points)
In March 2019, I made a trip to Sydney and, while less than a one-and-a-half-hour flight, I decided to splash out and go Business Class.
At the time, a return Business Class flight cost 16,000 points plus $69 of taxes and surcharges. The cost in points has since risen to 18,400 points, but the taxes and surcharges have dropped slightly to $62.
Flying in a Boeing 737-800, it was nothing too fancy but made for a more relaxing and comfortable trip, including Qantas Domestic Business Lounge access pre-flight.
These flights would normally cost upwards of $1400 return, accounting to value of at least 7.3 cents per point used. I'd recommend saving points for long-haul Business Class flights more so than short hops like this one, but if you have some spare points lying around, why not both?
My hotel redemptions
Sheraton Melbourne – One-Night Stay (35,000 Marriott points)
New Year's Eve is one of the busiest nights of the year for hotels, if not the busiest.
Therefore, prices are generally sky-high.
But this makes using points for stays during busy times like this very valuable. I stayed at the Sheraton Melbourne for New Year's Eve 2018 and parted with only 35,000 Marriott Bonvoy points for the privilege.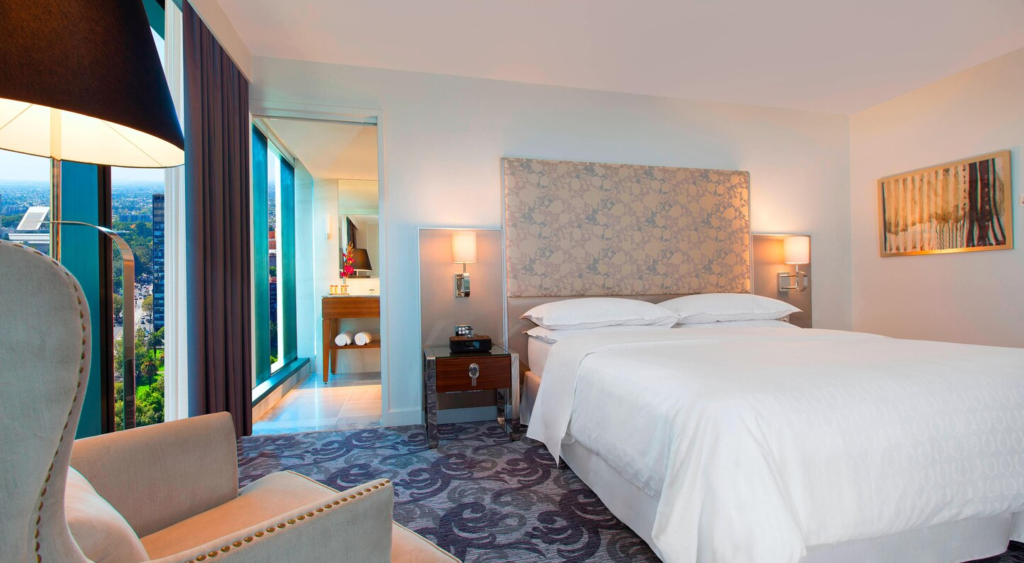 A standard room at the hotel for the night cost $880 when I booked, giving me more than 2.5 cents worth of value per point.
I accumulated most of these points via American Express Membership Rewards, which offers the ability to transfer points to Marriott Bonvoy.
JW Marriott Austin – One-Night Stay (40,000 Marriott points)
New Year's Eve 2019 and I was in a different city, different country even. But I used the same trick of using Marriott Bonvoy points for a high-value redemption.
I stayed at the JW Marriott in Austin, Texas, which had regular rooms starting at $550 USD (about $770 AUD).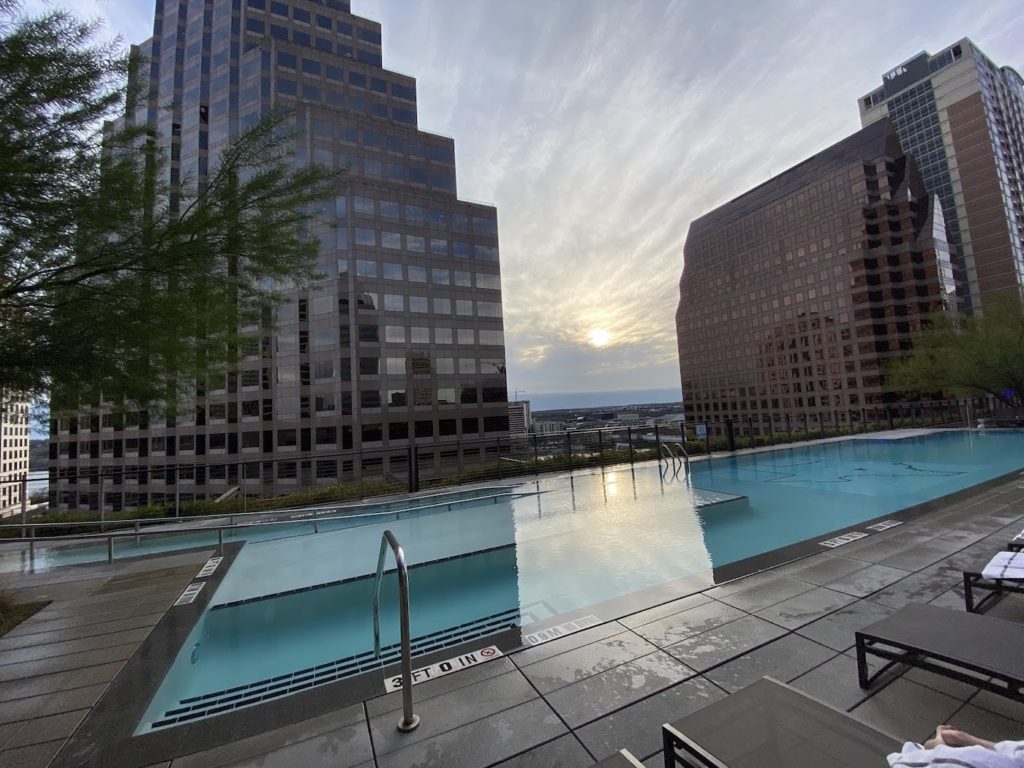 A quality, five-star property in a good location in downtown, this was a great spot for me and my girlfriend to base ourselves before a night out.
Again, using points for this stay netted an impressive value of at least 1.9 cents each.
Summary
As you can see, I haven't redeemed all the points I have earned in the past two years, and have had some travel plans cancelled this year due to Covid-19. However, I am ready to do some more redeeming for travel once national and international travel resumes. I see using points for travel as the best-value option and a great way to get an occasional touch of the luxurious high-life that many of us would otherwise be unlikely to ever be able to afford.
How I redeemed 1 million points in two years
was last modified:
August 27th, 2020
by