Knowing how to navigate the world of hotel bookings for maximum return (points, cash, status and/or benefits) is a minefield, and is hard to get your head around at the best of times.
Hotel chains and their loyalty programs are constantly running offers for discounts, sales and bonus points, and ultimately it's hard to know where to go to look for both a deal and to be rewarded for being loyal.
Given there are so many ways to book hotels, and methods of earning rewards and discounts, in this guide I'll try and lay out my thoughts on the basics of hotel loyalty. A version of this guide was published back in 2015, so it was time for an update!

What are the options when it comes to hotel loyalty programs?
There are a few different kinds of booking channels for hotels, and each of them want to incentivise you to book with them using different loyalty tactics.
Hotel Chain Loyalty Programs
There are the brand specific, hotel loyalty programs. The likes of Marriott Bonvoy, Hilton Honors, World of Hyatt, IHG Rewards and many others.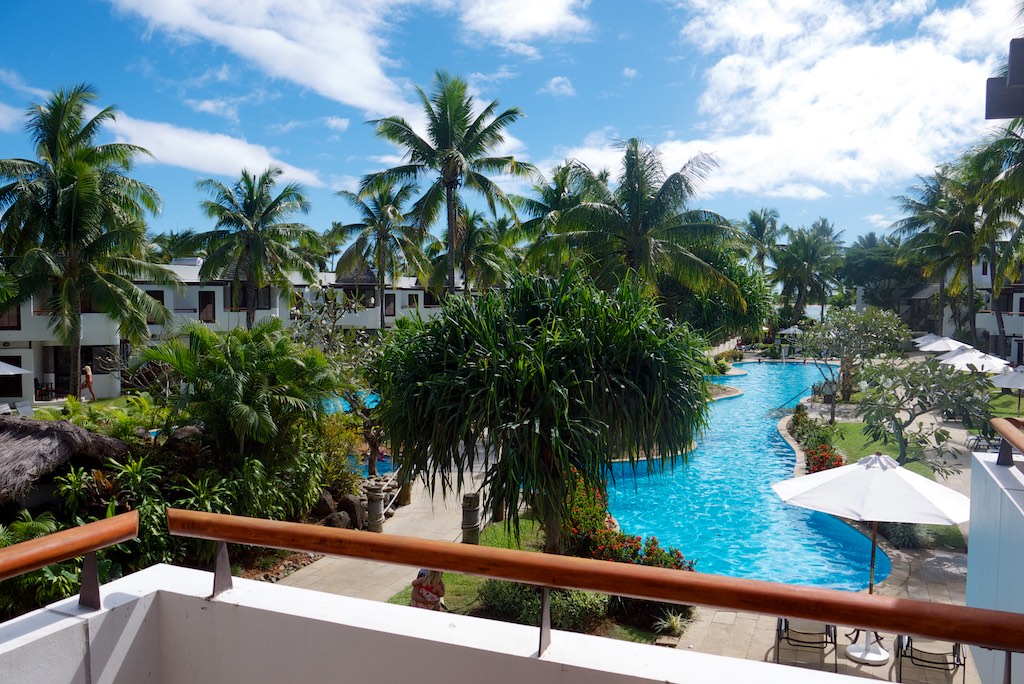 Here's a quick comparison of what you'd get with top-tier status, and the qualification criteria, with a couple of the major hotel programs:
| Starwood Platinum | Hilton Diamond |
| --- | --- |
| 25 stays / 50 nights | 30 stays / 60 nights |
| 3 SPG points / $ earned | 50% bonus points |
| Best available room upgrade on check in, inc. suites | Space available upgrade to preferred room |
| Welcome amenity | Exeuctive lounge access and breakfast |
There are also hotel programs that have sprung up to join some more independent hotels or chains together – Priority Guest Rewards for QT, Rydges, Art Series and some other hotels in Australia for example, which is then part of the Global Hotel Alliance program.
Both the larger hotel chain programs, plus the smaller independent programs, often have links to transfer the points earned in their programs over to frequent flyer programs.
Airline Hotel Portals
There are airline linked frequent-flyer / airline hotel booking channels – like Qantas Hotels (Qantas Hotels guide here), and the similar play from Virgin (Velocity hotel guide here). These offer frequent flyer points earn or redemption for hotel stays.
Online Travel Agents / Aggregators
There are then the aggregators with their own rewards program – so the likes of Hotels.com Rewards and Expedia Plus.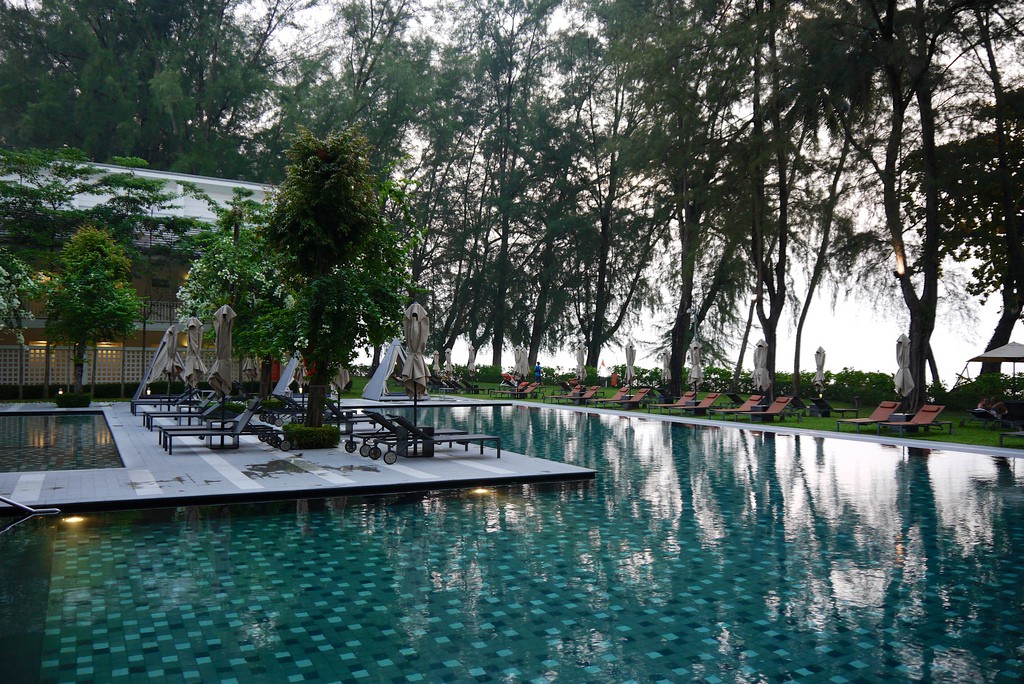 There are also pure discount aggregators – these compete primarily on price, with no specific rewards program angle. The likes of Wotif, Lastminute or TravelZoo would fall into this bucket.
Note that a lot of the hotel aggregators are owned by the same few big hotel loyalty programs – Expedia and Orbitz are the big players, with different brands offering their inventory with different marketing tactics to different consumers.
Points Portals
There are a handful of points or miles portals, who are essentially online travel agents who aim to gain customers by offering a kickback from their commissions, with points offered in your frequent flyer program of choice. These include Kaligo and Agoda PointsMax.
Cashback Portals
Then we have the likes of CashRewards, who let you combine bookings through either online travel agents or Hotel Chains directly, and earn a % commission back for your bookings
---
What incentives for loyalty the different types of hotel loyalty / rewards programs offer?
There are a few key goals for engaging in a hotel loyalty program – some of which may be at odds with each other.
Earning discounts or points
First, there's getting the most value. This can be achieved through a number of mechanics, and not just by comparing the sticker price of a hotel room.
Price and value incentives to booking through a particular channel might include:
The rewards points earned from a stay as a form of rebate or future discount (whether that's offered by a hotel program, frequent flyer program or aggregator rewards program)
Cash-based rewards or discounts for your stay
Using 'best rate guarantees' to provide some price insurance or secure the best price
Factoring in rewards points from the payment method – will your credit card give bonus points with a particular booking channel
Rewards at Hotels from your credit card
Let's expand on the last point a little – some cards aren't just the path to more points, they also open their own unique booking channels.
American Express Fine Hotels & Resorts is a select group of hotels that offer valuable benefits when booked via Amex for Platinum Charge cardholders, including room upgrades and hotel credits.
The Citi Prestige Mastercard offers a 'fourth night free' benefit which gets used a lot by those who frequently make 4 night or more hotel stays and hold the card.
Not quite at the same level, Visa offer some discrete hotel benefits for specific Visa cardholders.
When it comes to points, Altitude Rewards and Citi Rewards linked cards for example will offer a decent bonus with IHG Rewards hotels.
There's also a Hilton card issued by Macquarie, along with a number of cards offer bonus points on travel spend more generally which are going to be some of the more versatile options from spending with a wide range of hotel chains or OTAs.
Getting the most value – some examples of hotel booking and rewards strategies
When paying for a hotel stay, combining these might work as follows – you could use one of the following options at a time only:
Book with the hotel chain online (e.g. InterContinental) after clicking through from Cash Rewards, earning a single digital % cash back on your booking, then earning points in the Hotel Loyalty Program (IHG Rewards) or directly to the frequent flyer program linked to the Hotel Loyalty Program
Book with an online travel agent (OTA, e.g. Hotels.com) after clicking through from Cash Rewards, and earn points or credits with the OTA
Book through an frequent flyer branded portal (e.g. Qantas Hotels) and earn the frequent flyer point currency of your choice (Qantas Points)
Book through a hotel points portal (e.g. Kaligo) and earn the frequent flyer point currency of your choice (e.g. KrisFlyer miles)
Do any of the above and pay with a credit card that earns bonus points for travel purchases and earn more points on top
The list goes on, to be honest. It's a crowded marketplace.
When redeeming points for a hotel loyalty program stay, generally the best value possible is going to be from the hotel chain's own rewards program.
Ad – Scroll down to continue reading.Minimum spend, terms & conditions apply.
Earning recognition and perks during your stay
The second type of benefit is non-financial rewards and perks. This is where the hotels themselves are in a position of power, as they are capable of enabling the physical discrimination between guests when they are actually physically in their hotel.
These are typically:
Room upgrades – complimentary, using points, confirmed in advance or offered on day of arrival
Welcome amenities – drinks, snacks, meals or other perks once you arrive at the hotel
Service differentiation – the way hotel staff treat you in their interactions based on your loyalty
On property discounts and benefits – discounts on food, drinks or other activities outside your room
Booking providers find it very hard to change the experience for a customer once they arrive at a hotel, whereas hotel loyalty programs have the data and capability to do so.
As a result, the physical benefits at a hotel are those that typically only a branded hotel program can offer – and of course, those are often most highly valued by travellers.
By contrast, aggregator loyalty programs reward booking loyalty, rather than stay loyalty.
When to choose a hotel chain loyalty program vs other options
When it comes to hotel loyalty programs, to me it seems like there is just a couple of primary decision points.
Do you stay enough in hotels to actually have a chance at achieving top-tier status with one chain?
Do you earn enough points from your hotel stays or credit card spend to make investing in one hotel loyalty program worthwhile?
Are you willing to get stuck in and understand the ins and outs of your preferred hotel chain's loyalty program to get the most from it?
If the answer is yes to these questions, it's probably worth choosing a hotel chain for your (potentially lots of) hotel nights, and being loyal to it.
The physical benefits on offer at the likes of Hilton, Marriott or Hyatt, at the Platinum level, benefits (which start accruing at 25 stays or 50 nights and above) are very tangible – suite upgrades, lots of bonus points, welcome amenities, all start coming into play.
Mid-tier hotel loyalty status it seems is often not particularly worthwhile aiming for – the benefits are a lot softer. The offer of potential room upgrades (in my experience, and from talking to many others) rarely come through, while the most significant recognised benefit out there is with Hilton Gold, which offers free breakfast.
As a result, for those who can't hit top-tier loyalty program status because they either:
Don't stay in hotels enough, or
Can't or won't stay in one specific chain
When to look at online travel agent programs
Then the rewards programs from OTAs are very useful – with a much wider choice of hotels to choose from (not just one chain) and easier to attain benefits, even if they are mostly focused on cost, not the physical benefits you'll get with the hotel programs.
With aggregator programs like those from Hotels.com or Expedia, or through airlines like Qantas or Velocity, you trade-off benefits at the hotels for booking-based benefits.
The key consideration for me is the choice of booking most hotels in their inventory and being eligible for their rewards/loyalty program – this is the most valuable outcome, in my book. This means you can…
Switch between chains and hotel types based on your travel preferences for that trip – family, business and solo leisure travel all have very different needs
Enjoy more independent hotels that work with the aggregators to offer bookings, potentially with a more authentic / local experience than a big chain
All while earning rewards for loyalty.
Choose your preferred room type when you book OR redeem your rewards points – this is a big one, when hotel points are on offer usually the base room type is the one available for booking. With hotel credit from aggregator's rewards programs, you can usually book any room available within the rewards program.
You'll also get the ability to book and earn rewards on behalf of other travellers, not just for the person staying at the hotel (it's possible to get credit for stays for other travellers with the hotel programs, but only if you're physically staying too).
Which OTA – points / miles, aggregator or airline?
If you're looking outside of hotel chain loyalty programs, then choice opens up considerably.
I choose airline hotel booking portals only when the booking comes with a significant return in the form of points. Usually the standard earn rates aren't high enough, so this is typically during promotional periods.
I look at points portals and the mainstream OTAs as a straight price comparison. Factor in the value of the points or credits you'll earn for either method, the price for your preferred hotel booking, and pick the winner.
My go-to OTA is Hotels.com, as I outlined here Hotels.com Rewards. I am more easily swayed toward them if I am close to hitting a 10 night milestone where another free night credit will pop into my account, or if they offer a double night credit offer.
If I happened to have my stay being reimbursed by someone else, then being ruthless and picking a points earning portal who offers me points at a slightly higher price might make sense. Depends on how much you value the relationship with your employer or client!
Summing up – hotel loyalty program or booking through other options?
If you know you can earn top-tier hotel loyalty program status with your travel, then going for it can be a lucrative way to ensure both at-hotel perks and points and discounts. You'll be stuck with staying at one chain, but will get rewarded significantly for doing so.
You'll need to spend time making sure you understand their program, how to use the points you earn, and get the most value from them. But the returns in terms of recognition (status) and redemptions can be good.
If you can get mid-tier hotel program status, like Marriott Bonvoy or Hilton Gold from your credit card, then pointing your loyalty toward that chain won't hurt – you'll earn a few more points and potential perks for doing so.
But I personally wouldn't target mid-tier status from stays as a loyalty program goal.
If you want choice in hotels, while still being rewarded for being loyal, and won't or can't hit top-tier hotel loyalty program status – then using an aggregator program or airline program booking channel is the way to go.
This content contains affiliate links from which Point Hacks may earn commissions from transactions generated from new customers, bookings and general enquiries. Find out more here.
Hotel rewards demystified – everything you need to know to get started earning points from your hotel stays
was last modified:
February 6th, 2023
by