One of the most valuable benefits that come with being a Citi Prestige Mastercard Infinite cardholder is the fourth night free when booking hotels through the Citi Concierge, which can amount to some decent savings.
In this guide, we compare booking through the Citi Concierge service and online through Hotels.com to see how much you can actually save. Plus, we outline a few key terms and conditions and caveats to be aware of, as well as how to go about booking through this service.
What you need to know
You can make hotel bookings by calling Citi Concierge on 1800 782 948 (within Australia) or +61 2 8225 0042 (from overseas) Monday to Friday 8am to 8pm AEST, or by emailing them at [email protected] – you can usually expect a response within 1 business day.
You can book almost any hotel that is available on Hotels.com.
You must make your booking at least 48 hours prior to the commencement of your stay.
Full upfront payment is required upon booking
The quotes you'll get back will be for prepaid, non-refundable rates, but is possible to book flexible rates on request.
You can view the full terms and conditions here, but the two that jumped out at us were:
There are no loyalty benefits from booking through Citi Prestige (or Hotels.com for that matter), meaning that if you don't book directly with the property, you'll miss out on perks like rewards earn and free wifi and breakfast. Having said that, it is always worth flashing your loyalty card to see if it works anyway. You can read our full guide to booking direct vs through online travel agents here.
You can't do back-to-back bookings, meaning that if you want to stay for, say, eight nights in total, you can't book in two four-night increments to get the fourth and eighth nights free; you would only get the fourth night free. However, you can do back-to-back bookings in different cities, e.g. London and Paris; not sure whether that applies to two different hotels in the same city, though, e.g. The Hyatt and The Westin in London.
Still, if you don't mind forgoing loyalty benefits and the duration of your stay works within these parameters, you could save a decent amount.
Ad – Scroll down to continue reading.Minimum spend, terms & conditions apply.
An example – Four nights in January in Bali
We requested quotes from the Citi Concierge and searched ourselves on Hotels.com for a standard room with one king bed for four nights from 10 to 14 January 2017 at these four properties in Bali:
Conrad Bali, Nusa Dua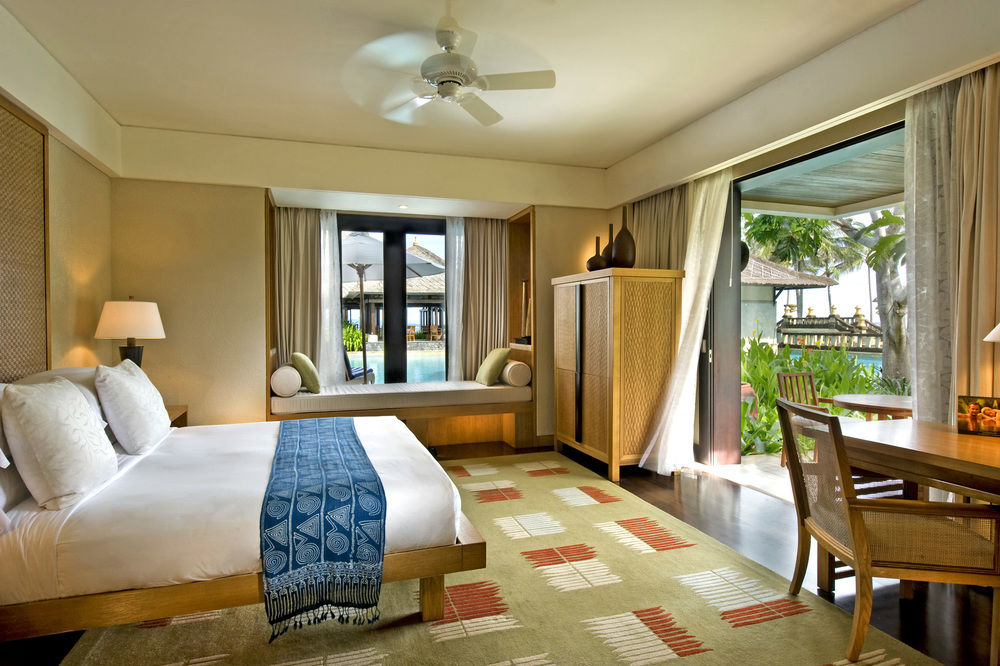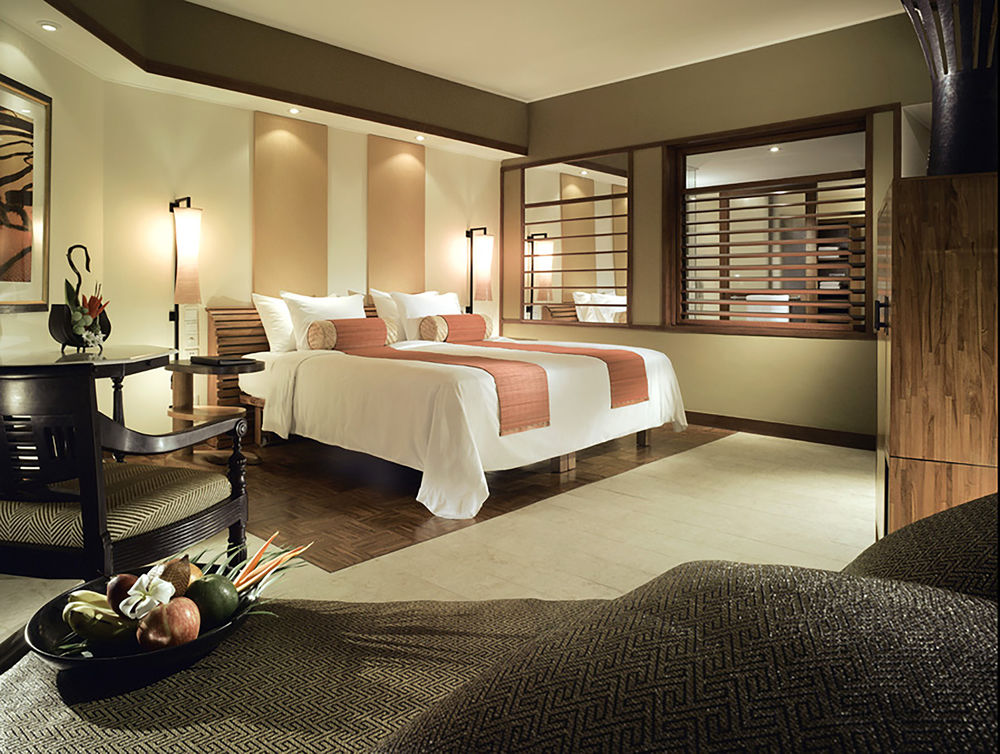 W Retreat & Spa Bali, Seminyak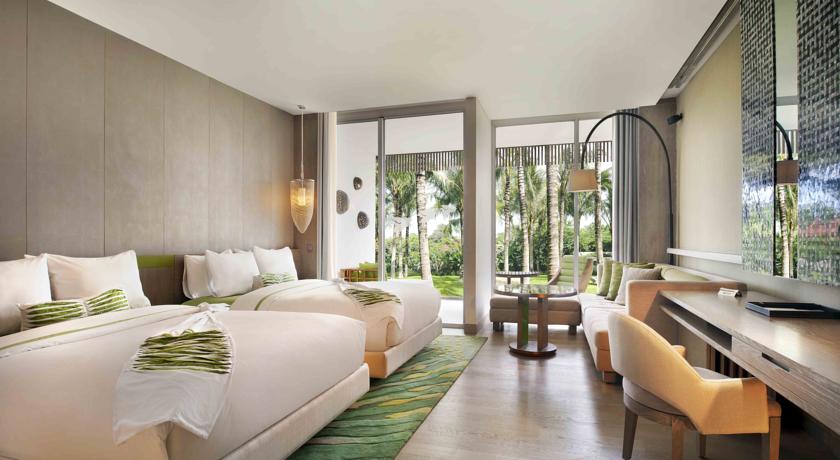 Four Seasons Resort Bali at Sayan, Ubud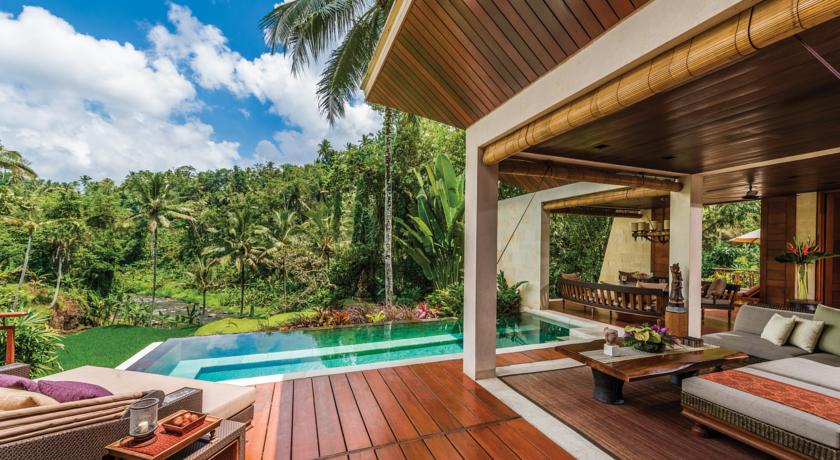 What we found was a uniform 20-21% discount with Citi Concierge across all four properties:
| Hotel | Citi Prestige quote | Hotels.com quote | Citi Prestige saving |
| --- | --- | --- | --- |
| Conrad | $735 | $926 | $191 (~20%) |
| Grand Hyatt | $1308 | $1646 | $338 (~20%) |
| W Retreat & Spa | $1684 | $2130 | $446 (~20%) |
| Four Seasons | $2037 | $2563 | $526 (~20%) |
All prices in Australian Dollars and inclusive of taxes.
You would expect that, on paper, booking through Citi Prestige would be 25% cheaper as one of the four nights is free.
However, as this stay included a Friday (13 January) and weekend nights (Friday and Saturday) tend to be more expensive than weekday nights, that may have pushed up the average price up a bit, resulting in a slightly lower 20-21% discount instead of 25%. It could also be that the fourth night 'free' discount was exclusive of the taxes on the fourth night – hard to be sure without further analysis, for which it's not so easy to get the data for.
The results through both channels were non-refundable rates for all properties except the Grand Hyatt, which offered free cancellation up to three days prior to stay.
Some caveats
We have found for some high-end properties the fourth night free benefit doesn't quite work as you'd expect with some particularly high pricing quoted – for three different quote examples given to us by a couple of cardholders they were flagged by concierge that the paid rate for the four nights was cheaper to book direct (which was a useful thing for them to note and not just blindly offer up the quote).
And of course this only works for four night stays (or slightly longer) – this definitely won't match everyone's travel patterns, so be realistic about how many four night stays you make when assessing the benefit of the card.
If you read US-based points blogs you'll know that they have their own variant of the Citi Prestige, also with a fourth night free benefit – this works differently to the Australian card so bear that in mind – it's booked through a corporate travel agent service so you would receive points and elite stay credits as the major difference, not hotels.com.
Summing up
Citi Prestige's Fourth Night Free Benefit is potentially big money saver when staying at hotels for 4+ nights, if you can make it work for your travel patterns.
Getting quotes via email is relatively straightforward, and given the wide range of available hotels with hotels.com, it has the potential to be very useful for the frequent leisure or self-funded traveller.
Images courtesy of Hotels.com
How to save money on hotel stays with the Citi Prestige Fourth Night Free Benefit
was last modified:
February 2nd, 2022
by