We've been asked by various readers in our Community section about how to change a frequent flyer number on your ticket. Maybe you purchased with one airline and used that membership initially, but now you'd like to credit the points and status to a different airline partner.
Once a booking is locked in, this can seem like a daunting task but, don't worry, you have a number of opportunities to change the frequent flyer number on your booking!
---
This is a beginner's guide for those learning about the wonderful world of frequent flyer points.
Before your flight
1. Go to Manage My Booking
The first step is to try to access your booking online through the airline's website. This usually requires your booking reference/confirmation number and last name.

From here, you can check the passenger details and see if you're able to change the attached frequent flyer program and number.
However, some airlines such as Qantas don't allow you to change the frequent flyer number online once it's been inputted. If this is the case, then you'll generally have to use one of the other options in this guide.
Our hack for managing oneworld bookings
There is an unusual workaround for some bookings on a oneworld member airline, including Qantas. Head to the Finnair website and enter your booking details there, even if you aren't flying Finnair.
In many cases, it'll still work because these airline systems are all linked. Then click on 'Update your Details'. On the following page, scroll down to 'Additional Information' and modify your frequent flyer details there.

2. Leverage social media
Some airlines are really tech-savvy and will respond to booking requests through Twitter.
We've used this method successfully with Qantas, Virgin Australia, American Airlines and numerous other airlines. You can change frequent flyer numbers, request seats that you can't change online and organise special meals.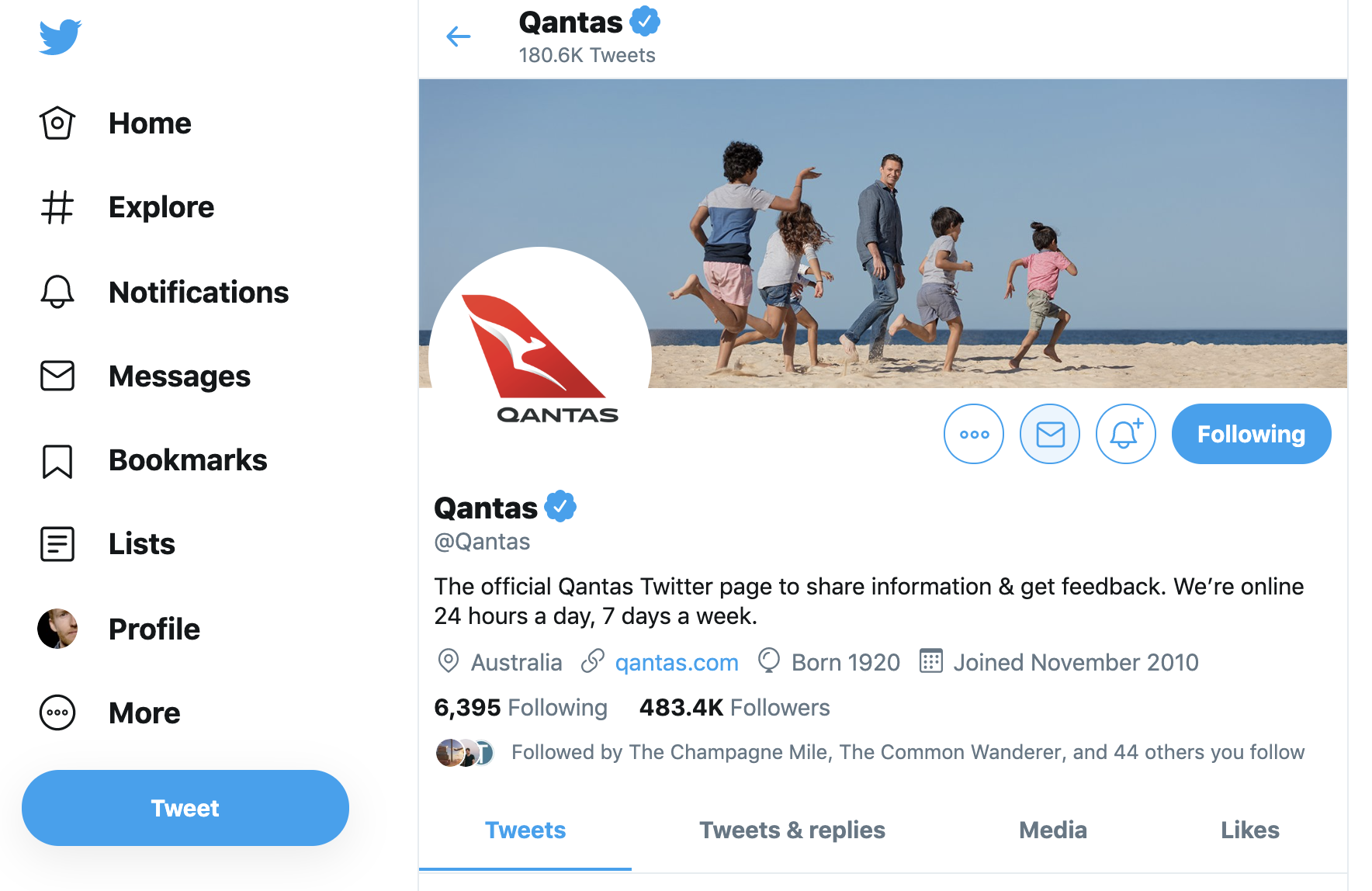 You can also search for the airline on Facebook and some allow you to message them there. Just make sure that the airline shows the Message function. If not, do not post your sensitive information to the airline's public Twitter or Facebook page.
3. Phone, email or live chat with the airline
If you are not worried about time and want a sure-fire way of making sure you get the correct number on your booking, you can phone the airline.
However, sometimes airline call centres are under the pump due to COVID-19 related disruptions. In that case, you could also search for an email address or live chat function on the airline's website.
Ad – Scroll down to continue reading.Minimum spend, terms & conditions apply.
On the day of your flight
It's the day of departure and you've been reading our guide to where to credit your points on your way to the airport. You've realised that you'd get more points by crediting to a different program. Well, you have four more chances before you board the plane. DOn't waste them!
4. At check-in
You can change your frequent flyer number when checking in, which is easiest with an agent rather than at a self-service kiosk. Make sure that the new number is reflected correctly on your boarding pass.

However, if you want to use the lounge access perks of one membership before changing it to another for earning points, you might not want to make this change too early.
5. At the lounge
If you miss that step and have access to an airline-operated lounge with a service desk, then you might be able to change the number with a lounge agent. It probably won't work at a third-party lounge such as those in the Priority Pass network.
6. At a customer service desk
If it is a hub airport for an airline, like Dubai for Emirates, Los Angeles for Delta and Hong Kong for Cathay Pacific, then they will probably have a slew of service desks scattered around the airport. Airline employees here can fulfil this request for you.
7. At the gate
Finally, you can change the number with a gate agent before boarding. Just make sure to do this before they commence boarding. That's because they probably won't be too happy with you if they are pulled away from actually getting passengers onto the plane.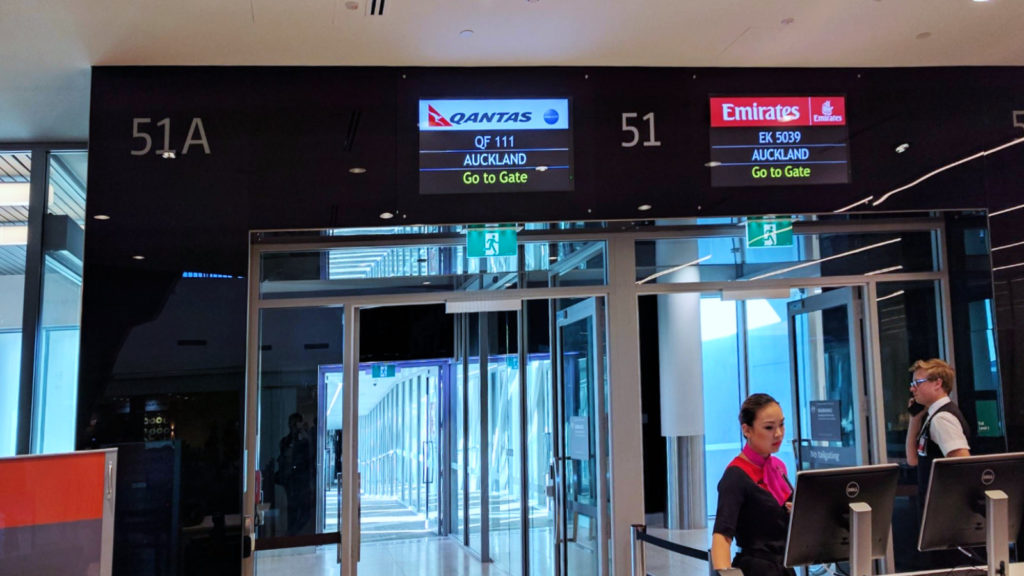 Waiting until your at the gate to change your number when you are flying with an airline or partner with whom you have elite status is an option that many advanced frequent flyers follow.
For example, if you're flying with American Airlines and have Gold status with Qantas, then you may want to access priority check-in, priority security screening and the lounge using your Qantas status.
But if you can earn more points with Alaska Airlines, then you could wait until you're at the gate to change your number.
After your flight
8. Retroactive credit
Worse comes to worst and you didn't have any frequent flyer number on your booking or boarding pass at all. Then you can often retroactively claim points earn up to 1-12 months after your flight (depending on the airline and program). Here are the links to do that for Qantas and Velocity.
However, if you already had another program's number on your booking, then you won't be able to change it after your flight, because it will have already credited to that other program.
Make sure to keep your boarding pass if you are pursuing this method. If you are relaying your frequent flyer number to an airline employee over the phone or in person, it is best to confirm that they know the two-character airline code for the frequent flyer program you want to credit to.
Summing up
There are numerous opportunities to update your frequent flyer number after making a booking. If it's a simple case of adding it in or switching to a different program before you fly, then try to use online-based methods.
Note that with many airline partnership and alliances, you're able to access elite perks such as lounge access simply by showing your eligible membership card, while having a different frequent flyer number on the booking.
But sometimes this rule is open to interpretation by lounge agents and could result in denied entry, which is why many frequent flyers continue to switch frequent flyer numbers at the airport.
Finally, if there was no number entered in the first place, you may be able to retroactively earn points after your flight. This is best to do within 30 days of taking your flight, with your boarding pass kept as proof.
Make sure you are maximising your points earn by learning where to credit your next flight.
This article was originally written by Matt Moffit.
How to swap your frequent flyer number on a booking
was last modified:
May 4th, 2021
by