Airlines don't just make money from flight tickets — in fact, for many low-cost carriers, the revenue from add-ons can be quite significant. But in this day and age, even full-service carriers are finding ways to monetise extra products and services.
We've compiled six ways airlines are taking advantage of add-ons, known as ancillary revenue in the industry, starting with practices prevalent at most full-service airlines and ending with some 'creative' strategies mainly reserved for low-cost carriers (especially a certain one based in Europe…)
1. Charging for seat selection
Seat selection is a great money-spinner for airlines as it costs very little to implement, but can unlock thousands of dollars worth of extra ancillary revenue for each flight. Naturally, most carriers will charge for extra legroom and preferred seats, but others will charge passengers to pre-select any seat on the plane.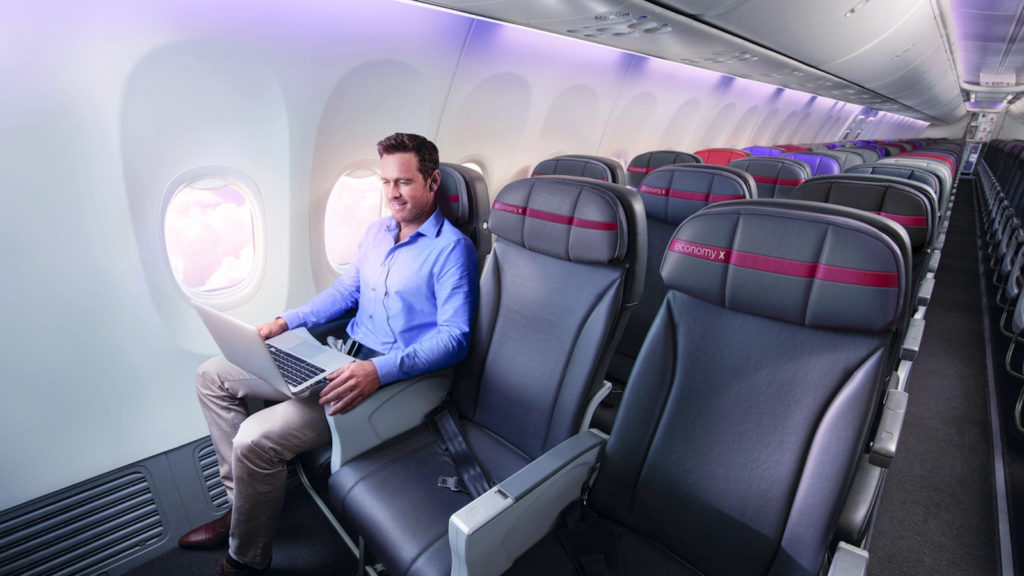 Qantas: free seat selection for domestic flights, though preferred and extra legroom seats come at a cost. On international flights, the cheapest Economy Sale fares don't allow free seat selection. However, holding elite Qantas, Emirates or oneworld status can waive these fees.
Virgin Australia: Free seat selection for domestic and international flights. Extra legroom seats are available at extra cost as 'Economy X', which also come with other priority benefits. This is complimentary for Velocity Platinum members.
Jetstar: charges for seat selection, but this is waived if you purchase certain fare bundles. 'Upfront' and extra legroom seats cost even more, but both are complimentary with a Max bundle.
More recently, Qantas introduced a new 'preferred' seating type on certain domestic and international flights which are purchasable by anyone, for a fee. These are standard Economy seats that are closer to the front of the aircraft, allowing for an easier getaway at the end.
Several years back, the Red Roo also introduced a charge to boost revenue on three popular Economy seats onboard its Airbus A380s: 71D, 80A and 80K, all three of which have no seat in front.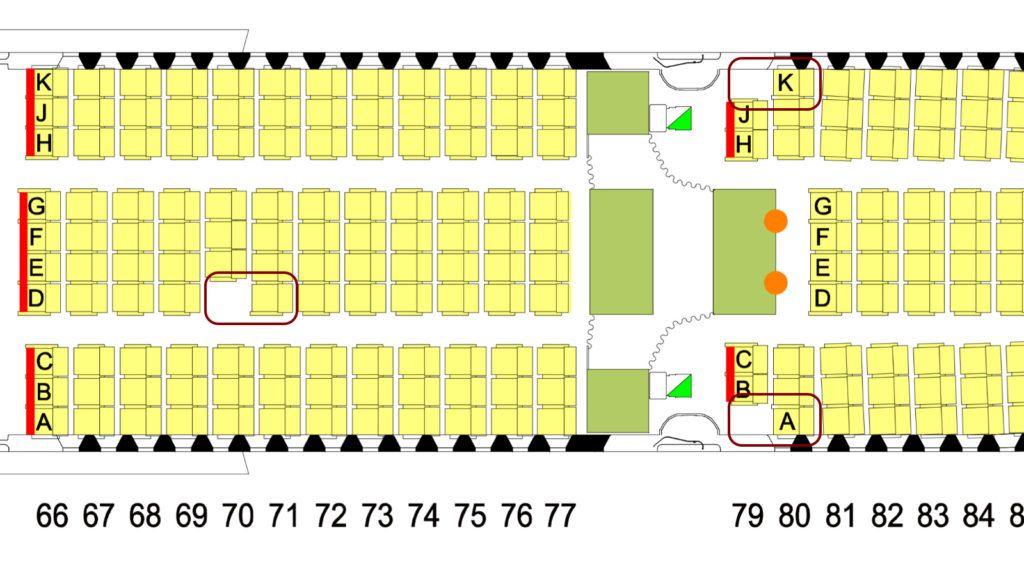 Did you know: Overall, the Australian carriers are fairly reasonable with seat selection costs. But further afield, British Airways charges for seat selection in Premium Economy and Business Class! It ain't cheap either, with Sydney-Singapore-London ranging from A$166-198 one-way.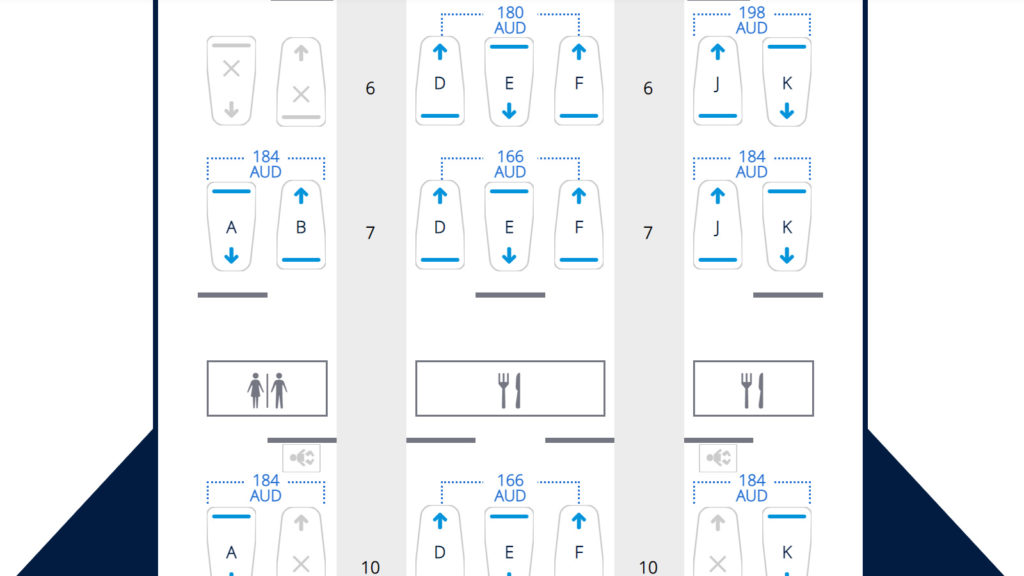 2. Fees for checking-in baggage
The bane of anyone flying for fun: baggage fees. While most full-service airlines include a checked allowance, some specific fares don't.
In the US, most airlines don't offer a free baggage allowance on domestic flights in Economy — even the heavyweights such as American, United and Delta (elite frequent flyers are exempt, of course).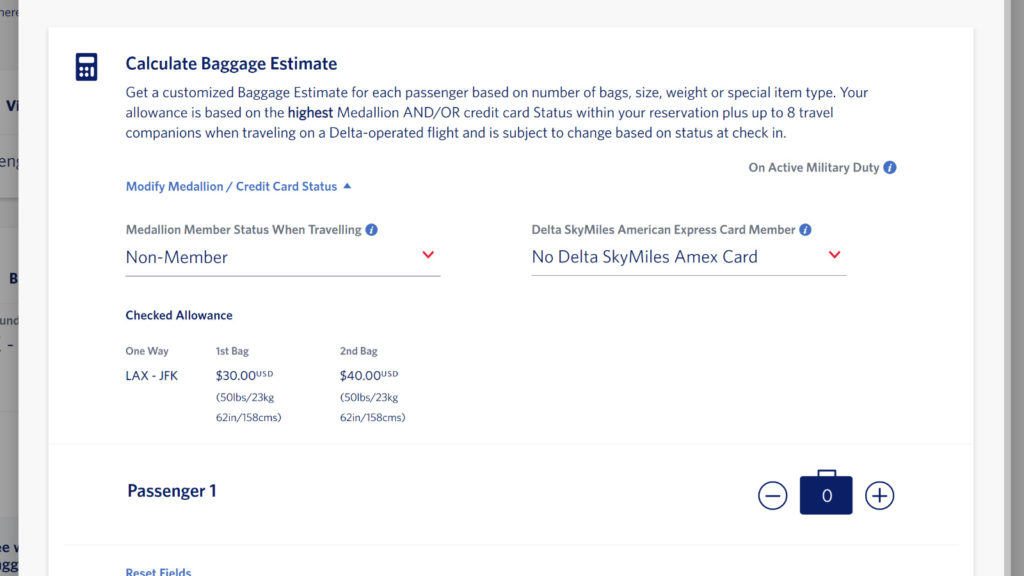 Closer to home, Air New Zealand has a 'seat-only' fare without any meals or checked bags on certain domestic, Australian and Pacific Island flights. You'd need to pay a 'fee' of sorts to upgrade to the 'seat+bag' fare to bring checked luggage on those flights.
On low-cost carriers, you'll always have to pay to put bags in the cargo hold, of course. It's always worth comparing the fees and seeing if you would be better off going with an all-inclusive fare elsewhere, instead.
3. Buy-on-board food and drinks
Onboard food in Economy is traditionally very cheap for airlines — even Qantas domestic Business Class meals are rumoured to cost under A$4 a serve. But when you're offering food to tens of thousands of passengers a day, especially gourmet options in premium cabins, the cost adds up.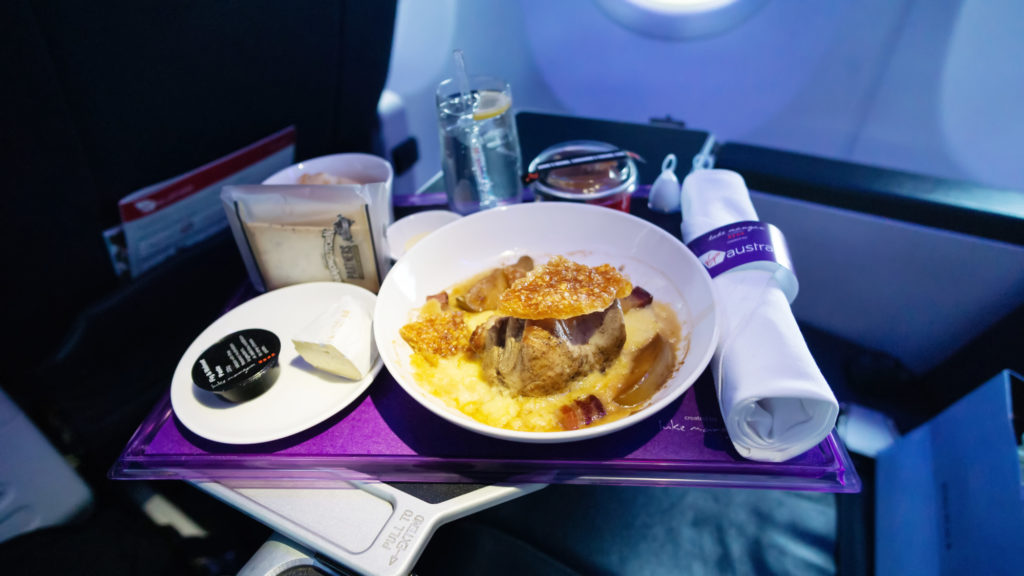 While Qantas probably won't go down the buy-on-board pathway fully (the airline did previously sell alcohol for $6 a pop on some domestic flights), Virgin Australia will soon be relaunching its onboard service with a full retail menu, at least in Economy Class.
If the underlying fares are cheap enough, then consumers may be better-off with buy-on-board meals, assuming the range is also fresh, healthy and well-priced. Virgin Australia and Jetstar do well enough in this space.
In contrast, Scoot offers some of the most over-priced meals I've ever seen on a flight, even for pre-booking. Conveniently, the Singaporean airline also forbids you from consuming your own food and beverage onboard.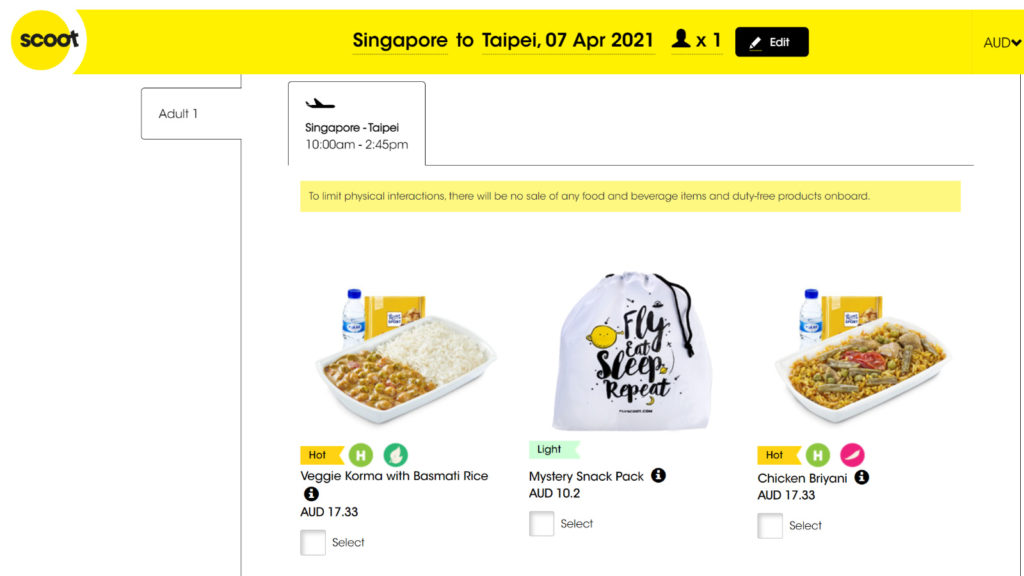 Ad – Scroll down to continue reading.Minimum spend, terms & conditions apply.
4. Charging for empty seats next to you
If you're bracing for a long flight in Economy, there might be nothing better than settling into your seat, only to find the rest of the row empty for you to stretch out and relax a bit more.
But while that can still happen by chance (especially against the backdrop of COVID-19 reduced travel demand), some airlines have started to market this a bit better and charge for guaranteed empty seats.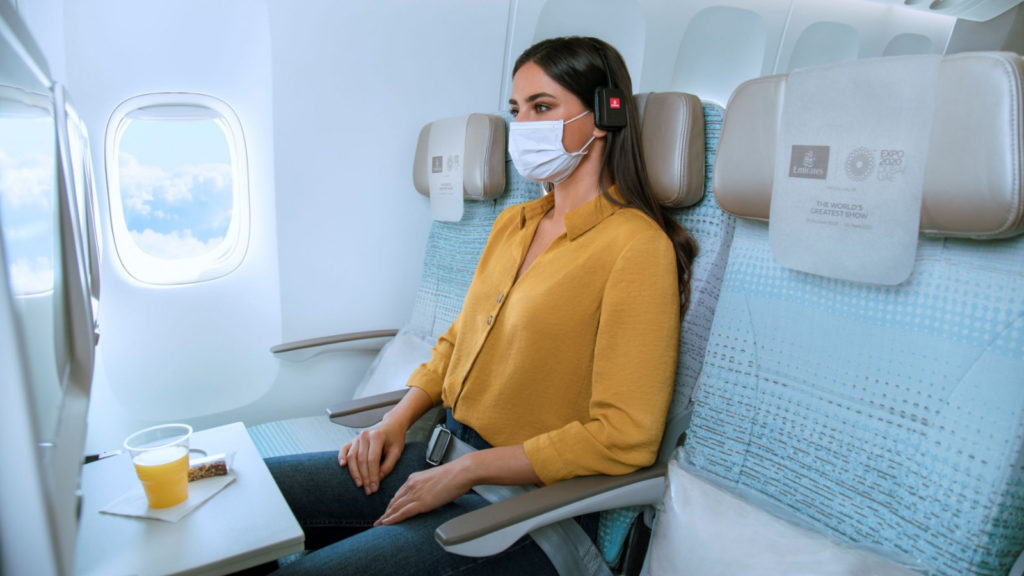 Most recently, Emirates introduced this option in March 2021. Passengers can purchase empty seats from ~A$70-$215 per seat, per flight, plus taxes. Couples could purchase one seat for a bit more space, or an individual could purchase two seats for some added privacy.
Etihad Airways, on the other hand, offers a different approach. You can bid for a 'neighbour-free' upgrade by inputting your booking details into the website. Higher bids have a better chance of snagging up to three spare seats next to you, for the best 'flatbed' in Economy.
Other airlines that also use the same Plusgrade platform for this process include Air Malta, Philippine Airlines, Oman Air and Royal Jordanian.
Smaller airlines, especially around the Asia-Pacific region, offer similar bidding processes for empty seats via third-party platforms such as Optiontown — Vietnam Airlines and Jetstar Pacific are two examples.
5. Offering paid fast-track security, priority boarding
Now we start to move away from 'legacy airlines' and more towards the realm of mid-market and low-cost carriers: the ability to purchase fast-track through the airport, or other services such as priority boarding.
Most full-service airlines don't offer this as an add-on because its premium passengers and frequent flyers are usually already entitled to it, and it would devalue the experience for those customers.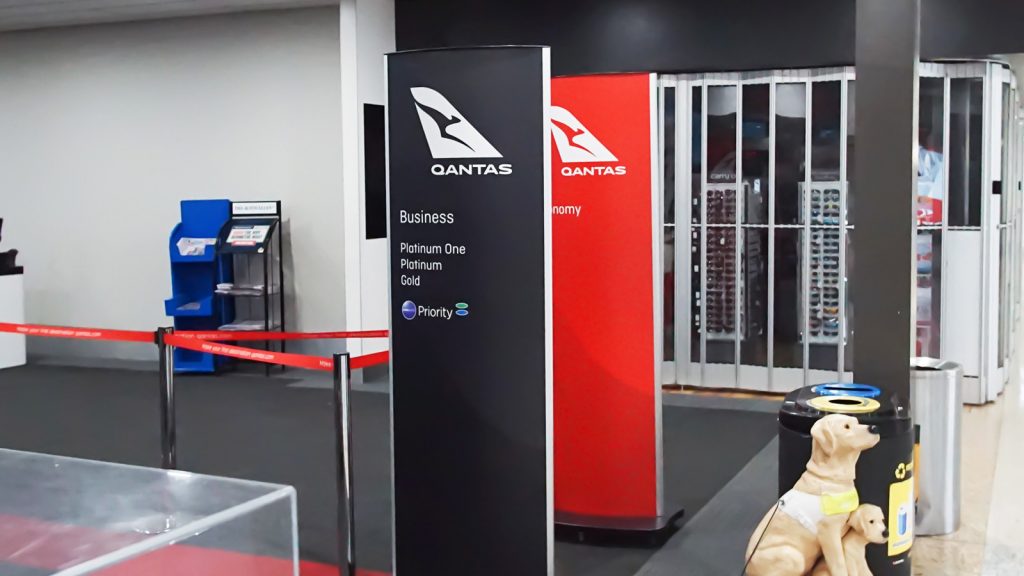 The closest we have down under is Virgin Australia's Economy X product, which includes priority check-in and boarding, but you're still mainly paying for the extra legroom seat as well.
Over in the United States and Europe, many 'ultra-low-cost' carriers will happily sell you access to fast lanes and speedy boarding. Allegiant Air sells 'Priority Access' from US$4-12 per person. JetBlue includes 'Even More Speed' with its 'Even More Space' extra legroom offering.
RyanAir offers Fast Track as an optional service at selected airports. as well as a priority boarding + two cabin bags combo starting from €6. Competitor EasyJet incorporates the same deal into its extra legroom and upfront seats.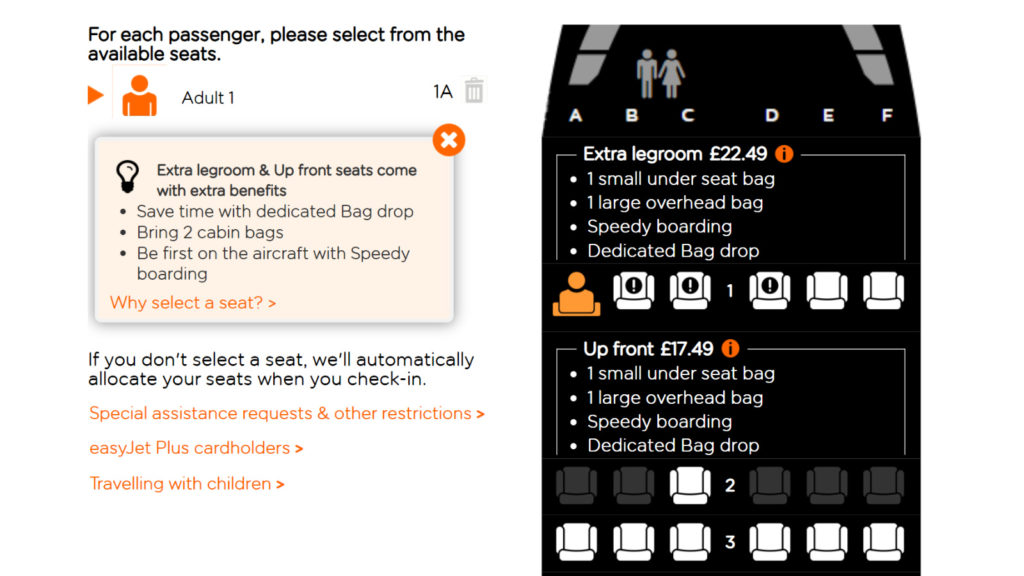 6. Nickel and diming with other 'creative' fees
In Australia, we don't pay a fee to check-in at the counter, or to print out a boarding pass at the self-service kiosk. But in other parts of the world, these fees actually do exist, though it's usually the same low-cost suspects.
Airport check-in fees: Didn't check-in online with RyanAir? That will cost you dearly — €55 or £55, to be precise. This is waived for certain passengers, including those who purchase Flexi Plus.
Boarding pass printing fees: If you aren't tech-savvy with the airline app, don't want to use or kiosk or didn't print a boarding pass at home, then some airlines may charge you for that privilege. US$10 with Spirit Airlines, US$5 at Allegiant Air and €20 or £20 with RyanAir.
In terms of other 'creative' revenue-raising options, Europe's largest carrier RyanAir takes the cake with a couple of ideas that are yet to take off:
In 2010, the airline announced its intentions to charge €1 or £1 to use the lavatories, while also removing two of the three washrooms onboard to make way for more seats (it didn't happen).
While not strictly a fee, the airline also signalled its intention to install vertical seats in some sections of the plane for cheaper fares. This has yet to pass regulatory approval.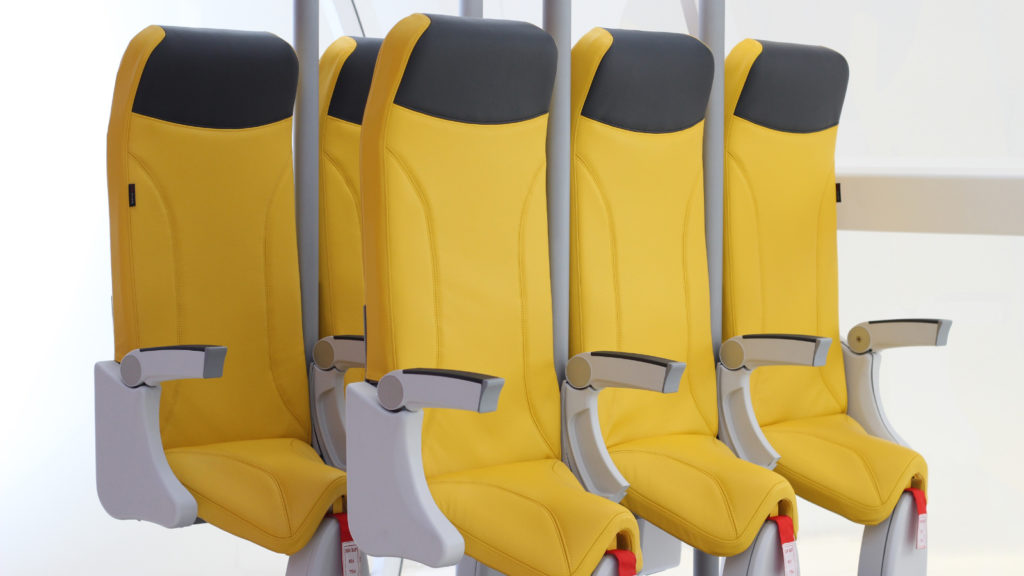 Summing up
Ancillary revenue is a necessary evil as airlines need alternative income streams apart from the flights themselves. Almost all airlines charge for Economy Class seat selection with some or all fares, while others might not include luggage or meals in exchange for a cheaper ticket.
But we're starting to see this trend spread to Business Class too. British Airways charges seat selection in that cabin. Meanwhile, Qatar Airways and Emirates are offering 'unbundled' Business Class fares with fewer inclusions, such as no lounge access, chauffeur transfer or advance seat selection.
Given that those two airlines offer you ways to book your own transfers and even pay for lounge entry anyway, this could be seen as a new ancillary revenue stream in a premium cabin. Let's hope that changes like these don't spread to reward seat bookings with points either!
How do airlines maximise revenue from add-ons?
was last modified:
March 11th, 2021
by