The title of 'city that never sleeps' has been shared with dozens of cities across the globe that seemingly never shut down. And Tokyo is one of them. With its vibrant nightlife scene, late-night eateries and 24-hour entertainment, Tokyo is made for those that prefer a night prowl to an early morning jog. And prowl you can – with so many things to do in Tokyo at night, you're spoilt for choice.
Discover the delights of Tokyo with direct flights to Japan from Australia. And with the power of frequent flyer points, you can be basking in the city's bright lights sooner. Top up your points balance with bonus offers from cards like the Qantas Premier Titanium, St.George Amplify Platinum or Westpac Altitude Qantas Platinum. And if you're just starting on your point hacking journey, have a read of our beginner's guides to the Qantas Frequent Flyer Program and Velocity Frequent Flyer Program to learn about how you can use points to fly to Japan.
So if you're ready to take a trip through one of the world's most exciting cities, read on for our top recommendations of things to do in Tokyo at night.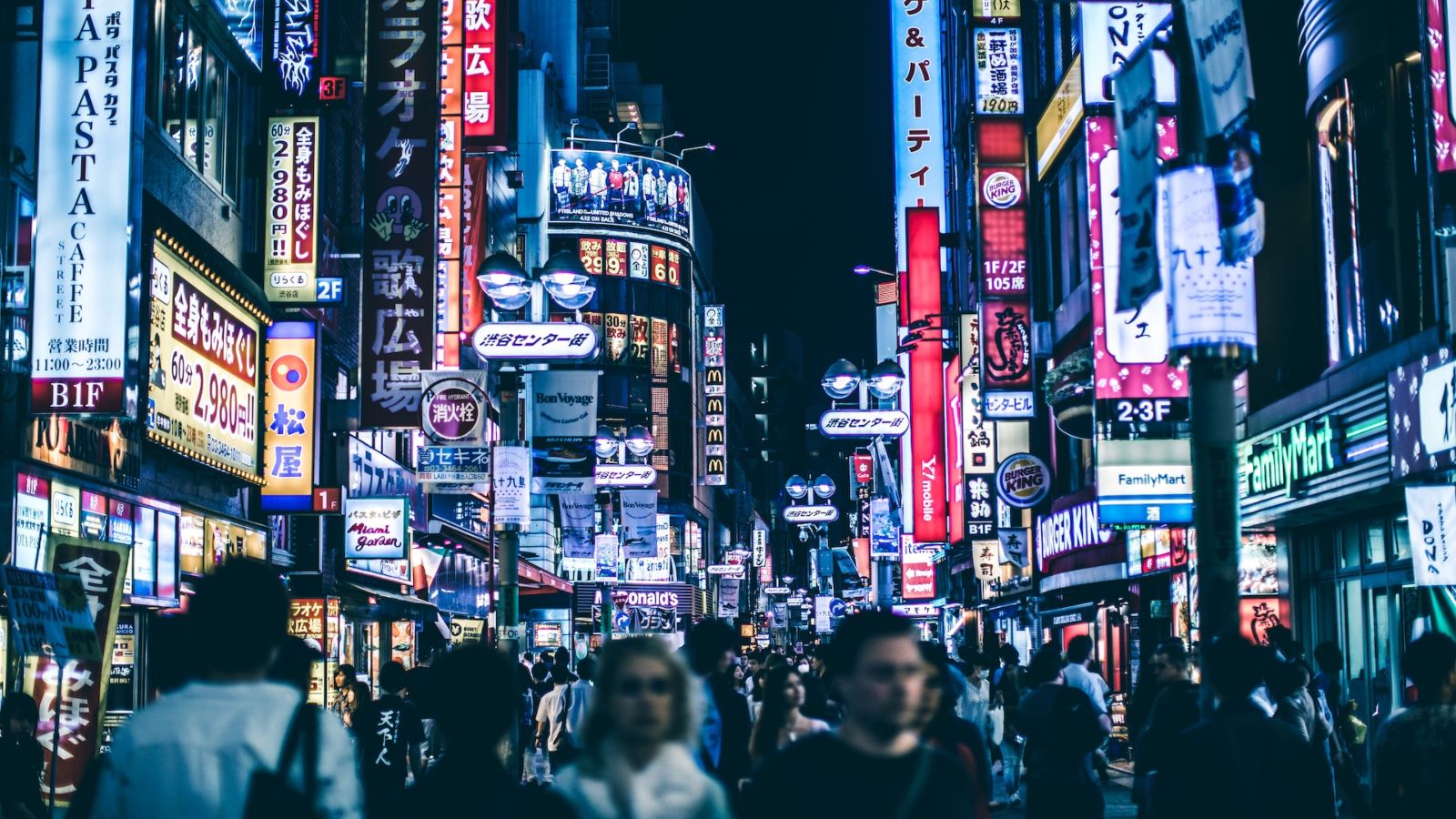 1. Kick back at a manga cafe (or stay the night)
To the uninitiated, a manga cafe can seem like just a place where people go to read manga, a Japanese-style comic. The term is often interchanged with internet cafe, as these establishments also offer computer access. You can also take advantage of unlimited free drinks, snacks from a vending machine, and even spend the night there.
That's right. Manga cafes are generally open 24 hours and are one of the top things to do in Tokyo when you miss the last train. For many locals, the cost of spending a few hours at a manga cafe – starting at around ¥700 for three hours – is far cheaper than the cost of a taxi in Tokyo. You can amuse yourself until the metro resumes – usually around 5 am – by reading old and new manga titles, watching movies or playing games. Many manga cafes have public resting areas, but you can opt for privacy with a cubicle fitted with a reclining chair or a room with a tatami mat. And once it's time to head home, you can even take a warm shower before you jump on the train.
If you're looking for accommodation in Japan, manga cafes aren't the only solution. Plan ahead by booking an incredible stay in Tokyo. And by leveraging your membership with a hotel loyalty program, you can be kicking back in style. Check out the perks on offer with programs like IHG One Rewards, Accor Live Limitless, Marriott Bonvoy or World of Hyatt, and explore hundreds of conveniently-located properties across Tokyo.
2. Dine-in at a restaurant
Don't get us wrong – convenience store food in Japan is excellent. So too is the selection of local and international fast food chains. But when the inevitable late-night hunger strikes and you've exhausted your daily allocation of onigiri from 7-Eleven, you can head to a restaurant for a sit-down meal. Some popular restaurant chains are open well into the night, while others operate 24 hours. You can enjoy plenty of Japan's must-try dishes, including ramen, udon, Japanese curry and even sushi – the quality of which is surprisingly good at 2 am. Many late-night restaurants are located in busy party districts, but you can find some in quieter pockets too. And if your belly is full and you're stuck on ideas for things to do in Tokyo at night, you can follow your fellow diners to an izakaya.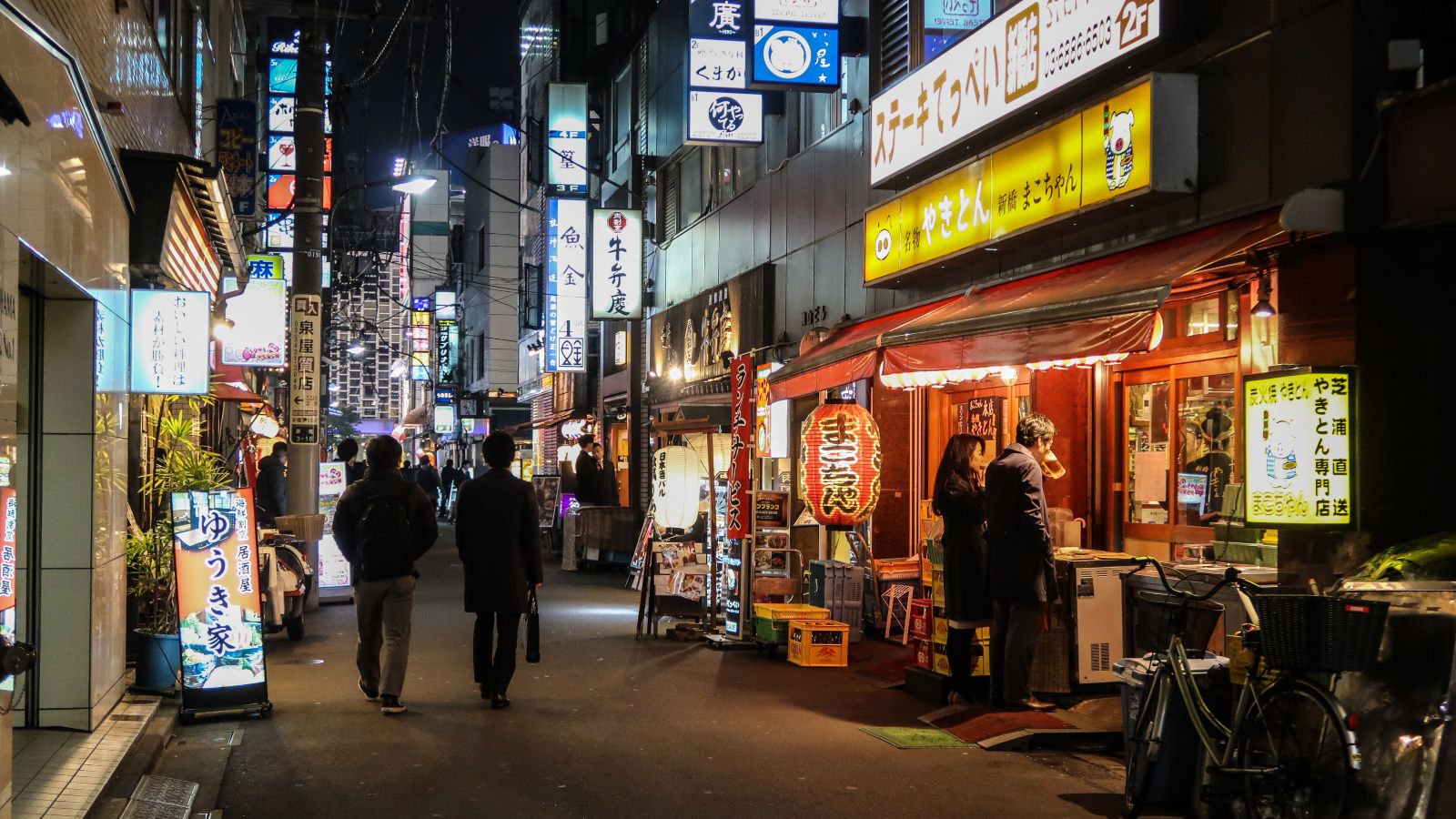 3. Shop till you drop
If you've travelled around Asia, you may have stumbled upon the brightly-coloured exterior of a Don Quiote store. Not to be confused with Don Quixote, the 17-century Spanish novel, Don Quiote is a Japanese chain of discount stores. It's also commonly known as Donki, and sells almost every item imaginable: homewares, clothing, groceries, sporting goods, cosmetics and more. And if you've forgotten to pack essential travel electronics for your trip, you'll find everything you need here.
Don Quiote in Japan is unlike its overseas counterparts, though. For starters, many of the stores in Japan are far larger – think several storeys high. Most also operate until well past midnight, while many larger stores are open 24 hours. So if you're roaming the streets of Tokyo at night and looking for things to do, it's useful to know that you can grab a new rice cooker, badminton racket or face cleanser at a discounted price. And just in case you forget to pick up a physical souvenir of your experience, the store's catchy 'don don don donki' jingle will stay with you long after you've left.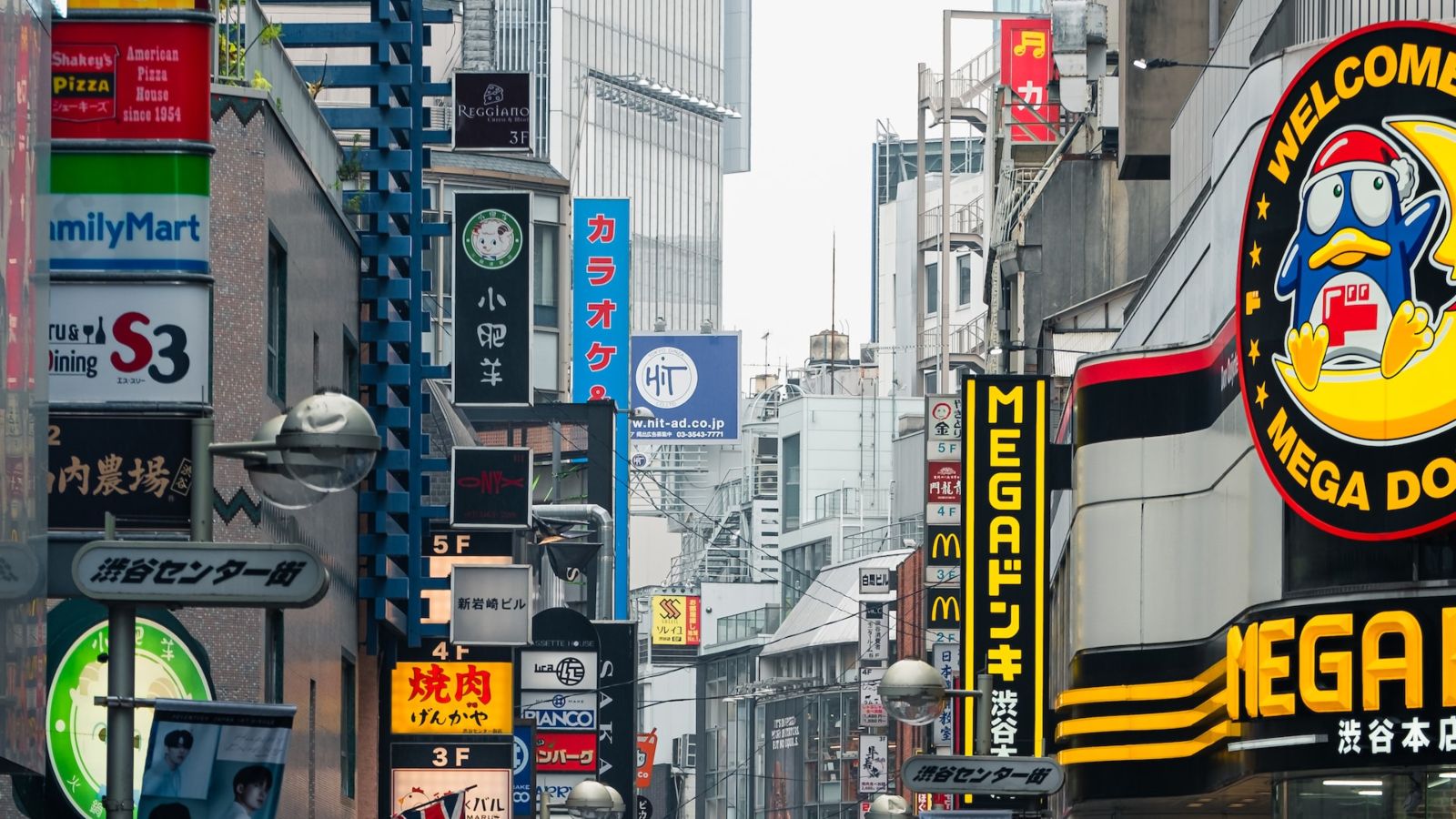 4. Hang out at an izakaya
If there were a Japanese equivalent of an Aussie pub, it would be an izakaya. Known for their informal setting, selection of alcoholic beverages and tapas-style dishes, izakayas are a staple of Japanese nightlife. They're a popular destination for after-work drinks, birthday celebrations, or simply to hang out and have a great time. Locals who are looking for things to do in Tokyo at night will usually head to their nearest izakaya. You don't have to go far, as they're located throughout the city. Don't expect to party too late though, as many izakayas wrap up before the last train, giving revellers enough time to head home.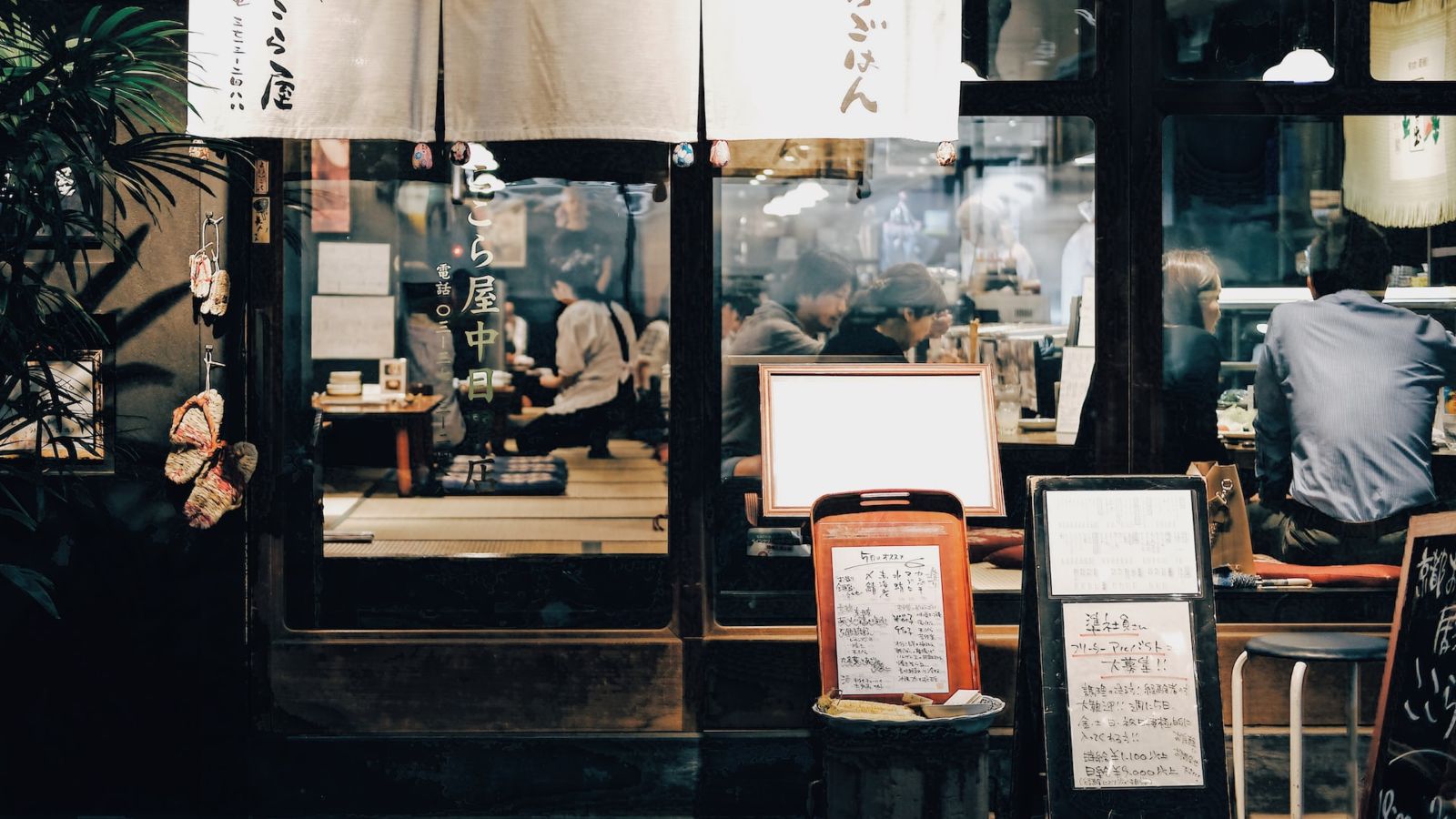 5. Try your luck at a pachinko parlour
Pachinko is to Japan what pokies are to Australia. But unlike the pokies, there's no monetary payout. Instead, the objective is to collect as many balls as possible and exchange them for prizes. If you walk past a pachinko parlour in Japan, you'll hear the distinct clinking of steel balls as they whiz through the machine, accompanied by flashing lights and animated sound effects. The machines are almost like vertical pinball, where landing a ball in a certain pocket yields a higher reward. Pachinko parlours are extremely loud – almost to the point of needing earplugs – but if you can't sleep anyway, the over-stimulation won't be a bother.
6. Soak up the views
Tokyo is a city overflowing with skyscrapers, bright lights and neon signs. It's the sort of scene that graces desktop wallpapers, travel brochures and movie trailers. If you're looking for things to do in Tokyo at night with your loved one, why not head out and soak up the views? You can enjoy Tokyo's sprawling metropolis from several viewpoints. For a bird's eye look at the city, head to Tokyo Skytree, Japan's tallest tower and also one of the tallest structures in the world. At 634 metres tall, Tokyo Skytree offers the highest observation deck in Japan where visitors can enjoy a 360-degree view of the city. The much older, but still equally as popular Tokyo Tower also offers stunning nighttime views. If you prefer to take in the skyline, head to Odaiba Seaside Park, where you can watch the famous Rainbow Bridge aptly light up with colour.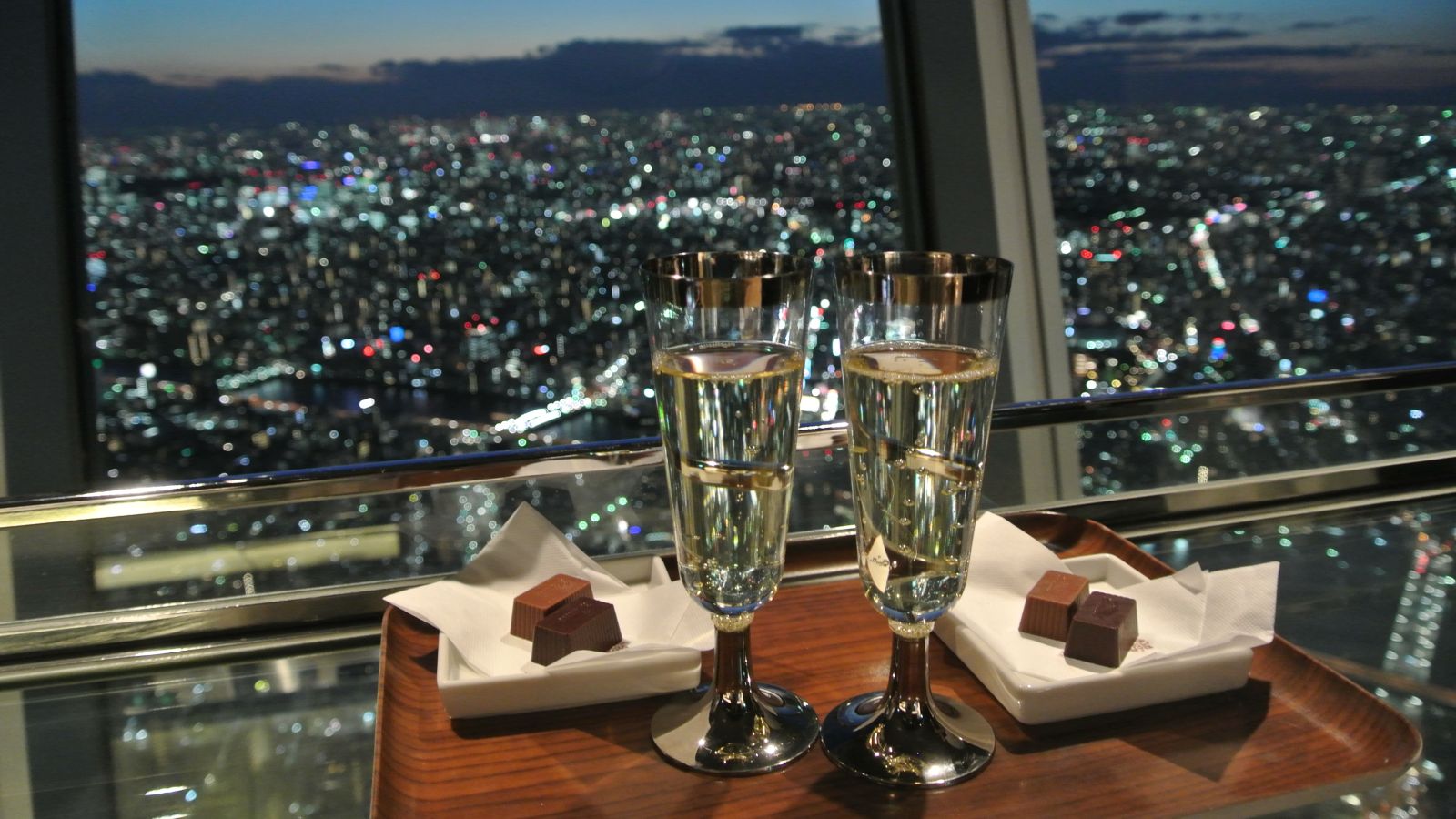 7. Sing your heart out
Karaoke is one of Japan's favourite pastimes. And it's no surprise, either, because it's an activity that can be enjoyed at any hour of the day. If you find yourself looking for things to do in Tokyo at night, there are thousands of karaoke bars across the city that operate 24/7. The most common way to enjoy karaoke is by booking a private room for your group. Some rooms come with the option to change the atmosphere with different lighting, or include a massage chair for comfort. Almost all karaoke bars in Japan offer drinks, and some may have the option to select an all-you-can-drink package. Snacks and hot meals may also be available, depending on where you go. Room hire is by the hour, so you can duck in for a quick singing session.
8. Test your skills at an arcade
Arcades in Japan are in a league of their own. This is especially notable in Tokyo, where arcades that span several floors tower over some of the city's most popular districts. They're not only a fun thing to do in Tokyo during the day, but they're buzzing well into the night, too. You can test your skills with racing games, rhythm games or even try to win a prize from a crane game. And while this all sounds like standard offerings at any arcade throughout the world, arcades in Japan are a completely normal and acceptable hangout for adults. It's not uncommon to see an office worker furiously tapping away at a circular touchscreen to achieve a new high score. And if you're feeling worn out and need a refresher, you can even try your hand at winning a Japanese drink or snack from a game.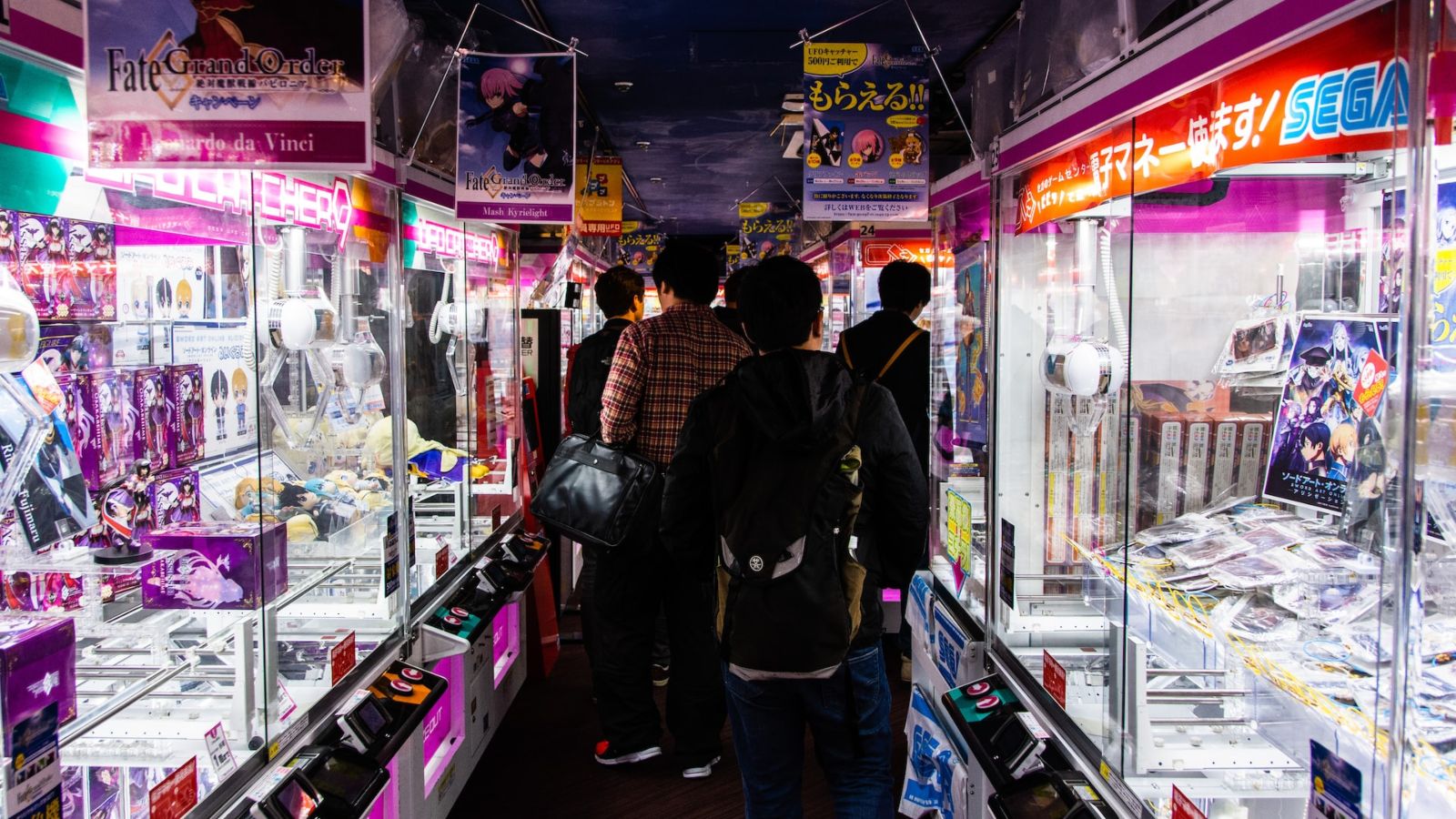 9. Relax at an onsen
While it's not top of mind when it comes to things to do in Tokyo at night, an onsen is a perfect place to unwind after a long day. Hot springs are scattered across the city and while they don't offer the views of rural areas, you'll still enjoy the natural benefits of bathing in an onsen. Many onsens operate 24 hours, so you can take your time getting there. Modern onsens offer a selection of baths with varying temperatures, allowing you to ease into the experience. And if it's your first time visiting an onsen in Japan, there's some particular etiquette that you need to adhere to. This includes leaving your swimming gear at the hotel. For the most part, onsens are segregated by gender. And while it can feel uncomfortable at first, it's all part of the experience – and you'll be feeling relaxed and refreshed in no time.
10. Explore Tokyo's oldest temple
Tokyo's most famous Buddhist temple, Sensoji, is located in the popular district of Asakusa. During the day, the temple and the adjacent Nakamise Shopping Street are brimming with locals and tourists. If you're willing to brave the crowds, you'll find plenty of souvenirs to take home and traditional snacks to try. But at night, the area surrounding the temple takes on a new persona. The shops and food vendors are closed, but the grounds are open 24 hours. If you're looking for things to do in Tokyo away from the bustling party districts, head to Sensoji at night. The temple and its gates light up to create a strikingly beautiful scene. It's also an excellent spot for night photography. And if you get the angle just right, you can capture the 1,300-year-old temple with one of the city's most modern structures, Tokyo Skytree, in the background.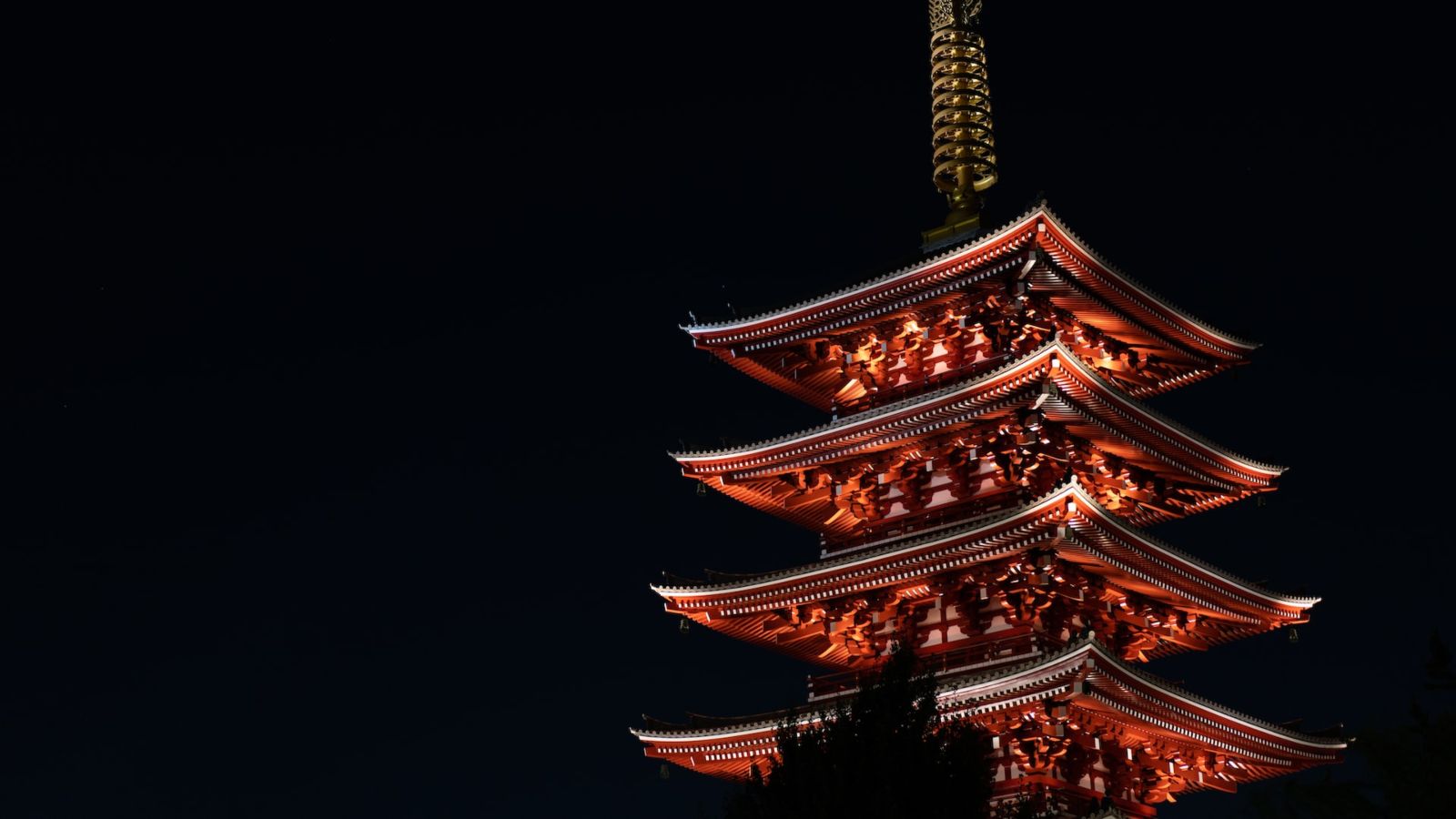 Fly to Japan from Australia to experience Tokyo for yourself
Don't just read about it – experience Tokyo's nightlife for yourself. And with direct flights from Australia, your Japan holiday is closer than you think.
If you're looking for inspiration, have a read of all of our guides to Japan, including the best ways to get around, the best time to visit, and where you should stay to get the most out of your Japan trip.
Let us know in the comments below – what night activity in Tokyo would you try?
Featured image: Timo Volz, Unsplash
Top 10 things to do in Tokyo at night
was last modified:
August 24th, 2023
by