Fiji's island paradise is a must on every traveller's bucketlist. From lush landscapes to romantic resorts, there are plenty of things to do in Fiji to suit every traveller.
And its close proximity to Australia means that getting there is easy. You can fly direct to Fiji from Australia's east coast from just 17,800 Velocity Points or 14,400 Qantas Points – plus fees and taxes.
So whether you're in Fiji for a week or a month and wondering what to do, read on for some top activities to make your Fiji holiday memorable.
Things to do in Fiji for families
Fiji is a great place for a family holiday. There's no shortage of entertainment for all ages, and there are plenty of learning experiences for the little ones. Wondering what to do in Fiji with kids? Check out some of the top activities.
Explore the natural features of Fiji
One of the best things to do in Nadi is to pay Fiji's native plants a visit. Located just a short drive north of Nadi, the Garden of the Sleeping Giant is home to between 30 and 40 varieties of orchids across 20 hectares. Stroll through the lush gardens or bring a picnic lunch and soak up the serenity. You can spend a whole day exploring the gardens, or venture to the nearby Sleeping Giant Mountain. Family pricing is available to enter the garden, so don't miss out on this must-do activity in Fiji with kids.
Visit a water park
Big Bula Water Park is one of the best things to do in Fiji's Denarau Island. Featuring water slides, obstacle courses and swimming pools of all sizes, there's something for the whole family to enjoy. But the real highlight of the water park is its impressive range of inflatables. In fact, Big Bula is the world's largest permanent inflatable water park. If you've ever wondered if you could make it on a game show, you can test your skills here. Falling into the water – especially in Fiji's weather – isn't so bad!
Stay at one of Fiji's family-friendly resorts
Fiji is known for being a family-friendly destination. Many resorts and hotels offer kids programs to give the whole family plenty of things to do. You'll find facilities like playgrounds, paddle pools and game rooms, as well as activities like cooking classes or wildlife experiences. Some resorts in Fiji even offer babysitting services, so parents can enjoy some downtime at the beach or have a romantic dinner.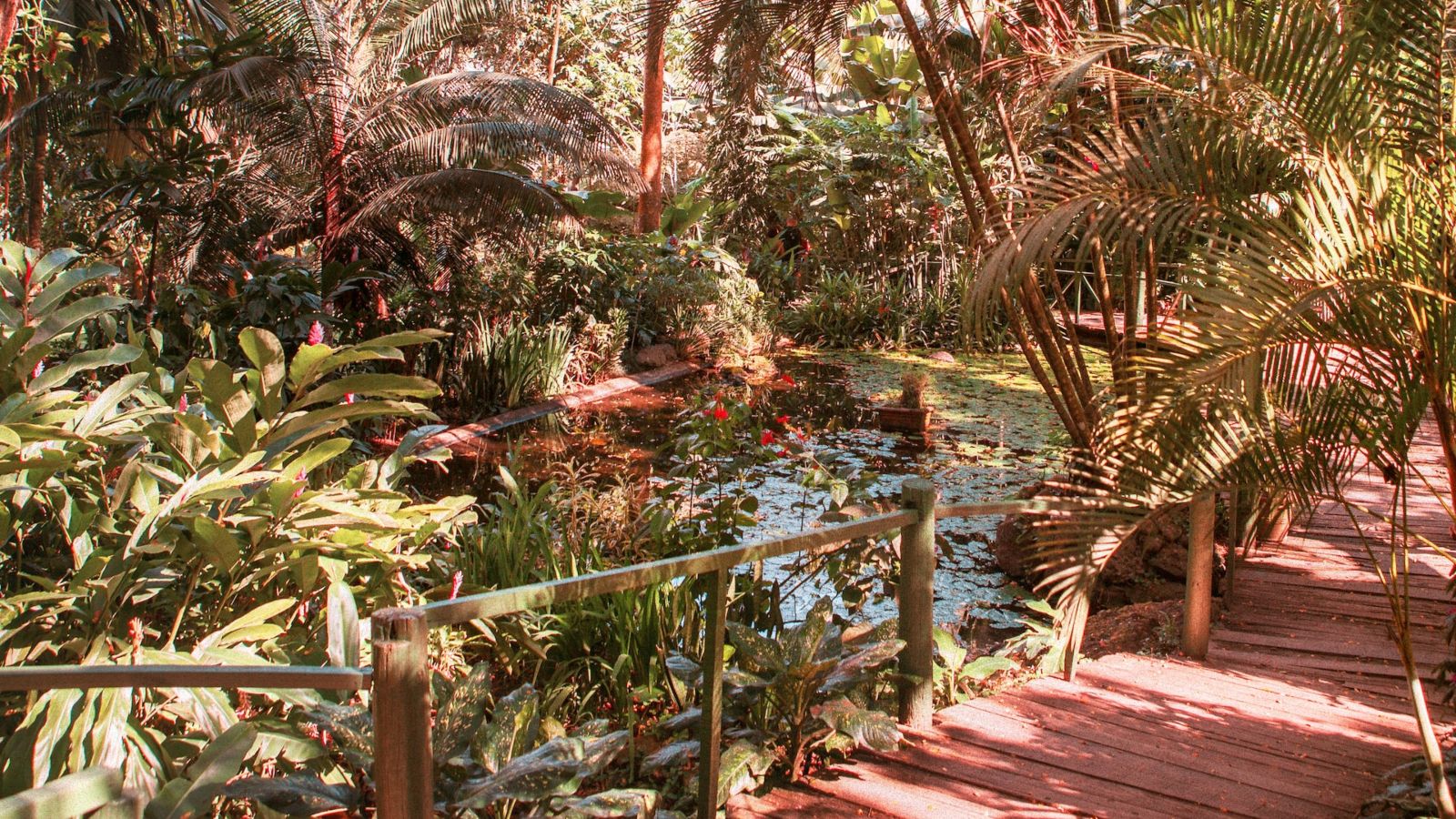 Things to do in Fiji for couples
Whether you're celebrating a honeymoon, engagement, wedding anniversary or just because, Fiji provides a romantic backdrop for any occasion. And there are plenty of things to do in Fiji for couples, too. So ditch the Netflix and chill date, and indulge in some unique Fiji activities with your significant other.
Go on a sunset cruise
A Fijian sunset is best enjoyed alongside your lover, with exceptional food and drink to boot. But why not take it one step further? A sunset cruise is one of the most romantic things to do in Fiji's Coral Coast. Set sail in the early evening and enjoy spectacular views from your private vessel. Some tours include island stops where you'll be welcomed with a traditional kava ceremony, followed by a performance showcasing Fiji's rich culture.
Soak in Fiji's famous hot springs
Sabeto Thermal Mud Pool and Hot Springs is located on Viti Levu, just a short drive from the Garden of the Sleeping Giant. The geothermal springs are completely natural, and heating is provided by a volcanic source underground. There are three pools to choose from, with temperatures up to 60°C. While it can be an unusual experience for first-timers to Fiji, the locals believe that soaking in the mud offers healing properties. Complete your visit by letting the mud dry in the sun, then washing it off with clean water.
Explore Port Denarau
If you're looking for laid-back things to do with your partner, spend the day at Port Denarau Marina. Take a stroll and marvel at the yachts and catamarans or hop on one yourself. Next to Port Denarau you'll find the South Pacific's largest resort town, bursting with souvenir stores, cafes and duty-free shopping. If you want to kick back and watch some sport, you can catch live coverage at Fiji's premier golf course. And if you're looking for nightlife, Denarau Island offers world-class restaurants, bars and entertainment. Discover why Denarau Island is your paradise in Fiji.
Things to do in Fiji for solo travellers
Fiji is a safe and exciting place for a solo adventure. The locals are incredibly welcoming, the language is easy to pick up, and there are plenty of accommodation options to fit your budget. So whether you're a digital nomad, a backpacker, or just want to explore Fiji on your own accord, check out some of the best activities for solo travellers.
Adrenaline activities
If you've found yourself travelling through Fiji solo, there are lots of things to do on the Coral Coast to get your adrenaline pumping. Get a bird's eye view of Fiji's lush rainforests by ziplining through them. Or go beyond the beaten track – literally – by joining a quadbike tour that weaves inland, along the coast and through remote villages. And you can even take a river cruise with a twist – 360 degrees, to be exact. Strap a life jacket on and hold onto the handrail as you whiz through Fiji's longest river at high speeds. If you normally travel with a more fearful companion, there are plenty of activities in the Coral Coast to fuel your adrenaline addiction.
Take a day trip around Fiji's islands
You'll need a break after all that adrenaline. Jump on a boat and wind down with a day trip to some of Fiji's stunning islands. It's a great opportunity to escape the busy areas and discover some of the more serene parts of the nation. And if you're still craving a bit of adventure, why not take a diving or snorkelling trip? You'll meet fellow travellers on board, and everyone is keen to chat and share their experiences after emerging from the water.
Go on a hike
There's no better way to discover the natural features of Fiji than by going on a hike. The geologically-diverse islands boast volcanic craters, stunning waterfalls, rugged coastlines and vast mountain ranges. The paths are safe and easy to navigate, and the only wildlife risk you'll face is mosquitos. While plenty of hikes can be tackled solo, some of the more strenuous ones require a guide. It's a great opportunity to learn more about the culture and landscape while taking in some of its most beautiful sights. As with any hike, preparation is key. Check the weather in Fiji for when you plan to travel, and be sure to pack sun protection and a light waterproof jacket just in case.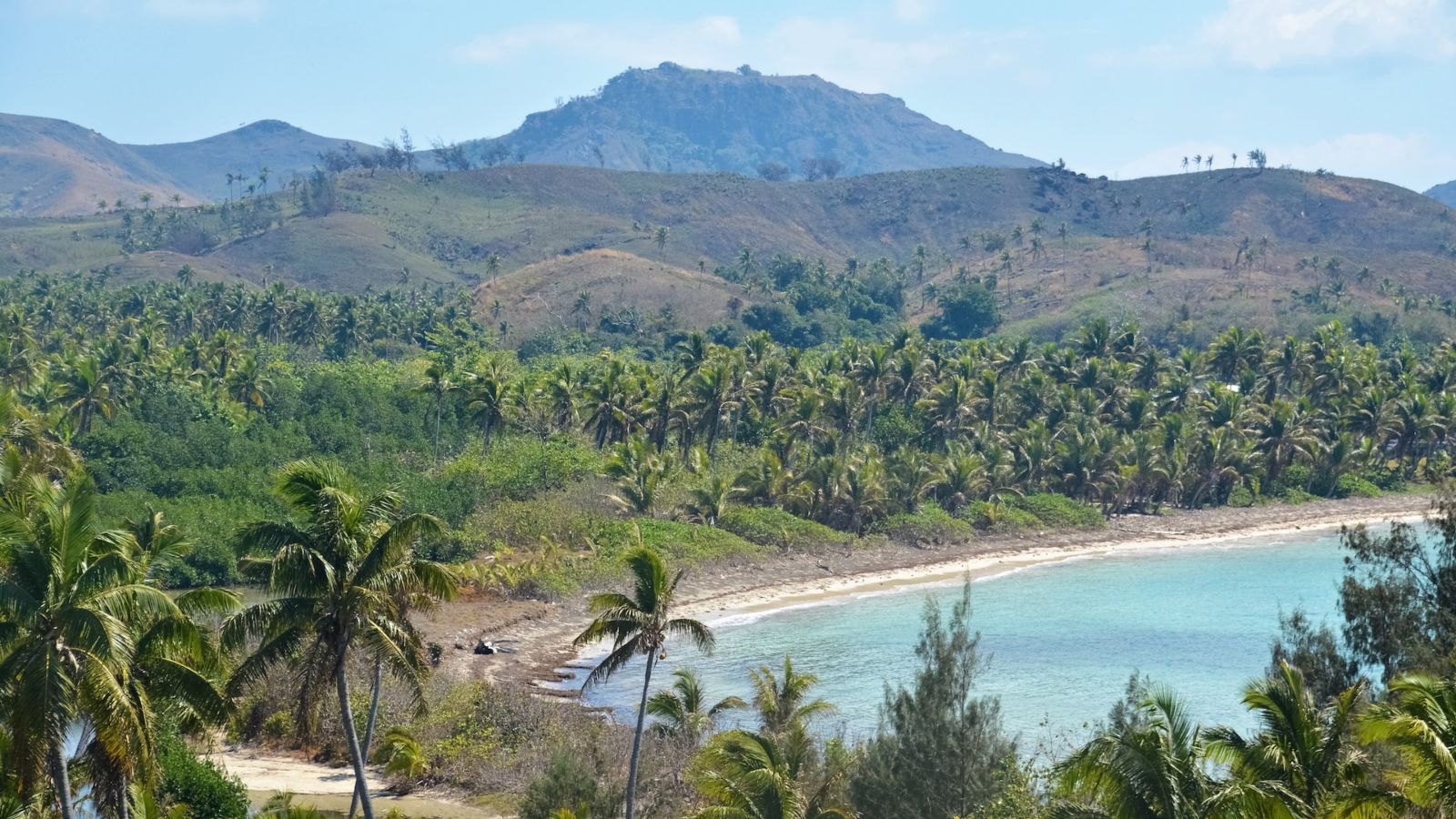 Fly to Fiji from Australia for less
Whether you're flying to Fiji with kids, as a couple, or embarking on a solo journey, you can get there for less with Qantas Points or Velocity Points.
Need to top up your points balance? Discover the latest card offers, like the American Express Velocity Platinum or the Qantas Premier Platinum to be on your way to Fiji sooner.
Featured image: imcolourblind, Unsplash
Things to do in Fiji: activities for all travellers
was last modified:
August 24th, 2023
by