Rarely is there a destination that is tailor-made for luxurious experiences, while still being open to all. But after my extended weekend getaway to Fiji, I'm convinced that Denarau Island has something for everyone.
Bringing the kids? They're welcome, of course, and there's plenty to do. Visiting with someone special? You'll find some of Fiji's best restaurants and spas here. Travelling on your own for a work trip? Well, take it from me – with the airport only a 20-minute drive away, staying at Denarau is as easy as it gets.
Over three nights, Denarau Island is my base as I effortlessly kick back at a five-star resort, tuck into local lobster, and venture further out for a magnificent day on the outer islands.
But my brush with luxury didn't start on the ground in Fiji. No, I used Qantas Points to fly Fiji Airways Business Class from the east coast to Nadi and back, enjoying lie-flat beds and top-notch dining along the way. And you can too, with return Sydney-Nadi flights starting from only 83,000 Qantas Points and AU$226 in Business.
Travelling in style for a fraction of the cost is something I'll never regret.
Denarau has it all
Denarau isn't a true island – it was painstakingly created from reclaimed mangrove swamps in the late 1960s, with a small creek separating it from the mainland. But now, it's the unofficial centre of Fiji tourism, with a centrepiece 18-hole golf course and many big-name resorts.
One of its many drawcards is the convenience factor. Denarau Island is only 5 km from Nadi and 10 km from the airport, so I don't have to travel far after arriving. Given I have a late arrival in Nadi and an early departure to Sydney, that's a mighty blessing.
I have my pick of resorts, including the Hilton, Westin, Radisson and Sofitel, to name a few. It's a tough choice, but I ultimately settle on the Sofitel because its extensive adult-only beach club strikes my fancy. Who doesn't love a bit of quiet and exclusivity?
Plus, the Qantas-Accor partnership means I'll earn even more points for my next trip – genius. And to top it off, I also hold an Accor Plus membership, which guarantees at least 25% off the dining bill at the resort. It's a real money-saver, especially if you get this perk for free with the American Express Platinum card.
Denarau also hosts a marina and shopping arcade, which is just minutes away from most of the island's resorts by road. Many tours leave from here, including the memorable day trip I take to explore the outer islands. And unsurprisingly, the speedy transfer between the Denarau resorts and the marina is usually free with tour bookings.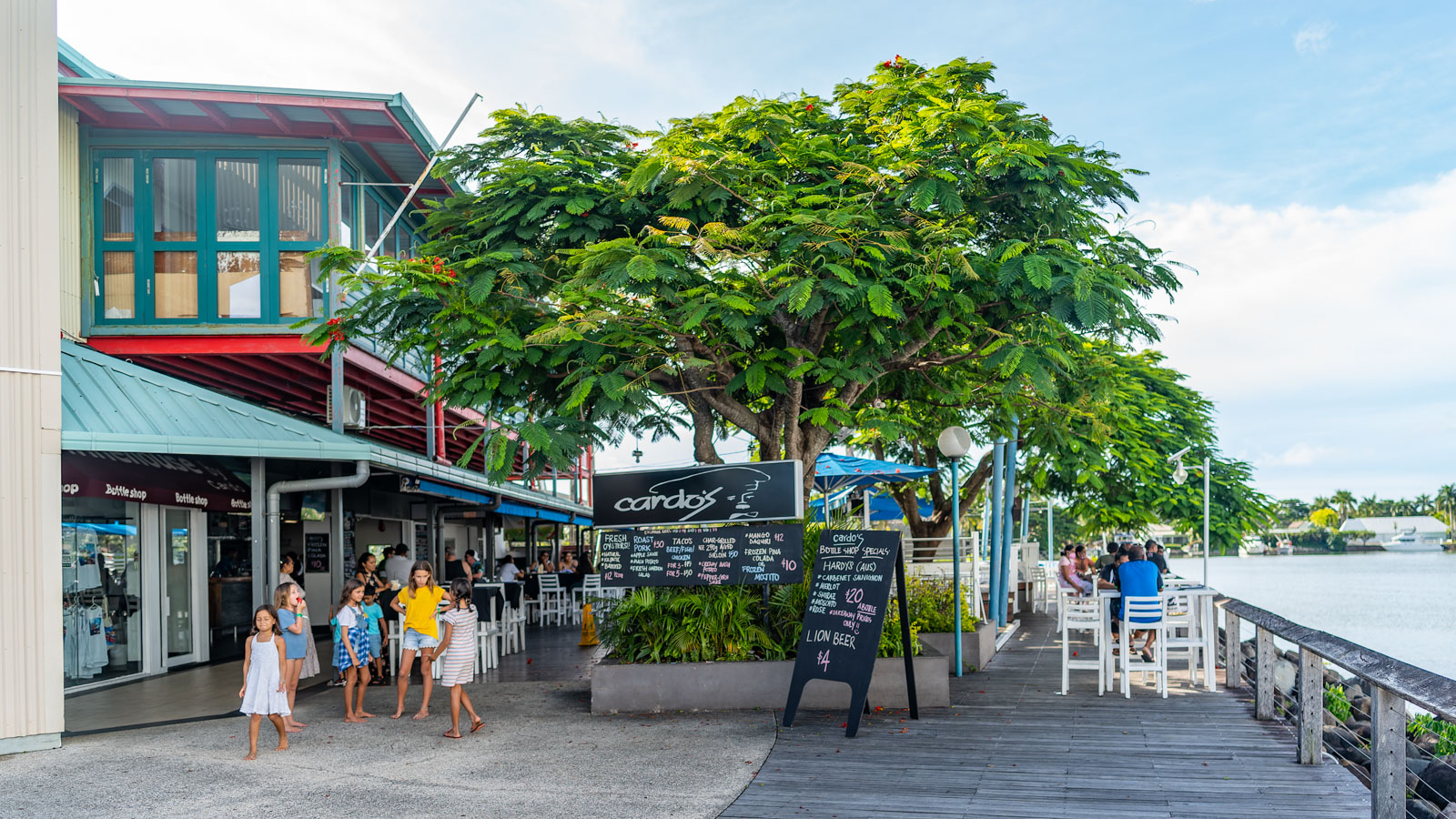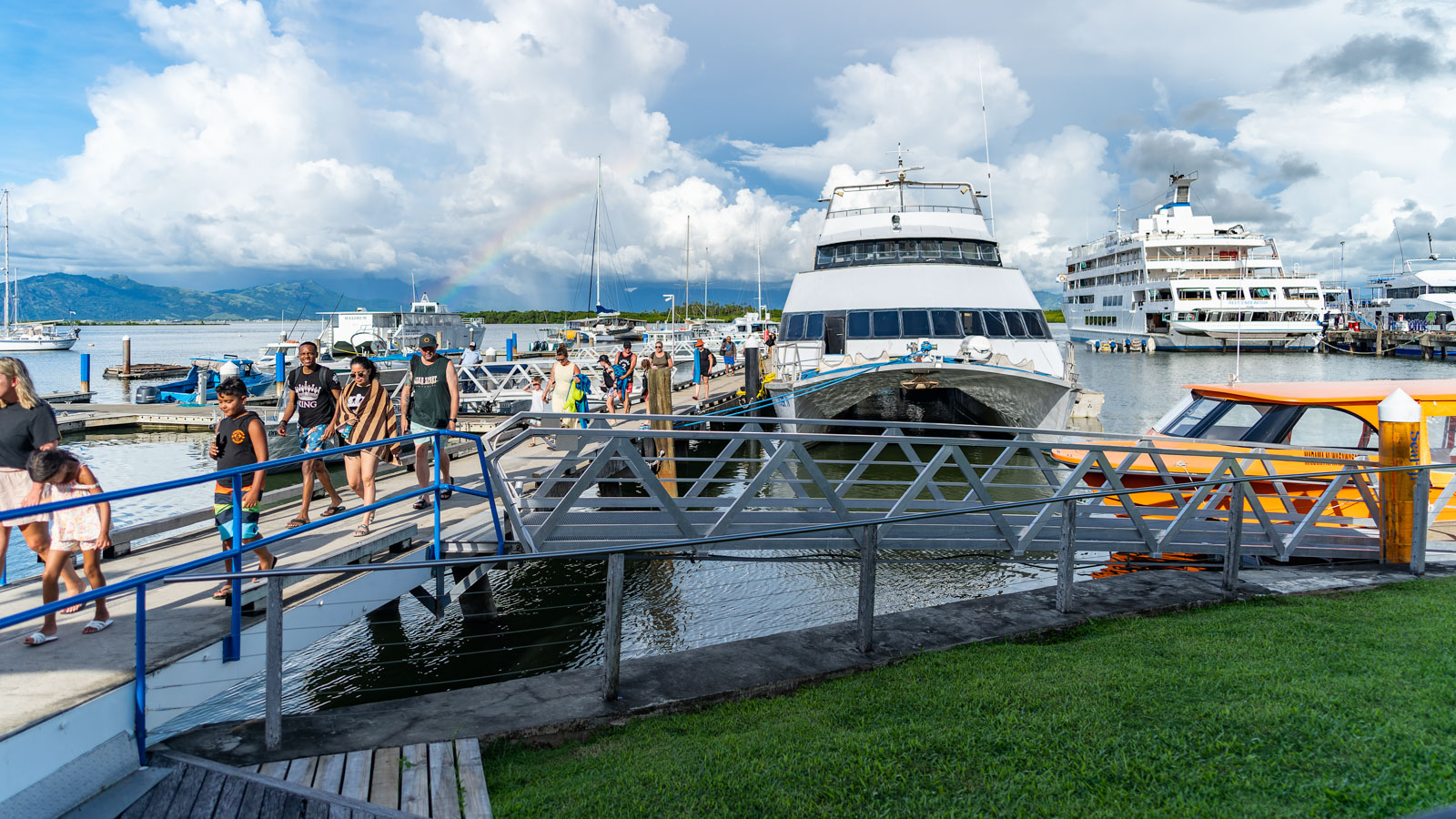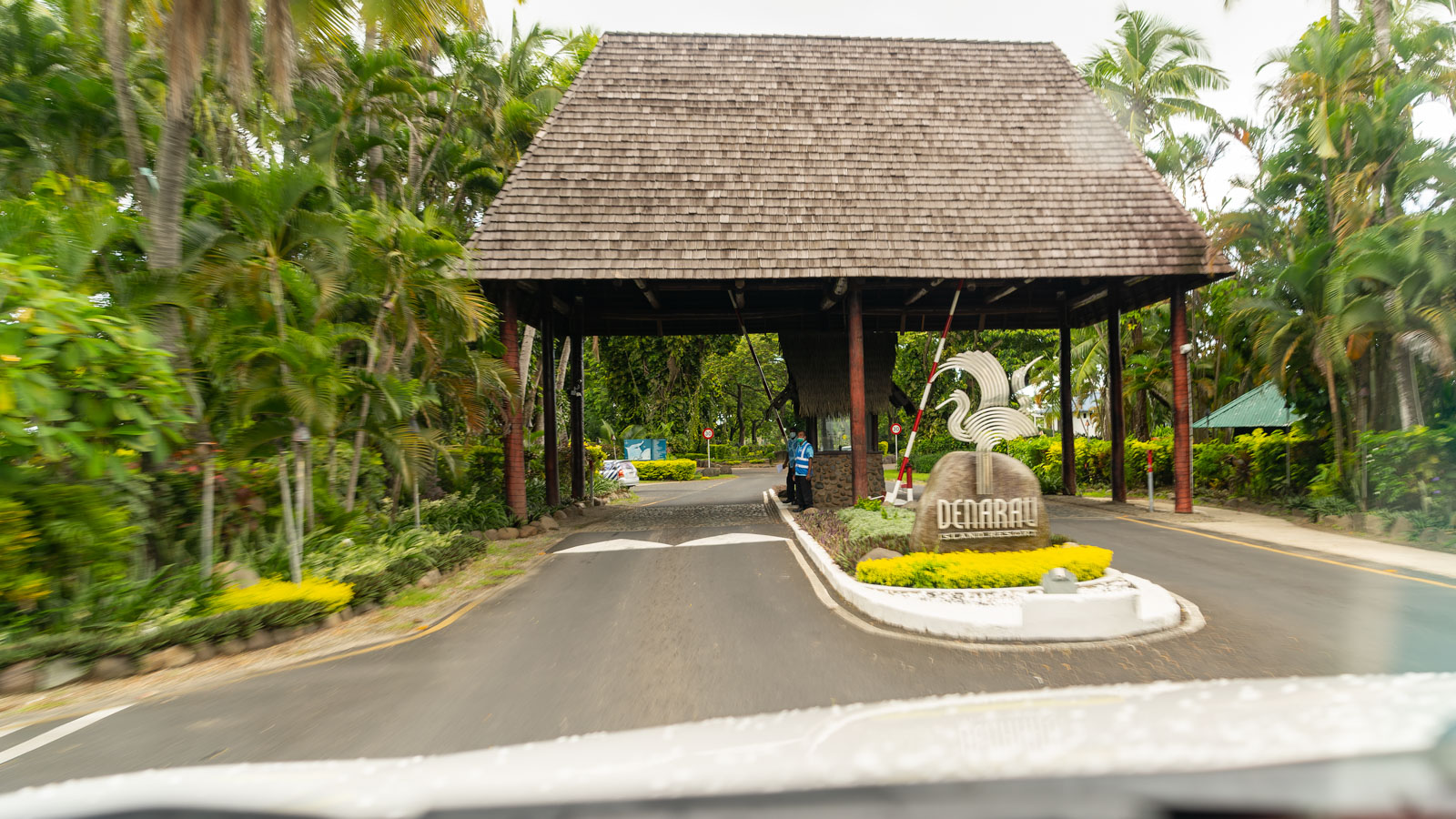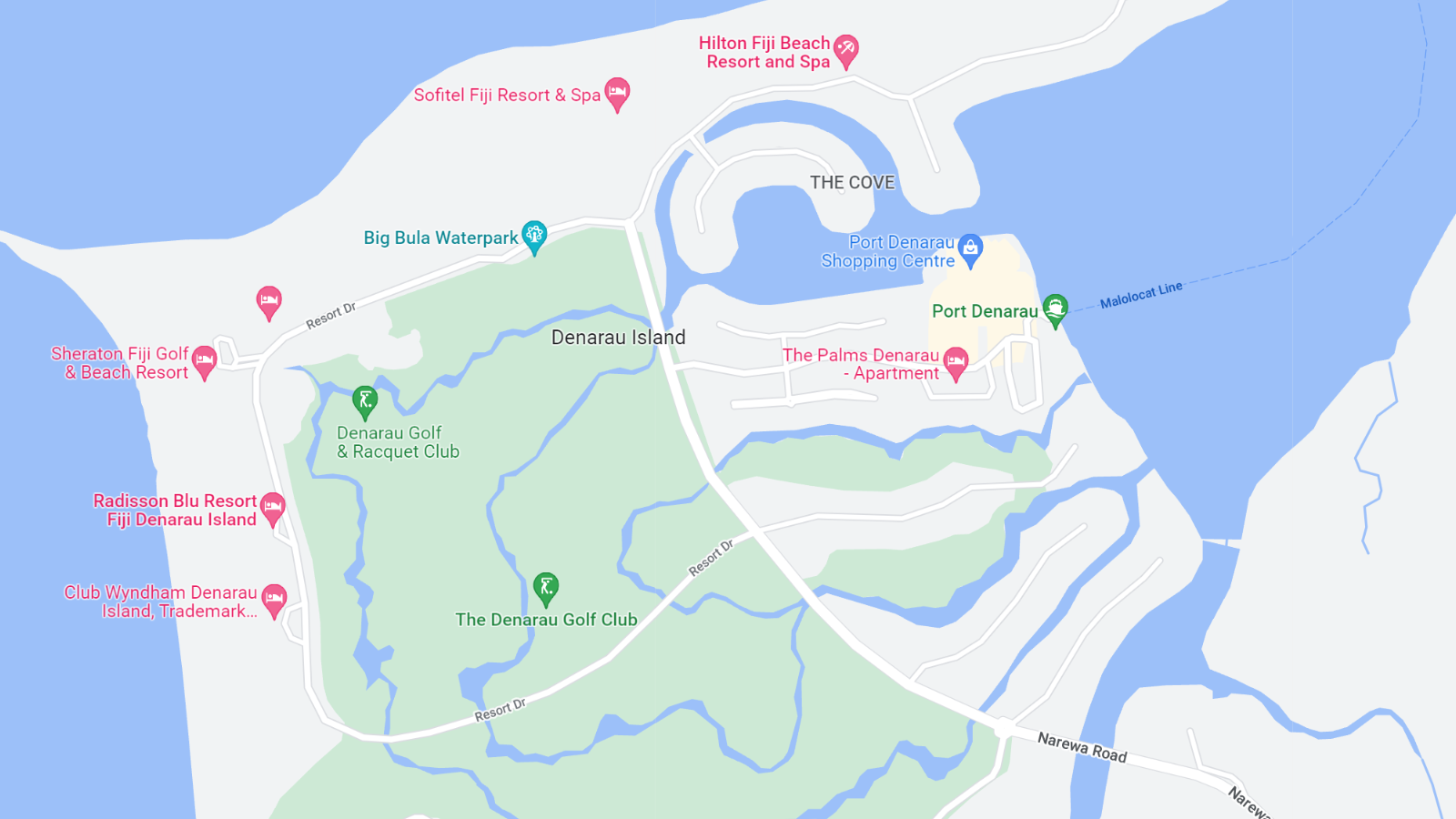 Sofitel Fiji Resort & Spa
My stay at the Sofitel starts off with a pleasant surprise. The moment I set foot in the lobby, I'm warmly greeted by name (how do they know?) and directed to a nearby waiting buggy. It turns out that since my room has Waitui Beach Club Plus access, I'll be checking in at the private beach club reception. Now that's special.
One mad dash through the rain later, and I'm calmly sipping on an orange mocktail as Solo tells me about the resort facilities and gets my room keys ready. He's around every afternoon, chatting with beach club guests and making sure everyone is having a great time. In fact, he even catches me after dinner on my final night and organises my check-out on the spot, knowing I have an early flight the next day. Service doesn't get more personalised than that.
As for the resort itself, it's stunning. I spend a good chunk of time at the Waitui Beach Club. Like a good First Class lounge, it's never very full – and it's the small touches that matter most. For example, there's a towel and sunscreen ready whenever I take a sunbed. From 5 to 6 pm, I indulge in a nightly cocktail hour, where the aroma of tasty canapés competes with the murmur of relaxed conversations. It's all very hard to take.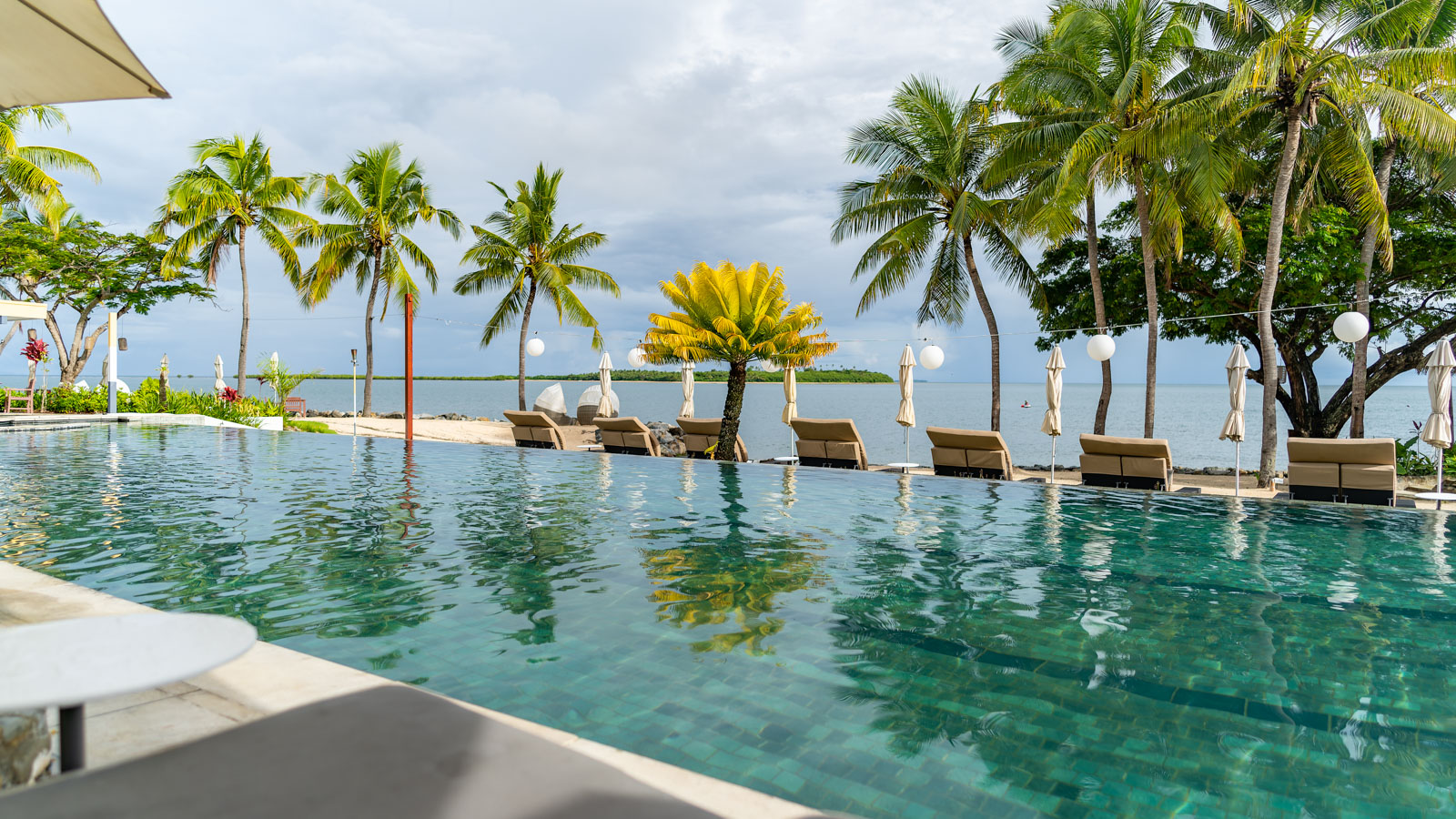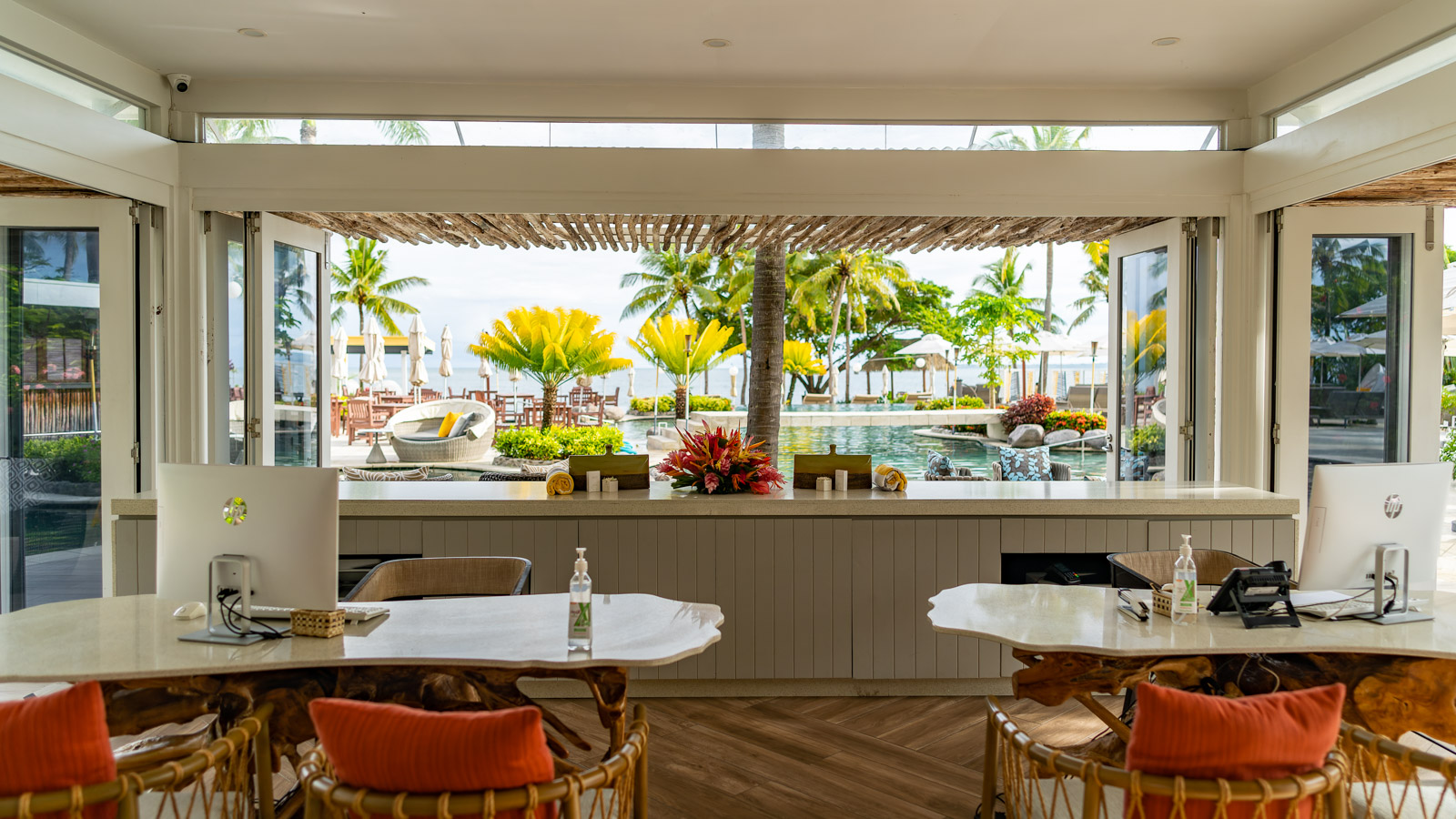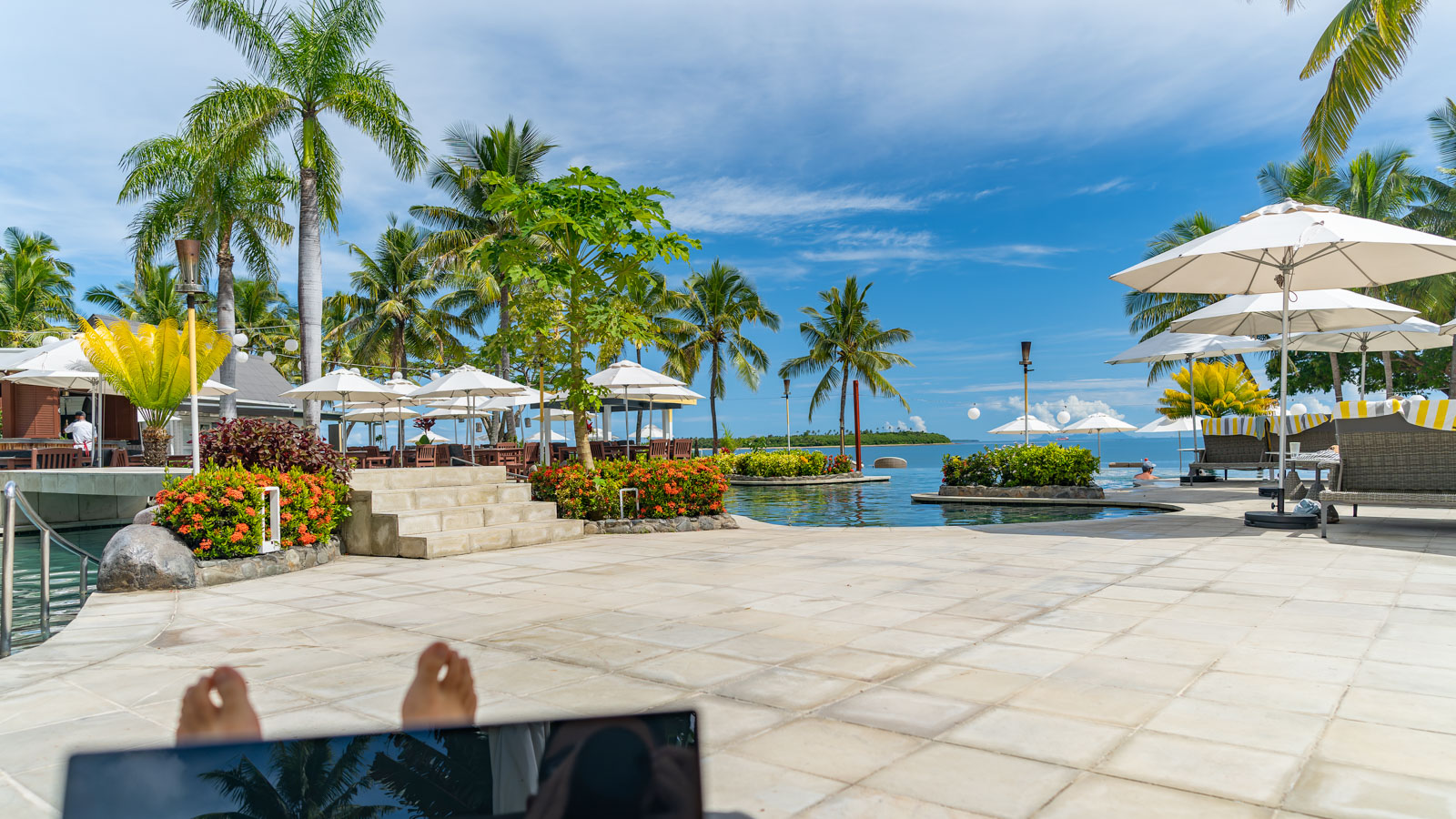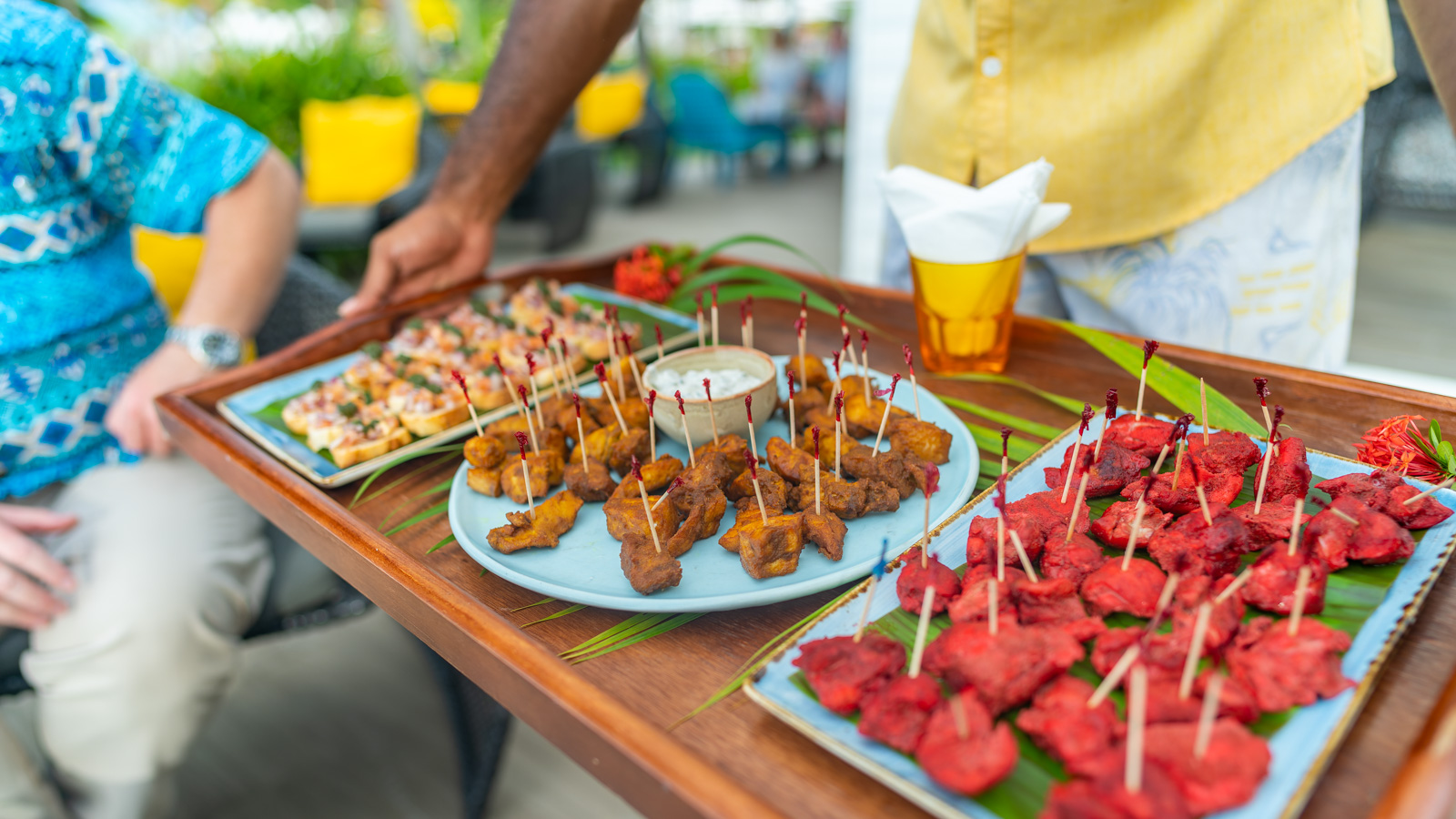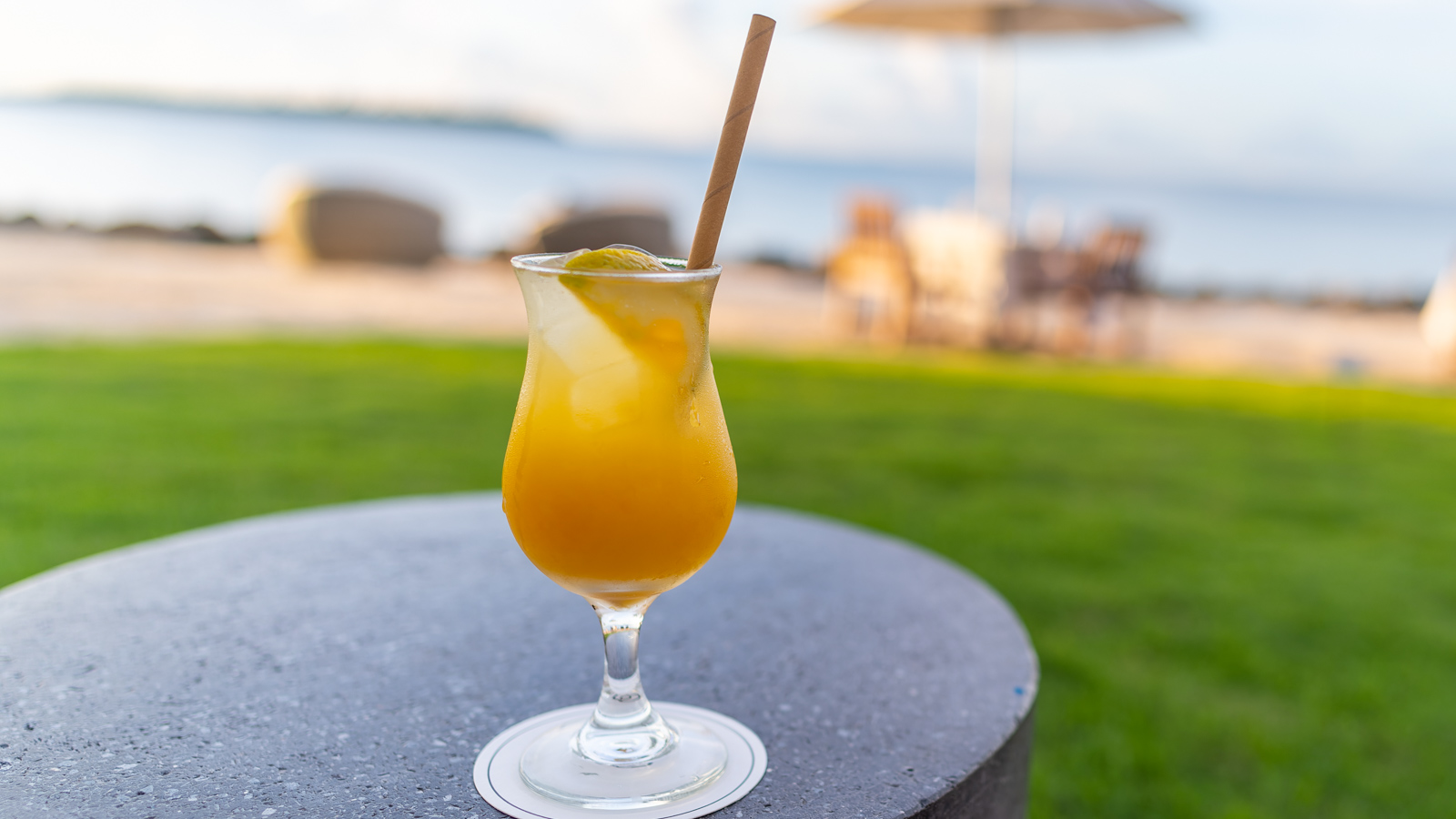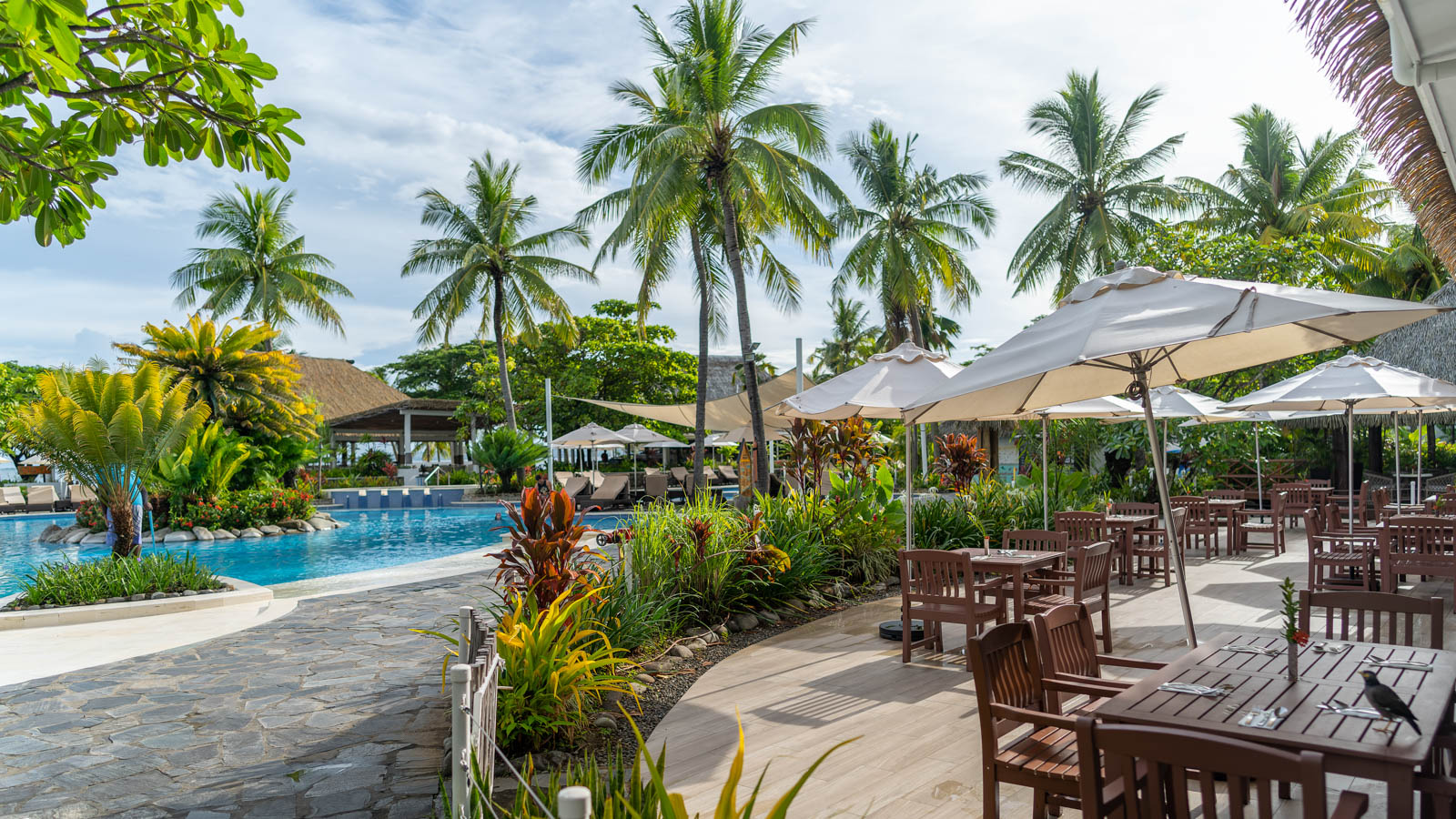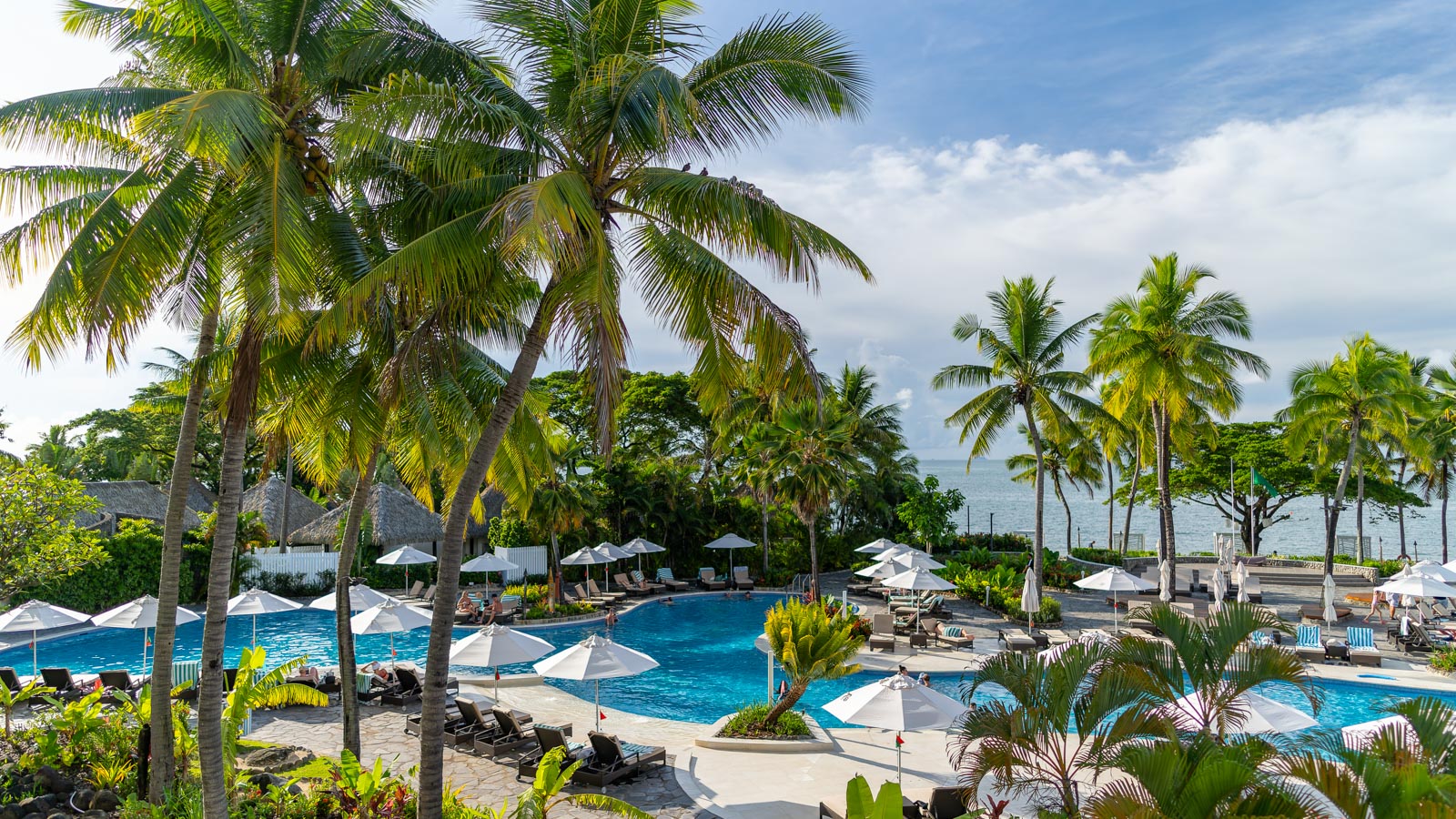 We pay FJ$1,501 (AU$970) for three nights in a Luxury Oceanside room, including a handy 10% Accor Plus discount. I travelled in March which is considered the shoulder season, so room rates are quite reasonable at this time.
---
If you're an Accor Plus member, you can book 3 nights in a Luxury room with Waitui Beach Club access for FJ$3,075 (AU$1,999) including daily breakfast and three-course dinners, laundry, minibar, and a 60-minute massage.
---
Take the grand tour of the Sofitel Fiji Resort & Spa with me →
Ad – Scroll down to continue reading.Minimum spend, terms & conditions apply.
Beachside dining delights
Many of Fiji's best eateries are concentrated on Denarau Island, within the resorts and at Port Denarau. But even at the Sofitel, I'm spoiled for choice. My handy Accor Plus membership automatically slashes 25% off dining bills as a solo traveller, so I take my time to try out all that the resort has to offer.
At Waitui Bar & Grill, my succulent grilled lobster (a local Yasawa green tail) is mouthwateringly tasty and only AU$35. A separate three-course seafood dinner at Solis is a steal at AU$42, including a gin cocktail. I tuck into hearty seared scallops and a Fijian specialty – Kokoda, which is marinated local fish.
Both of these prices are after my 25% Accor Plus discount. You can expect an even larger 50% discount if you're dining as a couple – one of the best perks of Accor Plus.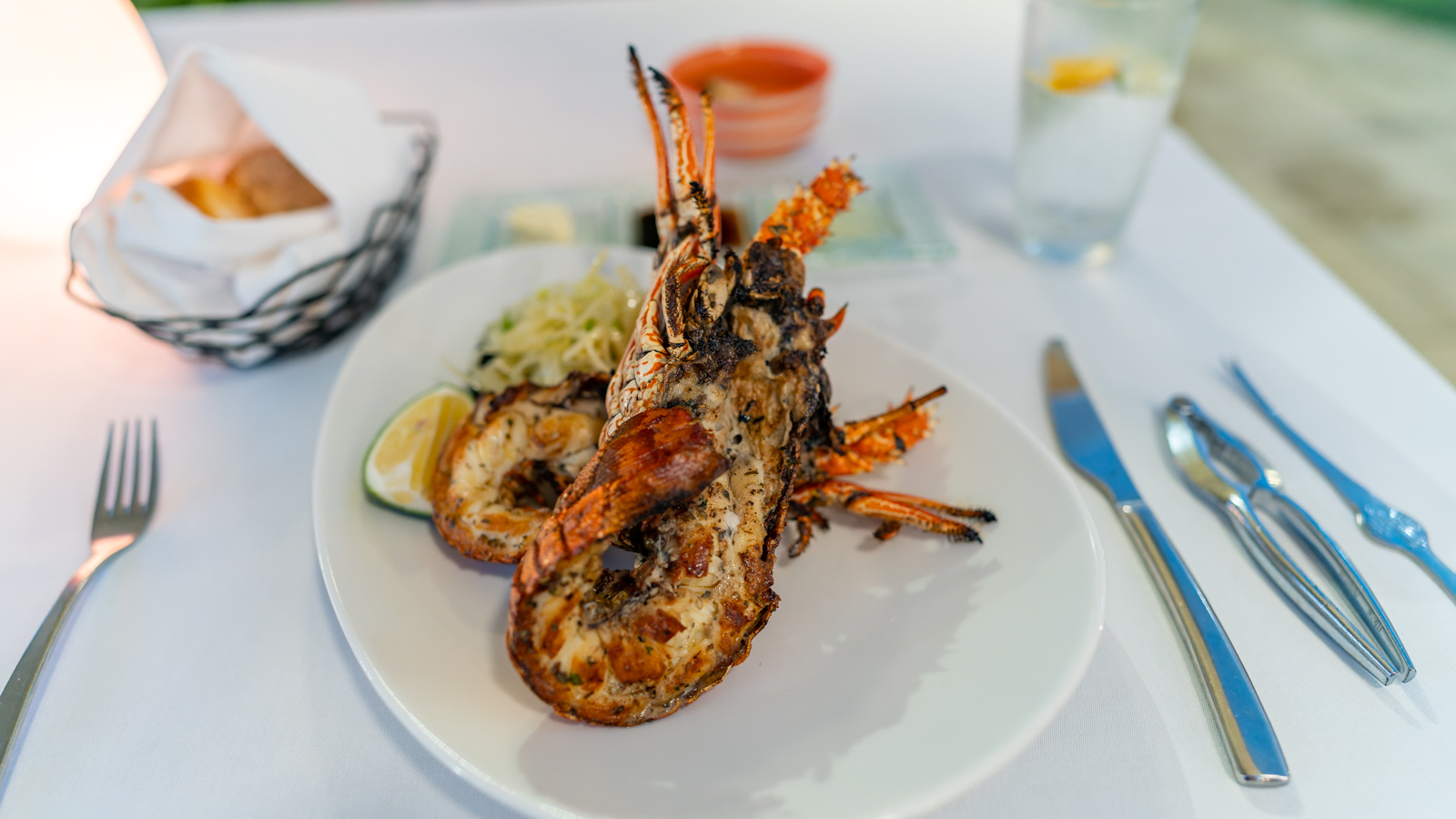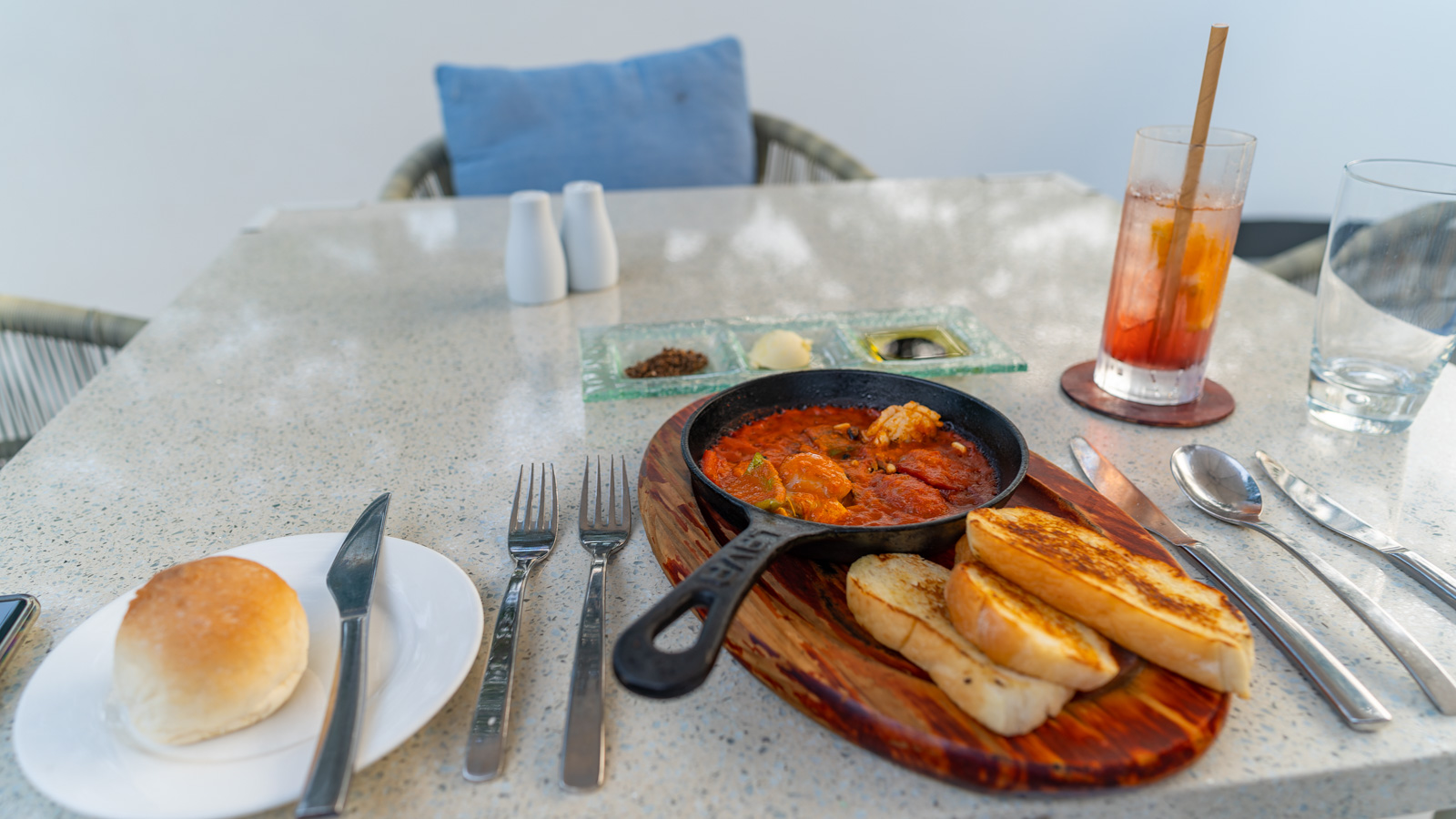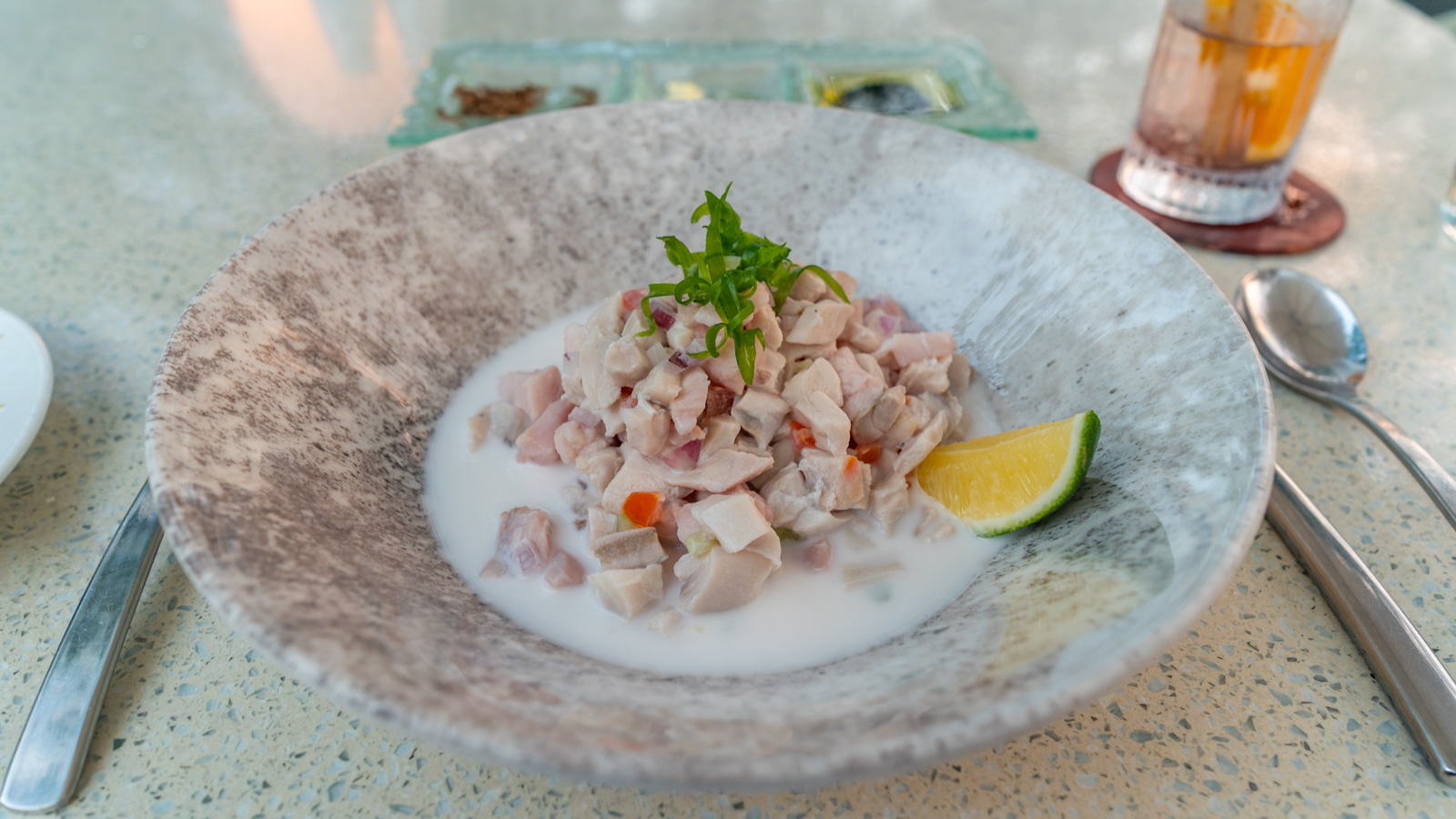 Breakfast is similarly lavish. And even better, it's included in most paid room rates across the whole resort. At Bazaar Kitchen & Bar, I'm almost overwhelmed with the choices across six cooking stations. There's bacon and eggs, of course. But there's also sushi, congee, salads, pastries, fresh fruits and so much more.
Since Waitui Beach Club Plus access grants me entry into the Journal Lounge, I'd be silly to pass up an opportunity to enjoy breakfast there too. It's a completely different atmosphere – serene – with only one other couple sitting nearby. I order the eggs bhurji off the a la carte menu. For something as simple as scrambled eggs, the flavour profile laced with Indian spices is mind-blowing.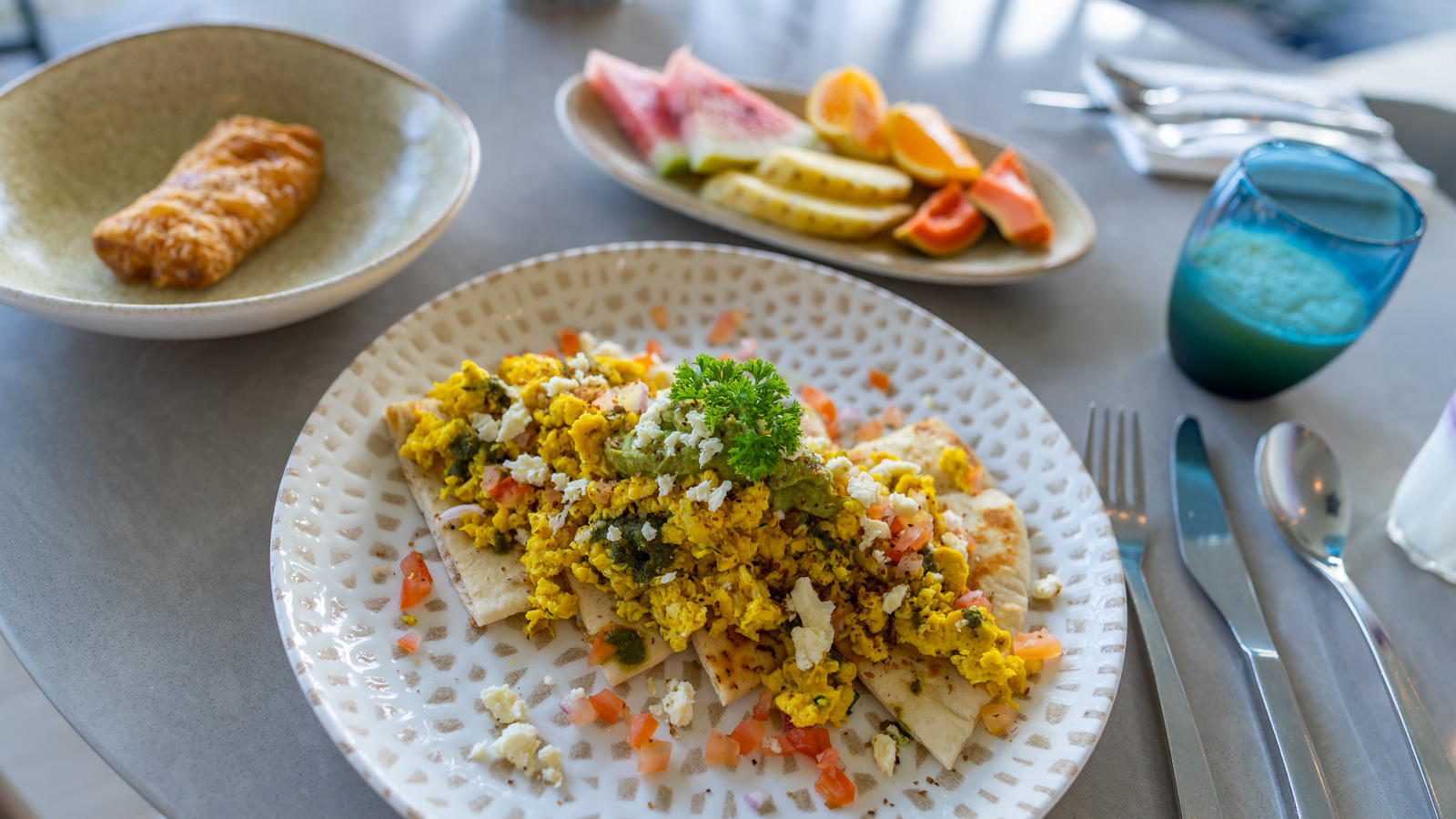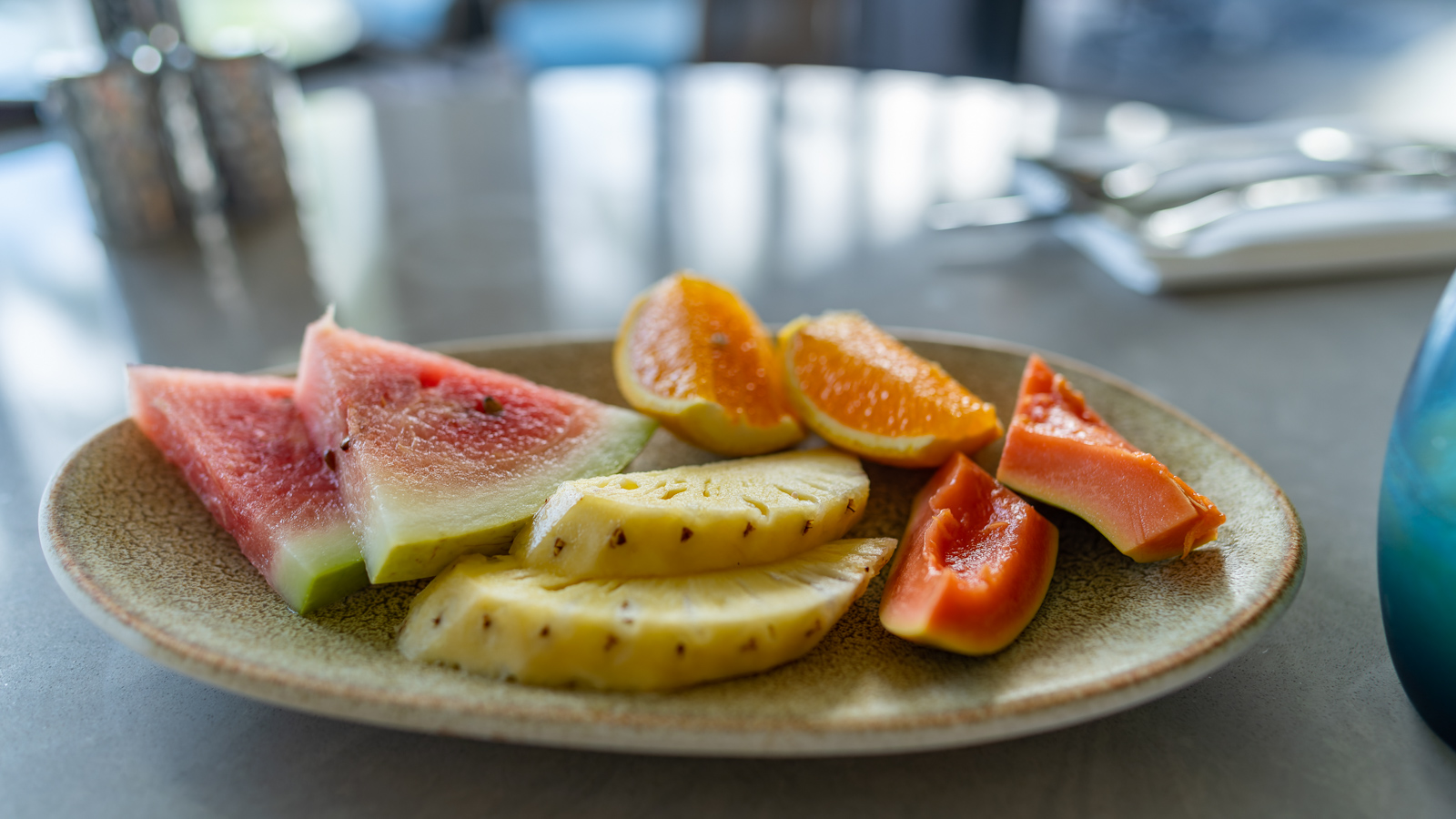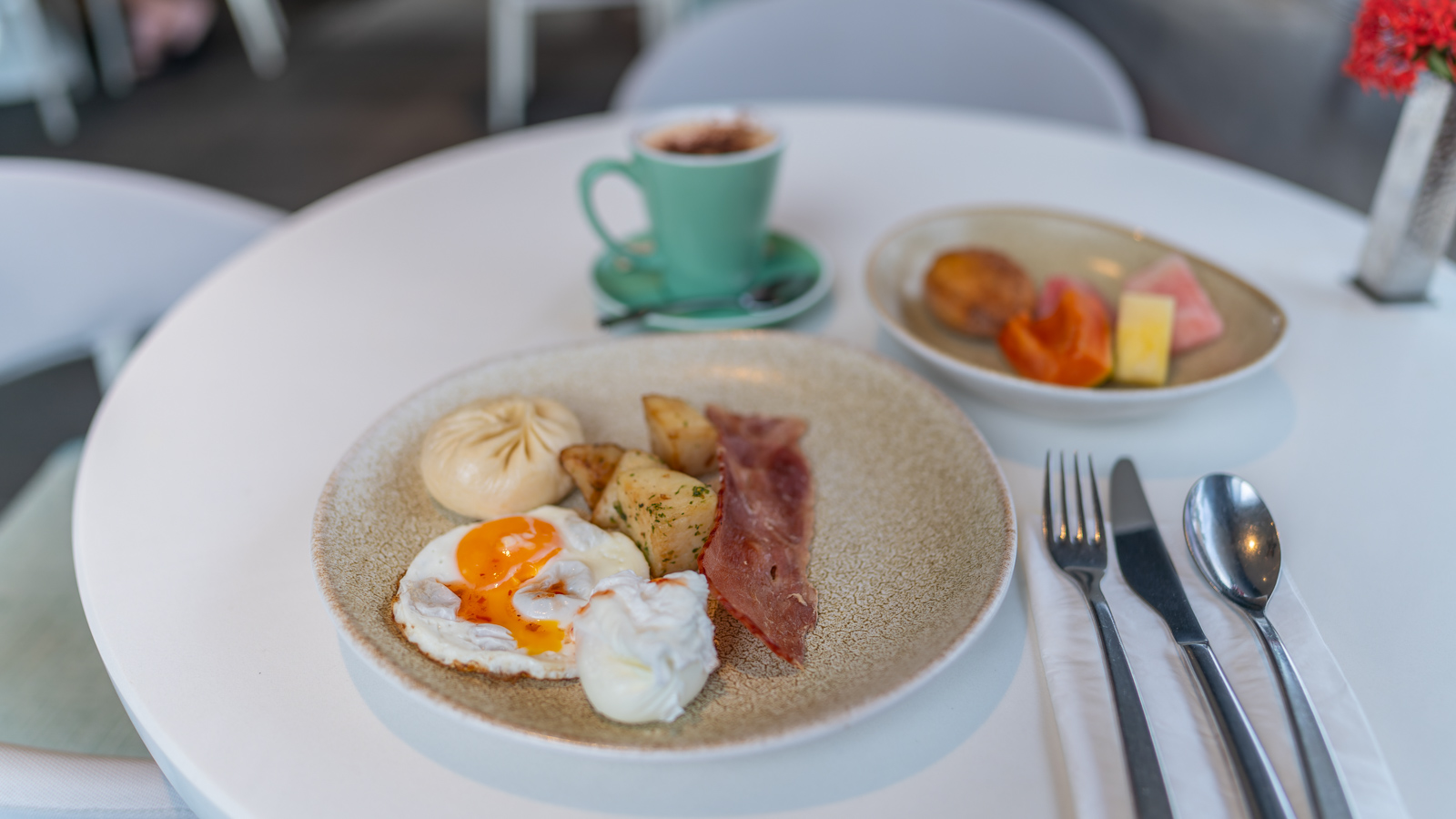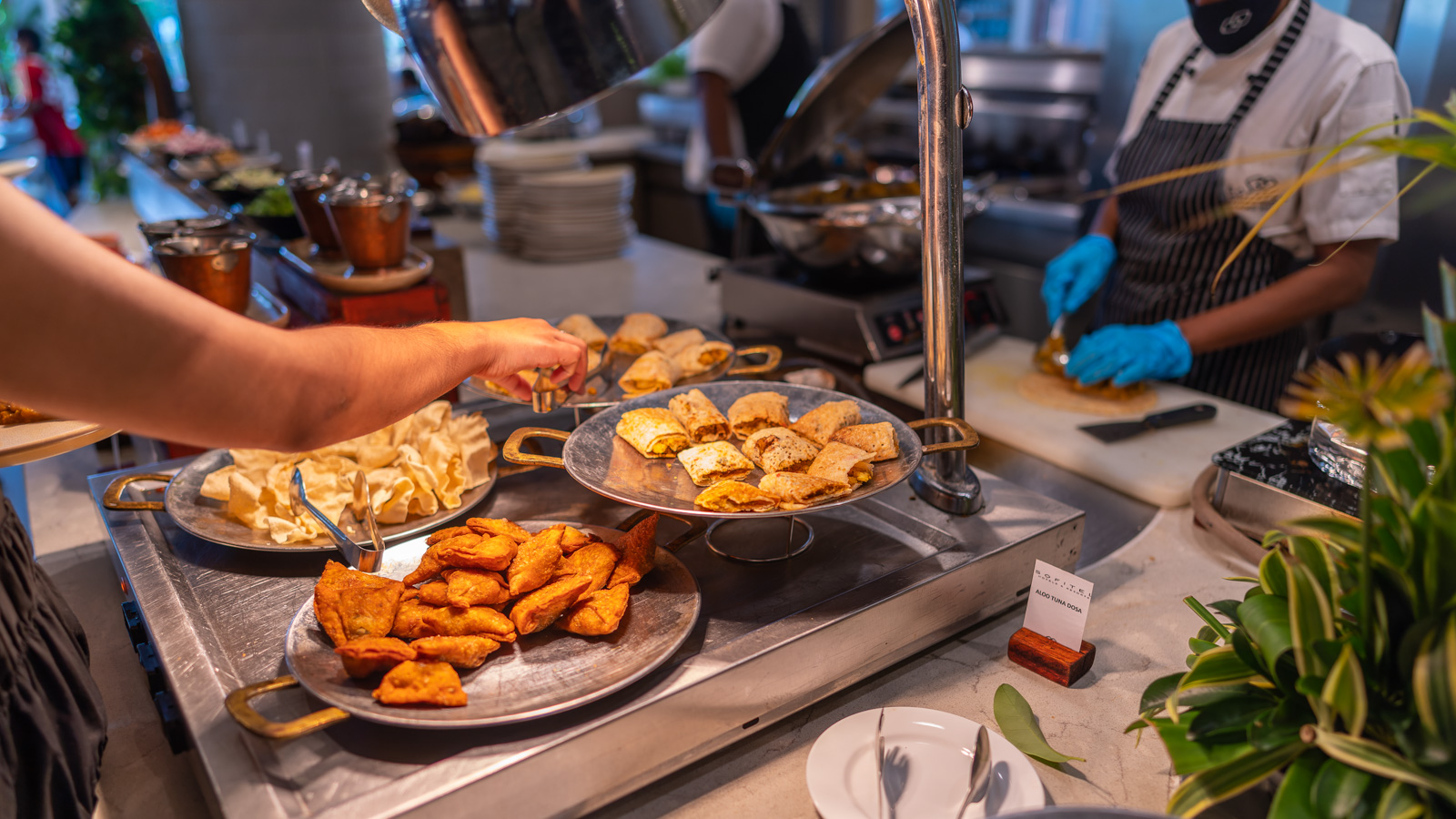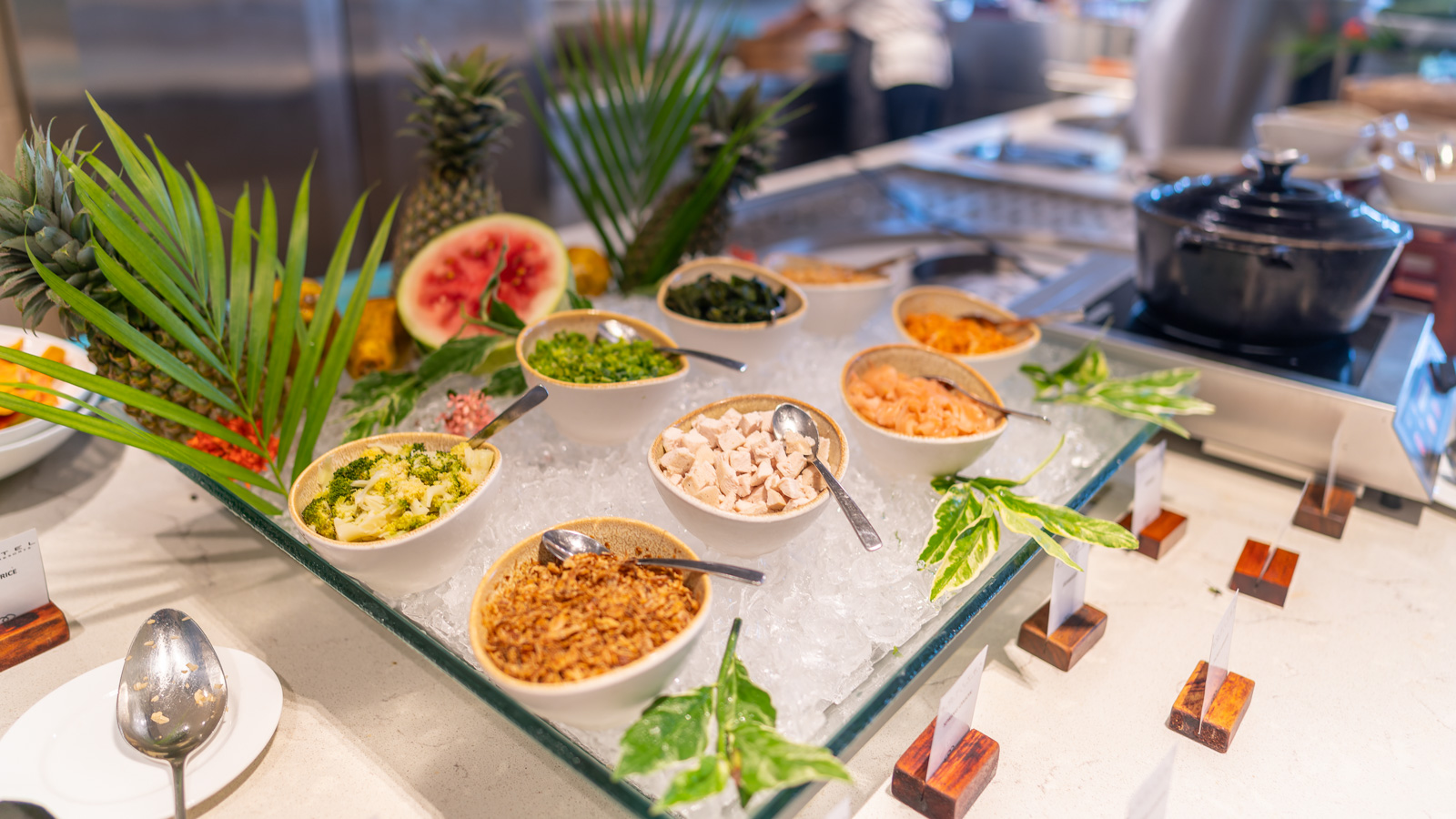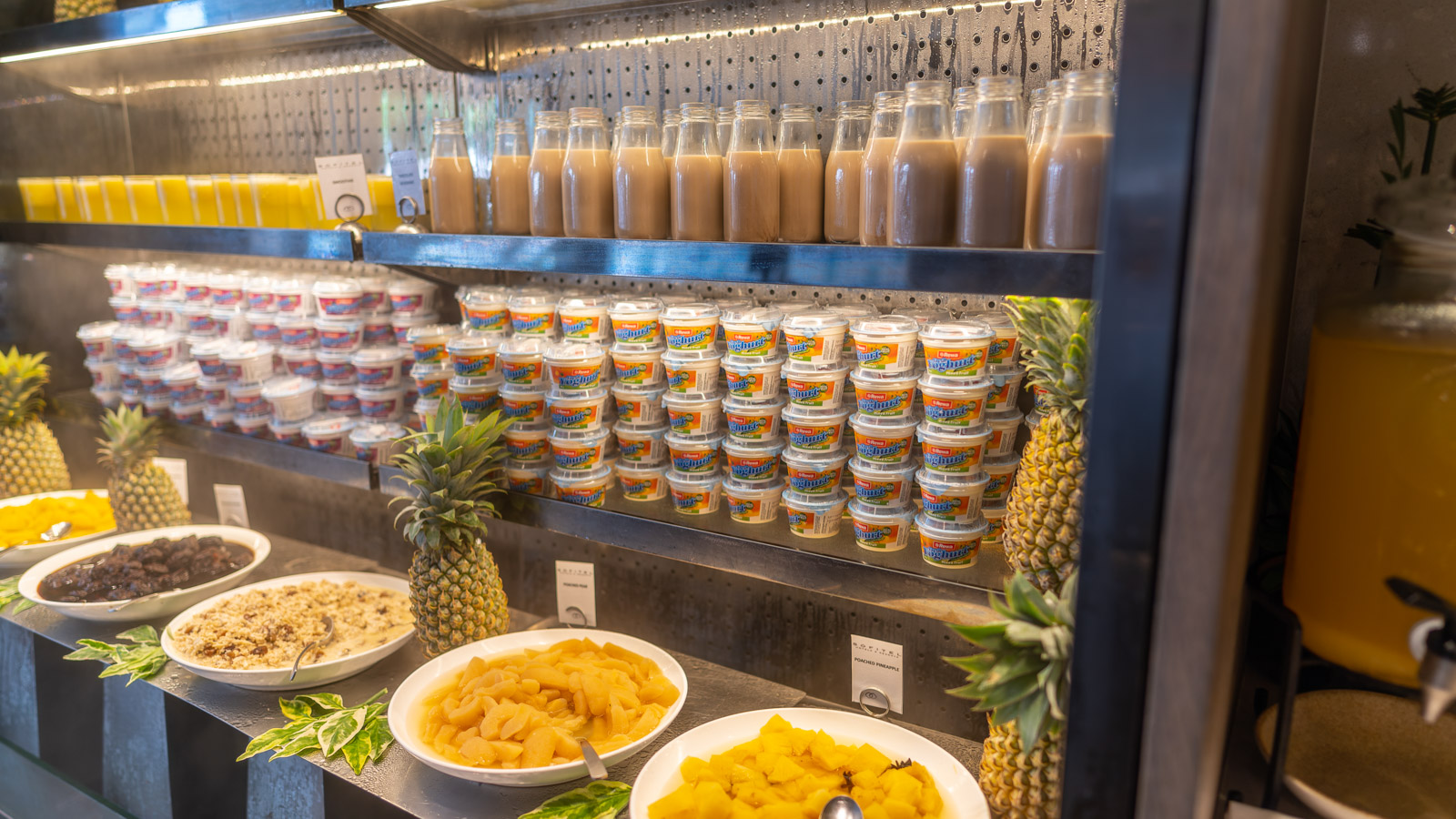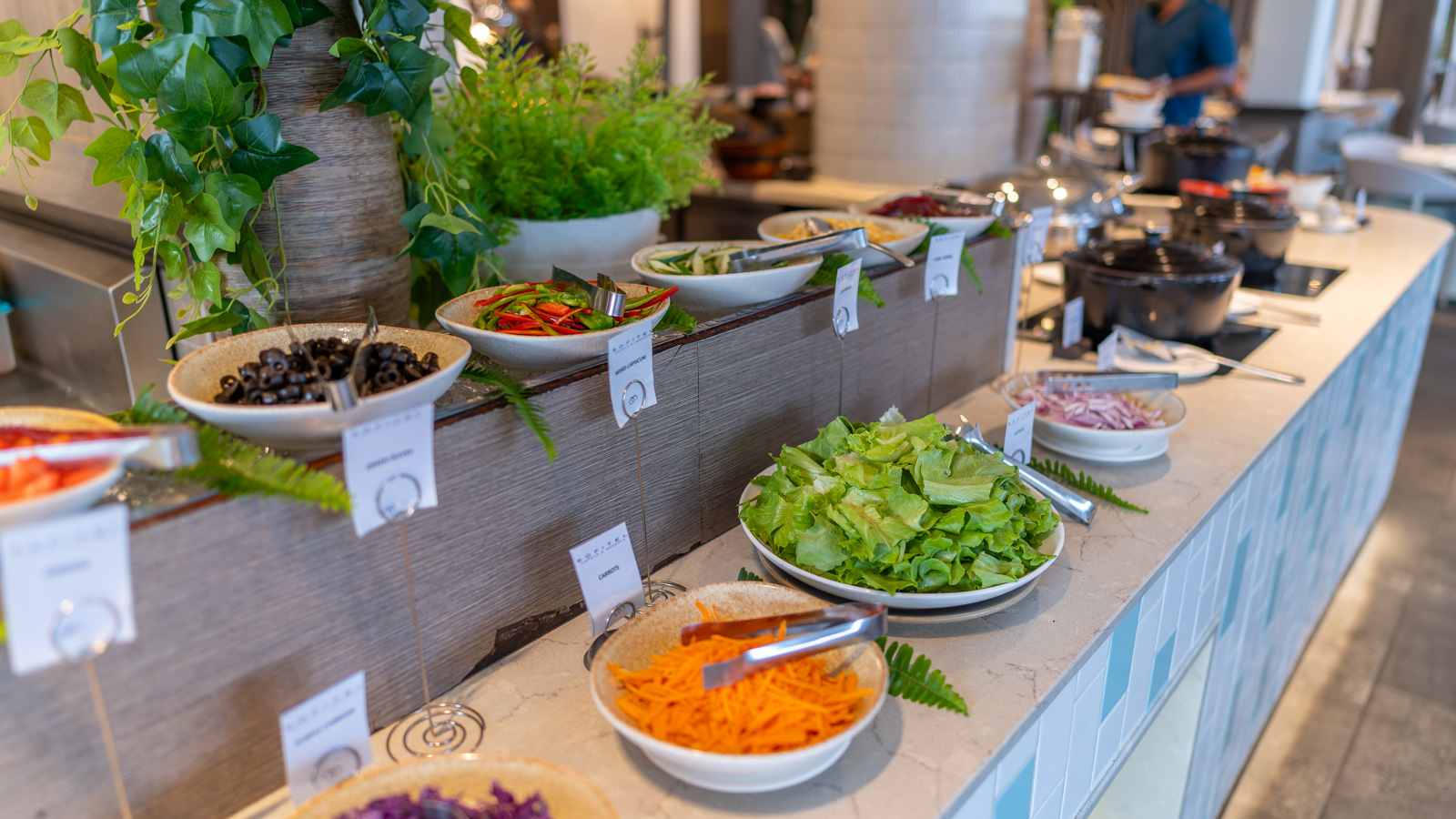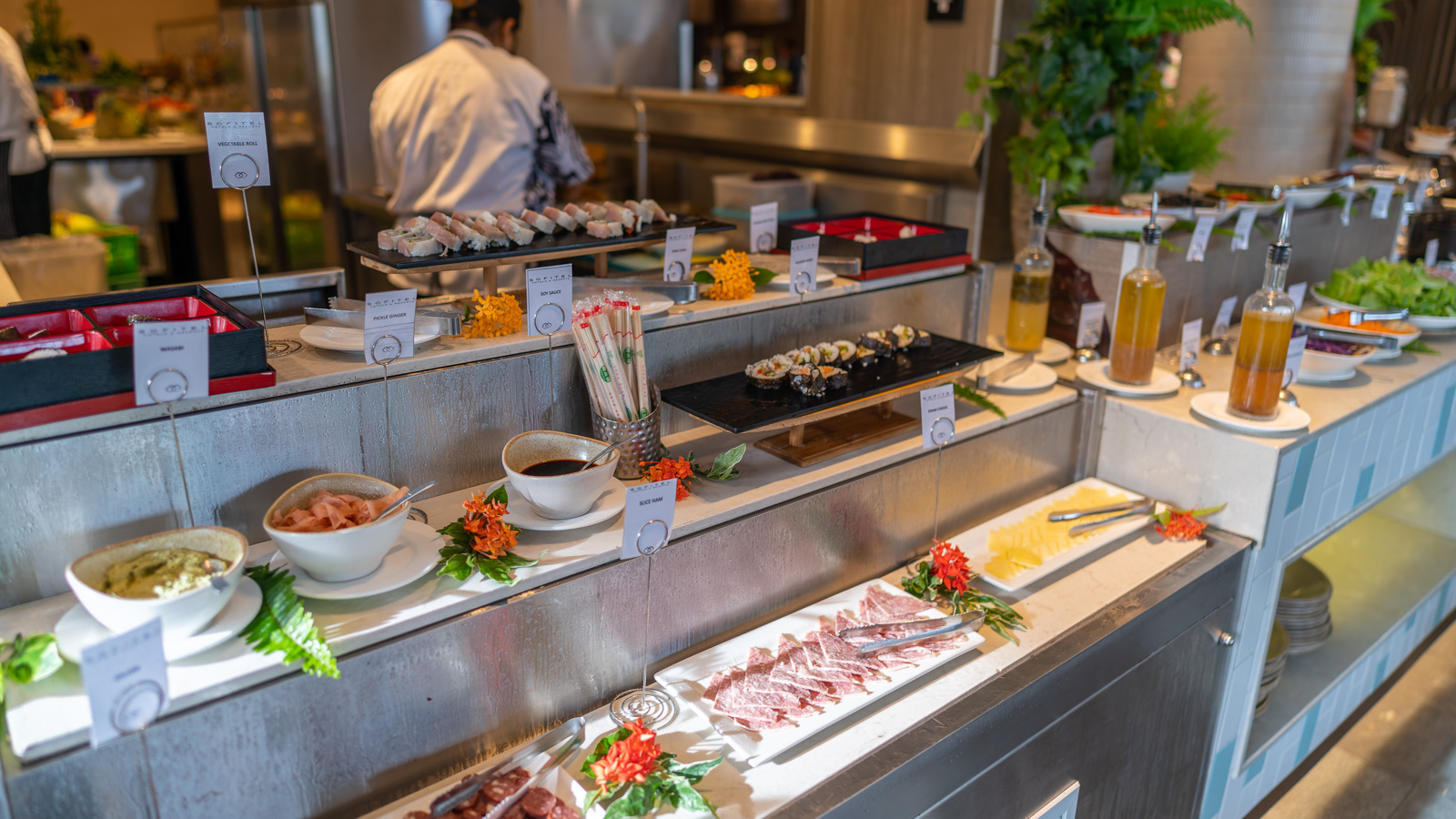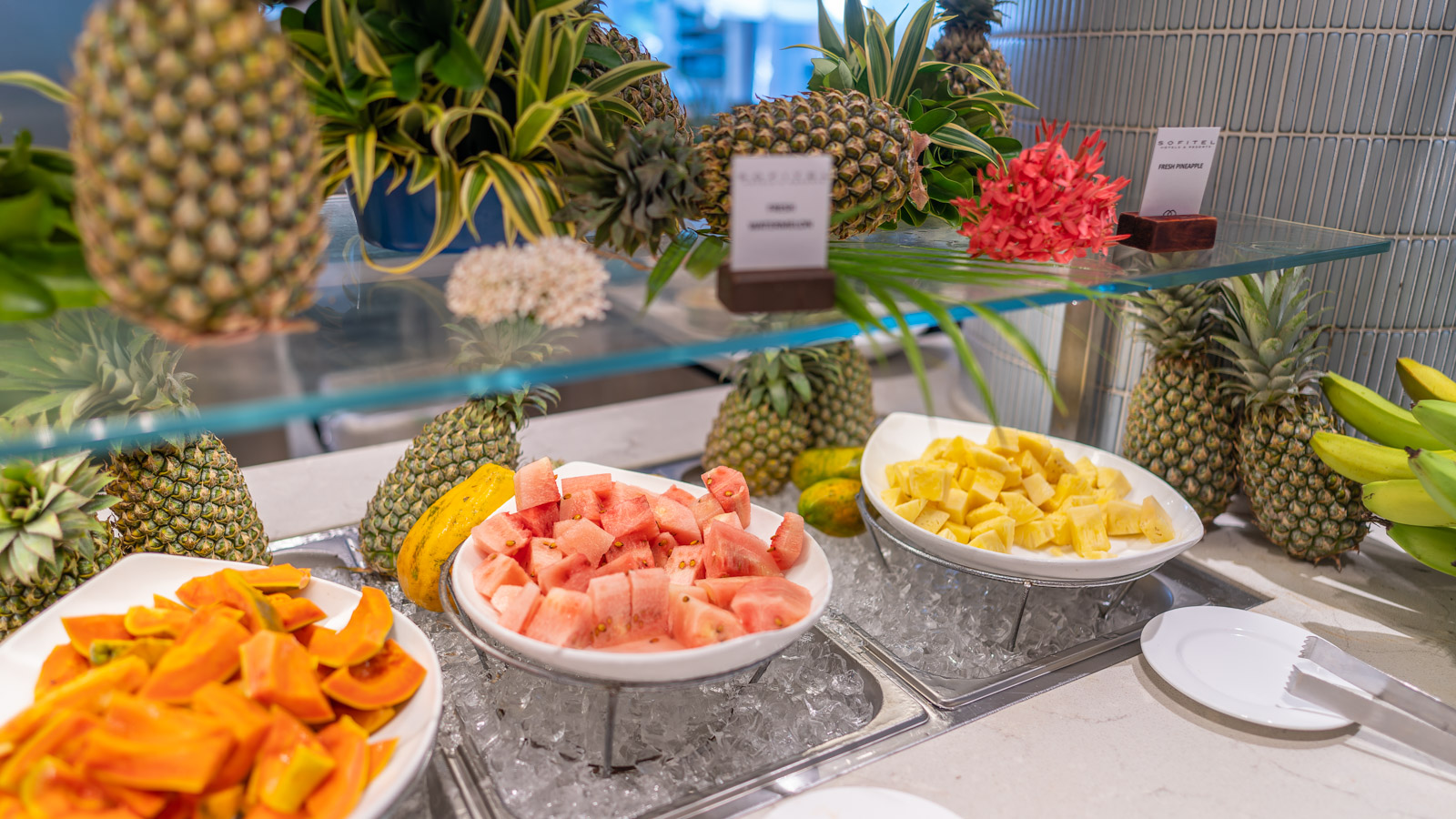 A day on the outer islands
A trip to Fiji isn't complete without spending some time on the outer islands. There's so much to see out there! Whether it's scuba diving among the reefs or spending the day on a floating bar, there's something for everyone.
I've booked a full-day snorkelling trip (AU$175) that conveniently leaves from the nearby Denarau marina. My shuttle bus transfer only takes a few minutes, so I'm boarding the boat in no time. As we peel away from the dock and head to our first stop in the Mamanuca Islands, I see the sea shift between deep teals and light turquoise. The play of light on the water is simply stunning.
Over the course of the morning, I snorkel around a sandbar near Mana Island and a deep-sea cove near Monu Island. The difference is stark. The cove is such a profound shade of blue, against a backdrop of rugged rocks. It dwarfs me. The sandbar is surrounded by a shallow lagoon, with the sort of turquoise water you'd see on a postcard. Both are great for snorkellers of any ability.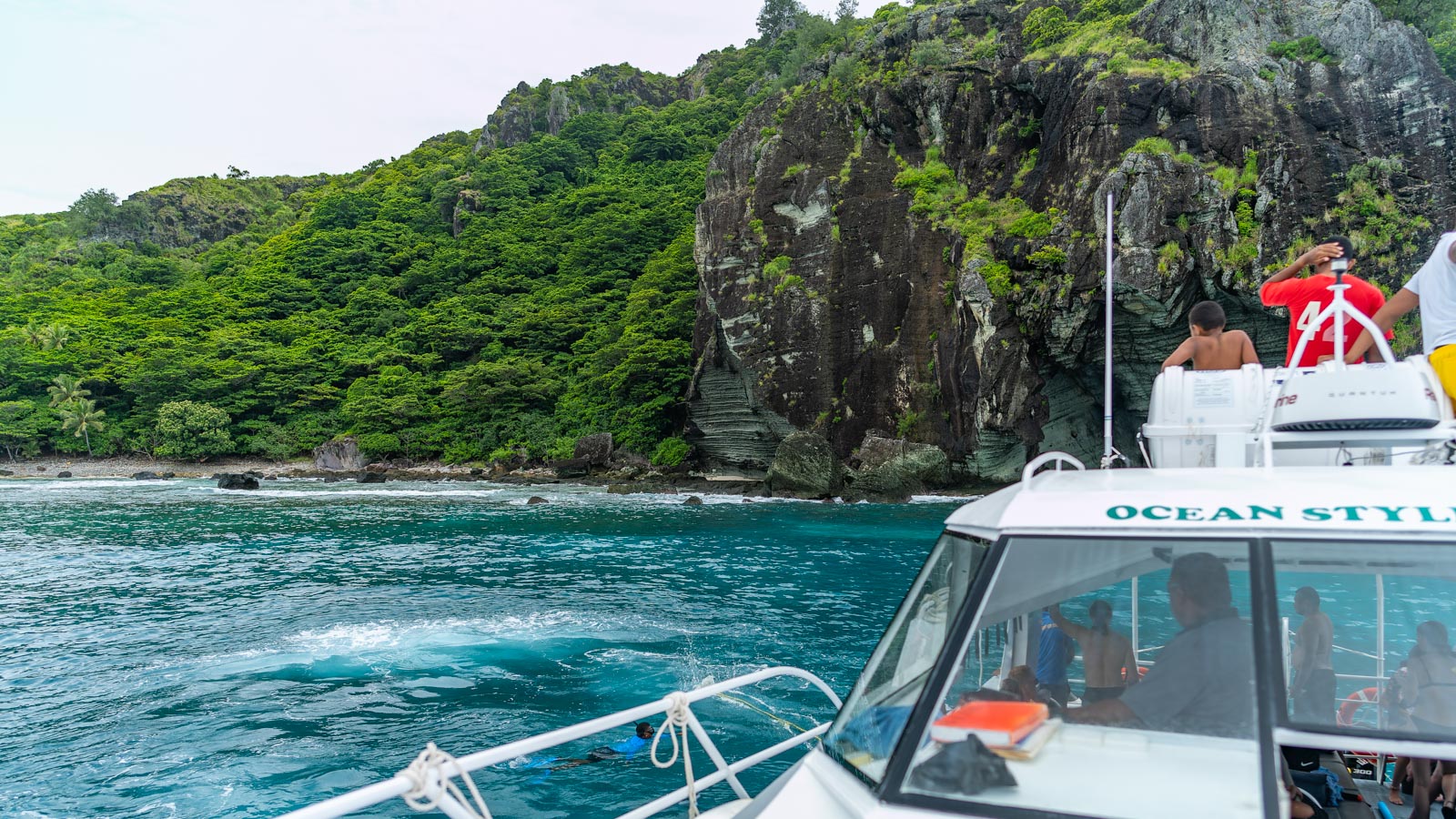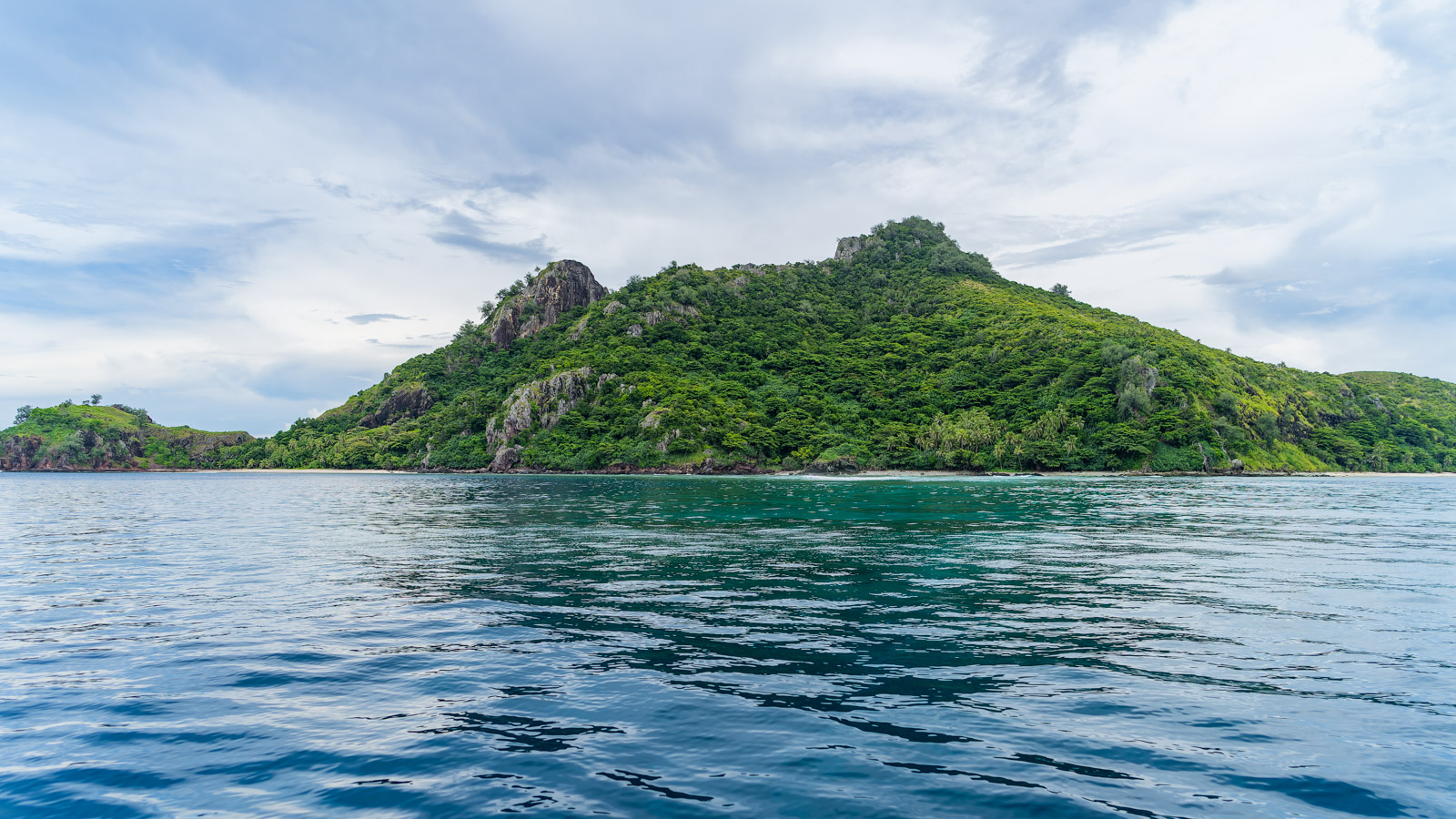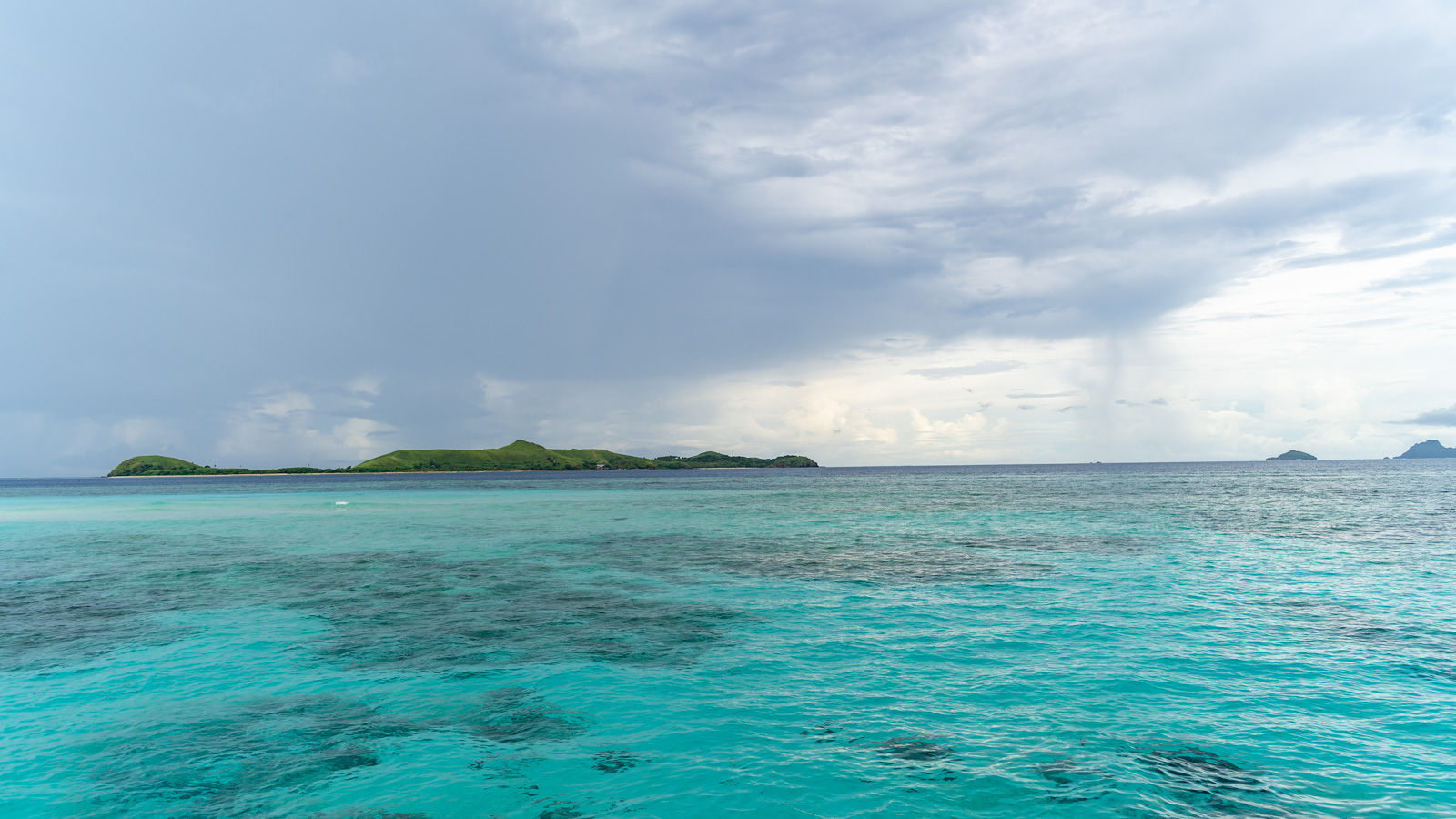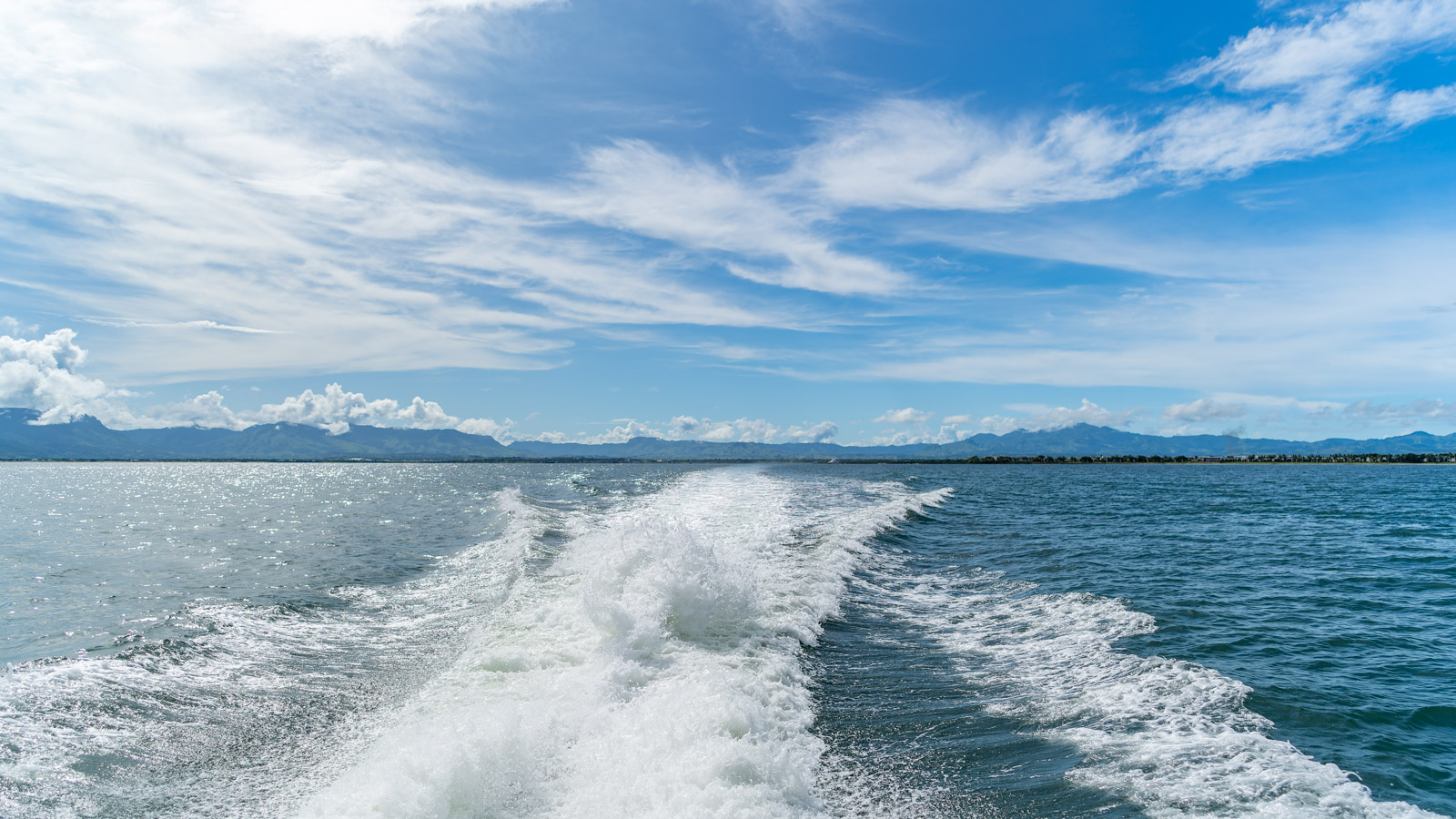 Next up is our final stop for the day – Modriki (or Monuriki) Island. This uninhabited gem has a star-studded history. It's where the film Cast Away was shot, featuring Tom Hanks. Unfortunately, I don't find any volleyballs named Wilson.
But I am treated to a Fijian buffet lunch, featuring deliciously cooked chicken, local fish and fresh fruits. The rest of the afternoon is taken at my leisure. I enjoy a few lazy swims, and a short hike across the island where we find young wedge-tail shearwater chicks nesting in a burrow. This is nature, untamed.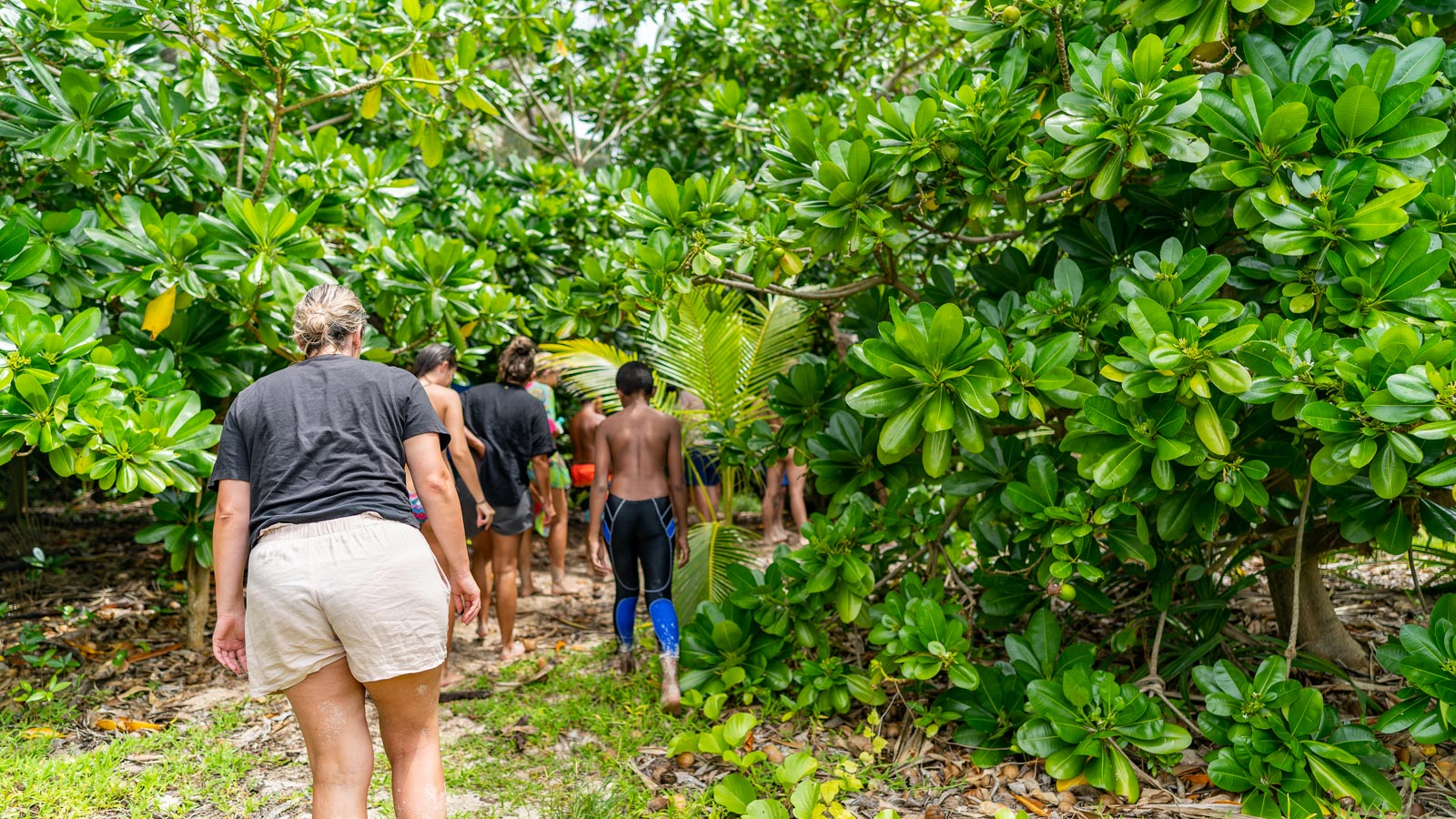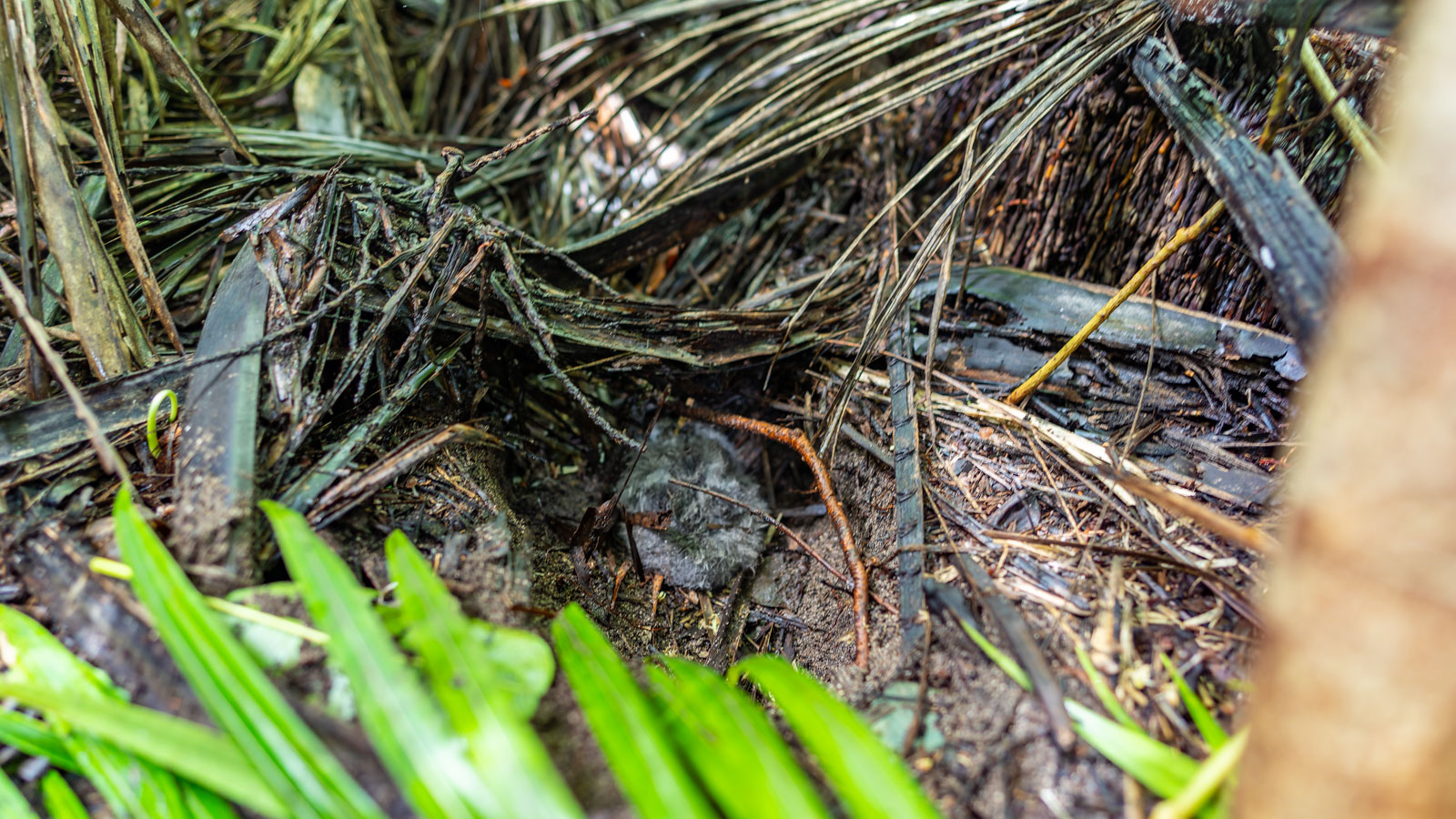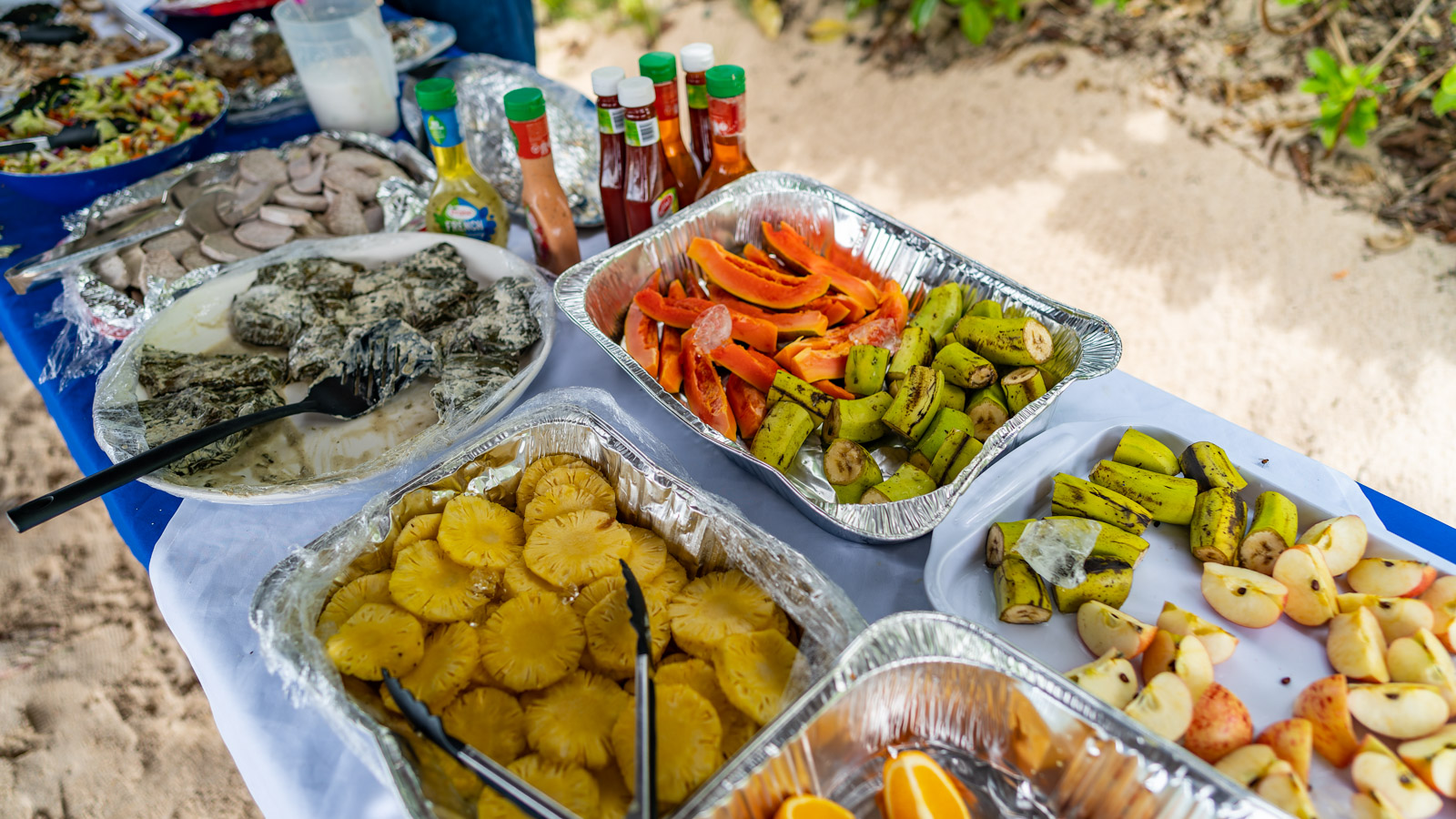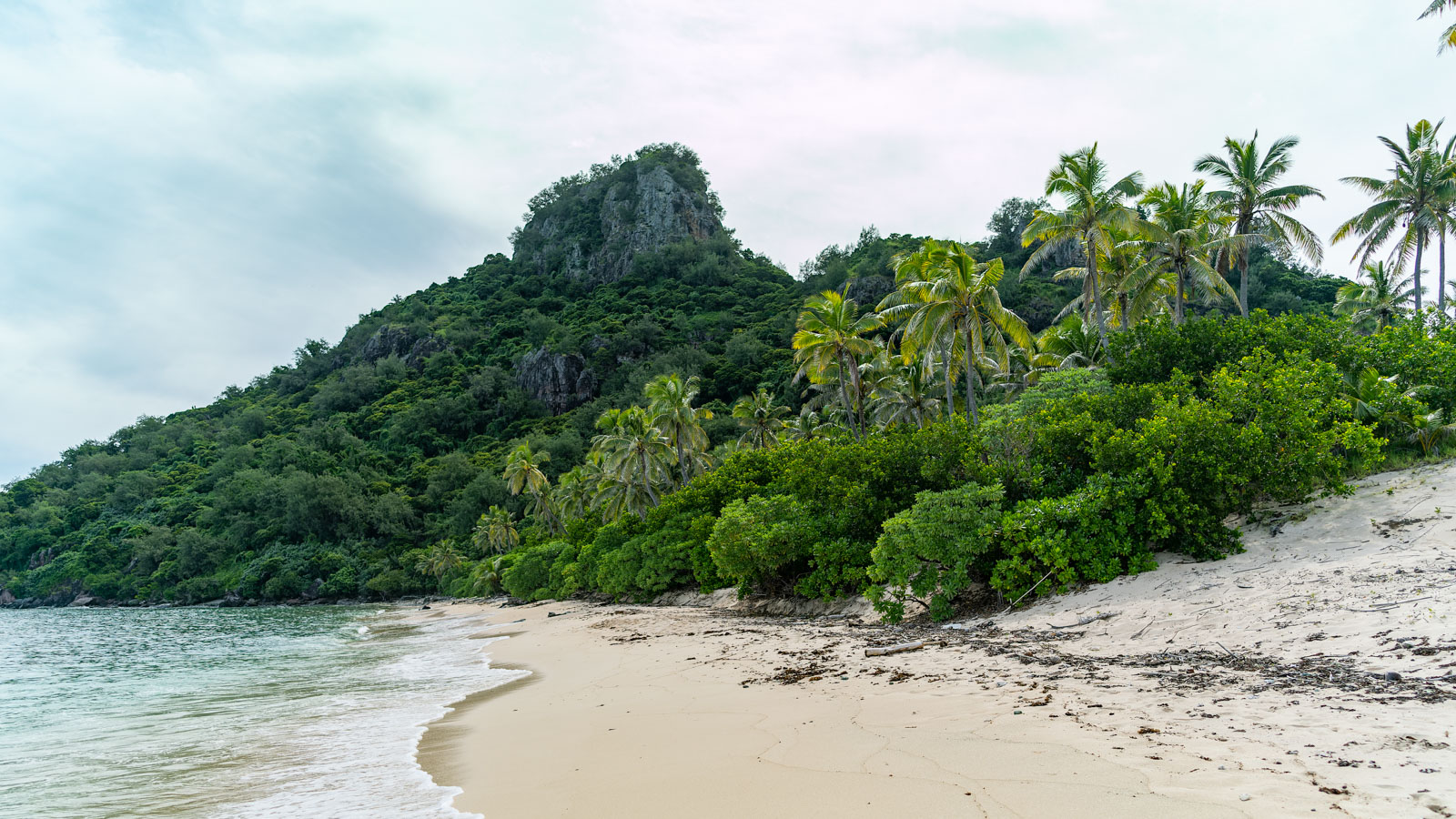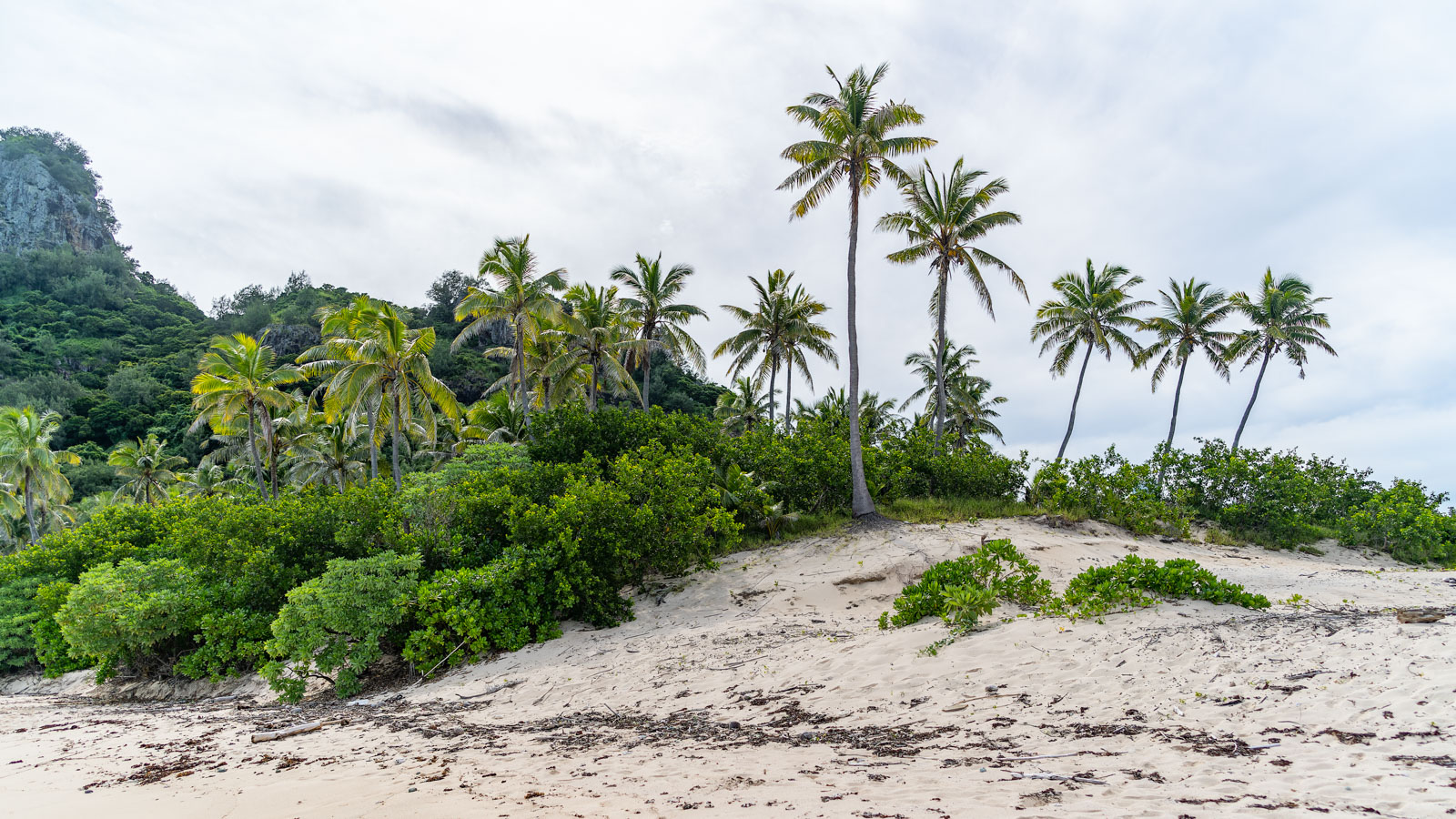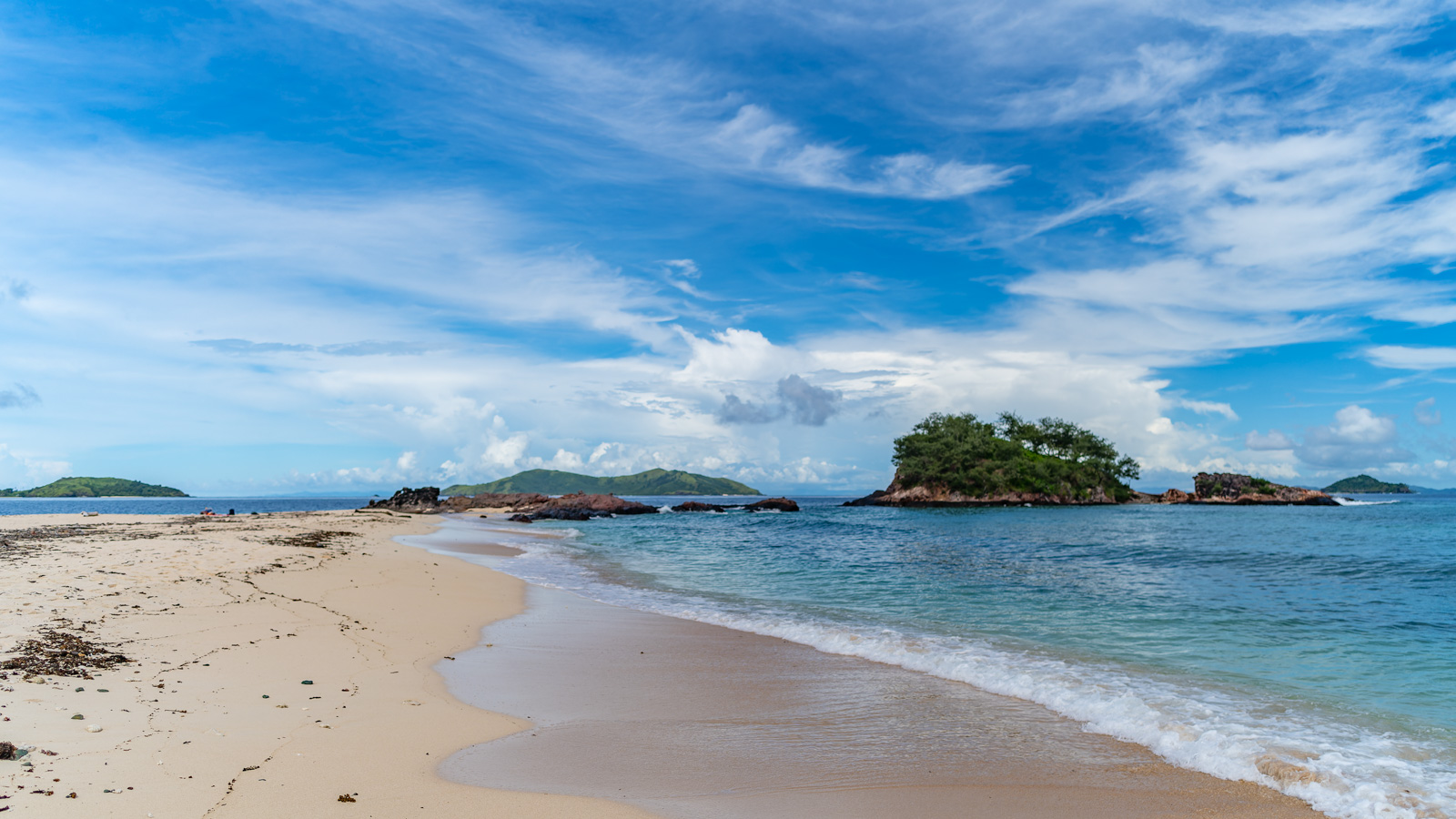 How to book
Keen to add Fiji to your holiday wishlist? Of course, there's still so much of the country to see beyond one area. But whether you're a first-time or returning adventurer, Denarau Island is a great base for any getaway. It's close to the airport and has excellent resort facilities – plus it's the gateway to the outer islands.
Qantas Points are a great way to book flights to the island paradise. I fly on Fiji Airways' impressive Business Class between Australia and Nadi – all booked on points. And it's quite affordable too, with lie-flat Business Class starting at 83,000 Qantas Points return from Sydney, plus $226 in tax. Even from other cities such as Melbourne, flying Business both ways is still within reach at 114,000 Qantas Points return.
And here's the kicker – earning that chunk of points is easier than you think, with some of our featured offers scoring you upwards of 100,000 Qantas Points in a single sign-up bonus.
Fiji is open for business, and you could be jetting there in Business before you know it.
We've got many more Experiences to come – so don't forget to sign up for our newsletter →
---
Featured deals
Photography by Brandon Loo, who flew at Point Hacks' expense. The comparison ticket price of $2,571 is based on the cheapest available return Business Sale fare around our dates of travel.
Why Denarau Island is your paradise in Fiji
was last modified:
July 24th, 2023
by