GHA DISCOVERY has four public loyalty levels to reward frequent hotel guests. Everybody starts at Silver – and from there, members can progress to Gold, Platinum or Titanium. But what happens when Titanium is just too blasé? That's where GHA DISCOVERY's secret fifth tier, Red, comes into play.
Granted by invitation only, GHA DISCOVERY Red is akin to other exclusive levels like ALL Limitless and Shangri-La Circle Polaris. But it's one without quite as much panache. It's more about making the benefits of Titanium even better for VIPs, and less so about pulling out all the stops. Here's what we mean.
How can you earn GHA DISCOVERY Red?
What does it take to make the VIP list with Global Hotel Alliance, we hear you ask? As with most of these invitation-only levels, that's not something the program normally talks about.
But according to the T&Cs of GHA's private club, 'Red Tier members do not earn their status by reference to fixed thresholds of Eligible Nights stayed, Net Eligible Spend or Eligible Brand Stays. They are invited to Red Tier status by GHA at GHA's absolute discretion.'
In other words, when it comes to GHA DISCOVERY Red, don't call us – we'll call you.
So how might you really qualify? From conversations with those in the know, one path is to be nominated by the General Manager of a hotel that participates in the GHA DISCOVERY program. And anecdotally, there's a cost to the hotel in making that nomination.
This helps ensure that GHA DISCOVERY Red remains a level that recognises the chain's most valuable travellers. Not simply those who might travel a little more than to earn the program's top public tier, Titanium. Given the nomination process, it certainly doesn't hurt if you regularly stay at the same property. And of course, regularly surpass the usual requirements for Titanium each year.
Having said that, if you're not known to the General Manager at the hotel you most often frequent, perhaps you're not at the level of Red – yet. Instead, you might just set your sights on GHA DISCOVERY Titanium. Titanium is earned from 30 nights or US$15,000 spent per year. But the smartest way to get there is simply by staying at three GHA DISCOVERY brands each year.
Read more: Earn top-tier GHA DISCOVERY Titanium status from just three stays
Ad – Scroll down to continue reading.Minimum spend, terms & conditions apply.
Benefits of GHA DISCOVERY Red
So what awaits for The Chosen Ones who find themselves at the Red tier of GHA DISCOVERY? In short, think of Red as something of a 'Titanium plus'. Rather than having its own set of unique benefits, Red mainly brings improvements over the same perks afforded to Titanium cardholders.
For instance, Titanium members may be able to check-in as early as 11 am without charge. For Red, that nudges slightly sooner, to 10 am. Similarly on the day of departure, Titanium members may enjoy a late check-out of up to 4 pm. For Red, it's up to 6 pm – and still subject to availability.
On the upgrade front, Titanium members may receive a 'double upgrade'. That is from the room category they've booked, to two room categories above that. But in a hotel with many different types of rooms, this could still simply lead to a higher floor or a nicer view. For GHA DISCOVERY Red members, upgrades can instead go as far as suites, where available – and regardless of the room type booked.
Now officially, 'the Member must request this benefit upon his or her arrival at the Member Brand Hotel,' says GHA. But we'd be surprised if a hotel would ever really tell a VIP, 'thank you for your loyalty – here is the basic room you booked overlooking the car park, near the ice machine. Oh, you wanted an upgrade? That's unusual. Well then, here's a suite.'
Other perks for GHA DISCOVERY Red members
Beyond upgrades, welcome amenities are common – even for those among the program's public ranks. They're a standard perk of GHA DISCOVERY Platinum, while Titanium guests receive an 'enhanced welcome amenity' instead. With GHA DISCOVERY Red, members can look forward to an 'enhanced welcome amenity, refreshed daily.'
If you'd normally receive a bottle of wine or a fruit plate on arrival, it could be as simple as this. But repeated every day of the stay.
There's one final privilege of GHA DISCOVERY Red that can make journeys interesting, and it's quite vague. The program's T&Cs refer only to 'an additional brand benefit'. GHA notes that the 'type of benefit is determined by the respective Member Brand Hotel and subject to availability at the respective Member Brand Hotel.'
Curious, I did a little digging. From chatting with those in the know, it appears that one of these 'brand benefits' can be hotel lounge access. After all, GHA DISCOVERY doesn't otherwise provide this privilege for members at any of the program's public tiers. The only way to visit the club lounges of hotels like Pan Pacific, otherwise, is to pay.
On the one hand, that's a very nice perk. Especially at hotels where access isn't normally given to status members. Because of the tighter guest list, the amenities inside those lounges can be a cut above. For example, at Pan Pacific Singapore, Taittinger (NV) is the house drop – served gratis every evening.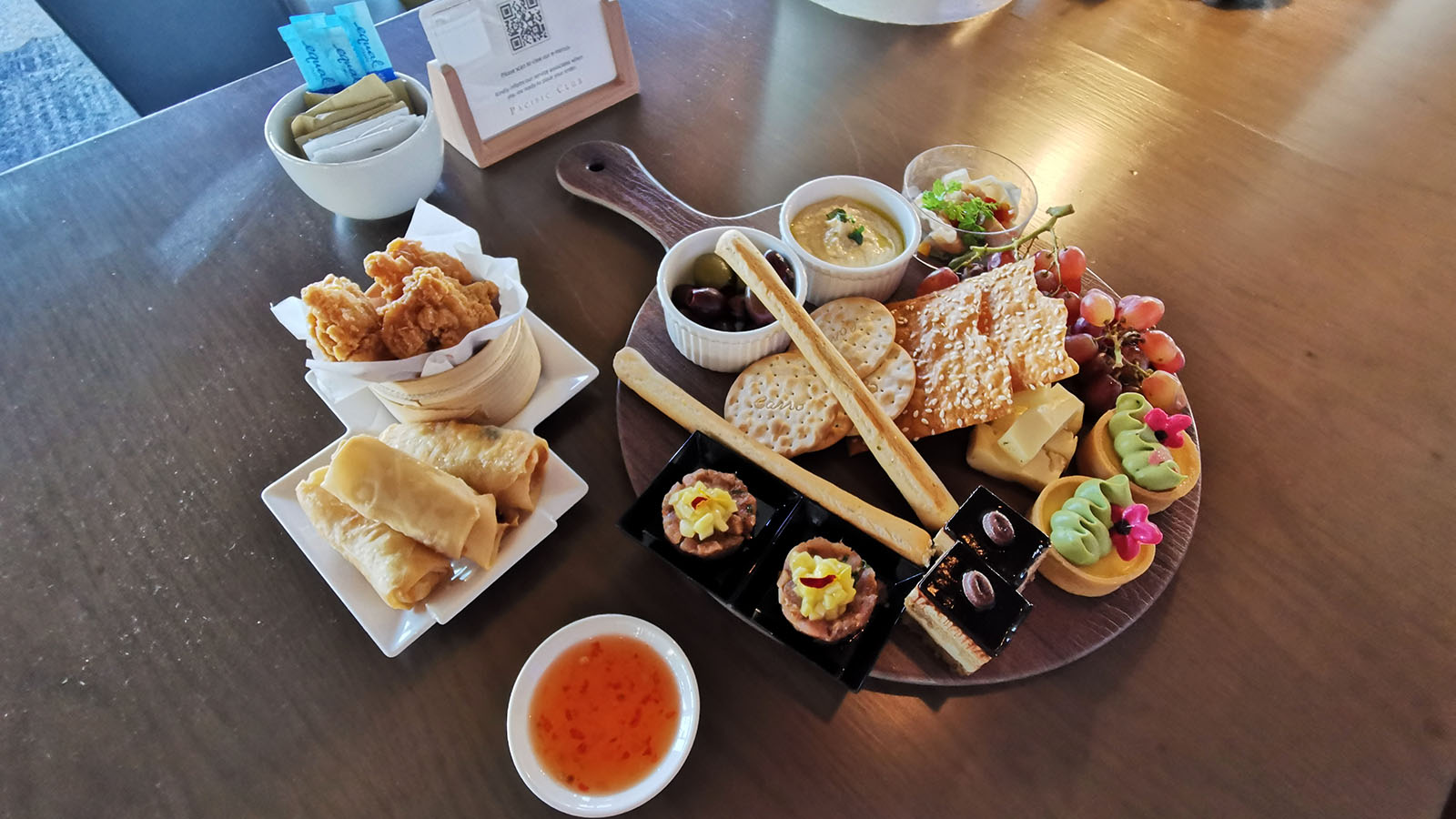 But of course, many other hotel chains unlock the lounges for those with status that's publicly attainable. Accor grants it to Platinum and Diamond, and Hilton provides this for Diamond, too. Marriott Bonvoy covers this for Platinum, Titanium and Ambassador guests, while Shangri-La Circle includes it with Diamond and World of Hyatt comps it for Globalist.
Summing up
If you're a regular guest at hotels attached to GHA DISCOVERY, Red is clearly the level to aspire to. But it's fair to say, Red doesn't offer significantly more than the program's highest public tier, Titanium.
In fact, all the other benefits of Red are exactly the same as Titanium. Points (well, 'DISCOVERY Dollars') are earned at the same rate. Wi-Fi is free. Red members can gift Titanium to one other member, as can regular Titanium cardholders. And when booking at a sold-out hotel, a room may still be available when booking by noon, two days prior.
But again, that's no different to Titanium. And of course, GHA DISCOVERY Titanium can be earned by staying with just three hotel brands. That's doable in as few as three one-night stays, even on the cheapest rate in the lowest room category.
Clearly, some stays as Red may be more elaborate than others. Those where the upgrade is to a suite with early check-in, late check-out and hotel lounge access are no doubt on the more exciting side. But then, all these privileges are subject to availability, and particularly for the latter, at a hotel's discretion.
Picture a stay during a busy week, and a traveller's hotel experience may not look much different to that of a Titanium guest. Except, perhaps, that a new 'welcome amenity' makes an appearance every day. Whether that's enough incentive to desire invitation-only status is another question…
Also read: Ultimate guide to the GHA DISCOVERY program
Feature image courtesy Cottonbro/Pexels.
---
Stay up to date with the latest news, reviews and guides by subscribing to Point Hacks' email newsletter.
GHA DISCOVERY's secretive Red tier goes a cut above Titanium
was last modified:
August 9th, 2023
by