Emirates is a favourite airline partner for many Qantas Frequent Flyer members. But recently, the airline has hit the news for all the wrong reasons. In April 2021, Emirates removed many of its First Class rewards when booked through its partner airlines. Thankfully, this change did not apply to Qantas Frequent Flyer members. But Emirates Rewards did become more expensive from August 2020 given the airline's shift to the more expensive Qantas Classic Flight Reward Table.
Then earlier this month, we saw not one but two hikes in carrier charges for Emirates rewards when booked through Qantas. And these hikes occurred within a span of just a few days!
A string of back-to-back negative announcements is never a good look. It has raised the issue of what this means for the future of the Qantas Emirates partnership. I discuss this issue, along with the alternatives for Qantas members should Emirates continue to 'enhance' this partnership.
How the Qantas-Emirates partnership was born
In 2011, Virgin Australia made a strategic shift away from its low-cost airline roots to become a full-service airline. Such a shift placed it head-to-head with Qantas. As a result, Virgin needed to make a number of changes to its product and service offering.
One major change was to its Velocity Frequent Flyer program. Velocity needed to expand its partnerships, especially with regard to its international airline partners. And they wasted no time in doing this. Velocity quickly established partnerships with Singapore Airlines, Delta Air Lines and Air New Zealand. But the catalyst for creating the Qantas-Emirates partnership was Velocity inking an airline partner deal with Etihad.
The Velocity-Etihad deal allowed Velocity members to travel to many European cities with just one stop, Abu Dhabi. As such, Qantas found itself offering its members an inferior redemption option to Europe. Qantas had already scaled back its own flights to just London Heathrow and Frankfurt at the time. And its only reliable European airline partner was fellow oneworld member British Airways. This meant Qantas members needed to make stops in Singapore and London before backtracking to other European destinations. In effect, the Qantas-Emirates partnership was a response to Velocity-Etihad. With Emirates on board, Qantas members could now travel to a number of European destinations with just one stop, Dubai.
The partnership is was beneficial to Qantas members
Until a few weeks ago, Emirates provided a solid partnership option for Qantas members. While Emirates didn't price their rewards to be the cheapest available for Qantas members, their surcharges were reasonable given the high calibre of the Emirates product. (For the cheapest flight redemptions to Europe using Qantas Points, make sure to read our article on using Qantas Points with Finnair).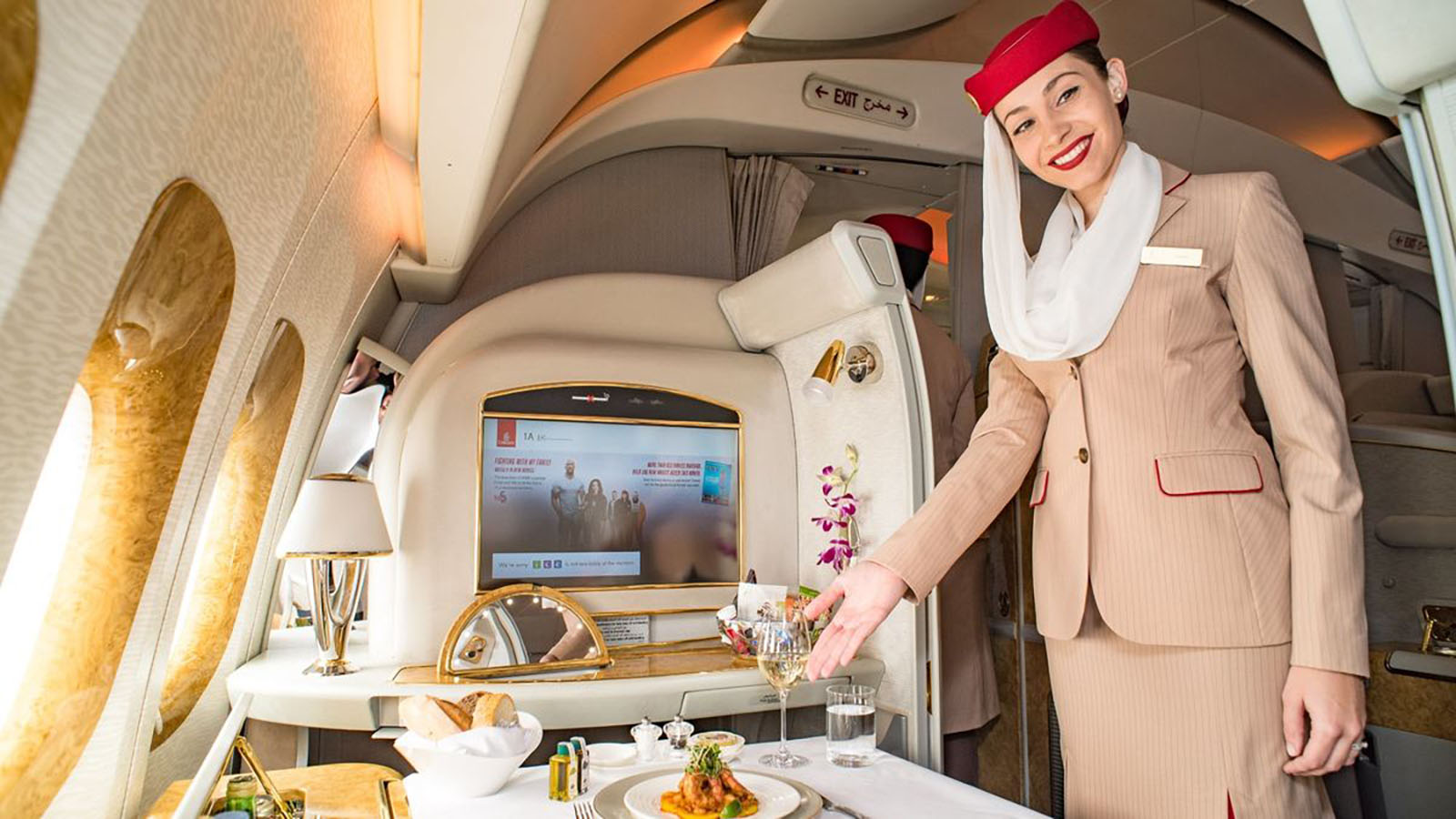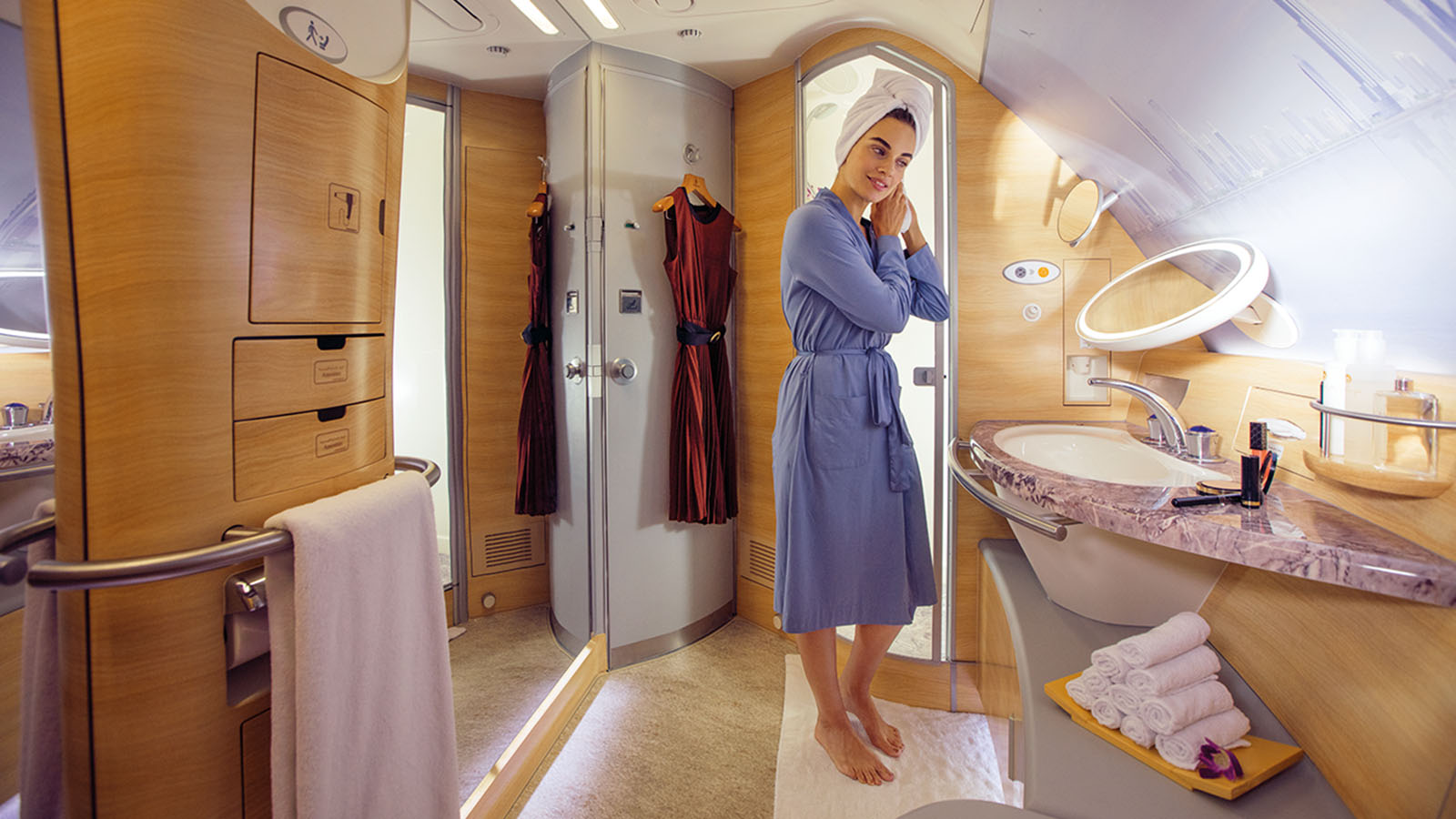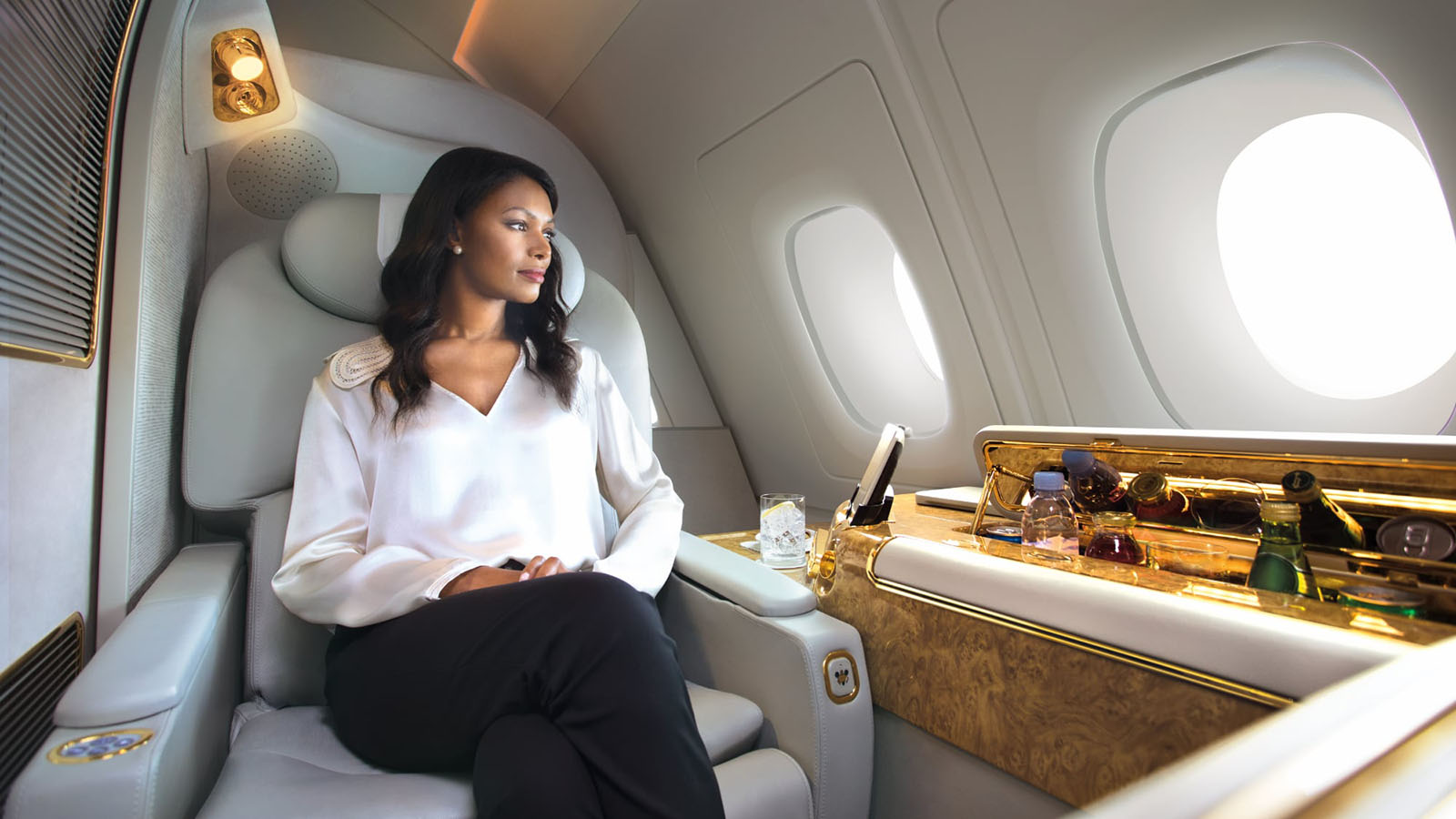 But consecutive carrier charge hikes have seen Emirates become the most expensive Qantas airline partner by a country mile. Wondering what the scale of these hikes is? Take a look below.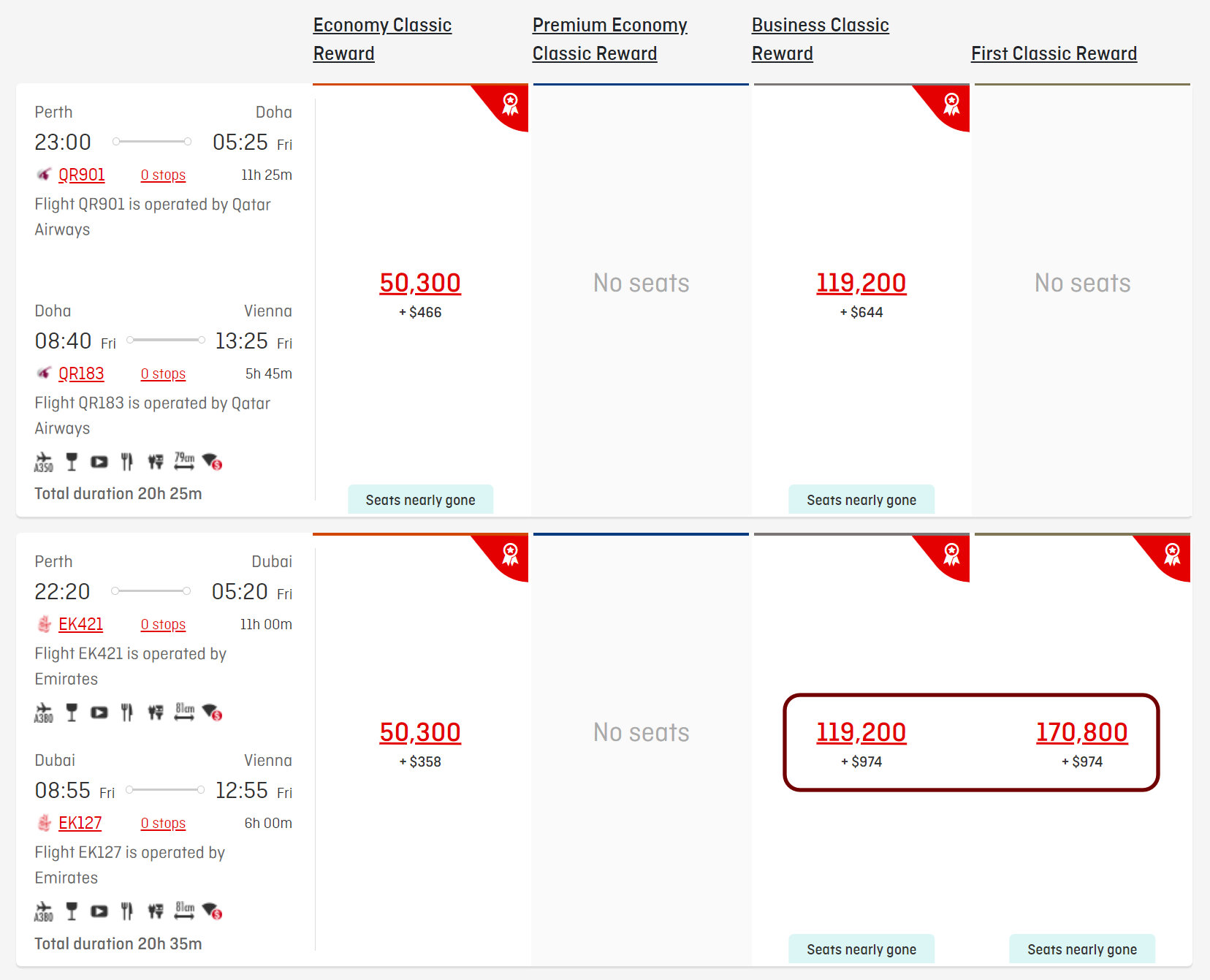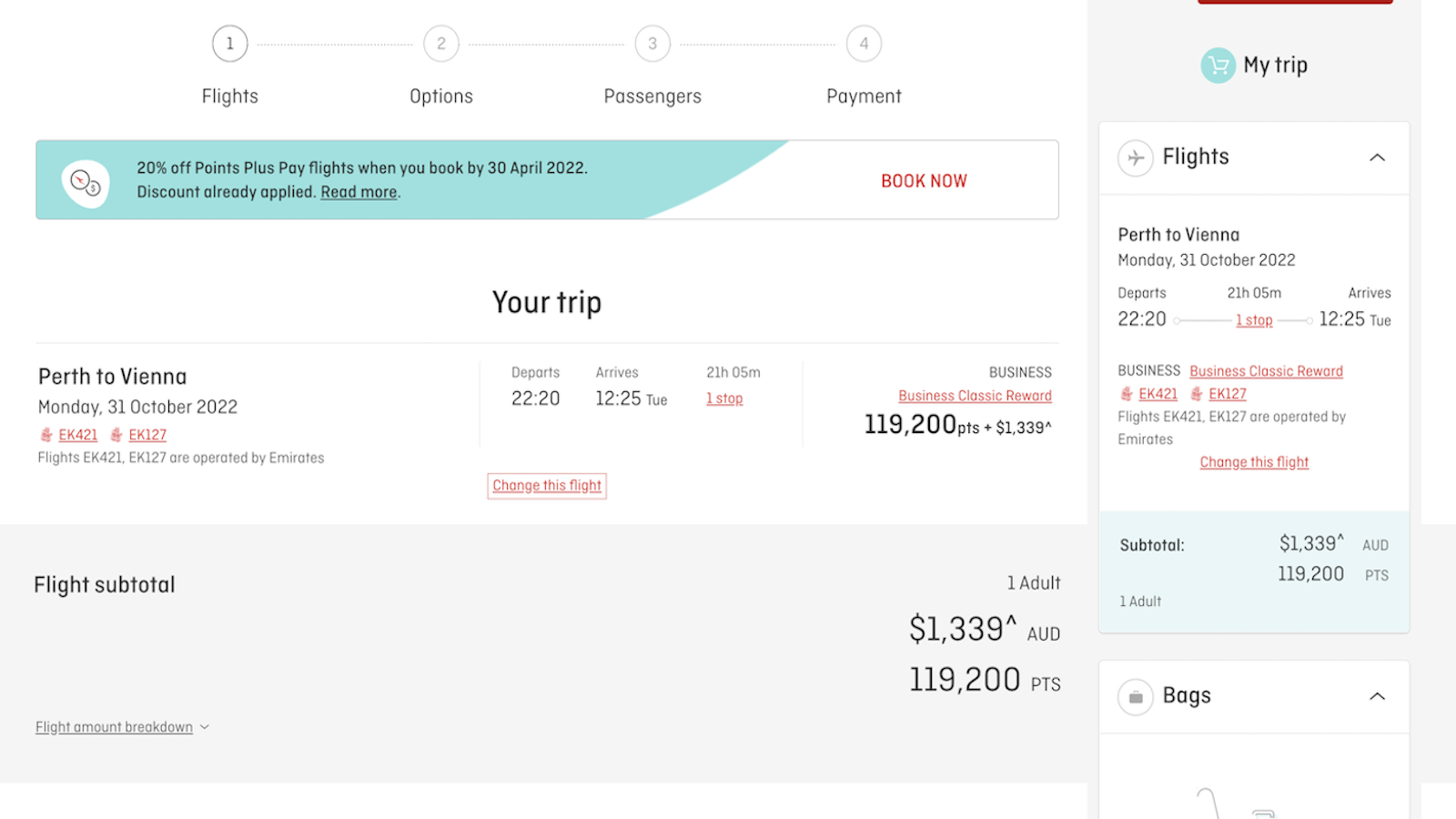 When asked about the reasoning for the carrier charge hikes, Emirates provided the following response to Point Hacks:
Emirates, like other airlines, has been impacted by the surge in fuel prices. We have therefore implemented a modest increase on the Carrier Imposed Charges applied to Skywards Classic Rewards. This enables us to respond to market dynamics without increasing the number of Miles required for flight rewards. It also allows us to reduce or remove these charges more easily in the future, where appropriate.

Emirates spokesperson
From the response above, you can see that the airline didn't directly respond to an increase in the Qantas Classic Rewards charges. They just referred to the increase in their own program's Emirates Skywards charges. And while they described the increase in charges to Skywards as being modest, there is nothing modest about those for the Qantas program!
Is the response justifiable?
I believe that the Australian travelling public has every right to question the above response. Yes, we all understand that oil prices are increasing, along with the general level of inflation. But to blame both increases on just oil prices, when these hikes represented a 196% increase is quite frankly beyond the pale. Especially when their charges were coming off a modest level to begin with, rather than a low one. Along with the fact, of course, that other airlines can manage to navigate the current environment with no or truly modest increases in their charges.
Have Emirates overreached here? Quite possibly. The airline is definitely going to benefit from an increase in the co-contribution from passengers via increased surcharges. However, Emirates may have cut their nose to spite their face. There is a very real chance that the benefits from increased surcharges are more than fully negated by a drop in demand for Emirates flights booked as Classic Flight Rewards by Qantas members. This means that Emirates will forgo a payment by Qantas to Emirates for these reward seats. Should this scenario play out too often, Emirates will end up in the red in net terms from hiking their charges.
And why do I say there is a real chance the above may occur? Because there are alternatives for Qantas members. And quality ones at that.
Ad – Scroll down to continue reading.Minimum spend, terms & conditions apply.
What must Qantas be thinking?
Officially, the response from Qantas to Point Hacks was:
Any changes to carrier charges on partner airline reward seats are determined solely by the partner airline, not Qantas.

Qantas spokesperson
But I suspect in private, Qantas cannot be happy with this change and would be taking a more proactive approach with Emirates than the above quote implies. Qantas is correct in that carrier charges on partner airlines are determined solely by the partner airline. But good luck trying to explain that to Qantas customers. From their point of view, the steep carrier charges are showing up on the Qantas website, when trying to use Qantas Points for a carrier charge payment to be paid to, wait for it, Qantas.
Qantas members are least interested in the back-door business arrangements of reward programs. And therefore, it will be Qantas that is marked down by customers for Emirates' carrier charge hikes, and not Emirates themselves. As they said in the movie The Castle, 'it's the vibe'. A vibe I would think Qantas would want to remove as quickly as possible.
What does the future hold for the partnership?
I have been analysing the airline loyalty industry long enough to know that when a string of significant changes is made to a program, it is usually the precursor to a diluting of the partnership. As an example, Velocity members saw the removal of a series of reciprocal benefits when flying Delta Air Lines before it was finally announced that Velocity dropped Delta as a partner in favour of United.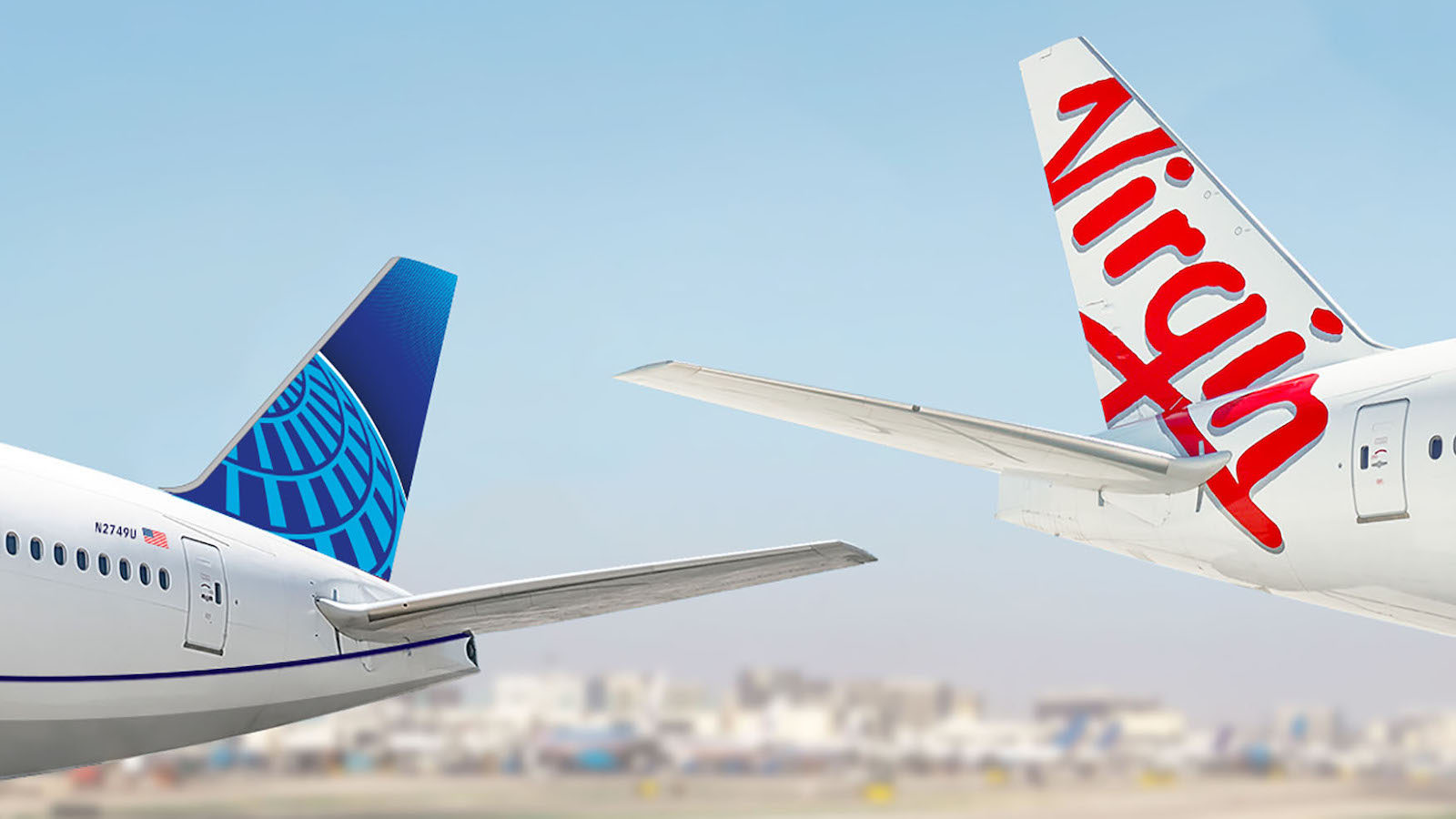 However, it may be a bit premature to forecast the demise of the Qantas-Emirates partnership. In October last year, Qantas and Emirates extended their joint partnership to 2028. But while the partnership may not come to an end anytime soon, Emirates may well be crab-walking away from it. By raising their surcharges to a level that makes them uncompetitive, they may be intentionally ceding market share for these heavily discounted Classic Flight Reward seats.
This should not necessarily come as shock. It is understood, and logic also would dictate, that Qantas benefits far more from the partnership than Emirates does. The world literally opens up to Qantas members by accessing the large Emirates network that flies through the geographically-blessed hub of Dubai. Contrast that with the much smaller Qantas network that restricts the benefits to Skywards members to predominantly destinations within Australia. This inequality may well be priced in through the agreement between the airlines. But not necessarily. And should this not be the case, a disincentive exists for Emirates to continue to aggressively push this partnership, given they bear more of the costs.
Alternatives to Emirates
Fortunately for Qantas members, there are alternatives to Emirates. Qatar Airways is among the best of them. For trips to the Middle East and beyond to Europe, Qantas members can redeem their points for what is arguably the best Business Class cabin in the air today: Qatar Airways Qsuites.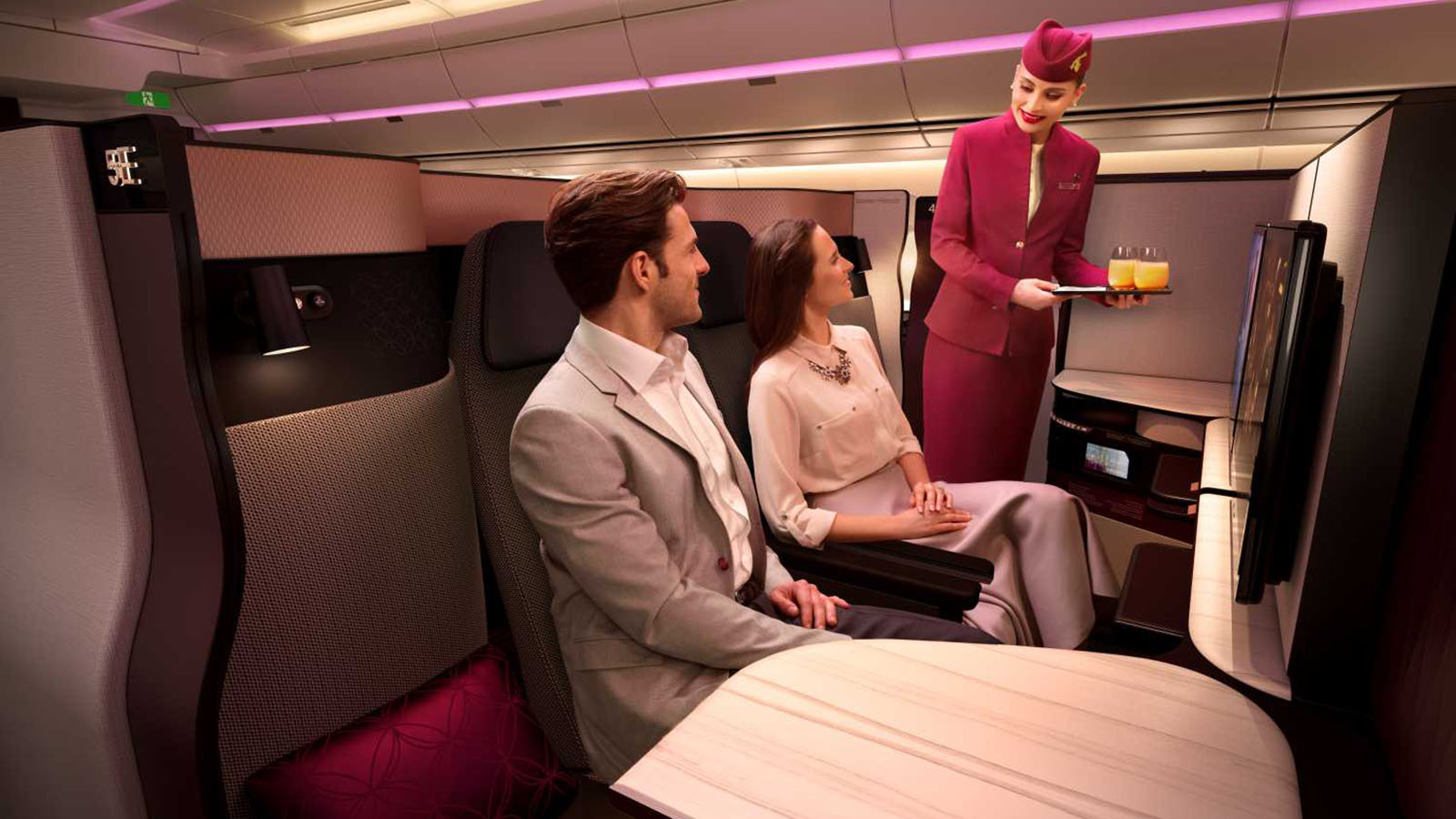 Since the COVID-19 pandemic hit our shores in early 2020, Qatar Airways has extensively grown its network in Australia. According to the 2020 Bureau of Infrastructure and Transport Research Economics Statistical Report, Qatar Airways held just 2.8% of the international market share in Australia in December 2019. Fast forward 12 months to December 2020, during the height of the pandemic, and its market share grew to 13.1%, making it the second-largest airline by market share to serve Australia, just behind Singapore Airlines on 15.7%.
Qatar Airways' market receded slightly by the end of 2021, capturing 9.3% of the market according to the 2021 Bureau of Infrastructure and Transport Research Economics Statistical Report. This figure, however, incorporates the return of Qantas onto international routes, albeit in a heavily restricted capacity.
The most recent market share statistics for Qatar Airways, which sit well above its pre-COVID share, suggest that the airline will service Australia in an increased capacity for the long haul. Will this eventually see the Qantas-Emirates partnership get diluted or even displaced by Qantas' oneworld bedfellow, Qatar Airways? All signs at present indicate this is at the very least a plausible scenario.
Summing up
It's a shame that Emirates has increased their carrier charges by the amount they have. I believe that many people would have accepted a modest, temporary increase in charges given the current global upheaval. But back-to-back, triple-digit percentage increases come across less as meeting a temporary external challenge and more as financial opportunism.
On this score, Emirates has stated that these hikes are intended to be temporary in nature. We will definitely be monitoring fuel prices to ensure that Emirates is true to its word and reduces its fuel charges should oil prices fall significantly.
The risk for Emirates is that these hikes could do more than just temporarily damage its brand among Australian-based consumers. The incentive they have created for Qantas members to try out none other than their highly regarded main Middle East rival, Qatar Airways, is one that is baffling.
Perhaps what we are seeing here is a correction by Emirates of the imbalance between what they stand to gain from their partnership with Qantas, and what Qantas gains. But such a correction, via increased surcharges, is done at their peril.
Check out the other Point Hacks Editor's View articles here →
Editor's View: Where to for the Qantas Emirates partnership?
was last modified:
August 24th, 2023
by