In years gone by, flying from Australia to India often required a detour along the way in a city like Singapore. But now, you can jet non-stop from Sydney straight to beautiful Bengaluru – and from there, onward to Agra and the majestic Taj Mahal.
A trip to the Taj Mahal should absolutely be on your bucket list. Of course, it's one of the Seven Wonders of the World. But as I admire its beauty, it's hard to believe this building in perfect symmetry was built almost 400 years ago. No cranes, no modern machinery: just lots of hard, manual work.
India itself is also one of the more vibrant destinations that I've ever travelled to. There's an energy here that's hard to match, and a culture that's just begging to be experienced. So why not experience this for yourself?
Just 94,900 Qantas Points can take you to Bengaluru in Business Class, with only $212 to pay on the side in fees and taxes. If you're happy to fly Economy, it's only 37,600 Qantas Points each way.
Here's how my incredible Indian adventure unfolded – including a trip aboard Qantas' newest partner airline, IndiGo.
My journey to India takes flight
When Qantas announced plans for direct Sydney-Bengaluru flights earlier in 2022, I wasted no time in securing my seat in Business.
I'd never been to India before, which made this voyage a particularly exciting one – especially knowing that I'd be visiting the Taj Mahal. In fact, my journey was phenomenal, and I'm already planning my next India adventure.
But let's talk about this trip. Mine begins with a quick pass of the airport formalities, and it's not long before I'm bound for the lounge to settle back and relax. As a Qantas Gold member flying Business, I'd normally head for the Qantas International Business Lounge. But today, I'm the guest of a Qantas Platinum member – and that means a visit to the impeccable Qantas First Lounge in Sydney instead.
Arguably the best airport lounge in Australia, there's everything you could wish for and more. And it's all free! Fancy an à la carte meal? Peruse the menu by Neil Perry and a bowtie-clad waiter wings your choice to your table. In a nod to my destination, I opt for the Kori Gassi: a tasty combination of chicken in coconut and tamarind with mint chutney, cucumber and lime pickle. It's a great glimpse of the amazing food to come.
It's hard to go wrong with a glass of Champagne on the side, and on this visit, Perrier-Jouët Grand Brut does the trick. If you have time, there's even a day spa with complimentary treatments. It really is the place to be before you jet off.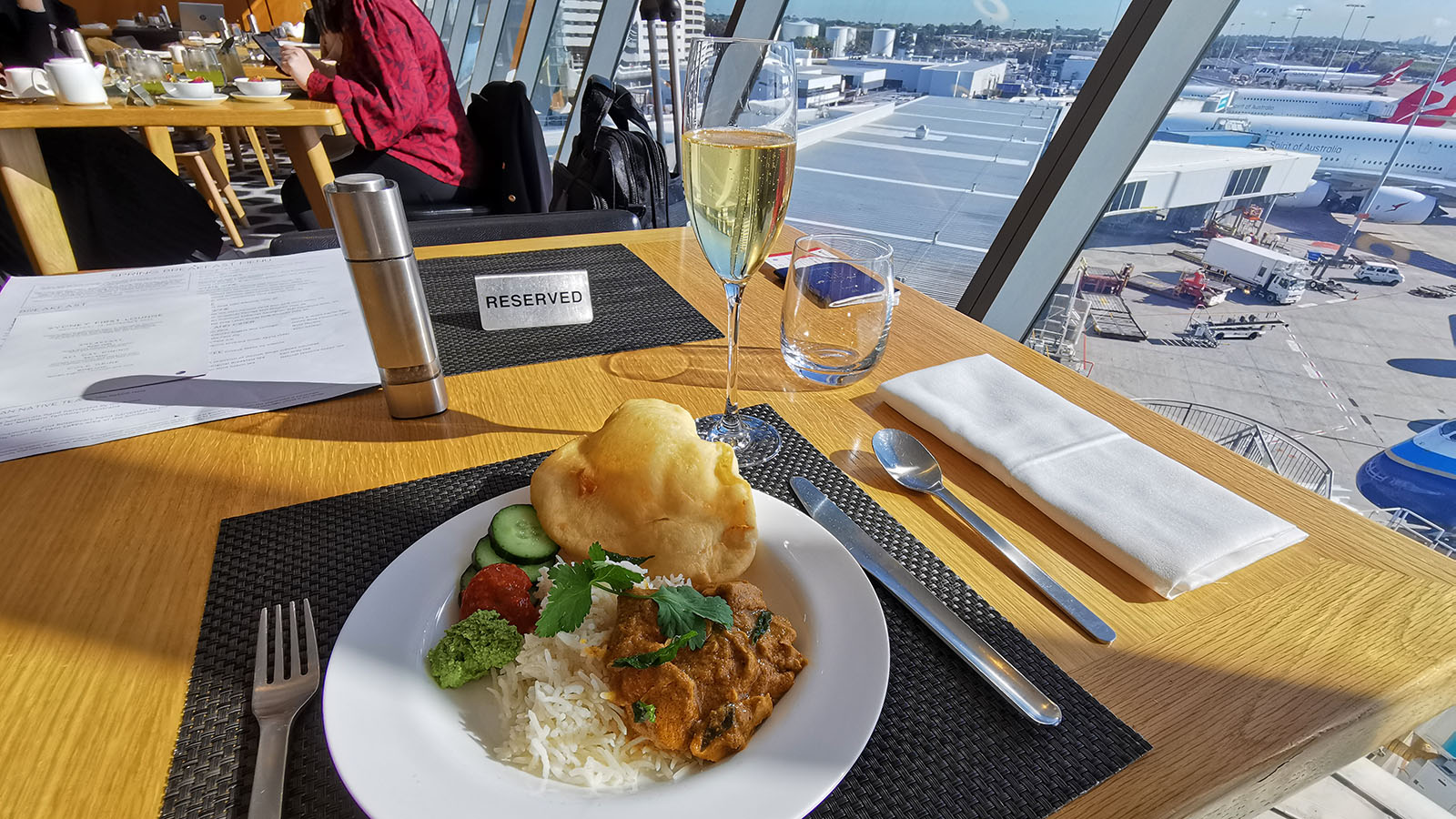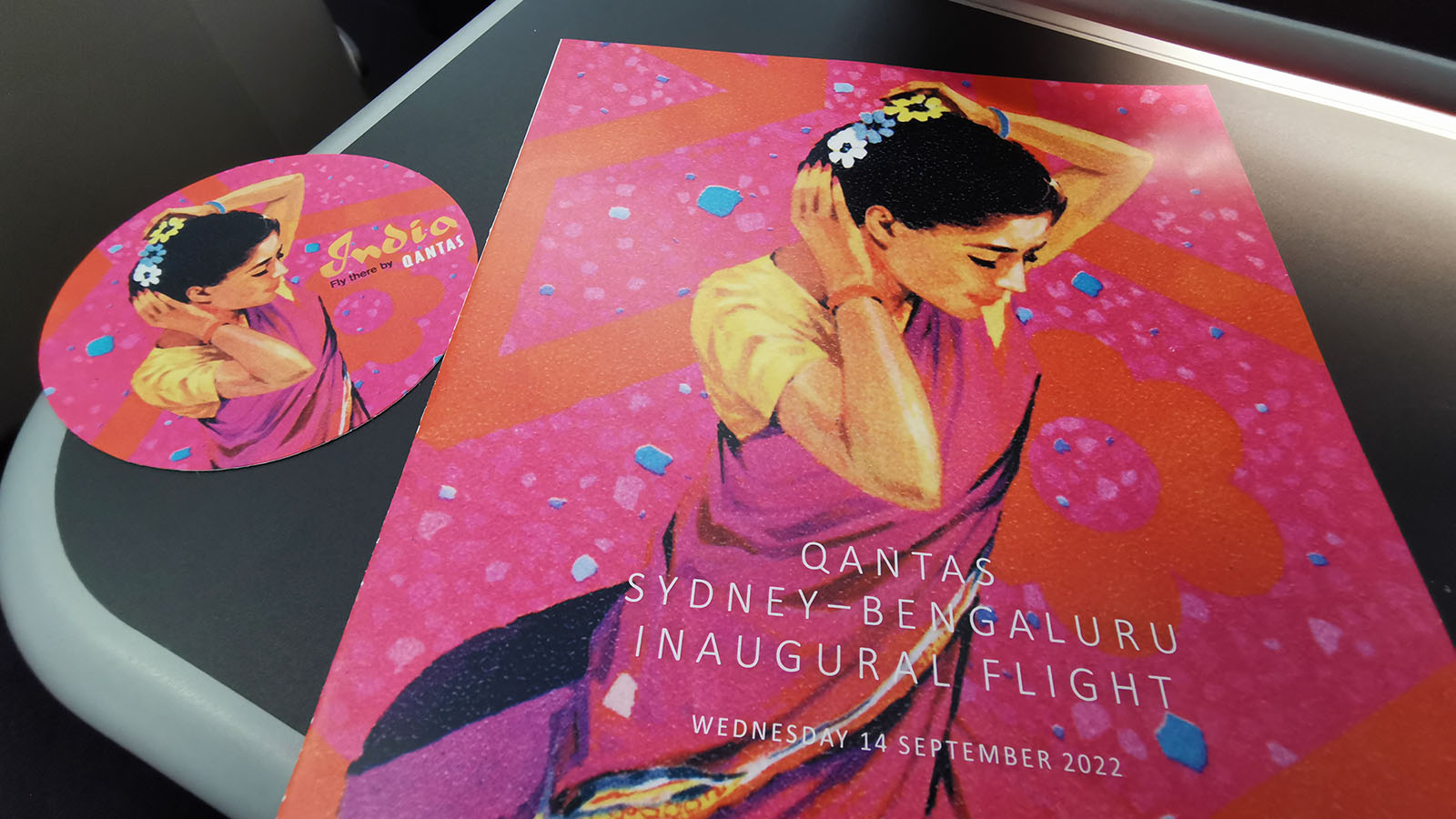 With my ticket to Bengaluru in Qantas Business, it's time to relax on board. This route is served by the airline's Airbus A330 jets, which come complete with Qantas' flagship Business Suites. This means a fully-flat bed and direct aisle access, wherever you choose to sit. For me, that's by the window to enjoy the view.
It's a daytime flight, but there's still a pillow, soft fabric mattress cover and a retro 1970s-themed amenity kit to peruse as I get comfortable. This really is the way to fly! I stretch my feet forwards and there's nothing in my way: just plenty of space to relax. I've even gone a step further, strategically choosing one of the seats positioned away from the aisle (4A). This gives me the best views but also the most privacy, with a fixed shell cocooning around the seatback to keep me in my own little world.
The roominess of the Business Class cabin makes the flight so much more enjoyable.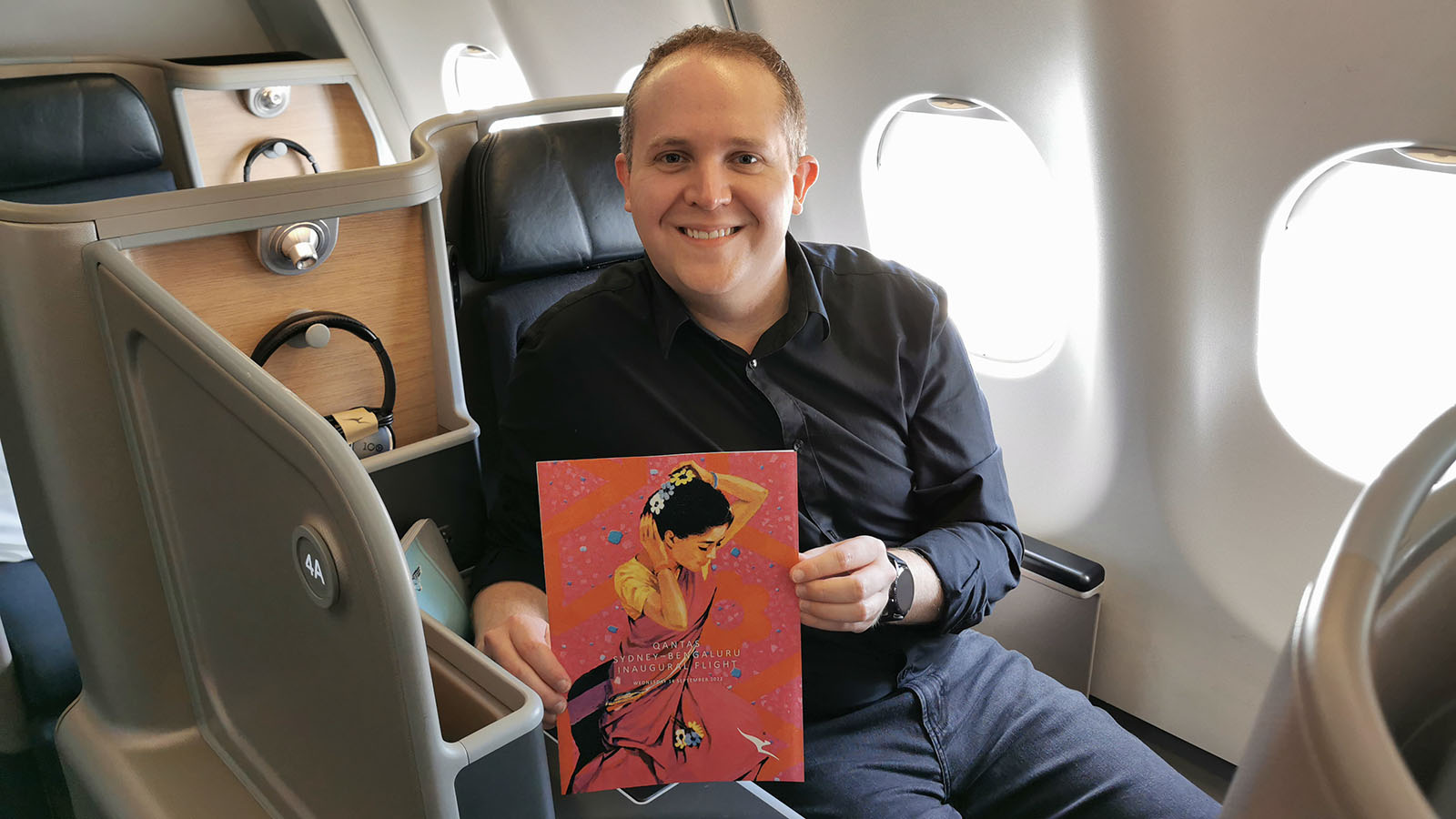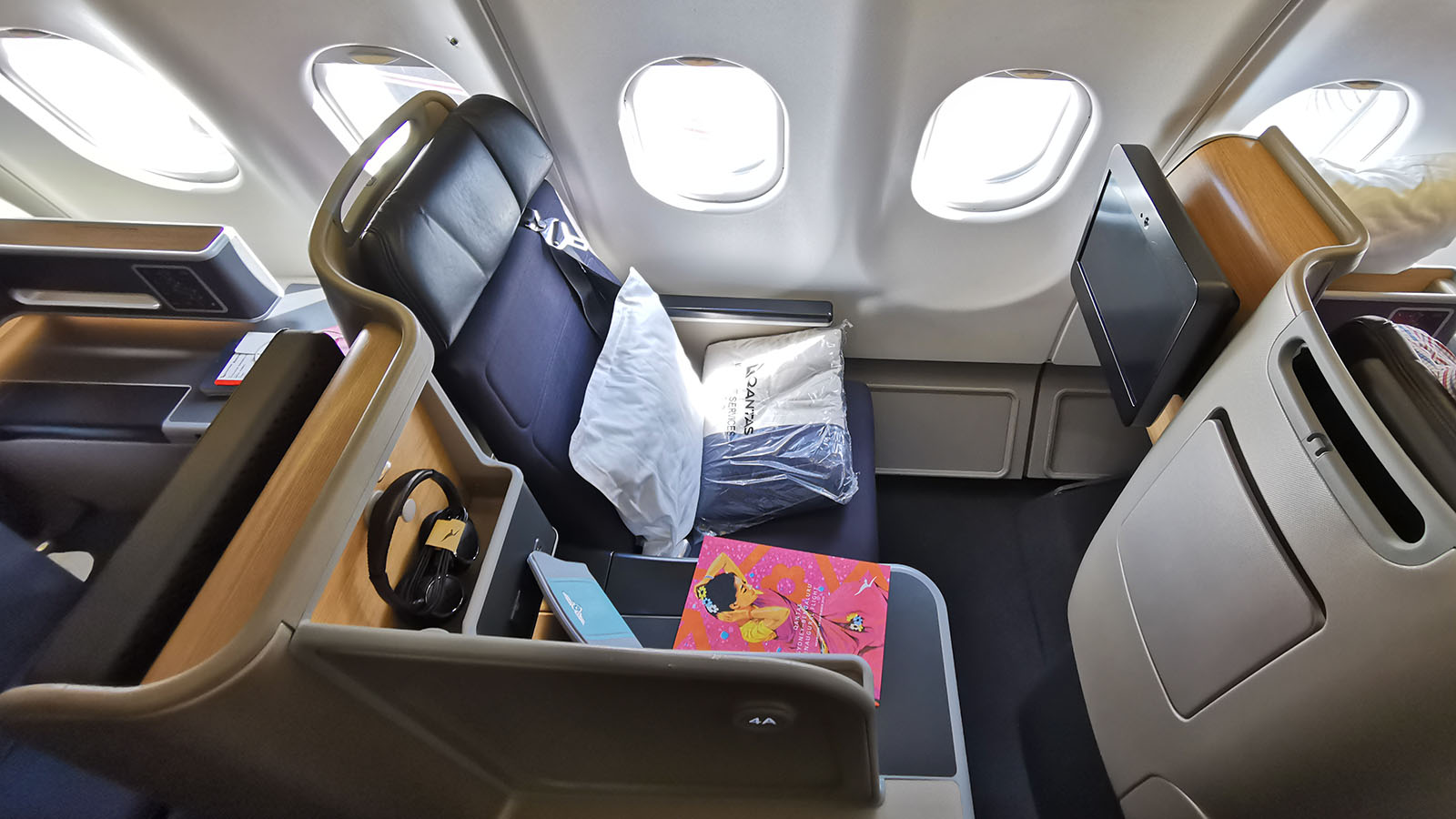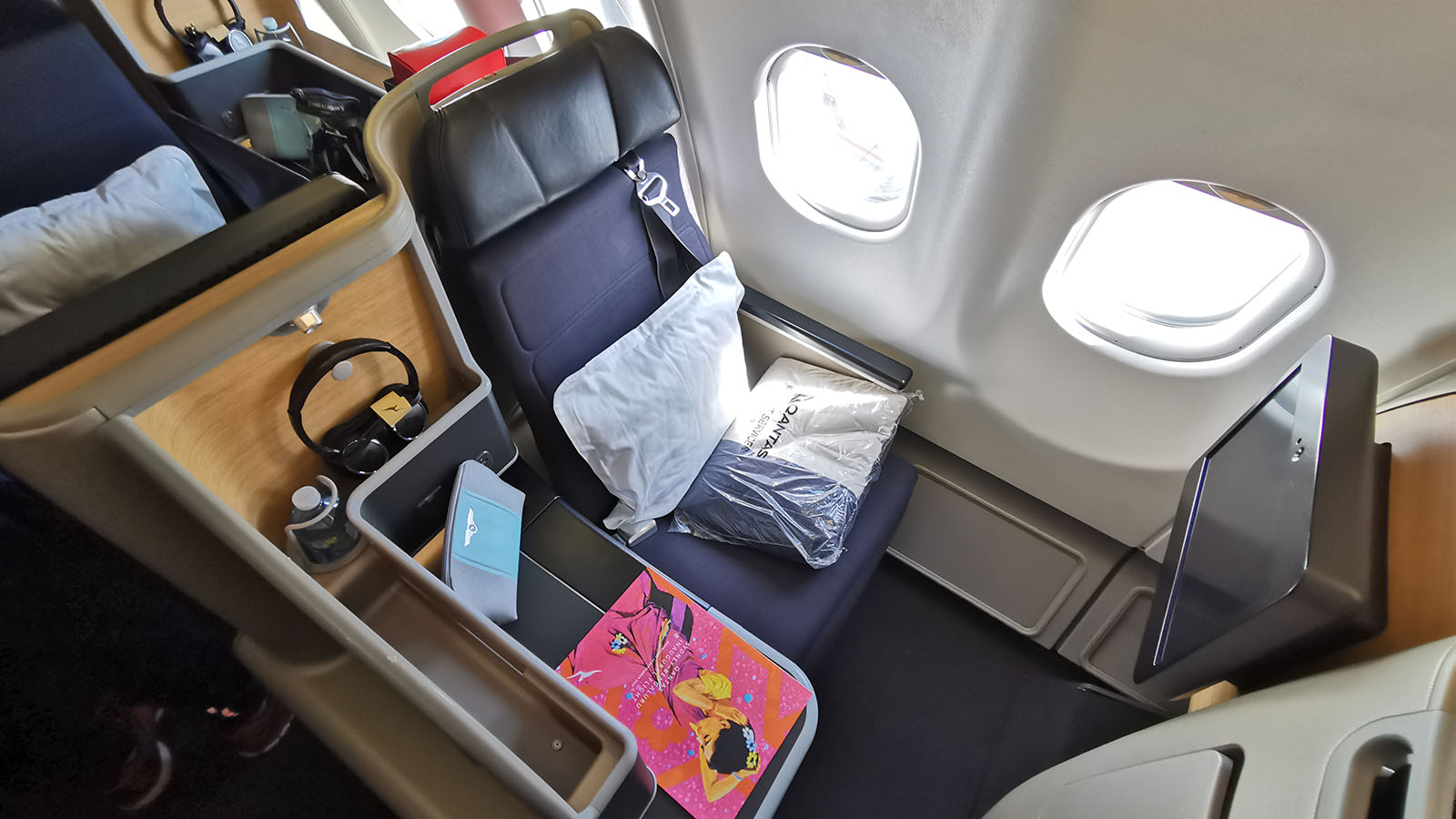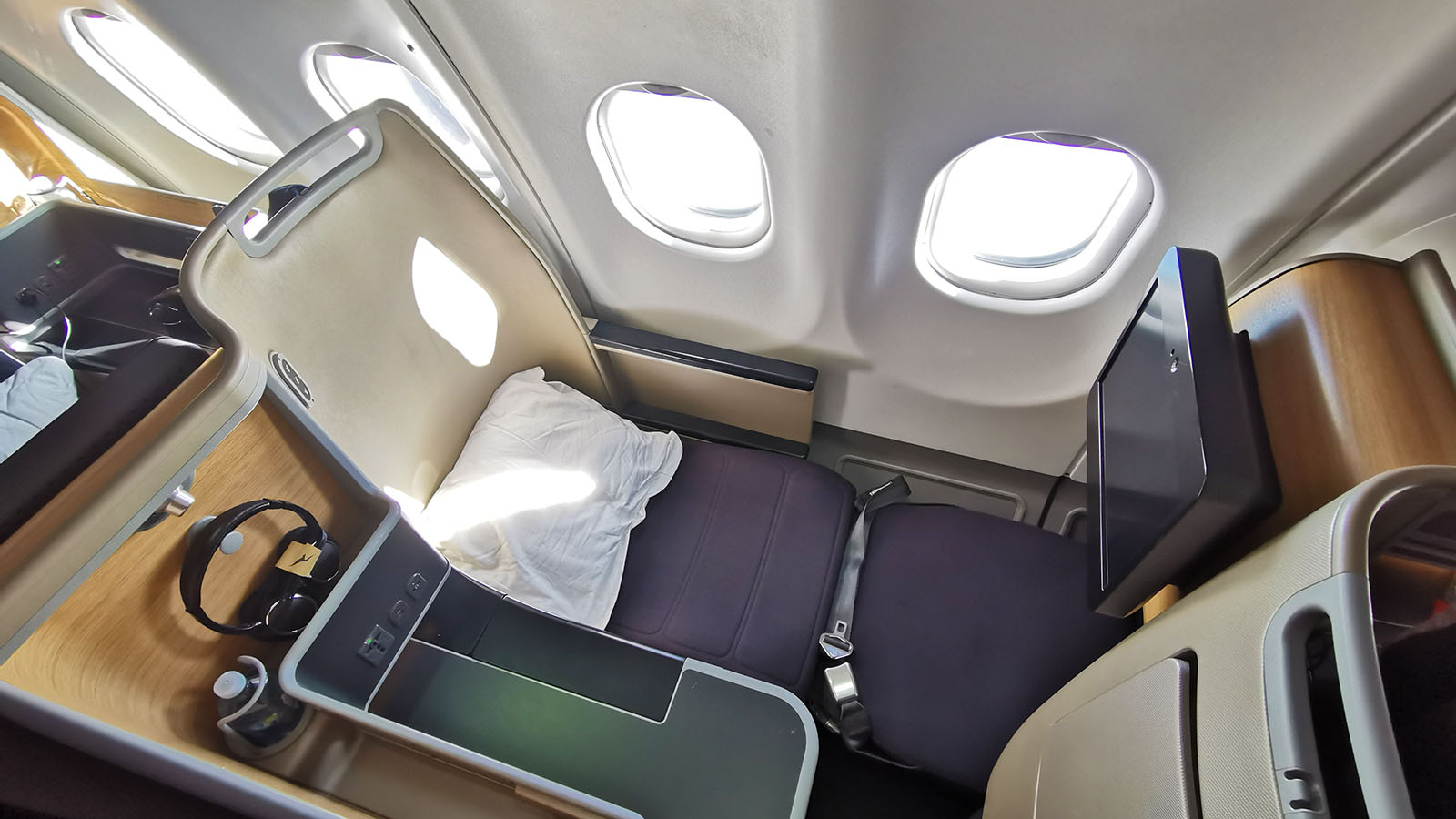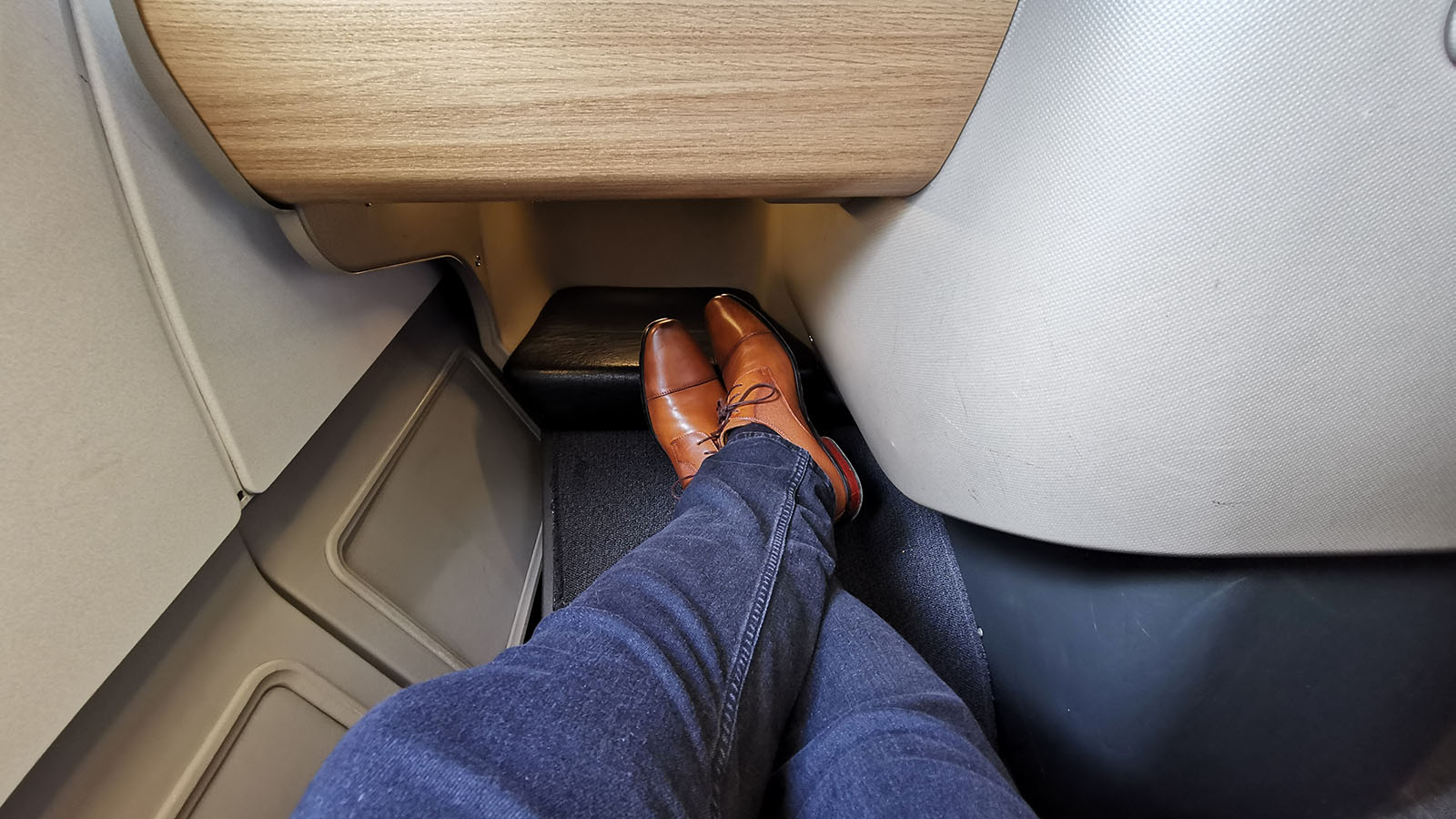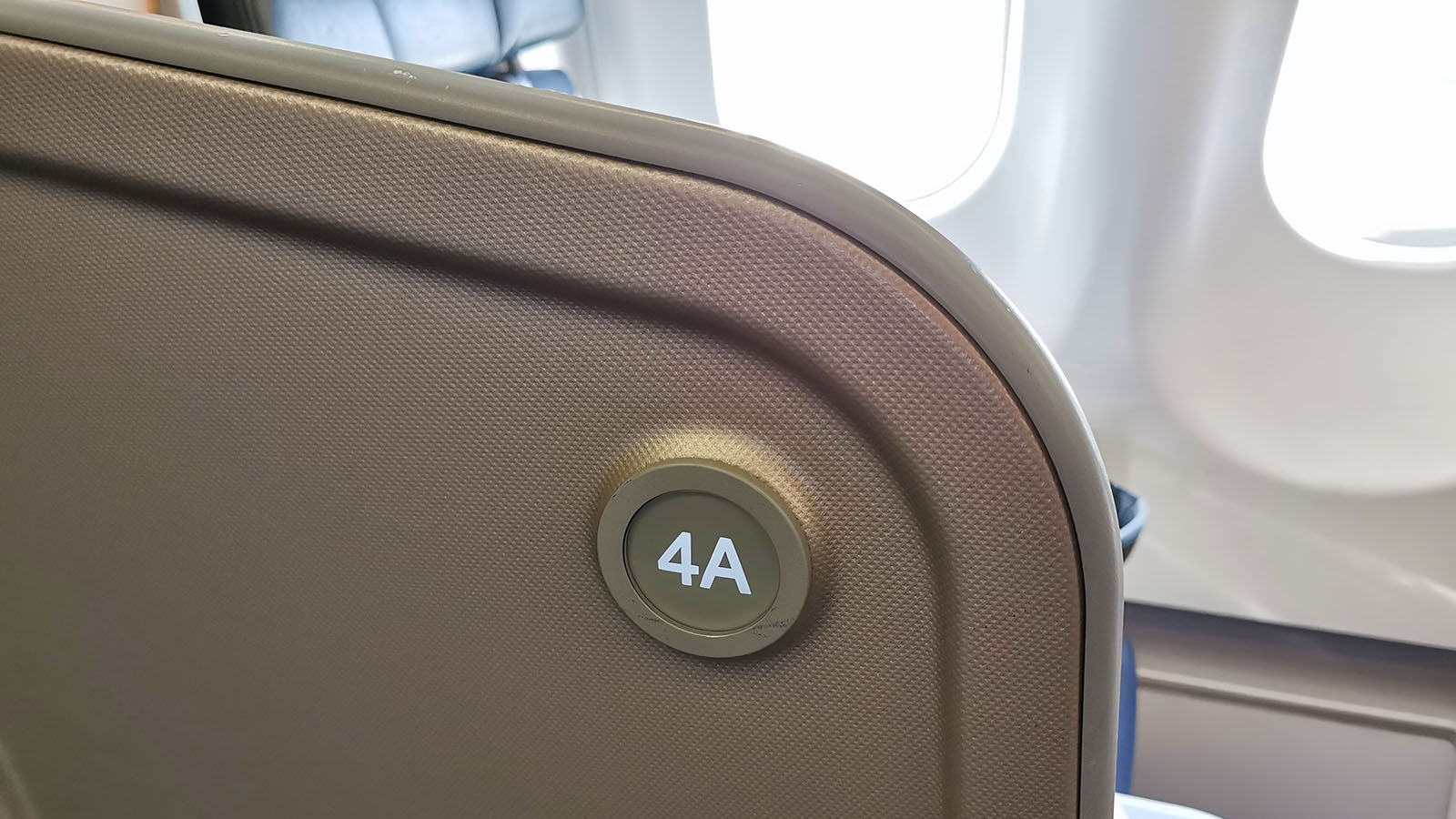 I have around 12 hours to soak up the Business Class luxury on this non-stop flight from Sydney to Bengaluru – but I'm not counting. In fact, with India's time zone being 5.5 hours behind Sydney (or 4.5 hours outside of daylight savings), this flight doesn't feel very long at all.
I quite like the schedule actually, taking off at 9:30 am from Sydney and landing around 5 pm local time in Bengaluru. By staying awake and resisting the temptation to nap, I arrive feeling as though I'm already on Indian time – hopping off the plane ready for dinner and some relaxation. That mindset makes my onward adventures even easier to enjoy. By the time I reach the Taj Mahal, I couldn't be more energised.
So how do you pass the time at the pointy end? Bar service pleasingly begins before take-off, with a glass of Duval-Leroy Brut Champagne finding me fast. Then it's lunch once we're in the sky, with a fragrant and colourful zucchini and basil soup to start. I'm then onto my usual latte to keep me fighting fit.
For the main, it's hard to pass on the tasty chicken tikka masala, followed by a delicious crème caramel to finish. Later in the flight, I explore the plant-based option, a surprisingly good vermicelli dish as a pre-arrival pit stop.
Outside meal times, the TV screen in front keeps me entertained. So do the window views as we make our way to India. With power points to keep my phone and laptop recharged, I arrive ready to roar.
As one of the first off the plane, I'm swiftly through Indian immigration and my suitcase is already waiting for me on the belt as I stroll on down. Thank you Business Class!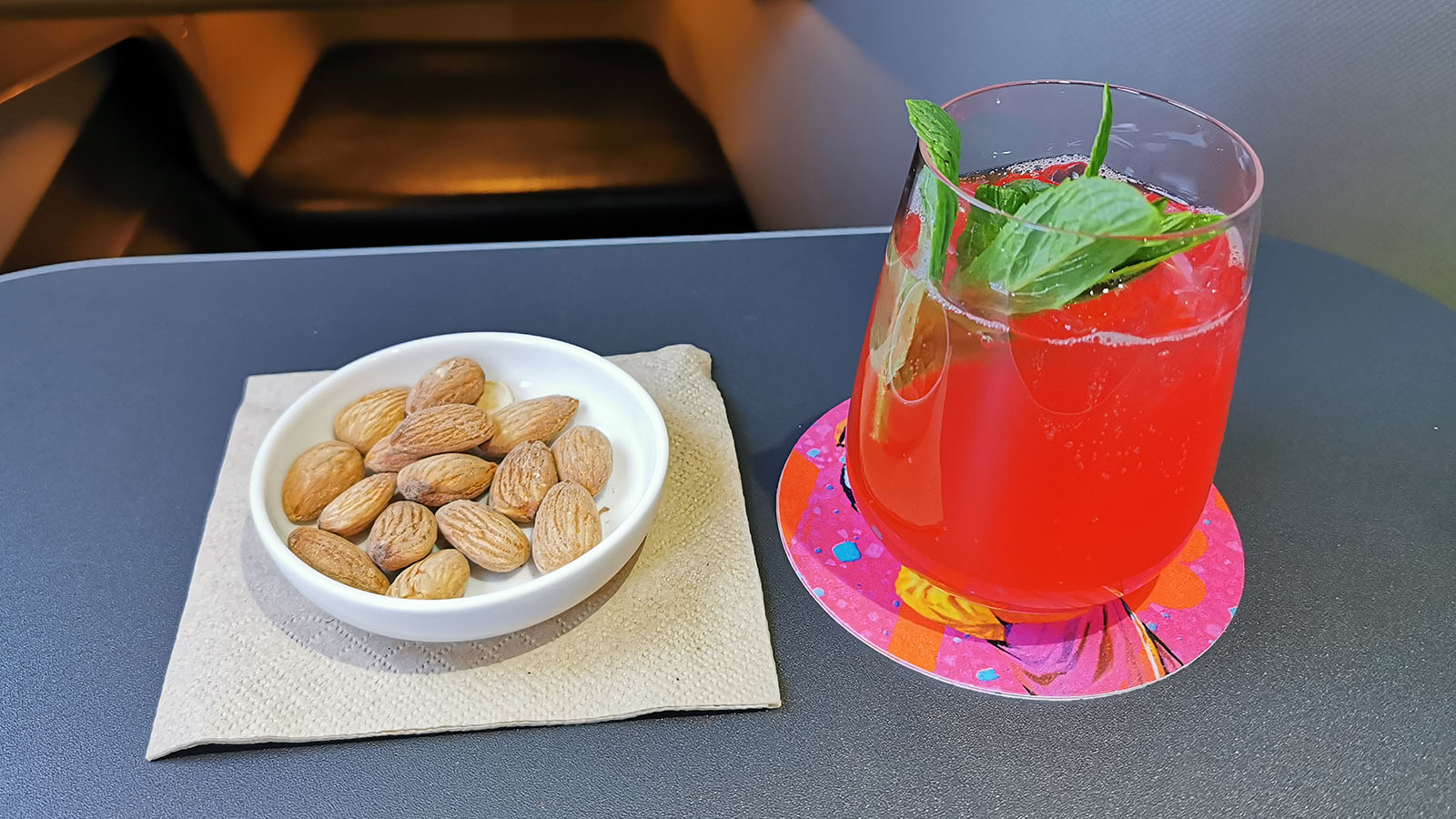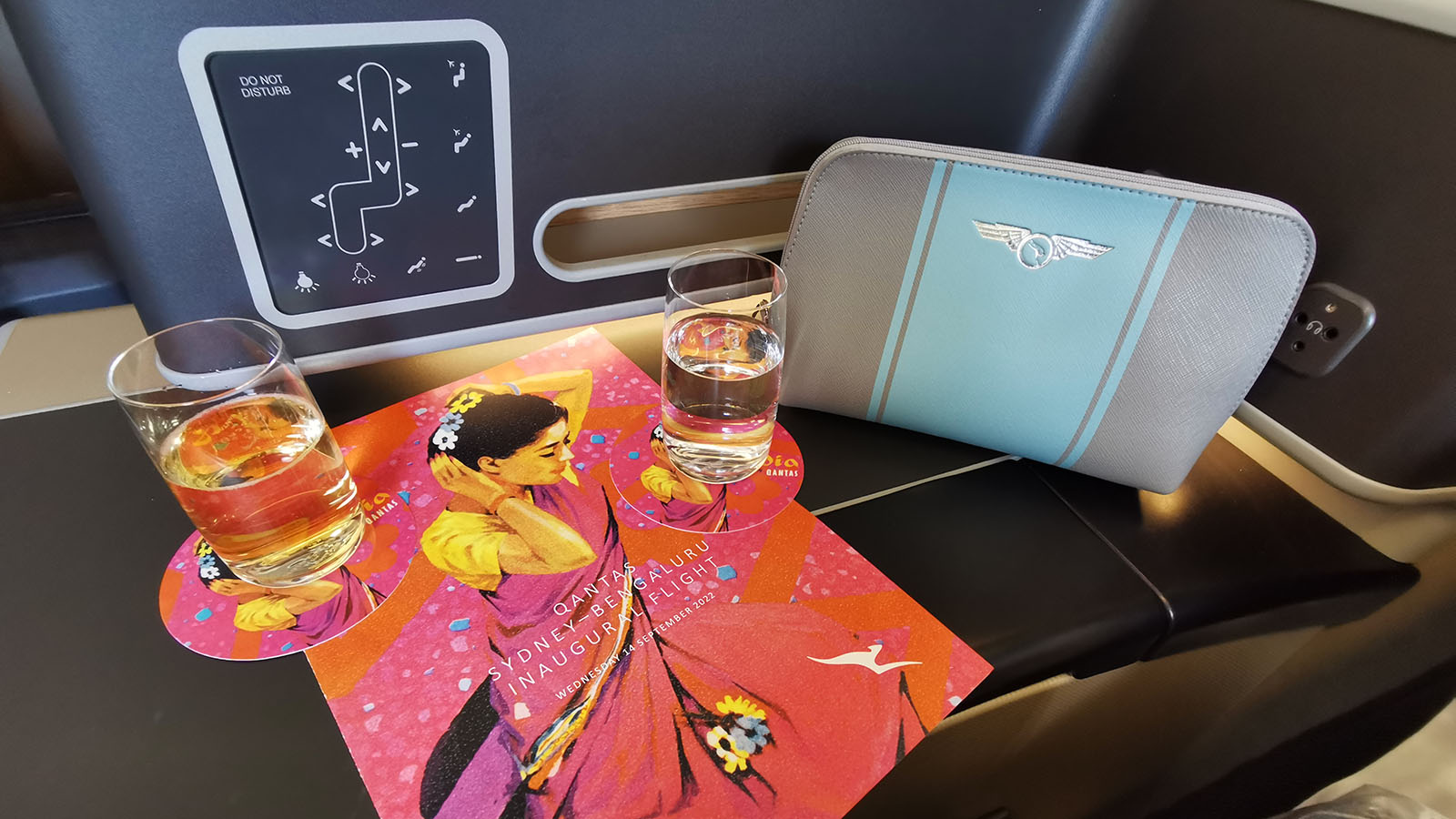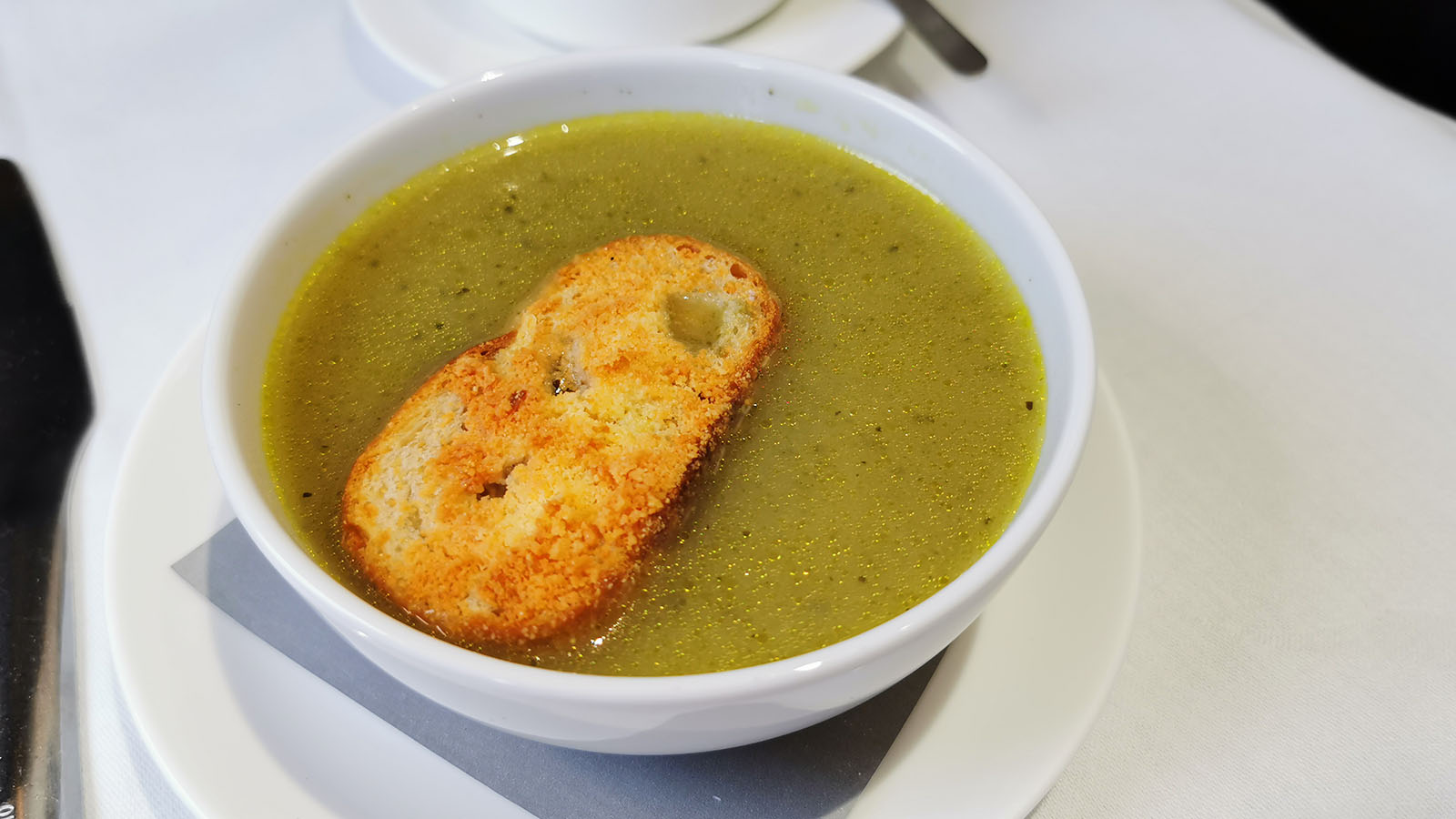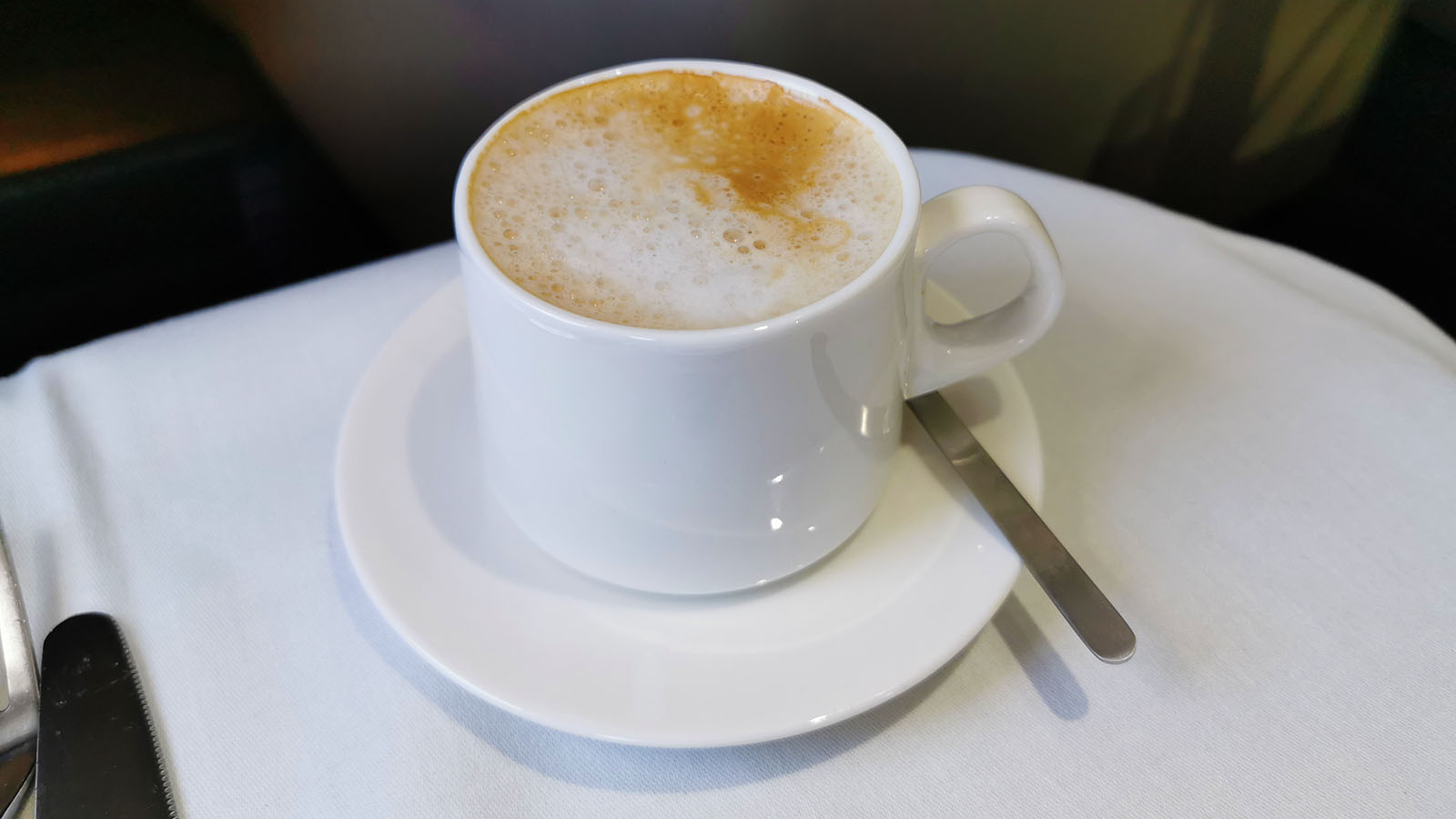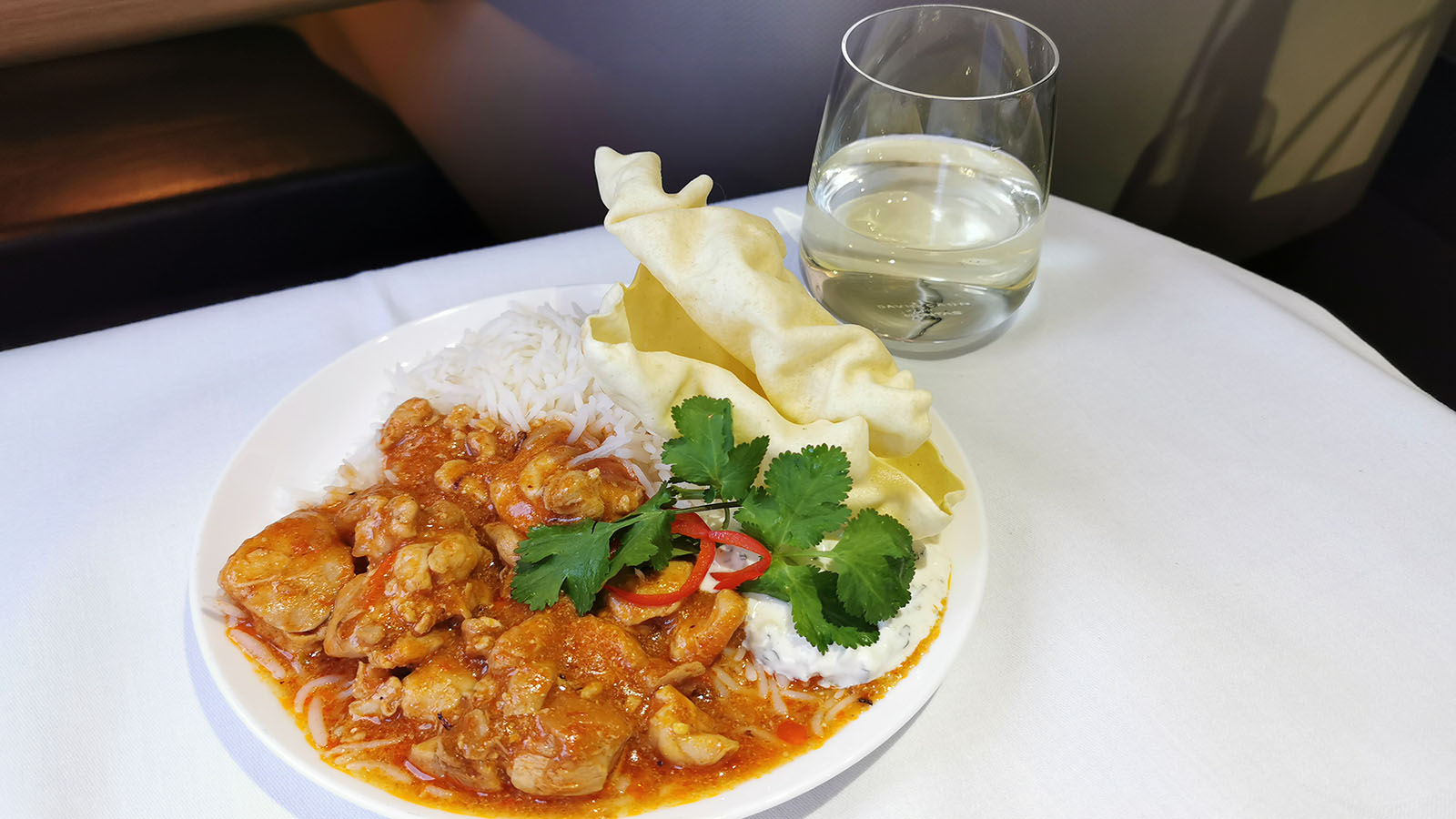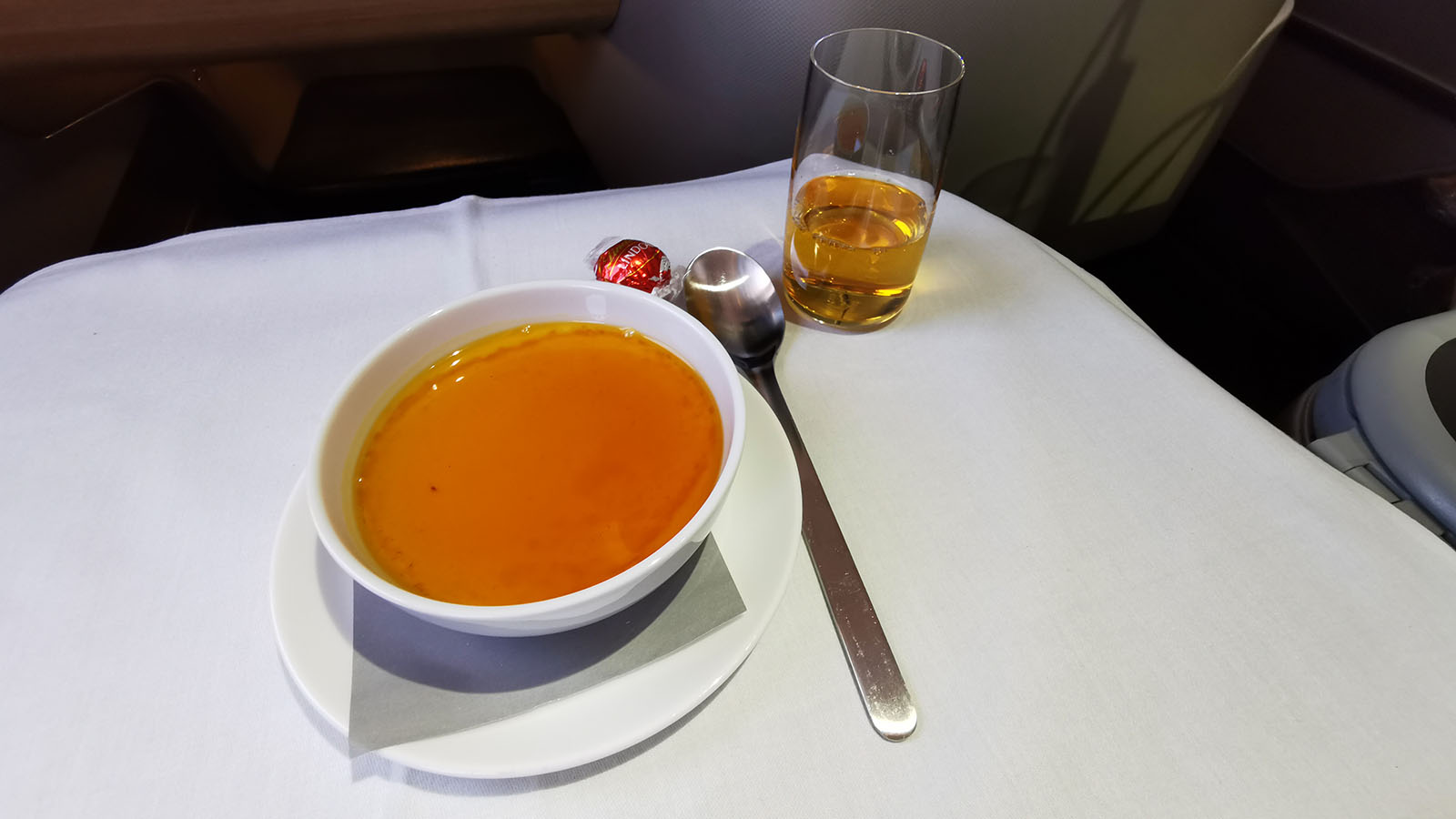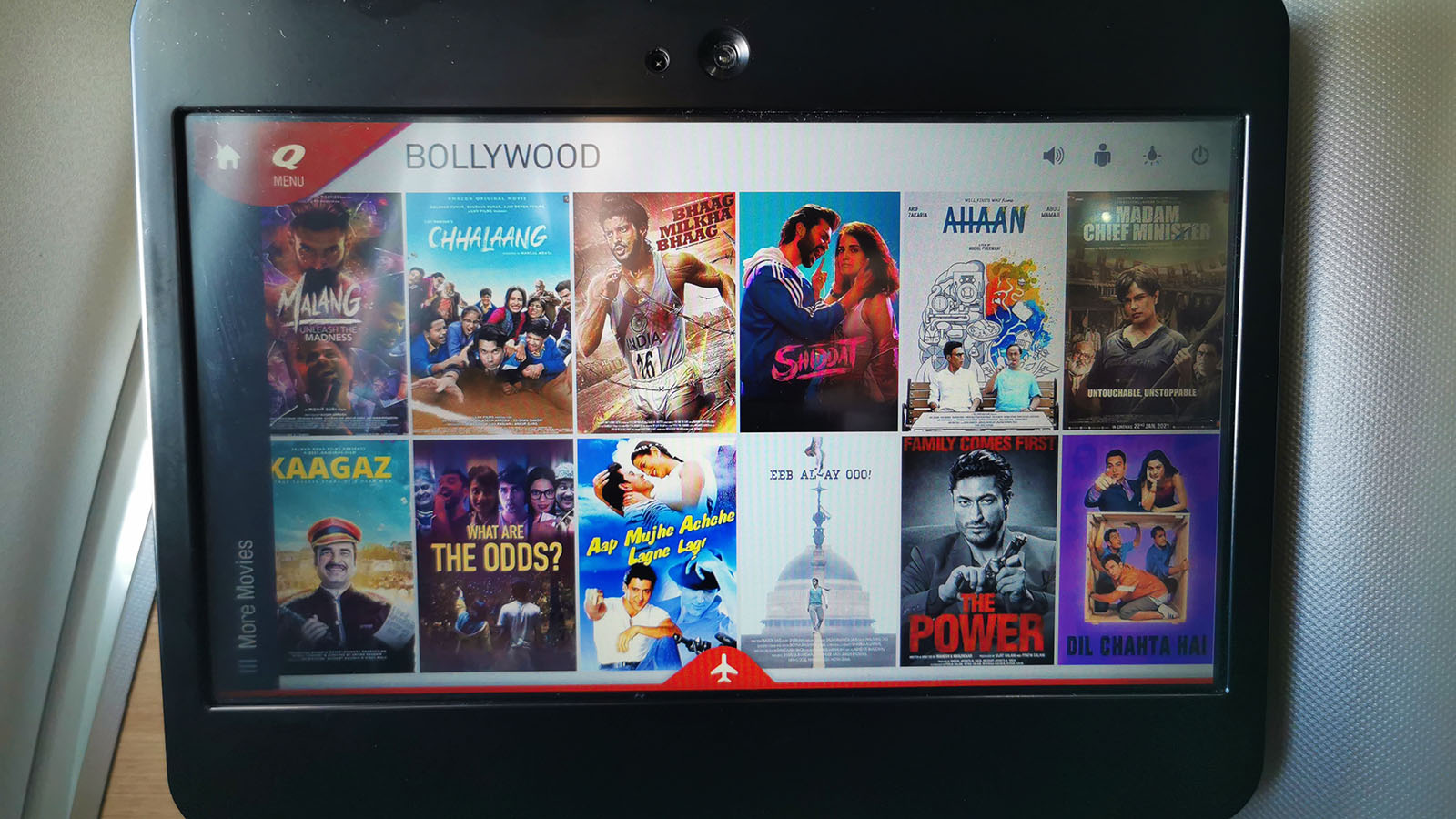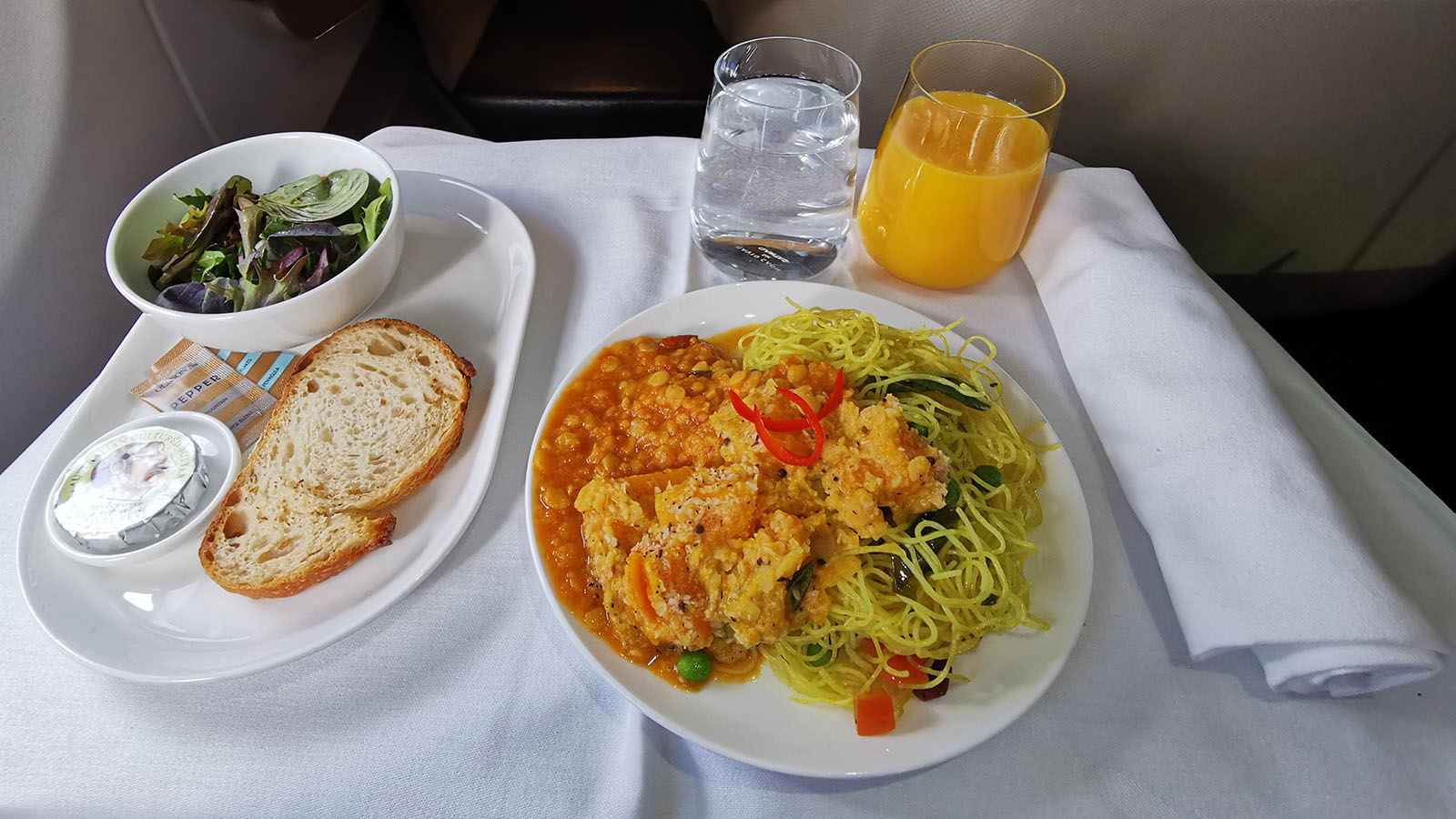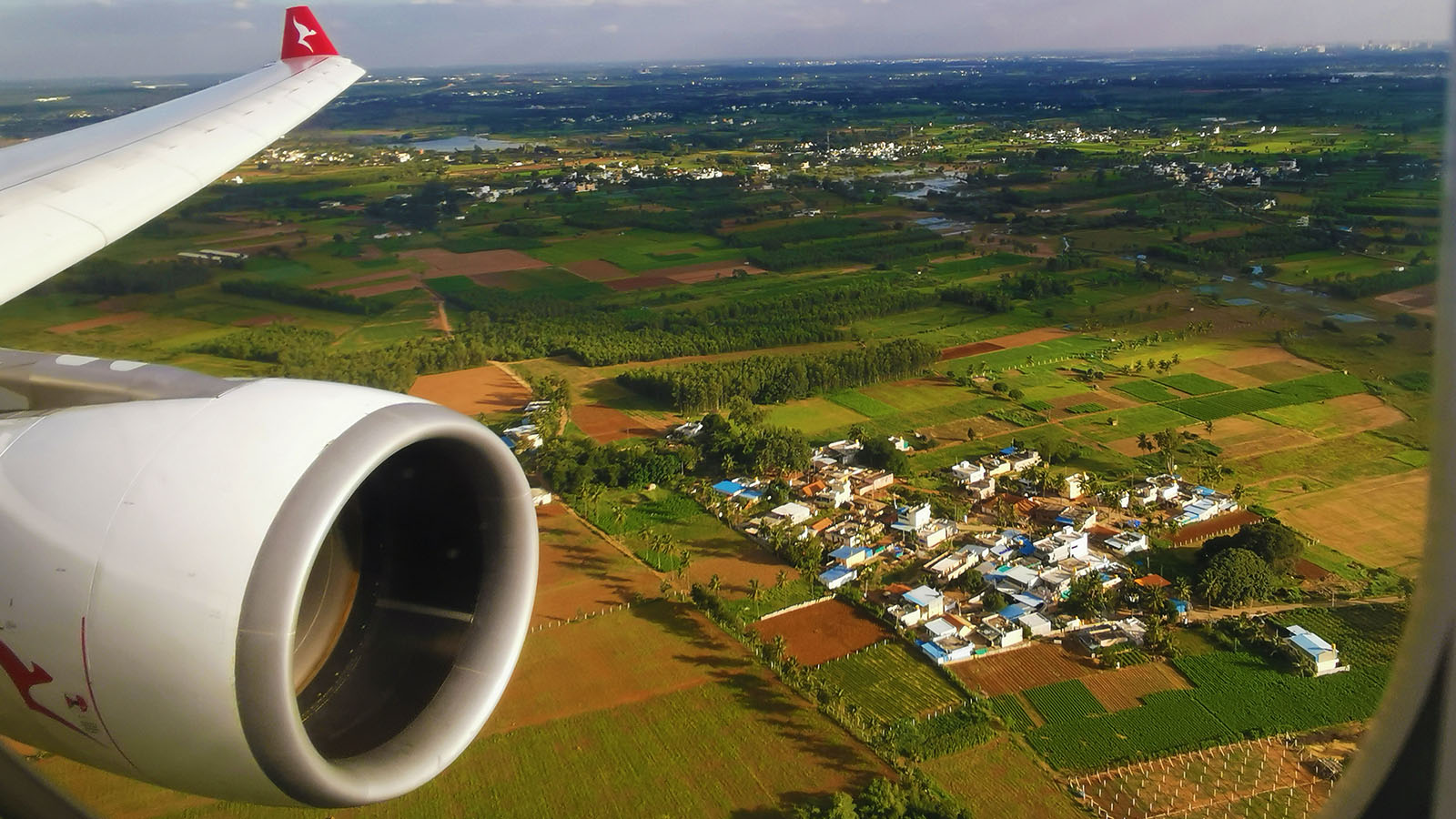 Ad – Scroll down to continue reading.Minimum spend, terms & conditions apply.
My next stop: Agra and the Taj Mahal
Bengaluru is a fantastic destination in its own right, and it's definitely a place worth spending some time. I stay for a couple of nights at the comfortable Conrad Bengaluru hotel. But my Southern Indian highlight would have to be a visit to Bangalore Palace – a gorgeous building covered in greenery.
But Bengaluru isn't my only Indian destination. After my pit stop, I'm flying onwards to Agra with IndiGo – Qantas' new local airline partner. While the Bengaluru-Agra route isn't yet part of that tie-up, I secured a cash ticket on IndiGo anyway to try them out. In three words, colour me impressed.
Okay, they're officially a 'low-cost airline'. But at every stage of the trip, they exceed my expectations. A Priority Pass card gets me into a fantastic lounge before my domestic flight, while the journey itself is super comfortable. I'd booked a 'Super 6E' fare – which they cheekily pronounce as 'super sexy' – which gets me into the roomy extra legroom rows. This includes baggage and a delicious inflight snack, too.
So what's in Agra? Oh, only the Taj Mahal!
Read more: The Taj Mahal beckons – visiting India's stunning masterpiece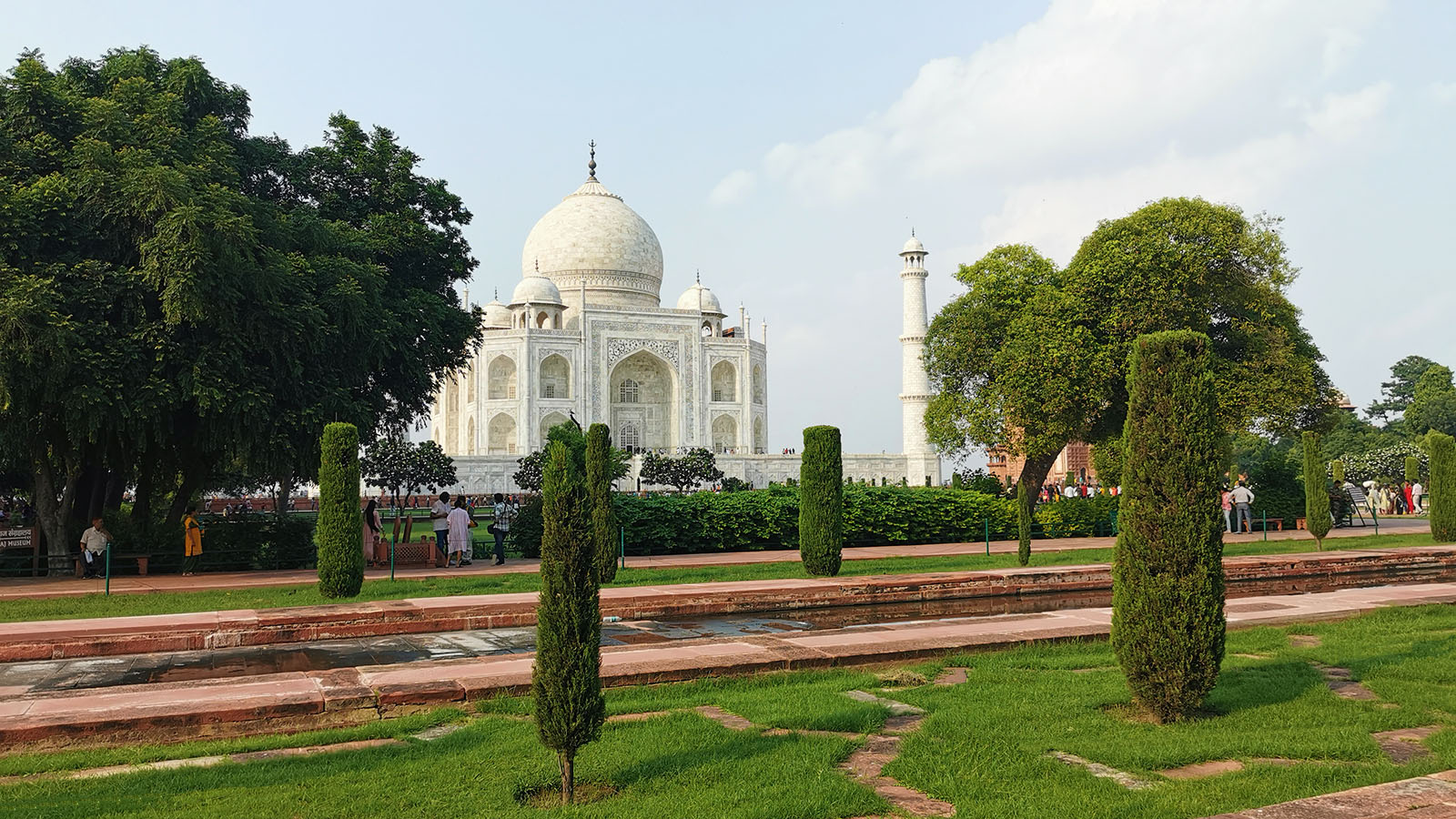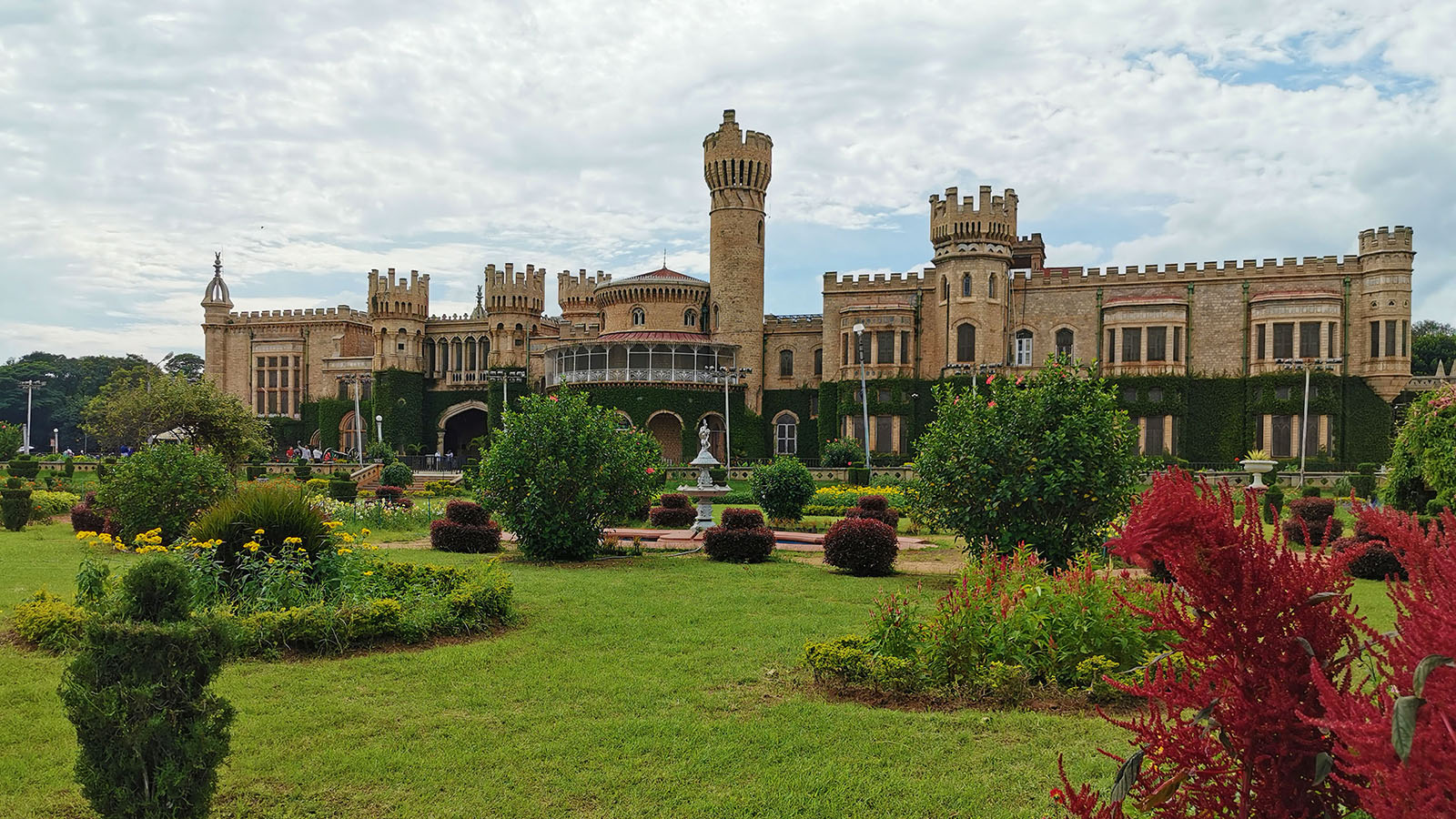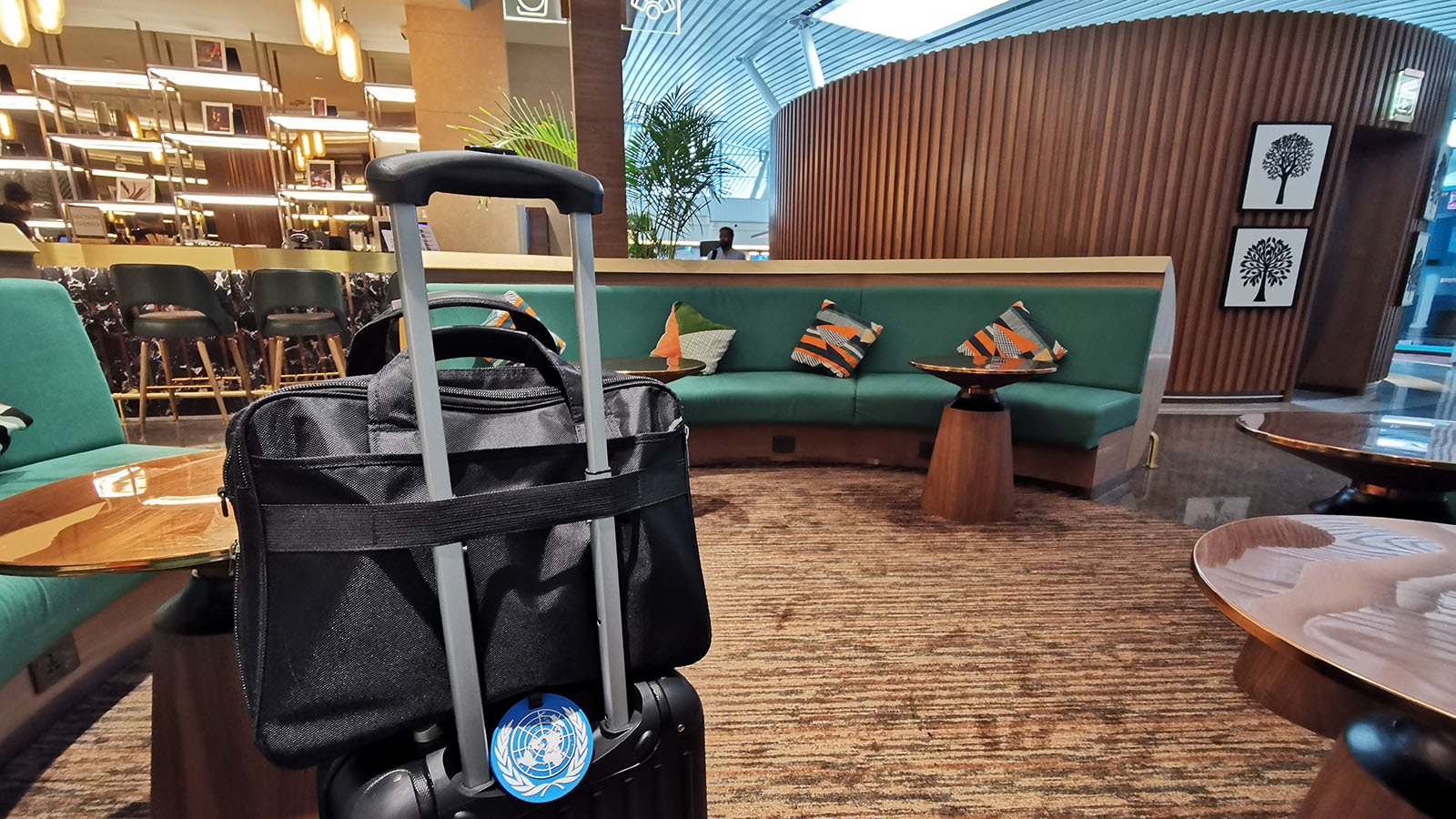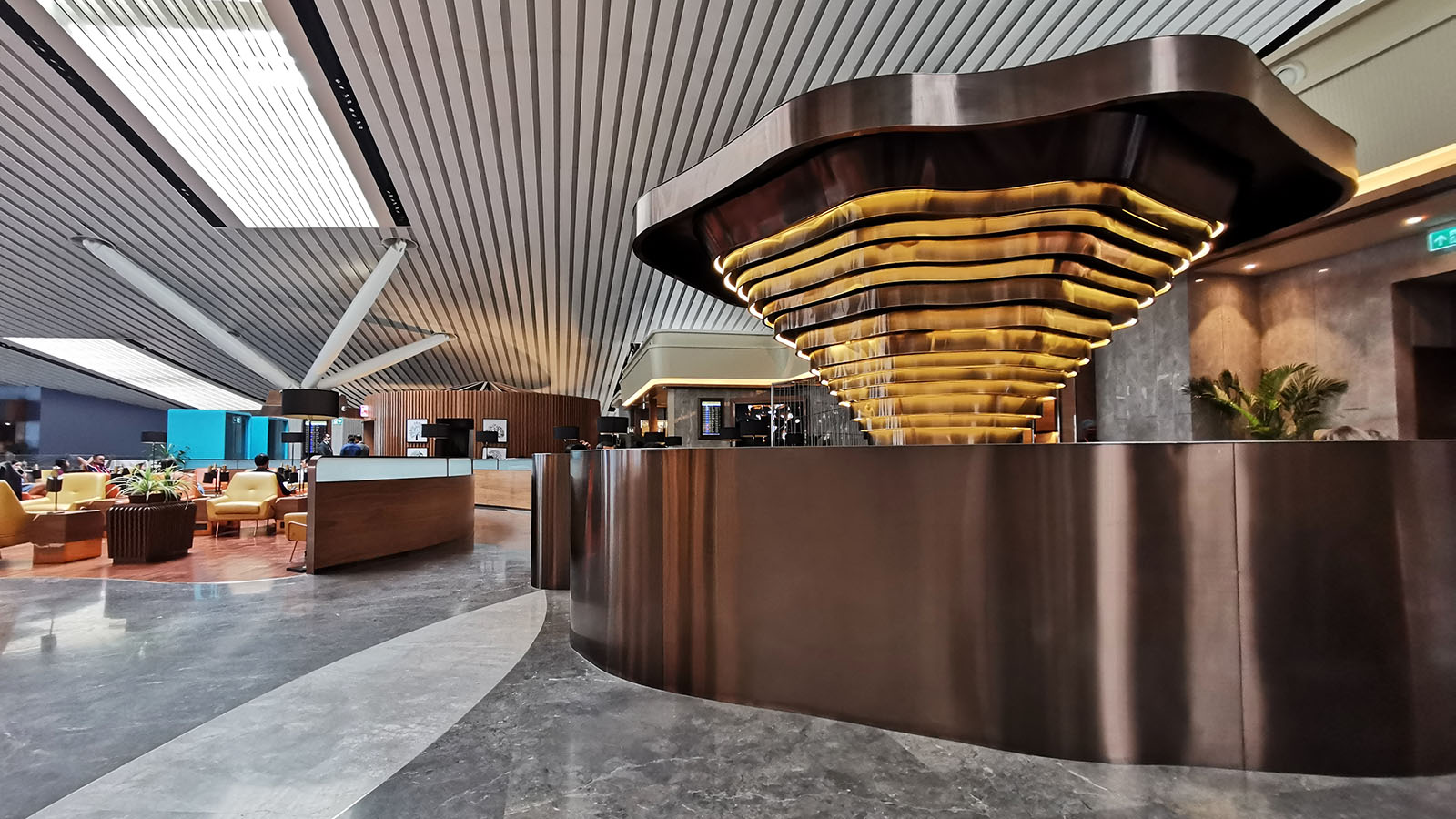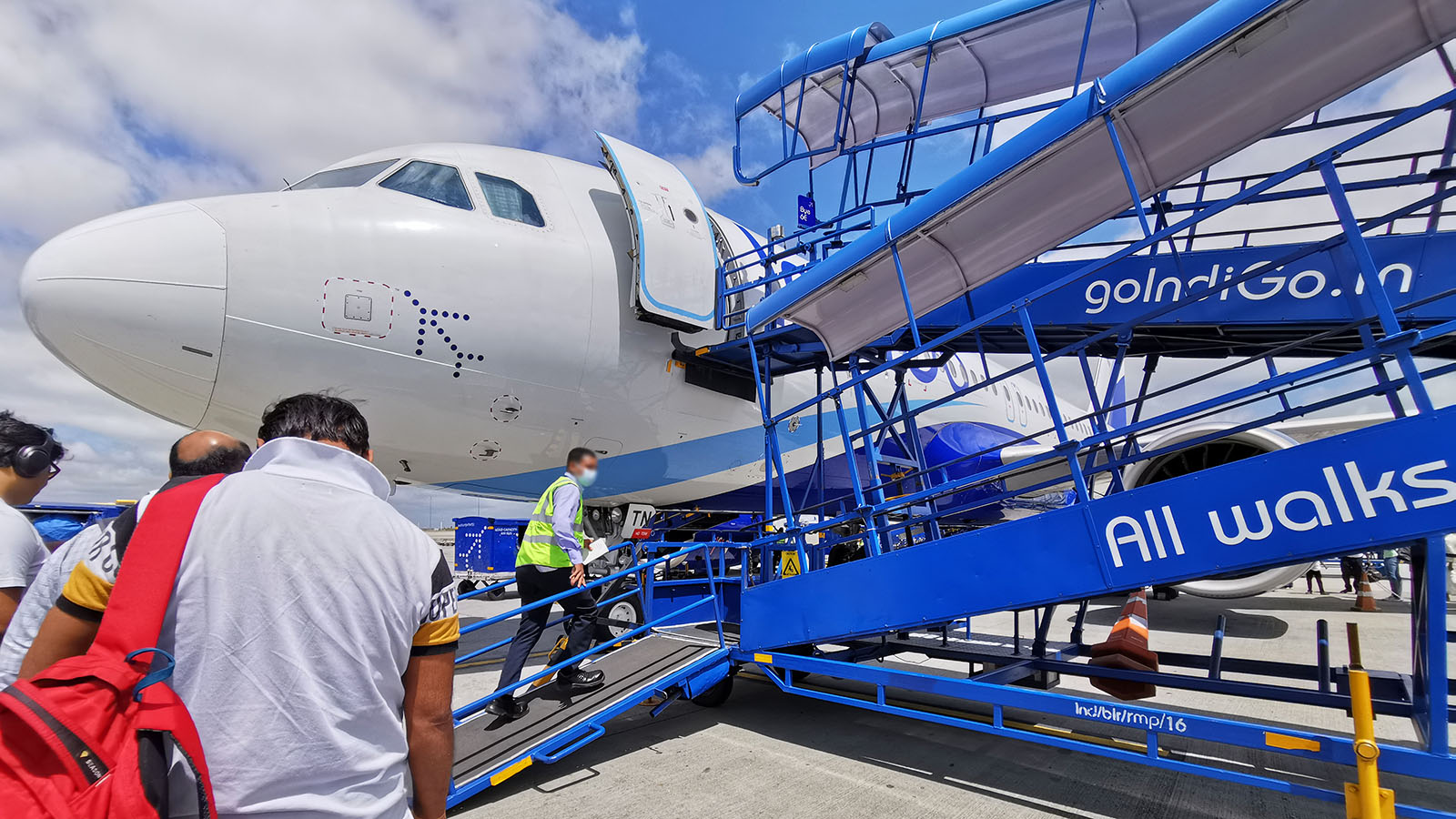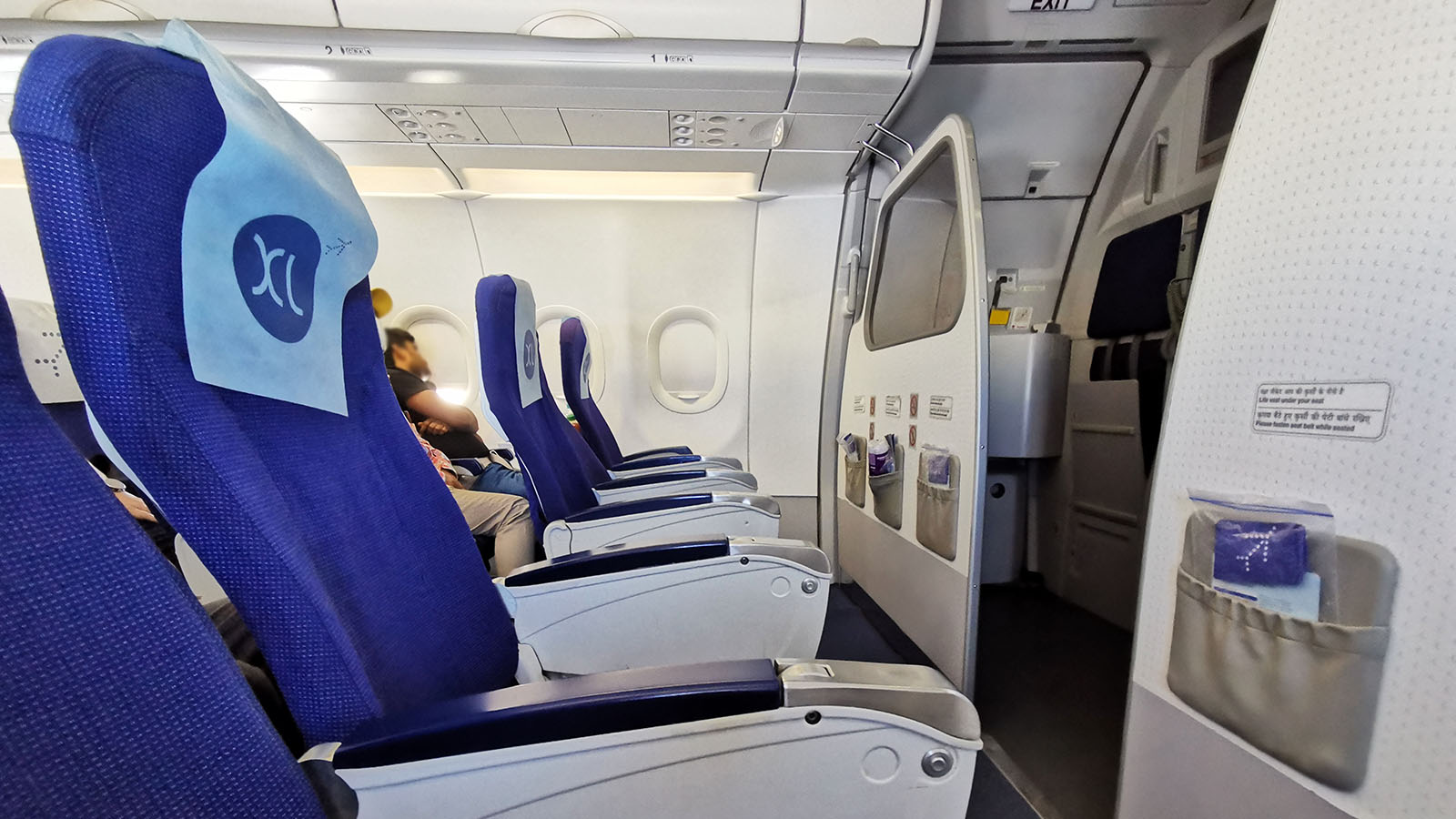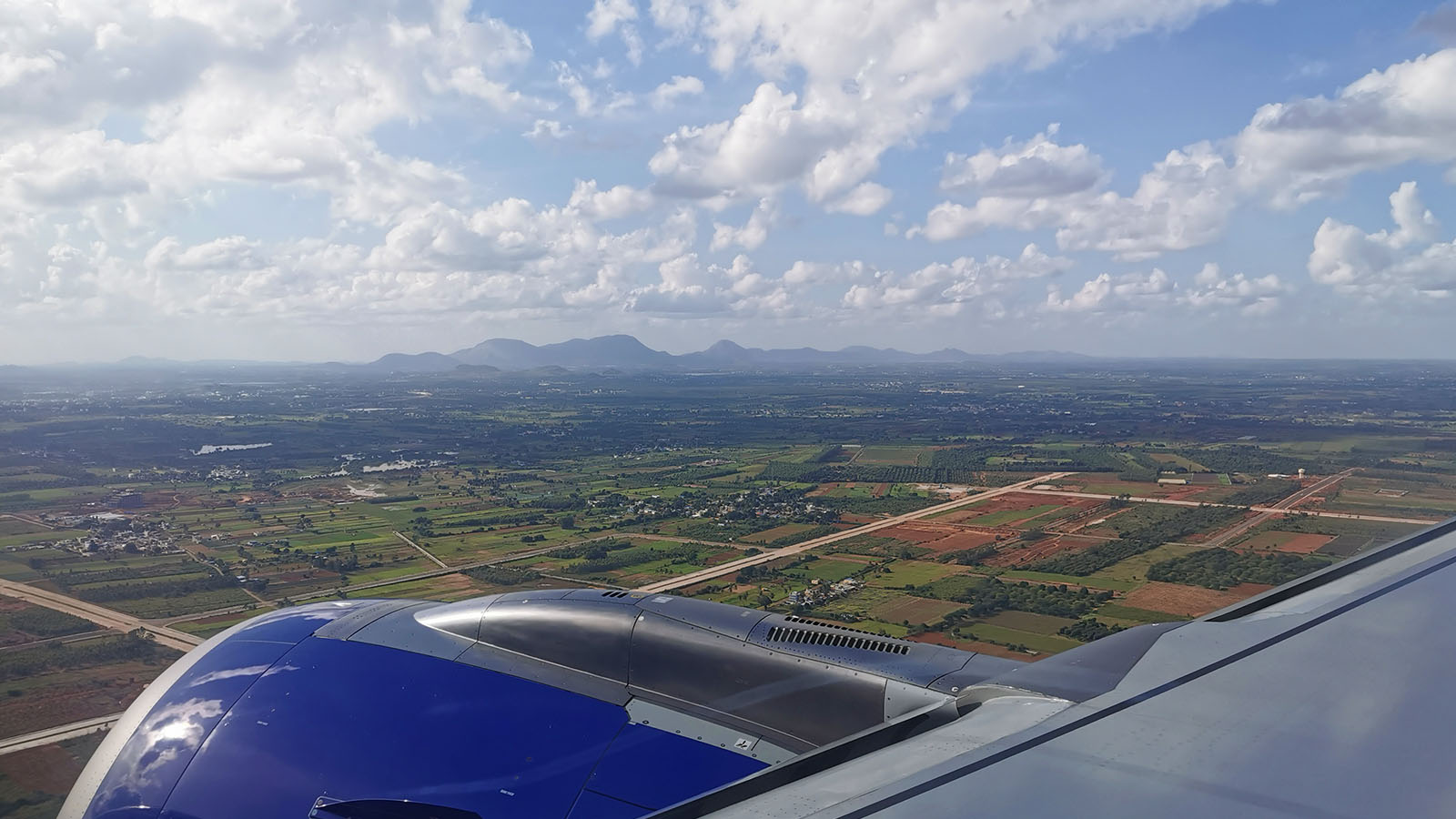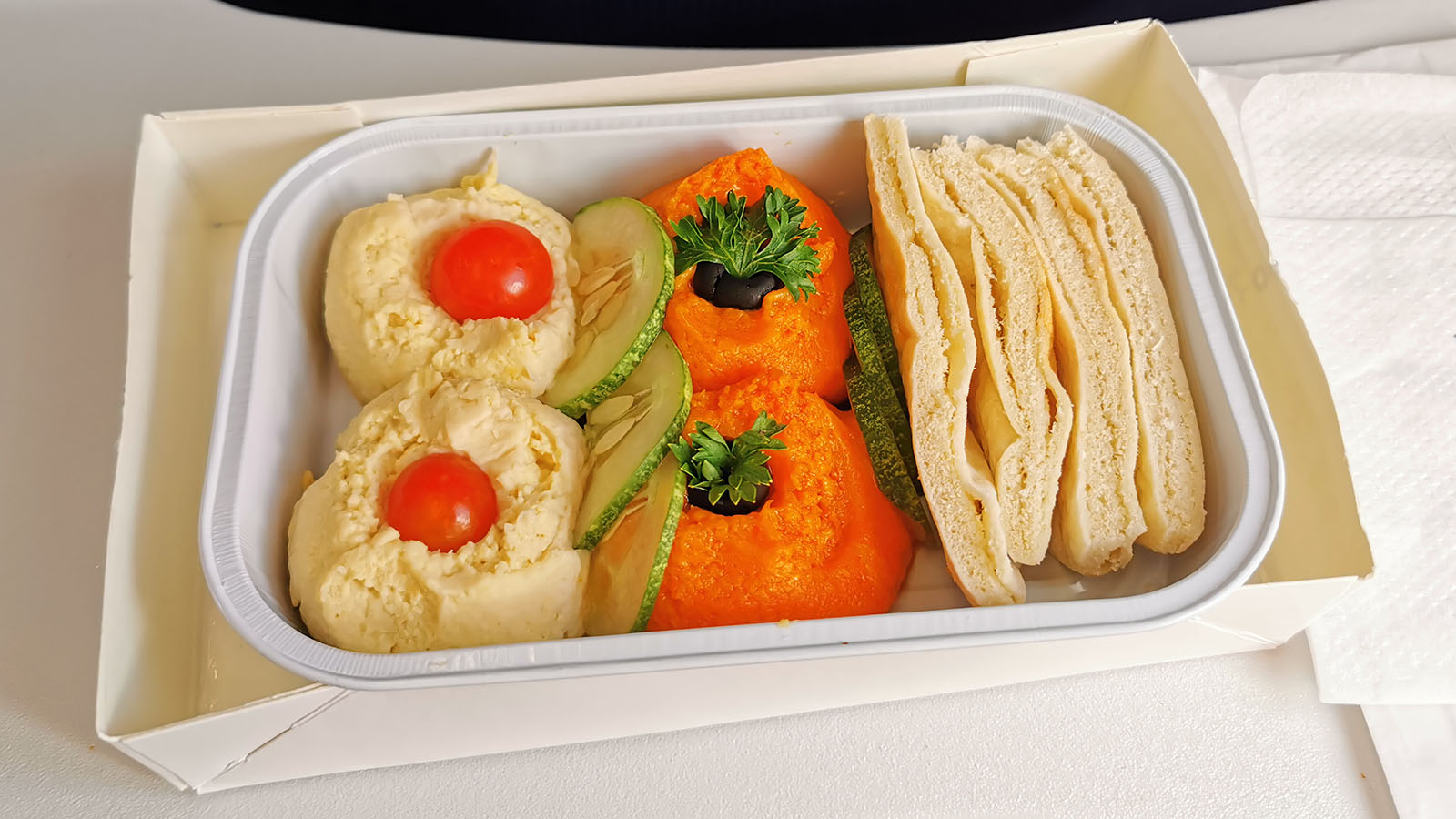 How to spend points to Bengaluru and India
Qantas now runs four return flights per week between Sydney and Bengaluru. Of course, this means you can put those hard-earned Qantas Points to work and secure this journey for yourself.
With seats plentifully available in Economy and Business also available on selected dates, you'd best get packing!
And for more points-related tips on flying to Bengaluru, have a read of our Point Hacker's pocket guide to Bengaluru.
Using Qantas Points
Don't just sit on your stash of Qantas Points for a rainy day: transform them into a Business Class seat to India and go visit the Taj Mahal for yourself.
In fact, if you have Platinum status or above and can't find a reward seat on your preferred dates, you can even request one over the phone, and you just might be in luck.
Route (and vice versa)
Qantas Business
Qantas Economy
Sydney-Bengaluru
Melbourne-Delhi
94,900 Qantas Points
37,600 Qantas Points
Taxes, fees and charges are payable in addition to Qantas Points. These vary based on route and any connecting flights on the same ticket.
The figures above apply per person, one-way. In my case, this means redeeming 94,900 Qantas Points for my Sydney-Bengaluru hop. I also spend $212 to cover the taxes, fees and charges. $212 out of pocket for a Business Class flight to India? It's a real steal!
Even better, as a Qantas Points Club member, I earn 56 Status Credits on my one-way Business flight to Bengaluru. If I'd flown Economy, the reward would have been 26 Status Credits.
Using other partner points and miles
Subject to reward seat availability, Qantas flights to Bengaluru and Delhi may also be bookable using miles from other partner frequent flyer programs, such as:
Cathay Pacific's Cathay Miles (formerly Asia Miles):

70,000 Cathay Miles + taxes each way in Business to Bengaluru or Delhi.
You can transfer points from many flexible rewards programs, including American Express Membership Rewards, NAB Rewards and others, into Cathay Miles. You'll just need to call for these bookings, as Bengaluru Airport (BLR) isn't recognised on the Cathay website.

Emirates Skywards:

88,000 Skywards Miles + taxes each way in Business to Bengaluru.
104,000 Skywards Miles + taxes each way in Business to Delhi.
Skywards is another transfer partner of American Express Membership Rewards, among a few other selected flexible points programs.
However you book, taking a non-stop Qantas flight to India is about as stress-free as this journey gets. Without having to connect through an international detour point such as Singapore, getting on one plane and being where you need to be is super convenient. I enjoyed the trip so much that I'm already clearing time in my schedule to get back to India.
The world is open, and India is ready and waiting to be explored. So get travelling – some serious adventure awaits. And if you need a few extra Qantas Points to get you there, scroll down and peruse some of our latest credit card deals. Just one sign-up bonus could whisk you to India in Business.
While you're here, be sure to keep up to date with our incredible travel experiences on points by subscribing to the Point Hacks email newsletter. You'll also get the latest travel news, reviews and guides straight to your inbox. And to hear more about my incredible Indian adventure, have a listen to this exclusive podcast.
All photography by Chris Chamberlin, who travelled, stayed and adventured at Point Hacks' expense.
Featured deals
Incredible India in style using Qantas Points
was last modified:
October 10th, 2023
by