The Velocity-BP partnership ended on 31 January 2020. Qantas has replaced Velocity as BP's partner. Read more in our guide to earning frequent flyer points when purchasing petrol.
The guide below is for informational purposes only.
---
Previous guide
Velocity Frequent Flyer has a partnership with BP, which allows Velocity members to easily earn and redeem Velocity Points at BP with a simple swipe of your card.
The standard Velocity earn rate is quite reasonable—you earn 2 points per litre of fuel purchased (up to 150 litres) and 2 points per $1 spent on in-store purchases (up to $100), although that excludes tobacco, gift cards and prepaid phone cards.
Not all BP's are participating in Velocity BP partnership—you can check out those nearest you here. Hopefully, your closest BP is part of the program. I am likely to earn around 5,000 Velocity Points per year (if I only use BPs to fill up). Here are the key points of the BP and Velocity partnership:
Key points of the partnership to know
Earn 2 Velocity Points per litre earned on fuel (up to 150 litres)
Earn 2 Velocity Points per $ spent on in-store purchases
To earn points customers will need to swipe their non-expired Velocity membership cards at the cash register
Points will hit your Velocity account within 72 hours of the BP purchase
If you're buying a lot of fuel or a lot of in-store purchases, try and split your transactions into multiple lots of 150 litres or $100 to maximise points
Remember that Velocity members will also earn bonus points on fuel spend with these cards.
Why you should opt out of Auto Redemption of Velocity Points at BP
Velocity & BP prompt Velocity members at BP who are wanting to earn points on their fuel purchases whether they would like to redeem points for part-payment under a feature of the BP and Velocity partnership.
This 'feature' provides a redemption value of 1,667 Velocity Points for $10 of fuel, or a just under 0.6c per point redemption value. For anyone with a just large enough points balance to redeem for a flight, then this is terrible value—I aim to get at least 1.9c out of my Velocity Points when I redeem them.
I think the only reason this might make sense is if someone has a small points balance, say under a few thousand points, that needs cashing out because they know they won't be earning any more Velocity Points in future to redeem for Virgin Australia or partner flights. Otherwise, you'll almost certainly get better value out of a flight redemption.
Why? One way flight redemptions starting at 7,800 Velocity Points plus around $10-$20 in taxes. Take an example of a Sydney – Melbourne flight selling for $100 all in (which is particularly cheap fare), you'd be getting around 1c per point in value by redeeming 7,800 points and paying $20 in taxes (just as an example). And this is a bit of a worst-case scenario for a flight redemption, so 0.6c per point from BP is poor value.
Otherwise:
You can redeem for between $10 and $60 off of your BP bill by using Velocity Points
The rate applied is 1,667 points for $10 of fuel, or a little under 0.6c per point in value
You set your preferred redemption amount (in dollars) in your Velocity account online
A Velocity PIN is required on your account, and you have to input this at the terminal
If you pay with points, you will also earn points on your transaction
You can activate or deactivate this option here.
How to link a temporary BP card to Velocity
Even if you are new to Velocity or simply don't carry your Velocity card around, you don't have to miss out on earning Velocity Points.
Just grab a temporary BP card from the counter before paying for the transaction, and swipe it. Any points earned will be stored on the temporary card until you link it to your Velocity account.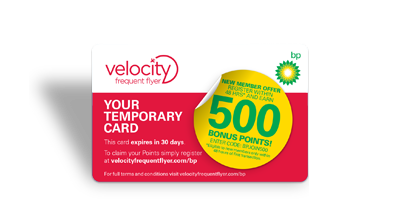 BP temporary cards are available on the counters
Simply go to this page to link your temporary BP card to your Velocity account within 30 days of the transaction. Any points earned will automatically sweep to your Velocity account.
Ad – Scroll down to continue reading.Minimum spend, terms & conditions apply.
How to earn Velocity Points at BP
Fuel up and purchase items in-store if desired.

Swipe your Velocity card or temporary BP card

before

payment.

If you swiped your Velocity card, the points will credit within 72 hours.

If you used a temporary BP card, you will need to link it to your Velocity account within 30 days, before the points will credit.
How to use Velocity Points at BP
Check that you have 'Pay with Points'

enabled in your Velocity profile

and set a threshold for redemption (minimum $10 off for 1,667 Velocity Points).

Spend more than the threshold amount at BP and swipe your Velocity card

before

payment.

You will be prompted to redeem Velocity Points to pay for part of the transaction. You need to know your Velocity PIN to authorise the redemption.

Settle the remainder of the bill with other payment methods.
You can activate or deactivate points redemption at BP here. Below is a screenshot of the page where you can adjust your redemption threshold or deactivate it altogether. Read our recommendation above about opting out of auto redemption.

Double-dipping on points from re-fuelling
A number of high-end rewards credit cards also offers an additional bonus for purchases at petrol stations. This is a win-win situation where you can earn points for the transaction, plus more points for fuelling up and buying items in-store.
As of May 2019, this includes the David Jones American Express card, David Jones American Express Platinum Card, American Express Platinum Edge Card, Citi Premier Mastercard and Citi Prestige card.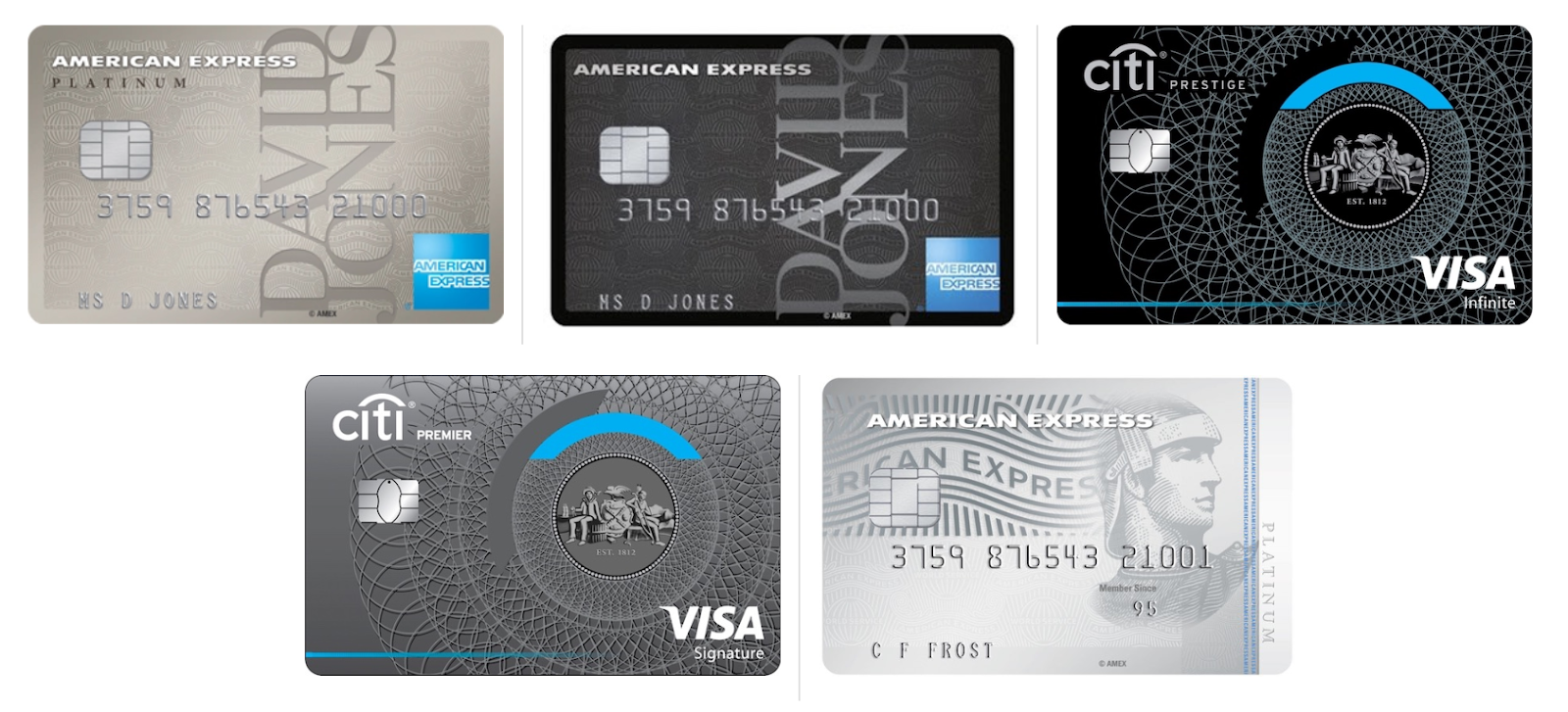 Frequently asked questions
Can I use my Velocity card at BP?
You can swipe your Velocity card at participating BP stores to earn Velocity Points on transactions, and also redeem Velocity Points to get money off your spend.
How many Velocity Points do you earn at BP?
You can earn 2 Velocity Points per litre of petrol and 2 Velocity Points per dollar spent in-store, at participating BP stores.
What is a BP temporary card?
A BP temporary card lets you earn Velocity Points on a transaction even if you are not a member yet, or simply don't have your card with you. You need to link the temporary BP card to your Velocity account within 30 days to transfer the points across.
Summing up
The partnership between BP and Velocity is useful since it gives travellers a way to earn more Velocity Points with everyday transactions, and also allows infrequent flyers to use their small points balances and get a discount with refuelling.
It is also possible to earn Velocity Points at Coles Express petrol stations as well! By swiping your flybuys card at the terminal, you will earn 1 flybuys point for every $2 spent. flybuys points can be converted to Velocity Points when you have earned enough.
With different ways to earn Velocity Points at two different petrol station brands, it is easier than ever to boost your Velocity Points balance and get that big flight redemption sooner.

How to earn Velocity Points at BP for fuel & purchases
was last modified:
October 7th, 2020
by