Most loyalty programs allow you to earn miles or points not just with the airline itself but also with partner airlines within the alliance to which the airline belongs.
Many programs also enable members to earn mile or points with airlines that fall outside these categories, and Singapore Airlines is not much different.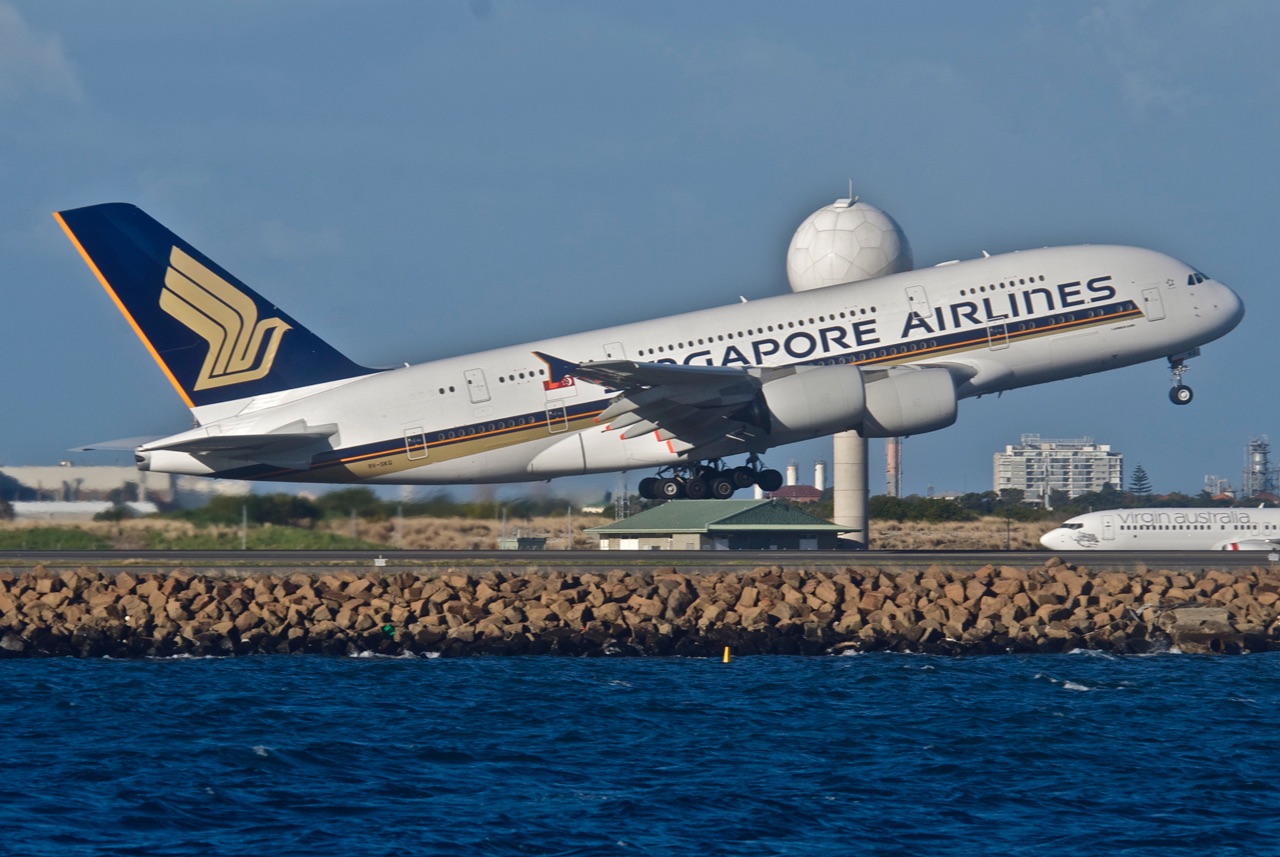 You can earn KrisFlyer miles on flights with the following non-Star Alliance airline partners:
Scoot: Singapore-based low-cost carrier
Tigerair Singapore: Singapore-based low-cost carrier
Virgin Australia: Australia's second-largest airline
Virgin America: US airline being incorporated into Alaska Airlines in 2018 (unsure what will happen to the KrisFlyer partnership)
Virgin Atlantic: London-based mainly international airline
JetBlue: US airline with a reputation for good customer service in both Economy and Business Class
Vistara: Indian domestic airline
Just make sure that you book the right fare package with its low-cost partners and the right fare class with its full-service partners to earn KrisFlyer miles.
For inspiration on what to do with your KrisFlyer balance, check out our Best Uses of Points series.
Scoot
Scoot has four different fare bundle options – Fly, FlyBag, FlyBagEat, and ScootBiz – but you need to select the PlusPerks option to earn KrisFlyer miles.
It'll also give you extra legroom, some booking flexibility and priority boarding.
It costs between $39 and $99 AUD/SGD depending on the length of the flight.
As an example, you'll earn 250 KrisFlyer miles on an Economy sale fare from Melbourne to Singapore. You can check the award chart here.
Scoot flies from Sydney, Melbourne, the Gold Coast and Perth to Singapore and onward mainly to Asia but also now to Greece and Saudi Arabia.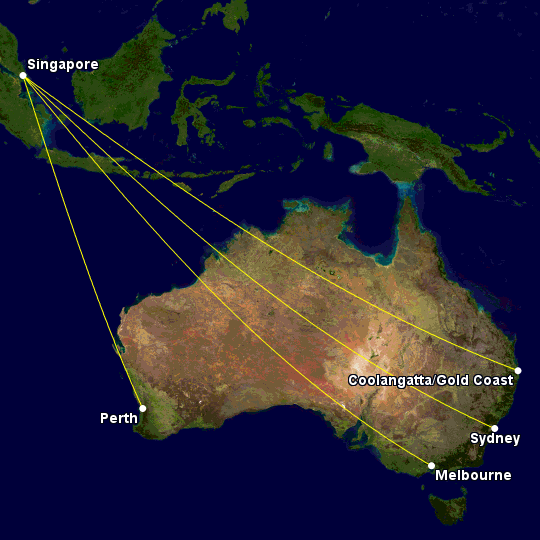 Important notes:
You must purchase the PlusPerks package during the initial booking process
Economy sale fares and bookings paid for using vouchers are not eligible to earn KrisFlyer miles
PlusPerks purchases do not earn KrisFlyer Elite miles
Tigerair Singapore
Tigerair has three different fare bundle options – Light, Combo and Flexicombo – and you'll need to buy the latter to earn KrisFlyer miles.
As with Scoot, you'll also get added perks like a 20kg checked bag allowance, seat selection and more booking flexibility.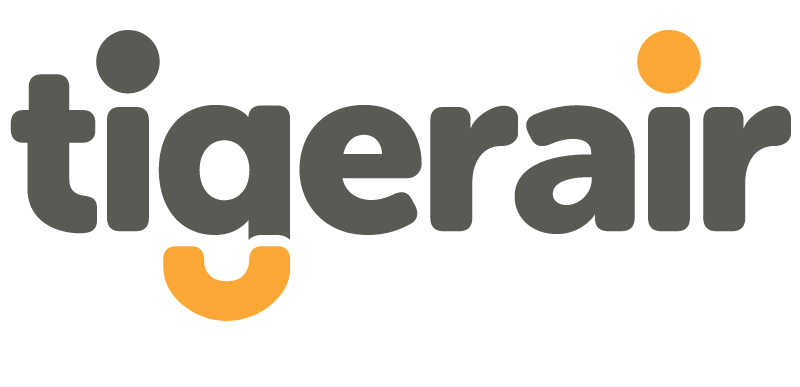 It costs a flat $59 SGD (~$55 AUD) and you'll earn between 20 and 100 KrisFlyer miles depending on the flight.
Important notes:
Only Tigerair flights to/from Singapore are eligible for earning KrisFlyer miles, i.e. not Tigerair Australia flights
You must purchase the Flexicombo fare during the initial booking process
You must add your KrisFlyer number to the booking prior to checking in, or else you'll have to do it after the flight, i.e. you can't do it at the airport
Virgin brand and other airlines
To earn KrisFlyer miles with JetBlue, Virgin America, Virgin Atlantic, Virgin Australia and Vistara, the number of miles earned will depend on your fare class.

Business Class fares attract 125% of miles flown for most partners; for Virgin Australia, the earn rate is a higher 200%.
Premium Economy and Full Economy fares generally attract a 100% earn rate and Discount Economy half of that.
From KrisFlyer's non-Star Alliance partner award chart:
Airline
Business Class
Premium Economy
Economy Class
JetBlue
125% - J, C, D, I
100% - Y, E, K, H, Q, B, L, V, R, W, M

50% - Z, O, U, S, P
Virgin America
150% - C, D, J (called 'First Class')
100% - O, Q, W, Z

100% - B, E, H, I, L, M, S, U, V, Y
Virgin Atlantic
125% - C, D, J, I, Z
100% - B, H, K, L, M, R, S, U, W, Y

50% - E, N, O, Q, V, X
Virgin Australia
200% - C, D, I, J
125% - O, R, W

100% - B, Y H, K, L

50% - E, G, M, N, Q, S, T, U, V
Vistara
125% - C, D, J, Z
100% - P, S, T

100% - B, H, M, W, Y
Important nots:
Some Premium Economy (W), Discount Economy (T) and senior citizen/group travel (V) fare classes do not qualify when flying domestically within Australia or to the Pacific Islands with Virgin Australia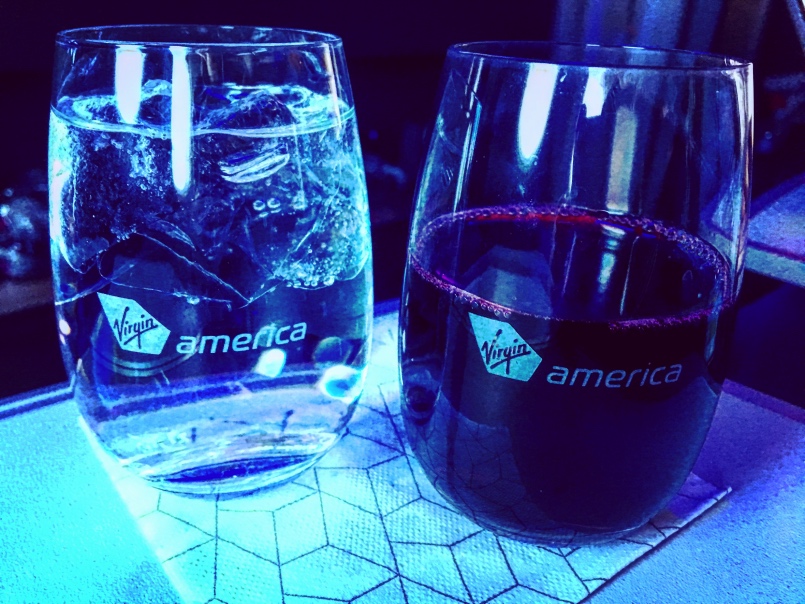 You'll earn almost 4,000 KrisFlyer miles on a Virgin America First Class flight from San Francisco to New York
Summing up
Crediting airline miles can be complicated at times, so before you fly, it is best ensure with the airline that the booking class you have bought is eligible for miles accrual.
And, most importantly, make sure that you enter your KrisFlyer membership number when you make your booking or before you get to the airport if you can.
Supplementary images courtesy respective airlines.
Did you know you can earn KrisFlyer miles on Virgin Australia and Scoot flights?
was last modified:
March 15th, 2019
by