I booked a Flexible Economy Class multi-city ticket to the US and you got it—I'm off to another trade show.
It wasn't cheap—the return fare with the credit card surcharge amounted to over $3,000, approximately double what a ticket on sale would cost, however, flexibility with dates was non-negotiable on this trip.
When I had done this trip previously on a Saver Economy fare, Qantas required 90,000 points each way to upgrade, so I was thrilled to submit my upgrade request for just 49,500 points thanks to the more expensive Flexible Economy ticket.
Being a newbie at this, I was pleased to learn that there was also a plan B—if I missed out on the Business upgrade, I may have been put in Premium Economy for 18,000 points.
Note that all Qantas Point redemptions in this guide are set to increase by 18 September 2019. Read more about the upcoming changes here.
How do you submit an upgrade request?
I simply logged onto my Qantas Frequent Flyer account and clicked on the Upgrade option.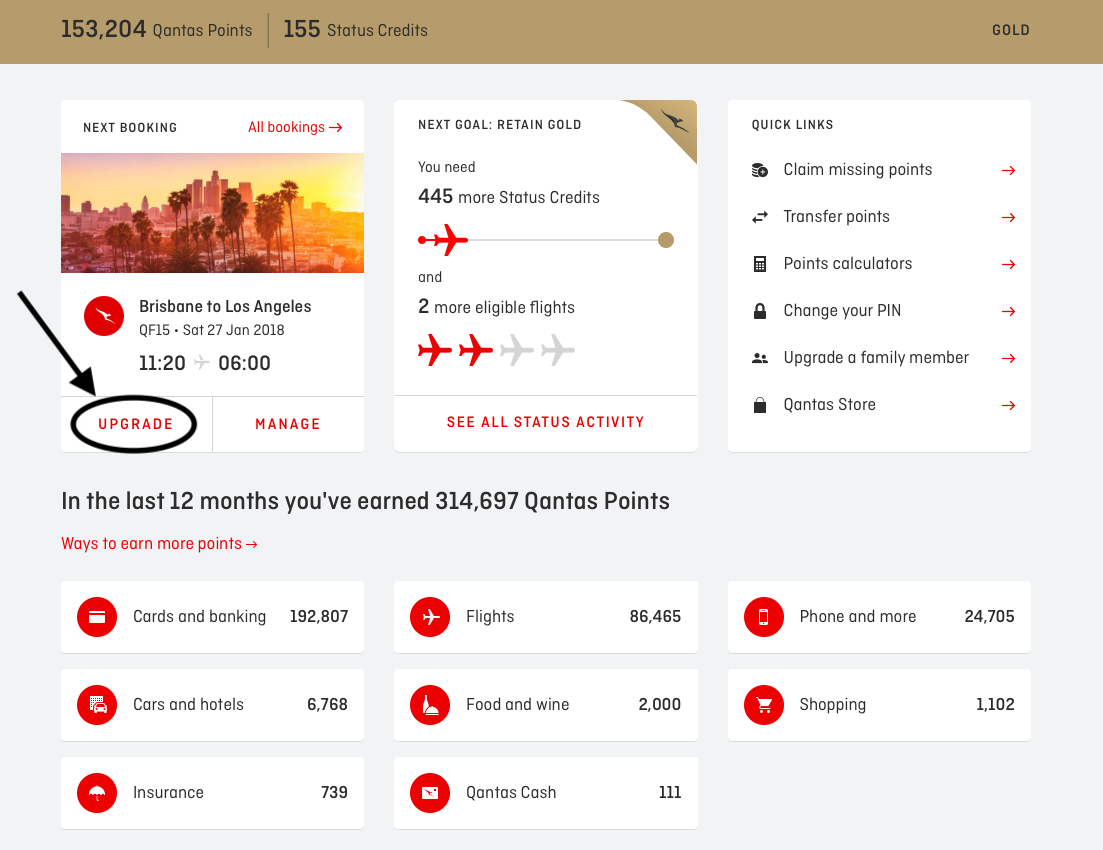 I could then choose whether to submit the upgrade request for my Brisbane to LA flight to Business or Premium Economy and after that, it was a waiting game.

From what I understand, preference is given to those with the highest status ranking when it comes down to who scores the seat, however, here is a deeper dive into that complicated subject in this Points Hacks guide. In my case, I hold Gold status with Qantas Frequent Flyer.
Lucky for me, 27 hours prior to boarding, I received the text saying my Business Class request had been accepted.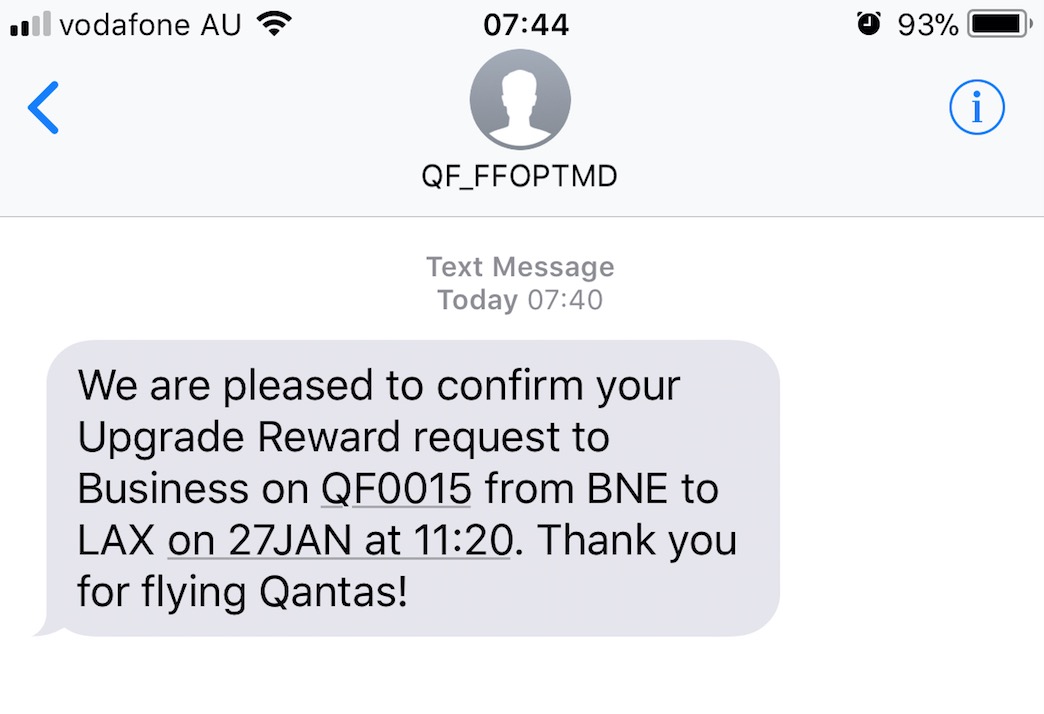 The points were taken swiftly from my account and the seating options updated in my booking.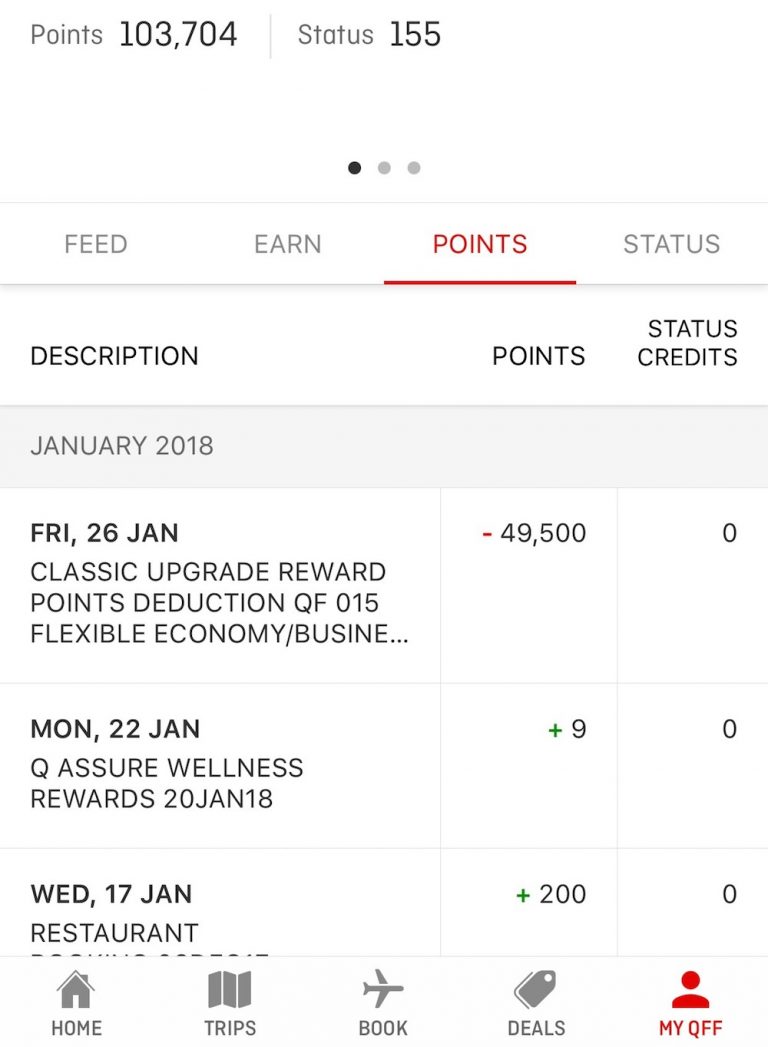 At the airport, I had some breakfast in the relatively new Qantas Brisbane International Lounge and made my way to the gate.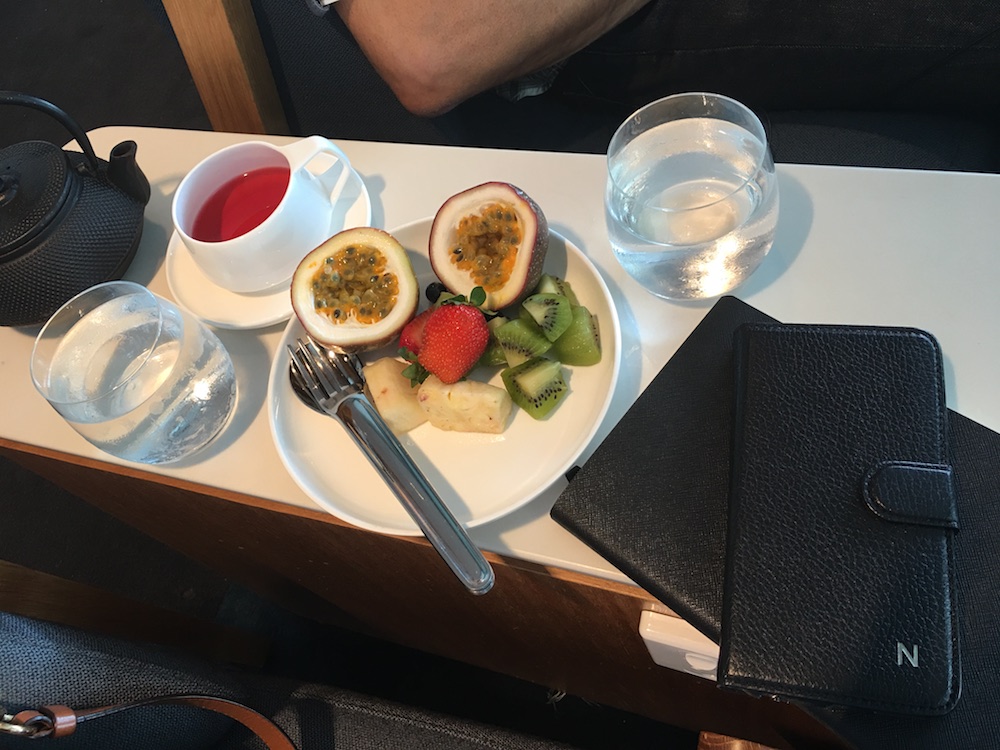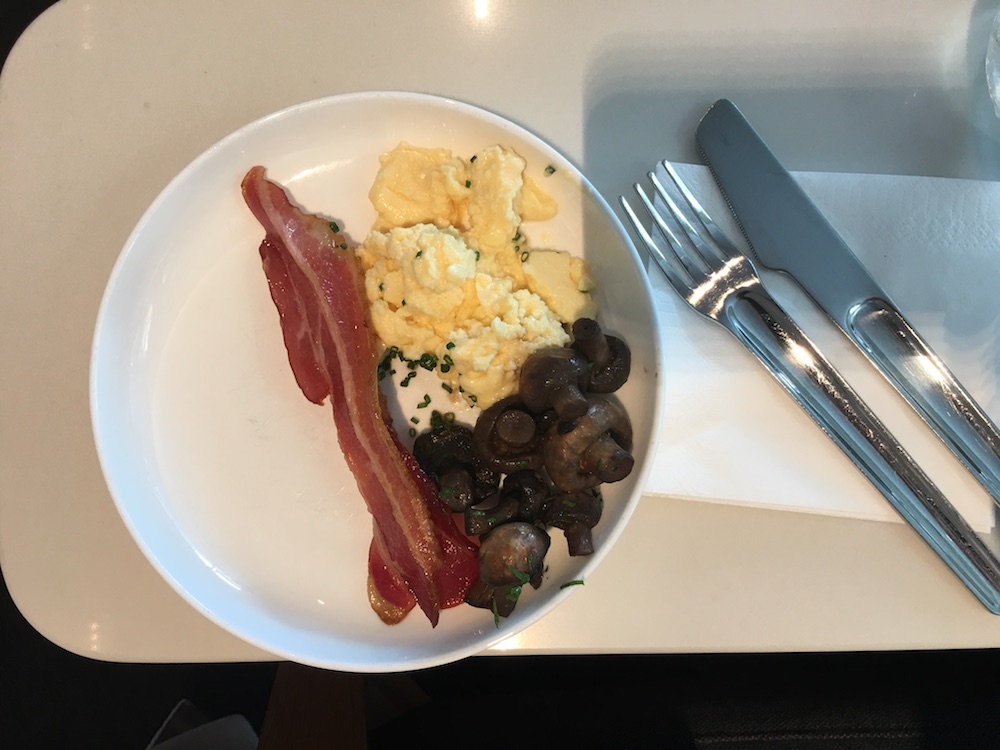 A few insider tips from a fellow passenger
Once on board, I took a few pictures and felt the need to explain why I was doing so to the lovely lady sitting to my right. Let's call her Lady Lu (for privacy reasons). Lady Lu had a delightful smile and was a well-seasoned traveller, sharing some recommendations about the best toilet in the cabin (the one near the staircase between Business and Premium Economy).
Lady Lu also said Row 8 was her favourite row on the Boeing 747 as it boasts a little extra legroom and she believes more privacy than other spots. Lady Lu said she hates sitting up the top in the bubble and that the toilet up there is terrible—I agree, it's just behind the cockpit, so it's smaller than the ones below.
Another interesting thing about Lady Lu is that she never uses points and isn't loyal to any airline, which is taboo in this points game. My new friend simply chooses the airline that takes her fancy at the time—perhaps with her experience, across so many carriers, she should be writing this instead! Alas, she has a solid point, the only way to truly guarantee your seat in Business Class is to pay for it outright with cash or (with my budget) points.
Ad – Scroll down to continue reading.Minimum spend, terms & conditions apply.
The seat
As for my assigned seat 8E, this was the middle seat in a set of three, I was not looking forward to climbing over neighbour to access the facilities.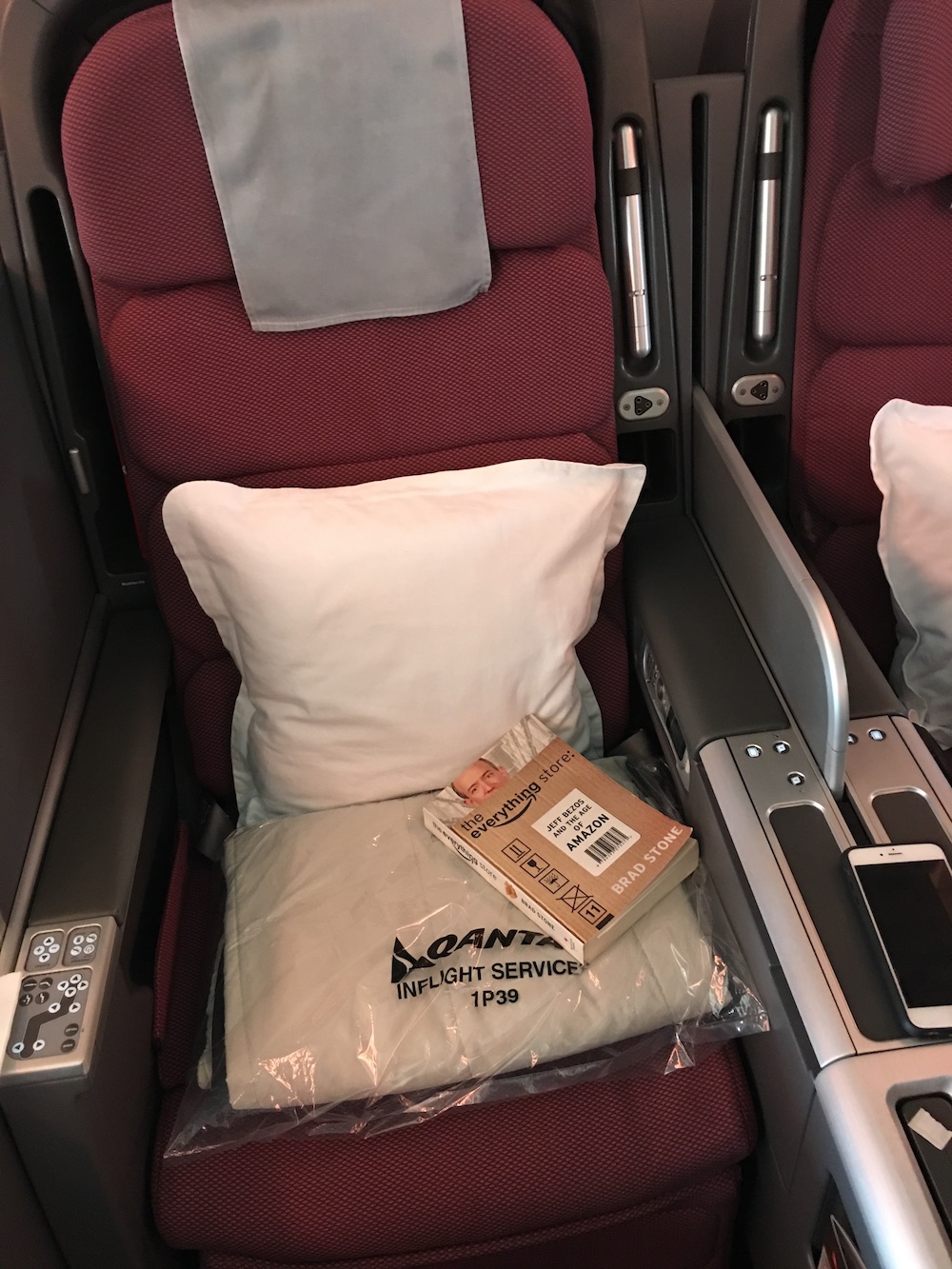 Being the last row of Business Class, SeatGuru advised that the proximity to the crew area might be bothersome.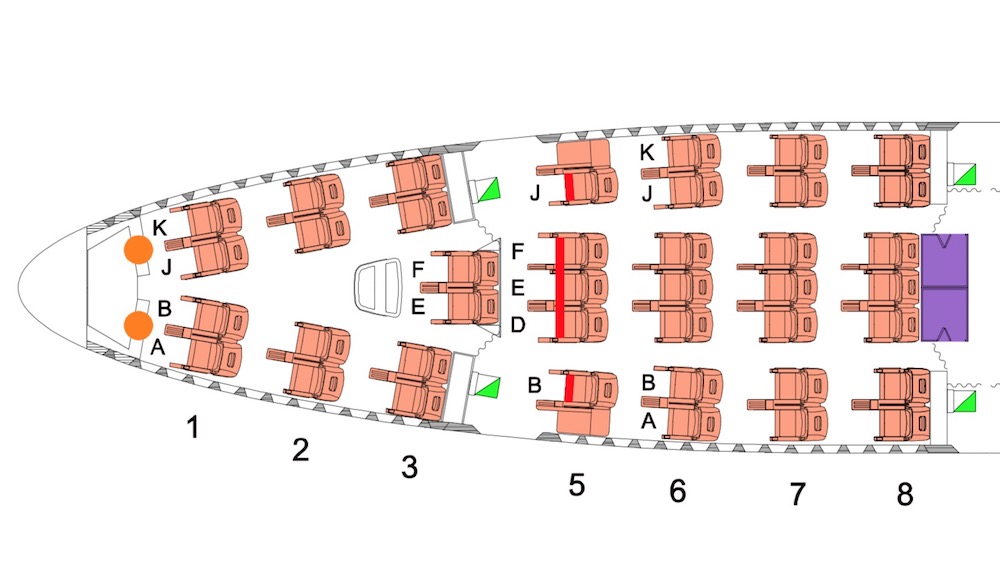 Qantas 747-400 Version 2 Seat Map
The small silver lining was, being piggy in the middle meant that I had both shields up when I went to sleep, which cut down the light pollution significantly.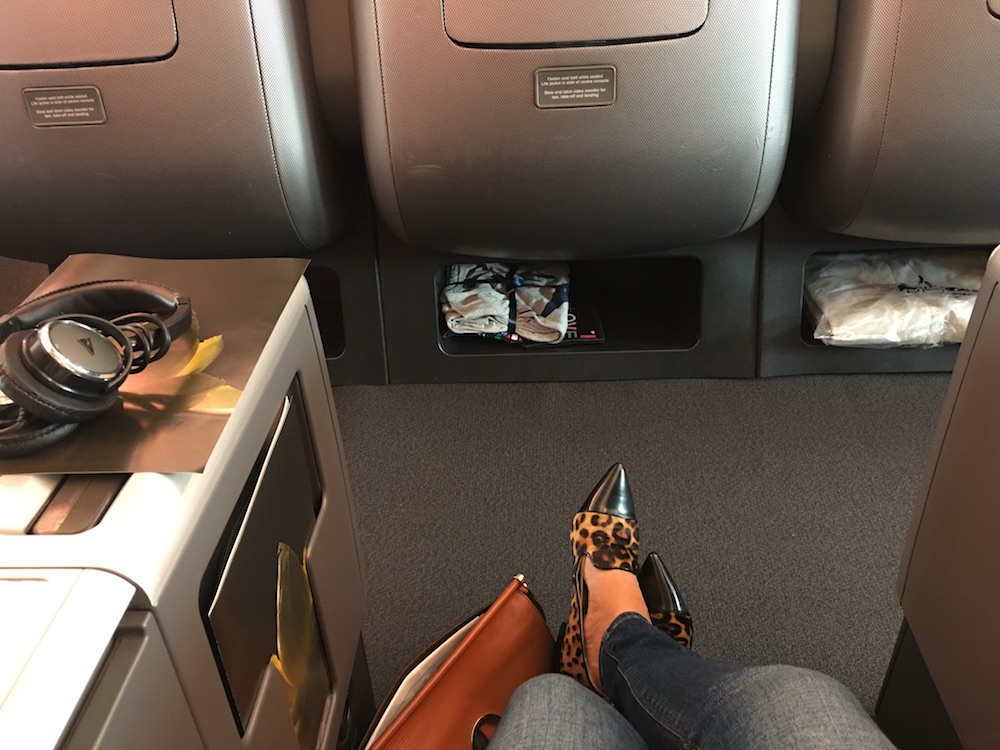 The Qantas 747s that operate this route are on their way out and it couldn't come sooner in my opinion. It's all been said before in other reviews so I won't repeat it here, except to say that they have certainly done their time. I'm looking forward to the Boeing 787 Dreamliner taking over from the Queen of the Skies.
Service: Food & Drink
The attendants took our meal orders before pushing back, however, it felt like two hours before we were served the food. I had the tasting plate with hummus as my starter and the fish curry as my main but neither were worth writing home about.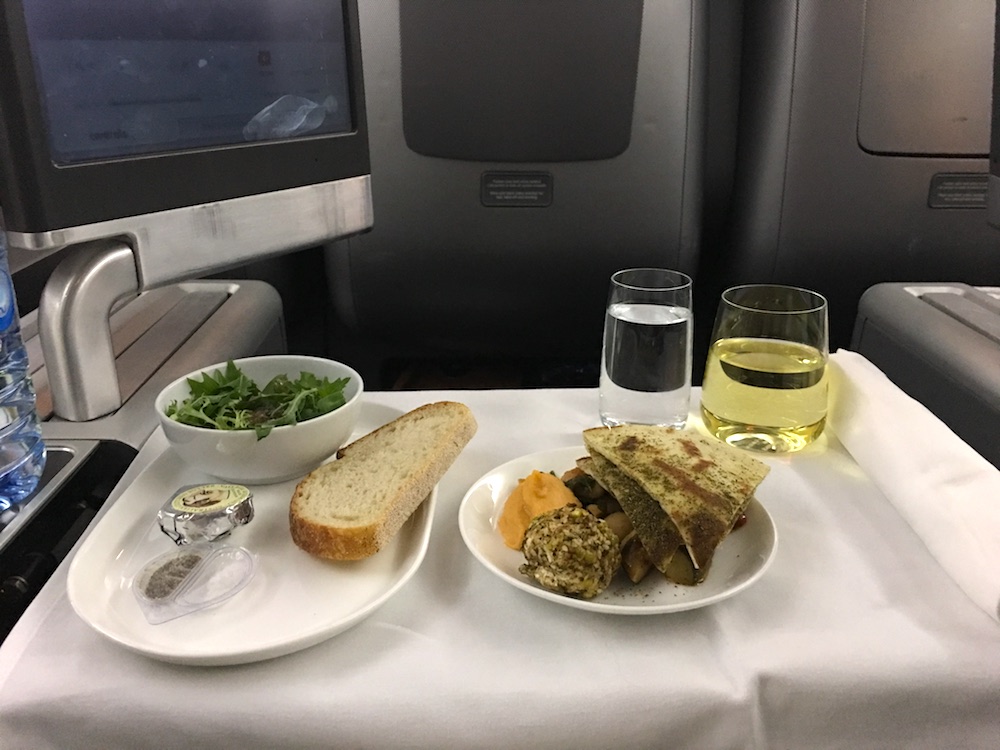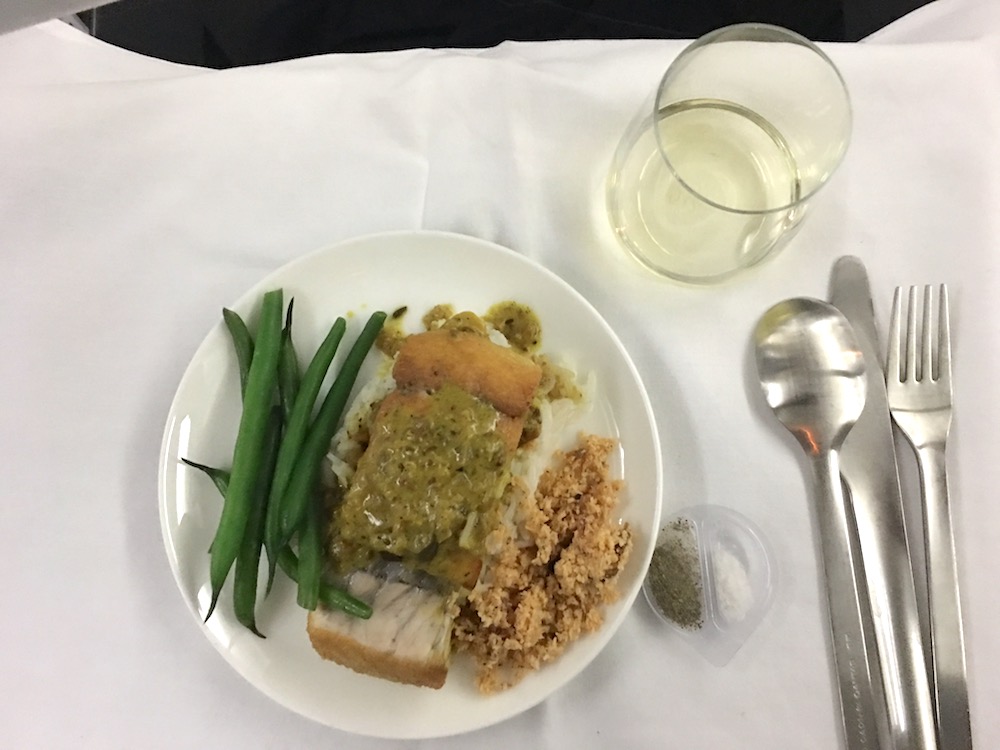 For dessert, I had the cheese platter and generous glass of dessert wine.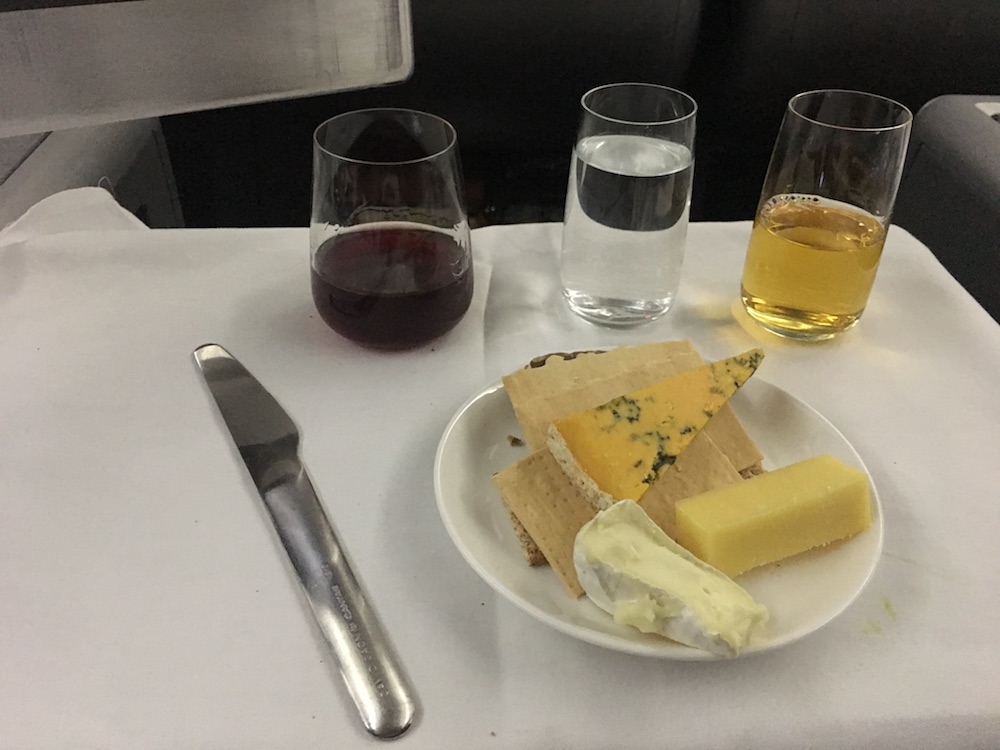 After the meal, I took a sleeping tablet and feel asleep almost straight away. When I awoke in a haze, an hour and a half later, my tummy was gurgling still trying to digest the plane food, so I ordered a peppermint tea.
My common sense did not prevail and after a few sips I put my cup down on the centre console, to start penning this post. Soon after doing so, the person to my left rolled over and knocked the cup into me. So, I guess you can have a shower like this on the 747 but I wouldn't recommend it!
Maybe a shower in Emirates A380 First Class would have been preferable
Luckily, the tea wasn't boiling and I managed to save most of my blanket. My PJs and quilted seat cover didn't fare as well, cheers to the lovely Elliot who rescued me with new bedding. The moral of the story is: never trust your sleeping neighbour or keep your cup in your hand.
Summing up: was paying for the upgrade worth it?
The notion of a flat-bed is now slightly comical to me, with Qantas boasting online that you can turn the 'Skybed into a two-metre, fully-flat bed'.
What I found, though, was that the legrest part of the bed droops down, causing unnecessary strain on your back and a feeling of sliding down towards your feet. Qantas is not the only airline with this design—I found the same issue with the Emirates A380 First Class seat.
Even so, I slept for an hour and a half on a day flight—being able to stretch out my legs was certainly a luxury compared to an Economy seat, so I'm not complaining. I do however look forward to sampling Singapore Airlines' new First Class or Etihad's First Apartment, which both offer a separate, horizontal bed.
At the end of the day, parting with the 49,500 points was definitely worth it for making this 13-hour Transpacific flight more comfortable and allowing me to arrive at the trade show more refreshed.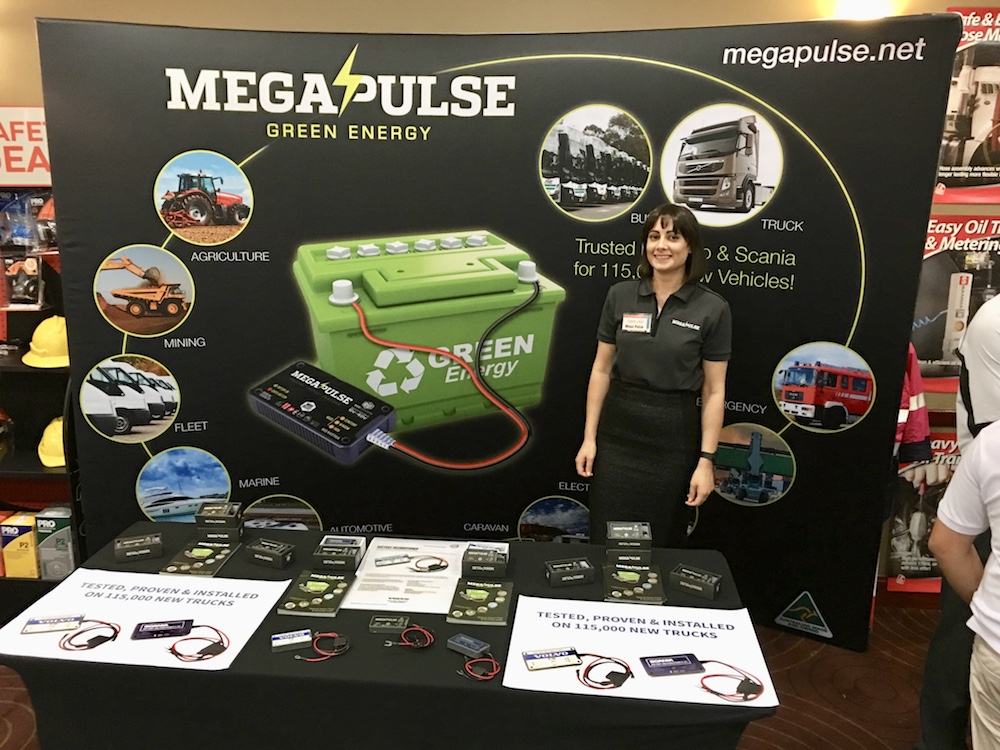 My experience of using Qantas Points to upgrade to Business Class to the US
was last modified:
May 18th, 2022
by