US Global Entry remains on the agenda for Australians
Long lines at US passport control could soon be a thing of the past for Australian travellers.
Posted:
March 1, 2022 - 2:30 pm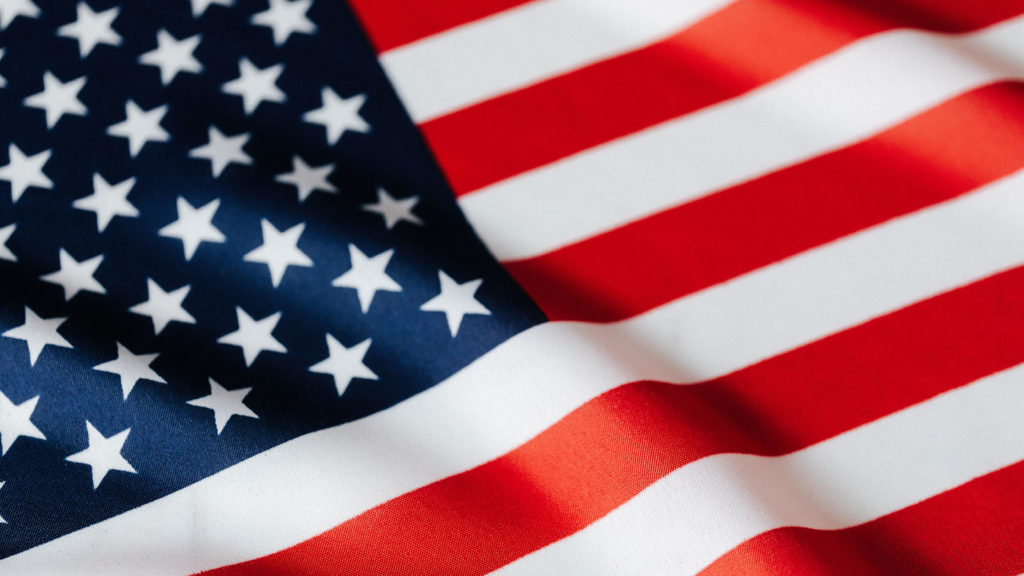 What we'll be covering
As international travel progressively ramps back up, Australians jetting to the United States could soon – and finally – become eligible for Global Entry. That's the USA's trusted traveller program, providing expedited passage at the border for qualified jetsetters.
Initially, a trial of Global Entry for Australians was flagged for 2020. While this was deferred due to COVID-19, Point Hacks can exclusively confirm that the wheels are once again in motion between Australia and the United States.
We've liaised with the Australian Border Force (ABF) to bring you this latest update on Australia's path towards Global Entry.
When will Global Entry open to Australians?
Before opening the floodgates to Global Entry, Australia and the United States plan to complete a limited trial.
'Progress on joining the Global Entry Program was paused in 2020 due to COVID-19 travel restrictions,' a spokesperson for the Australian Border Force confirms to Point Hacks. 'The Australian Border Force is continuing discussions with the United States Customs and Border Protection Service in relation to participation in the Global Entry Program.'
Getting that trial back on-track would ultimately pave the way towards a broader rollout.
'A key focus of this engagement is to agree revised timings for the commencement of the pilot,' ABF's spokesperson confirms. 'The pilot serves as an important step forward in Australia's involvement in the Global Entry program.'
So exactly when can Australians expect to apply for Global Entry, we hear you ask?
'Further advice on Australia's entry into the program will be available following the pilot,' Border Force notes.
Ad – Scroll down to continue reading.Minimum spend, terms & conditions apply.
Why can't the United States just unlock Global Entry?
'Trusted traveller' programs are common around the world, but each works a little differently.
Some, like Singapore's Frequent Traveller Programme (FTP), are quite straightforward. For those holding an eligible passport, Singapore's FTP only requires a declaration and a certain amount of previous travel. But Global Entry is much more involved.
Of course, the United States vets every applicant itself, and even undertakes in-person interviews. Yet it also requires other countries to assist with those background checks.
Point Hacks understands that countries participating in Global Entry must follow a range of US vetting criteria. This ensures that individuals approved for the Global Entry program present a low risk to the United States.
Australia itself would need to take an active role in screening Global Entry applicants, for Australian passport holders to become eligible. Agreeing to undertake this work would be part of Australia's negotiations with the United States ahead of the trial and broader rollout.
What are the benefits of Global Entry?
Arriving in the United States looks very different with Global Entry membership.
Rather than joining the regular queues, trusted travellers proceed to kiosks for express processing. Then, with a quick flash of the passport, it's generally straight through immigration. Given passport queues at some US airports can stretch for two hours or more, it's a real time-saver.
Having Global Entry also grants access to TSA PreCheck. These benefits instead appear on departure from many US airports, on both domestic and international flights.
Many TSA checkpoints have dedicated lanes for PreCheck passengers, which are often shorter and move faster. Unless instructed otherwise, there's no need to remove shoes for screening, or laptops from bags.
TSA PreCheck privileges are never guaranteed. This adds a random element to the security process. But if eligible, you'll spot this on your boarding pass.
Most airlines flying directly between Australia and the United States support TSA PreCheck. This includes Qantas, American Airlines, Delta Air Lines, Hawaiian Airlines and United Airlines. Jetstar is the only exception, with PreCheck not supported on its Honolulu flights.
Summing up
Global Entry for Australian travellers is long overdue. It's great that we're a step closer to the program rollout, but it'll still take time for the system to get up and running with passports from Down Under.
Of course, Australia's SmartGate system already supports US passports, saving these travellers considerable time when entering Australia. US citizens don't need to enrol to use SmartGate, or pay an application fee.
It's only fair that the United States reciprocates this convenience for those landing on its shores, even if vetting and interviews are required. After all, anything that makes travel easier can only be a positive in the era of COVID-19.
Feature image courtesy Karolina Grabowska/Pexels.
---
Stay up to date with the latest news, reviews and guides by subscribing to Point Hacks' email newsletter.
US Global Entry remains on the agenda for Australians
was last modified:
August 30th, 2022
by