The frugal art of point-hackin' all started some years ago when I received an email from Malaysia Airlines with a proposition to bid for a return flight to Adelaide in Business Class while we were on holiday to Singapore.
After considerable deliberation with my wife, we came to the conclusion that for $300 per person, it would be worth it experience this once-in-a-lifetime opportunity.
This began our journey in collecting frequent flyer points.
---
Case study: Andrew's Business Class redemption to Japan
Part 1: How my point-hacking life started and how I accumulate points
Part 2: How I used Qantas and Velocity points to fly Business Class to Japan
Part 3: Comparing Qantas and Singapore Airlines Business Class
---
Why do I use points?
My wife and I love to travel. These trips may be few and far between, but given the opportunity, we try to make the most from our travels. I am of the firm opinion that if you are paying hard-earned money for flights, why not spend less and maximise the experience for the same price as Economy travel, right?
I collect points for a number of reasons. Aside from enjoying the creature comforts of luxurious air travel, the added benefit of accessing member lounges between transit is very convenient.
In this case study, the retail value of the itinerary would have cost almost $8,000 per person. To give perspective, a similar flight that we took to Japan in 2016 cost $800 per person in Economy Class—the taxes we had to pay on this Business Class redemption ran to less than half of what we previously paid for our Economy flight.
Ad – Scroll down to continue reading.Minimum spend, terms & conditions apply.
Accumulating points
Friends and family are often curious to understand how we manage to travel in Business Class. My response sometimes raises the odd eyebrow but is more often than with scepticism.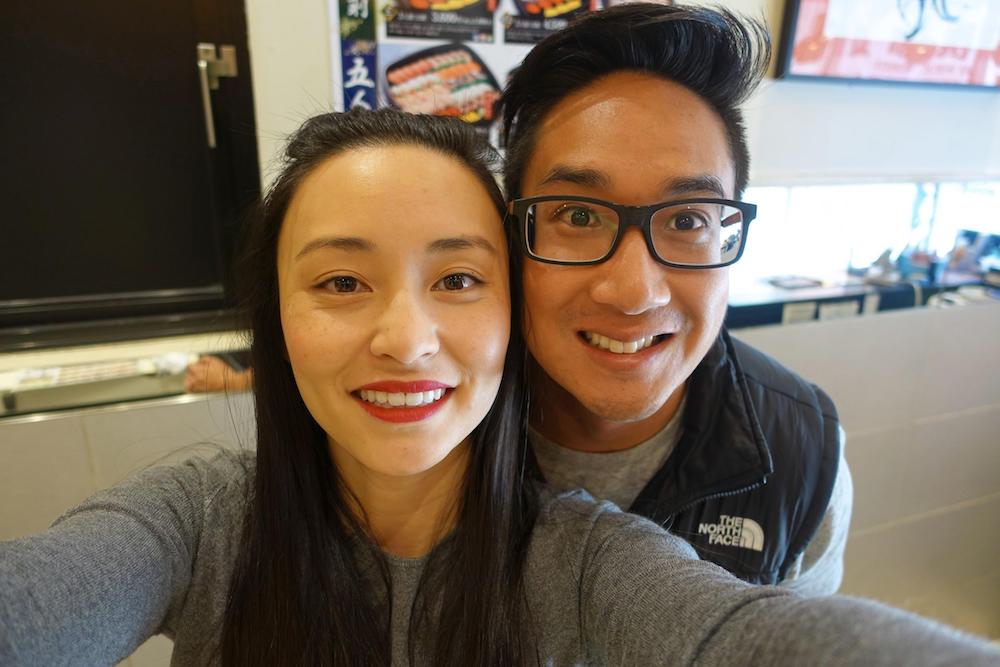 The main—and by far the easiest—mechanism is to accrue reward points through credit cards.
Credit cards account for a significant portion of our point balance. Our objective is to satisfy the minimum requirements to earn the sign-up bonus. The plethora of available cards offered by banks and institutions can be overwhelming but, thankfully, Point Hacks provides simplified credit card guides for its readers.
Determining the right credit card can be just as confusing when deciding the right reward partner for you. It may not be as simple choosing Qantas over Velocity (not to mention the others). Investing in a single reward program can limit access to partner airlines, and diversifying across multiple schemes can hinder and spread one's earning potential thin. Ultimately, you will have to decide which reward program and card is right for you.
A general rule of thumb I follow is:
| Frequent Flyer Program | Points required | Fees and taxes |
| --- | --- | --- |
| Qantas | Less | Higher |
| Velocity | More | Lower |
The discrepancy between the value of Qantas and Velocity points will be highlighted in the second part of this series.
Once you have pledged allegiance to a preferred reward scheme, the next step is deciding which card/s to apply for. We hold at least two cards at any given time: an American Express and a Mastercard or Visa. These cards are our 'daily drivers' and their purpose is to maximise the earning potential from everyday spending.
Having a combination of an Amex and Mastercard/Visa allows greater flexibility. All eligible purchases are charged to the Amex card and the Mastercard/Visa is used for everything else.
Between my wife and me, we are currently using the American Express Platinum Edge, American Express Velocity Platinum, Qantas Premier Mastercard and the NAB Qantas Rewards Signature Visa as our daily drivers. We also got the ANZ Frequent Flyer Black for the sign-up bonus.
The American Express Platinum Edge is one of our most valued cards because it has the potential to amass significant points with little effort. Bonus points are earned through supermarket and fuel transactions at the rate of 3 and 2 points per dollar, respectively. The card has the added benefit of transferring American Express Membership Rewards points to a number of partner airlines and hotel reward programs.
As a number of banks devalue the earn rate on their Mastercard/Visa cards to 0.6-0.75 per dollar, the NAB Qantas Reward Signature card stands out with an earn rate of 1 point per dollar spent, not to mention the added big sign-up bonus.
Lastly, with ANZ waiving its annual fee on the Frequent Flyer Black and offering 75,000 Qantas Points for signing up that time, I would be silly not to apply.
Summing up
American Express cards in the Membership Rewards scheme are very versatile and have many useful applications, including transferring points to hotel reward programs. Amex cardholders also have access to lounges in Sydney and Melbourne.
If you are new to collecting frequent flyer rewards, my advice is to scour this site for information and browse the Point Hacks Community section for tips—members regularly post interesting questions and answers which may be of use to you.
I hope this case study provides insight into the (somewhat) simple applications of collecting rewards.
Part 2 will detail how I coordinated and booked reward flights to Japan.
Case study: How my point-hacking life started and how I accumulate points (Part 1)
was last modified:
February 2nd, 2022
by