With up to 150,000 points on offer on the American Express Platinum Card, I thought I'd really get stuck into what you get for the jaw-dropping $1450 annual fee.
Over the course of a few posts I'll try and really get into detail about how the Platinum Card benefits work, what happens when you first receive your card, and how to start using some of the benefits to start getting value from the card.
As a reminder, the headline points earn for the Platinum Card is:
2.25 Membership Rewards points for every dollar you spend on your Card, except at government bodies in Australia
1 Membership Rewards point for every dollar spent at government bodies in Australia.
American Express Rewards points transfer at a rate of 2:1 to its frequent flyer program partners.
Outside of pure points earn, the Platinum Card is known for it's travel, dining and lifestyle benefits and partners, and this is where I'll focus in the upcoming few posts, as this info is hard to come by in heaps of detail online.
So, first let's look at what you'll receive once (if) you've been approved for the card.
What comes in the American Express Platinum Card welcome pack
Firstly, a box with a bunch of paperwork, along with your card inside, will show up on your doorstep.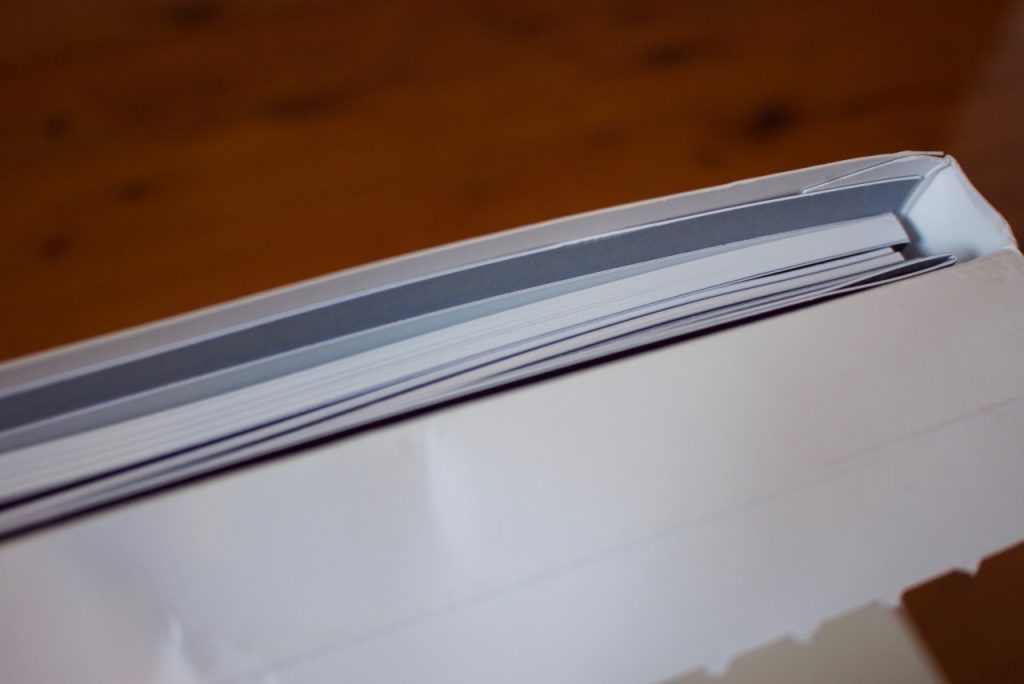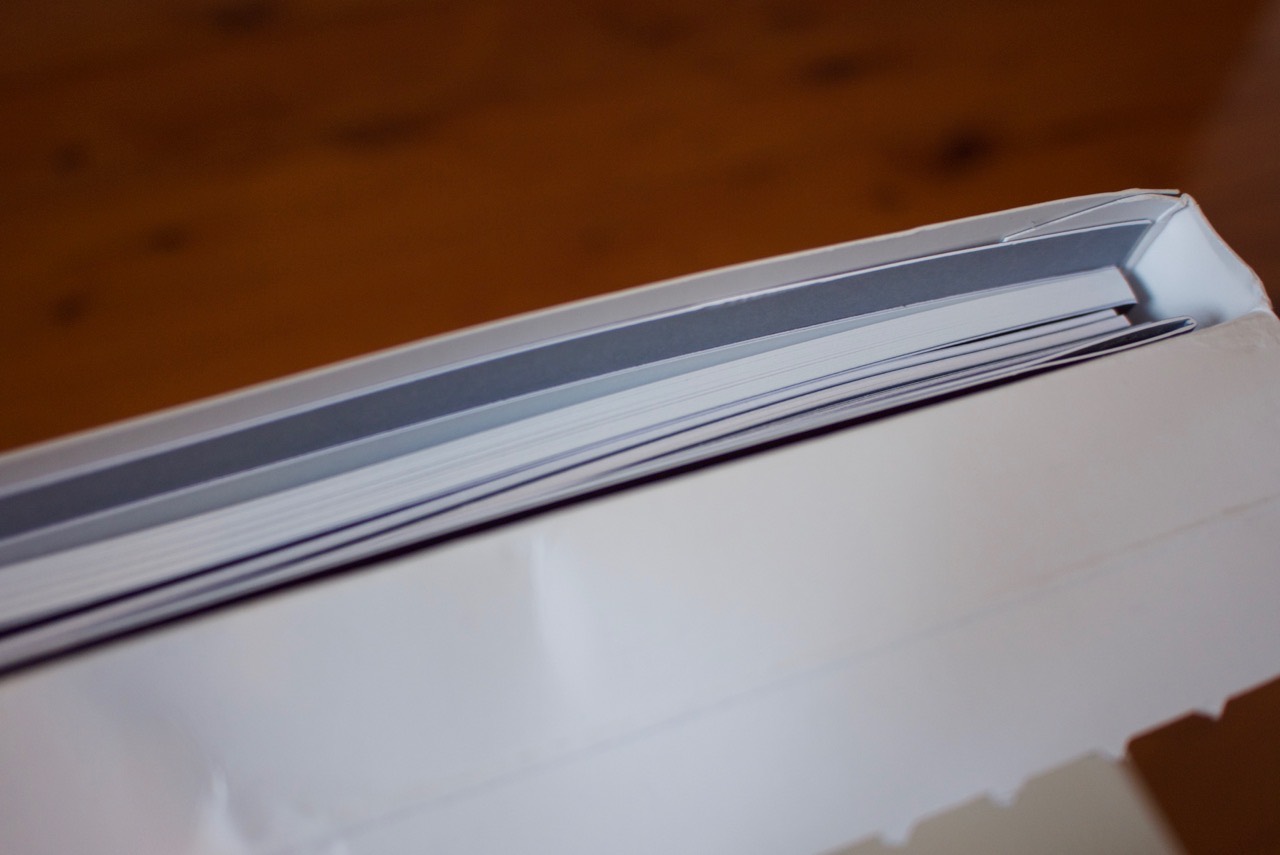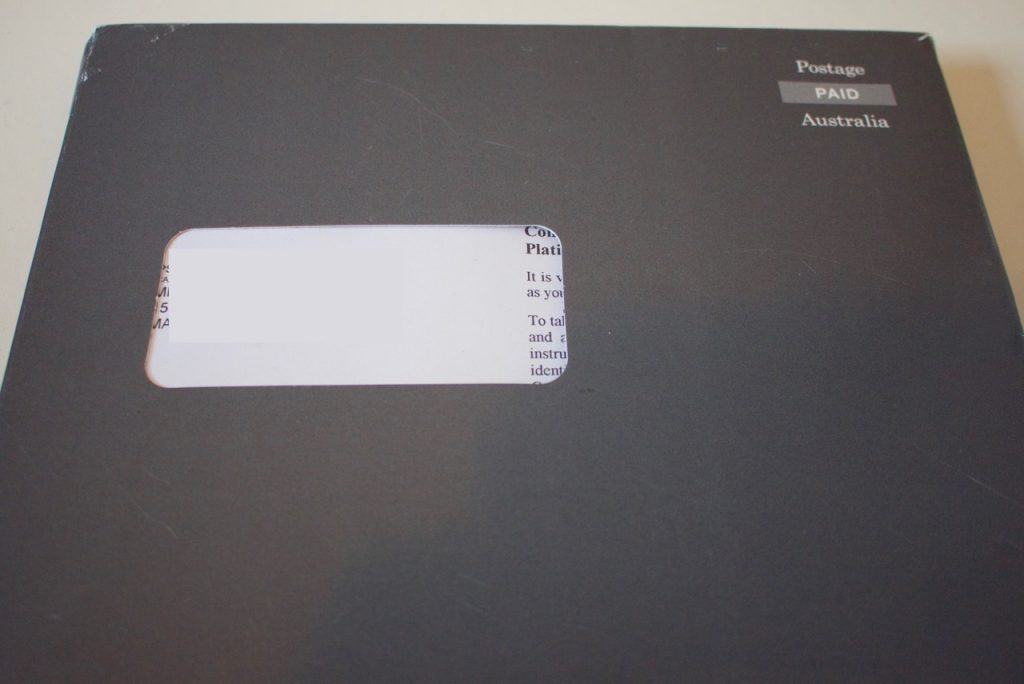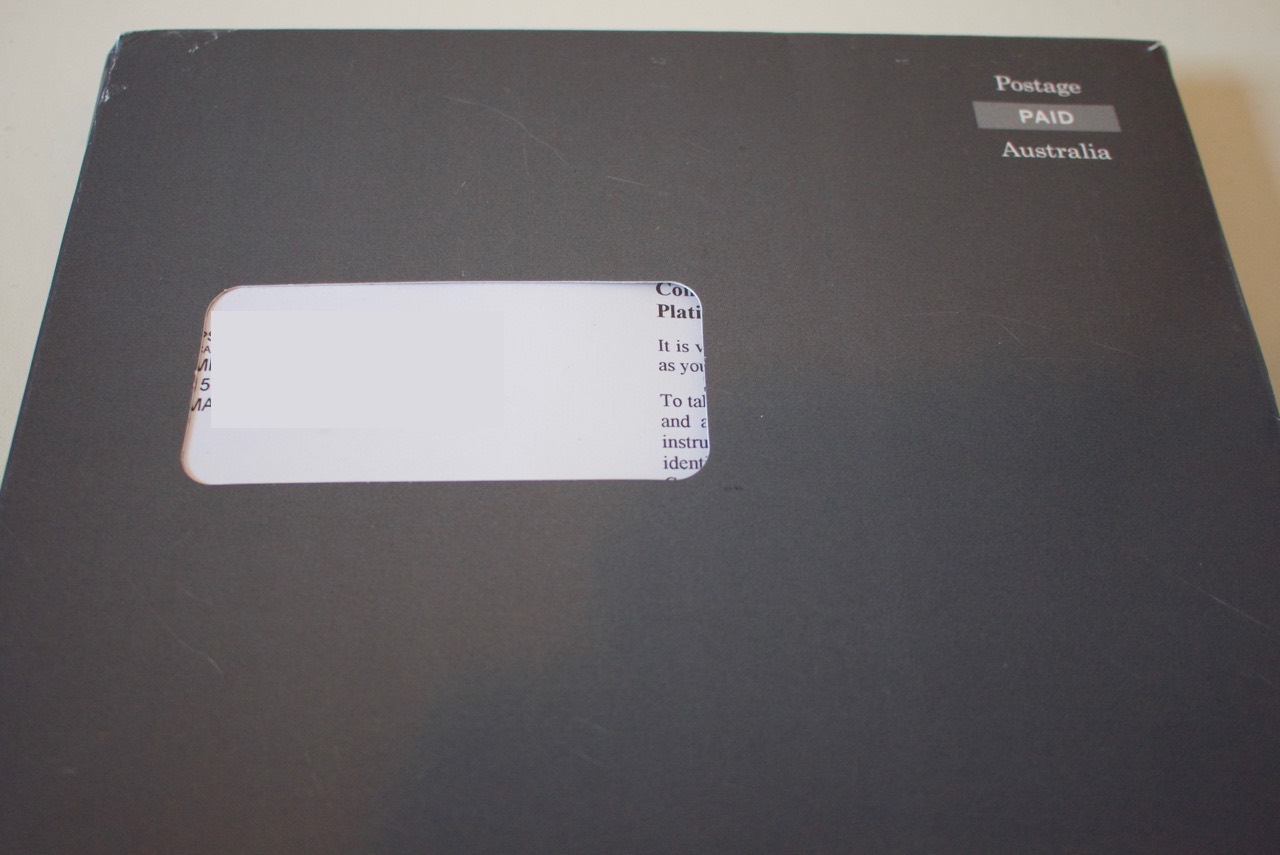 Amex definitely decided that using a few trees are in order to welcome you to your $1450 per year Charge card. Once you open it up, you'll start cracking through the paperwork.
There's the welcome letter:
The Quick Start Guide:
And the most important, the absolutely massive benefits pack:
There's also a form to give Amex all of your personal travel details for when they make reservations on your behalf:
Ad – Scroll down to continue reading.Minimum spend, terms & conditions apply.
First steps for Platinum Card Members
Given the weight of the $1450 fee you've taken on, you're going to want to get stuck in to ensuring you're getting the most out of your benefits. After activating your card and setting up / adding it to your online profile, here's where to start…
Add any supplementary and additional cardholders
You may have done this during the application process already, but if you haven't, now is the time to make sure you have the most possible points-earning power by adding any necessary additional cardholders to your account.
There's a distinction here which is unique to Amex, and I think to the Platinum Card – supplementary cardholders are the usual extra cards for other people who use your card, but you can also request additional cards as well. These are extra cards in your own name.
Potentially other banks can do this too, and the reason to do so is primarily if you want to allocate business expenses to one card and personal expenses on the other – reports can then be run to pull out spend on each card which is handy for expenses and tax time.
Consider whether you want to take on the additional complimentary Platinum Reserve card
If you know you'll want to also apply for the complimentary Platinum Reserve card (which offers the same points earn categories, but also a free Virgin Australia flight or hotel night as well) then you'll need to apply again for this card through Amex by filling out an application form, which you can request over the phone or through secure messaging online.
At first glance it makes sense to get the Reserve as well, but there are some considerations to be aware of.
Firstly, the card is not just sent to you immediately – American Express will perform a credit check before they will approve you for the card, so be aware of that.
Then, there's also the limitation that American Express apply to how many Amex-issued cards you can hold – this is 2 charge cards plus 2 credit cards in total.
If you already hold another two credit cards from American Express – say the Business Accelerator and the Platinum Edge – you'll be asked to close one before being given access to the Reserve.
This isn't a recommendation to go one way or the other with the Platinum Reserve card, just that you should be aware of those factors before going ahead.
Set up Apple Pay
As soon as you've activated your card, you can then also set it up in Apple Pay if you're an iPhone user. There's more on Apple Pay here, and ANZ also just came on board as Apple Pay compatible. It's pretty handy when managing spending across credit cards.
Request Priority Pass membership over the phone
The Platinum Card comes with Priority Pass lounge membership (which I'll go into in more detail in a future post) for you and a supplementary cardholder.
That membership needs to be requested over the phone with Amex as well, so make sure you request that – it will take a few weeks to come through.
Get stuck into the Amex Platinum Card dedicated website
Once you're logged in with an activated Platinum Card, you can then start browsing around the features unique to the Charge on the Amex website. These all appear with a new black menu bar appearing once you've logged in.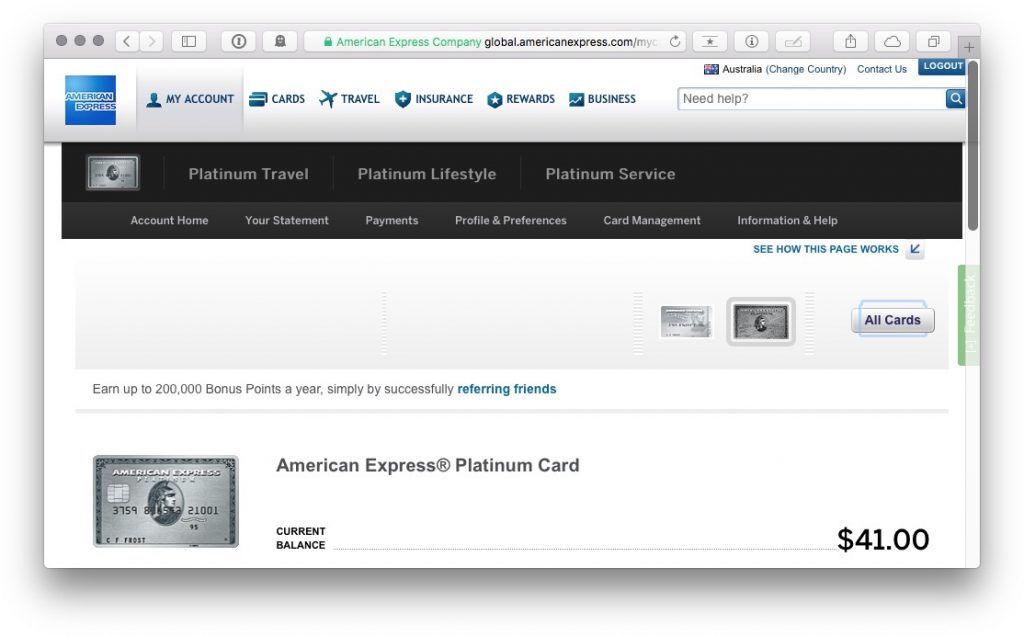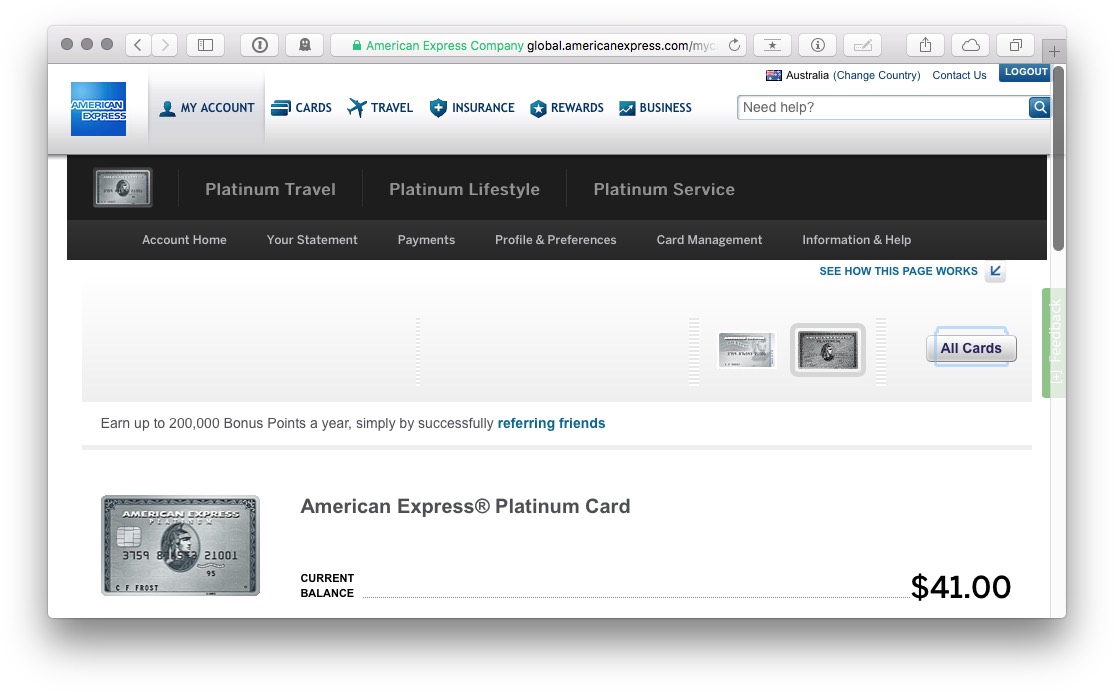 I'll dig into most of these in more detail in upcoming posts, but in short, you'll have access to:
Platinum Travel services – trip booking, lounge info, travel offers and city guides
Platinum Lifestyle services – Dining offers, Shopping offers and Events
Platinum Service – Concierge, insurance, and a directory of all card benefits
Summing up
That's it! $1450 is a whopping annual fee for a single credit card, and definitely isn't for most people.
Hopefully by getting into the offering from Amex in more detail you'll start to get a sense of its relevance for you.
What arrives in the post once you're approved for the $1450 annual fee Platinum Card
was last modified:
May 5th, 2022
by